Maverick Vinales does not think his adaptation to Aprilia is complete, believing there's a "next step" to come even though he has earned back-to-back MotoGP podium finishes.
Vinales joined Aprilia after an acrimonious split with Yamaha midway through the 2021 season and began adapting his riding style to the very different Aprilia RS-GP.
Eighth place was his best result from the five races he competed in at the end of last year, a personal best that was only bettered once in the first eight races of 2022 while team-mate Aleix Espargaro won in Argentina and built a title challenge.
But things then started to click for Vinales, who was in the fight for a podium before his holeshot device stuck on at the Sachsenring and he was forced to retire.
Assen brought a maiden podium with Aprilia, while at Silverstone Vinales fell just short of victory with a spirited but ultimately failed penultimate-lap attack on race winner Francesco Bagnaia.
"We must be happy because I'm feeling a good potential every time, I'm on the bike and I just feel like we're going up," a buoyant Vinales said after the British Grand Prix.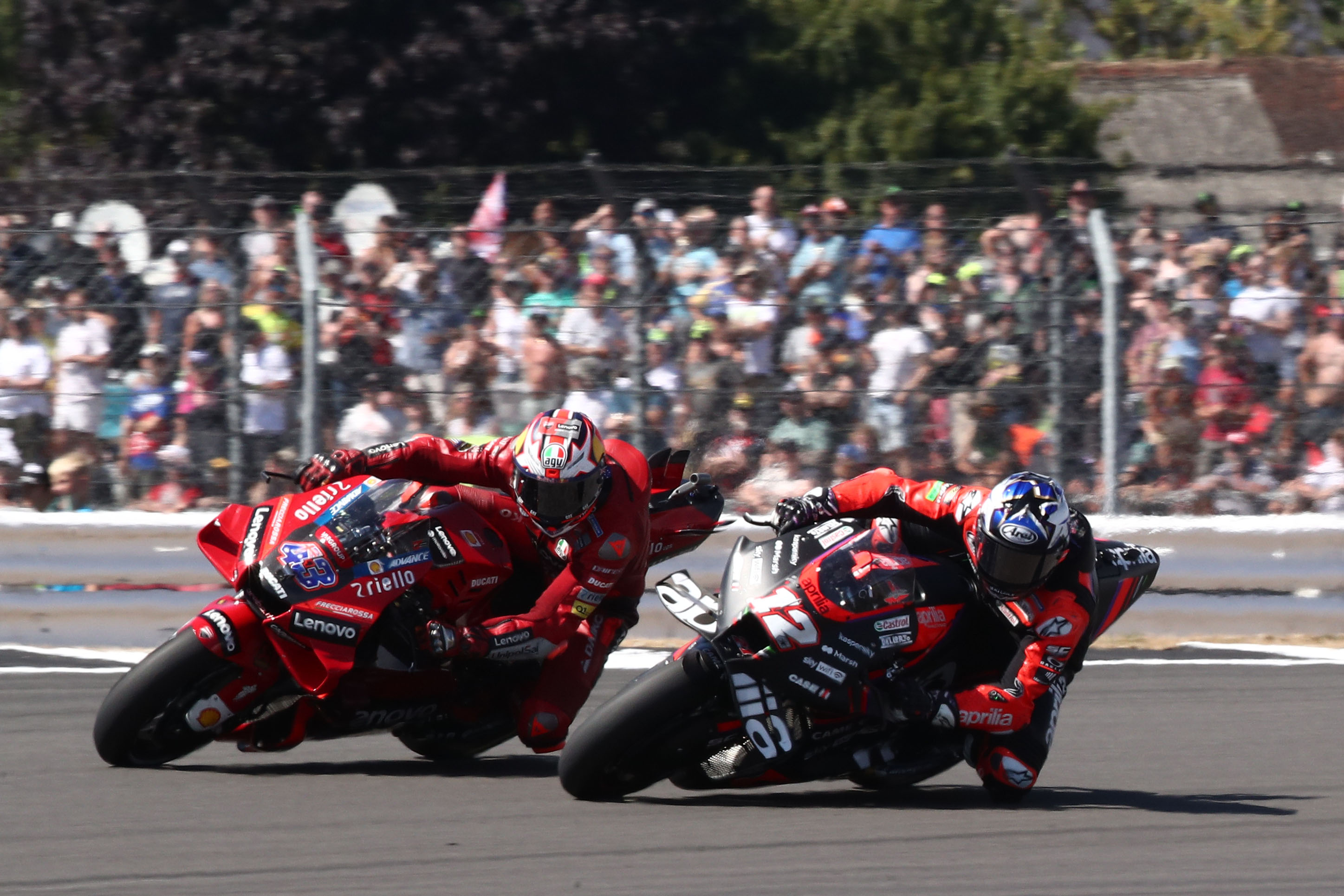 "With Aprilia we're working in a fantastic way and there have been three races where we're able to be [fighting for the] podium and that's the point.
"I need to adapt to the bike still because I'm not at the maximum. But step by step I'm getting closer to my best. So, we just need to run more."
Vinales said he "never" believed at any point that he would not be able to adapt to the Aprilia despite a start to the 2022 season that failed to meet his expectations.
"We're focused on the correct points on the track and on the weekend," he added. "We are getting used to it, it's not easy, it's a completely new bike, completely new team for me.
"It needs time, but we made a good base in the first part of the season and now it's time for the next step.
"Here [at Silverstone] we built a little bit more and we will be building until we are [regularly] fighting for first place.
"There are a few things to improve for sure and I can improve my way of riding the bike. Our limit is not here [second], we need to keep working.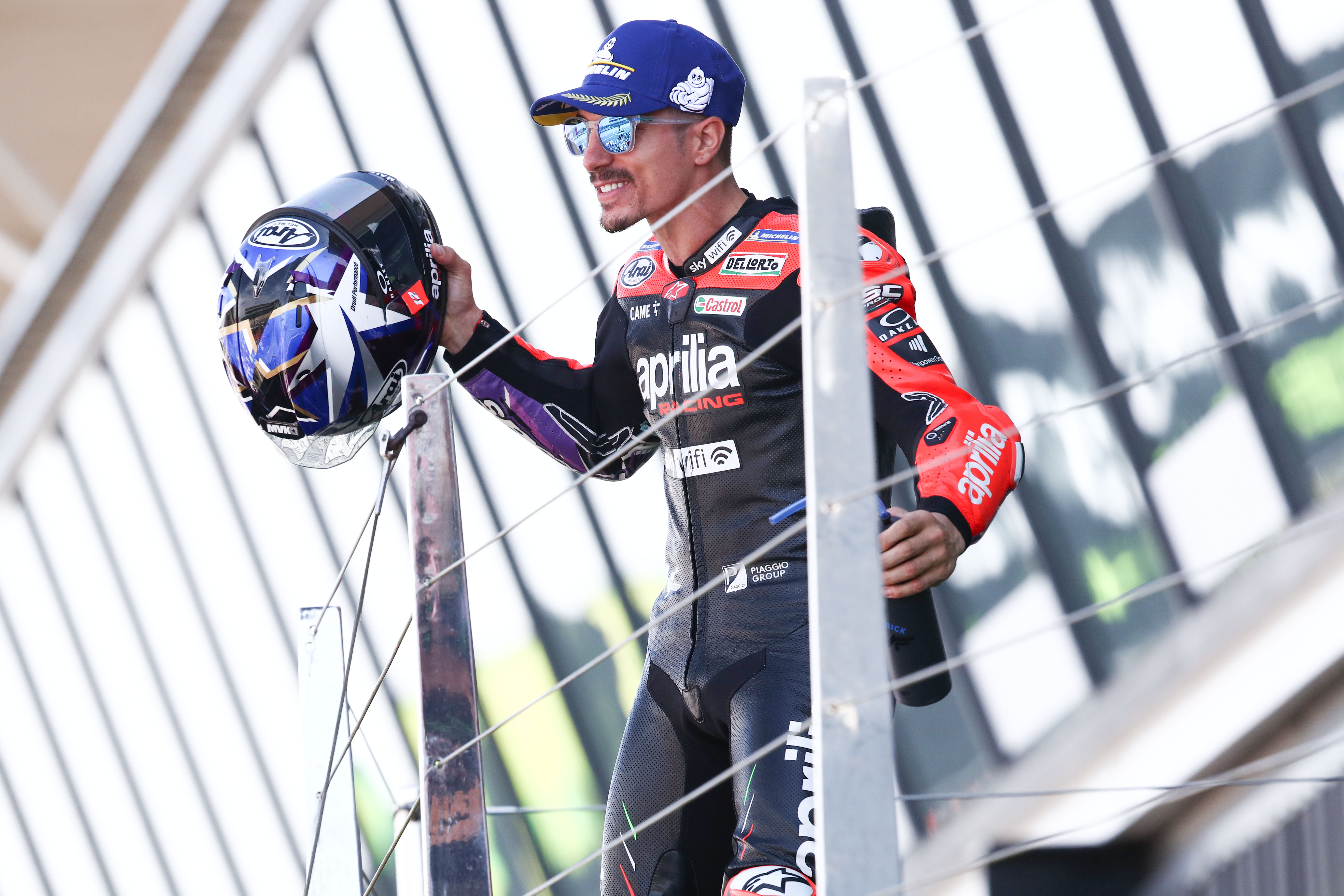 "This is a process, we're racing well but I want to make the next step, you have to get seconds, thirds and build that consistency that brings you to the next point."
Vinales said he is convinced he can reach a higher level with Aprilia than at Yamaha, where he won eight races but could never build a consistent title challenge.
"For me now with Aprilia, I need to ride like a mad donkey to be fast," Vinales explained.
"Before I needed to be smooth, and this is a difficult thing for [some riders to adapt to but] I like to ride like this.
"I feel like I can reach a much higher potential with Aprilia."
Tardy first laps and qualifying performances have been a weakness of Vinales's Aprilia stint so far and they are weaknesses that Vinales said he knows he has to remedy if he wants to join his title-chasing team-mate Espargaro in consistently fighting at the front.
"I don't feel I've finished the process," Vinales said of his adaptation.
"I still need to learn more things but during the month that we stopped [for the summer break] I think and I overthink what I did different in last two races [Assen and Sachsenring].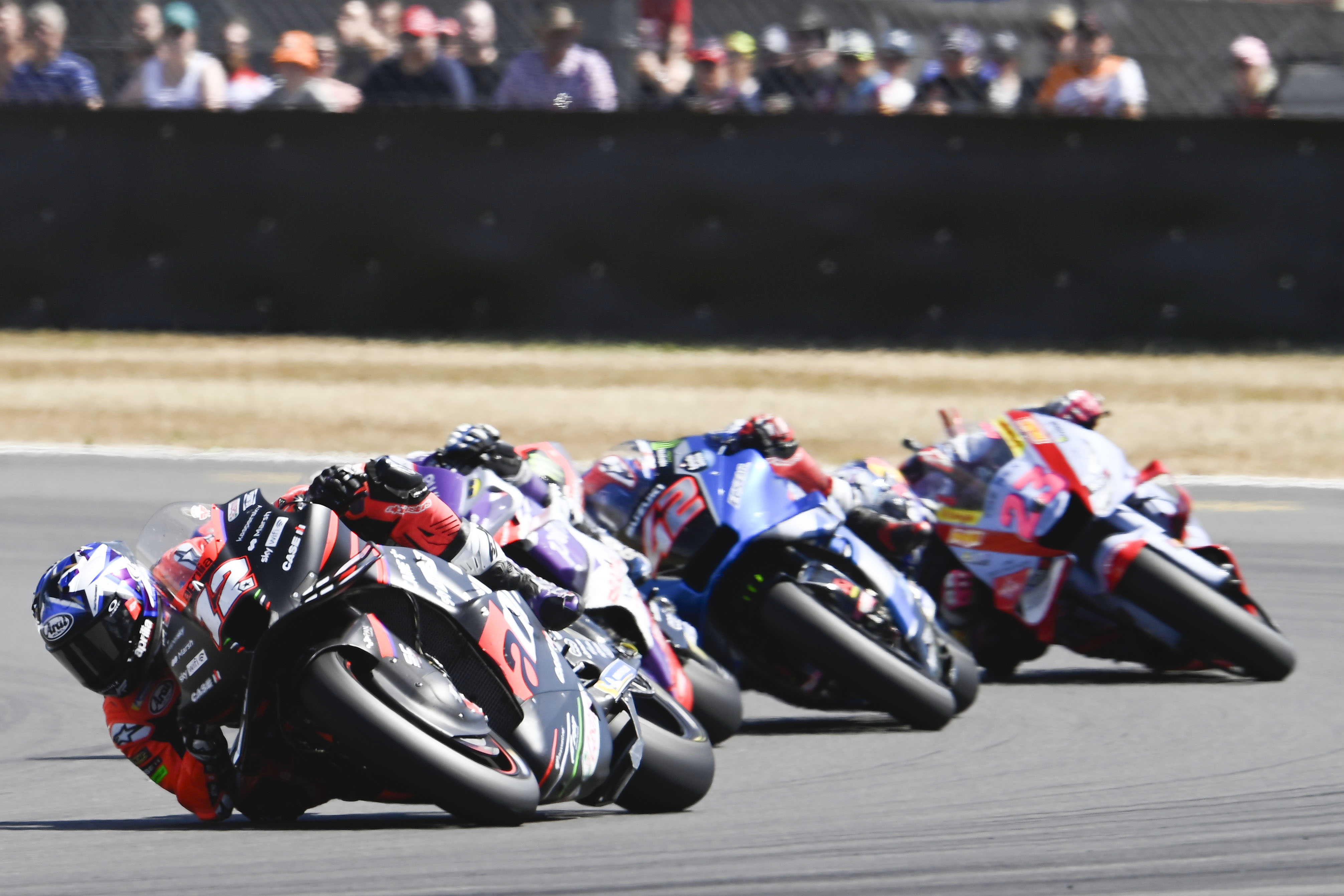 "Especially in first laps, I've been in the front in the first laps. Something we must repeat if we want to fight for races and in the future, we want to fight for the title, we need to start in front."
And while second place on the grid at the British GP is evidence that Vinales' work over the summer has paid some dividends, the sluggish opening lap that made his Sunday afternoon much more difficult demonstrates it is still a weakness.
Regardless, Vinales is well on his way to being back to his best in MotoGP. Even if performing at Assen or Silverstone has been a problem for him before, there's tangible evidence that he's really starting to click with the Aprilia – and that's a mouth-watering prospect.