Pol Espargaro says Honda's radically-different 2022 MotoGP bike has been built to his needs, marking a move away from the brand's traditional design ethos and potentially leading to a more rider-friendly machine that the Spaniard says allows him to ride in a much more natural way than he's been able to in his debut season with them in 2021.
For years, Honda's approach to MotoGP has been a simple one: create a fast but aggressive machine designed almost specifically to their number one rider – first Casey Stoner (pictured below), then Marc Marquez following the Australian's retirement.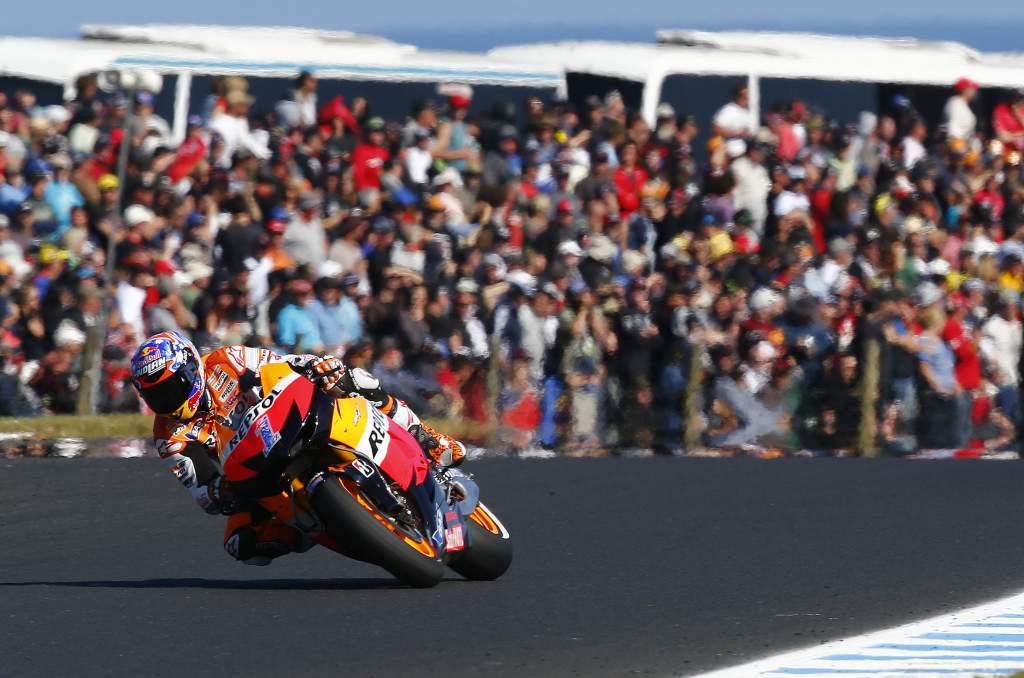 It's been a strategy that's worked well for Honda too, losing only two championships from when Stoner joined the team in 2011 until Marc Marquez was badly hurt at Jerez in 2020 and forced to sit out the entire season and start the 2021 year still far from fully fit.
Highlighting Honda's inherent weakness in building a bike that suited only one rider, it's something that team technical boss Takeo Yokoyama admitted last season needed to change for the future – and based on the comments from Espargaro during his first day of testing on the new machine, it's a promise that Honda has so far lived up to.
The only factory rider on track at Jerez as Marquez continues to recover from fresh injuries, Espargaro says that the new bike corrects the one thing he's been calling out for since joining Honda: more rear grip.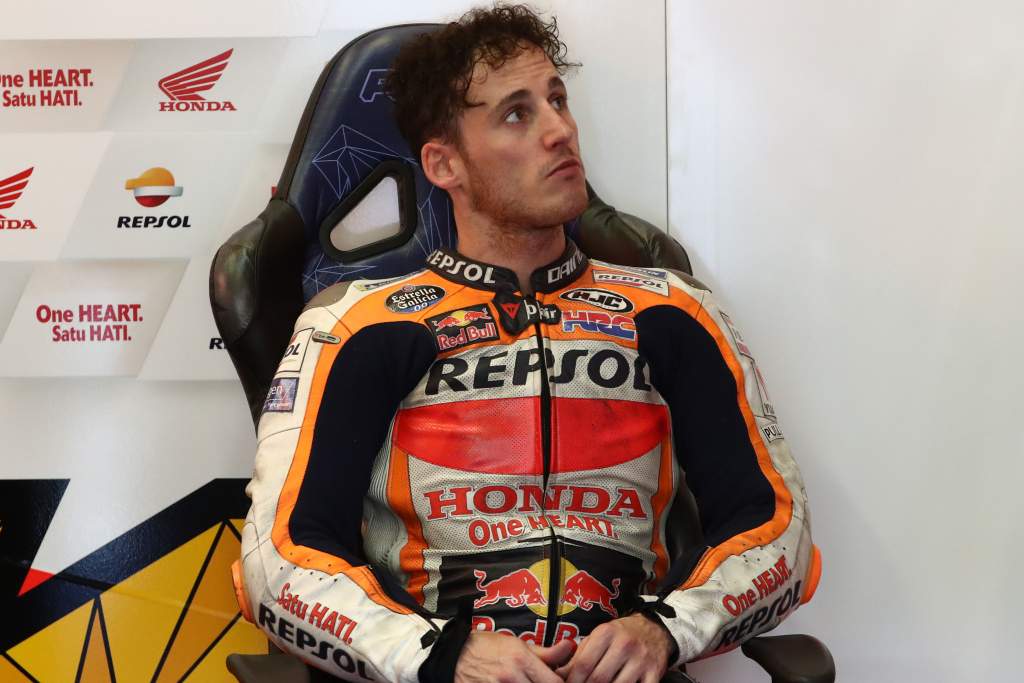 "All of the riders were struggling with the rear grip," he explained, "but for me the [corner] entry rear grip is so important, even more than on the exit.
"All the riders were complaining about the exit, me as well. The exit is about performance, but the entry is about safety.
"You can make a lot of laps with used tyres avoiding this danger on entry and you can perform better too because you can stop better in the part where the front suffers. There will be less crashes where it is super stressed.
"The new bike is good, but we still have a lot to do. The potential is high, we're generating more rear grip which is already something great, and I can start to ride in the way I like, using more rear brake.
"This is super important, something that I started to do less and less through this year. It's one of my riding style characteristics.
"There is still a lot to improve but it's a great beginning."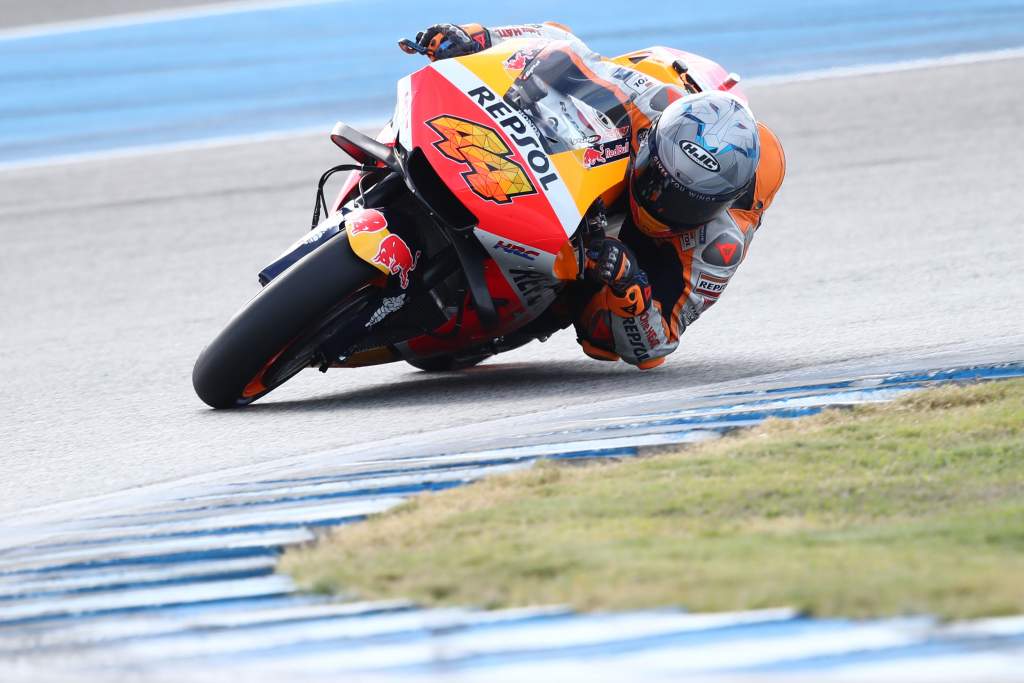 The lack of rear grip on corner entry as opposed to the exit has been a fundamental of Espargaro's feedback to Honda since the early days of their partnership, thanks to how much he relies on the rear brake to turn since his days at KTM, as he explained after riding the new machine on the final day of the Jerez test.
"In KTM, I used the rear brake to make the bike turn so much," he explained, "especially in the beginning of the project when it didn't turn so much.
"It was helping me to stop the bike but especially to turn even with some throttle.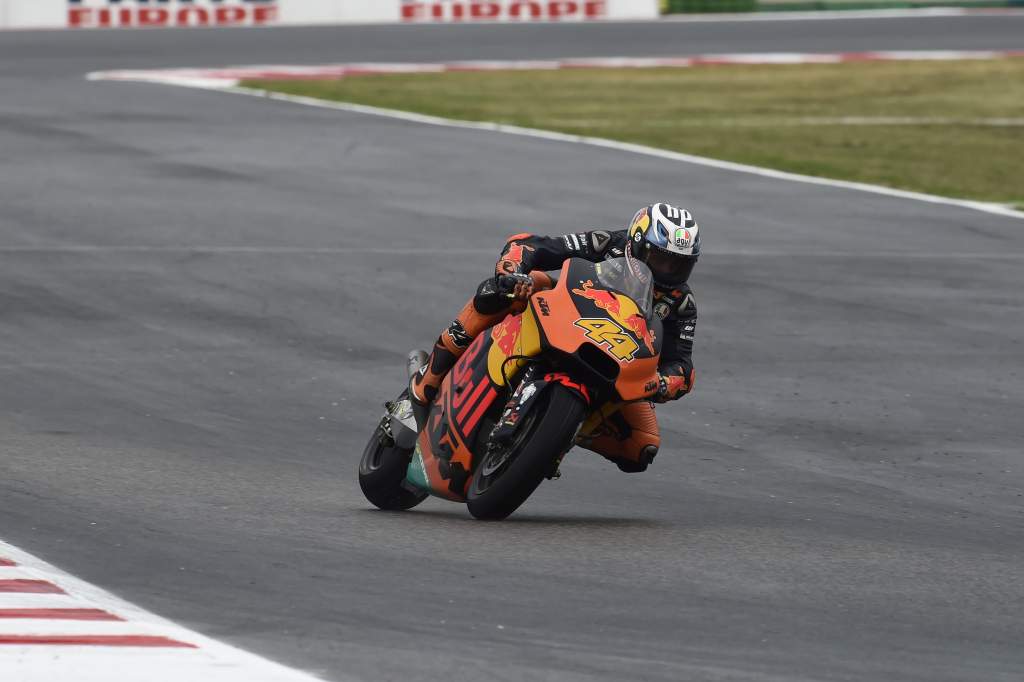 "In Honda, we didn't have the turning problem but I still had this method of stopping the bike. This allows the front to suffer less, but I was suffering more from the rear locking on the entry of the corner.
"It was a big problem, it was killing me at the beginning of the year, until I got used to not using it so much. Now I can come back a little and we can be safer on the entry of the corner, avoiding the front closing, and we're safer in the rear because even using more rear brake we avoid locking the rear."
It's also something that has been reflected in his results, with Espargaro able to utilise cooler conditions this year to find the grip he was otherwise missing, demonstrating at tracks like Silverstone and Misano, where he scored his first Honda podium and best-ever MotoGP finish in second, what he was capable of when things worked right.
But while the major thing he asked for might have been addressed, there's still plenty of work to do for him before the start of next season.
"We still need to play a lot with the balance of the bike," the Spaniard added, "because it's obvious that when you gain more rear grip you push the front more. We've gained more grip, but we have more wheelie and this kind of thing. More grip means more traction, but this generates other kinds of problems.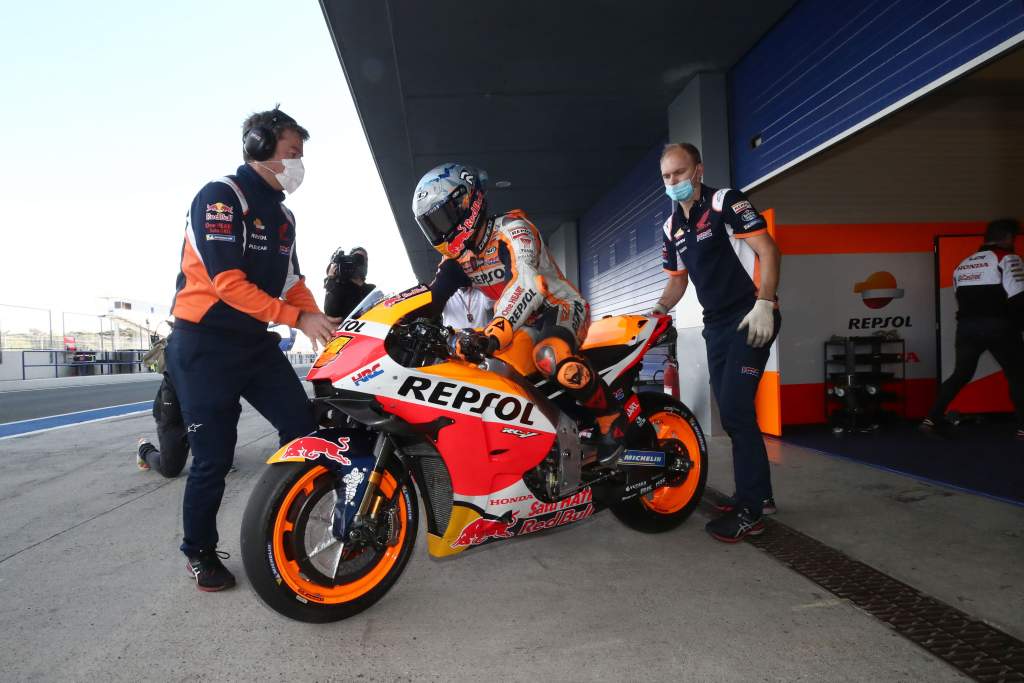 "We had problems at the beginning of the year with the old bike and we were able to improve them through the year, and we need to just be good enough to do that in a shorter time this season. It's very important to focus on the next test to have better front grip now, especially in fast areas."
But while he might be hanging up his leathers for the final time in 2021 relieved (and no doubt reassuring the mind of Marquez to boot), the bike's current specification is still far from the final variant – with Espargaro calling for more power in particular when testing resumes in early 2022.
"There are many, many things," he admitted when asked what he still needs. "The front needs to be better, and we need power. We are fighting against Ducati with a lot of bikes on the grid next year, and if we want to fight with them then we need to be able to overtake them. We need power to face them. This will be for me the main thing, because the physical part of the bike is working."