Now a three-time race winner in 2021, Marc Marquez "has the wings again", according to his brother and fellow MotoGP rider Alex.
Marquez's triumph at Misano, enabled by a late-race crash for leader Francesco Bagnaia, follows wins at the Sachsenring and Circuit of the Americas.
It means the Honda man is sixth in the 2021 standings – and if you only take into account the races he has contested, he moves up to fourth.
"He has the wings again," said LCR rider Alex Marquez, when quizzed about his brother's progression by The Race in the aftermath of the Misano race.
"I think he got the confidence that he needed, step by step the [right] shoulder is a little bit better, and I said already in Aragon that Marc that I had seen for many years I already start seeing now on the bike, in motocross, in flat track, everything. So, I have no doubt that [he] will be the same.
"It's not still the same, he's just close to that magic Marc, but still I think has some things to do, but really impressive, what he did again today."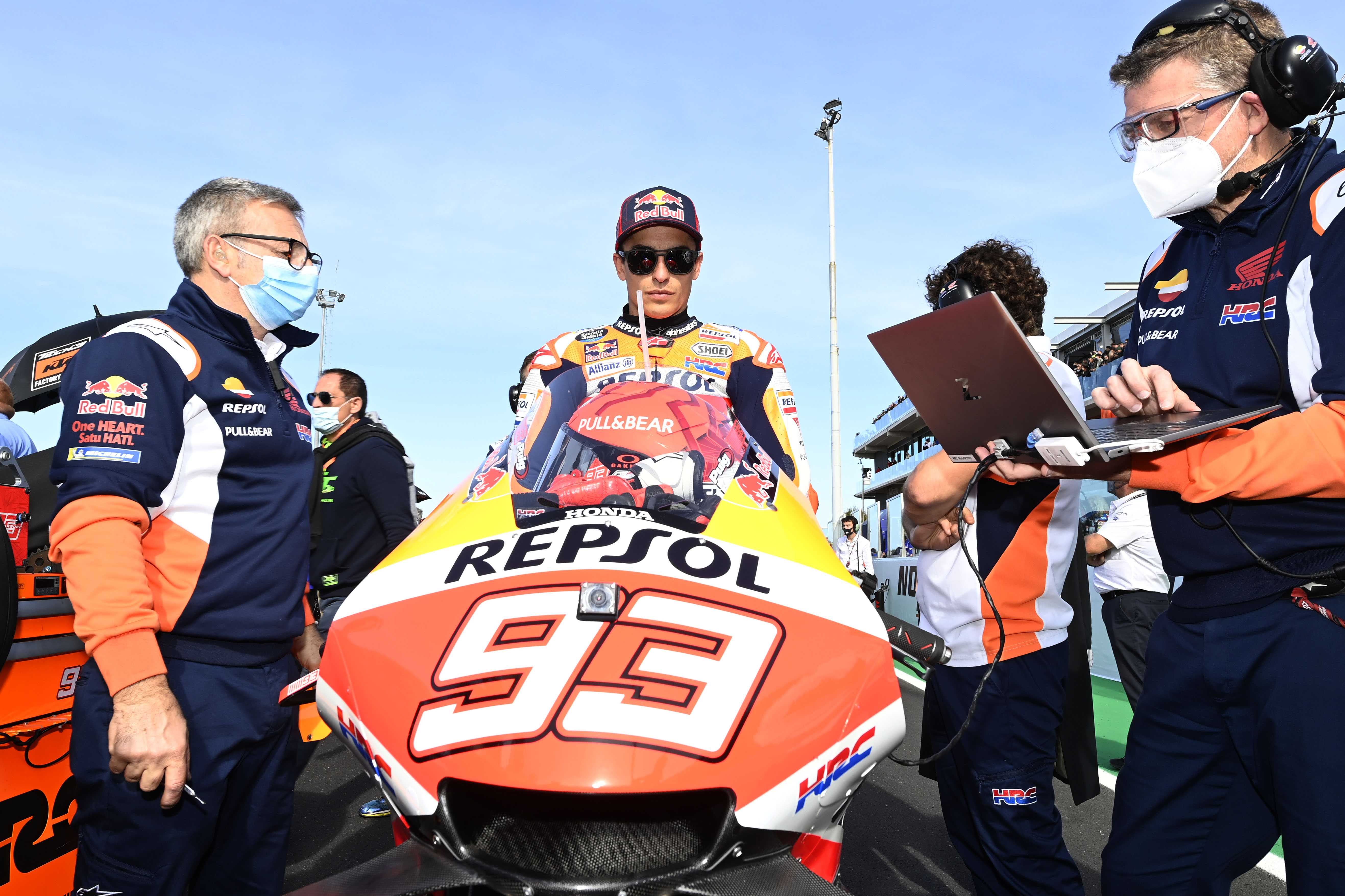 Though the younger Marquez has long maintained that his older brother is quite close to his peak form, the second Misano race has served as perhaps the strongest evidence yet.
We've outlined elsewhere the caveats that apply to the performance, with the wet-weather Emilia Romagna Grand Prix practices assisting the elder Marquez in preserving his energy – which remains a crucial factor for his shoulder – for the race itself.
And, of course, it would not have been a win had Bagnaia stayed on the bike. Marquez himself admitted he had "given up" chasing after the Ducati man on the very lap of the crash.
Yet the fact alone he stayed close enough to put Bagnaia under pressure is notable, given this wasn't a 'Marquez calling card' circuit like COTA, Sachsenring or even Aragon, but Misano, a venue that has been good to him but not to that same degree.
It is also, crucially, a circuit dominated by right-handers, with a stretch of six consecutive right-hand corners in the latter part of the lap that isn't exactly favourable for someone still trying to get their right shoulder to the optimal condition.
That is why Marquez, for all the caveats, bluntly described the Misano win as "a much more important victory than Austin, obviously".
He also pinpointed the comparison to his performance in the first Misano race, where he'd ended up fourth, 10 seconds off the win and three seconds up on factory team-mate Pol Espargaro. In the Emilia Romagna Grand Prix, he headed Espargaro by five seconds – a number that should've really been a more representative eight seconds if not for Marquez completely easing off in celebration on the final lap.
"In Misano 1 I finished fourth but 10 seconds from Pecco [Bagnaia]. And today I was able to follow Pecco, and the third guy was eight seconds behind us. It's a big difference," Marquez told MotoGP.com's After The Flag show after his Emilia Romagna GP win, as he pointedly set his sights on making new champion Fabio Quartararo's title defence difficult in 2022.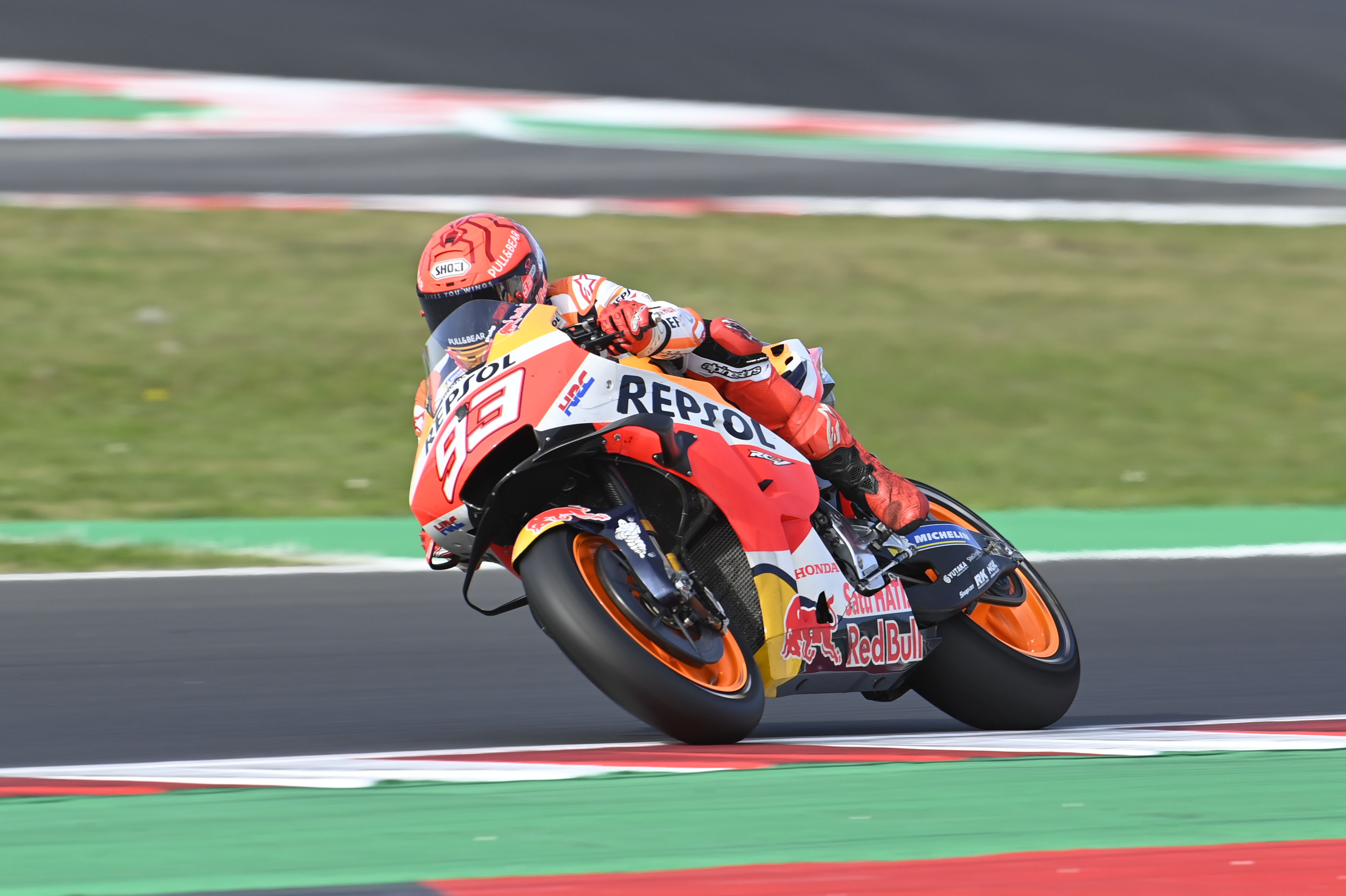 "Misano [for Bagnaia], it's like Austin for me – Pecco/Misano, me/Austin. So I was very impressed and very happy, the way that I ride and the way that I was able to follow Pecco.
"That said, it was an important day for us, blah blah, but it's not our day – today is the day of champions, the day of Fabio, the day of the fastest and most consistent rider of the year. I want to congratulate Fabio and now it's time to work to fight against him, against the champion, next year."