The feud between new Yamaha test rider Cal Crutchlow and the man he replaces, Jorge Lorenzo, has continued into a new MotoGP season.
It was reignited when Lorenzo took to Instagram to comment on a photograph posted by the official MotoGP account of Crutchlow crashing his test Yamaha during today's second day of pre-season testing in Qatar.
Lorenzo, who is currently on holidays in the Maldives, posted the words "I told you…" on the photo of Crutchlow crashing.
That added fuel to the fire Lorenzo started last year when he told a fan on social media that Yamaha's decision to replace him with Crutchlow was 'like exchanging gold for bronze'.
Lorenzo was quickly shot down by Crutchlow's close friend Jack Miller.
The factory Ducati rider responded to Lorenzo's comment by writing "how about you grow up mate. Seriously, stop behaving like a child!"
Aprilia's Aleix Espargaro also got involved, replying to BT Sport's tweet about Lorenzo and Miller's comments with "I prefer to be [a] good human than a champion! Love you Cal!".
That promoted a further retort from Lorenzo on Monday morning, when he retweeted Espargaro's post with the comment "Better to be both right? I assure you that it is a wonderful sensation and hopefully one day you'll be able to try it too!"
Better to be both right? I assure you that it is a wonderful sensation and hopefully one day you'll be able to try it too! 🤔🤔😘 https://t.co/7YDlvZ895O

— Jorge Lorenzo (@lorenzo99) March 8, 2021
Lorenzo became increasingly outspoken on social media in late 2020 about his underwhelming tenure as Yamaha's test rider, as rumours started to swirl that he'd be replaced before Crutchlow was ultimately announced as the firm's new tester.
Having abruptly retired from racing after his troubled Honda season in 2019, Lorenzo secured a return to Yamaha – where he had won his three MotoGP titles – in the test role last year but ended up being barely used by the team.
Crutchlow preferred to shrug off Lorezno's initial comments when the spat began.
"At the end of the day I don't really have anything to say to him," said Crutchlow last November.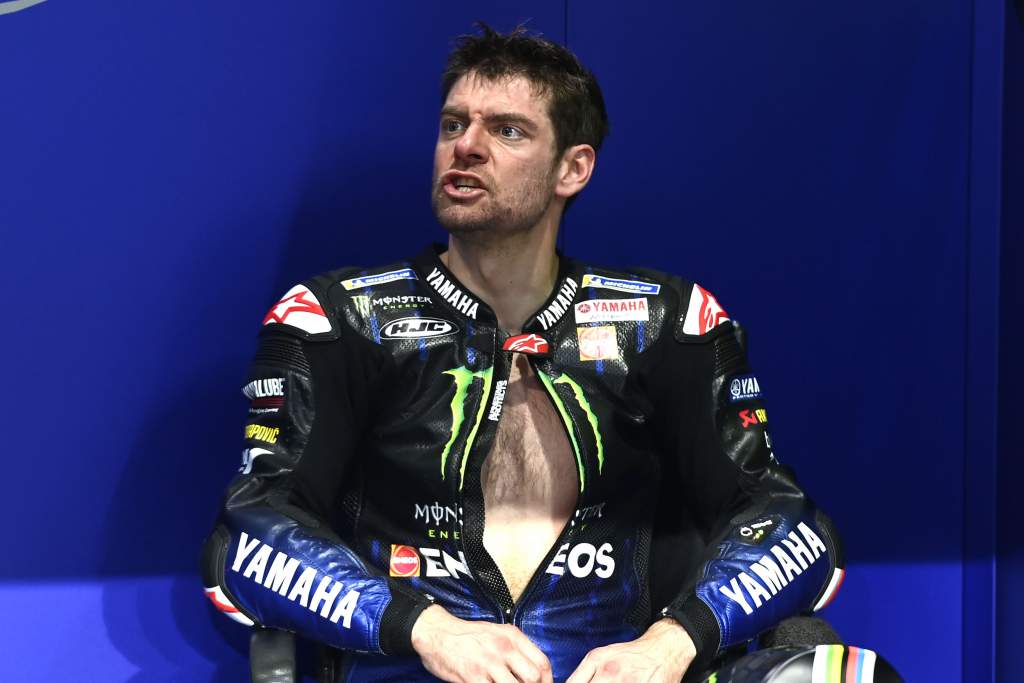 "I fully respect him as a racer and as a five-time world champion – he will tell you a lot that he is a five-time world champion!
"He's very special on the bike. But that doesn't mean he's a great test rider.
"I think you have to take some of the things he says with a pinch of salt, and I'm sure it has affected him more than it has me.
"I took it with a pinch of salt because it comes from a guy who walks around telling people things all the time.
"At the end of the day, it's no skin off my back. I'm happy that I have things to do, a family, good friends, and obviously, he's just bored at home."
Lorenzo was not the only former MotoGP rider posting detrimental comments towards Crutchlow on MotoGP's image, with banned ex-Aprilia racer Andrea Iannone weighing in via a post that seemingly also took aim at Miller via a misspelling of his 'Thriller' nickname. That comment appears to have been deleted, but has been seen on screenshots sent to The Race.
"TRILLER HELP CRASHCLOW!" wrote Iannone. "Less stress more smile."