Cal Crutchlow has responded to Twitter criticism from Jorge Lorenzo over his appointment as Yamaha's MotoGP test rider, saying that the five-time world champion is "bored at home".
Lorenzo responded to a fan who said that Yamaha not retaining his services for next year – he will instead be replaced by Crutchlow who is retiring from competing full-time – "was like a prospector striking gold but ignoring it to look for coal".
Lorenzo agreed, adding that Yamaha had "exchanged gold for bronze" – seemingly an obvious dig at Crutchlow.
Crutchlow responded after the first day of practice at the Portuguese Grand Prix with typical Crutchlow outspokenness, however, claiming that Lorenzo's social media posts aren't something that'll keep him awake at night.
Correct. It's like exchanging gold for bronze… https://t.co/IE4EVshfH8

— Jorge Lorenzo (@lorenzo99) November 14, 2020
"At the end of the day I don't really have anything to say to him," said Crutchlow after practice at Portimao.
"I fully respect him as a racer and as a five-time world champion – he will tell you a lot that he is a five-time world champion!
"He's very special on the bike. But that doesn't mean he's a great test rider. I think you have to take some of the things he says with a pinch of salt, and I'm sure it has affected him more than it has me.
"I took it with a pinch of salt because it comes from a guy who walks around telling people things all the time.
"At the end of the day, it's no skin off my back. I'm happy that I have things to do, a family, good friends, and obviously, he's just bored at home."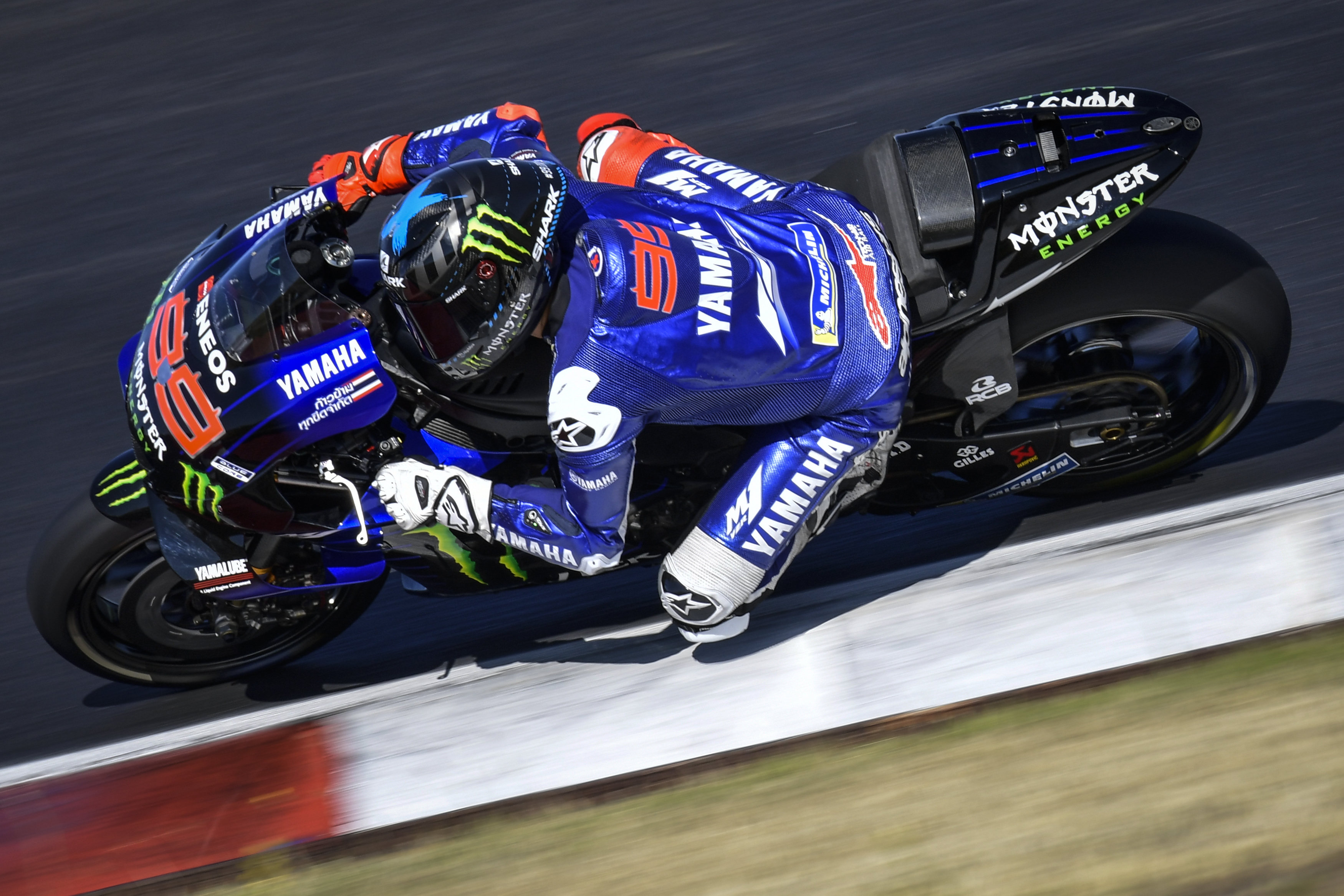 Lorenzo has been outspoken on social media as of late about his underwhelming tenure as Yamaha's test rider, as rumours started to swirl that he'd be replaced and Crutchlow was ultimately announced.
There were questions over both Yamaha's limited use of Lorenzo and Lorenzo's own preparedness for the role, the latter intensifying following his final outing as Yamaha's test rider in the Portimao mid-season test – in which he was off the pace set by fellow MotoGP testers.
Lorenzo, however, has stressed that those painting him as having failed to approach the task at hand with the right mindset didn't know "the reality of the story", pointing to the fact that COVID-19 wrecked his initial programme and claiming that Yamaha told him he wouldn't be needed for the rest of 2020, which he says led to him easing off training.
And when Crutchlow was lined up as Lorenzo's replacement and Petronas Yamaha rider Fabio Quartararo commented that "it would be great to have, like all the other manufactures, a rider who really wants to ride", Lorenzo wrote: "In Fabio's place, to be closer to reality, I would've said: 'It would be great to have a test rider that they really let ride.' "