Former Tech3 Yamaha rider and German Grand Prix podium finisher Jonas Folger will return to MotoGP action for the first time since 2017 at the upcoming Grand Prix of the Americas and beyond, as he steps back into his old team to replace the injured Pol Espargaro.
Folger was announced earlier this year as one of Gas Gas parent company KTM's MotoGP test riders, joining both Dani Pedrosa and Mika Kallio in the role.
With Pedrosa expressing no desire to return to regular competition and Kallio now over 40 years old, 29-year-old German Folger was one of the first names suggested as a replacement for Espargaro when the extent of the injuries from his Portimao practice crash became apparent.
The news was made official on Friday morning at the Argentine GP, with Folger back on the grid from the Austin race in a fortnight.
"First of all I really hope Pol is doing well and getting back on his feet as soon as possible," said Folger in a team statement. "I'm sure he has the right people around him.
"From my side I'm looking forward to racing again and arriving to Texas to see all the guys from my old team!
"I hope we can do a decent job and I know it will be a big challenge for me since testing has only just started.
"However, this will be a great opportunity to get up to speed and learn more about the bike. I'm thankful and now looking to Texas."
The chance for Folger to find his way back onto the MotoGP grid will come as welcome news after a career that was cut short after only three-quarters of a rookie season despite impressive results.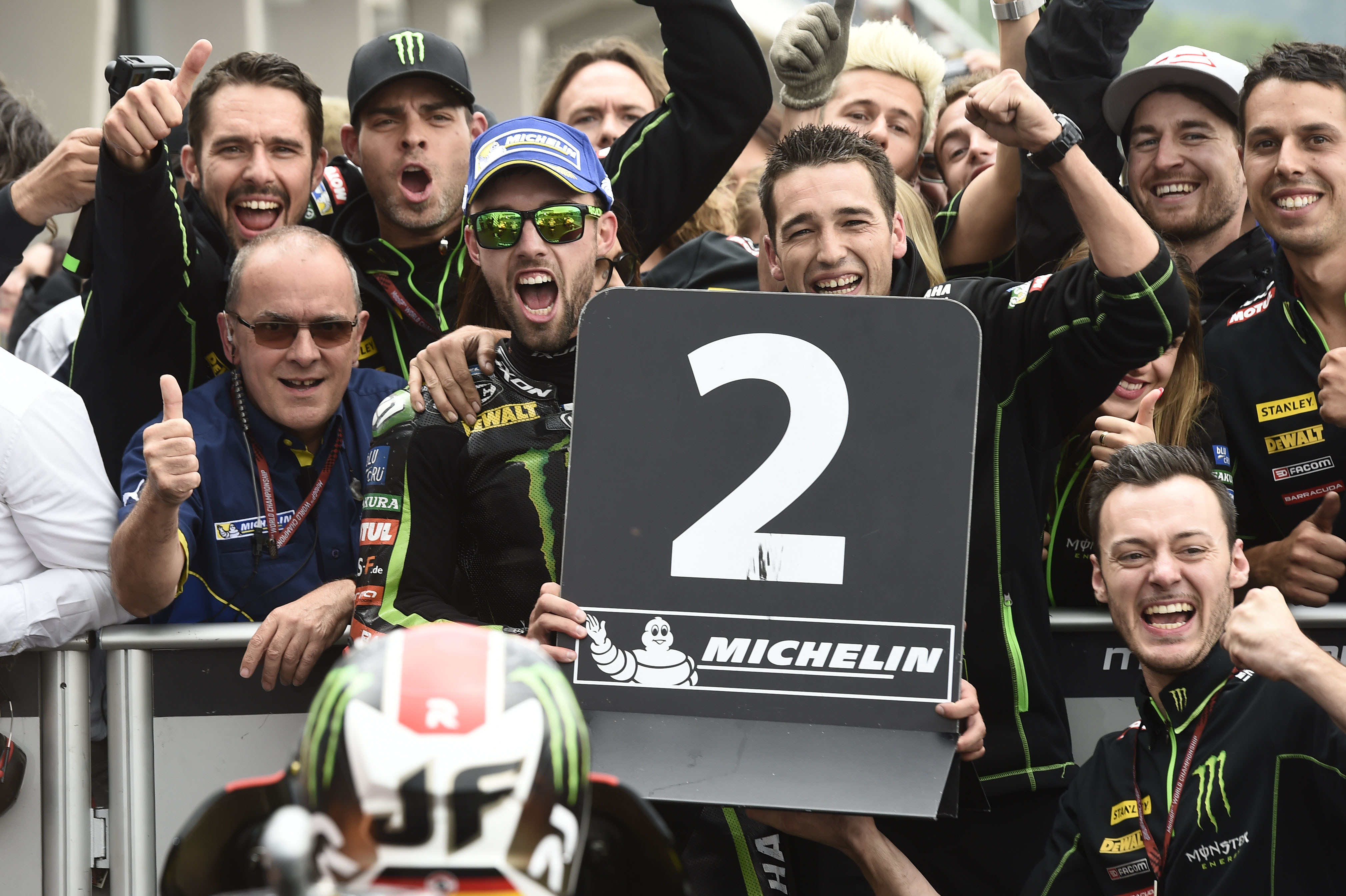 Joining Tech3 alongside Johann Zarco in 2017, Folger's career highlight came at his home race at the German Grand Prix, where he took on the previously undisputed King of the Sachsenring Marc Marquez and battled with the undefeated-in-Germany Repsol Honda rider for the win, eventually finishing second to that year's eventual world champion.
However, Folger was then forced to withdraw from the series ahead of the flyaway races following a diagnosis of Gilbert's syndrome, a genetic liver disease which forced him to take time away from the series to bring it under control.
He's attempted multiple times to return to action in Moto2 and World Superbikes, with a variety of teams, but none of those efforts had quite worked out for him.
The news of his return comes as Tech3 also confirmed a long-term absence from racing for Espargaro, who broke four vertebrae and his jaw in the high-speed crash during FP2 at Portimao.
He remains in hospital in Barcelona one week on, but the team says he's hoping to be released in the coming days following successful surgery to his mandible.
"It's clear Pol needs time to make a full recovery and our thoughts are still with him and we are in contact all the time," added Tech3 team boss Nicolas Goyon.
"Until he is ready though, Jonas' testing role together with his recent MotoGP experience meant he is the perfect fill-in.
"We had some good memories with him a few years ago and he tested with us in Sepang this pre-season. He's a great guy and we're delighted to welcome him back."