Four more MotoGP riders are now racing time penalties in future races after having been found in breach of the tyre pressure regulations during the Indonesian Grand Prix at Mandalika.
MotoGP introduced formal tyre pressure monitoring coming out of the summer break, requiring riders to log a certain number of laps - in the sprint and in the race - above the minimum tyre pressure prescribed by control tyre supplier Michelin.
This move was not well-received by riders, who feel that front tyre pressure in particular is too conditioned by the circumstances of the race - and that forcing riders to start with a higher front tyre pressure than they otherwise would've risks making the bike unrideable at certain points of the race.
In the first six rounds following the official introduction of the rule, only one rider was found to be in breach - this being Aprilia's Maverick Vinales, after finishing second at Barcelona at the start of September.
But in Indonesia as many as four riders suddenly fell foul.
These were fifth-place finisher Marco Bezzecchi (VR46 Ducati), 10th-place finisher Aleix Espargaro (Aprilia), 13th-place finisher Raul Fernandez (RNF Aprilia) and 14th-place finisher Franco Morbidelli (Yamaha), who ended the race four laps down.
All four riders in question ran the soft front tyre.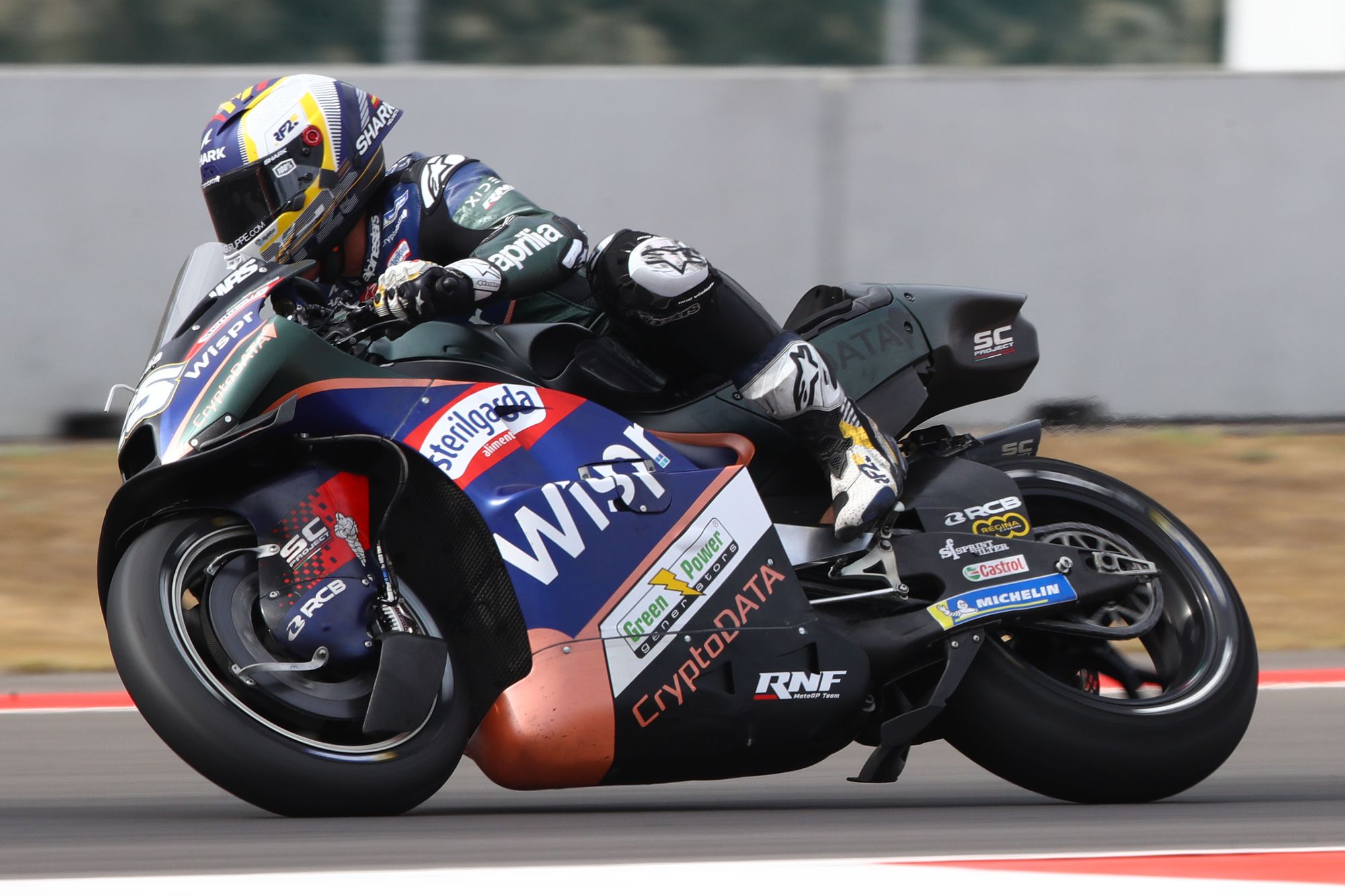 The results of the race are not impacted by the infringements, as the first offence under this new rule only yields a warning.
However, the second offence is a three-second time penalty, meaning the quartet now join Vinales in being on the hook for one in case they commit another breach this season.
It is also worth noting that MotoGP has repeatedly stated that its end goal with introducing this rule is to escalate it so that a tyre pressure breach results in a disqualification - which today would've meant 10 classified finishers.