The news that the Moto3 Junior World Championship (formerly CEV Moto3) will once again be rebranded for the 2022 season and now become the JuniorGP series marks the latest step in fixing MotoGP's perennial problem and breaking its Spanish dominance.
But if history and experience has shown us anything, it's that it's going to take more than a name change in what's still basically Spanish domestic Moto3 to fundamentally alter the national balance of grand prix motorcycle racing and its ladder.
It's hard to argue that Spain doesn't just dominate MotoGP (where over a third of the 2022 grid hail from the country) but is even more in control of the series that feed into it.
2021 was actually something of an aberration for the premier class, with only three (Maverick Vinales, Jorge Martin and Marc Marquez) of the eight winners coming from Spain, and France (Fabio Quartararo), Australia (Jack Miller), Portugal (Miguel Oliveira), South Africa (Brad Binder) and Italy (Pecco Bagnaia) also represented.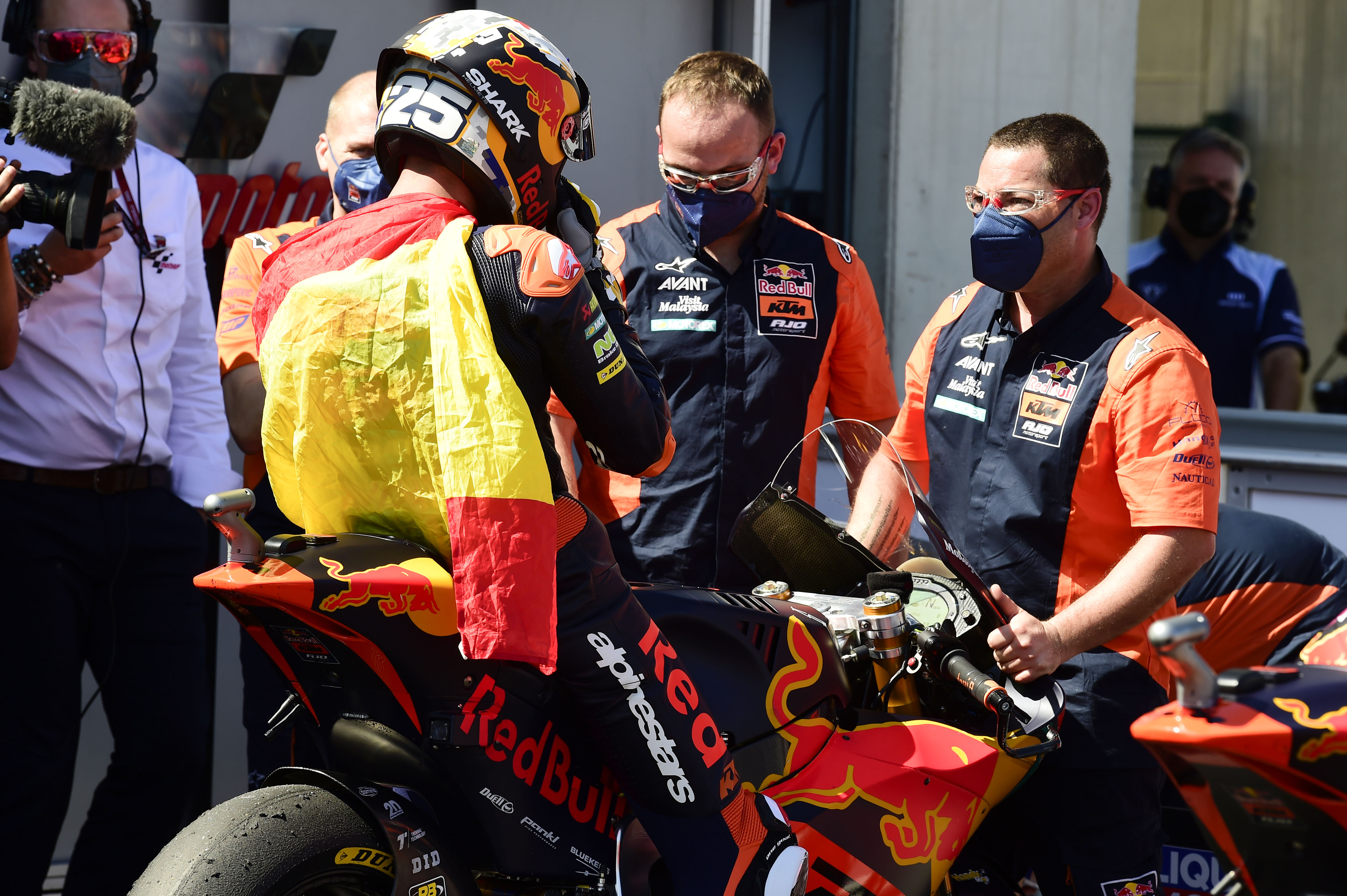 Yet in Moto2, eight of 18 races were won by Spaniards (or rather, a Spaniard in Raul Fernandez), in Moto3 they took 12 out of 18, and in the Junior Moto3 series, the Red Bull Rookies Cup and the European Talent Cup they took seven, 10 and 11 wins respectively out of the 12-round seasons.
It's not just riders but management too, with the majority of the grid's teams (in all classes) and the series promoter Dorna all Spanish – or, more specifically in Dorna's case, Catalan.
It's something Dorna regularly gets abuse for from fans of other nationalities, too – which is particularly unfair, considering it is in fact the organisation working the hardest to change a situation which isn't of its making, but which it's smart enough to know isn't sustainable for the long-term future and development of the sport outside of the Iberian peninsula.
Dorna has been instrumental in setting up various feeder programmes at national and regional level across the world to help bring talent from non-traditional markets, with the Asia Talent Cup perhaps the most successful so far, producing a number of Japanese, Indonesian and Thai riders who arguably wouldn't have had a chance otherwise.
It's expanded that model outside of Asia successfully, too, first with the British Talent Cup and then across Germany and Scandinavia with the Northern Talent Cup.
Jakub Gurecky is the 2021 #NorthernTalentCup Champion 🏆

With four victories🥇two second places 🥈and three third places🥉 the Czech rider has done a very consistent season 👏🏻

Congratulations Jakub! 🎉#RoadToMotoGP 🏁 pic.twitter.com/hPDMiDlA0H

— Northern Talent Cup (@northerntalentc) August 28, 2021
This year brings the arrival of a much-needed American series, with Dorna partnering up with Aprilia to run a championship alongside US domestic series MotoAmerica.
And at a grassroot level, the standardised format of the MiniGP pocket bike championship is in turn producing riders ready to audition for those feeder series, with a first-ever world final taking place at the final round of MotoGP at Valencia last year.
It's rumoured, in fact, that Dorna senior management were exceptionally unhappy at the outcome of that event, with Spanish kids locking out the podium…
Yet while this piece definitely isn't attacking Dorna for the hard work it's put into place securing the sport's long-term future, you've got to ask whether a name tweak for the former CEV Moto3 championship is really going to be the required game-changer.
The series is still very much a Spanish championship regardless of what it's called. Seven of the eight rounds in 2022 will take place in Iberia, handing a huge advantage to the Spanish riders on the grid – not just in terms of track familiarity but even basics like language barriers and travel expenses.
It's no one's fault that Spain dominates MotoGP. It holds a spot in the sports marketplace there that other countries can only dream of, and as a result kids want to go motorbike racing and sponsors want to help them do so.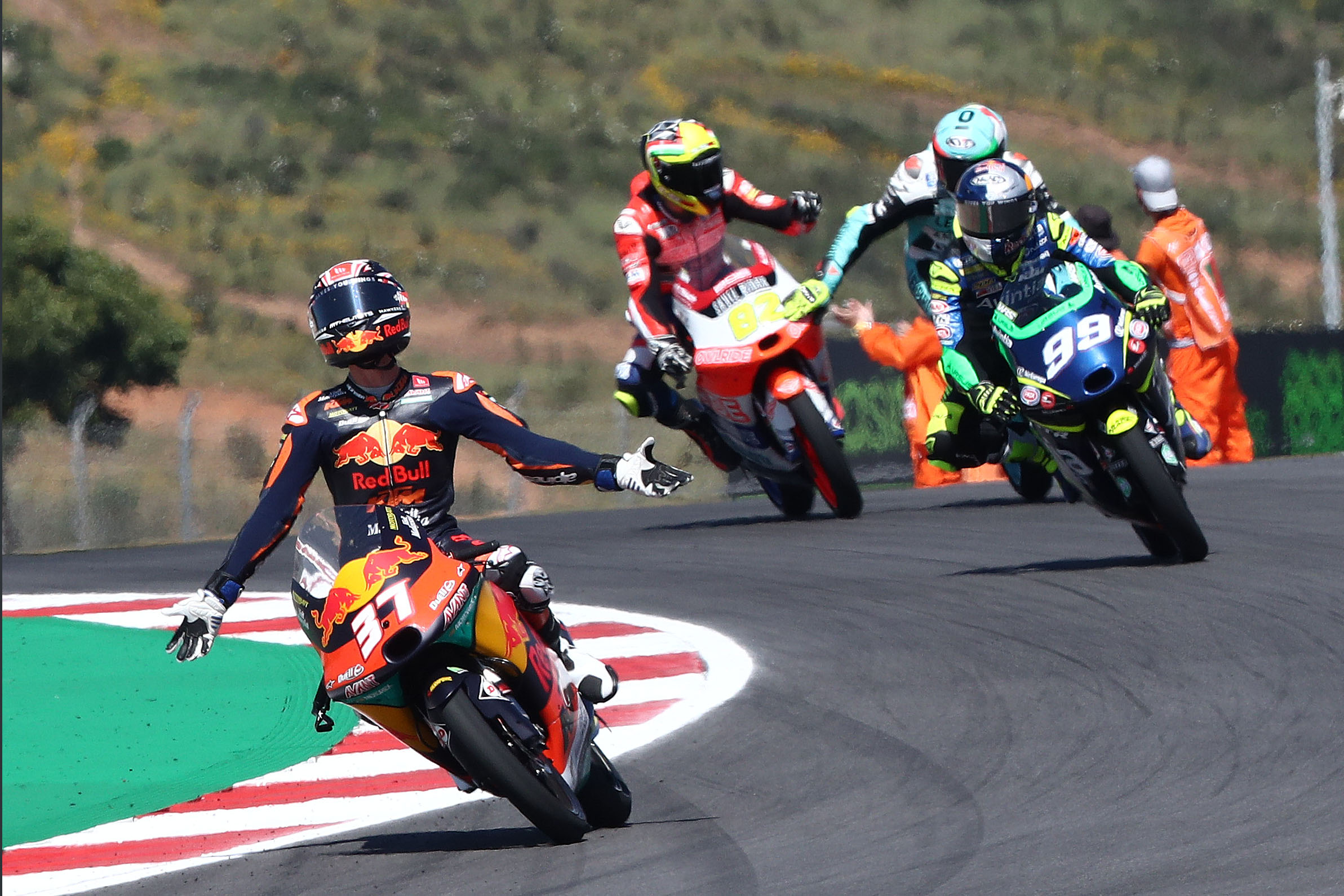 The end result is that more Spanish talent is available at a young age, familiar with Spanish teams and Spanish tracks. It's only natural that the end result is what we see at the top level.
But while Dorna has done a great job in fixing the very peak of the sport, with the most competitive grid ever seen, and the path to it – the Road to MotoGP programme – paying off for a multitude of nationalities, there's one glaring issue still to be addressed: it's really not possible to make it to the top without spending at least some time racing in Spain.
By Dorna's own admission in the press release confirming the name change, 80% of the MotoGP grid and 90% of the Moto3 line-up have passed through what remains, regardless of multiple name changes, the Spanish domestic Moto3 series.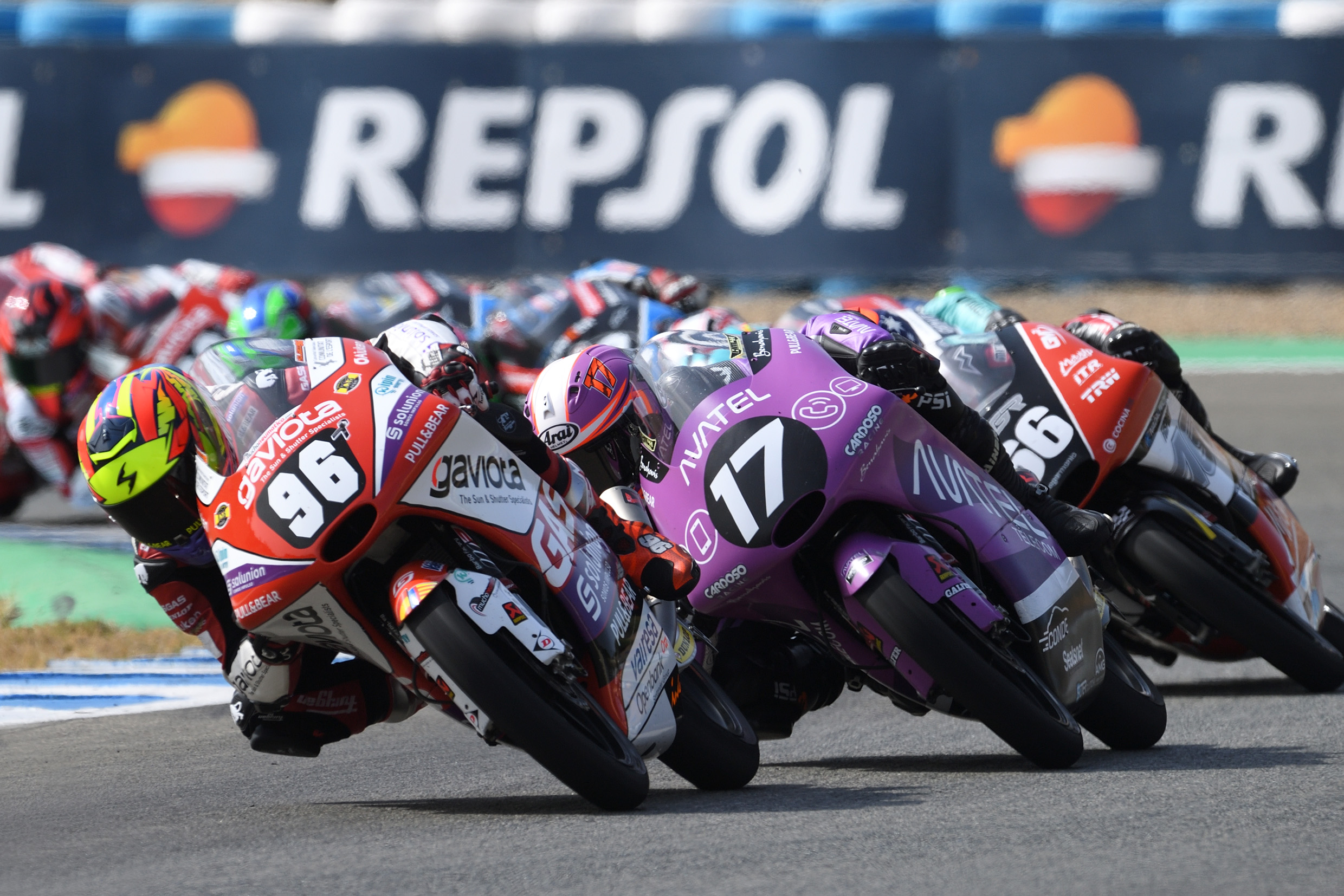 It seems obvious that there needs to be a real change in the make-up of the sport's middle leagues, one that doesn't involve uprooting not just kids but whole families and parachuting them into an exceptionally different culture from what they're used to: imagine the shock that comes from moving from rural Indonesia or the American midwest to Barcelona!
It needs to be accepted that there are other ways into the Moto3 world championship than just from the Spanish paddock. That's easier said than done, but given its successes elsewhere, it really has to be the next step in Dorna's masterplan if we're going to see a grid that's a little more geographically diverse.