MotoGP is preparing to launch its own rival to F1's hit documentary series Drive to Survive, with a film crew already on location at this weekend's Qatar Grand Prix and The Race's sources in the paddock believing that a deal is close to being penned that will see the series air on Amazon's streaming platform.
Drive to Survive has been a huge hit for both F1 and for Netflix, trending as the most popular show on the streaming site this week in the aftermath of the release of the third season. It's thought to have had a major knock-on effect on F1's viewing figures as well, something that has already drawn attention from other sports.
It's believed that MotoGP promoter Dorna is close to securing a deal to make it happen for the 2021 season now, with Spanish media company Mediapro producing the series and former MotoGP crew member Alessandro Di Renzo (who has previously produced a number of documentary series for Dorna's own in-house VideoPass platform) directing.
Speaking exclusively to The Race at the Losail International Circuit, MotoGP's managing director and head of media and content Manel Arroyo confirmed that a series is now in the works – and that it presents a valuable entry into streaming content for MotoGP.
"We want to create something similar to what Formula 1 have with Netflix," the former vice president of FC Barcelona confirmed, "and we are already shooting with the thought that we can have something ready in the next months. We can prepare something for next season.
"It is a new way, because audiences today are consuming sport in a new way. People want to see highlights, they want to see behind the scenes, and we are trying to cover many angles. With documentaries, it takes us to new audiences.
"The people who want to follow MotoGP today are connected to BT Sport, to Sky, to Canal+, but a lot of people want to enjoy sport in a different way now with a different kind of subscription, and we need to be ready to cover these possibilities."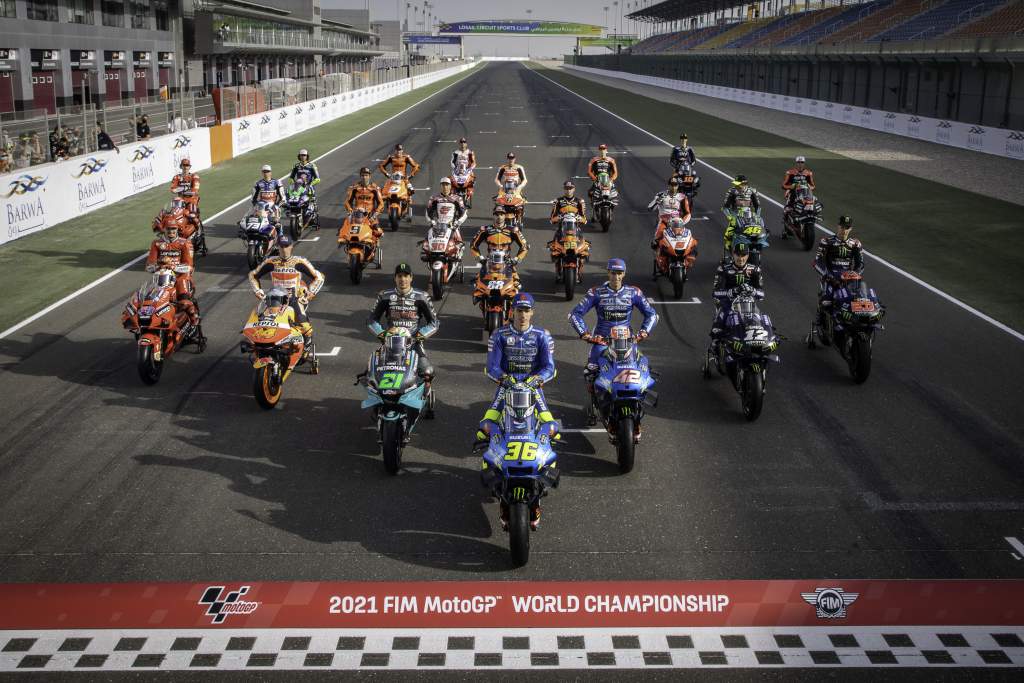 MotoGP promoters have been keen for some time to steal some of that action for themselves, too, experimenting for a number of years in-house by producing short behind-the-scenes series both on the birth of the Petronas Yamaha team in 2019 and on Joan Mir's title success at Suzuki in 2020 – as well as longer feature-length shows on Marc Marquez's victorious seasons.
However, with the chance to expand the audience by partnering with the right broadcast partner, Arroyo says that there is a golden opportunity to create something truly special now.
"Drive to Survive is one example, but what has been done on the Amazon platform with All or Nothing, with McLaren in F1, with Manchester City and with many other protagonists [are also examples]," he added on the proposed deal.
"Clearly we understand that we can deliver absolutely the same, but we want to be sure that we are in the right hands with the right partner. We are not afraid to find anything and we are working on it with no hurry to have the conditions that we understand the paddock deserves."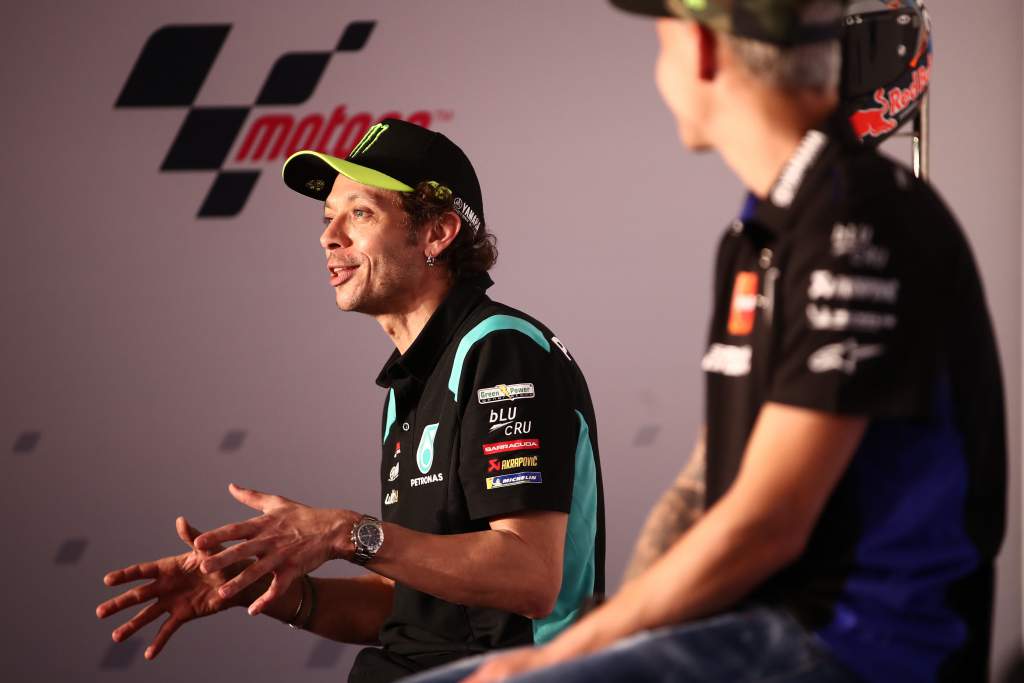 It's news that will be greeted happily by the MotoGP grid as well, despite the potential for intrusion of having cameras recording at emotional times in their season.
Riders were asked about the possibility of a series at Thursday's pre-event press conference in Qatar, and were universally positive – at least in front of the cameras.
"I think that this format has become very famous, and the F1 series is funny," said nine-time champion Valentino Rossi. "It can be good for the MotoGP fan, to understand more about what happens behind the pit box door, but it's also good for a lot of people who don't know MotoGP so well. It will help them understand."
"It would be nice to see the secrets of the other manufacturers," added Repsol Honda's Pol Espargaro jokingly. "[Drive to Survive] goes very deep into the pit boxes and shows things, and it will definitely be at least funny.
"Within MotoGP there are riders who are a bit warmer than in F1 – we tend to scream a bit more! But joking apart, it would be helpful for MotoGP, because more publicity is better for all of us."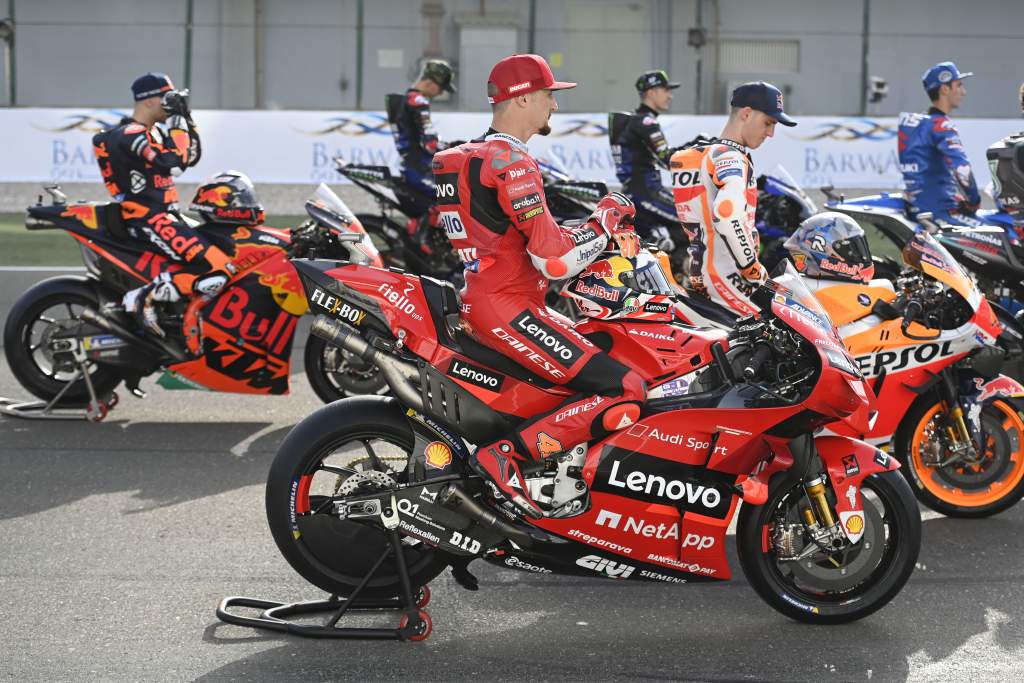 There's potential not just for riders but also for teams, with many looking at the successful way in which Drive to Survive has gone beyond just the usual names to open up the entire paddock to new audiences.
"It depends how it'll be put together, and depends on the results we get this season," Pramac Ducati boss Francesco Guidotti told The Race, "but if we are at the front then perhaps there will be some good for not just Marc [Marquez] and Vale [Rossi], but for everyone else as well.
"You never know what will happen the first time and the second is always better with some reference, but we have to start from somewhere."
That's a view also shared by Aprilia team principal Massimo Rivola. Previously sporting director at Ferrari's F1 team (which was criticised for its initial unwillingness to engage with Drive to Survive, before getting involved with the series in the second and third season), he told The Race that he feels there is a big opportunity for his team in particular to reach a new audience.
"Especially at this moment, it is clear that involving a wide and if possible new audience is a good idea," Rivola said.
"We have already seen similar operations in other sports with great success. Not only for the quality of the product, but also for the topics covered, which give credit to all the work behind the scenes of a team involved in motorsport.
"The increased exposure also brings some risk, but it's part of the game: it's essential to tell the whole story, to close the circle. I am sure that everyone, enthusiasts or not, will be able to interpret the message correctly."