Alexander Rossi's slump has been as confusing as any spell in motorsport over the last two years, but three-straight top-fives in recent IndyCar races indicate he has a chance to come out of the other side.
However, the recurring narrative from the Andretti Autosport driver over those last few races is 'nothing has changed', which doesn't help explain where he has previously been struggling and how he has rectified that.
So The Race drafted in Rossi's race engineer Jeremy Milless to add some meat to the bone on how the recent run came about.
The path to here is clear: Since the addition of the aeroscreen, Rossi has gone from title contender to ninth and 10th in the championship in 2020 and 2021 respectively.
The 2020 season had a few too many errors from driver and team, while 2021 felt better in places after a really tough start, but he couldn't match the speed of his Andretti team-mate Colton Herta.
This season didn't start well after a huge strategy gamble in St Petersburg yielded only 20th and a technical failure meant he was classified 27th at Texas Motor Speedway. But after that, he's been in the top 10 in five of the last six races. No driver can match that level of consistency over the same period.
Rossi's top five at the Indianapolis 500 was impressive, but the real starring roles in this run have come from race performances at Detroit and his pole at Road America, both impressive in equal measure.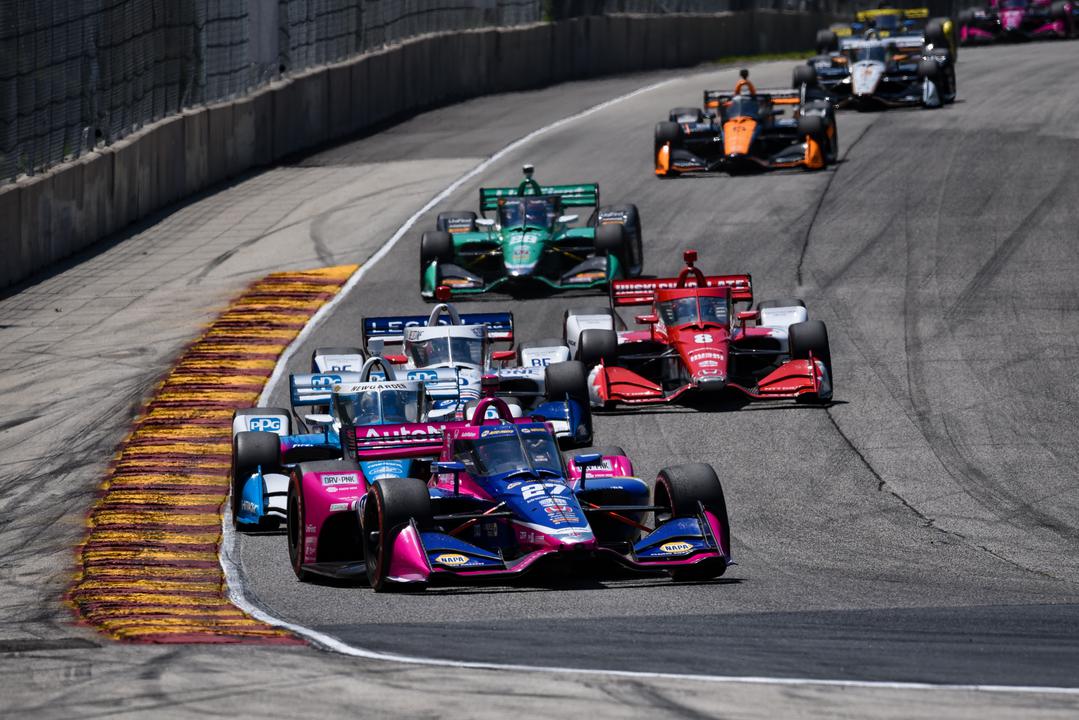 Rossi hoodwinked Josef Newgarden for pole at Road America – using the same hard tyre strategy that Newgarden used the year before, but didn't think would work again – and the foundation of this came from a look back to the Road America set-up pre-aeroscreen.
"We definitely took pieces from the '19 car," Rossi said when asked by The Race after qualifying.
"There are some pieces from the past two years as well. Yes, we certainly went back to more of a philosophy that we had back then.
"But this all stems from the end of the year last year. Our road course performance had a big uptick at the last quarter of last year, and we're just carrying that forward into '22."
Milless adds a key detail to this new set-up when asked about whether they'd reverted to a 2019-themed concoction.
"Maybe a little bit, we learned a lot in the driver in loop simulator," he told The Race. "The entire set-up came from there.
"I guess there's a few things that we've migrated to in the last two years that we wondered – between high speed and low speed corners – if that was confusing him as he was transitioning from braking to steering through the corner.
"Seems like for sure that was the case. But in all honesty, if you look at last year like we were really strong in all of the last road course races.
"A lot of people keep bringing up like, 'Oh, you guys haven't had the performance'. But if you look at, not last year, but the year before, I think we were the number two qualifier over the series.
"And we were number three or number four last year. So it's not like we've been slow."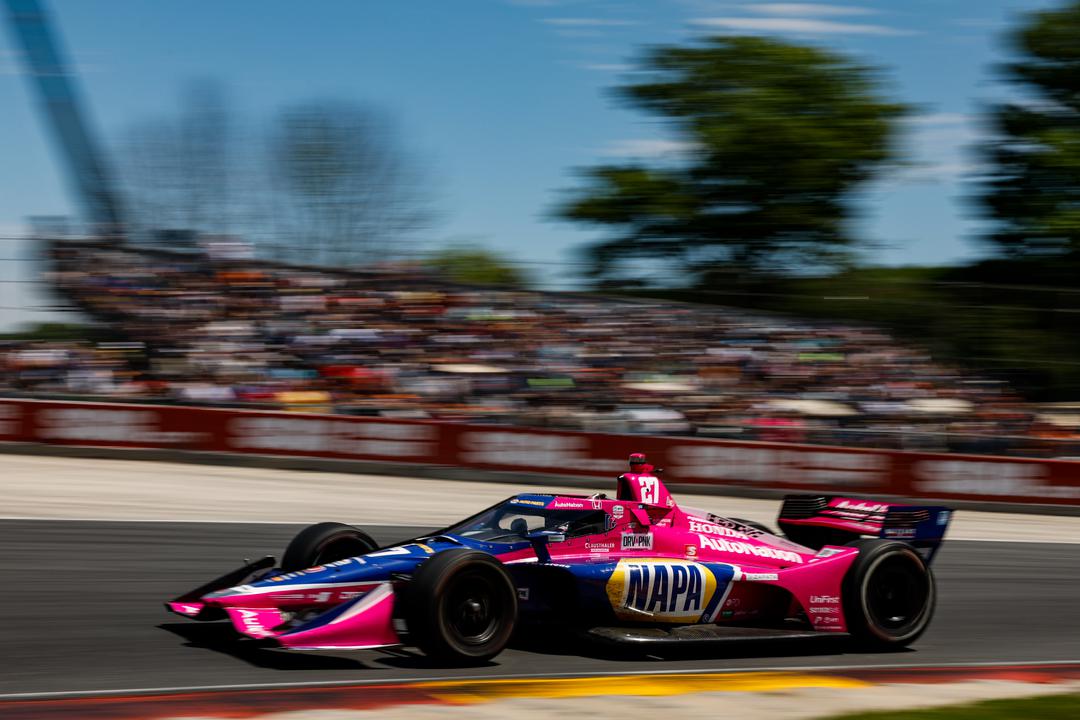 The Race understands that focusing on small details has been a point of ire for Rossi and the team, but there's no doubting the work ethic in terms of attention on the small things in this recent spell, which perhaps comes too late as Rossi has already decided to leave for Arrow McLaren SP next year.
Being willing to go back to older set-ups or even use the sim can be risky – building a set-up off the sim in IndyCar 10 years ago would be unthinkable but happens quite often now – but can also give you the tenth or so you need to boost your package from top 10 to race win contender.
As impressive as the Road America performance was though – Rossi lost the lead when Scott McLaughlin pitted ahead and boxed him in, and then he was mugged for second by Marcus Ericsson on the final restart – Detroit was the real standout.
People have looked at his performance in the race – where he utilised a three-stop strategy and went from an early pitstop to totally erase the deficit to the initial leader Newgarden – and called that a great strategy call. Indeed, other drivers used it like Felix Rosenqvist who went from 27th to 10th.
But the only way Rossi's strategy worked to be in contention for the race win – he finished second after erasing a 16-second gap to winner Will Power – was if he constantly pumped in rapid qualifying-style laps, and that's not easy to do for most of a race on a tricky street circuit like Detroit.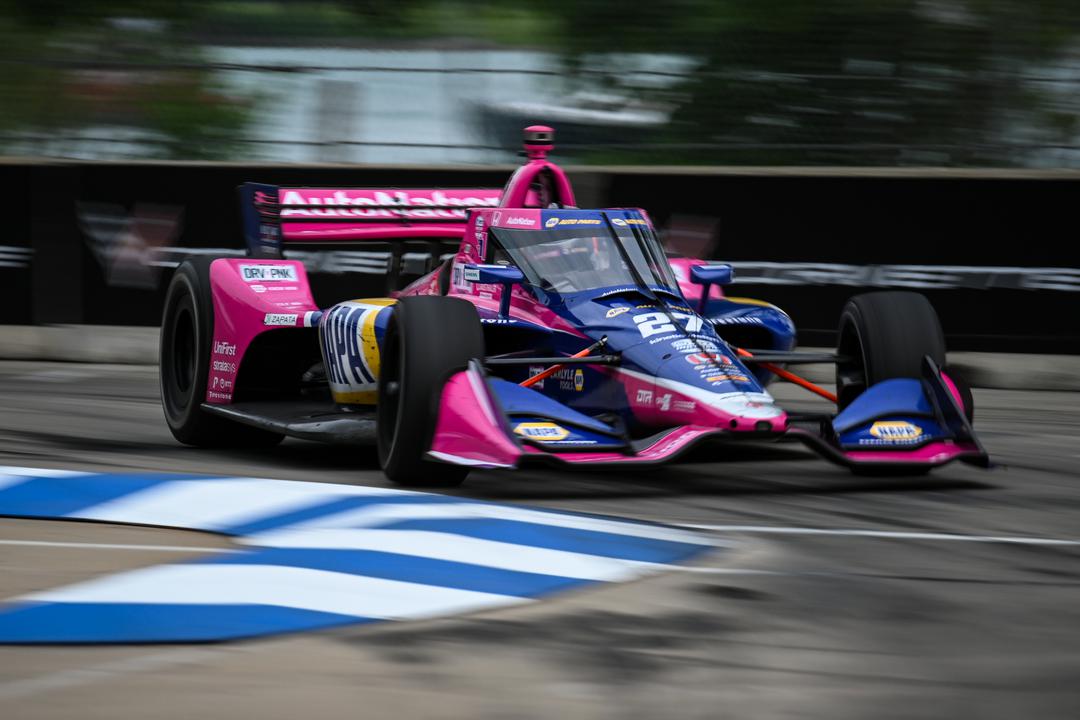 One perhaps surprising detail from Milless was that it was "our same Detroit car pretty much that we've run the last few years" in terms of set-up, but last year a race two clash with Dixon broke a front wing and strategy impacted race one.
Given a caution-free race this year Rossi was able to put that speed to good use and prove this wasn't a one-off in terms of performance at least.
It is an unusual construct when Rossi and the team refer to nothing having changed or the pace always being there because it immediately makes you think: 'Why haven't you had better results more often then?'
Perhaps Detroit from 2021-2022 is a perfect example of the enigma of post-2020 Rossi in action. Fast cars spoiled by small errors or strategy going the other way turning podium finishes into top 10s or 20s in a series where you really only get three finishes outside of the top 10 per year if you want to be guaranteed a shot at the title.
That's those small details in action.
"I don't think there's a serious change in him at all," says Milless when asked about Rossi in this stretch.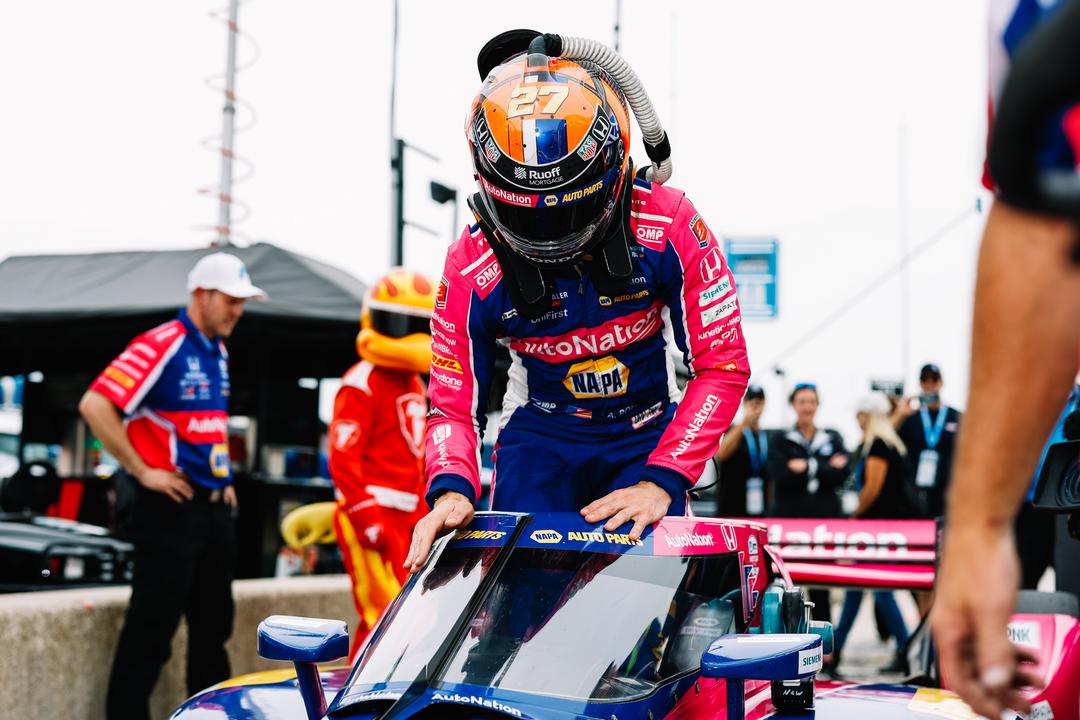 "I think we've been really quick. We had a pretty fast car at Barber this year and we didn't have very good in and out laps. And I was really hard on him after that. I thought that cost us the race honestly, like a good finish. And he's been working really hard on that. Really putting focus on it the last few events.
"But no, there's been no different approach for us."
It will be no surprise to learn that he has improved over this recent stretch. This is the beauty of IndyCar at the moment, drivers are having to work on every single thing – even if they were great at it three years ago – because the rate of progression and improvement is huge.
Where Rossi compares to the fastest in and out laps of each race this season
| | | |
| --- | --- | --- |
| Race | In-lap | Out-lap |
| St Petersburg | 23rd | 20th |
| Long Beach | 2nd | 20th |
| Barber | 12th | 16th |
| Indianapolis road course | 5th | 8th |
| Indy 500 | 18th | 14th |
| Detroit | 16th | 2nd |
| Road America | 6th | 8th |
The Belle Isle performance came off the back of Rossi announcing he was moving to Arrow McLaren SP for 2023, which immediately led people to suspect the freedom of him knowing his future had unlocked another level of performance from the driver. That's something Rossi denied, and Milless joined in, too.
"I've honestly known what was going on the whole time," Milless says, and adds that he doesn't think the crew was affected by the speculation, either.
"They see that he's out there still, giving it his all. The race he drove at Detroit was probably like, top three races he's ever driven for us.
"Almost every lap, if you look back, if you just watch timing and scoring, almost every lap, we're popping up as the fastest car."
The next races will say a lot about how far Rossi and this team have come. A top-five at Mid-Ohio – arguably one of the tracks he has remained like pre-2020 Rossi at with top fives in the last three races including two podiums – would match his late 2020 run of four consecutive top fives as his best run of this era.
Toronto, where IndyCar heads after Mid-Ohio in 2022, is also a good stomping ground for Rossi, although IndyCar hasn't raced there in the aeroscreen era yet.
The following event at Iowa might be an even bigger test because "he and I have struggled in Iowa and we haven't had a success there" according to Milless. He's previously worked with Newgarden so he knows what a top performance looks like at Iowa.
Milless says Newgarden and Rossi have very similar cars, and it felt like warm and fuzzy nostalgia to see them battling out again at Road America and Detroit. It's a friendly but honest rivalry between the two and it's always an entertaining matchup.
Hopefully, we'll see more of it if Rossi continues his resurgence.