Kyle Kirkwood's start in IndyCar was always going to be difficult to judge, racing for one of the series' smallest teams.
So in light of his big-time move to Andretti Autosport for 2023 – which some paddock sources reckon was sorted before Kirkwood even went to drive for AJ Foyt Racing this year – The Race has spoken to Kirkwood and those closest to him during his rookie campaign to work out just how good he's been.
We know about his junior single-seater CV but, given he's 21st in the championship, are comparisons to drivers such as Josef Newgarden really fair? We'll get to the bottom of that with the context surrounding his ascension.
The first race at St Petersburg was a sparkling advert for what Kirkwood can achieve. While he, like many others, was hosed by a three-stop strategy that was far inferior to the two-stopper, he showed rapid in- and out-laps on cold tyres and a full tank of fuel, something that always points to natural car feel.
Kirkwood had big boots to fill replacing ex-Formula 1 driver and four-time Champ Car title-winner Sebastien Bourdais in the car for this year.
As he lives in St Petersburg, Bourdais accepted the team's request to advise its drivers that weekend.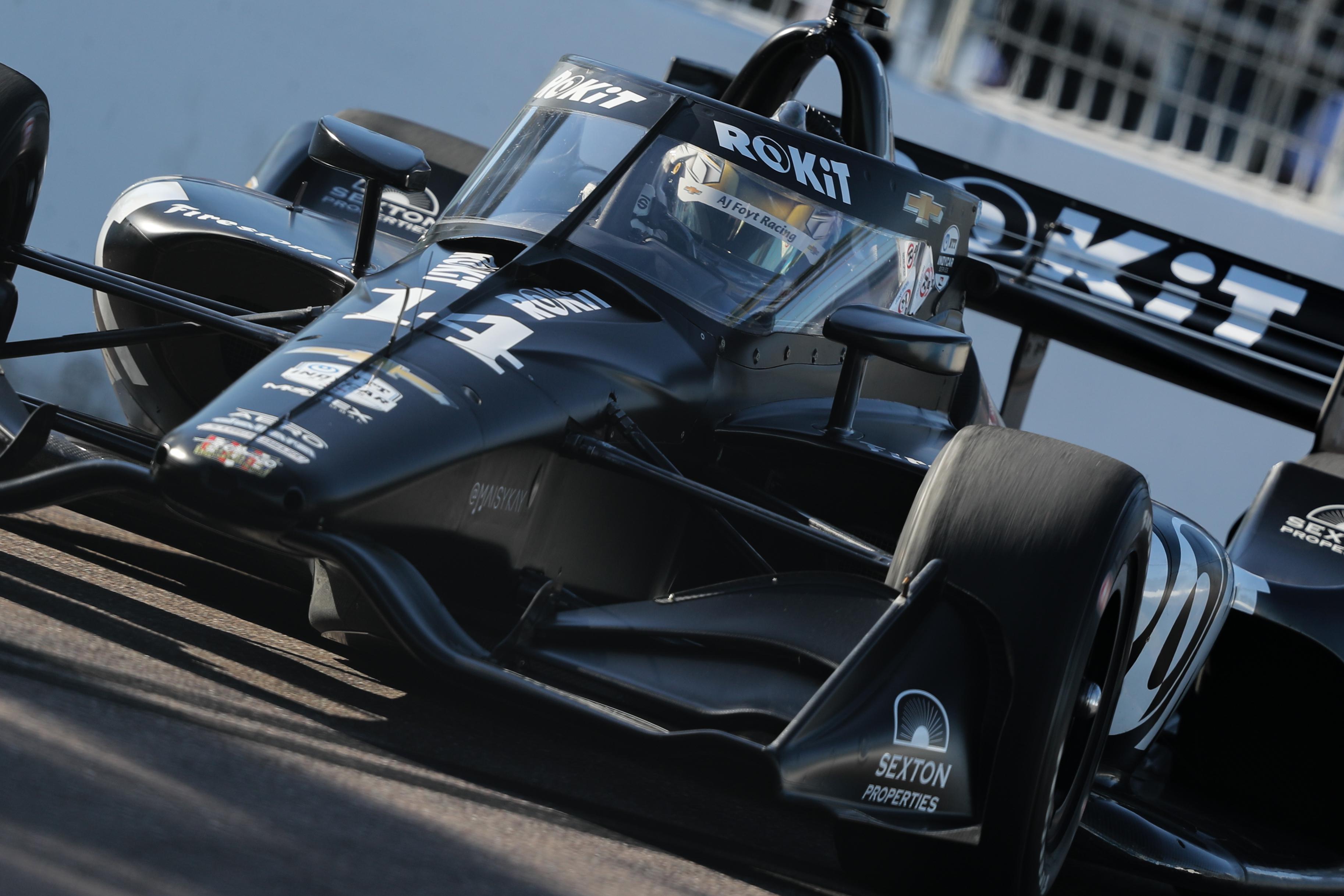 "He's very straightforward and doesn't really get rattled by much at all, he just gets in the car, drives, and drives well and quick," Bourdais told The Race of Kirkwood. "You don't win three championships in feeder series in your rookie year by accident.
"The kid's got a good head on his shoulders. He's mature, he's quick, he's professional, and he's got a bunch of experience.
"He's 23 years old. He's not jumping in the game at 16 and it shows. He's been around a lot of professionals.
"You can tell, he's a bit of a sponge, he just picks up people's experiences. So yeah, pretty impressive kid."
Kirkwood learned a big lesson during the next race at Texas when he flew through the field on one particularly impressive restart that catapulted him to the fringes of the top 10, before he got a little overambitious and wrecked trying a similar move later on.
Finally the flashes of pace bore fruit in Long Beach with a 10th, but Barber was a tough weekend where a pit error from the team put him a lap down and then a strategy call later in the race resulted in much the same, and he finished 21st.
At the Indianapolis road course, Kirkwood spun twice and was then collected in an incident, but in the Indy 500 he bounced back from the Texas result to score a very sensible 17th, finishing all the laps.
So what does Kirkwood make of his start to the season? The Race asked him.
"We started off pretty good," he replied. "We haven't had the best of strategies throughout the races, we've always shown some sort of pace, except for maybe Barber and at the [Indy] road course.
"But the street courses were phenomenal. And I think that'll continue too, we'll go to Detroit and be really good. We need to work a little bit on our road course set-up, but that'll come with time. I've got a great group of guys around me that I'm very confident that we can make it happen."
Asked about things he needs to work on, he added: "I've made too many mistakes, honestly. We've got pretty decent results but there's been things that have kind of chain-reacted into random things.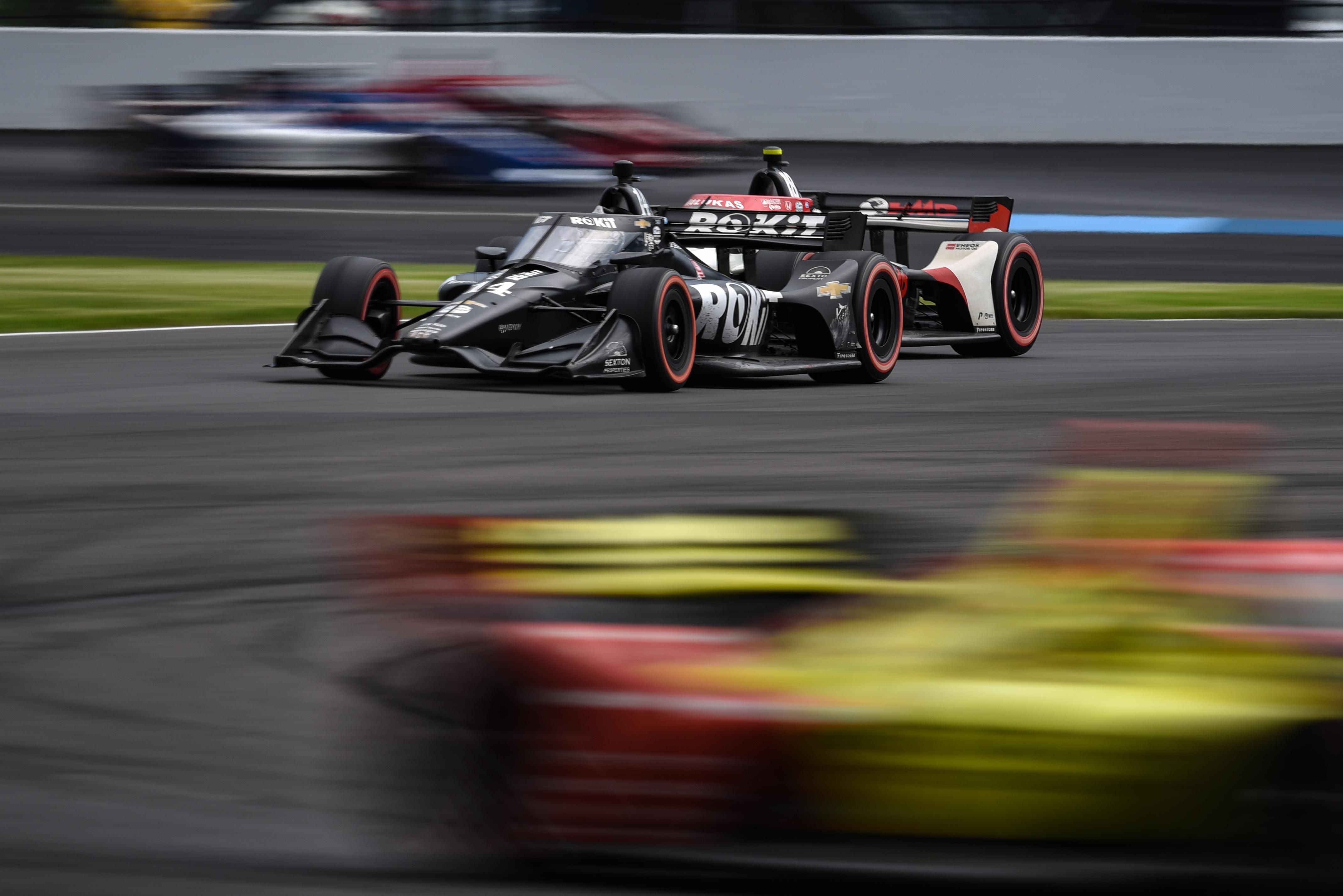 "Like, for instance, last weekend of the GP, I was killing myself because I had a couple of mistakes, or I had a couple of spins. Next thing you know, we're on a different strategy. That strategy didn't work out for us, we got hit by Graham [Rahal] about lap 68.
"And I blame it all on what I did earlier on in that race, because that's what chain-reacted into something like this. Really I just need to minimise those mistakes.
"When you're starting mid-pack like I had been – I've been striving for way more than I ever have. And of course, those mistakes have come, I just need to figure out a way to minimise that."
It's refreshing to hear a rookie fess up when things haven't gone well, and it's part of the reason Kirkwood's so well-liked by his team and the paddock. He knows – no matter how impressive it was to win the three Road to Indy titles consecutively – that coming to IndyCar is like hitting a career reset button.
Many are looking at the last race or the last big achievement. Kirkwood's CV is impressive but he's coming up against F1 podium finishers and six-time IndyCar champions now. It's one of the reasons he hasn't found the transition from trying to win every week to trying to crack the top 15 every week too difficult mentally. It was expected.
"I understand the talent level," he says. "A lot of them I've raced against in previous categories, and they're all very good competition. In the regular season, there's 26/27 drivers that have all won races in the past.
"There's a reason why they're there. And they're all very, very competitive. It's not anything like the Road to Indy, when it comes to the talent."
Again, his is a very mature approach. It's one of the reasons why engineer Mike Colliver – who first worked for Foyt in 2008, but has left, come back and tried to reduce his role down in recent years – came back full-time in 2022.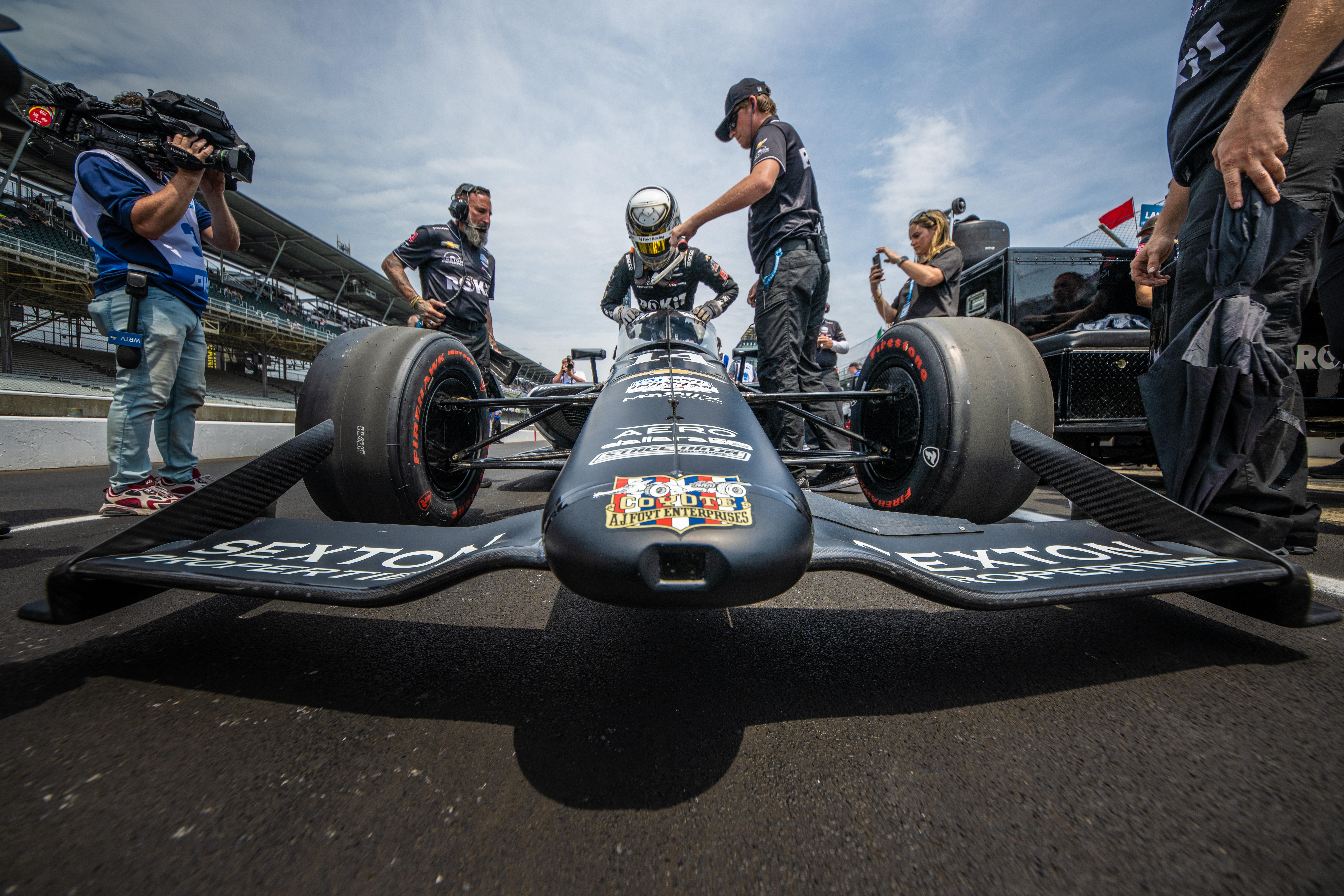 "He is very, very good," Colliver tells The Race. "I would say mature beyond his age. That was one of the reasons I decided to come back actually.
"We went and did a test at Sebring and I pretty well knew after two or three runs that it could be a pretty fun year. Good potential.
"I think his biggest asset – I mean, obviously he's fast. But his biggest asset is his ability to just stay calm, and be very mature when he's in the car.
"There's no drama when things don't necessarily go the way they're supposed to be. He doesn't get upset, doesn't let that bother him.
Welcome in the team @KKirkwoodRacing https://t.co/sOqUafcvmZ

— Romain Grosjean (@RGrosjean) June 1, 2022
"A lot of drivers, even veteran drivers, can get spooled up pretty quick and then things go into a downward spiral pretty fast. He doesn't have that at all. We have none of that."
It's really helped Kirkwood to settle in, and Colliver is a great engineer to have as a rookie as, instead of forcing a driver to drive a certain way, he tries to be adaptable and give Kirkwood what he needs. That's really important for a young driver still finding their driving style when making the step up to an elite championship, and all the things that come with that such as having two tyres to balance and get the most out of.
"There's probably little intricacies of this specific car due to the windscreen changes, and some of the safety measures they've done in the last few years, that have changed the way these cars need to be driven, relative to what he's driven in the past," Colliver adds.
"And so there's a few things that we've worked on in terms of the way he uses his feet and hands, where. I'm not going to get into any real details on that. Just adaptation to the specific package, and what we've learned in the past and how this car needs to be driven.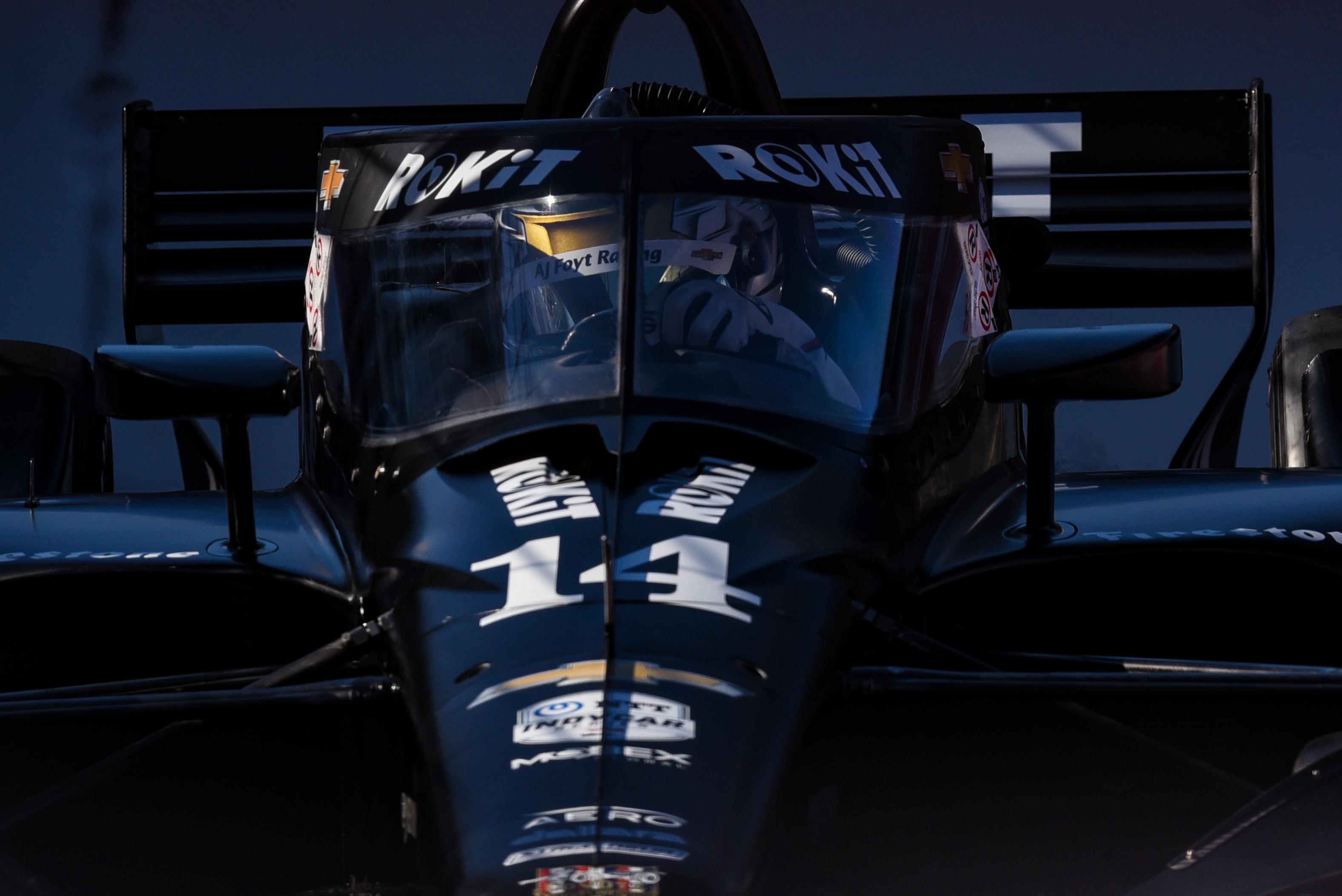 "The biggest thing with this car because of what they've done with the aeroscreen and all the weight and the mass going forward is that, on road courses you're always fighting mid-corner understeer. It's just what you're fighting.
"When you fix that, the entry is too fast.
"So it's a balance between how much of the entry can you handle relative to getting rid of that mid-corner understeer. He'll usually go toward getting rid of the mid-corner understeer and I'll deal with the entry, because he knows it's faster."
There's the evidence of the balance on both sides. Colliver is open to adapting to his driver, but Kirkwood isn't committed to a driving style that makes him slower.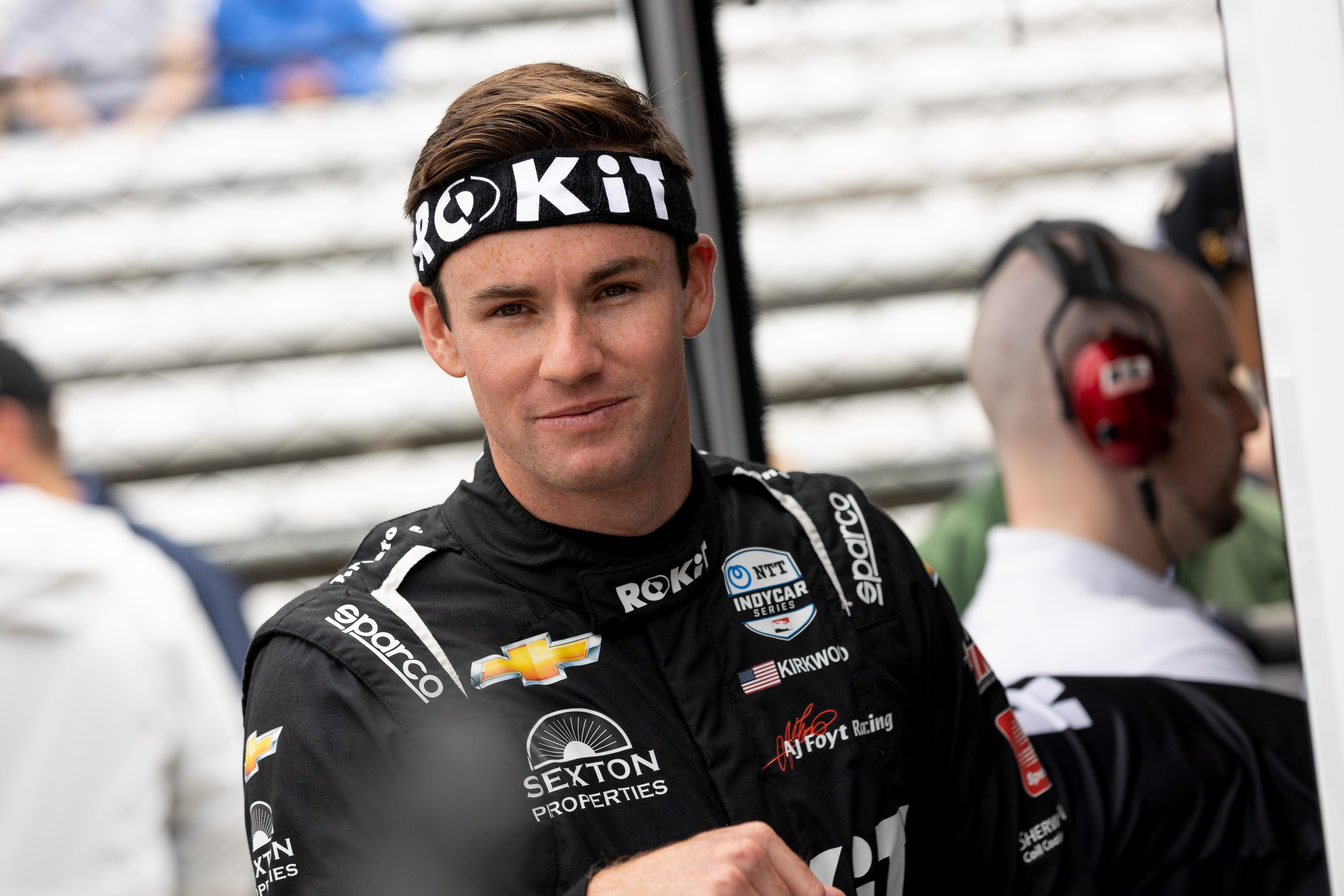 With so little time between practice and the race on IndyCar weekends these days, you have to be adaptable because you aren't always rolling the perfect car off the truck.
Especially at Foyt. Kirkwood's car is run out of Texas and he lives in Florida. The engineers working in the team often have to pull double-duty by specialising in areas like gearbox development, damper tuning or shaker-rig work, for example. Whereas the other teams have more resource and dedicated people for that stuff.
One area that could hurt is morale, with the group not seeing each other every day, but Kirkwood's always got a smile on his face in the paddock. He makes everyone on the team feel valued, and that was even reflected in the Andretti press release announcing his move there.
"I have worked extremely hard this season and will continue to work harder every day for the AJ Foyt team," said Kirkwood. "I want to thank the entire team at AJ Foyt Racing for giving me the opportunity to compete in the IndyCar Series.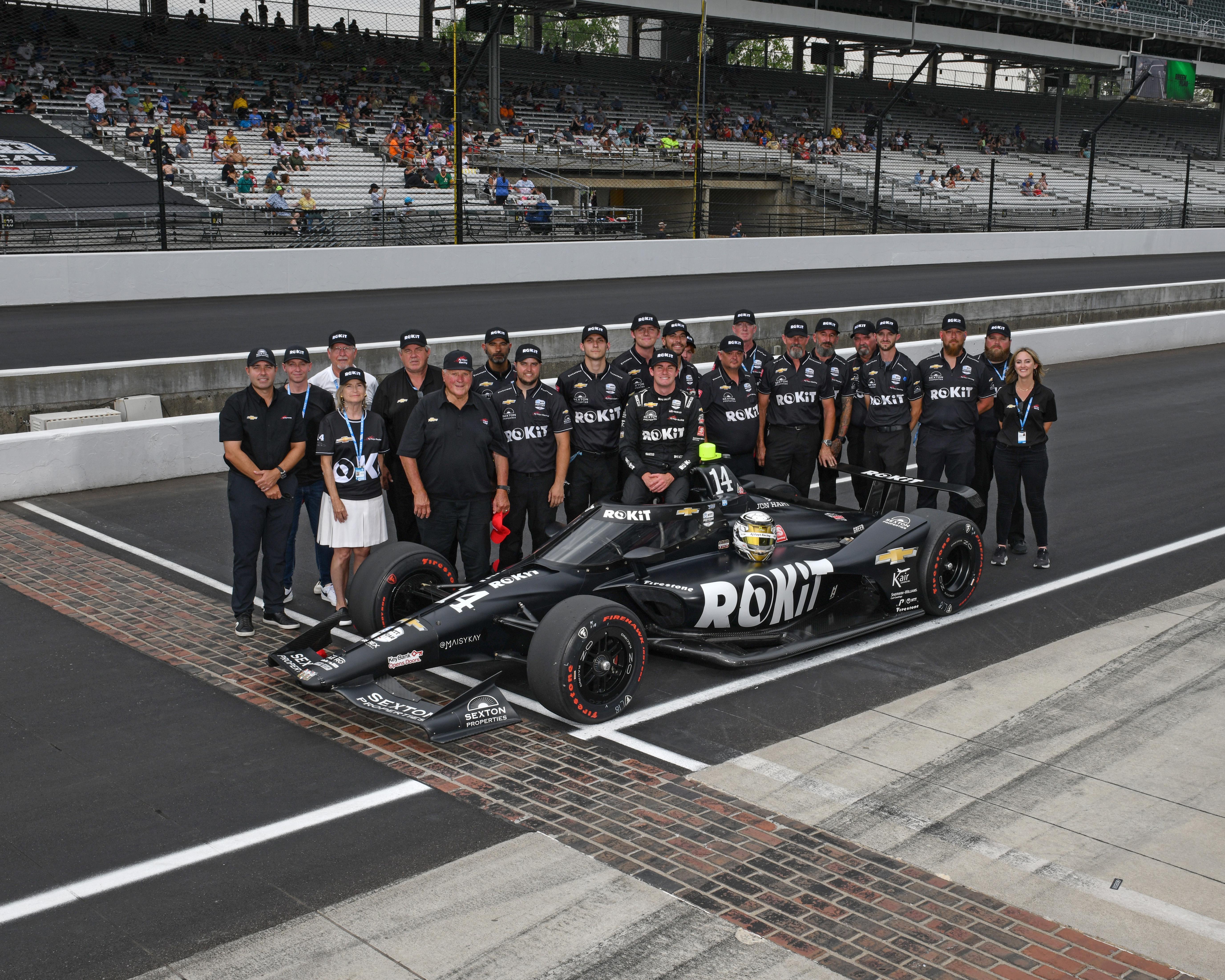 "The group on the #14 car have been incredible and I am beyond grateful to them for all the amazing experiences we have been able to share together so far this season."
It's not often you get a driver thanking a team in a press release from the one they are joining, but it's near-certain that will be something Kirkwood pushed for because that's the kind of person he is.
It's hard to tell just how good he's going to be until he suits up in his new #27 ride.
He's made plenty of mistakes this season, but those close to him have been blown away by the approach, mentality and talent level on display.