It wouldn't be a stretch to declare Kyle Kirkwood the most successful junior single-seater racer of all time.
Or if that's too big a claim, maybe the most statistically successful of the modern era.
He's won three consecutive championships – each time in his rookie year in that series – and bagged 31 wins in 50 starts across the Road to Indy ladder in what can only be described as a spectacular run. And that's just through the official IndyCar feeder route of USF2000, Indy Pro 2000 and Indy Lights. Throw in the less competitive US Formula 3 and F4 series and starter class F1600 and there's another 26 race win and two titles.
The 2021 Indy Lights championship – which international viewers have been able to watch on The Race's YouTube channel – is the icing on the cake.
Trying to compare the achievement against other junior ladders is nigh on impossible. The closest similar ladder route in Europe would have been European F3, GP3 and F2, although many drivers did only F3 or GP3 so that doesn't necessarily work. So the closest you can really get is some form of F4, GP3/F3 and F2 or just GP3/F3 and F2.
In recent years you'd argue that Charles Leclerc and George Russell had the most successful runs at the latter level, both winning the GP3 and F2 titles in consecutive years.
Russell has the better win record, but it still pales in comparison to Kirkwood's percentages with 11 wins in 39 races.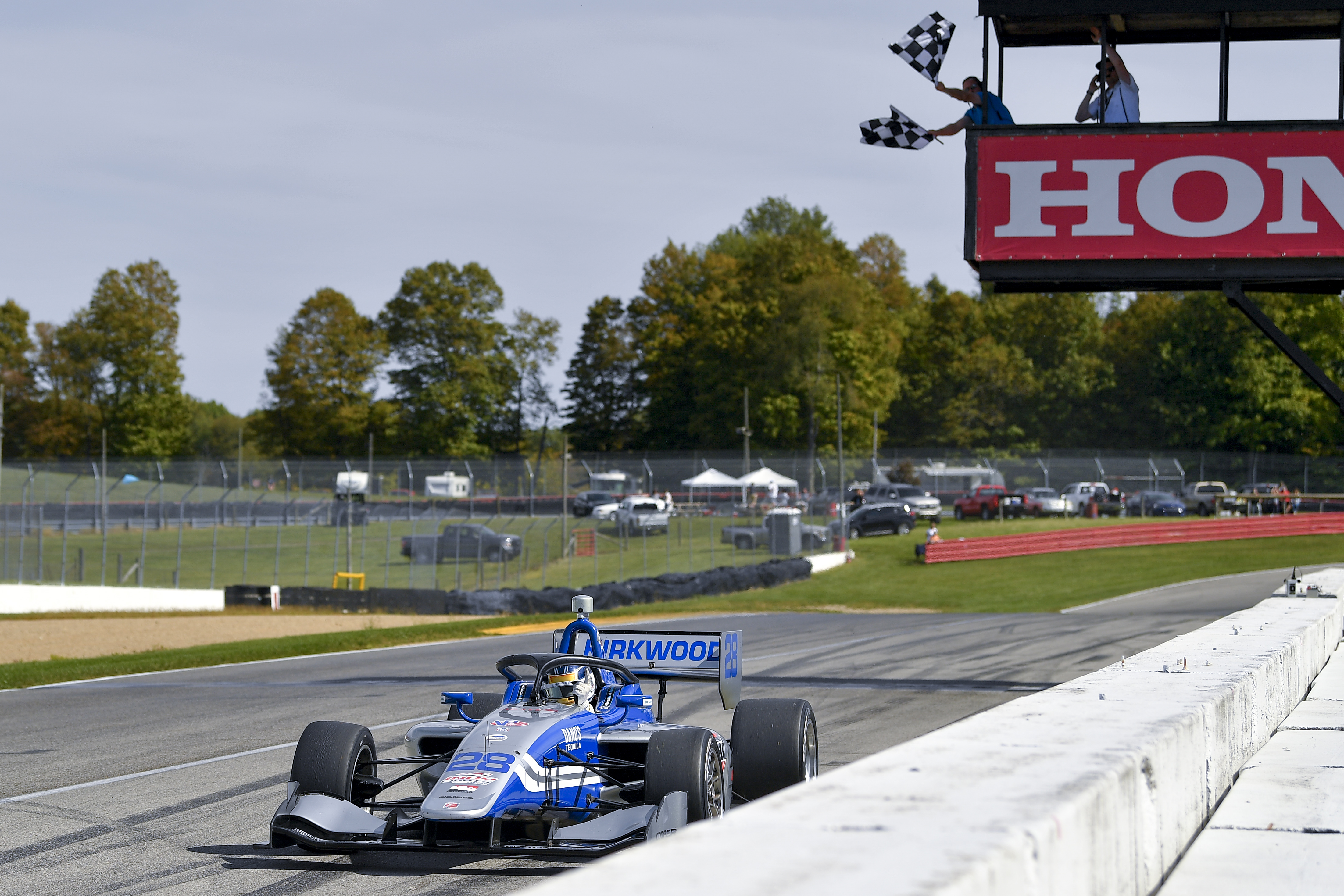 Of course, you can argue standards are higher in European junior formulas, and the prevalence of reverse grid formats in them made it harder for the likes of Russell to win incessantly. But even if they are tougher grids in Europe, for Kirkwood to produce a record like that, when no one else has come anywhere near that level of dominance, is still significant.
Thanks to the Road to Indy ladder system Kirkwood has earned the scholarship to race at the next level each time he has won a championship, and now he has won a prize valued at over $1.3million which features three races in IndyCar, with the Indianapolis 500 included.
Up until now his future has been uncertain as rumours suggested he could head to Formula E with Andretti, while others still believe there's a place in IndyCar for him despite the fact Devlin DeFrancesco – fourth in Indy Lights this year – is believed to have secured the fourth Andretti seat and its affiliate team Meyer Shank has confirmed Helio Castroneves and Simon Pagenaud next year.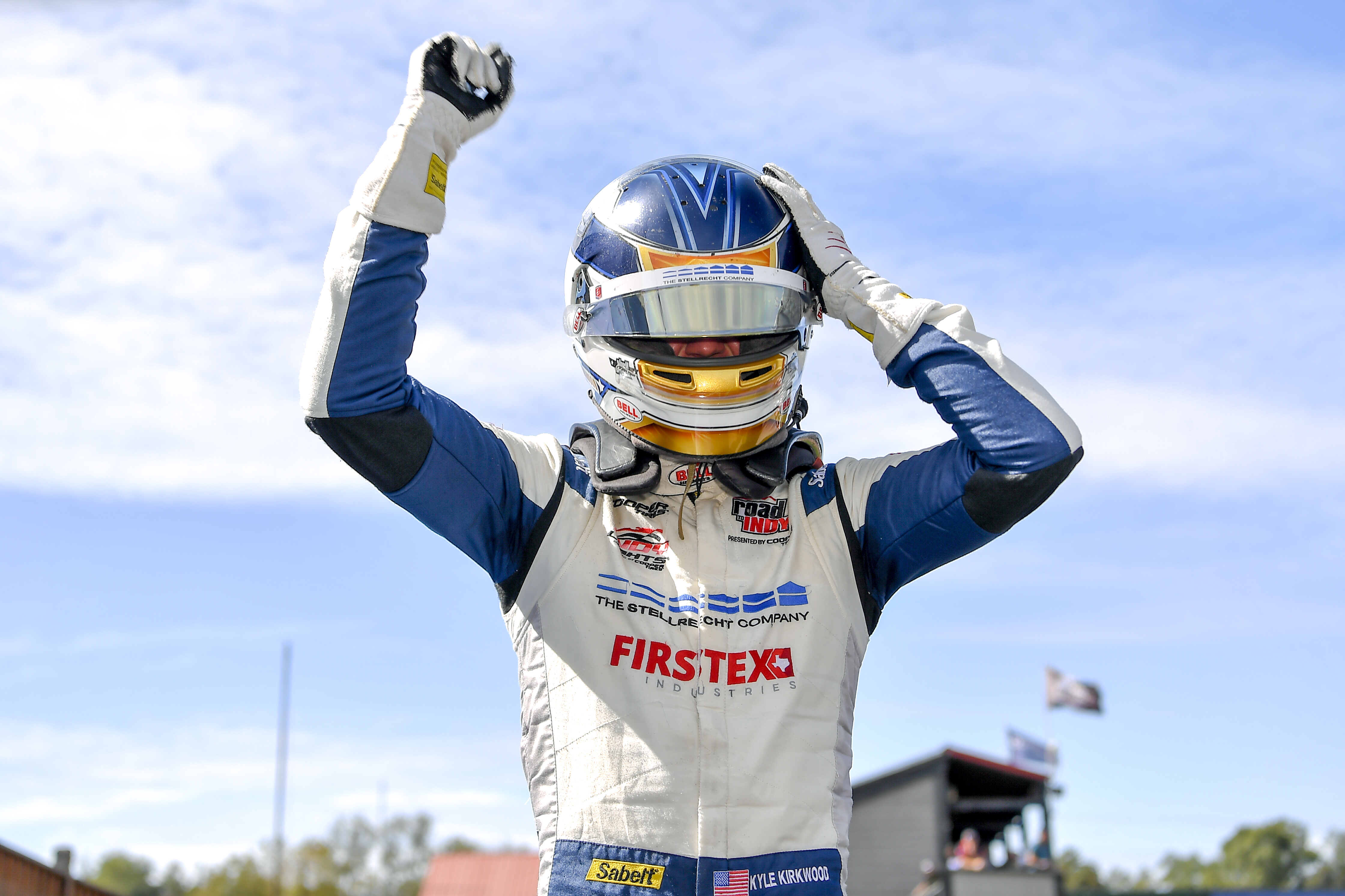 Kirkwood's confident a seat will come up for him and has placed his full focus on the IndyCar Series.
"The utmost goal is IndyCar at the moment," Kirkwood said on this week's episode of The Race IndyCar Podcast.
"I'm going to do everything in my power to have a full time seat next year in IndyCar and we'll see what will work out.
"There's some really good possible opportunities that can come together. But some pieces need to fall into place and I think we'll know more here in the next three weeks, that's kind of our timeline to really know what's going to happen.
"But no, we're working hard to get something done.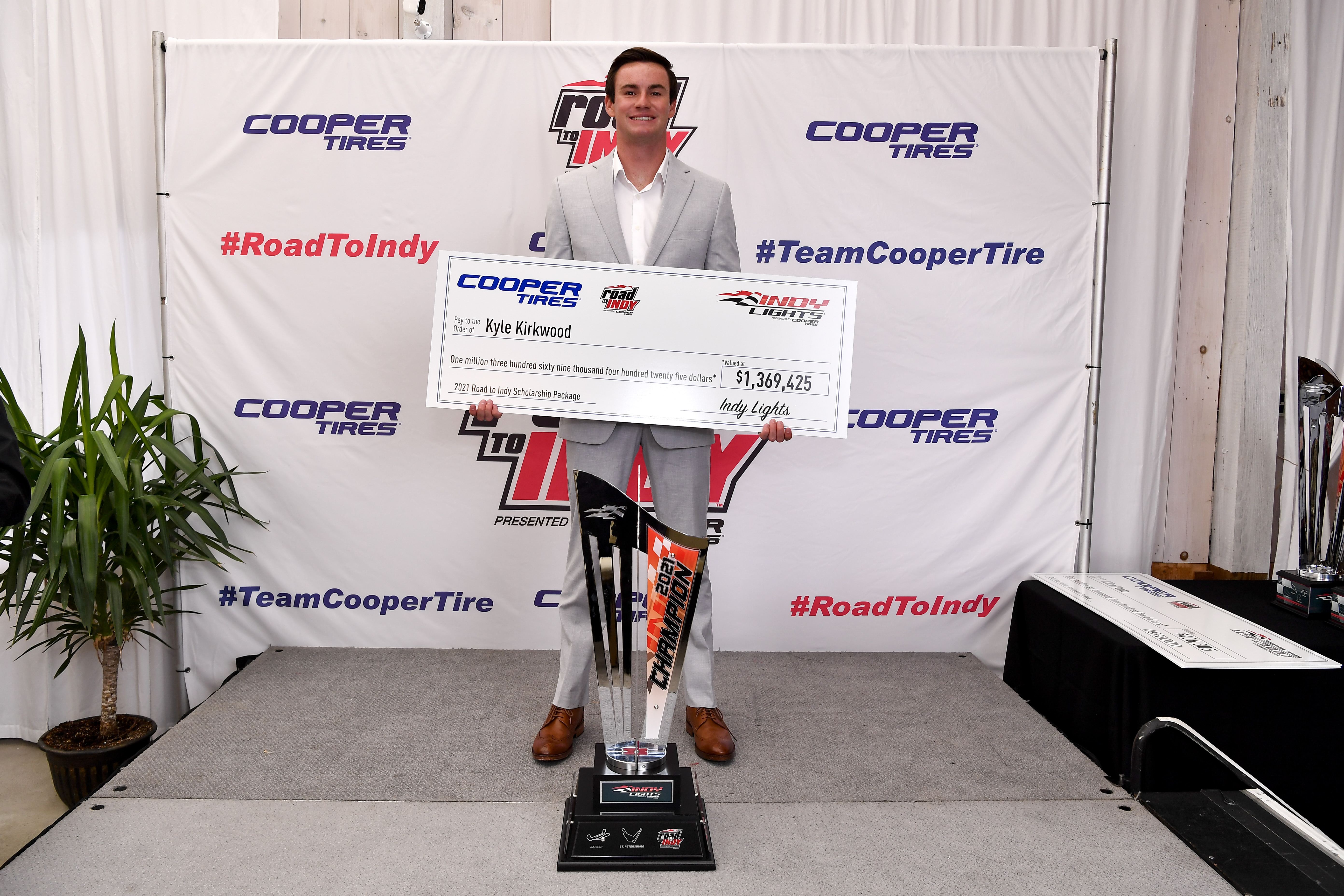 "The scholarship definitely helps. It's a nice incentive for I think any team to want to bring on a young driver, having $1.37million dollars behind them due to the scholarship, it's nice.
"But even if something doesn't work out – which I don't see that happening at the moment – I'll still look to do the three races that are guaranteed with that scholarship."
The scholarship has really solidified Kirkwood on this journey to IndyCar and it looks like his most likely landing spot is currently the Vasser Sullivan-backed Dale Coyne entry.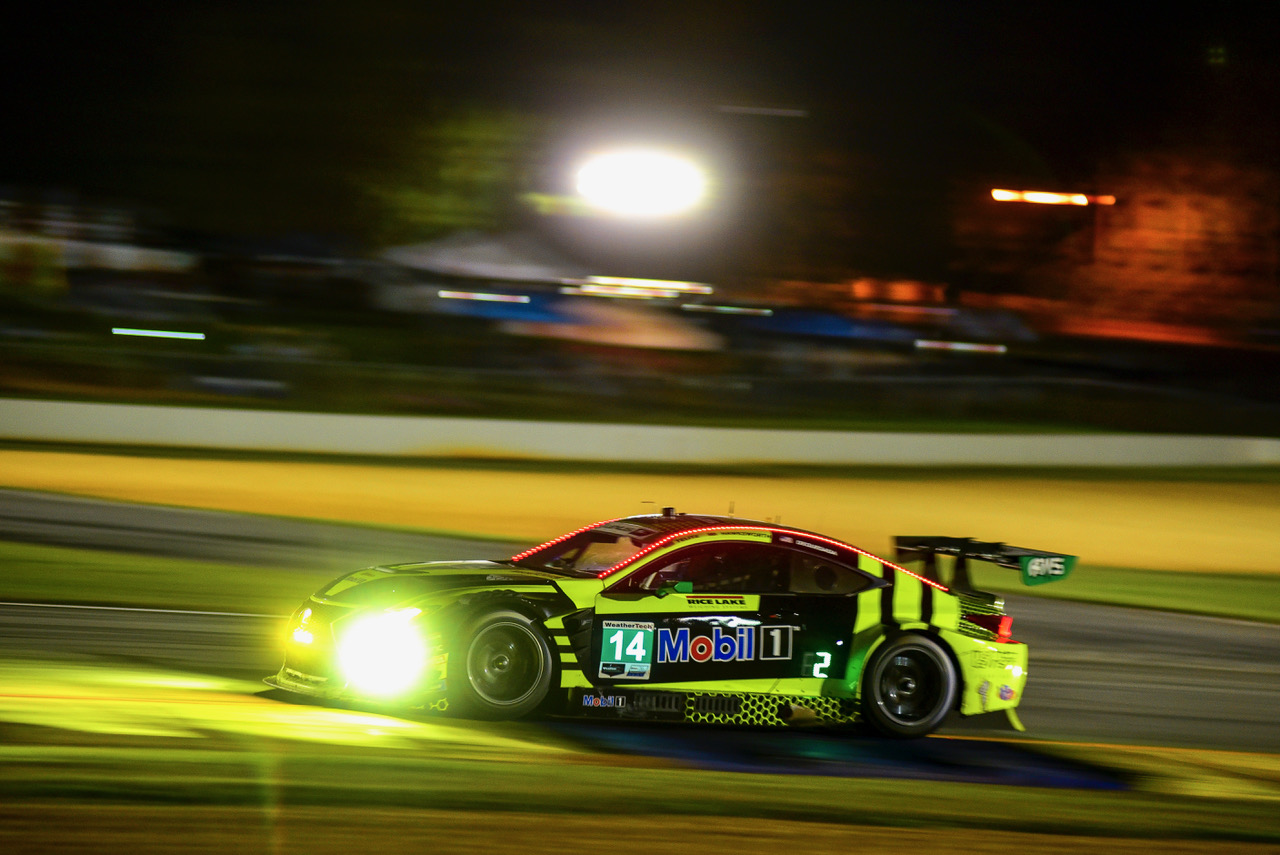 Coincidentally, because in 2020 the Indy Lights championship was postponed and Kirkwood had to wait a year for his rookie season, he feared a year on the sidelines. But Vasser Sullivan bailed him out of that with an invite to drive its sportscar in IMSA.
"We didn't do much last year, so in 2020 once we took the hiatus I wasn't back into the [Indy Lights] car until February of this year," explained Kirkwood.
"So we took a long period off but I was also in close contact with mechanics, my engineer, management here at Andretti, so we were able to build a relationship before the start of the season, which definitely helped.
"But more importantly I was able to drive the Lexus Vasser-Sullivan car all last year. I thought I was out of seat, I wouldn't be driving for a while, and then it ended up being a really big deal for me
"Because there's a lot that I learned with pitstops and strategy calls, fuel saving, tyre saving, that I wouldn't have learned this year in life, so it's all worked out in my favour I believe."
Funnily enough, Vasser Sullivan may have helped itself get a more complete driver if it is able to sign Kirkwood in some sort of loan from Andretti, thanks to giving him that sportscar seat and the lessons from there that will apply more to IndyCar than Indy Lights.
There was still plenty to learn for Kirkwood this year though in the junior formula. While he won 10 races, scored seven poles and set nine fastest laps, the season started with Kirkwood crashing into Barber polesitter and year-long rival David Malukas, whose HMD team appeared to have the upper hand initially.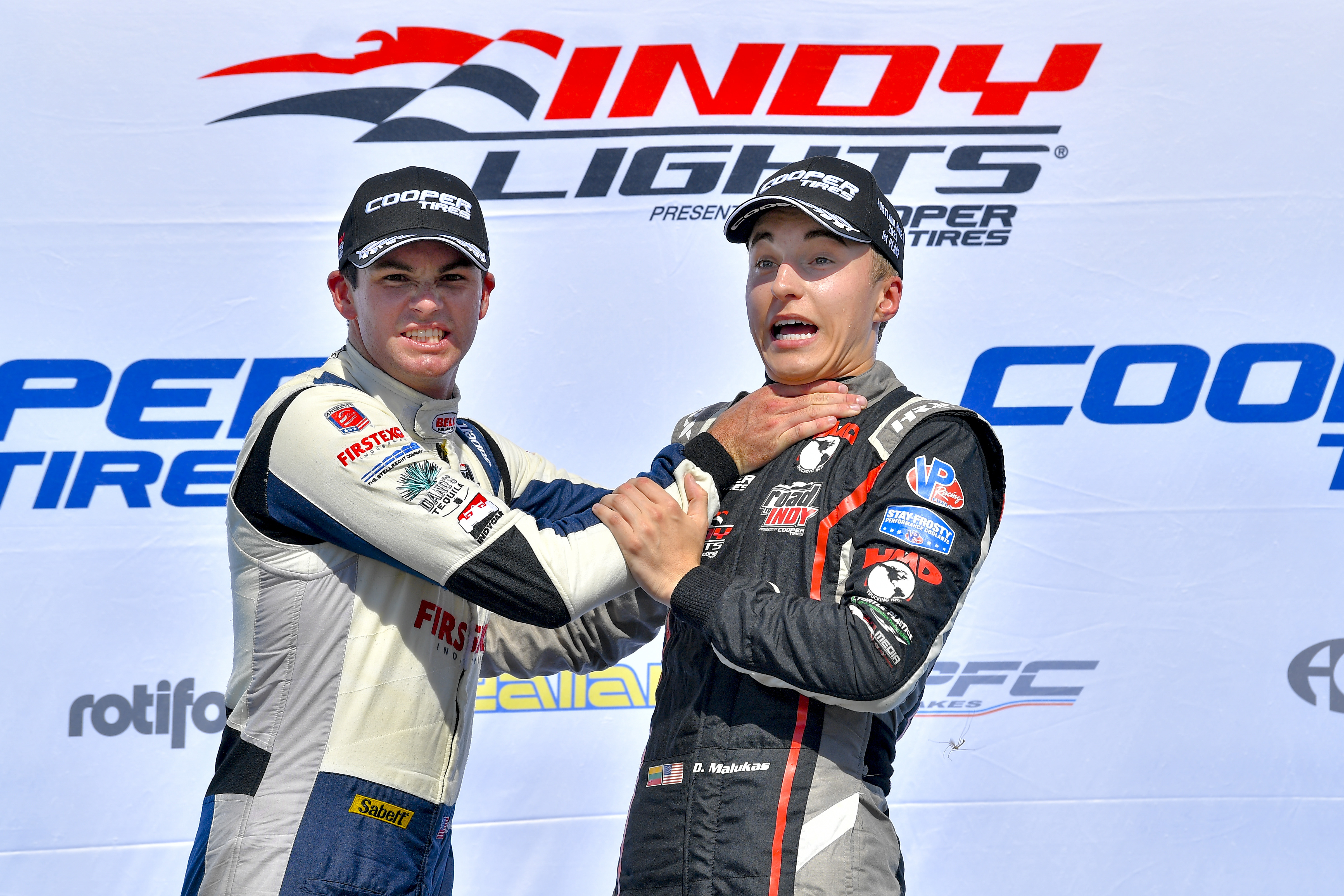 Being taken out that day was the only time all year Malukas was out of the top seven in a race, which made him and his team a formidable partnership.
However, Kirkwood almost always was able to meet adversity with a string of strong results. After Barber, Kirkwood won and was second in St Petersburg. He had a tough Indy GP weekend but then won the next three races. After a 12th at Road America he won six of the next nine races, and in the ones he didn't win he was second.
"I'd say the whole year we knew we'd be good, right?" Kirkwood adds.
"I had a lot of confidence in the team and with my abilities as well to get the job done.
"Probably more confidence going into the season than I've ever had.
"But yeah, there's definitely some weekends where there's a curveball thrown at us and we didn't expect to be slow, those being Indy GP and in Portland.
"But then there's places where we didn't expect to be too fast and we're really fast and those were Road America – typically isn't isn't a track where Andretti thrives but what we did over the off-season and private testing there clearly worked and so did it for Laguna as well.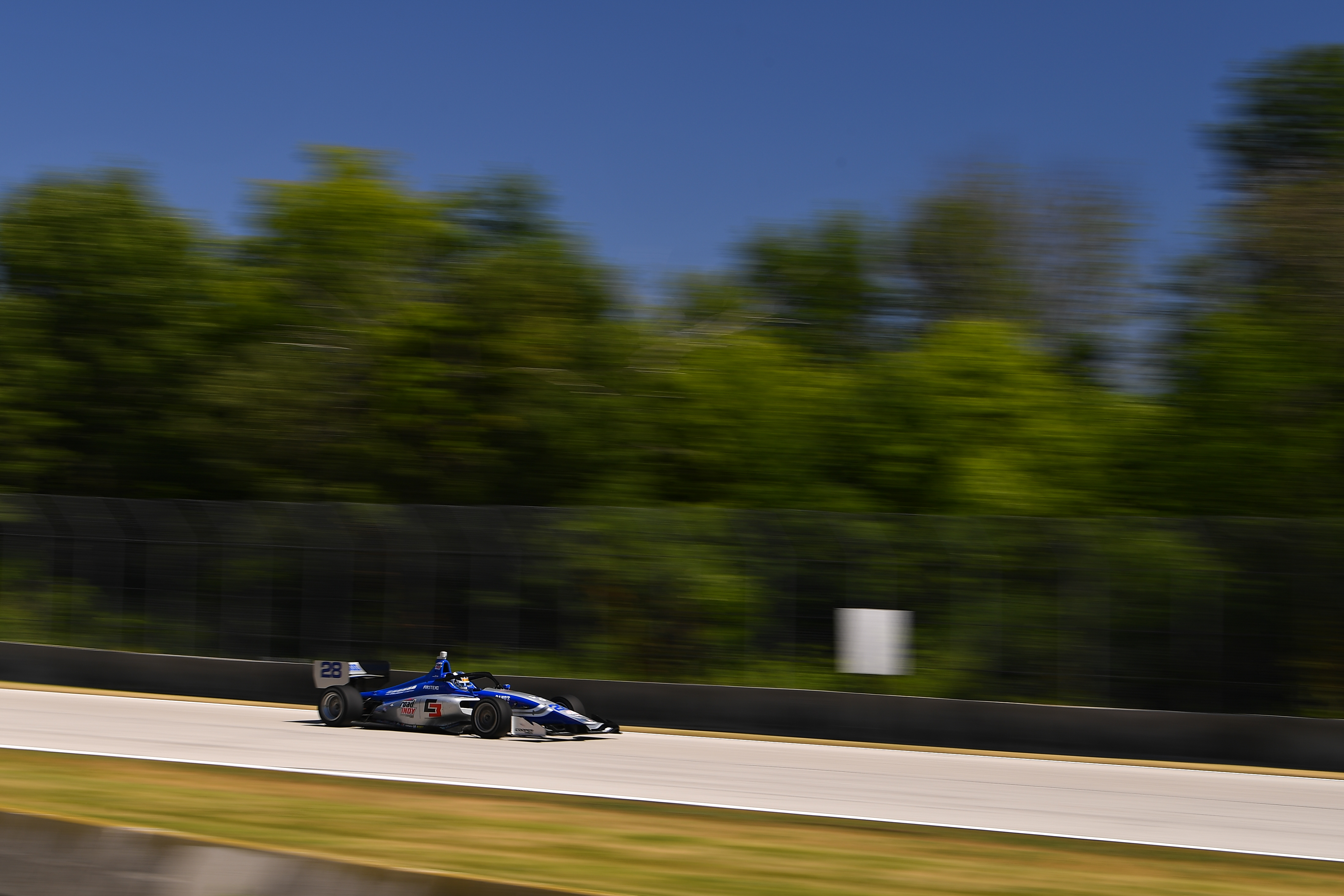 "Because if you look back at '19 it clearly wasn't that fast.
"At Laguna, we did some private testing at the beginning of the year, we were extremely happy with the car at the end of testing and we're like 'man, we should have a good spot' but so did HMD, they thought that they were going to be really solid so we both brought cars there and we definitely came out on top.
"So there's a lot of back and forth this year and luckily we are on the upside for most of it."
Kirkwood won the first race of the last round at Mid-Ohio and therefore only needed to finish last in the final race to seal the title. His run of eight-race wins at Mid-Ohio in a row over three years came to an end with fifth, but it didn't matter.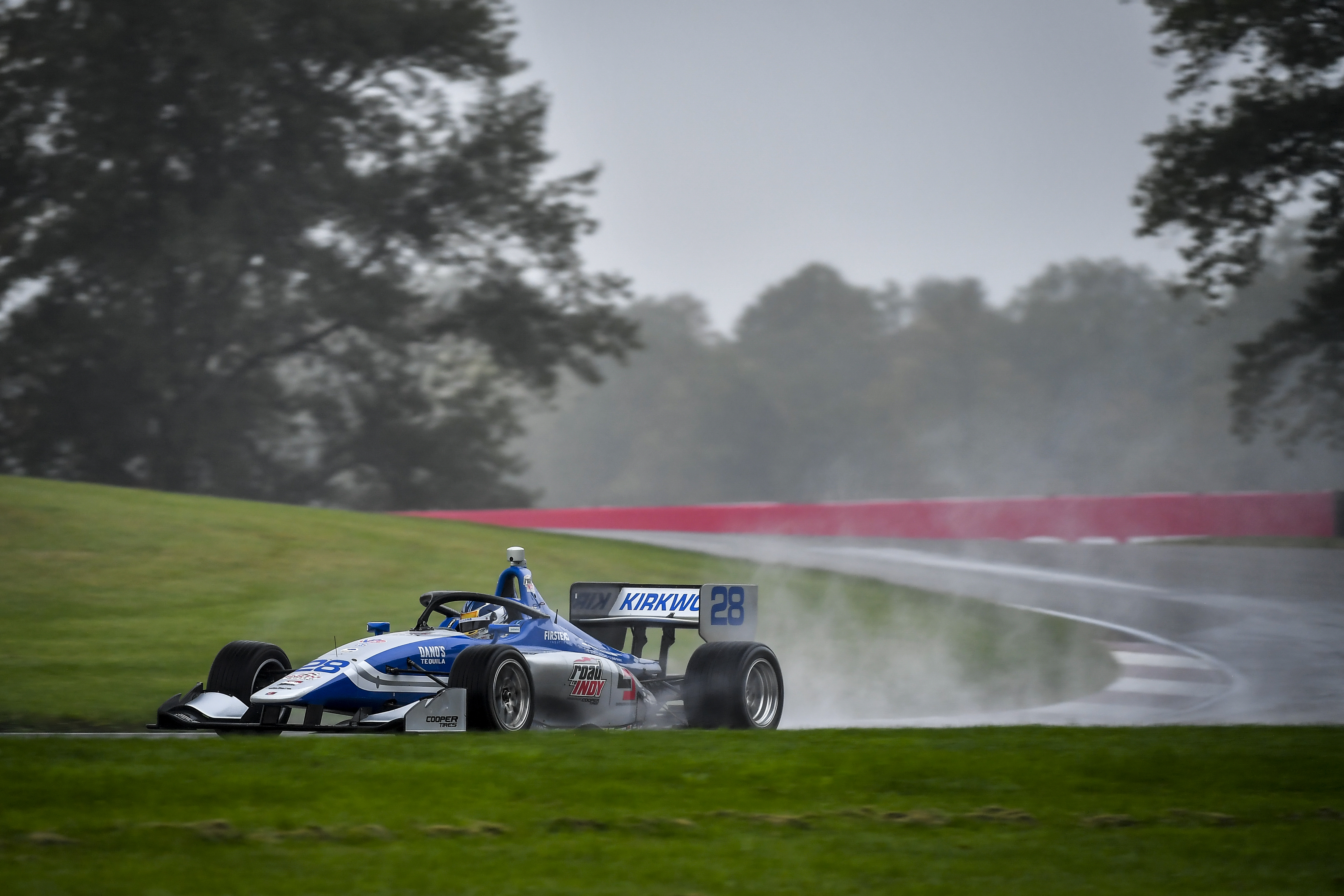 Asked what his best memory from his Road to Indy career is, Kirkwood said: "Well I think it would be pretty obvious to say the championship and the treacherous conditions at Mid Ohio, we were running close to 40 seconds off the pace in the wet and it wasn't even that wet.
"The track was just absolutely horrendous and it was just a sigh of relief when we finished. There was an incredible feeling and looking back at what we've done in my three years in the championships between all the teams, it's almost like a sad moment leaving all of that behind, right?
"Because it's been my life for the past three years and now it's a matter of, I guess maybe technically out of junior formula moving up, it's a sad moment.
Appreciation post as I reminisce over the past 10 seasons while dreamed of one day racing @indycar … Without everyone listed, I wouldn't be in the position I am currently. Thank-you. pic.twitter.com/nDN0RcDD28

— Kyle M. Kirkwood (@KKirkwoodRacing) October 4, 2021
"But at the same time it's a sweet moment because, [I've] been able to get it done, done everything I think to the best of our ability and it's all worked out perfectly."
He added that he's not yet been able to celebrate the success properly as he focuses on securing an IndyCar seat and what comes next.
"I don't know why but I'm always unsatisfied," he says.
"So I'm always striving for more and I mean, I thought when we talked last I was like, yeah, once we get to the championship, I'll be able to relax, everything will be fine.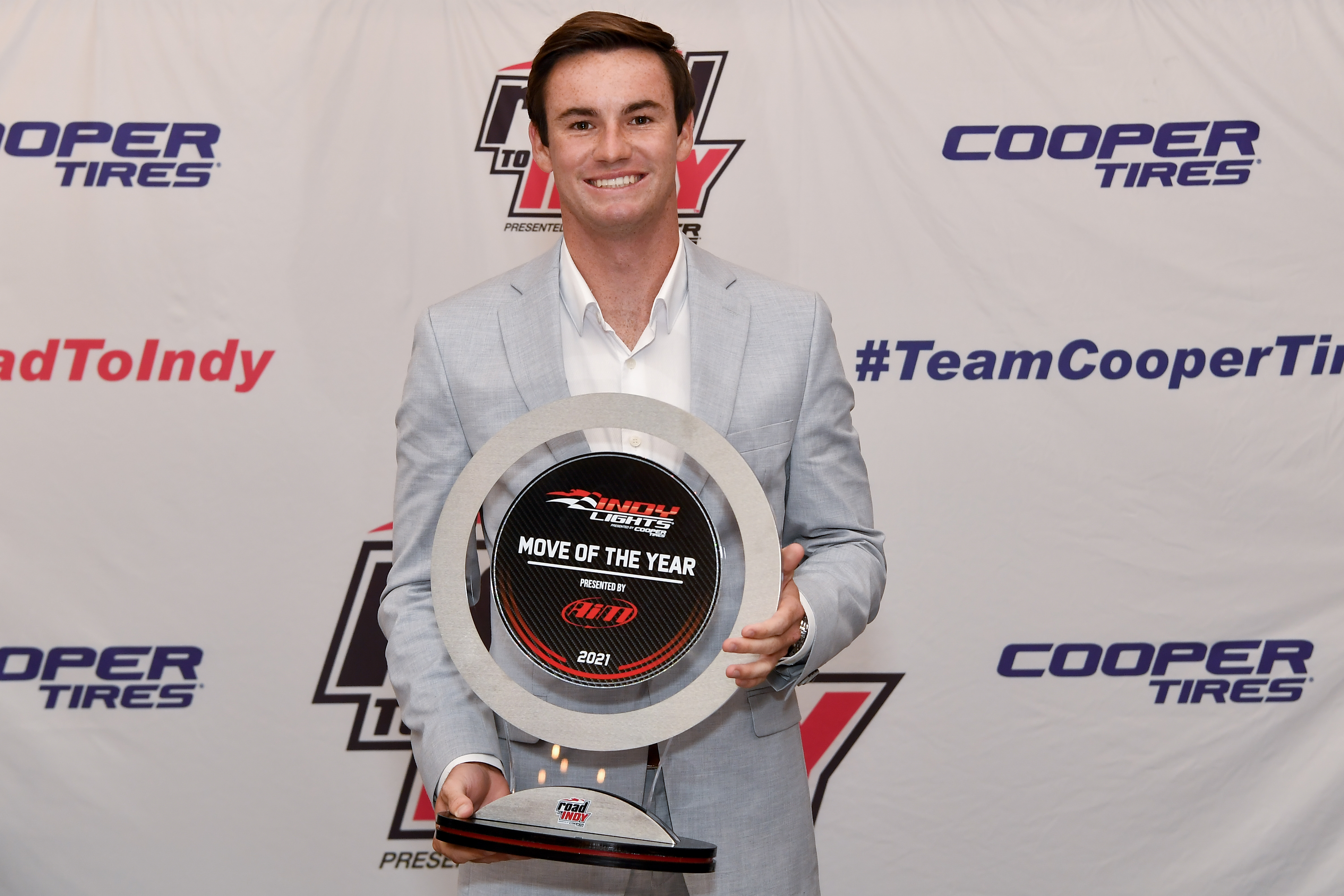 "And now I've got past the championship, we won the championship and I've already got the mindset, 'OK, what's happening for next year? What do I need to do to solidify myself with with IndyCar?'.
"I don't know why but I wish I could just sit back and relax and enjoy this moment. But something in my mind's just telling me I need to keep my head down."
It's that fierce determination that will help Kirkwood make a success of his IndyCar career.
It won't be easy, as his fellow Jupiter, Florida native and friend Oliver Askew wasn't able to turn the Indy Lights title into a full-time IndyCar career permanently. Pato O'Ward is the only Lights title winner since Josef Newgarden in 2011 to make an IndyCar career stick.
But just looking at Kirkwood's record, his attributes and the experience he's already gained in GTs, there's so much promise and it's hard to see him not being a huge success in the future.