Crashing out of your IndyCar debut doesn't sound so swell. But 23-year-old Spaniard Alex Palou proved he has a future in America with his series bow at Texas Motor Speedway despite it ending in an early collision.
A competitive weekend for Dale Coyne Racing's new signing began with a qualifying lap laced with "fear", on which Palou admitted he was "shitting myself", followed by "the hardest race I have ever done in my life".
But at least he was a rookie approaching things sensibly.
As a comparison, take Rinus VeeKay. The Ed Carpenter Racing driver – who had plenty of oval experience from his Indy Lights days – crashed in practice, forcing him to miss qualifying, and then in the race he got a bit too high up on the racetrack and lost control, taking a helpless and blameless Palou out of the race just 38 laps into the 200-lap affair.
But Palou's journey to IndyCar has been all about playing the long game, so he can put one frustrating moment like that behind him.
After arriving on the car racing scene in EuroFormula Open – where he finished third in 2014 – he stepped up to GP3, but with a shortage of budget he already knew that he needed something to do something unconventional to rise to the top of motorsport.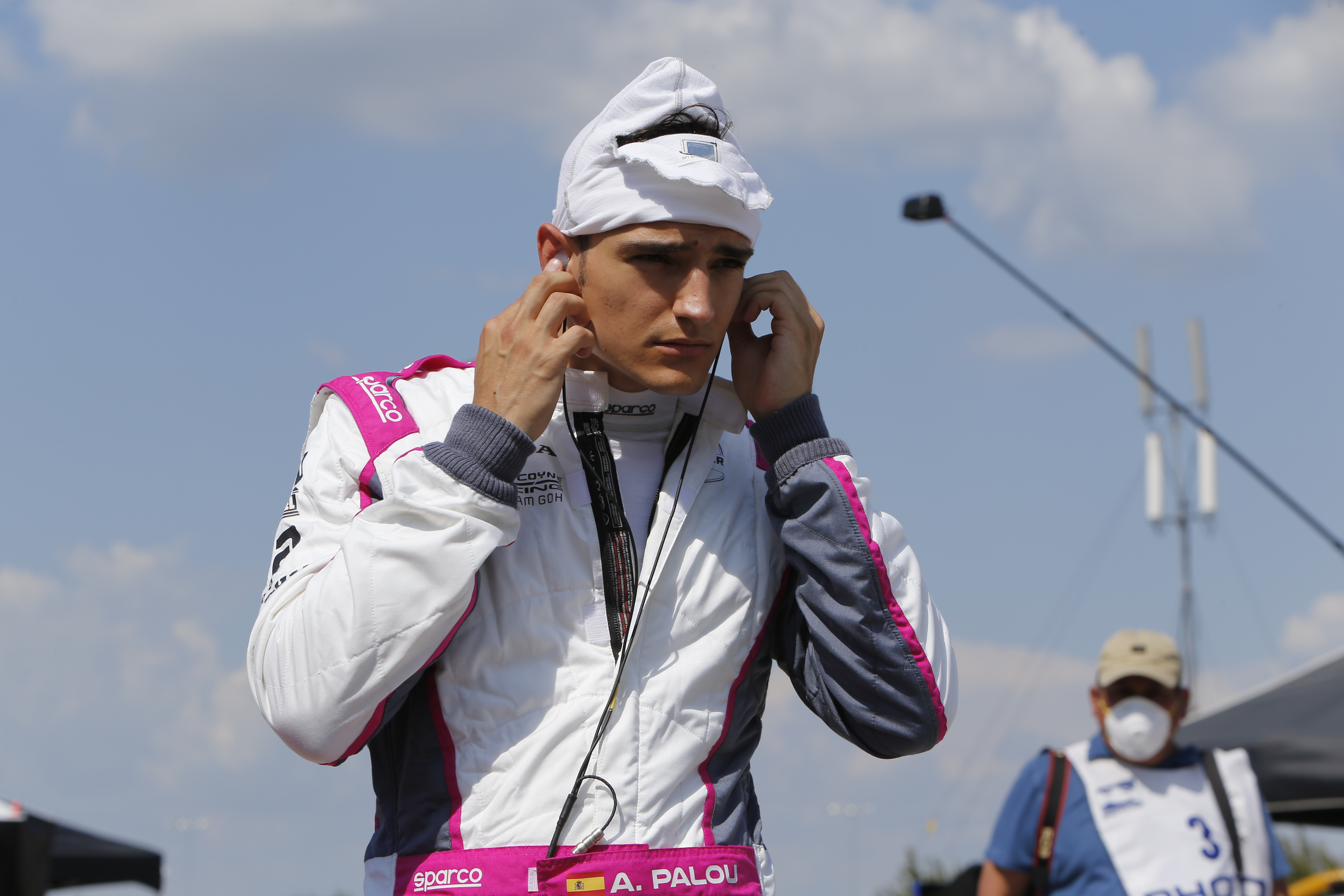 "Formula 1 obviously is a dream for everybody, for all racing drivers," Palou explains to The Race. "But it was a dream for me when I was a kid, not when I grew up.
"Or let's say when I started single-seaters. I already saw what I needed to go to Formula 1 and what you need is to win everything. To be able to do that you need a lot of money to be in the best team in GP3/F3 and GP2/F2, and you need to be in the best position doing the most testing. I couldn't do that.
"So then I looked at my options. What I really wanted was to be a professional racing driver, whether that was in formula cars, GT racing, I didn't care.
"There are days where you feel super, and there are days where you don't feel good, and I felt super that day" :: Alex Palou
"I had the dream to go to IndyCar because I thought that was the best championship I could go to. I was looking for that dream since then, for the past six or seven years. I made it."
Palou's opportunity in IndyCar came via the slightly unusual path of Japan.
After a couple of generally unsuccessful years in GP3 with Campos – although a race win was netted along the way – he made the often tricky move to the Japanese racing scene but did it successfully, taking third in its domestic F3 championship.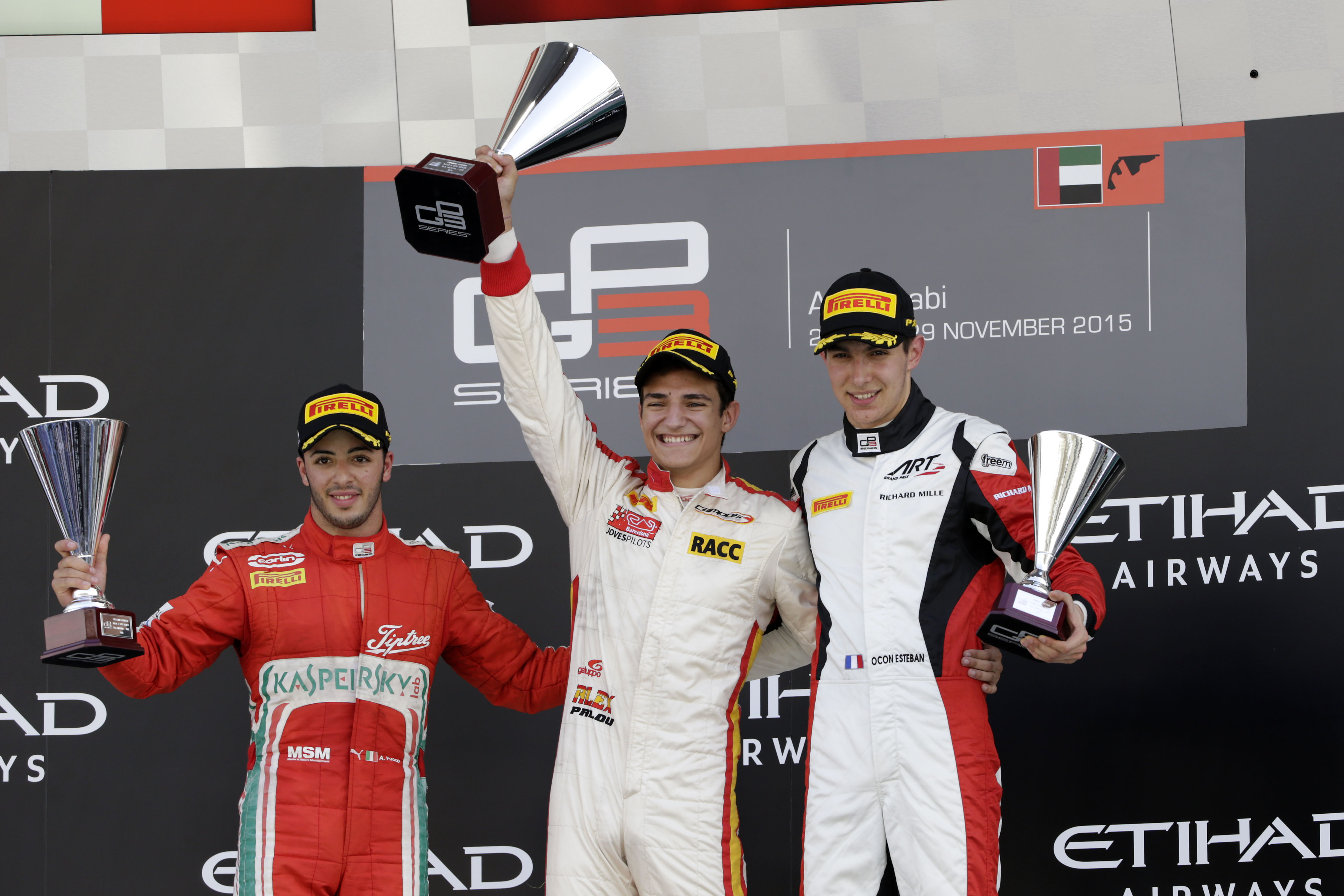 Though he temporarily went back to European racing for an F3 season in 2018, it was the return to Japan last year that really allowed him to show some form as he joined the fearsome Super Formula championship.
With a new car, the series' playing field was levelled pre-season, and Palou's Nakajima Racing squad was one of the teams to rise to the top.
Super Formula is often dominated by local experts, making it all the more impressive when a driver from outside Japan quickly finds success there. Stoffel Vandoorne, Pierre Gasly and last year's champion Nick Cassidy all did so, and by taking a win and three poles in his rookie season Palou forced many both back in Europe and in Japan to take notice.
However, there was still more to be done to persuade those Stateside that he was worth a gamble. That came at a test with Coyne at Mid-Ohio last year.
"That day was really important for me," Palou says. "I prepared for that day.
"I had the privilege to go during the weekend to learn what the other drivers were doing and I just went there without knowing the track, and I had a good day.
"There are days where you feel super, and there are days where you don't feel good, and I felt super that day.
"We had a good lap time, everything worked well and they were happy with me. Everything worked out, I was in the perfect moment, the perfect time, the perfect day, the perfect everything. It was an awesome day.
"Dale Coyne were happy with me and gave me the car for this year. I was like 'oh yeah, we made it!'. I was a lucky guy to be able to do that."
That 2020 Coyne drive is in partnership with Team Goh – a name that will be familiar to many fans even though this is its IndyCar debut. Founded by Kazumichi Goh it has, among other things, won the Le Mans 24 Hours – in 2004 with an Audi R8.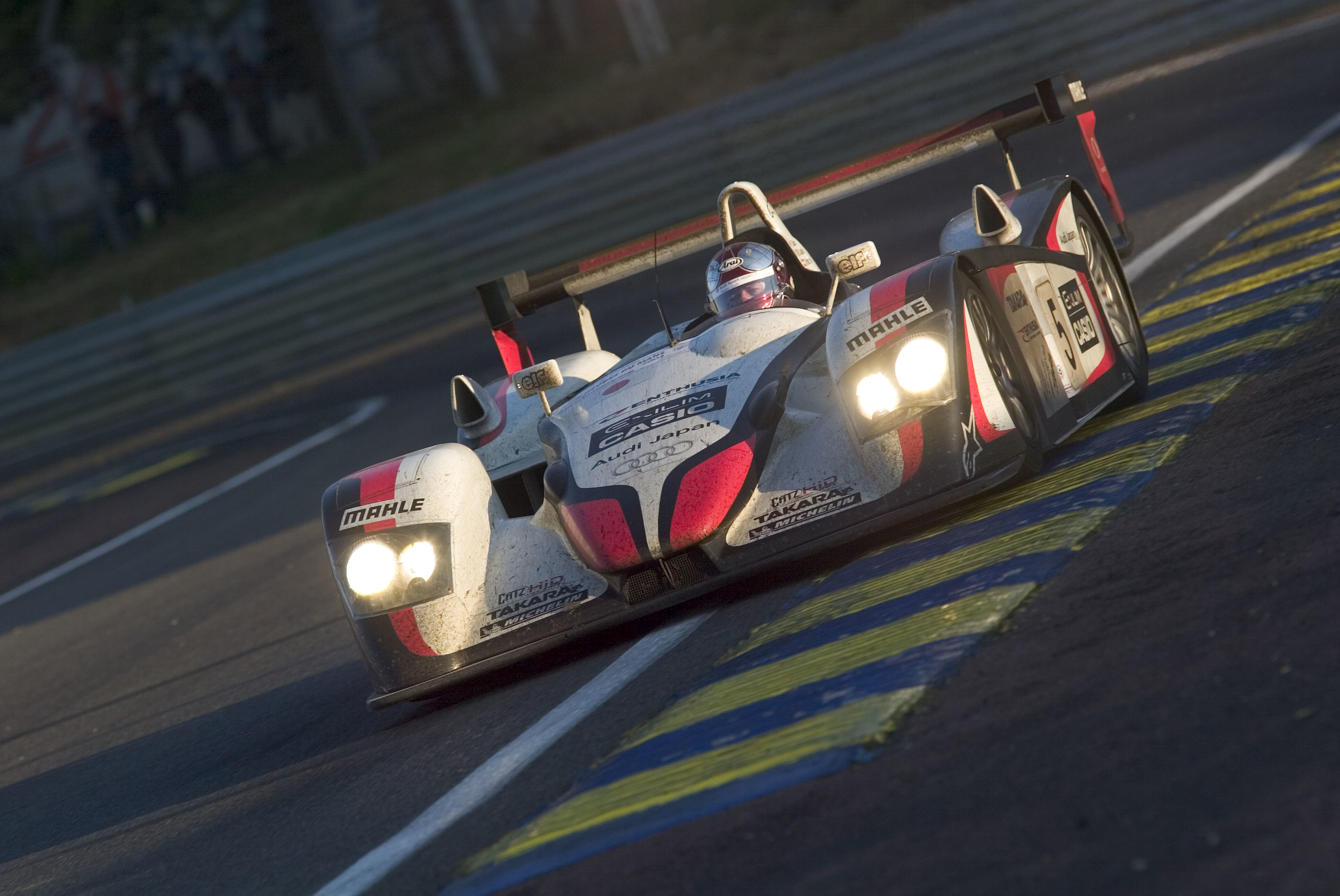 The Dale Coyne outfit showed promising form on ovals in particular last year with rookie Santino Ferrucci. But its ace engineer Michael Cannon has left for the Chip Ganassi Racing superteam. And though Coyne – once a long-time CART backmarker – is now accustomed to winning races on occasion, it is far from a regular frontrunner. Even Ferrucci's four-time Champ Car champion team-mate Sebastien Bourdais, who Palou has replaced for 2020, couldn't quite crack the championship top 10 last year.
Coyne will be hopeful that Palou can replicate some of Ferrucci's rookie exploits, and it has reason to trust Spanish drivers from Girona. Oriol Servia was one of the drivers who started moving it up the field with his impressive 2004 Champ Car season with DCR, and he began the following year strongly too before Newman/Haas scooped him up to replace the injured Bruno Junqueira two races in.
But back to 2020, Palou's recent challenges have been far more fundamental than just the team's race form.
His 2020 preparation has consisted of three days in the car and limited testing but before even thinking about the start of the season the coronavirus hit. The work done for St Petersburg went out of the window, and Palou headed back to Spain to compete in IndyCar's iRacing Challenge from his sim set-up in his Girona coffee shop.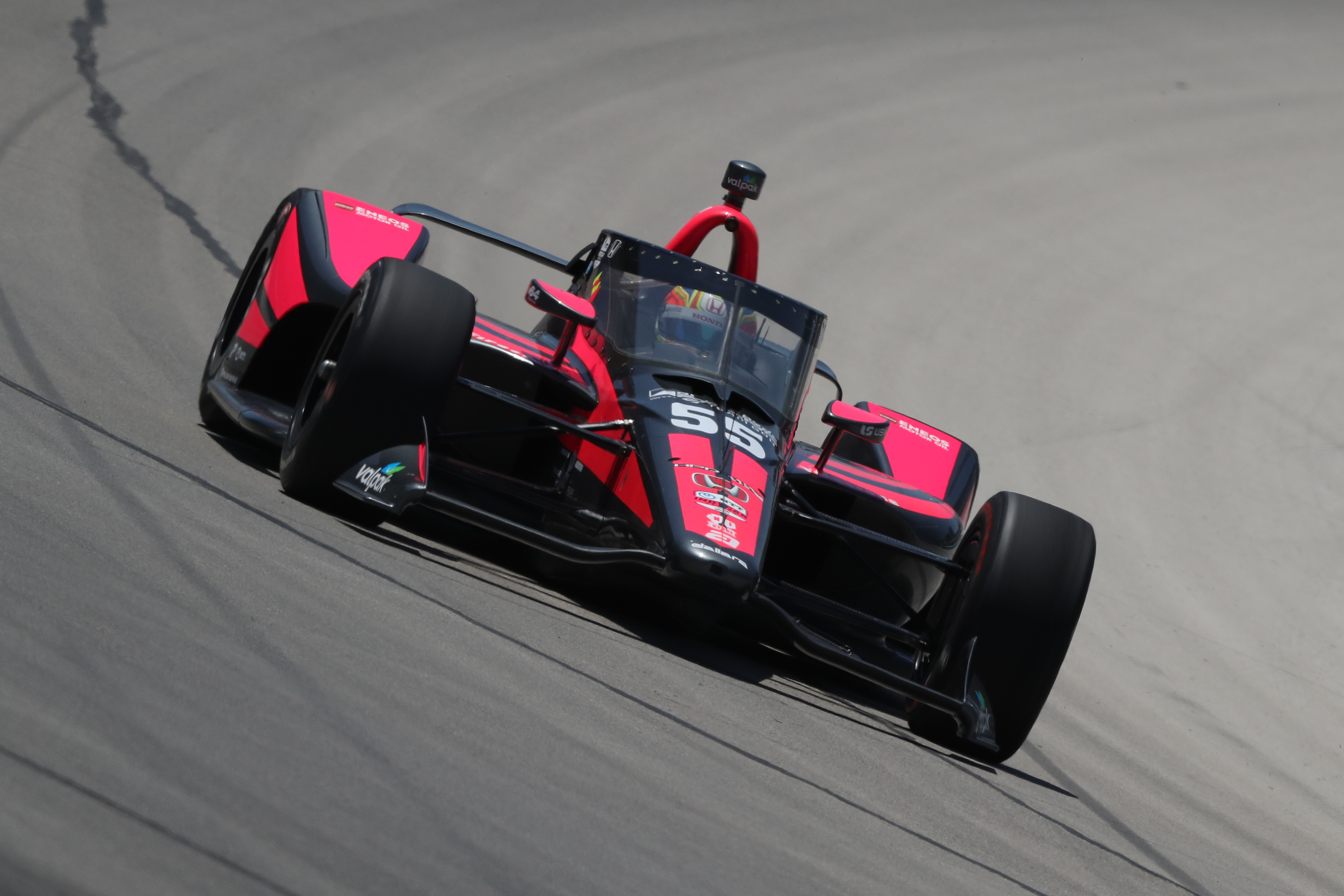 Fighting his way back into the States in time for Texas amid quarantine laws took the form of a three-way battle, Dale Coyne and IndyCar both working hard to get him back into the country.
With the coronavirus precautions meaning IndyCar had to squeeze the whole race weekend into a day, Palou wouldn't be able to analyse data properly between sessions, and practice, qualifying and the race would be mere hours apart.
Having never raced on an oval before – with just a few laps during his rookie test at Texas earlier in the year as practice – it's no surprise Palou was nervous. He hadn't been on a proper simulator due to his late arrival in the States, and everything was just thrown at him at once. In the circumstances, qualifying 16th was a very strong start.
"It was a difficult weekend, we only had one day of testing on an oval before, I had no sim time because I was not in the US," says Palou. "We had no experience.
"So going into qualifying we were not in a good position. I had no confidence, obviously I didn't want to crash the car in qualifying and then miss the race.
"I was happy after qualifying, I was impressed by the second lap because if my first lap was similar to my second lap, I would have been top six, top seven.
"That means the potential from the car was amazing. Obviously on my second lap it was not a perfect lap by any means, it was just a normal lap."
Palou may not have been able to celebrate the sort of race debut that fellow rookie Oliver Askew – who scored a top-10 finish for McLaren SP – could, and the month-long gap between Texas and the Indianapolis road course was a long time to think about an early crash, but his immediate form will give Coyne a lot of positivity.
"This was by far the hardest race I have ever done in my life," adds Palou. "Because it was on an oval – I had never done that – it was in IndyCar, my debut, I had no practice, I'd been out of the car for three months and I only had three days before this race with the car. One day at COTA, one day at Sebring and one at Texas.
"This was by far the hardest race, and knowing that I could have been top 10 easily – with one more day I could have been top 10 – that shows me that we can do it.
"We can do it this year, both on ovals and street and road courses as well. I'm just super excited for the next race, I think it's going to be a really good one. Road course, I'm excited now, I'm going to have enough time to work, we have three weeks off so I can prepare, go in the sim, talk with the engineers, and just go through everything to get as prepared as possible for the race."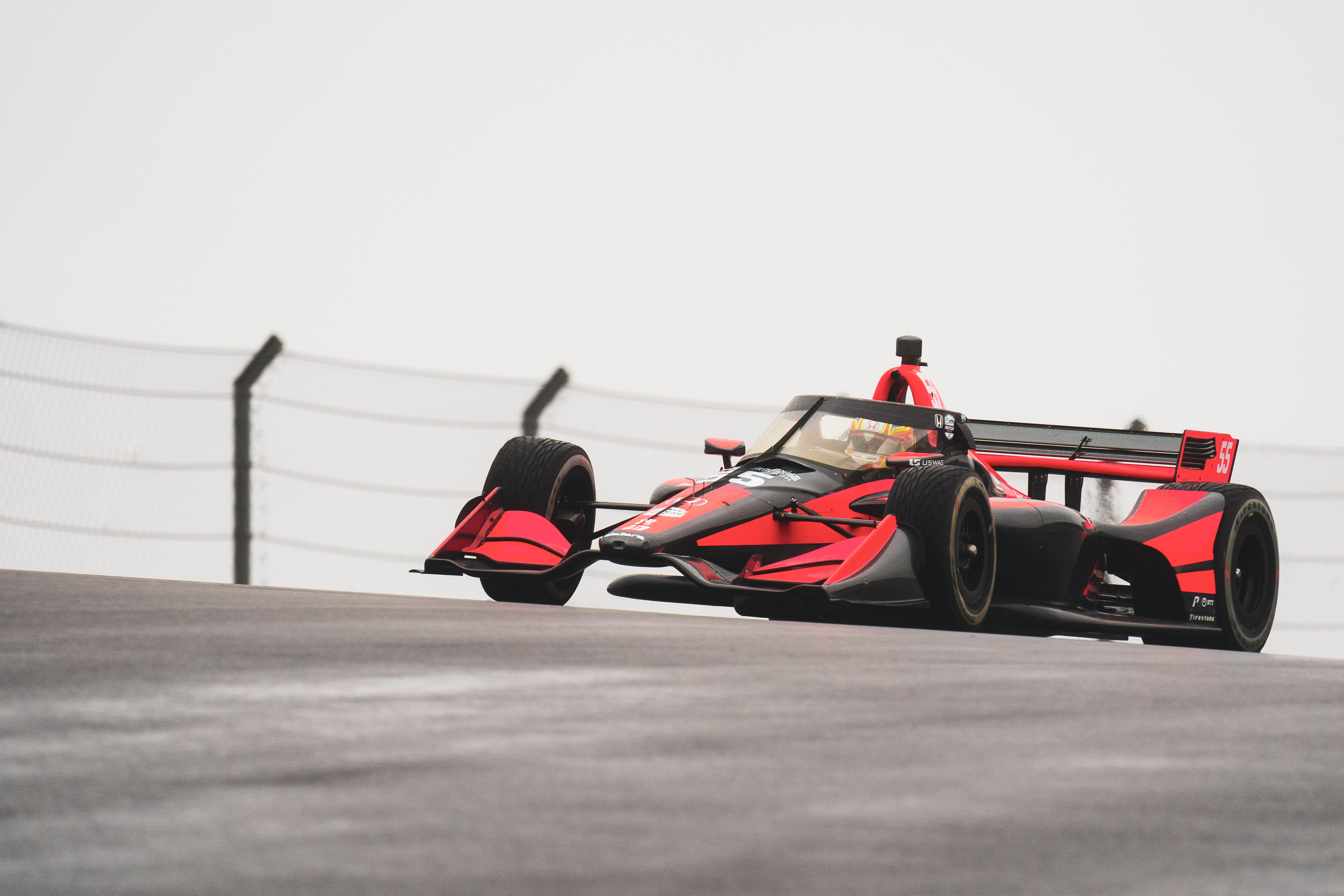 It's been an unusual journey from Girona, via Japan and now to Texas (which is where Palou has chosen to reside in America). A privateer team known for Le Mans, a driver known for his junior single-seater performances in Europe and Japan, and a team that has far better on ovals recently, but which has two drivers with only just over a year of IndyCar experience between them when experience is so key on an oval.
It's an odd set-up, but you have to start somewhere, and you can easily see the likeable Palou being accepted in the same way as a Kanaan or a Castroneves. Now he just has to prove he has the pace, and the signs at Texas were that Palou has a very long IndyCar future ahead of him indeed.