Alex Palou's route from Super Formula in 2019 via a Dale Coyne Racing seat last year to winning the 2021 IndyCar Series opener for champion team Ganassi is pretty unusual.
Yet it's far from the first time Ganassi has taken a punt on a less-than-obvious driver.
Yes, the team – which has taken drivers to 13 CART/IndyCar championships in the last 25 seasons – has sometimes snatched a proven superstar from a rival team.
But Chip Ganassi has generally been more willing to take a punt, whether that's looking towards Europe or grabbing a promising rookie from a smaller IndyCar team and quickly thrusting them into the big time.
Some of those moves have come with financial incentives. And some have been, frankly, abject failures. But Ganassi has also won a lot of titles by looking outside the box.
Here's our verdict on every unusual driver signing Ganassi has made during its powerhouse years.
List compiled by Matt Beer, Dominik Wilde and Jack Benyon
ALEX ZANARDI – THE ULTIMATE HIT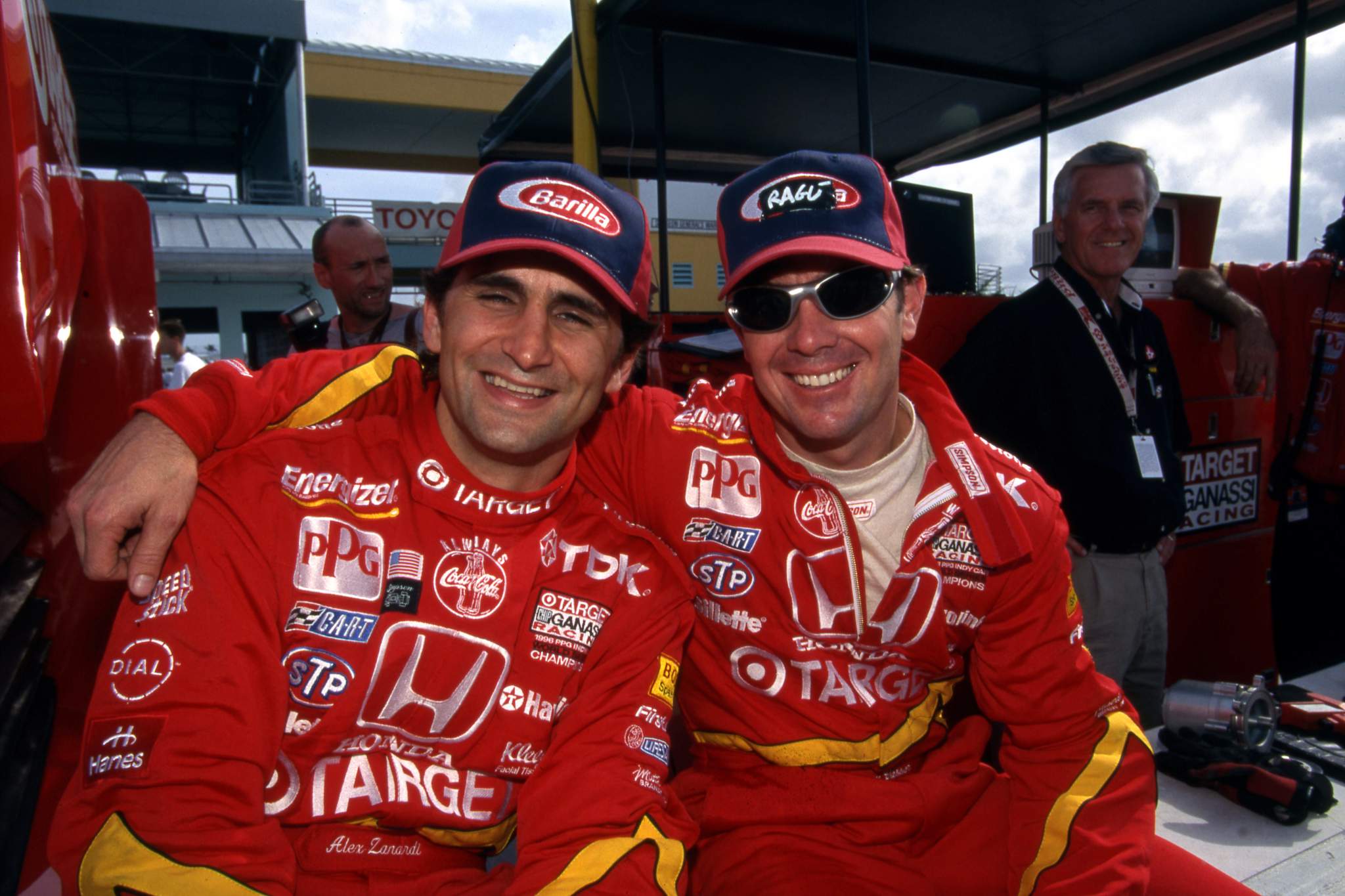 Zanardi was far from the first leftfield driver pick of Ganassi's time as a solo IndyCar team owner. He'd grabbed Eddie Cheever straight from Formula 1 for his first year under his own banner after parting with Pat Patrick in 1990, and also given chances to Robby Gordon as a rookie, Mauricio Gugelmin when relatively fresh from F1, and Bryan Herta with just an injury-interrupted part-season behind him. And it was Ganassi who gave Michael Andretti a temporary US home after his unhappy F1 experiment with McLaren.
But those were before Ganassi became a true force. Agreeing to chassis partner Reynard's recommendation of Zanardi – despite his inconclusive F1 career and the fact his 1995 activities had been just a handful of GT races – to replace Herta as Jimmy Vasser's 1996 team-mate was an unexpected piece of genius.
The alchemy that the combination of Zanardi, a Reynard-Honda, Firestone tyres and Vasser as wingman created could not have been foreseen. It launched Ganassi from relative obscurity to domination, and provided some incredible racing moments along the way.
JUAN PABLO MONTOYA – MORE MAGIC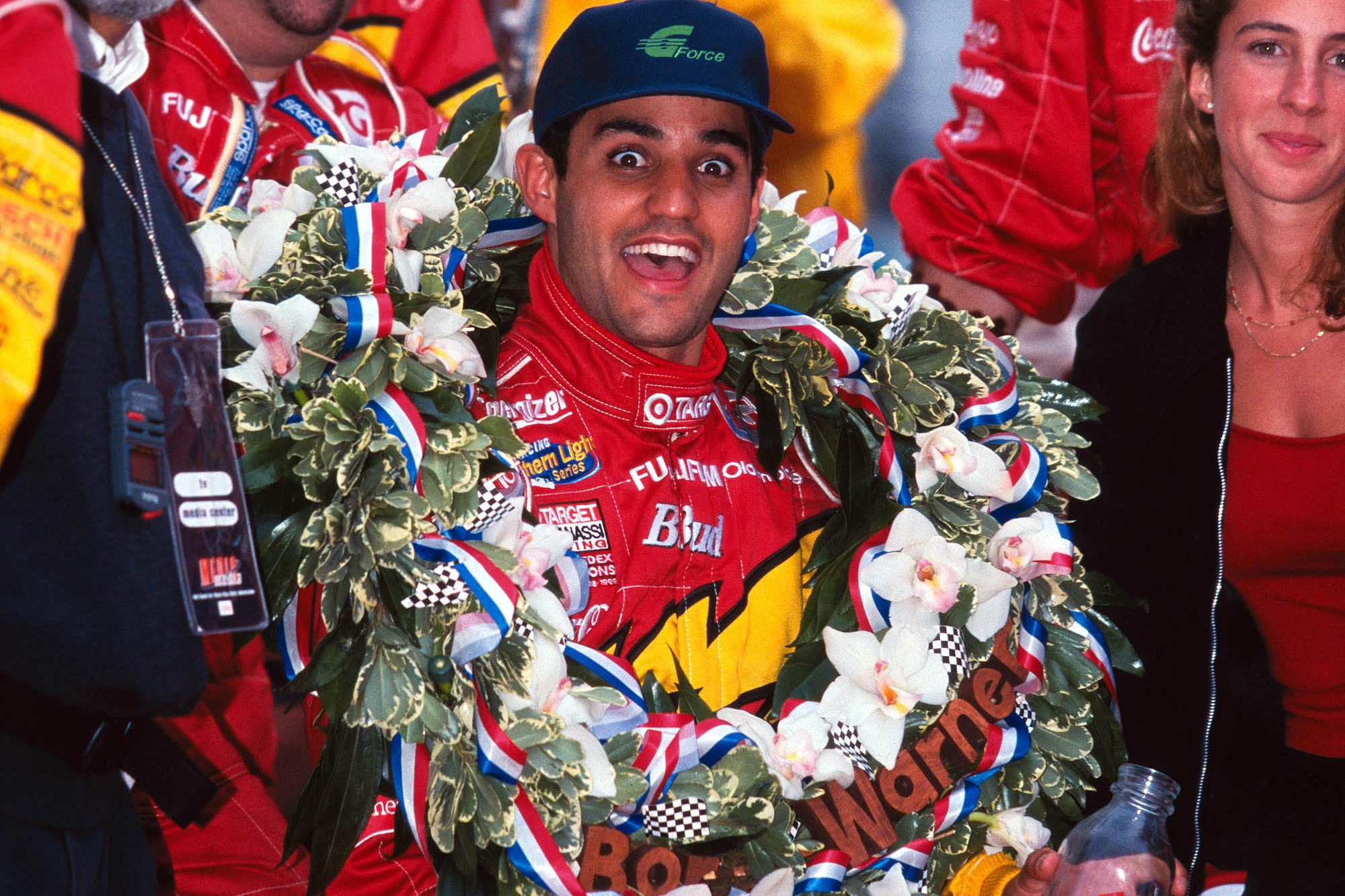 In some ways Montoya arrived in CART rated higher than predecessor Zanardi had been on his debut. Explosive Formula 3000 form culminating in the 1998 title plus strong recommendations from the Williams F1 team via his test driver stint meant there was no doubt Montoya was good.
The shock was that he was so good he shrugged off his lack of top-level experience to win the CART title at the very first attempt.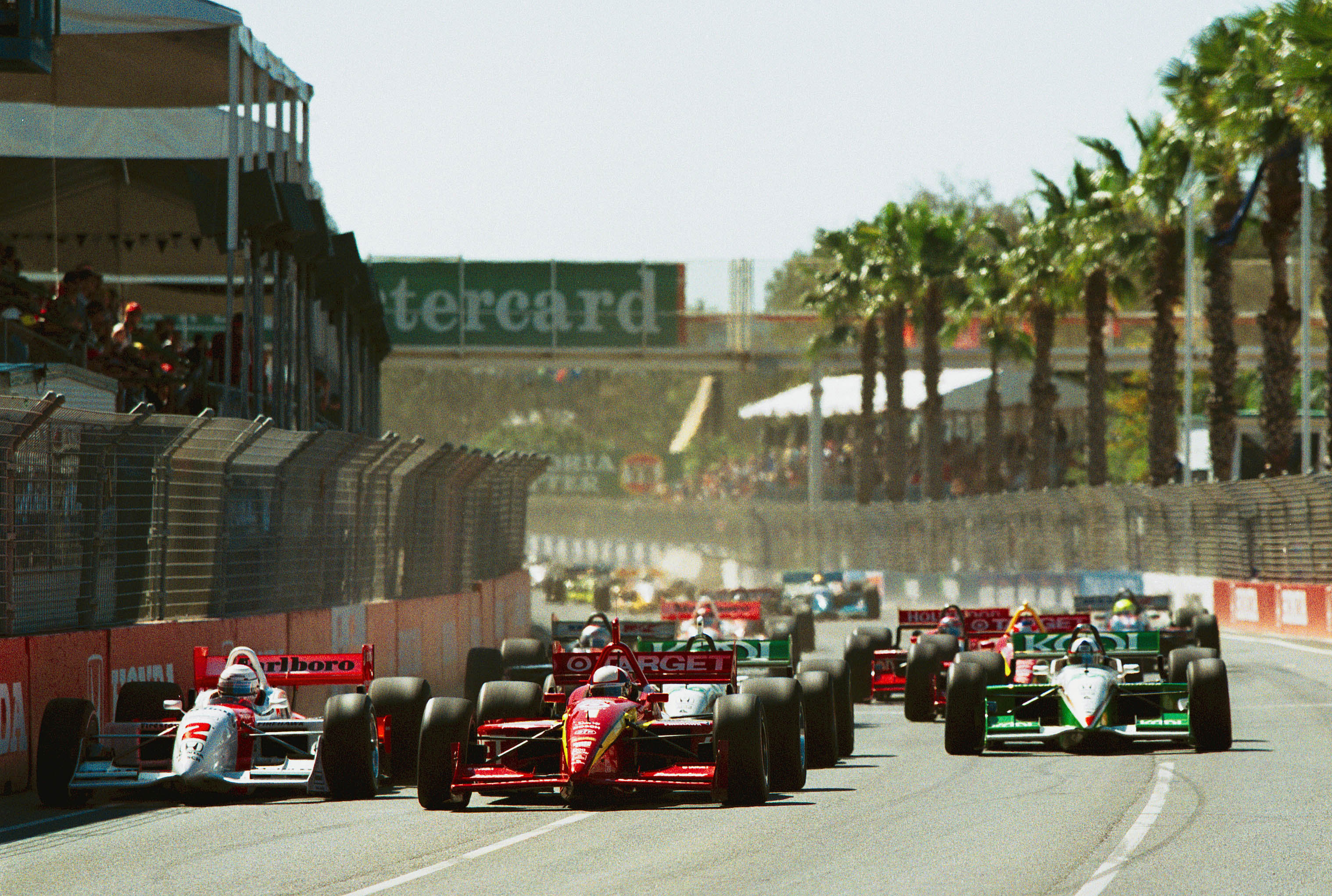 At the time, Montoya was quite negative about his unsuccessful title defence in 2000. And yes, the move to a Lola-Toyota package did mean a lot of initial frustration for Ganassi and the end of the run of championships.
But three CART race wins and dismissing the best the Indy Racing League could offer to conquer the Indianapolis 500 at the first go was pretty good for an 'unsuccessful' year.
BRUNO JUNQUEIRA AND NICOLAS MINASSIAN – LIGHTNING DOESN'T STRIKE TWICE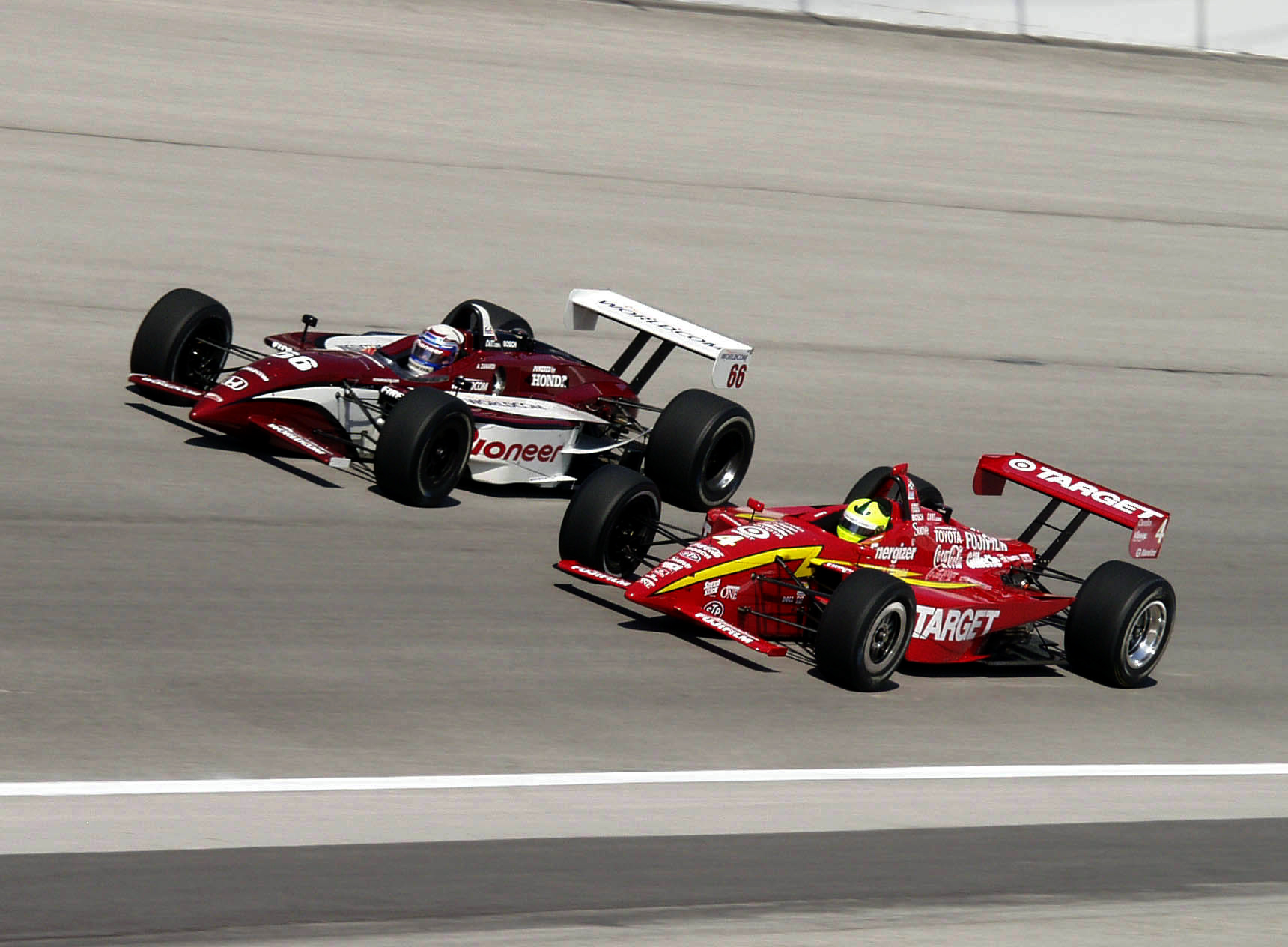 Emboldened by the extremely successful signing of 1998 F3000 champion Montoya, Ganassi went all-rookie by hiring not just 2000 F3000 champion Junqueira (above right) but also his title rival Minassian for 2001 when Montoya headed for F1 and Ganassi parted with Vasser.
It was a bold move. Far too bold. Amid a new ban on in-season testing and the departure of managing director Tom Anderson to set up Adrian Fernandez's new team, having a pair of US single-seater novices as a driver line-up left Ganassi floundering.
Minassian – who was far better than this situation made him look – only lasted until mid-June before being sacked, having racked up too many crashes. Memo Gidley, the era's supersub of choice, was called up instead and did a pretty impressive job, nearly winning at Cleveland in his second Ganassi start.
Junqueira managed to steady the ship a little, winning at Road America and becoming a consistent frontrunner for 2002. But Indy 500 pole and second to dominant Newman/Haas driver Cristiano da Matta in the championship weren't enough to earn Junqueira Ganassi's long-term faith.
SCOTT DIXON – THE MASTERSTROKE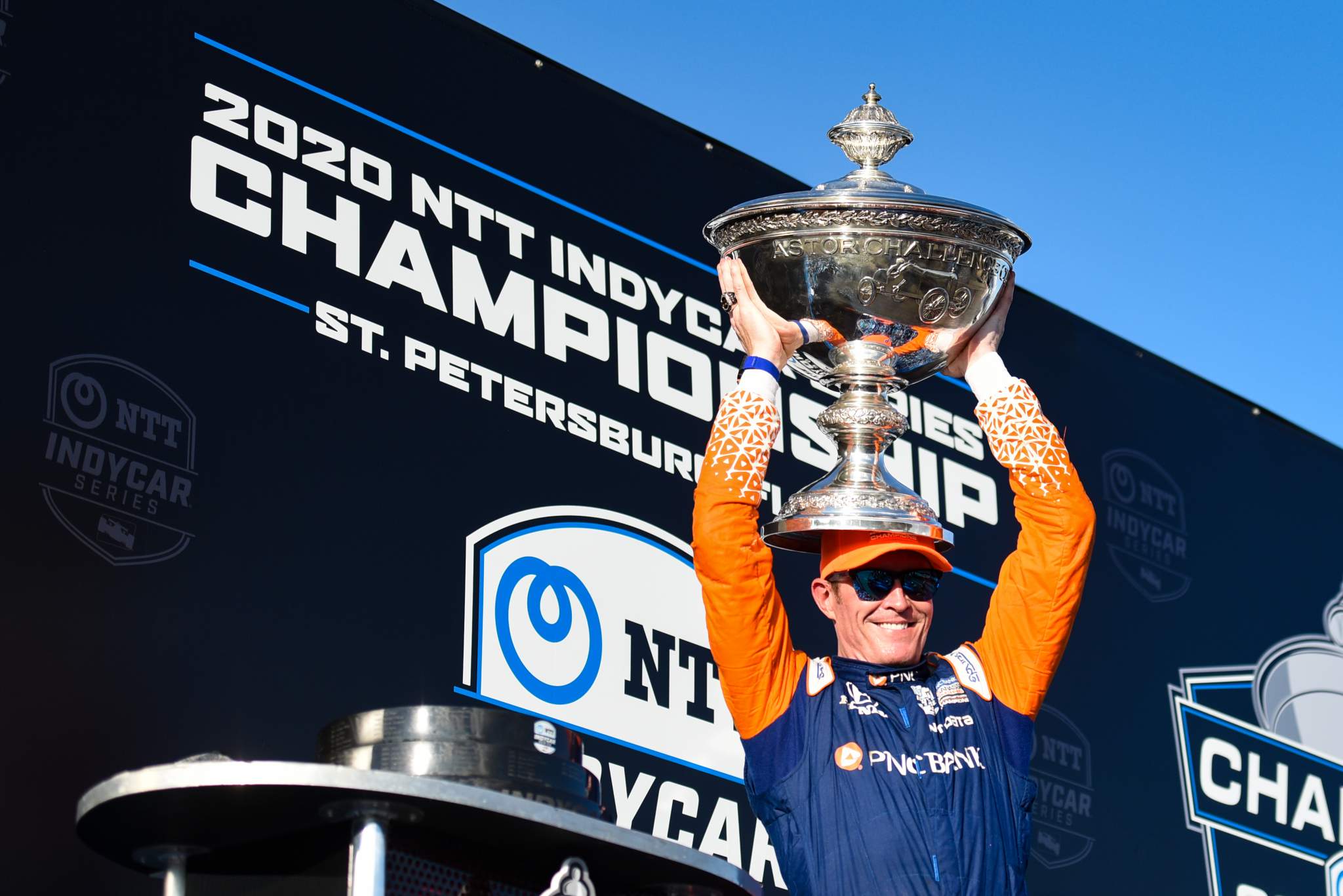 Given Dixon had won the 2000 Indy Lights title then taken a record-breaking (if strategy aided) CART victory as a 20-year-old in just his third series start at Nazareth in 2001 for a PacWest team that had achieved very little in the previous three seasons, you couldn't call him a totally wild signing by Ganassi.
But the fact it was Ganassi that stepped in to add a third car for Dixon early in 2002 when PWR (as PacWest had become) began to collapse showed excellent foresight.
Two decades and six championships later, the other big teams must still be ruing the fact that it was Ganassi that pounced when Dixon became available.
TOMAS SCHECKTER – A ROUGH DIAMOND TOO FAR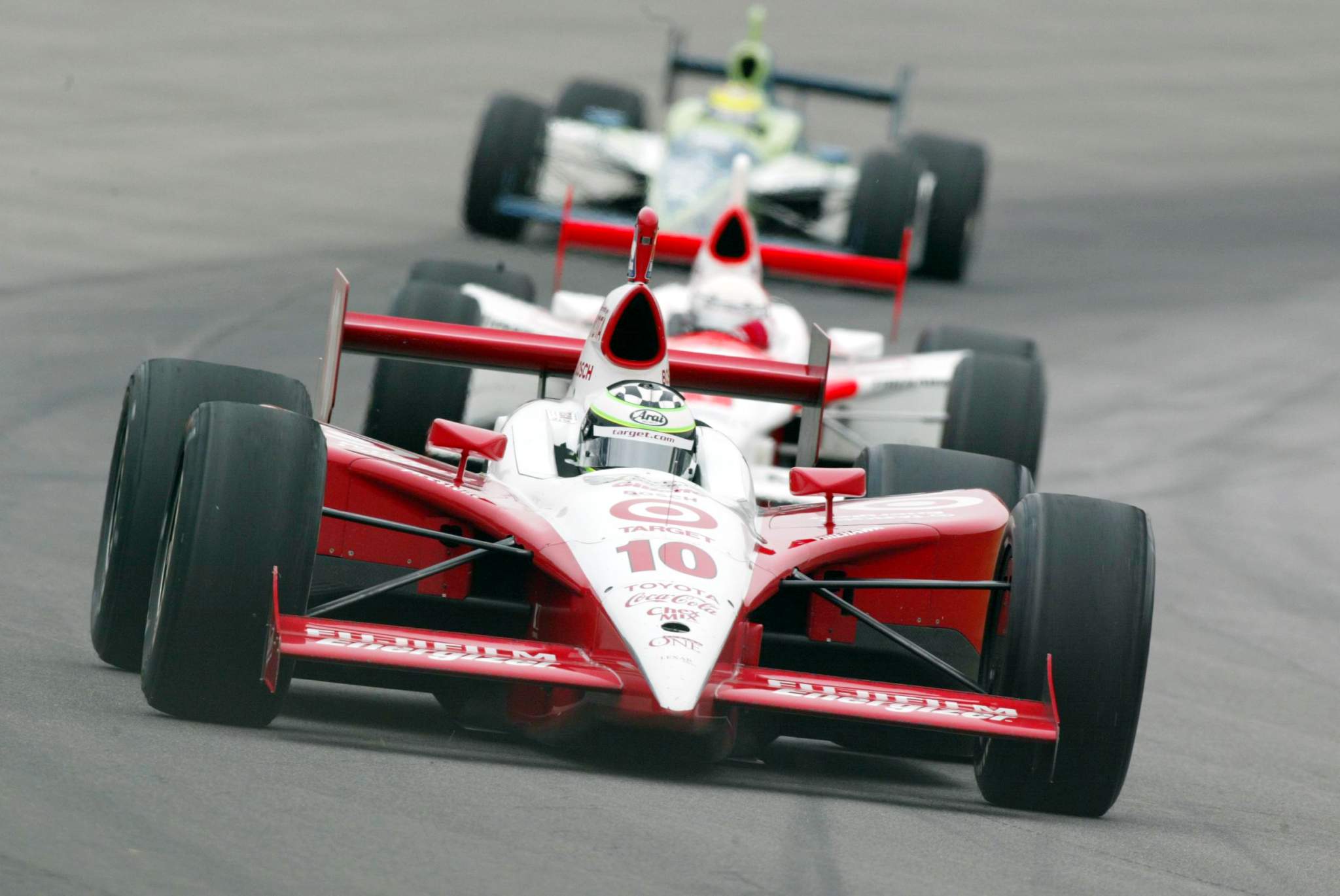 Scheckter showed absolutely epic speed when he arrived in IRL IndyCar with Team Cheever in 2002. He also crashed a lot.
Ganassi focused on the upsides and grabbed him as Dixon's team-mate for its full move to the IRL for 2003.
By the end of that season, Dixon was champion and Scheckter hadn't won a race but had notched up five accident-related retirements. Not all his fault, admittedly, but enough to prove to Ganassi that Dixon was the driver its future would be based on, leaving Scheckter looking for new employment.
TONY RENNA – A TRAGIC MIGHT HAVE BEEN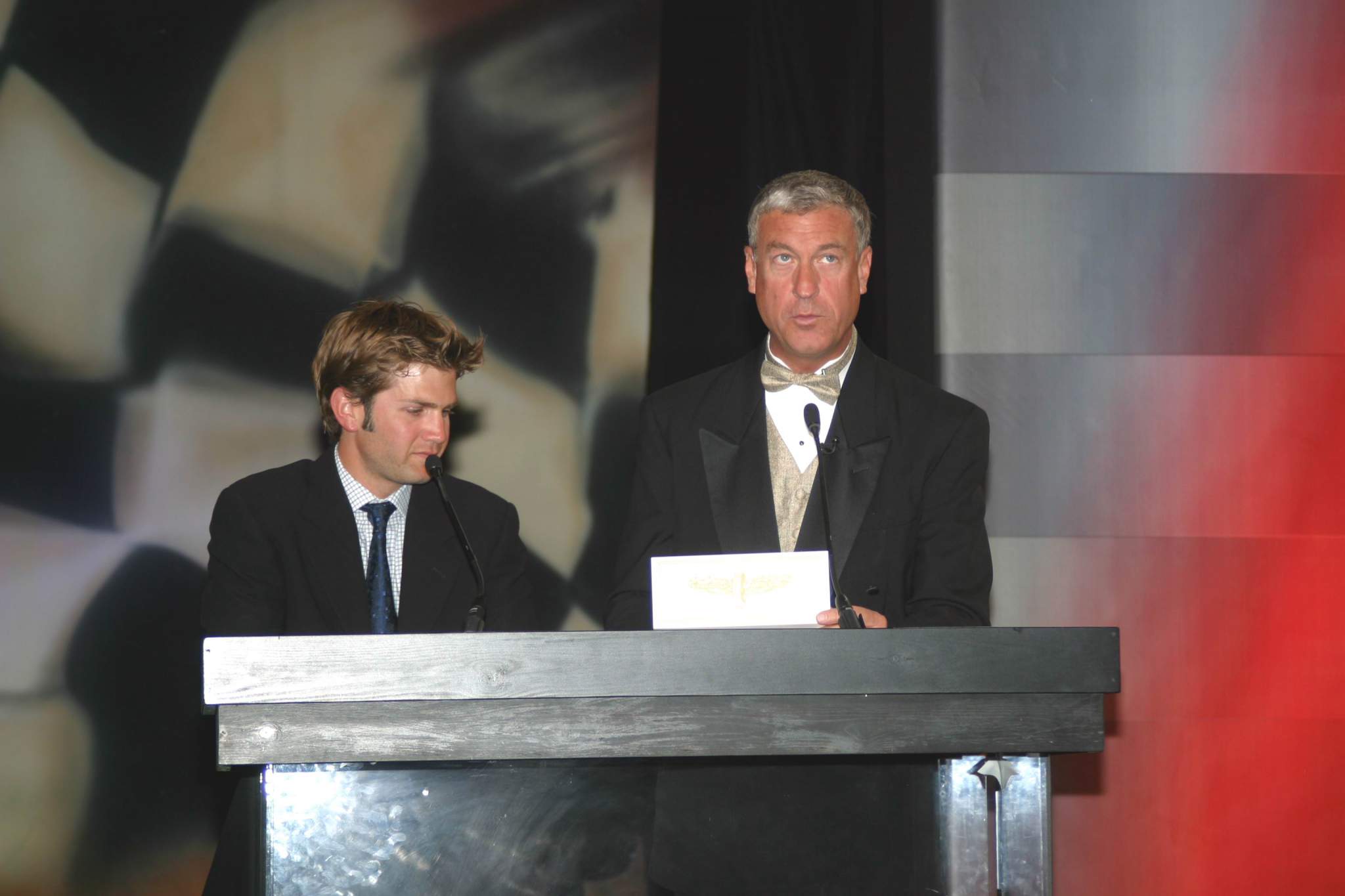 One of the saddest stories of modern-day IndyCar. With just a part-season at the top level for Kelley Racing under his belt, young American Renna (above left) was definitely a wildcard Ganassi pick when he was signed to replace Scheckter.
Tragically, he never even raced for Ganassi. On just the fourth lap of his first test for the team at Indianapolis, 26-year-old Renna was killed in a horrific and still unexplained crash.
DARREN MANNING – BAD TIMING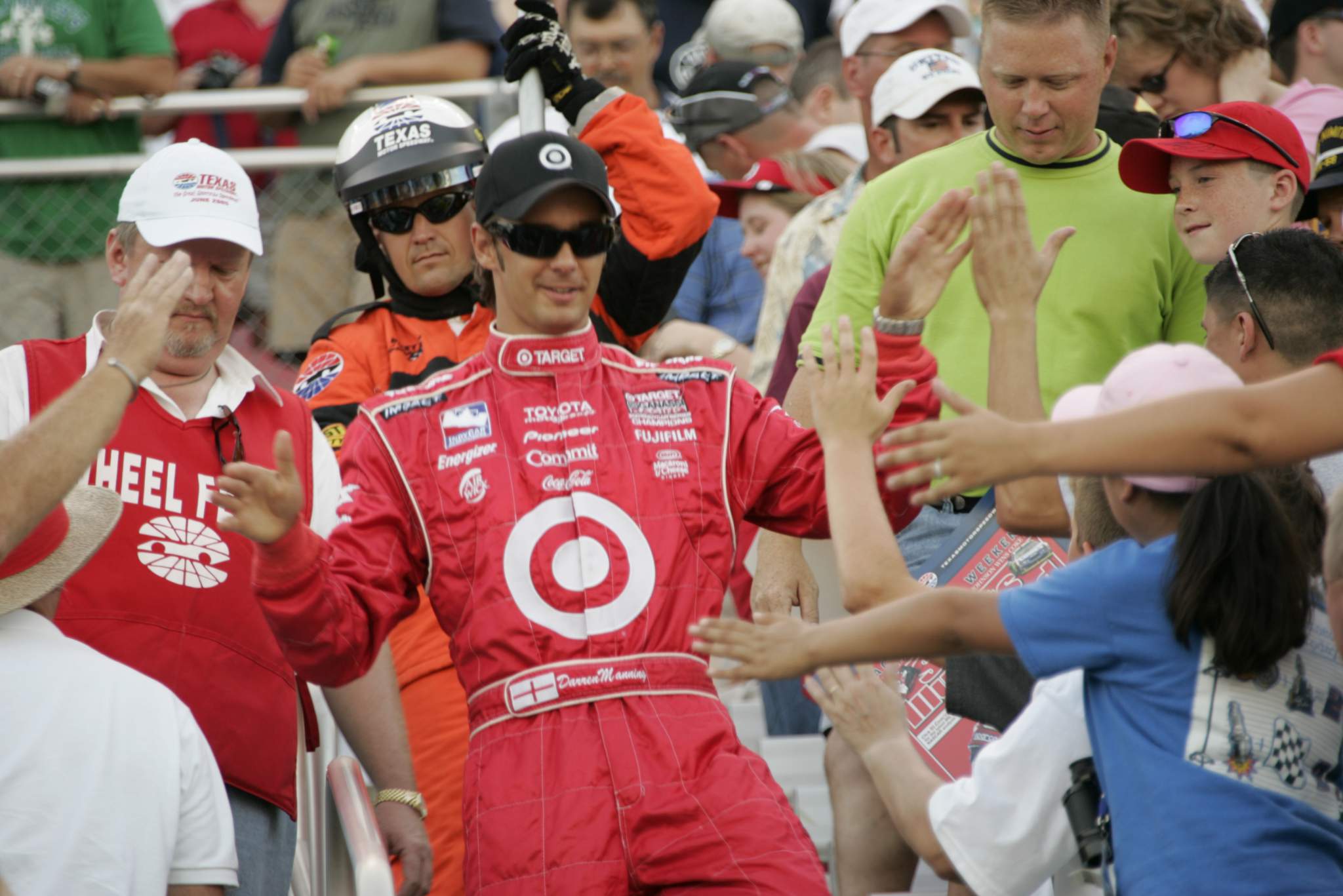 Though short on oval experience, Manning was a logical choice for what should've been Renna's seat in 2004 given he had starred as a Champ Car rookie for Walker Racing the previous year despite being in the less competitive Reynard chassis.
But his arrival at Ganassi coincided with the team's downturn years, as its G-Force/Panoz-Toyota package struggled to match Honda's increasingly dominant top gun Andretti-Green Racing. Even Dixon couldn't achieve a lot in this era.
Dixon kept his drive, though – unlike Manning, who was dropped mid-season in 2005 despite being Ganassi's highest-placed driver in the points at the time. The fact his seat was later filled by long-time IRL journeyman Jaques Lazier for the remaining ovals symbolised how un-Ganassi these years were.
RYAN BRISCOE – TOO MUCH TOO SOON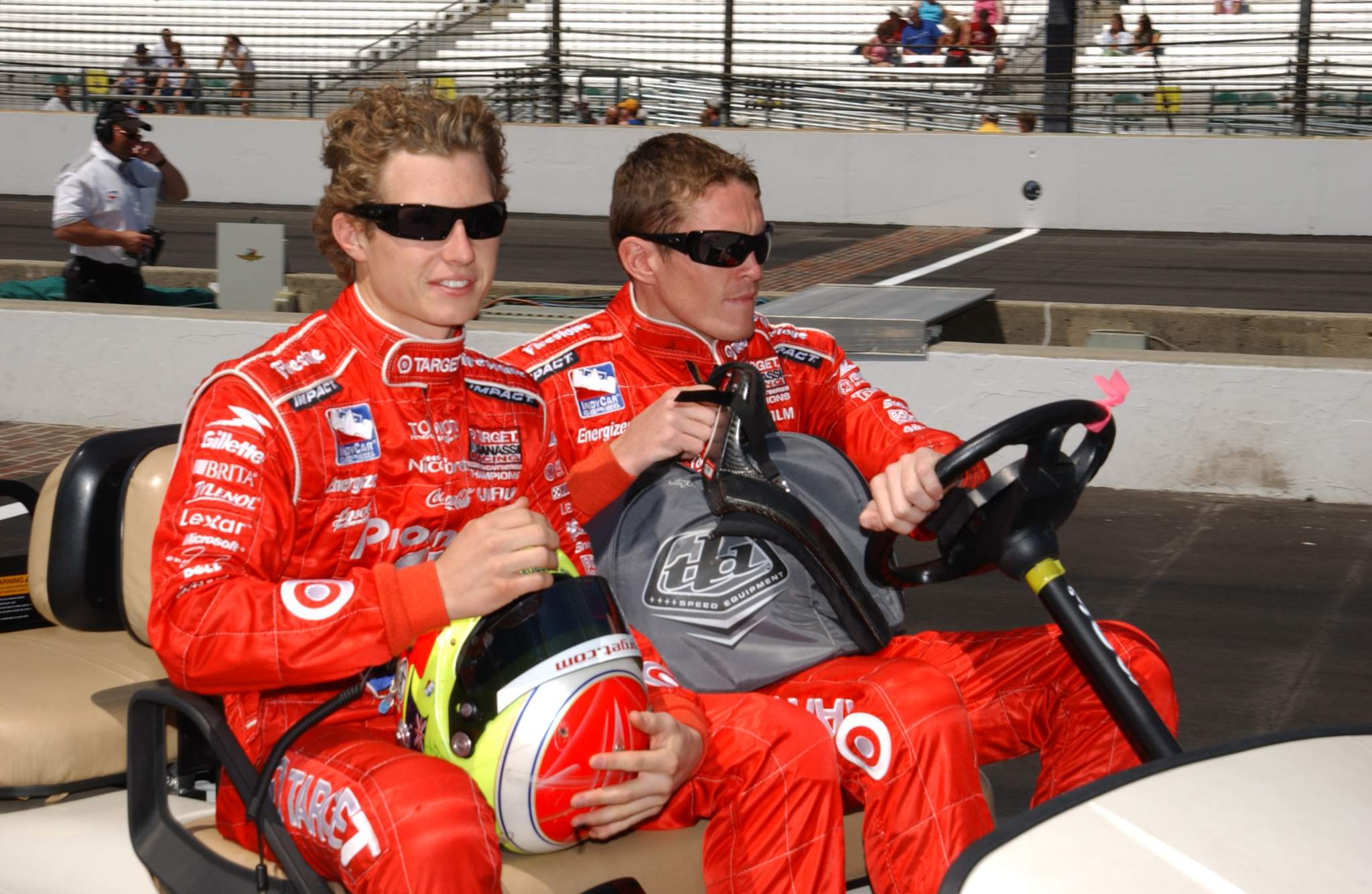 If 2005 was tough for Dixon and Manning, it was a huge challenge for Briscoe – who'd spent the previous year as Toyota's F1 test driver after winning the 2003 Formula 3 Euro Series title and was a complete beginner in US single-seater racing at a time when the calendar was primarily ovals.
An unsuccessful season ended early with Briscoe injured in a huge crash at Chicagoland. He was replaced by Dan Wheldon for 2006 as Ganassi slimmed down and got itself back on course.
There was a happier postscript, though. While Briscoe's return to Ganassi's IndyCar team in 2014 didn't deliver much of note, it did pave the way for him to be part of the team's GT project with Ford across 2016-19.
DARIO FRANCHITTI – NOT REALLY A WILDCARD, BUT…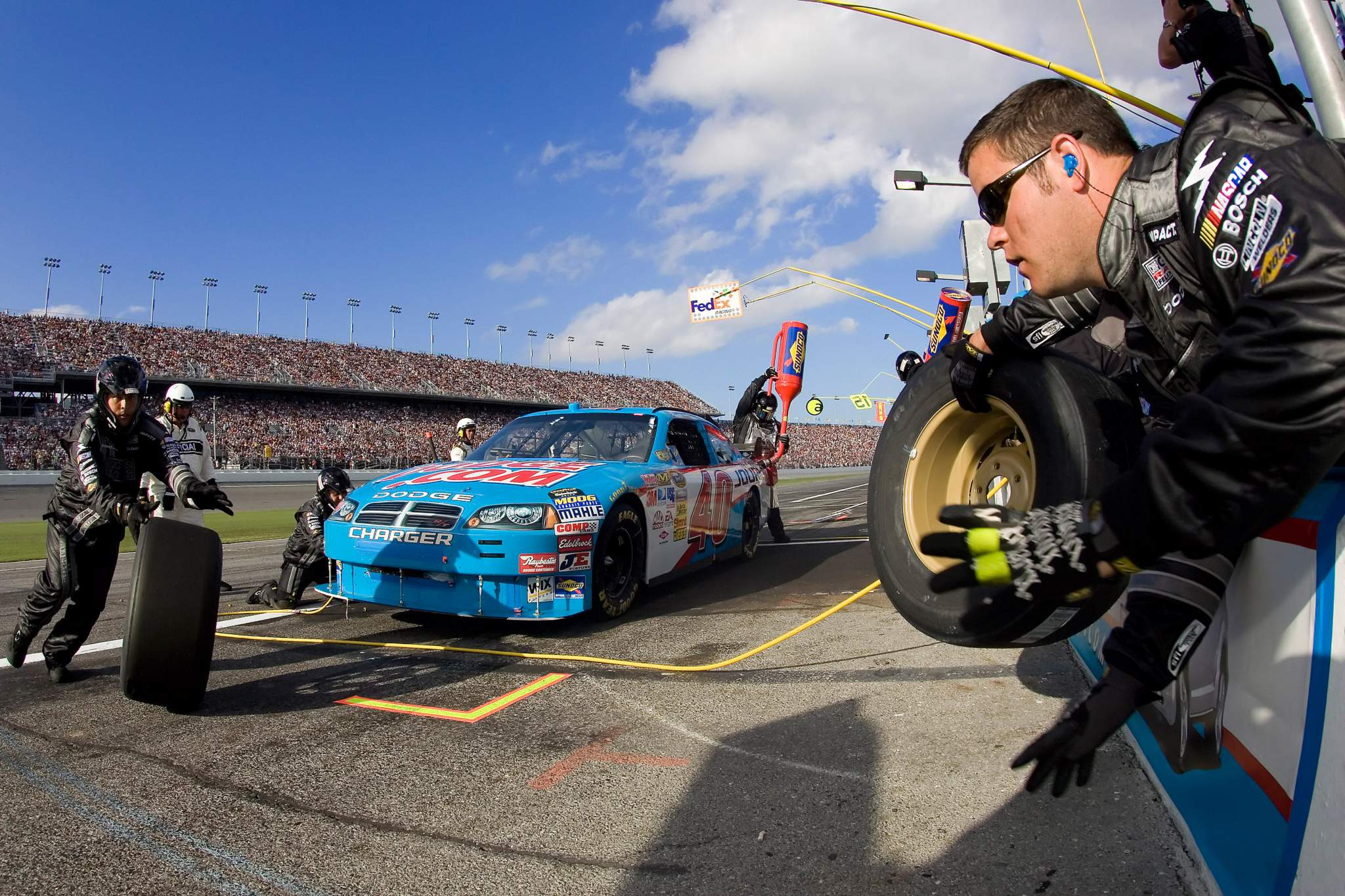 Of course it's a stretch to suggest that Ganassi signing 2007 Indy 500 winner and IndyCar champion Franchitti was a leftfield move.
But signing him not for IndyCar, but for NASCAR was quite the curveball, especially given Franchitti had only just finally won an IndyCar title, was seen then as mainly a road course ace and had had such a long relationship with the Andretti team in its various incarnations.
And then came the double curveball that while Franchitti's NASCAR sojourn was a brief, painful and best forgotten disaster, Ganassi swiftly moved him into its IndyCar team for 2009 in place of Wheldon, and he responded by winning the next three titles and two more Indy 500s.
An obvious signing, signed in a very unusual way, who then proved massively successful. A very Ganassi move.
CHARLIE KIMBALL – IMPRESSIVE LONGEVITY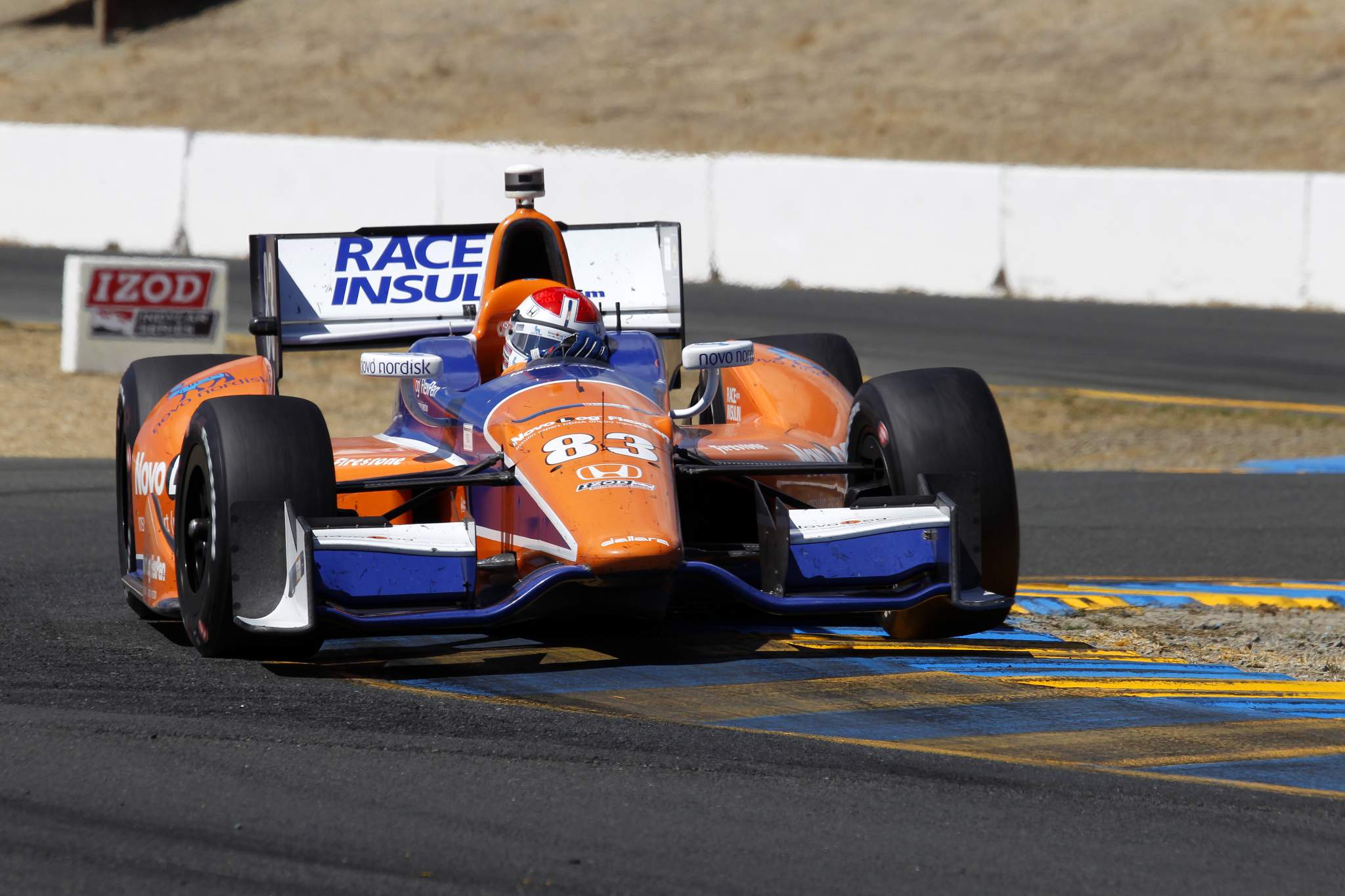 Ganassi's expansion to four cars for 2011 created space for Graham Rahal and rookie Charlie Kimball, at a time when main drivers Franchitti and Dixon were pretty much untouchable. For a rookie driver making his debut, there was at least plenty of experience to rely on.
It's fair to say expectations of Kimball were much lower than they were for the rest of the Ganassi line-up. His strong relationship with backer Novo Nordisk kept him at Ganassi for seven years, in which his decent Indy Lights form never really translated to the big league, even though he was in a superteam.
A solitary win came at Mid-Ohio in 2013 after he made the most of his pit strategy, building up a huge lead before his first stop that would prove unassailable for his future champion pursuer Simon Pagenaud.
When Ganassi trimmed its operations for 2018 to focus on its two most competitive entries, Kimball and Max Chilton both exited for Carlin's new IndyCar team.
SAGE KARAM – MORE WAS EXPECTED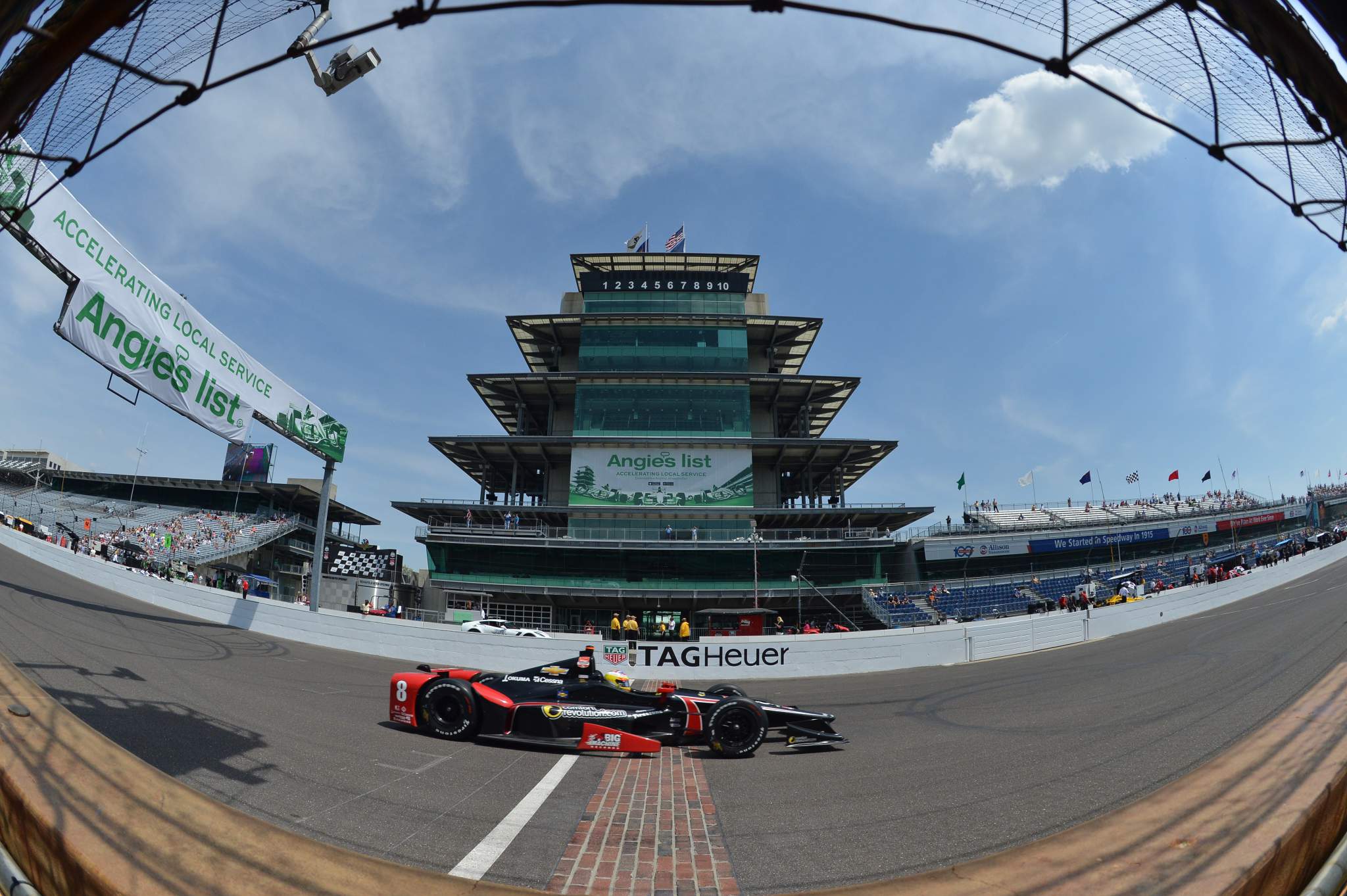 Backed by Ganassi before he even made his IndyCar debut, 2013 Lights champion Karam was one of a handful of highly-rated young Americans tipped to usher in a new age in IndyCar. But Josef Newgarden proved to be the standout.
While Karam's form on the road and street courses was patchy when he shared a Ganassi drive with Sebasatian Saavedra in 2015, he was often towards the top of the speed charts on ovals.
He was even leading at Pocono when he crashed. Tragically, Justin Wilson sustained fatal injuries when hit by debris from Karam's car.
Despite the flashes of brilliance in Karam's Ganassi stint, he wasn't kept on and has just made sporadic appearances with Dreyer & Reinbold and Carlin since.
MAX CHILTON – F1 PEDIGREE WASN'T ENOUGH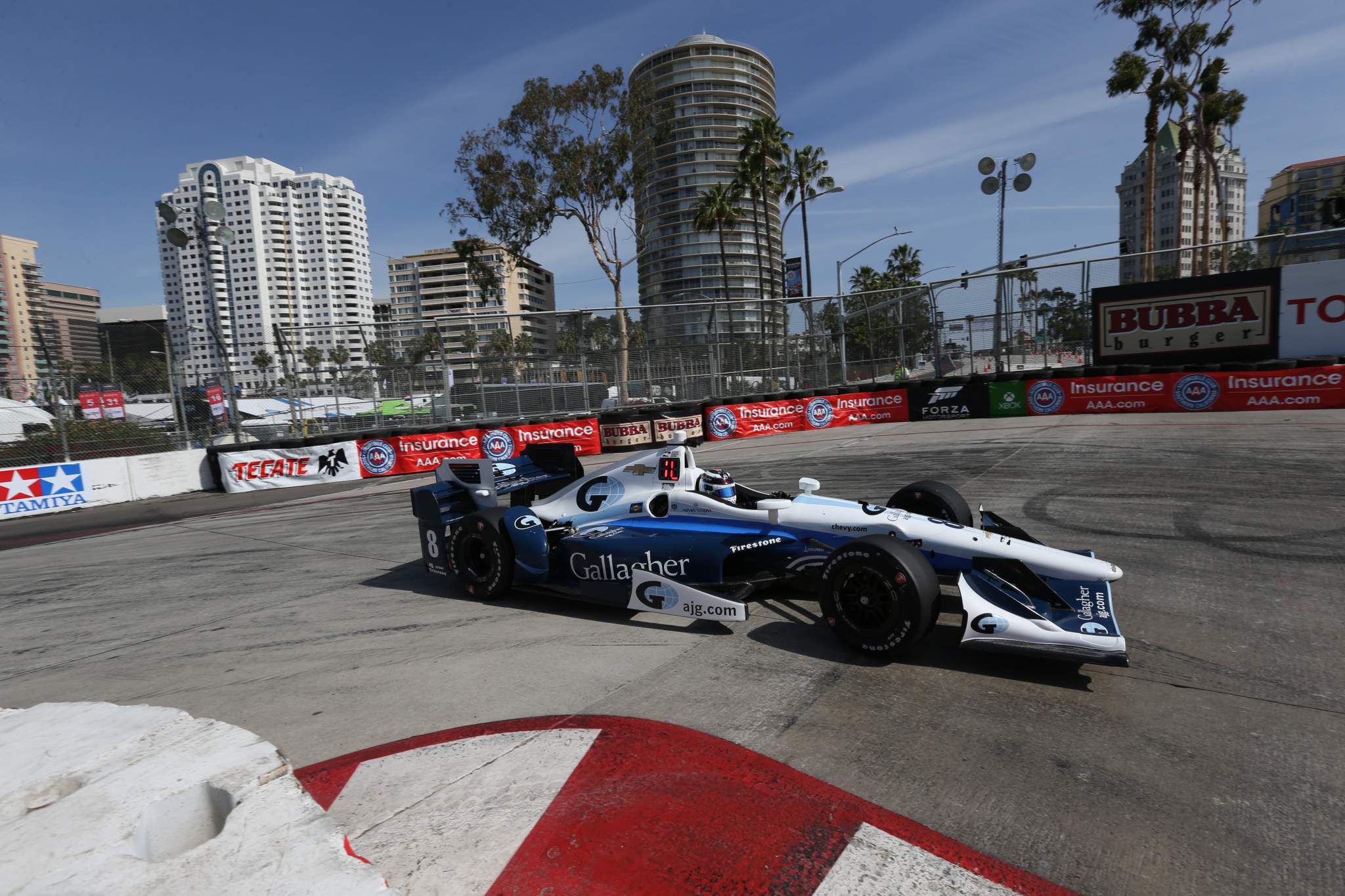 One of a handful of F1 refugees to make their way to IndyCar in the 2010s, Chilton arrived at Ganassi for 2016 via a year in Lights following the collapse of the Marussia team he'd been driving for in F1.
Big things were expected right away given his F1 pedigree and very strong Lights form. But fourth in the 2017 Indy 500 was really the sole highlight of a quiet two years at Ganassi.
ED JONES – GREAT EXPECTATIONS NOT MATCHED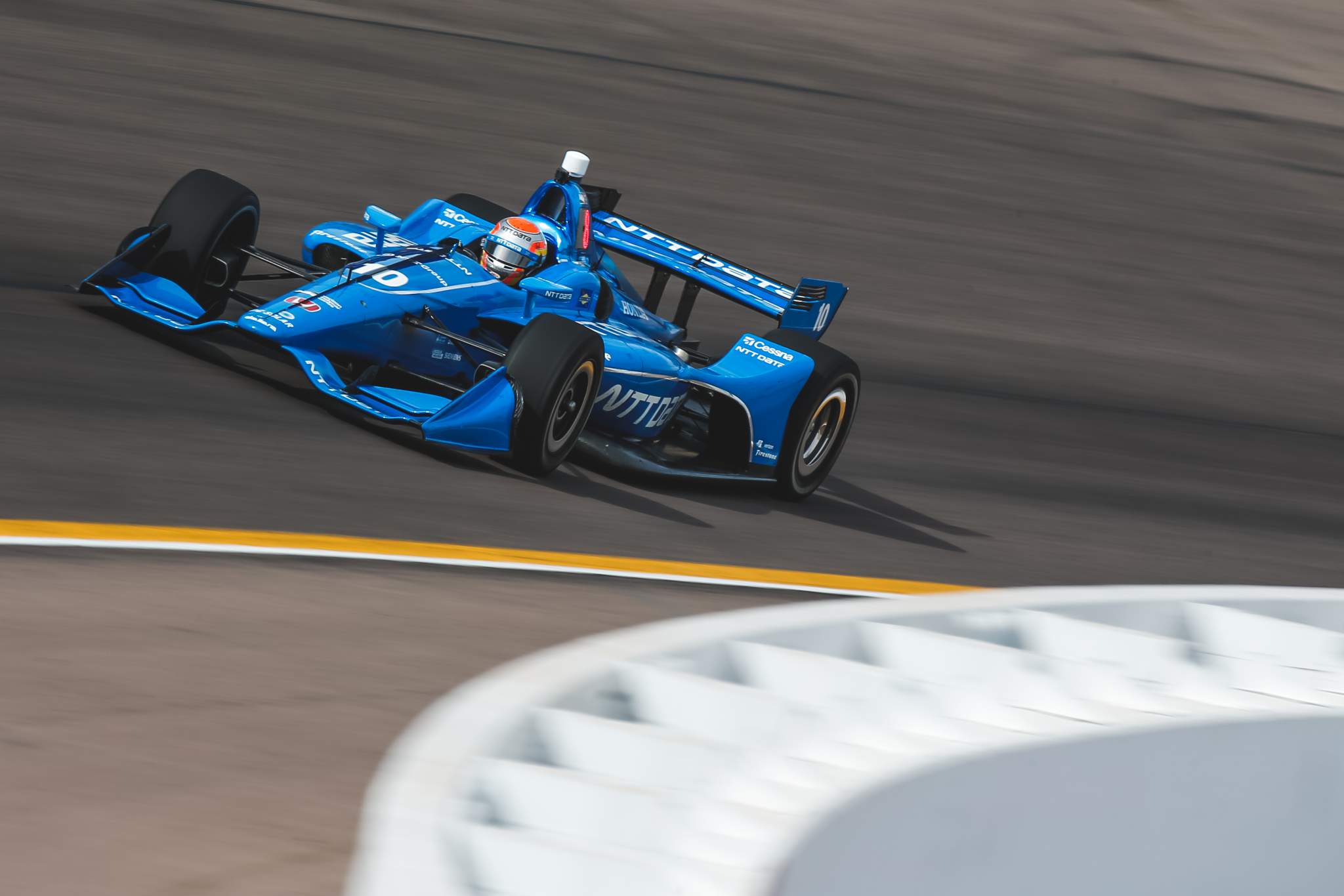 Jones arrived into the Ganassi fold in 2018 amid much fanfare after following up a title-winning campaign in Indy Lights with an impressive rookie season with Dale Coyne Racing in which he took a top-three finish in the Indy 500.
He didn't quite live up to the hype. Sure, there was a brace of podiums in Long Beach and Detroit, along with a further six points finishes, but in a year that team-mate Dixon won three times and took the title, it was a somewhat underwhelming return and Jones was released after just one Ganassi season.
FELIX ROSENQVIST – MORE SUCCESSFUL THAN IT LOOKED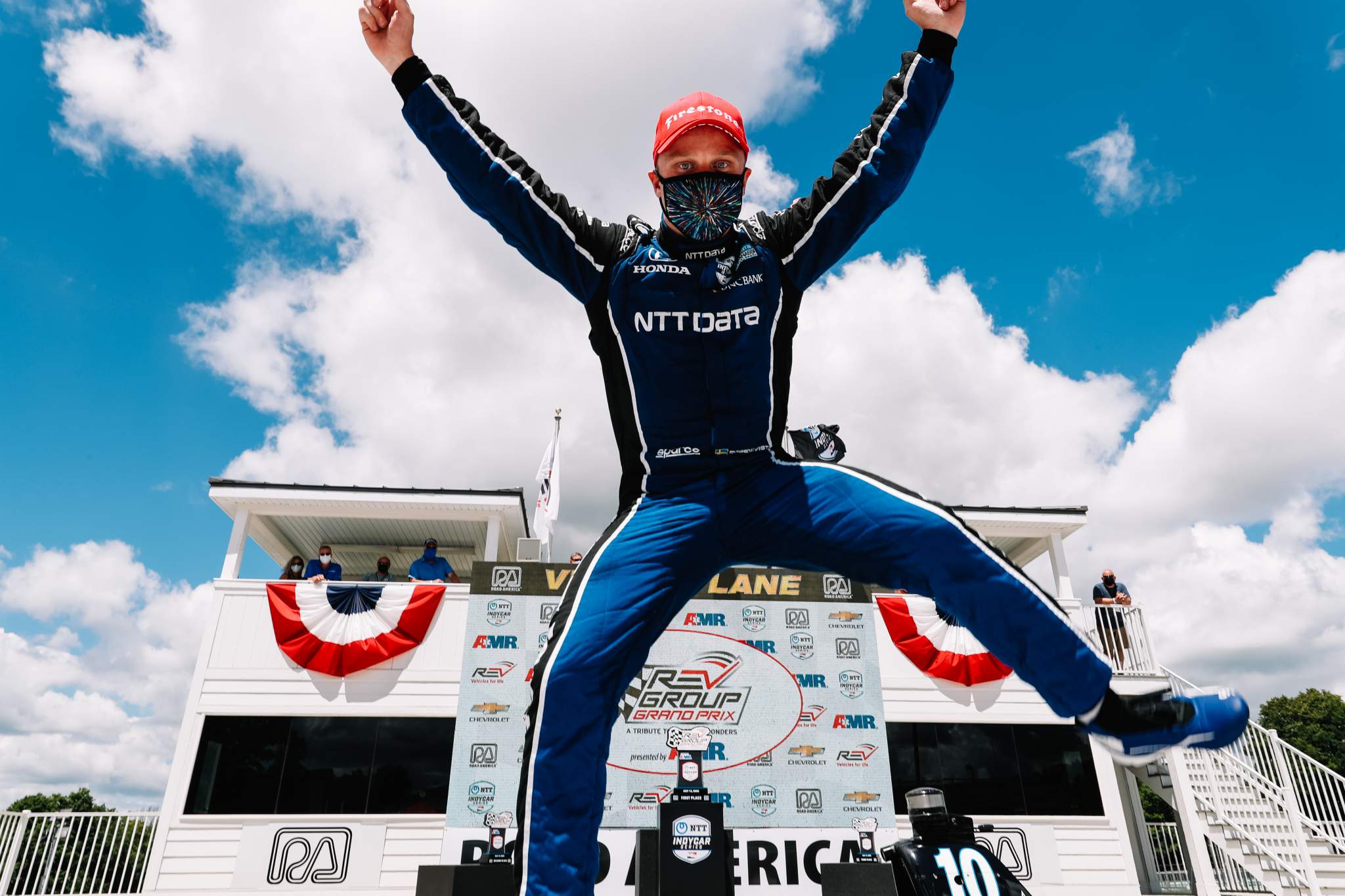 Rosenqvist's rookie year in IndyCar with Ganassi in 2019 was stellar, his sixth place the highest finish in the championship for a newcomer since Pagenaud in 2012.
However, the follow up season – even though it yielded a brilliant win at Road America – was a bust that he ended in 11th place and led to his departure for Arrow McLaren SP.
His stint at Ganassi was one of the strongest anyone managed against Dixon in the post-Franchitti era though, and he won a race – which is desperately hard in IndyCar – and backed up his champion team-mate admirably.
Ultimately Rosenqvist's 2019 season was only the second time since 2011 that someone at Ganassi has finished within two places of Dixon in the championship, so it's hard to mark him too harshly even though his relationship with the team never produced the huge success many expected.
Disagree with any of our choices or the reasoning behind them? Or perhaps there's a driver you think we missed? Let us know in the comments and via our social media