Sebastien Bourdais' ability to reinvent himself is second to none, and his second coming in modern IndyCar is turning out to be another example.
It makes you wonder, given there are 12 cars entered by IndyCar's 'big three' teams, why on earth isn't he in one of them?
Whether it's rebounding from his Toro Rosso Formula 1 exit to become an elite sportscar driver through to his reincarnation as a driver IndyCar underdogs could trust to turn their team around – he's always adapting. Even his initial rapid transformation from F1 aspirant and Formula 3000 champion to Champ Car sensation showed that.
"There is a very common disease in racing, it's called short term memory" :: Sebastien Bourdais
He proved at KVSH and later Dale Coyne that he could turn a smaller IndyCar team into a winner, via both helping to attract worthy technical personnel and just plain driving the wheels off whatever was underneath him.
Being brutally honest, though, his latest rebirth mission looked like his toughest yet.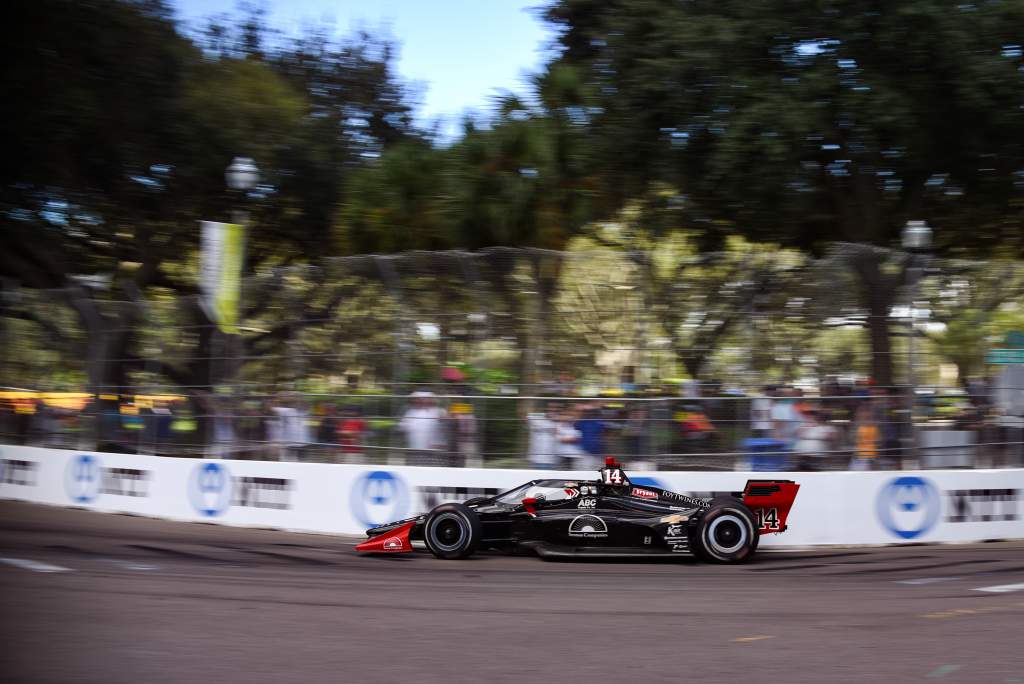 Dropped unceremoniously by Coyne at the end of 2019, Bourdais was left without a seat until the penultimate round of the 2020 championship when he joined perennial underachiever AJ Foyt Enterprises to take on the last three races of the year.
In the St Petersburg finale he took the team's first top five since Tony Kansan's sole effort of the 2019 season at Gateway, and then followed that up with a bold and brilliant recovery drive to fifth at Barber Motorsports Park when the 2021 season began last weekend.
There might be a simple explanation for why Bourdais is so good at this career comeback narrative. Despite the fact he's a four-time Champ Car champion, IndyCar race winner, Le Mans 24 Hours class winner and victor in some of the world's other biggest sportscar races, he always feels he has something to prove.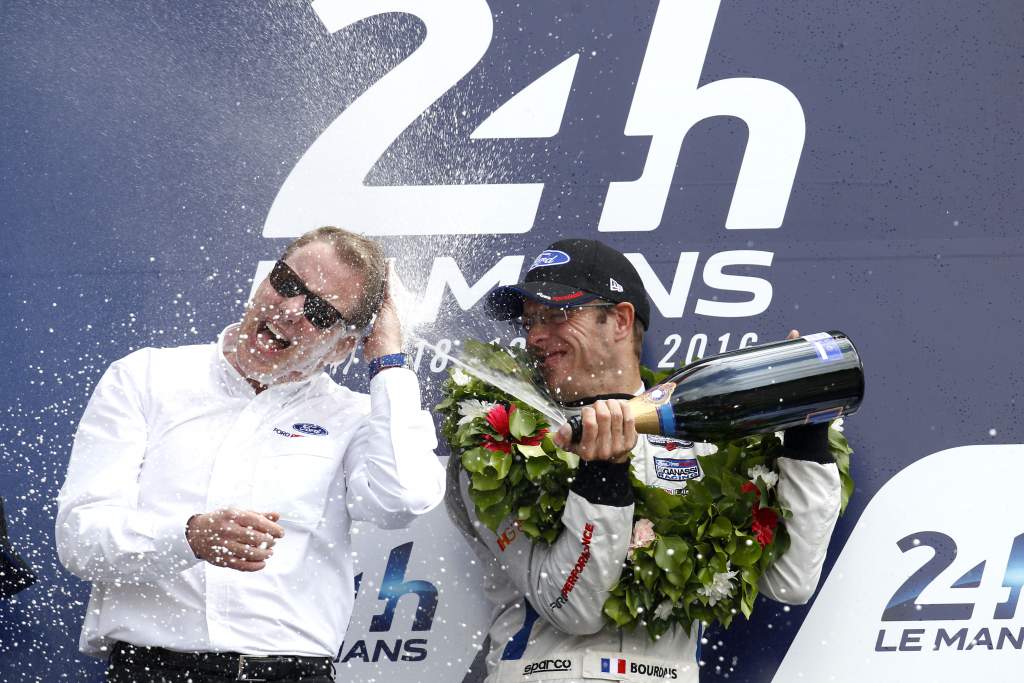 The Race asks if those two IndyCar top fives in a row give him confidence even though he doesn't need to prove himself given his CV. Bourdais replies: "You say you don't have to prove anything, it's not true.
"That's racing, you have to prove yourself over and over and over again. And then time again!
"There is a very common disease in racing, it's called short term memory. People forget from one weekend to the to the next. So, you constantly have to show that you're there.
"Moments like the qualifying [16th at Barber] don't make you feel like you've got it under control and that it's going to be OK.
"So even though there's a personal perspective, you always kind of put yourself back and question yourself and be like, 'OK, am I doing this right?'.
"Ultimately, you look back after the weekend and we had a really, really strong 12 hours of Sebring, managed to win that one, and you look at St Pete [2020] and you look at Barber and 'yeah, still got it!'
"But, you've got to make it happen every weekend and not necessarily in the strongest car.
"But I think there is definitely something to play for here."
The Foyt operation is doing everything right to turn its fortunes around. Investing in the engineering personnel and structure has been a big part, although the only major signing has been ex-Audi LMP1 engineer Justin Taylor, who has also been working with Bourdais in the IMSA SportsCar Championship at the JDC team, where they've had taken that Sebring 12 Hours win Bourdais pointed out.
Barber last weekend was perhaps the perfect snapshot of how Foyt's process and belief has turned around, and Bourdais plays a huge role in that.
It had a "dominant" car at testing reckons Bourdais, but as soon as they rolled the car onto the track for practice they knew something was wrong.
Horrific understeer was the issue and then by qualifying the team had gone too far the other way and the car was too loose. Bourdais qualified only 16th.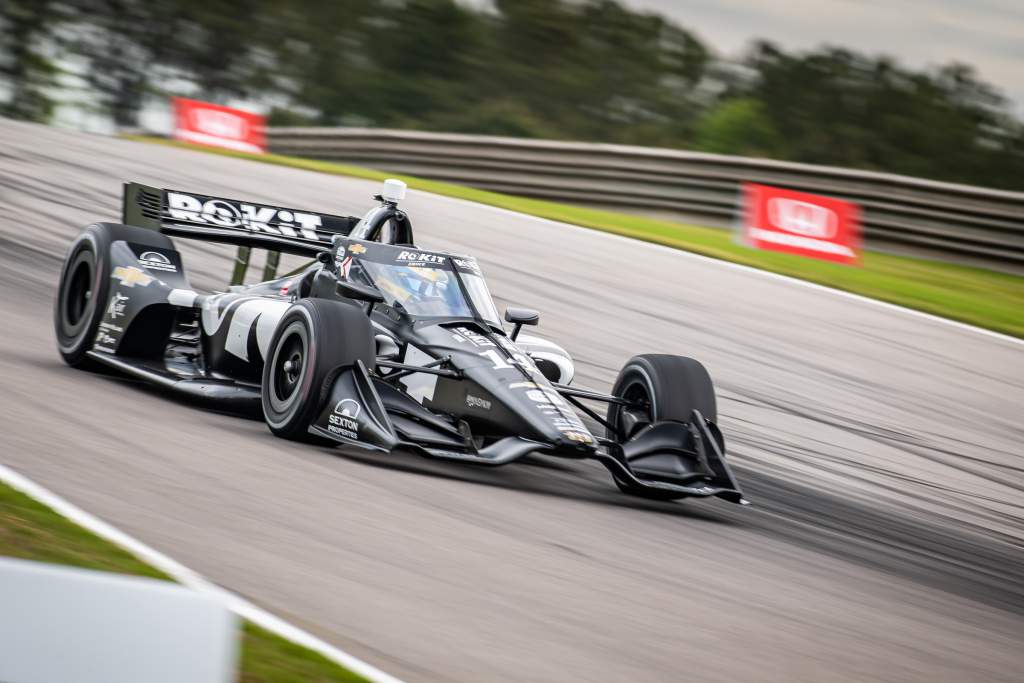 However in the race, a tricky decision to pit on the second caution flag at the start of the race and lose track position was genius as it meant Foyt bagged a free pitstop and no longer needed to save fuel.
That put Bourdais on a two-stop strategy for the remainder of the race, but with the freedom to go flat out rather than save fuel like the others on that tactic. Changes made after qualifying had also made the car much better.
"It's good to see a smile on AJ's face. All those guys ate a lot of crap in the last few years" :: Sebastien Bourdais
Foyt team personnel were still privately in awe of Bourdais' drive as it wasn't all down to strategy. An aggressive wheel-banging move on poleman Pato O'Ward for position at Turn 5 was right on the limit but the kind of opportunistic and risky move you get from a pro like Bourdais. His consistency through the stints on either tyre was also remarkable.
Sebastien Bourdais with a little hip check action on Pato O'Ward! 😳😬#INDYCAR // @NBC pic.twitter.com/lfWmYaMVdU

— IndyCar on NBC (@IndyCaronNBC) April 18, 2021
In the end three-stopper O'Ward fought back through to take fourth, but Bourdais could be very proud of his fifth place finish.
The way the team responded from its woeful qualifying – especially under the weight of expectation of people waiting for Foyt to perform well this year with the momentum it had built – was exactly what it needs given the fact it is still a small organisation in comparison to the Andrettis, Ganassis and Penskes of the series.
"Justin, he's a very high quality guy, just reinforcing the engineering structure," says Bourdais, pointing out there have not been as many changes in the team as some may think since his arrival.
"It's going to take a little bit of time to work all the kinks and get the best out of everybody, whatever position they are in.
"I think we're definitely trying to set the foundation of a stronger and brighter future for AJ Foyt Racing, and it's good to see a smile on AJ's face.
"All those guys ate a lot of crap in the last few years.
"Nobody wants to go racing just to go racing, you want to go racing for results and the excitement of it, there's nothing exciting about running at the back and having no hope to really achieve anything so it's good to see the morale turn around.
"And hopefully we can just keep up that momentum and build off of that and keep getting stronger.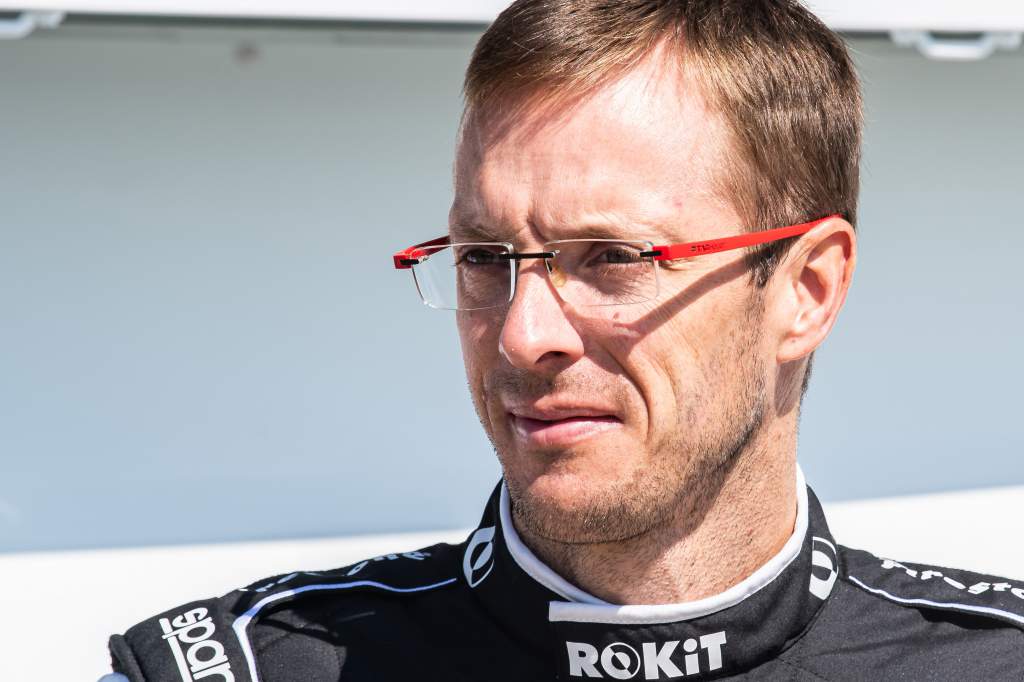 "There are going to be some good and some not so good returns and how we learn from it and not drag ourselves down, that's going to increase or not the potential of the whole team. It's going to be daily work.
"It is by far the hardest year to date I think in IndyCar.
"You look at the number of really good guys in very competitive cars, and just breaking the top 10 is an achievement, and that's not very exciting!
"So, we're going to have to bring our A game, and be on the money if we want to have any kind of fun this year."
The result pleased AJ 'Super Tex' Foyt as he saw his famous #14 running up front again, and why wouldn't it?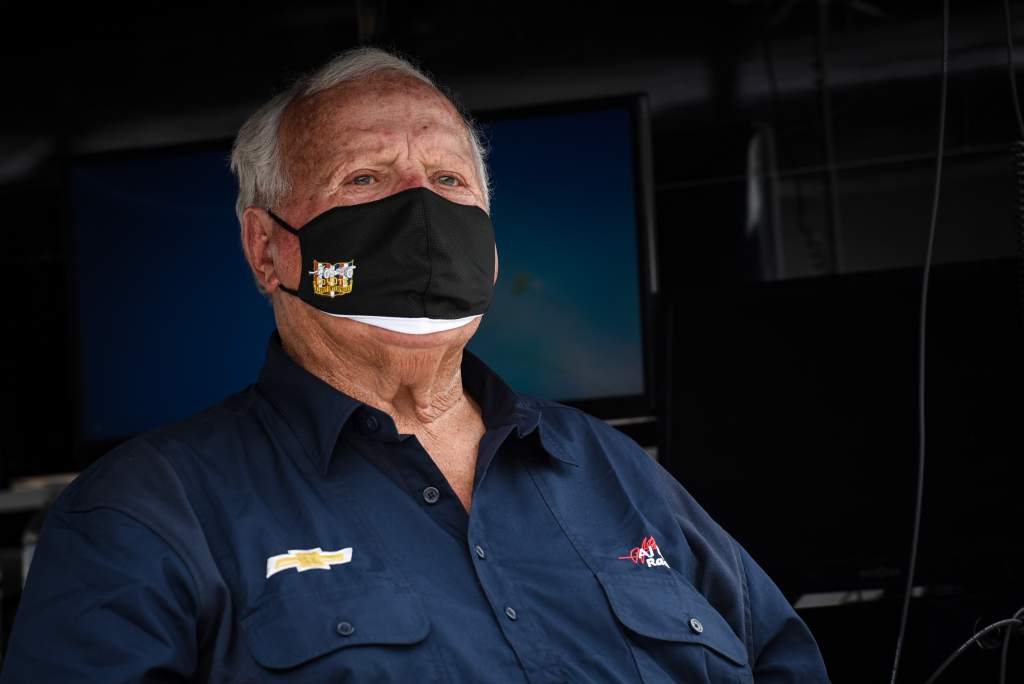 Bourdais' career draws some parallels with Foyt's in terms of their sparkling US single-seater and endurance racing pedigree, and also in finding success in what many would describe as the twilight of a career – though 42-year-old Bourdais might be hard-pressed to match Foyt's effort of a final Indy 500 attempt at the age of 58.
If it's fun Bourdais is after, this weekend will be right up his street. St Petersburg has become his adopted home in America, and its IndyCar race is no different. He won it in 2017 and 2018, and delivered that brilliant fourth last year.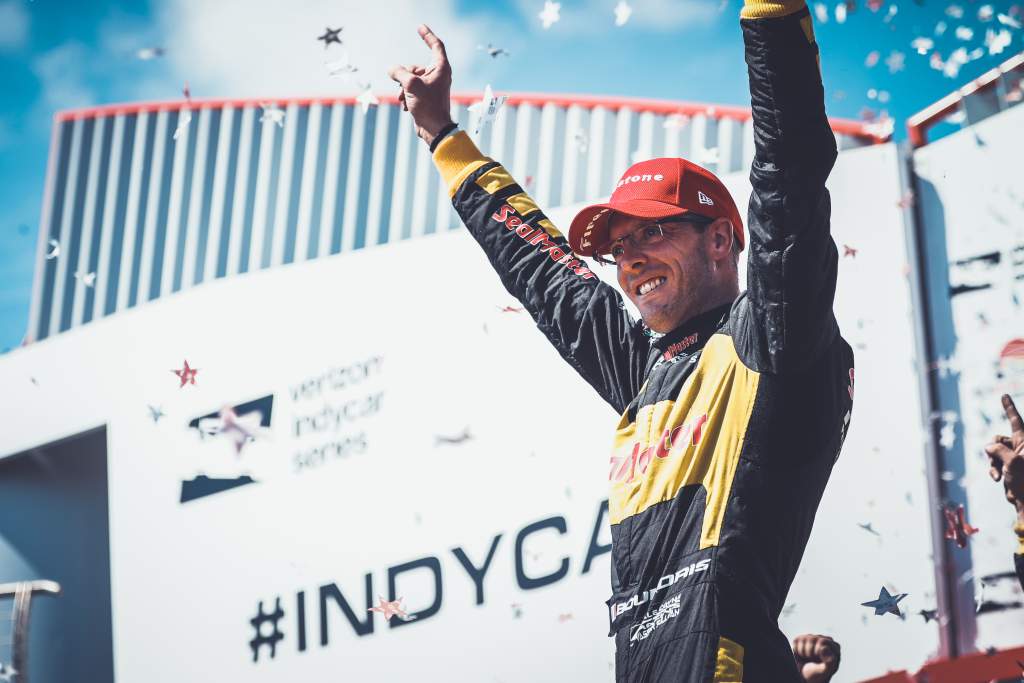 Bourdais tells The Race the team has worked hard since the October race in the simulator, using that to help come up with solutions to fighting conditions like wind and temperature.
It may seem silly to focus on such small things, but when the difference between making it out of the first qualifying group at Barber and into the top 12 was 0.0344s in group one and 0.0488s in Bourdais' group two, you start to understand how fine the margins are in IndyCar.
St Pete is a tricky place, and the fact that Will Power and Alexander Rossi had unforced crashes in the race last year underlines that. But Bourdais should be a safe pair of hands for Foyt this weekend.
Asked about the differences he and the team need to focus on from Barber to St Pete, Bourdais says: "Barber is very flowing, only a couple of braking zones.
"St Pete and most street courses, it's all braking. You just have to be able to hammer the brake pedal and just have the confidence that you're going to get it stopped and not lose the tyres.
"St Pete is particularly one that requires a lot of aggression behind the wheel to extract performance out of that. You've just got to find that sweet spot of aggressiveness and high commitment to what's acceptable and where are you going to find the track limit.
"It's definitely what I enjoy about street courses, it's the challenge of really committing but yet knowing where to go and where not to go because sometimes it's easy to get caught up and get too excited and carried away and make a day ending mistake. So we have to have a very different mindset from a track like Barber."
With that fourth place last year at St Pete and the morale boost of going from a woeful pendulum of handling problems in Barber practice and qualifying to a brilliant race, momentum is high for Foyt and Bourdais right now.
And the one thing the team absolutely doesn't need to worry about is Bourdais extracting the maximum week in, week out.
He's still one of the most valuable drivers in the series and – even if it is bizarre that a team like Foyt which has underachieved for so long was able to sign him and a 'big' team didn't – it's all the more endearing to see what he can do with modest resources at his disposal.