This week's The Race IndyCar Podcast wraps up all the awards, battles and fights from the IndyCar season finale at Laguna Seca, with plenty to discuss on and off the track.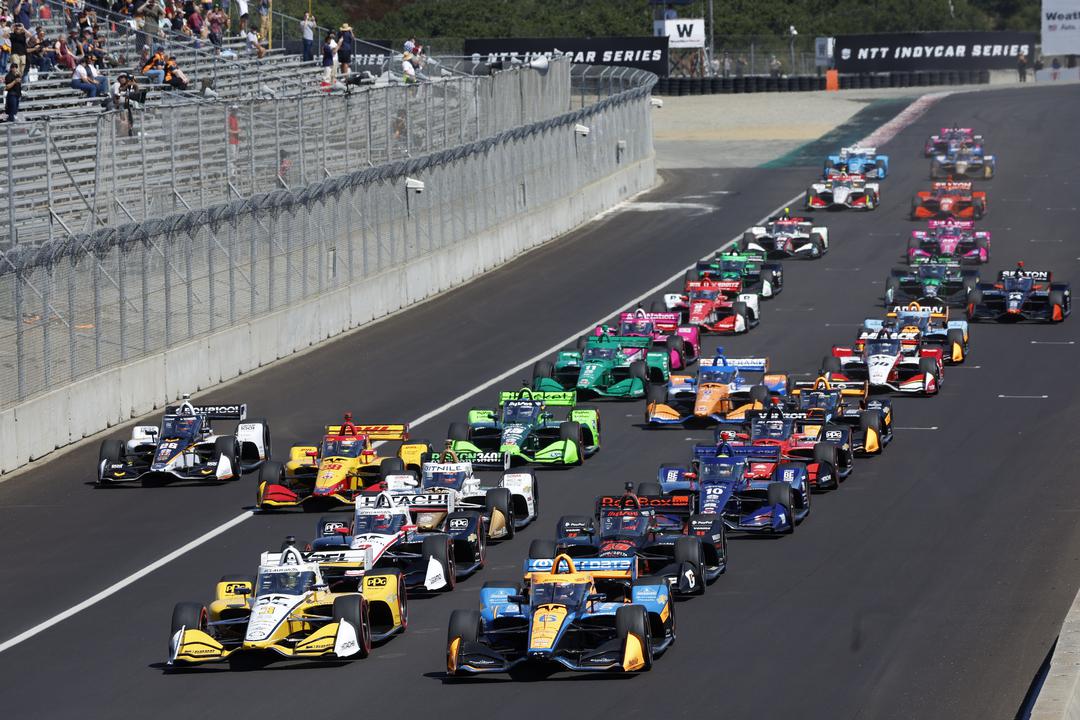 JR Hildebrand and Jack Benyon discuss the contentious penalties and how they perhaps reflect a wider problem with officiating this year, with eventual winner Scott Dixon's Rinus VeeKay shunt and Colton Herta's rocket start being used as case studies.
There's also a look at whether this was a good race or not, as it descended into a farcical mess at times but also delivered the kind of unpredictability a Formula 1 fan could only dream of right now. No slight on Max Verstappen's current success either, more a look at the dilemma between watching sporting greatness dominate versus unpredictability and what fans might want from a race.
There's also the manufacturers' championship, Rookie of the Year, Indy NXT title, Leaders' Circle 'winner' and the latest from silly season to get into.
Finally, the pair describe where the introduction of the hybrid unit for IndyCar is amid some whisperings that getting ready for 2024 is going to be a struggle for the series, although nothing has been confirmed yet and there's plenty of testing time lined up in the off-season.
The podcast will return periodically through the off-season with the latest news and in-depth interviews.
Don't forget, if you have a question for our hosting team, you can email text and/or voice notes to be included on the podcast by sending them to [email protected].
– Listen on Apple Podcasts
– Listen on Spotify