IndyCar team Ed Carpenter Racing says it has "mutually agreed" to part ways with driver Conor Daly, though team owner Ed Carpenter has indicated the move came about due to "an obligation to do whatever is necessary to elevate our team's competitiveness".
The 31-year-old son of ex-Formula 1 racer Derek Daly, Conor has 104 IndyCar starts to his name – of which 46 have come with ECR since he first represented the team in 2020.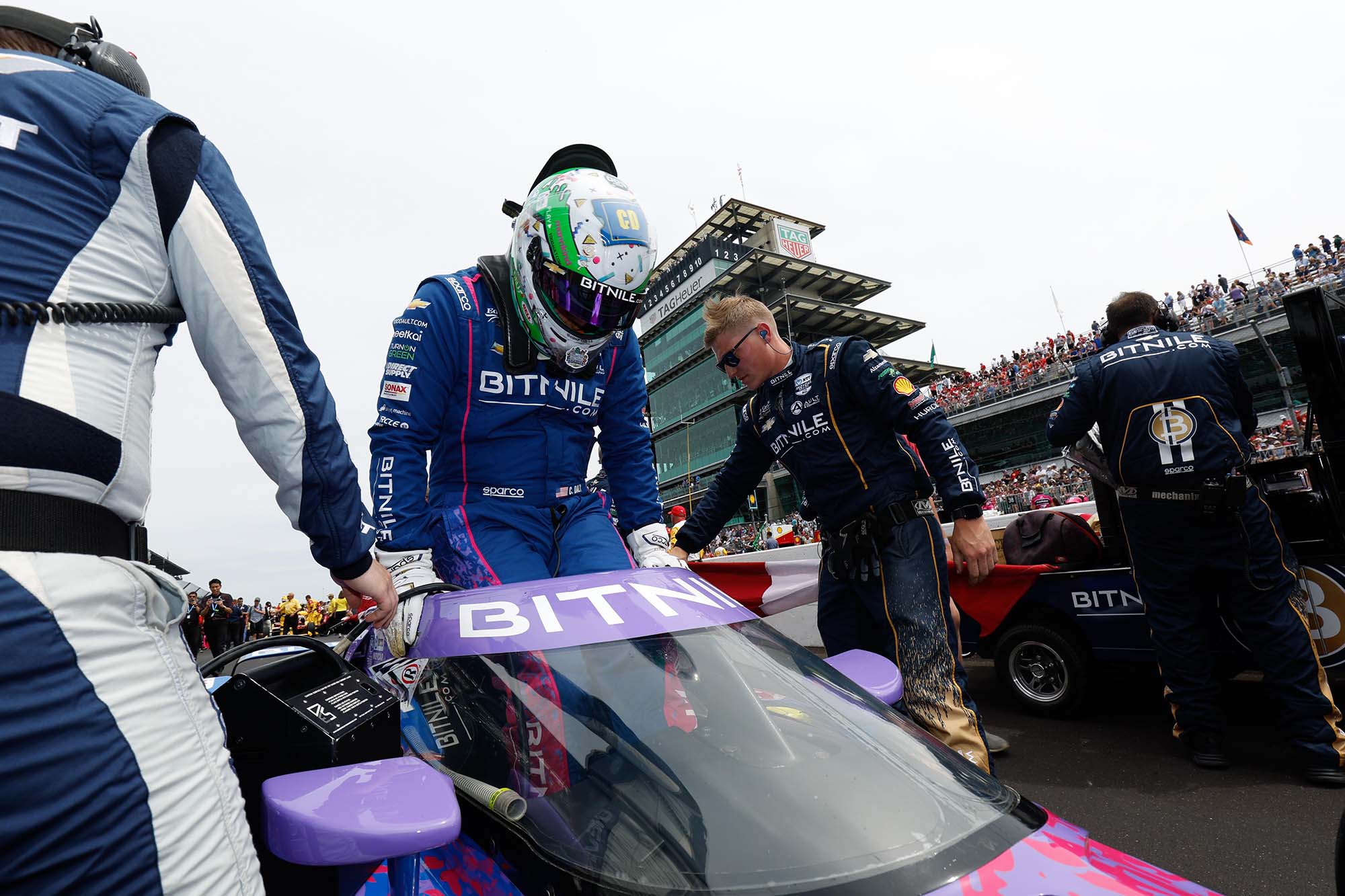 A quote from Daly in the team press release specifically corroborated the 'mutual' nature of his exit.
He has had highlights with the team in the series' flagship event, the Indianapolis 500, finishing in the top 10 both last year and this year.
However, the 2023 Indy 500 marked the only time from seven IndyCar starts for ECR this season that he's breached the top 13.
Outside of the 500, where it was also quick with other full-timer Rinus VeeKay, ECR is experiencing a difficult year – with VeeKay just five places above Daly in the standings, in 15th place.
"This is the most difficult decision I have made as a team owner because I respect Conor and know what he means to IndyCar and its fans," said Carpenter in the team's official announcement.
"Our team has not been performing at the level we are capable of this year, and despite making technical changes and investments in the off-season, 2023 has been extremely challenging.
"I have put a great deal of consideration into the current state of our team and realise it is my obligation to our employees, partners, and supporters to do whatever is necessary to elevate our team's competitiveness.
"We sincerely wish Conor continued success and will cheer him on wherever he goes next."
Speaking the Thursday before his eighth place in this year's Indianapolis 500, on the question of how important the race was to his IndyCar future, Daly said: "It's always important, I think. Realistically, I'm here because I brought a sponsor anyway. I'll go anywhere as long as I've got my sponsor – I hope!"
He added when probed further on when decisions about the future would be made: "My sponsor, BitNile.com, they're awesome, Todd [Ault, CEO] has been super faithful to me and he's very loyal. So, that all happens probably after May, you start thinking about things.
"But I'm going to continue for sure. That's definitely what I'm going to aim to do.
"We want more, and I think this year has been awful for everyone in our group so far.
"So we want to be better, and you want to search for the best opportunity to succeed for both yourself and your sponsor. So we'll see what happens."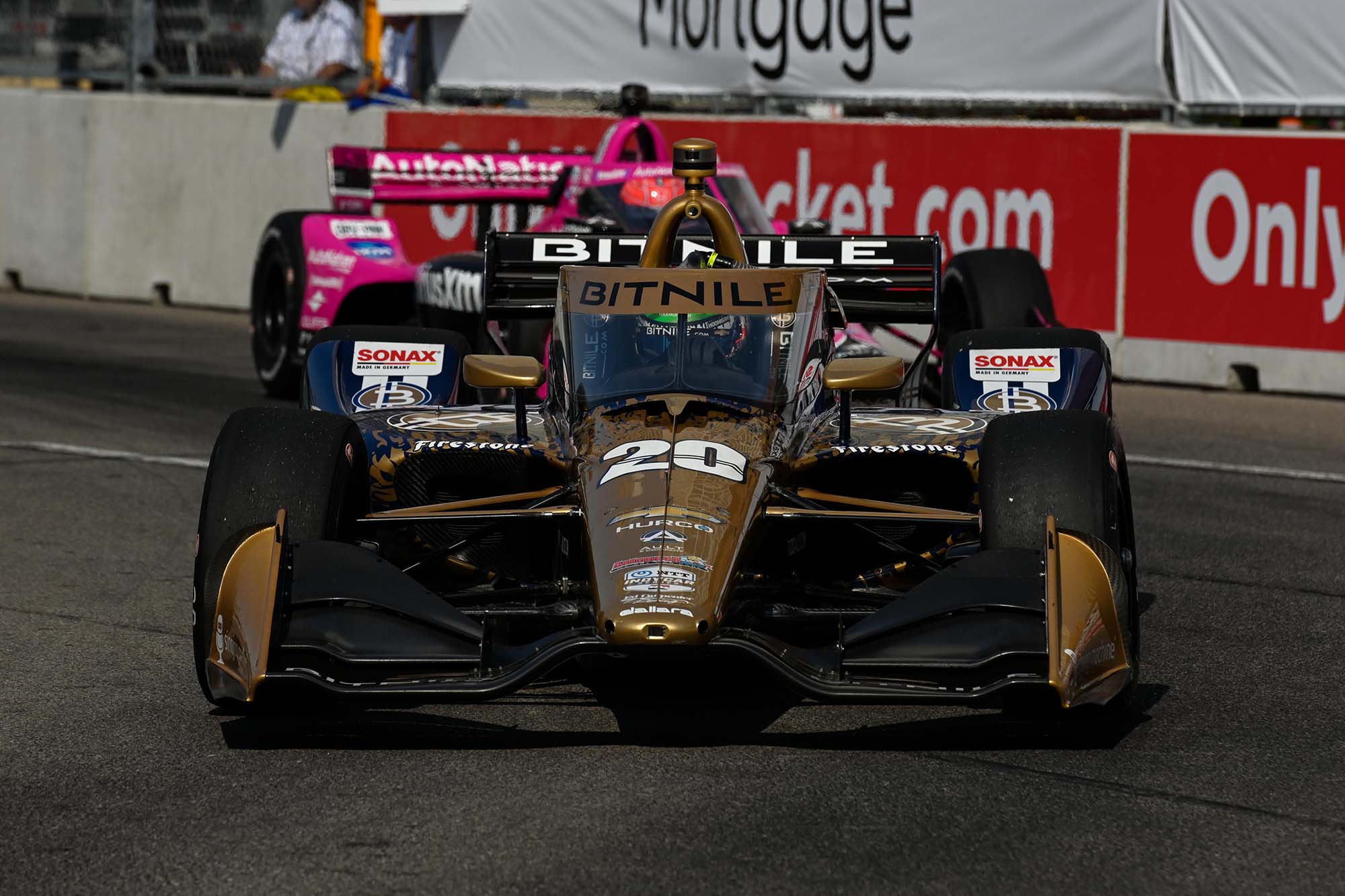 The press release quote from Daly read: "Although we've mutually decided that it's in our best interests to take different paths, I'd like to thank ECR for the past three and a half seasons.
"I'm grateful to everyone who has supported me – past, present and into the future. I look forward to taking on the next opportunities that await, and I want to thank the fans for being with me on this ride."
The ECR announcement emphasised that the #20 car would retain the backing of Bitnile, the crypto company that is a prominent personal sponsor of Daly's but also lends its sponsorship to ECR's other entries.
With the split between team and driver taking immediate effect, ECR says it will announce its plans to fill the vacated seat for the June 18 round at Road America "in due course".