Ed Carpenter Racing has recruited 2012 IndyCar Series champion and 2014 Indianapolis 500 winner Ryan Hunter-Reay as its replacement for Conor Daly from next weekend's Road America round.
The deal marks 42-year-old American Hunter-Reay's return to full-time IndyCar racing a season-and-a-half after he lost his Andretti Autosport seat to Romain Grosjean.
Hunter-Reay had already made a one-off comeback for this year's Indy 500, where he finished 11th with Dreyer & Reinbold.
He had tested for ECR in late 2021 once his Andretti exit was confirmed, but it did not turn into a racing opportunity at the time.
In Wednesday's statement announcing the split with Daly, team owner Ed Carpenter said the driver change came because he had to do "whatever is necessary to elevate our team's competitiveness" amid a season when its full-time drivers Rinus VeeKay and Daly are only 15th and 20th in the championship after seven rounds.
Though Hunter-Reay has 18 IndyCar/Champ Car race wins from a top-level career that began at ex-Formula 1 driver Stefan Johansson's shortlived American Spirit Team Johansson CART team in 2003, his form had tailed off towards the end of his near-decade-long Andretti stint.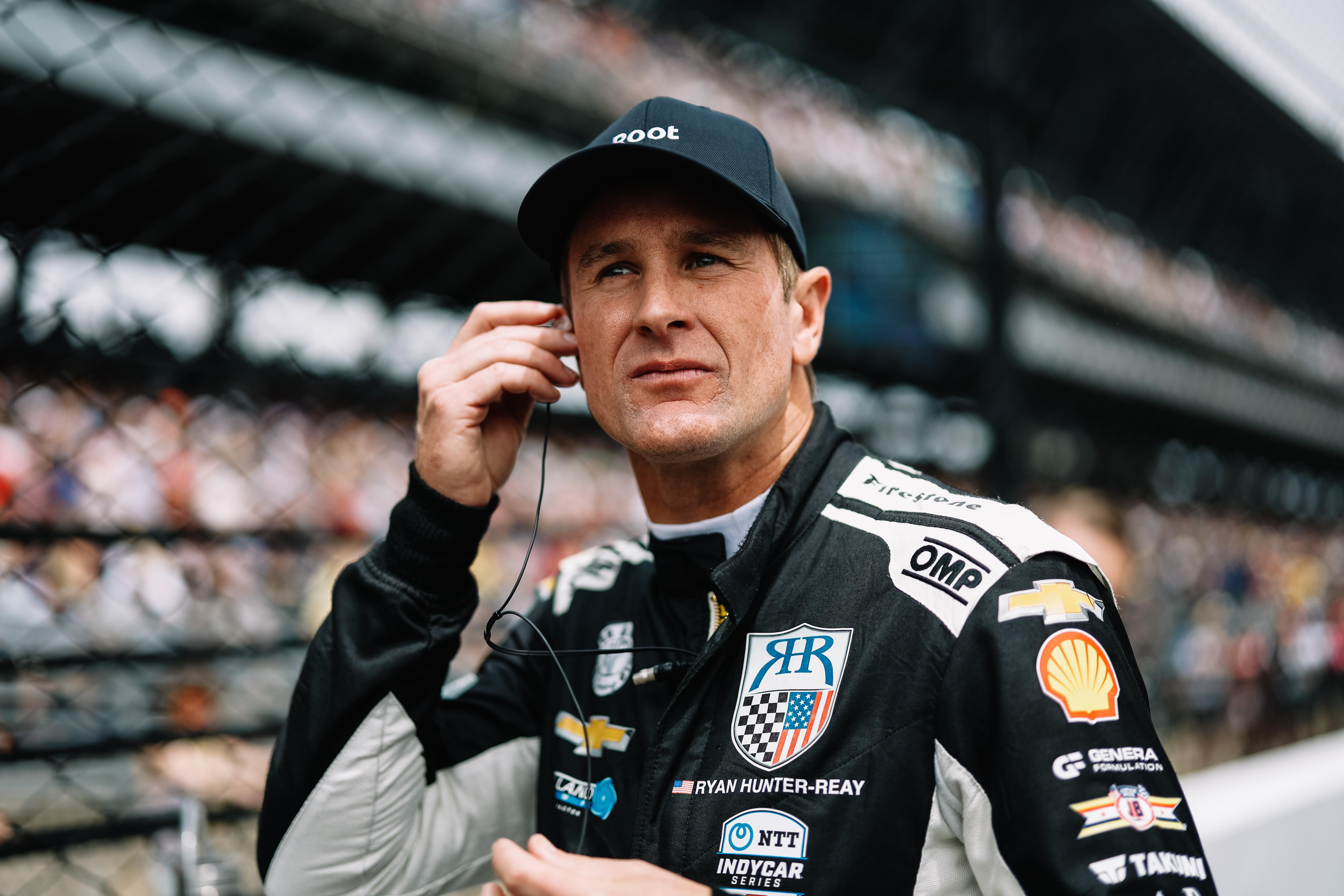 He last won a race in 2018, scored just three podiums over the next two seasons and was only 17th in the standings in his final full-time campaign in 2021.
But his huge experience and career success could make an invaluable difference to a team in ECR's current position, where it is struggling to understand why the improvements it feels it's making are not paying off in performance.
Carpenter alluded to that in his explanation of the deal, saying that the input Hunter-Reay had when he tested for the team at Barber Motorsports Park in October 2021 played a big part in VeeKay then taking pole for the 2022 IndyCar race at the track.
"We need to improve our competitiveness and I wanted to add a fresh perspective from a driver like Ryan who has a massive amount of experience and success as well as a reputation as a team leader," said Carpenter.
But Hunter-Reay admitted this was a call-up he hadn't seen coming.
"I was surprised when I got the call from Ed," said Hunter-Reay.
"He described how frustrated he was that his team has not been able to realise its potential despite their efforts, investments, as well as technical and personnel changes over the past few years and asked for my help.
"Ed and I are very close friends and have been for a long time. I've worked with the team in the past and they are a very talented group with high expectations and a committed partner in Bitnile.com."
Hunter-Reay won't have chance to test the ECR car before Road America, and has not driven an IndyCar on a road course since his October 2021 test with the team.
"This will certainly be a challenge for me as well," he admitted.
"It's a tough situation jumping in a car in the middle of the season without any testing in what I believe to be the most competitive series in the world.
"Certainly, part of my motivation in saying 'yes' to Ed is the great challenge ahead.
"The last time I turned right driving an IndyCar was in October of 2021 with this team at Barber.
"However, I remain very confident in both my driving and technical abilities."