Will Power believes that his Penske stable-mate Scott McLaughlin would fight for the IndyCar title in "two or three" seasons in the category if he makes the switch.
Double Australian Supercars champion McLaughlin has made no secret of his desire to race in America, initially linked to NASCAR before coming over to test an IndyCar in early 2020.
He impressed the team and its drivers with how quickly he adapted to the Indycar at Sebring and Circuit of the Americas, and was due to make his series debut at the Indianapolis road course race before it was rescheduled due to the coronavirus pandemic.
Team Penske president Tim Cindric said his debut was "not feasible" with the team in 2020 owing to the difficulties in quarantining from Australia – where McLaughlin races a Ford Mustang with DJR Team Penske – and America.
"He's clearly talented when you look at his results in Supercars, he has a great chance of winning a third straight championship this year," said Power. "He's adapted really well, to be honest.
"Obviously we haven't seen him in a race weekend situation where practices are short, you've got to be very sure of what you want from the car.
"As far as speed on the whole test day, I think [he was] pretty impressive.
"I expect him to be able to come over here and – within a couple of years, maybe second or third year – and be contending legitimately for a championship. If he comes over.
"I'm expecting him to come over next year. But that's just me. I don't know anything about what the plans are for him."
While McLaughlin's debut has been curtailed, he made good use of the esports boom during the lockdown period, winning two races in IndyCar's iRacing Challenge. He would have earned the most points if the challenge was scoring points.
Power "can't get desperate" for results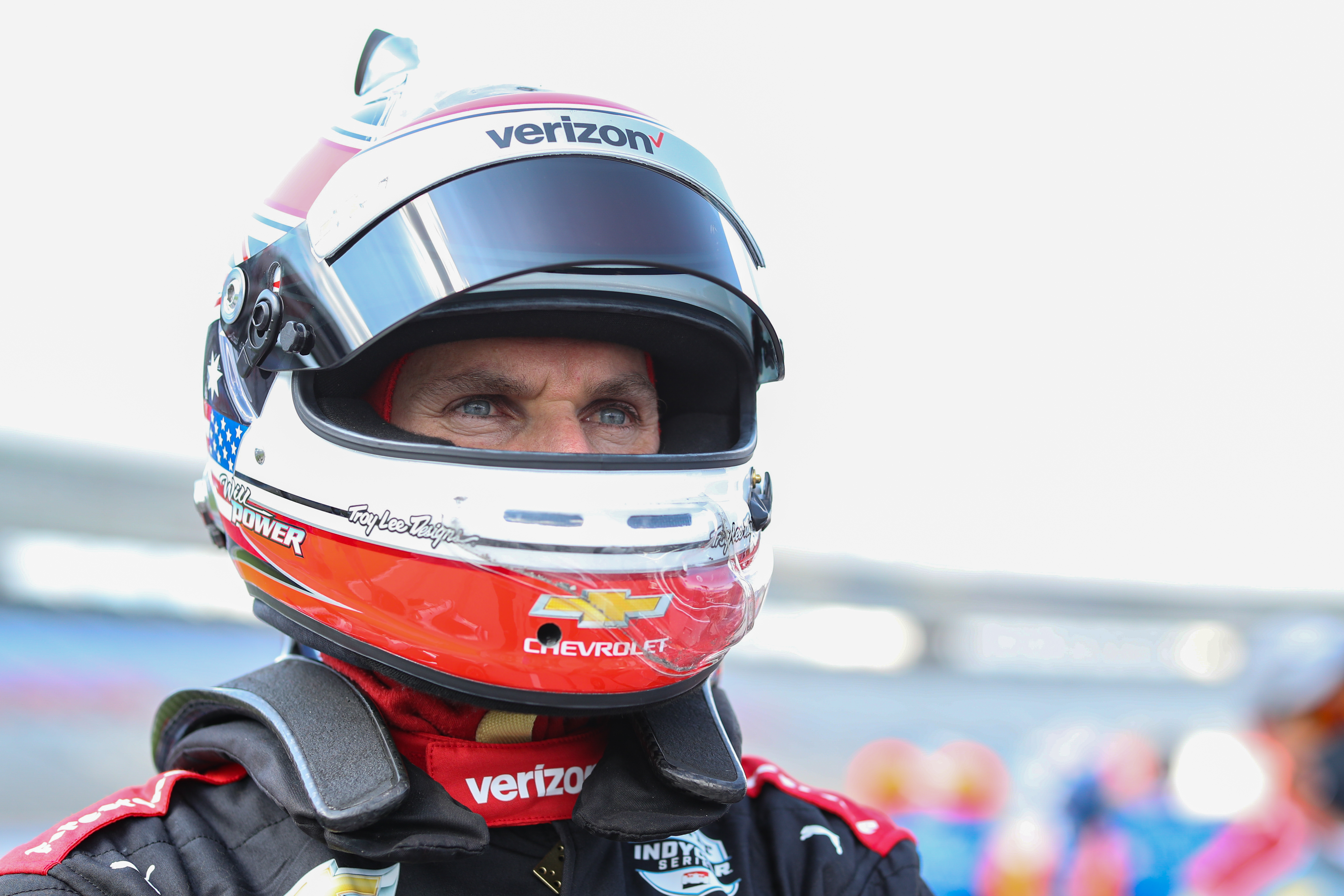 Will Power says he can't afford to get desperate in a bid to match the consistency of his title-contending team-mates.
Josef Newgarden and Simon Pagenaud both scored consistently strong results last year to finish first and second in the championship respectively, while Power had to settle for fifth, 91 points adrift.
Power's 2020 season started off with a pitstop issue that led to a 13th place finish at Texas last month, while Newgarden finished second ahead of Simon Pagenaud, with five-time champion Scott Dixon of Chip Ganassi Racing proving victorious.
Asked by The Race if he places any extra importance on this weekend's Indianapolis result owing to a tricky start at Texas, especially in the context of the consistency of his team-mates, Power said: "My focus is just on doing what I'm prepared for, and that's driving.
"As soon as you think about winning, and last year I made those mistakes, St Pete I was quick enough to win the race and we made a wrong strategy call there.
"I was leading in COTA and the gearbox broke, so I went to Long Beach and got a little bit desperate ended up finishing seventh where I could have at least been in the top three, maybe had a chance to challenge for the win.
"You can't get desperate, any time you do it ends badly.
"But you're right, those guys [Newgarden and Pagenaud] are super consistent. When I look at Newgarden's first half of last year, I just never saw him out of the top four, just amazing.
"Sometimes you get good runs like that, but those guys are crazy consistent. Dixon is crazy consistent, they're tough guys and you can't expect to have bad results and be contending.
"I've prepared very well, I'm very focused, and I'm going to do my absolute best."
Power has the best average finish on this weekend's Indianapolis road course race, taking three wins since it was introduced to the calendar in 2014.
Pagenaud also has three wins at the venue including a victory last year, while Newgarden is yet to finish in the top 10 in six tries.