Callum Ilott has proven to be a bit of an under-the-radar sensation in IndyCar this year, and the announcement today that he'll remain with his current team in 2023 shows a lot of promise.
Yes, he's 21st in the championship standings (although he missed a race with a hand injury after an Indy 500 crash) but he's a rookie in the series' only one car team.
That team, Juncos Hollinger Racing, is doing its first full season of IndyCar racing this year, and in terms of technical shortcutting, it has taken on Carlin's data and some of its employees.
No disrespect to Carlin, but it didn't win any IndyCar races and isn't exactly a shortcut to success for a smaller team like Juncos.
Especially up against four Ganassi cars, four Andretti machines, three Penske entries and a couple of rapid Arrow McLaren SP interlopers before you even factor in the best of the rest in the field. That's 13 elite cars to face every week.
Still, Ilott, on the road courses where things are more familiar for him, has an average start of 10th. When it comes to extracting one-lap pace, the driver and team have certainly been a pleasant surprise in IndyCar this year.
There may well be a simple explanation for this. Ilott is not "fighting for his life".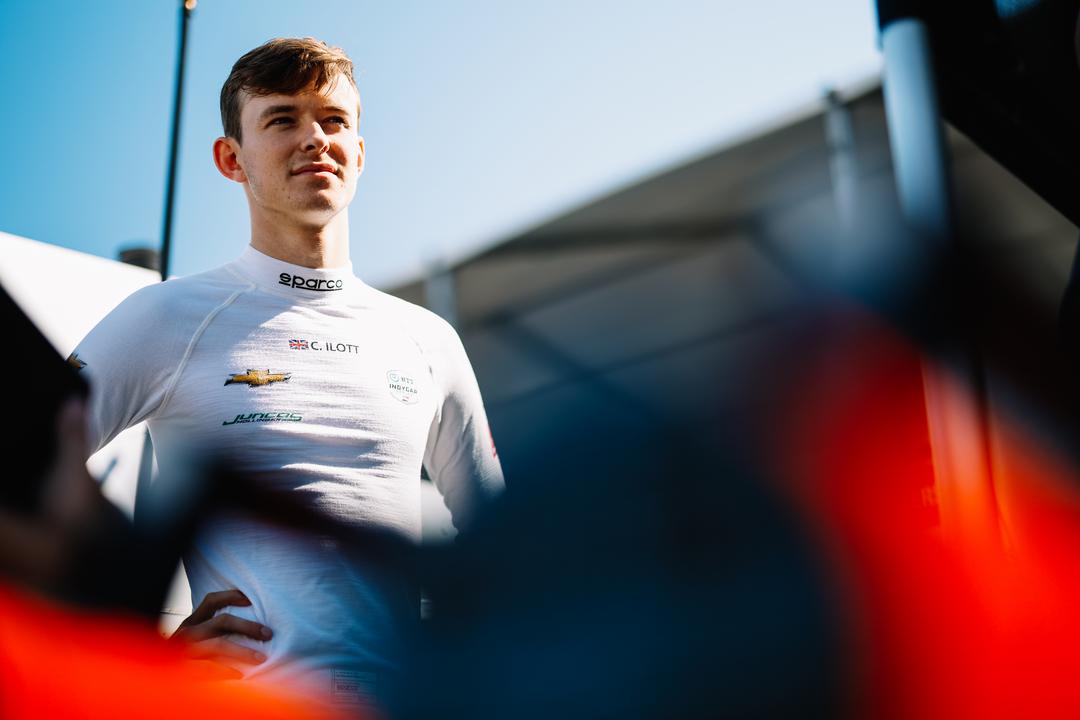 Where scoring certain results in the past have been the difference between him being able to step up the ladder or the end of his racing career, now he has security in a team that believes in him.
Ricardo Juncos knows Ilott is a raw and rapid driver that makes mistakes. But he's confident and without a doubt that it's a risk worth taking.
"I think having always been racing, where you're fighting for your life in that sense, because those results, they carry you into positions like this, if you get it right, like I did in F2 and then yeah, being in this position, obviously, as a professional driver as well, you know that at the end of the day, you're a professional driver and mistakes happen," Ilott tells The Race.
"And when they do, it's just part of the job, not something where you let your family down and yourself down.
"I've over pushed it, I've had to discover the hard way in some areas. But also, it's very difficult, especially on weekends like this [at Iowa] on an oval where you have nothing to compare to and you're finding that limit yourself.
"Whereas there are teams with three, four drivers who set that limit for you or the baseline that you need to get to with the same equipment."
Even outside of the more familiar road courses Ilott's had some impressive moments. At Iowa last weekend – admittedly where Carlin have been strong in the past – he turned a pair of 22nd place starts into a 12th and an 11th in the races.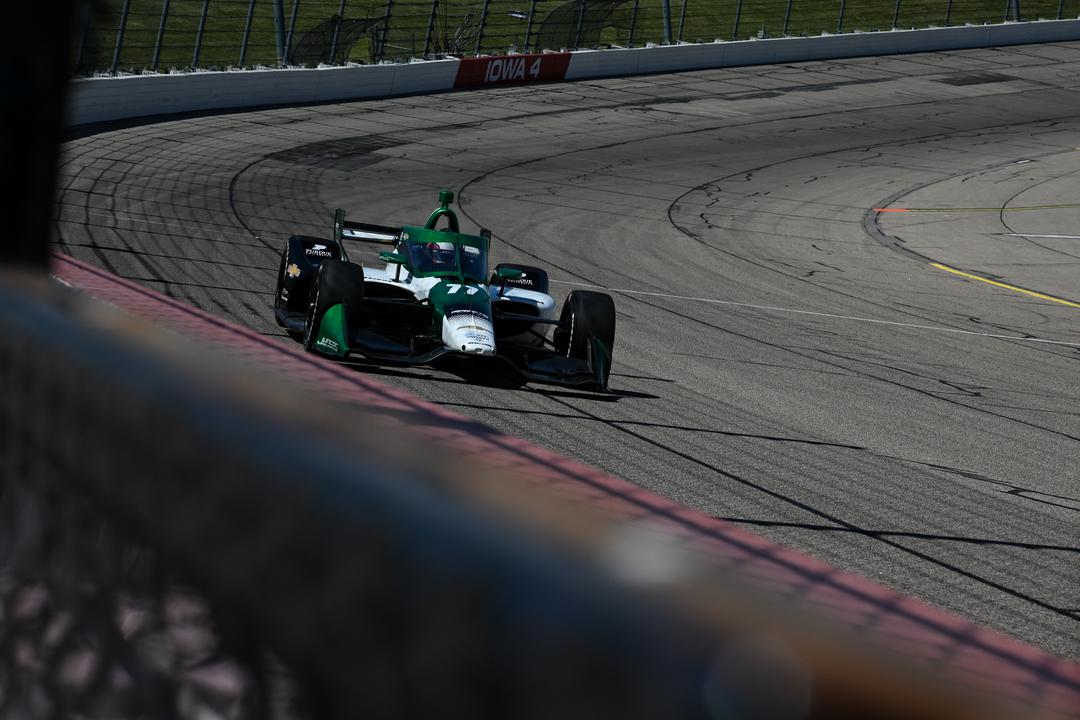 Just before that he and the team made a huge breakthrough on street circuits too. At Toronto he qualified seventh, despite not starting inside the top 19 on any of his other street course starts.
His approach has certainly raised eyebrows and impressed a US racing paddock that loves a raw and rapid driver like 'Ilott the Pilot', and he's certainly drawn interest from other teams.
If The Race's sources are correct, Ganassi was one of those teams interested, but like the others, they were shown the door as Ilott is under a deal for next season with Juncos which was formally announced today.
Having been a driver himself, and a good one at that, you get the feeling Argentinian team boss Ricardo Juncos understands what it's like to be a driver fighting for your future better than most, and that he and Ilott have bonded over being able to think in the same way.
"He's good," Juncos told The Race in Road America.
"I'm quite impressed with him on the feedback area and how much he understands. You've got to think about many different things as a driver and potential situations with different corners.
"And he normally doesn't miss anything. Like he really understands the whole picture.
"He can be talking about corner one and what we can do with the car without it affecting here or there [other corners]. So he understand a lot of that.
"I think that helps engineers, because if he says something, there is never a doubt. So he's very, very sharp, very smart which I like it a lot. I rate him at a really high level."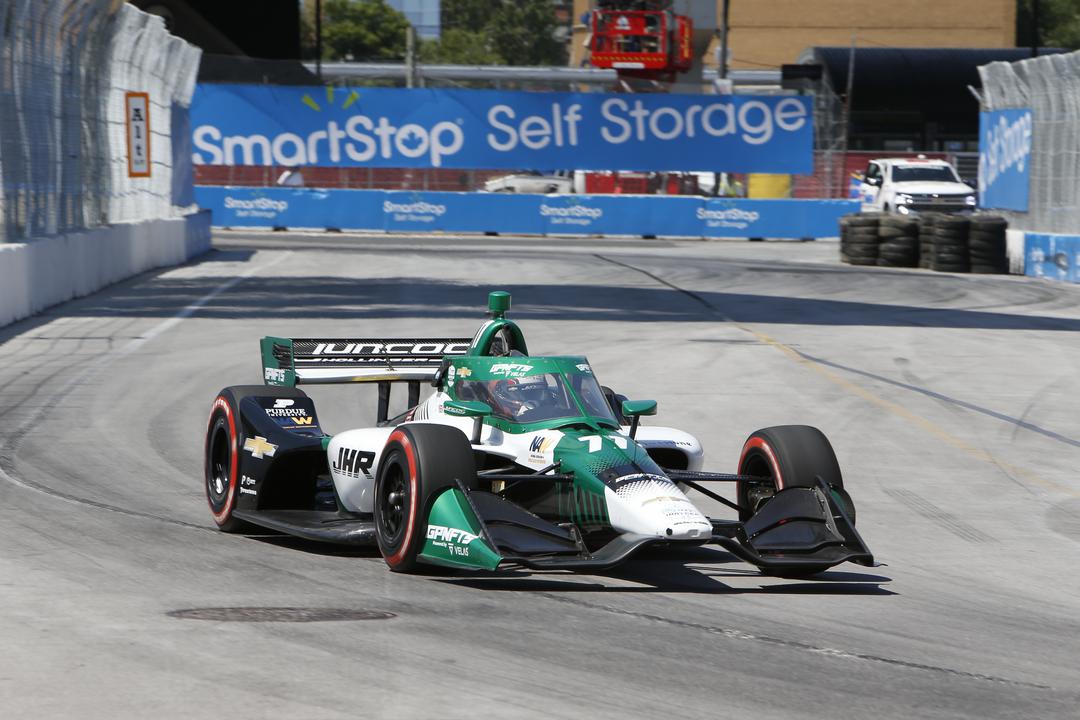 It's normal when a driver comes up from a junior formula that they are put under immediate pressure to deliver. It's cut-throat, but it's often a good way of seeing which drivers can cope with the mental strain of a career in IndyCar.
But the adverse aforementioned approach that Juncos is using with Ilott – where it accepts he'll make mistakes as long as he learns from them and becomes better because of it – is a refreshing approach. Of course, not all teams can afford this approach which is likely to cost a bit more in terms of crash damage and points lost.
However, the net win of having a driver who has learned from errors is an attractive one.
"I'm really happy," added Juncos.
"I knew with a rookie driver like him, potentially his character as well, he's gonna ended up crashing this year.
"That's some of the price that we need to pay to have a rookie driver like him.
"You can have a rookie driver that is conservative, that is never going to develop [in the same way] but we knew what the potential risk was.
"He's doing a fantastic job, like Barber will happen [crashed while in the top 10], it's a mistake for sure. He admitted it, we understand, I raced myself and I can see how difficult this is.
"Sometimes you make a small mistake, a small judgement and the price you pay for that small mistake is huge compared to the situation. And then the luck is involved as well.
"Then the mistake in Indy as well [crashed].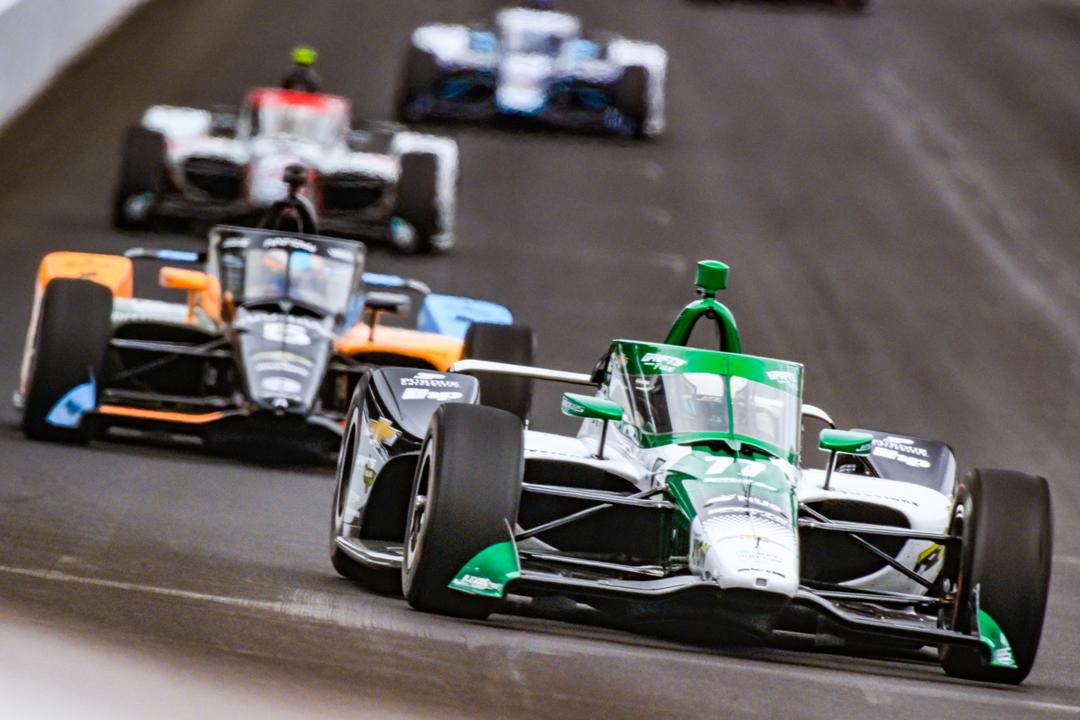 "I mean, he's making small mistakes as a rookie, but most likely he won't make that mistake twice.
"I can see his personality, I can see he's happy within himself. When you have that type of driver, the team is fine, because we would rather have a driver like that than somebody else.
"So we are all happy and I think it's part of the process. Next year should be much better.
"I'm in the same mentality so even when he gets upset with us or whatever I get it and if I put myself in his shoes I agree with him. So that's why I think we work together really good."
There's no doubting Ilott can't make as many mistakes next year. But while the team is learning about full-time IndyCar competition and how to engineer and develop its car for it, it has a rapid young driver with experience of developing a Formula 1 car to draw on.
The downsides might be there, but the potential upside for Juncos is huge, and there's a reason it has fought hard to keep the ex-Formula 2 runner-up.
There's a mutual belief in this project, and now the public is beginning to see the benefits of that.