Kevin Magnussen makes his IndyCar debut as an injury stand-in at Arrow McLaren SP at Road America this weekend.
But the most recent drivers in such roles have shown how hard it is to get up to speed quickly in IndyCar – even when you've got experience.
Just like Magnussen, many of them faced jumping into an extremely competitive series with no sim time, testing or in some cases even time to sort their own overalls.
The Race picks out some of those substitute performances from the past six years to highlight the severity of Magnussen's task.
Oliver Askew, Arrow McLaren SP
Detroit 2021
Start: 23rd
Finish: 25th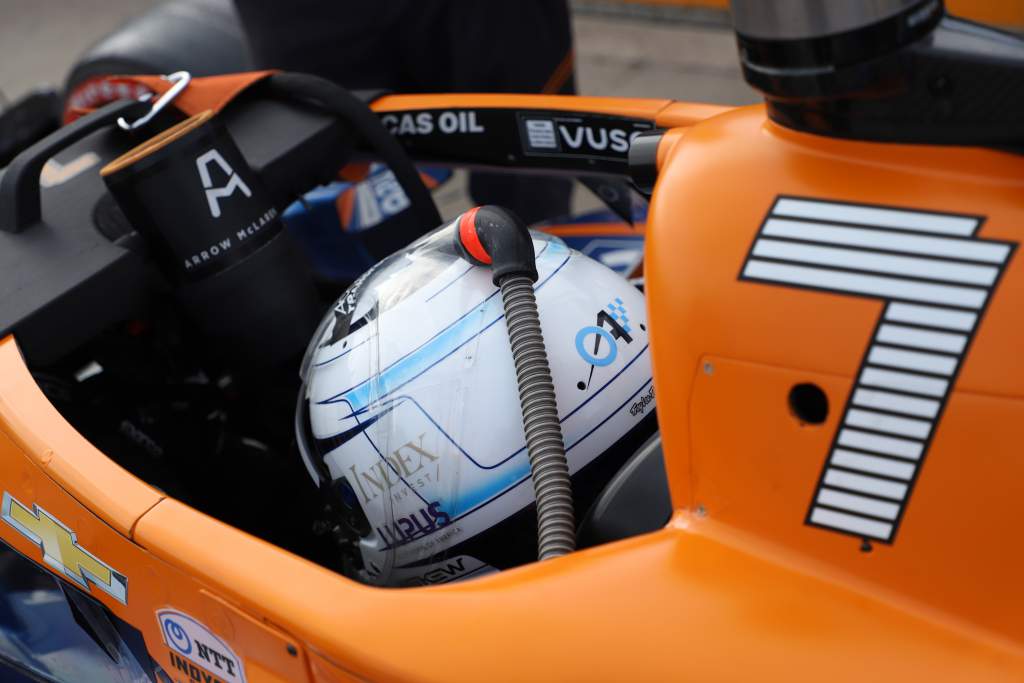 With Felix Rosenqvist injured at last weekend's Detroit double-header, Arrow McLaren SP called up the driver it dropped for him last year – Oliver Askew, who was on site helping his old Indy Lights team Andretti Autosport.
Having never raced in Detroit before and wearing Alex Palou's race boots and Juan Pablo Montoya's way-too-small overalls, Askew was way off in qualifying as you may expect, but was putting a strong race together before a mechanical failure robbed him of a top 15.
When someone like Rosenqvist is on the market you almost have to sign him, but his performances in 2021 have proven Askew didn't deserve his sacking and should get another chance.
Helio Castroneves, Arrow McLaren SP
Indianapolis road course double-header 2020
Start: 19th/20th
Finish: 20th/21st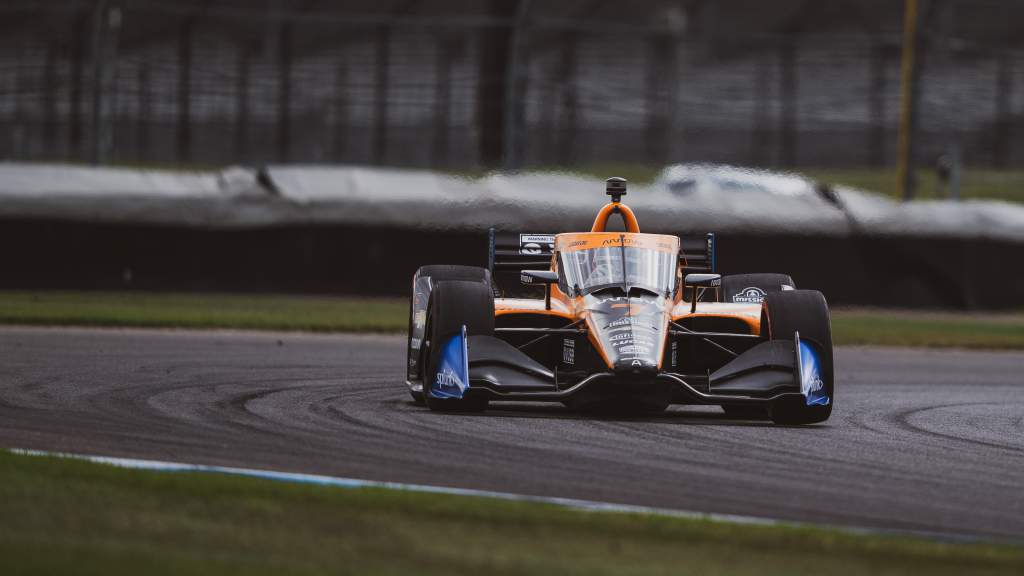 Helio Castroneves was set to seal the IMSA SportsCar Championship with Penske late last year – amazingly his first championship win with the team in almost 20 years – but it was clear his relationship with the juggernaut squad was coming to an end.
Meanwhile after four races, it became clear to IndyCar rookie Askew and those around him that something wasn't right following his Indianapolis 500 crash. So when Askew's concussion was finally diagnosed, Castroneves stepped in at short notice with no testing at the Indy road course last October.
Not only had Castroneves not raced an IndyCar road course since 2017, he was new to this team and its processes, and braking became the immediate challenge to overcome.
While the results don't point to it, given the condensed weekend, lack of learning time and frantic double-header that he had to tackle on his return, Castroneves wasn't awful. He was always up against the odds.
Carlos Munoz, Schmidt Peterson Motorsports
Portland and Sonoma 2018
Best start: 14th
Best finish: 12th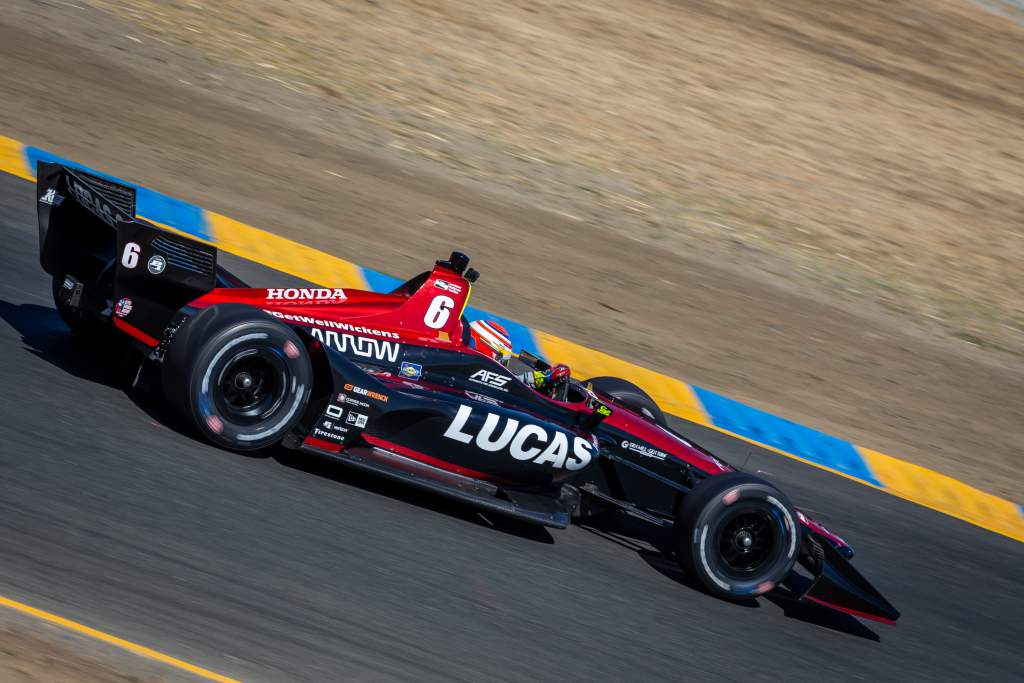 Robert Wickens is still recovering from the horrendous Pocono crash he suffered when racing for Schmidt Peterson Motorsports in 2018. Carlos Munoz had a difficult task standing in for him while Wickens was still in hospital.
Munoz – a shock winner at Houston three years earlier with a brilliant strategy play – seemed a strong choice, especially after finishing seventh in the Indy 500 earlier in the year with Andretti.
He set the fastest lap of the race at Portland but couldn't translate the pace into a top-10 result either there or at Sonoma in the season finale.
Zach Claman DeMelo, Dale Coyne Racing
Three races in 2018
Best start: 13th
Best finish: 12th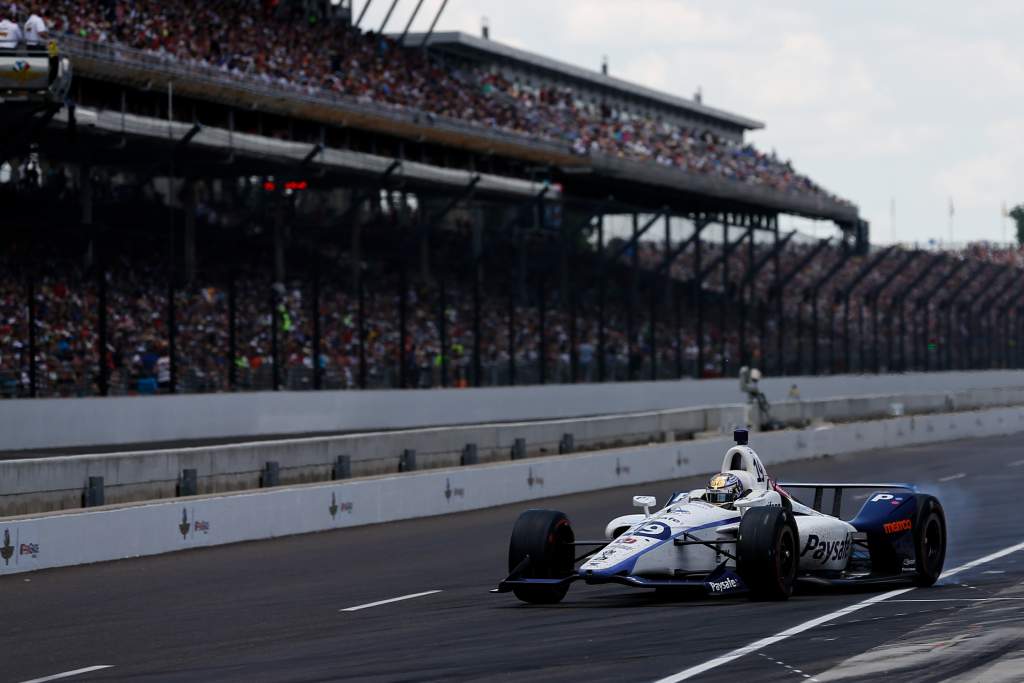 A slightly different case as Claman DeMelo was already driving the #19 Dale Coyne entry as part of a shared schedule with Pietro Fittipaldi, but that programme increased when Fittipaldi was injured in his massive Spa World Endurance Championship crash.
It left him with multiple broken bones and robbed him of a chance to do the Indy 500, with Claman DeMelo stepping in for both Indianapolis races and at Texas.
He did score his best IndyCar finish of 12th in the road course race at the Brickyard, but getting anywhere near Sebastien Bourdais's giant-killing heroics for the team was always going to be tough.
You have to admire Claman DeMelo's topsy-turvy CV that includes UK club racing on his way to IndyCar, but two and a bit seasons in Indy Lights without a title never screams 'IndyCar mainstay', and he hasn't returned to IndyCar after that Coyne stint.
Tristan Vautier, Dale Coyne Racing
Texas 2017
Start: 5th
Finish: 16th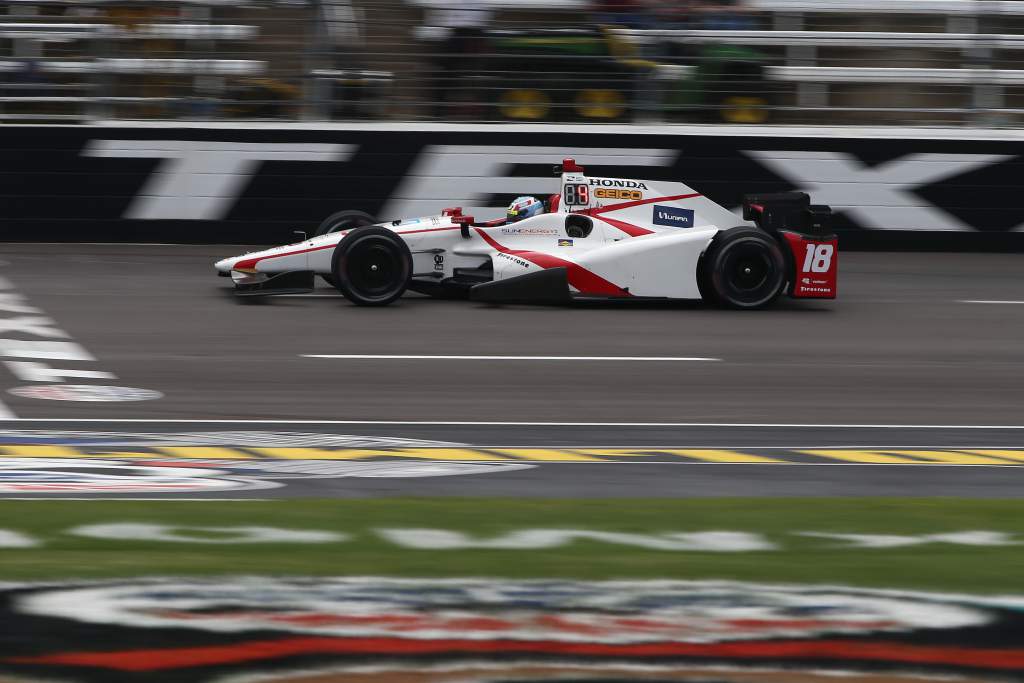 Now an IMSA sportscar star, Vautier is arguably the most impressive performer on this list.
Stepping in for Bourdais after his enormous Indy 500 crash that year, Vautier delivered fifth on the Texas grid – admittedly in a somewhat anomalous qualifying where Charlie Kimball took his first career pole with a track record run at that time.
"I got back in it pretty quick and the team made it easy because the car was so good from the start, to be honest," said Vautier at the time.
"It's really good to work with these guys, [engineers] Craig [Hampson] and Olivier [Boisson] and obviously the rest of the team. The car felt really nice from the start, so it's really helped me out."
The legendary Hampson, now at Arrow McLaren SP, and Boisson, now Grosjean's engineer, had led the team to two podiums to open the year but performance had tailed off at Dale Coyne after that, so little was expected of Vautier in his 31st IndyCar start.
Unfortunately in the race Vautier was caught in a massive crash while running a strong eighth.
Esteban Gutierrez, Dale Coyne Racing
Six races in 2017
Best start: 12th
Best finish: 13th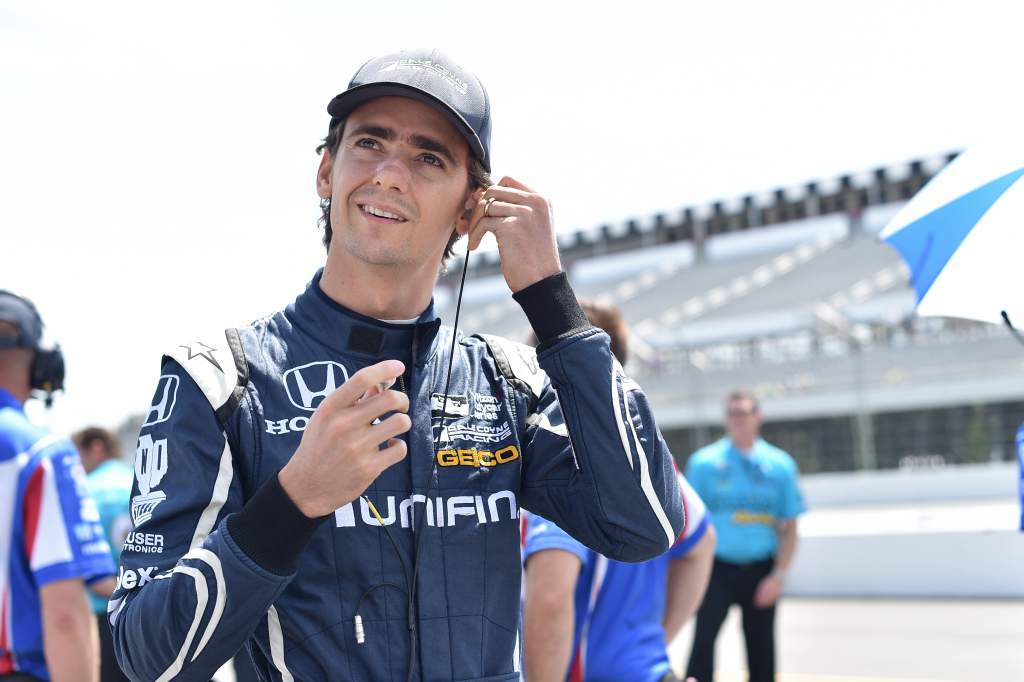 Ex-F1 driver Esteban Gutierrez ended up being Bourdais' longer-term stand-in following the enormous Indy 500 crash the four-time Champ Car champion suffered, and it was always going to be a big ask.
Maybe Gutierrez's qualifying and finishing stats look underwhelming, but having not driven an IndyCar before, a 13th and a 14th among the results is an admirable notch on the resume, as is qualifying 12th for the Watkins Glen race before the end of the season.
I'm sure Magnussen would bite off the hand of the hypothetical motorsport God to secure a 13th or 14th place at Road America this weekend, and he'll also be hoping to make a more lasting impact on IndyCar than Gutierrez, who would fail to secure a return to IndyCar for the 2018 season.
JR Hildebrand, Ed Carpenter Racing
Road America 2016 (but not quite)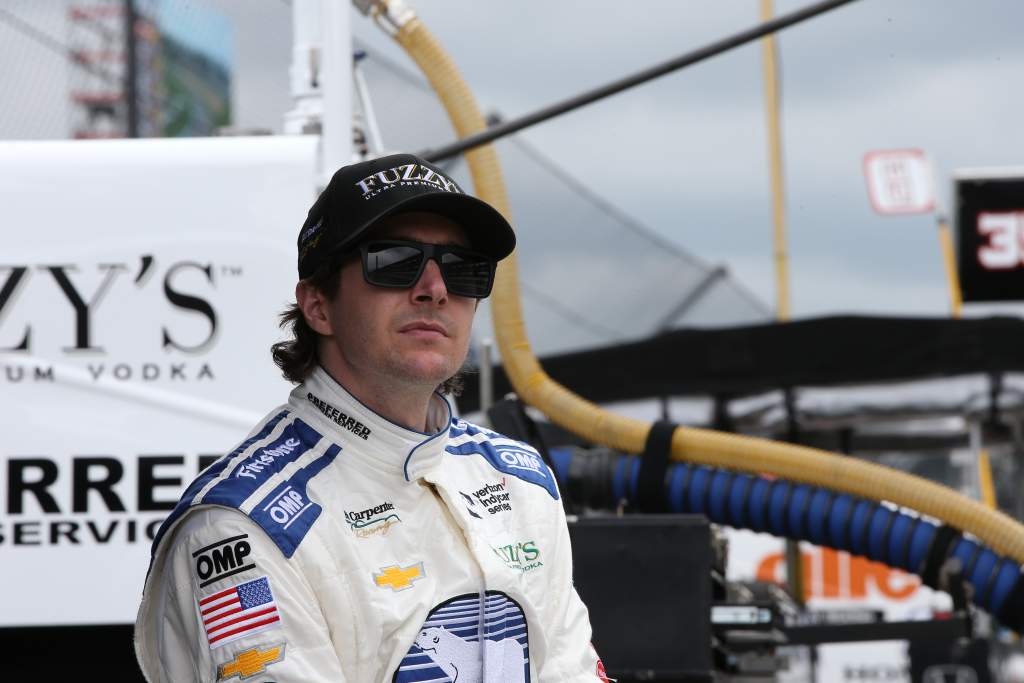 OK, so this is just a bit of fun and an excuse to namedrop our brilliant podcast co-host JR Hildebrand.
He was announced as replacement for the impressive Josef Newgarden at Ed Carpenter Racing (no, Newgarden hasn't driven for Penske his whole life!) following the nasty Texas crash that left Newgarden with a broken clavicle – the same injury current ECR driver Rinus VeeKay sustained this week.
But Newgarden was actually cleared to race at Road America, just two weeks after his injury, and ECR's announcement that Hildebrand would replace its young star proved premature.
Oriol Servia, Andretti Autosport
Sonoma 2015
Start: 19th
Finish: 12th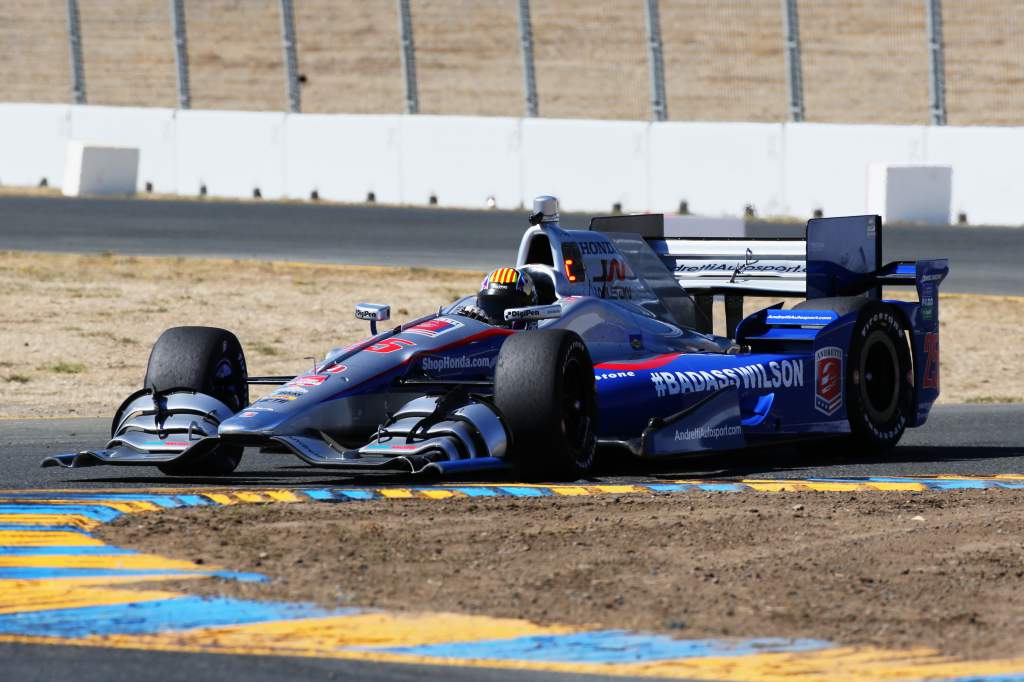 No one wants the pressure of replacing a driver who has passed away, but Oriol Servia admirably stepped in for Justin Wilson after the Brit was taken way from us way too soon, fatally struck by debris in a crash at Pocono.
Servia hadn't driven an IndyCar road course since May 2014, but settled quickly at Andretti Autosport and built his speed through the Sonoma weekend.
The starting position may not have been as he hoped, but a daring strategy looked like it could deliver a top-five before a late caution caught him and similar gamblers out, dropping him to 12th.
It was the kind of valiant effort – even if it didn't produce the desired result – Wilson would have been proud of.
Ryan Briscoe, Schmidt Peterson Motorsports
Eight races in 2015
Best start: 2nd
Best finish: 5th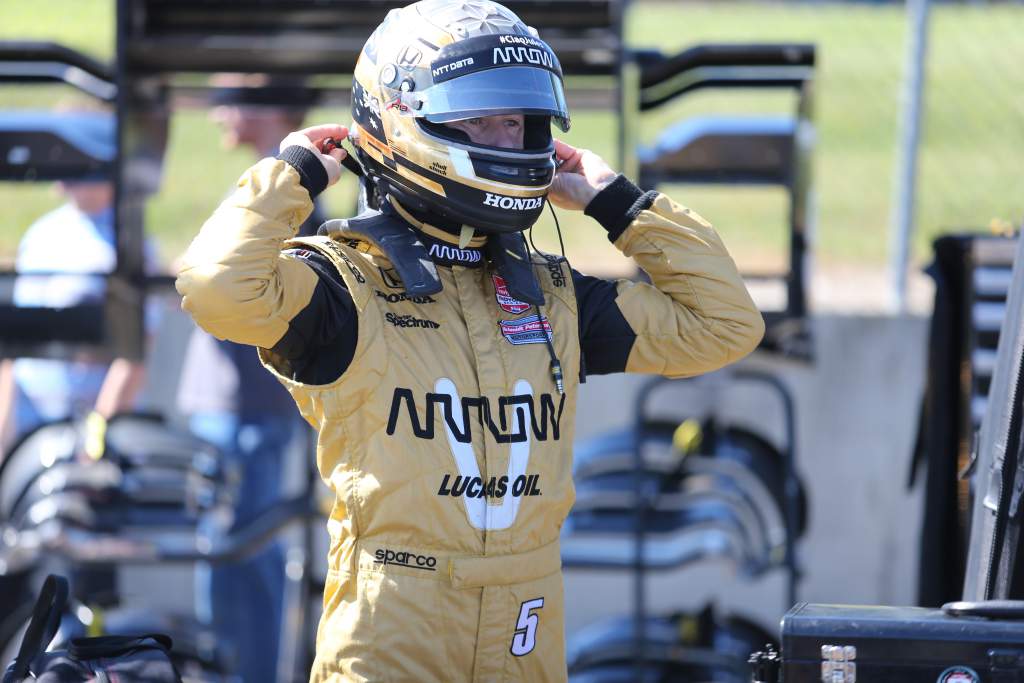 Not many drivers have quite the rollercoaster relationship that James Hinchcliffe has with Indy – either taking pole, being bumped or on this occasion in 2015, almost losing his life in a practice crash.
It was a startling and violent impact that catches your throat every time you watch it, and makes seeing Hinchcliffe compete in any capacity to this day all the more rewarding.
With Hinch ruled out, Ryan Briscoe stepped in at Schmidt Peterson Motorsport for his 10th Indy 500 but had to start at the back for utilising the team's back-up car to qualify.
In the race Briscoe was immediately in the wars, spinning avoiding a crash with Sage Karam that sent Takuma Sato into the inside wall at the start of the race.
Despite this adversity Briscoe and the team fought back to take an honourable 12th position in the circumstances, the team's highest-placed entry in that race.
He scored four top-eights before the season was out and qualified second at Milwaukee before a crash took him out of that race.
Stats-wise, this is easily the best stand-in performance on the list.
Conor Daly, Schmidt Peterson Motorsports
Three races in 2015
Best start: 10th
Best finish: 6th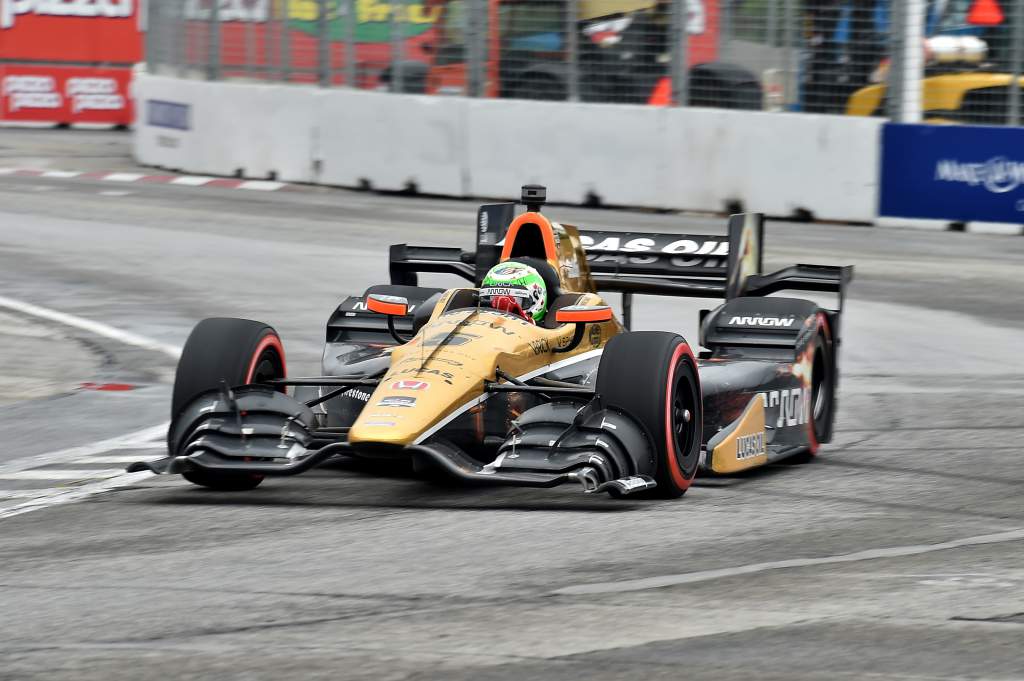 Coincidentally, given the Detroit races were last weekend, Conor Daly has the honour of the second-best result on this list with his sixth at the street circuit back in 2015.
Daly had already done the Indy 500 with the Schmidt Peterson team alongside Briscoe, although perhaps in his trademark 'luckless style' his car caught fire before the race and he didn't run a lap.
He took over from Briscoe on Hinchcliffe stand-in duties for the Detroit and Toronto races – with Briscoe's Texas run sandwiched between. Daly took a 19th and a sixth in Detroit and then a 12th in Toronto before SPM took on Briscoe for the remainder of the season.