Helio Castroneves is the first driver to win the Indianapolis 500 after leaving 18-time winners Team Penske.
It's an incredible stat given the number of great drivers that have gone through its books, but Castroneves has proven that there is life after Penske – especially if you're great.
Given a chance by Jim Meyer and Mike Shank of Meyer Shank Racing, on Sunday Castroneves delivered the perfect Indy 500 drive and timed his overtake on Alex Palou with a handful of laps remaining, to perfection like a true four-time winner. It gave the team its first IndyCar win.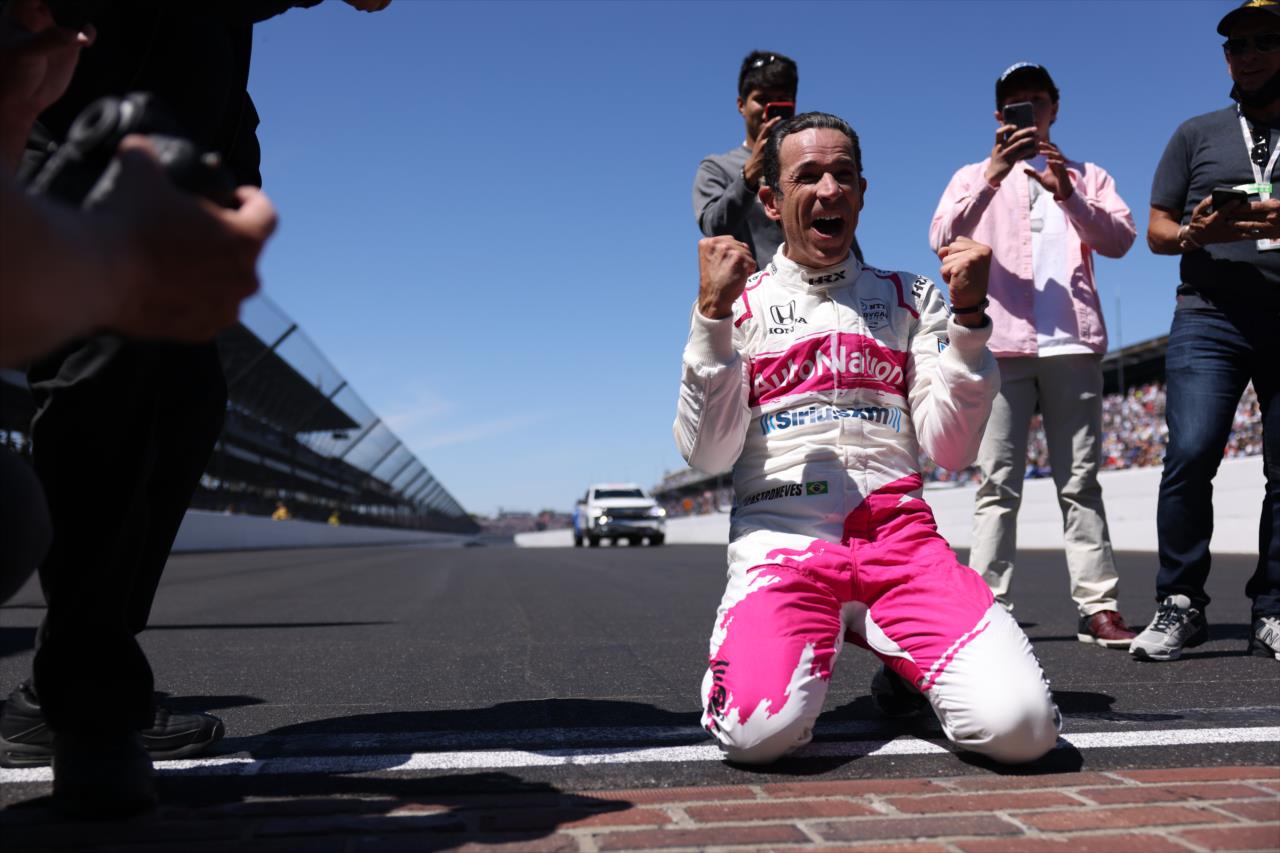 Since ending his full-time IndyCar career at the end of 2017 and switching to the IMSA Sportscars Championship with Penske, Castroneves was 27th, 18th and 11th in the Indy 500 across 2018-2020. But as a three-time winner you've always got something to offer and his IMSA title last year should have been a warning shot that Castroneves has lost none of his talent.
Still, when it became clear that he would be parting ways with Penske for 2021, some drivers may have accepted that as the end. 20 Indy 500s and three wins in the bag, 46 years of age and ready for the next chapter.
No such nonsense.
Castroneves acted in the exact opposite way. He pursued a return to IndyCar fiercely – first taking a one-off drive for Arrow McLaren SP last year – and he still believes he should be in a full-time seat, as his deal with Meyer Shank Racing signed in November 2020 is only for six races this season.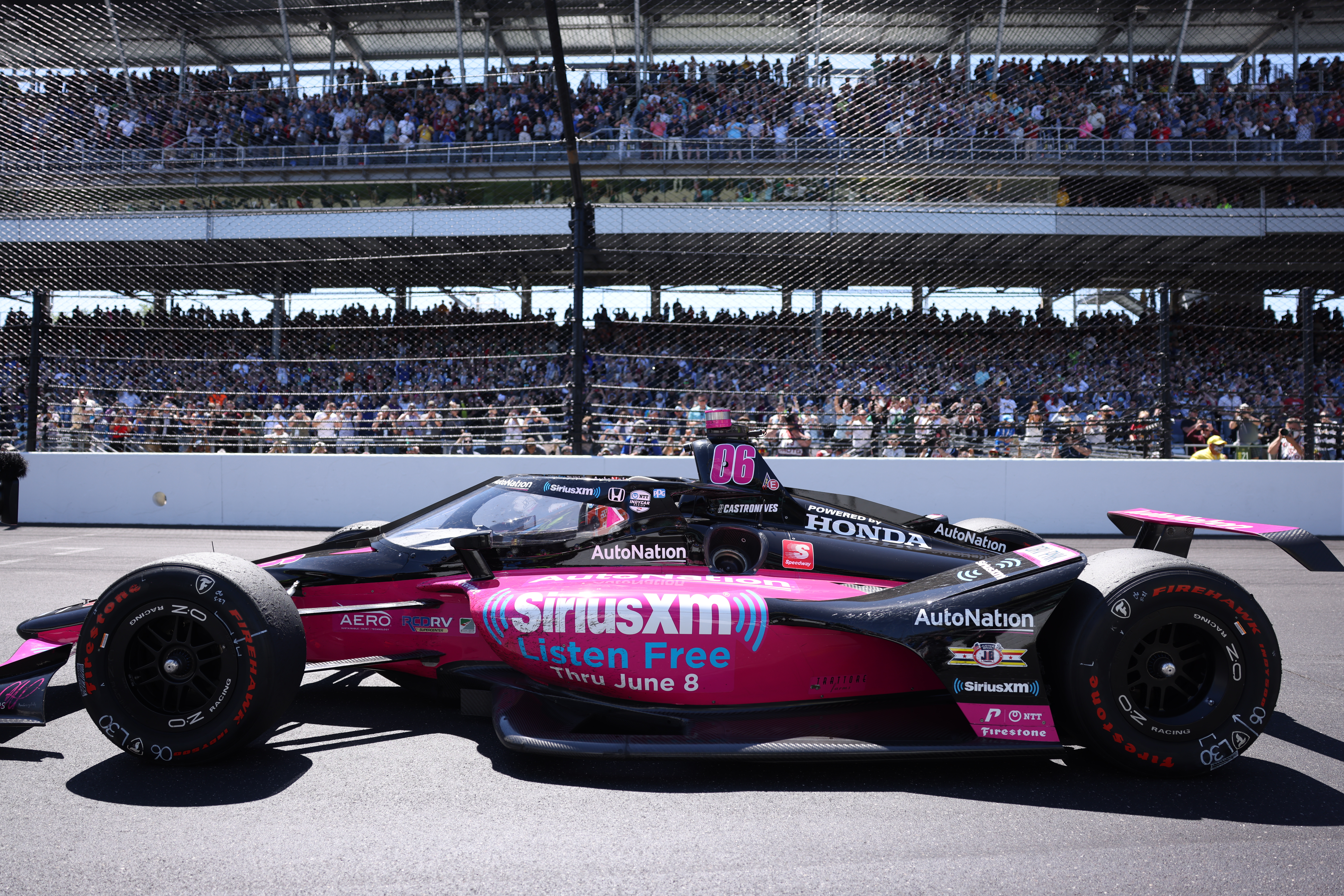 Asked if it was like proving a point to himself and everybody else when parting ways with Penske and delivering this 500 win, Castroneves answered The Race: "It's not about proving a point.
"When I moved to the sports car programme, I have to say I learned so much. My knowledge of racing just expanded. When you start racing with three different types of classes in the same race with different speeds, you start learning how to calculate moving and passing without damaging the car.
"I have to say that was great.
"Was it what I wanted? No, because I want to keep going at Indy. You do lose a little bit of the timing because it's a completely different car.
"However, I took a different route. We finished with Team Penske winning the championship, with a lot of wins. It wasn't just like luck, it was a lot of wins. Then I want to go back.
"I did everything that I possibly could to go back. I'm very fortunate that Mike and Jim said, You know what, I can see this in you. Here we go.
"When you work hard, when you put all the puzzles together, it should be a great opportunity. I'm so grateful for that."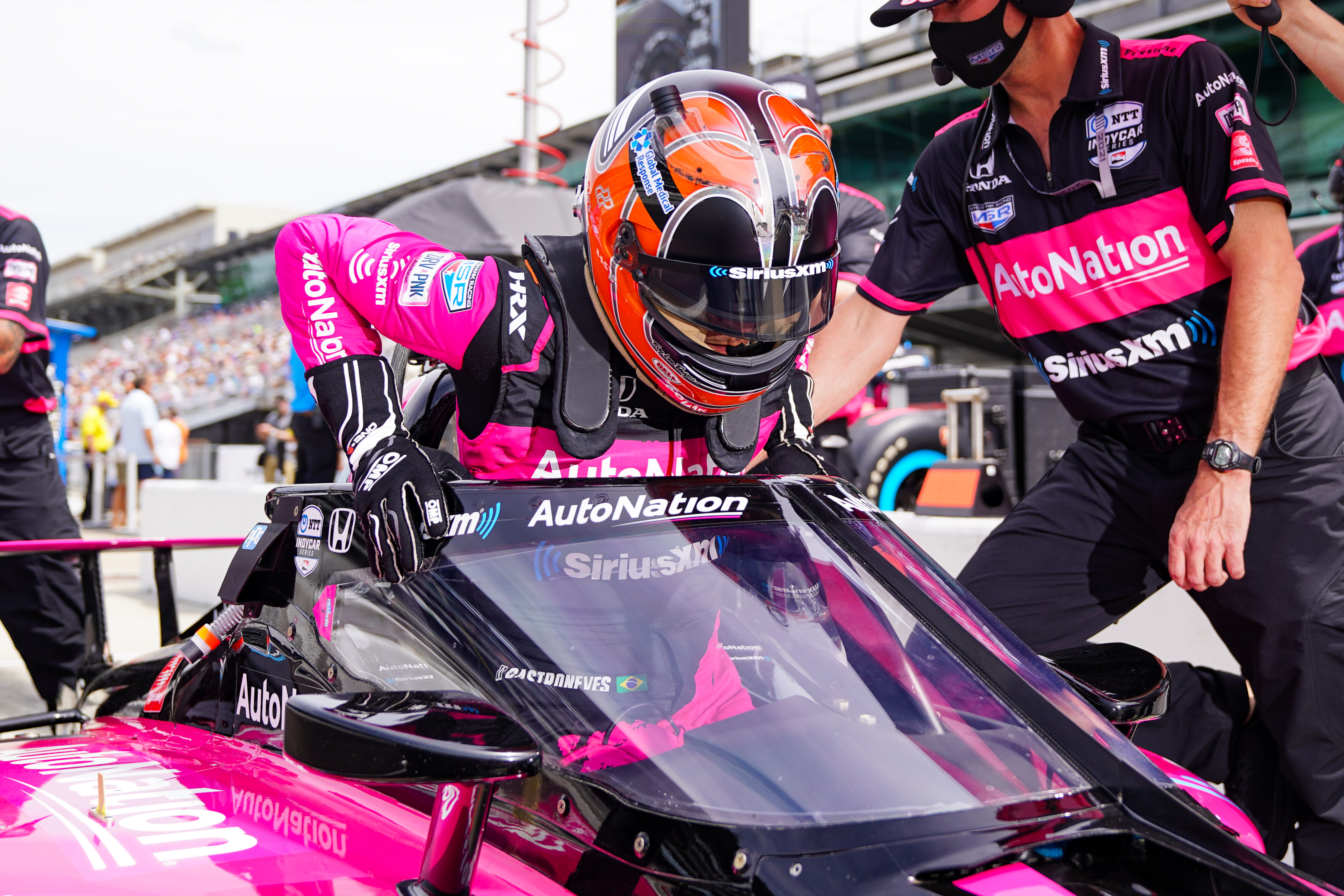 He later added: "A lot of people had question marks, I understand, I get it, but I never stopped believing and that's what matters."
You have to say even if leaving Penske wasn't Castroneves' first option, it now looks like a masterstroke as the team struggled in qualifying once again, even if a resurgent Simon Pagenaud took third for the team in Sunday's race and Castroneves' replacement Scott McLaughlin looks like a star of the future.
For Castroneves though, he's been immediately at home in this new squad, one that despises being labelled a smaller team and that has been in scuffles earlier this season and last in its 'elbows out' approach to proving it won't be pushed around. By anyone.
Mike Shank had most commonly been associated with sports cars – even if one of his first notable successes was running Sam Hornish Jr to the Formula Atlantic title in 1999 – but IndyCar was always a place he wanted to be.
He had to ice plans to enter in the early 2010s but in 2017, co-owner Jim Meyer came on board and the team has created the blueprint for how to enter and be immediately successful in this IndyCar Series.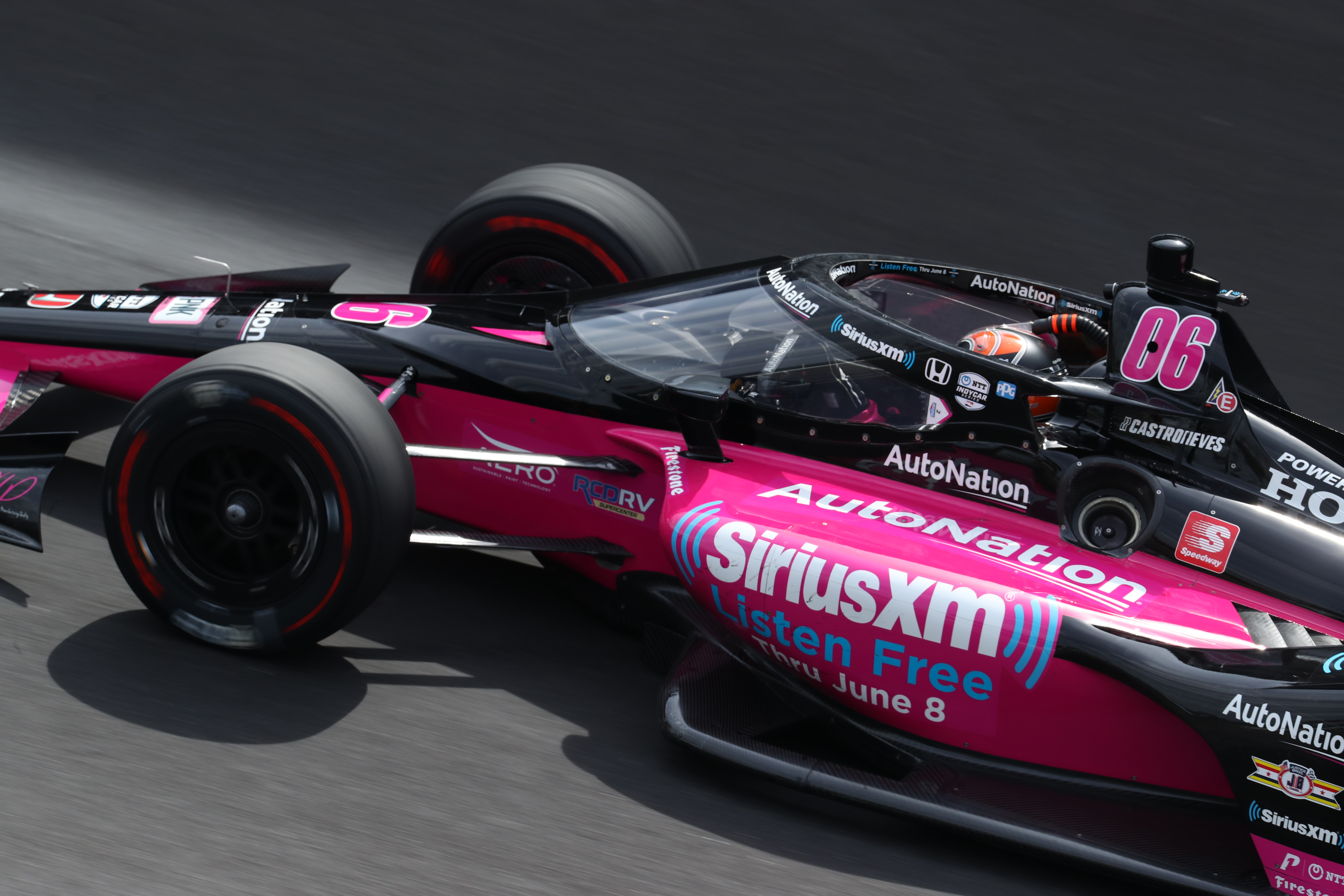 There's a number of elements to this blueprint. The first is to not get too big too quickly. That's fairly easy for Shank as he's only interested in one or two-car teams competing at the elite level rather than a big multi-car operation, but still rushing things through can be damning. MSR entered the Indy 500 in 2017, did six races in 2018 and then 10 the following season before going to a full season in 2020.
Meyer, who has connections to Sirius XM radio and Liberty Media, was really the catalyst on the business side for making this team tick, but it's not like tens of millions of dollars have been thrown errantly at the project. Everything's been done in a calculated fashion.
"I kind of got a little bit tired of reading we're the little team that could," Meyer says.
"We've never believed that. We had a plan.
"We knew we were going to start very slowly.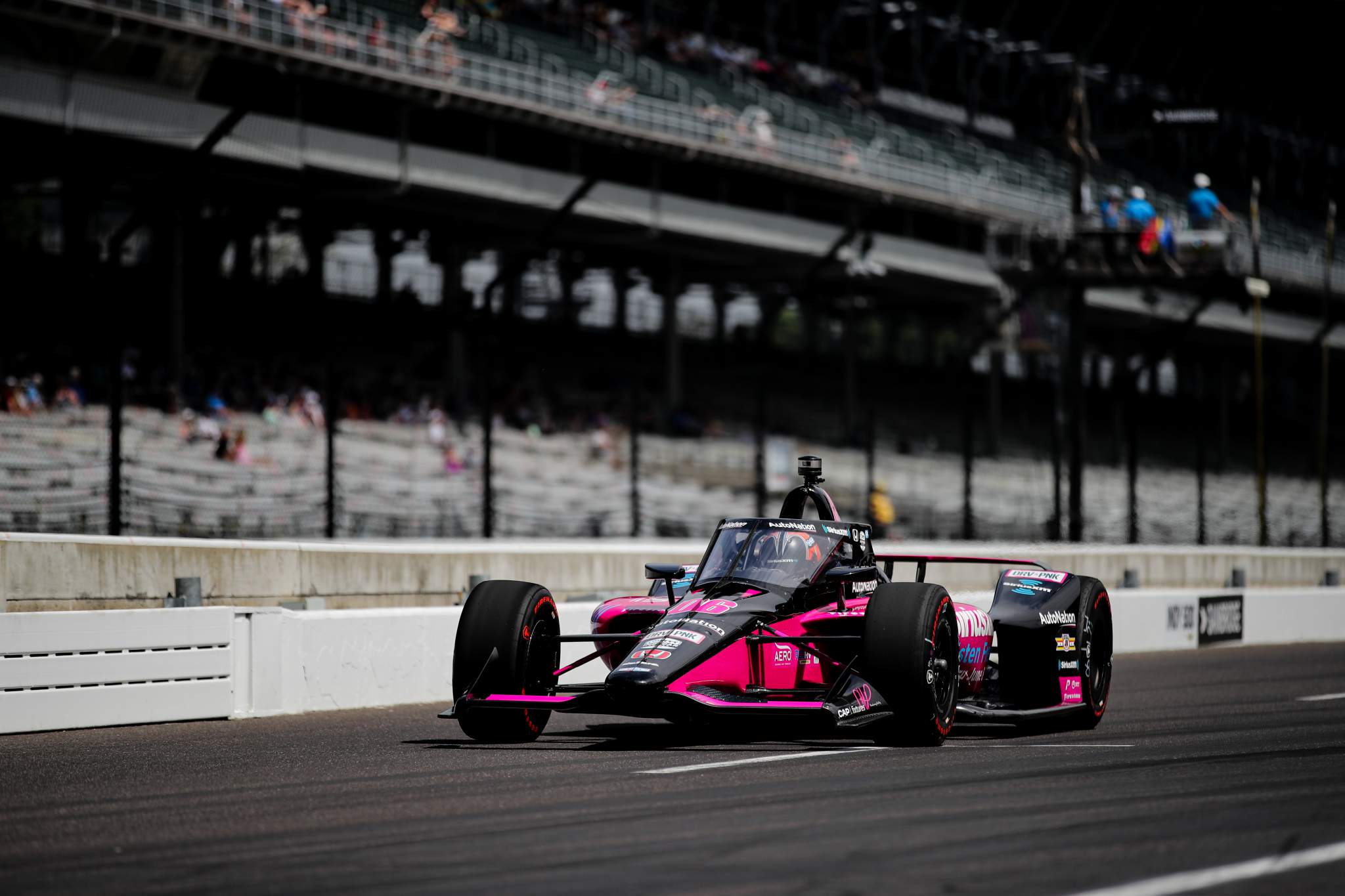 "Mike was incredibly disciplined. I wanted to go faster earlier, he explained to me how fast we could waste our money if we weren't careful.
"We had a strategy and a plan. But we believe every day we can compete with anybody out here."
Jack Harvey has been another key element to the success of the team, there from the beginning in 2017, scoring its first podium in 2019 and subject to arguably the least amount of luck in IndyCar, but he's regularly showing top five pace which will no doubt convert into a win soon.
F1 owners Liberty came onboard at the end of 2020 and that helped MSR make the step to two-car team with six races for Castroneves alongside Harvey and to take a factory Acura team in IMSA, coincidentally which it lost its first race the 24 Hours of Daytona, to Castroneves who was signed by Wayne Taylor Racing.
Speaking of Daytona, Castroneves said "you didn't hire me," to which Shank replied, "that will change."
The Race wrote in November that this was always going to be the perfect marriage and that having Castroneves onboard was only going to be a good thing even if he didn't deliver on track because his experience would elevate the whole team. It turns out MSR got to have its cake and eat it on both counts.
"Jim [Meyer] and I looked at the performance numbers from Helio in 2017," said Shank. "I didn't quite get [understand] him not running anymore. Of course, I thought he still had something left to him."
The duo couldn't have achieved its success without Andretti Autosport which, for the second year in a row as a team, qualified well and struggled in the Indy 500.
As part of a deal signed for 2020, MSR receives engineering support and cars from Andretti Autosport, making the team effectively eight cars in total including MSR.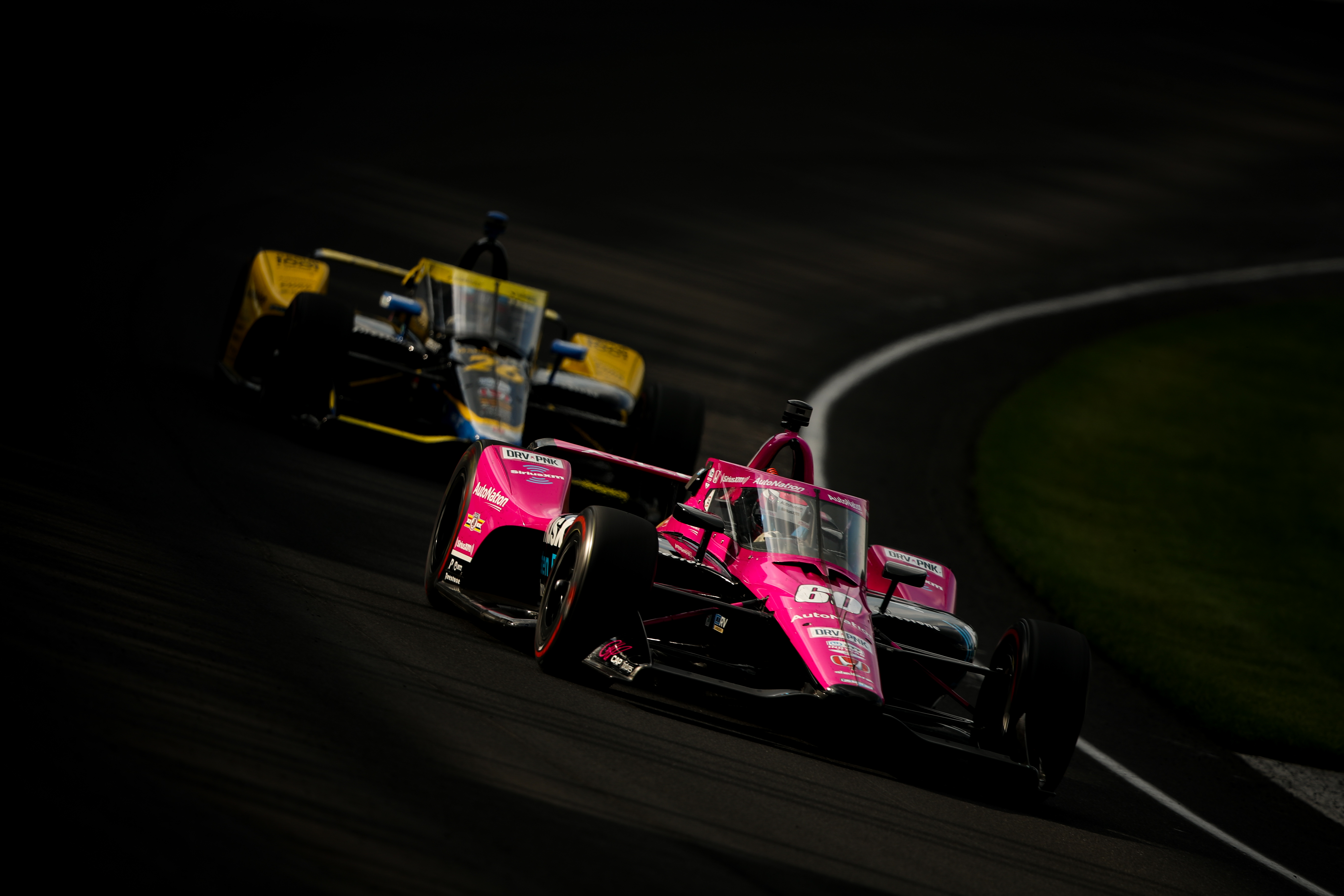 It's easily one of the best deals signed in IndyCar. As the only team affiliated to Andretti, MSR gets brilliant race cars, access to Andretti's engineers, its parts and six team-mates' worth of data at the 500 and four everywhere else. Sure, there's a bit of protection from Andretti in terms of the information MSR has access to, but Sunday shows you it's not affecting things much!
However, this result – and the 'elbows out' ferocity at which MSR defends itself, which included an incident at Texas where Harvey blocked Alexander Rossi of Andretti aggressively – feels like some sort of crossroads has to be on the horizon.
In many ways, all things considered, MSR has done a job just as good relative to Andretti over the past year and a half. Now it has beaten team owner Michael Andretti to the event he most wants to win every year and you can't see that being conducive to a harmonious relationship.
It's quite the opposite at the moment, as Shank explains when asked about that potential crossroads the team's trajectory is pointing it towards.
"The one thing that we've always said to Michael [Andretti] and Rob [Edwards, COO] and JF [Thormann, president], those guys over there, we always felt like we'll get what they have. We don't feel anything is being held back.
"They've given us the most current things. That's all we can ask.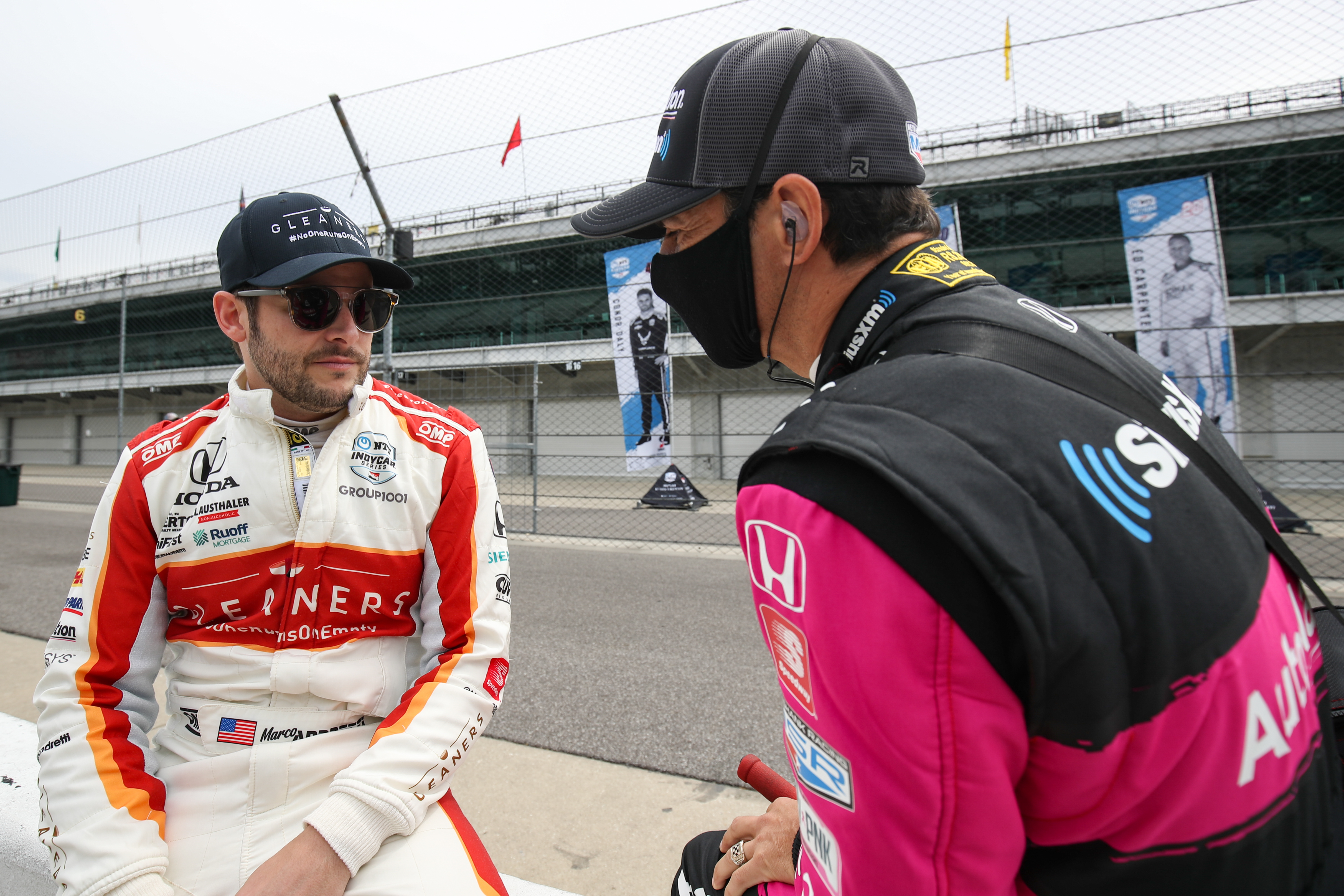 "We're working on another deal with them now.
"Again, I've kind of mentioned this modern way to go IndyCar racing, which I consider these technical alliances, can make you look like a hero. That's what happened today."
With Castroneves now tied for the most number of Indianapolis wins, of course attention turns to whether he will be back for another go, to which Shank says "I believe Helio deserves to go for a fifth Indianapolis win, we're going to do everything we can to make that happen for him".
"It's amazing to follow in this group with Al Unser, Sr., A.J. Foyt, and my hero Rick Mears. Super honoured to be in this group," says Castroneves.
"But more important is I love to be surrounded by great people. It was great to be with Penske, and now my new friends [MSR], I really am having a great time. A new opportunity, with this amazing team. Look what they're showing.
"They're showing already with Jack [Harvey], several races. It was the right strategy [for the 500]. Now we're able to execute."
And Castroneves can still execute at 46-years-old. You could tell by the end of the day the Brazilian was beginning to tire of the young guys/old guys debate and no one likes to be reminded of their age. But he's here, winning, and has the "fire" to get out and grab more at the 500 and elsewhere given the chance.
"It's proved that it's a label, people put a label on a number and say the guy's old," Castroneves explains.
"In the past Mario Andretti Rick Mears, AJ Foyt, all these incredible guys were able to race past 50 years old.
"But all of a sudden I see 'there's a young guy with an opportunity'. Probably, you're going to spend more time and money on them crashing while he's learning, than actually a guy that has experience and can make things happen.
"I still have the fire. I love what I do, this is my passion.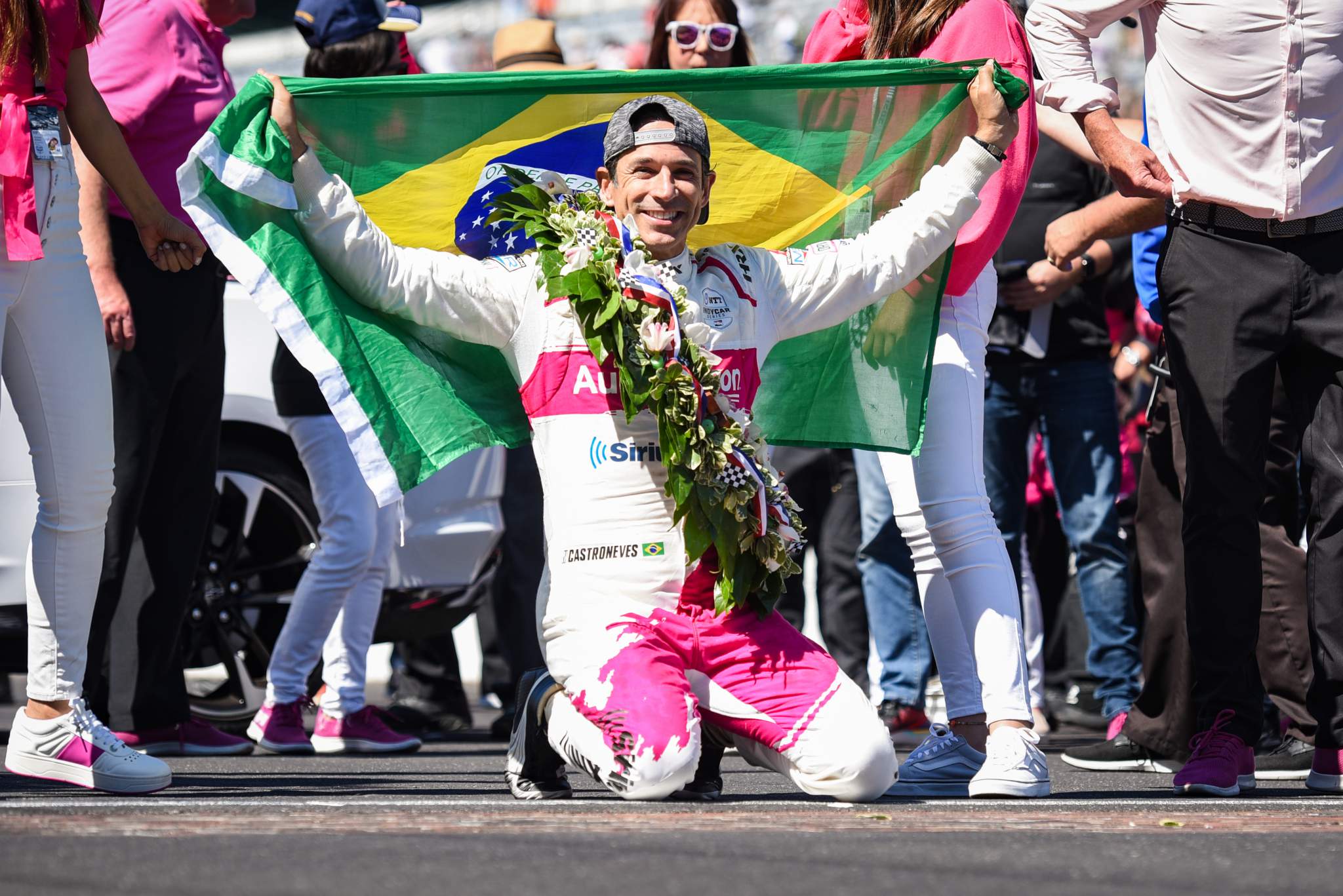 "Jim and Mike, they're passionate about it. A lot of people here racing, they're passionate about it and you can't take that away.
"So for me, representing the old guys, I feel that the technology, the way it is, we can still go for a long time, and I will, as long as I have the opportunity, I will."
Age really is just a number to Castroneves, and there's no sign that he's stopping yet.
People will think twice before ruling him out of winning another Indy 500. Before that's a conversation though, we'll see Castroneves with Meyer Shank at Nashville, the Indianapolis road course race, Portland and Laguna Seca.