Not many drivers get to make a mid-season debut in a car that won the last race and is leading the championship. And yet there's reason to suggest that Kevin Magnussen should be prepared to forget much of what he learns in his maiden IndyCar outing this weekend.
On the one hand, if Magnussen wants to repeat this feat and take on more IndyCar races in the future – if the Peugeot sportscar contract he'll begin next year allows it – this weekend at Road America could be crucial for laying those foundations.
However, he's going into a unique team in Arrow McLaren SP that has suffered from a rollercoaster variation in pace and handling characteristics over the last two seasons. That's how at one street circuit it finished a best position of 12th – at St Pete – and gets "destroyed", according to series leader Pato O'Ward, who then emerges the star of the Detroit weekend, in which he arguably could have won both races had things played out differently.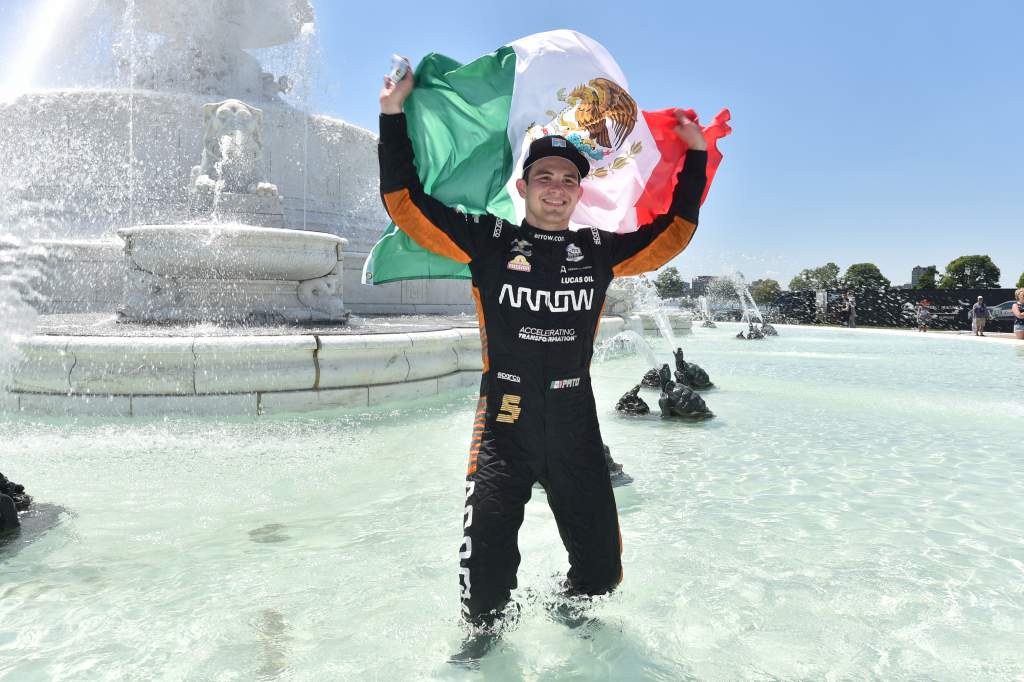 "We have, I think, one of the hardest cars to drive in the paddock, but it is damn quick if you get a lap together," O'Ward told The Race after his Texas win last month.
Detroit POLE LAP

Ride along with Daisy and I as we take on the streets of Belle Isle @IndyCar || @ArrowMcLarenSP || @IndyCaronNBC

Disfruten🥰 pic.twitter.com/v1CXYubczB

— Pato O'Ward (@PatricioOWard) June 14, 2021
"We don't have the right balance yet for racing, it's very hard on tyres. Everybody's like 'ahh, he needs to take care of tyres'. I can guarantee you that I am as gentle as I can, and if I am more gentle I am going to be two seconds off the pace.
"There is time to be gained in just being able to take care of the tyres more on a road course."
This weekend will be the perfect yardstick of how far AMSP has come, as it lost a race win to Ganassi in the closing stages last year because its tyre wear was worse than Ganassi's. That's not to say the team is going about things wrong – after all, being able to switch the tyres on quickly secured O'Ward's win in Detroit last weekend.
It's just a fact that the car can be barnstormingly quick, but also very tough to drive. Of course the team has listened to the drivers and attempted to resolve this issue, especially for Felix Rosenqvist, who Magnussen replaces following a massive Detroit crash.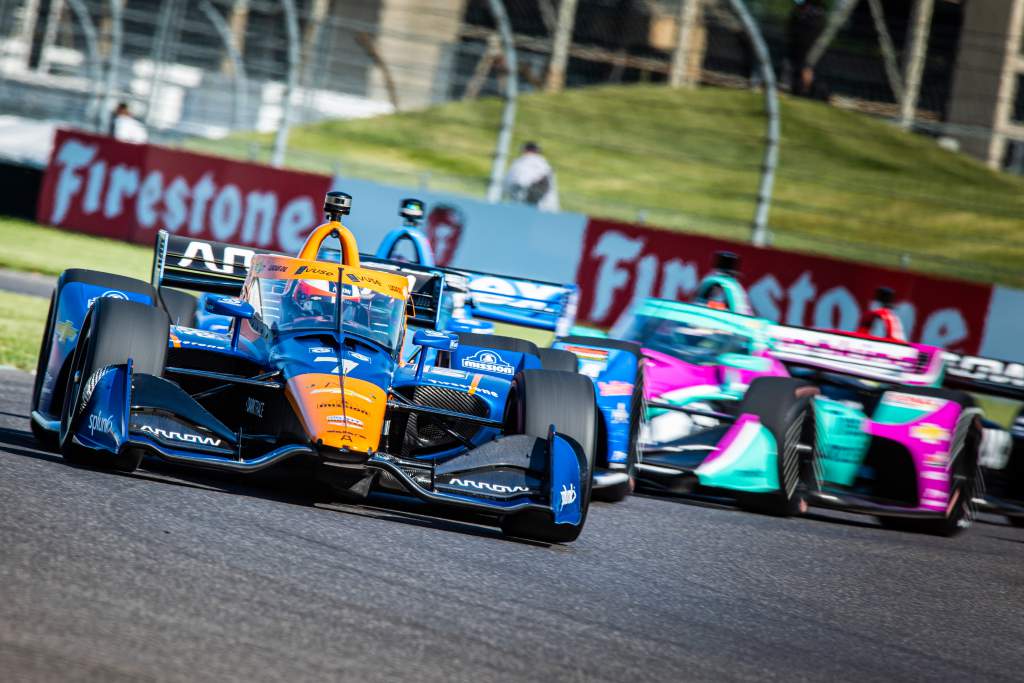 However, changing a car's philosophy in IndyCar is an off-season job, and testing has been so infrequent over the past two years that AMSP has to strike a balance of remaining competitive while trying to tweak its characteristics.
So, Magnussen is effectively jumping into a beehive that he just needs to escape from unscathed at Road America this weekend.
For any fans who want to see Magnussen back in IndyCar after that, all you can do is hope that he is not put off by what is going to be an incredibly difficult experience.
Not only is it going to be almost impossible stepping into arguably the most competitive single-seater series in the world at this level, without specific training and simulator time, or a test, but he's doing it in a car that's a tough nut to crack.
The car works well driven in certain ways, but Magnussen's coming in totally fresh without any experience of how to manage that. He'll also be dealing with IndyCar's hard and soft Firestone tyres for the first time, the latter on which he won't even get to use until late in practice or maybe even only come qualifying.
Then there's the aeroscreen, how hot it will be in the cockpit and, on a similar note, the sweeping undulations of the track and no power steering. All of that will make it a physical experience for Magnussen.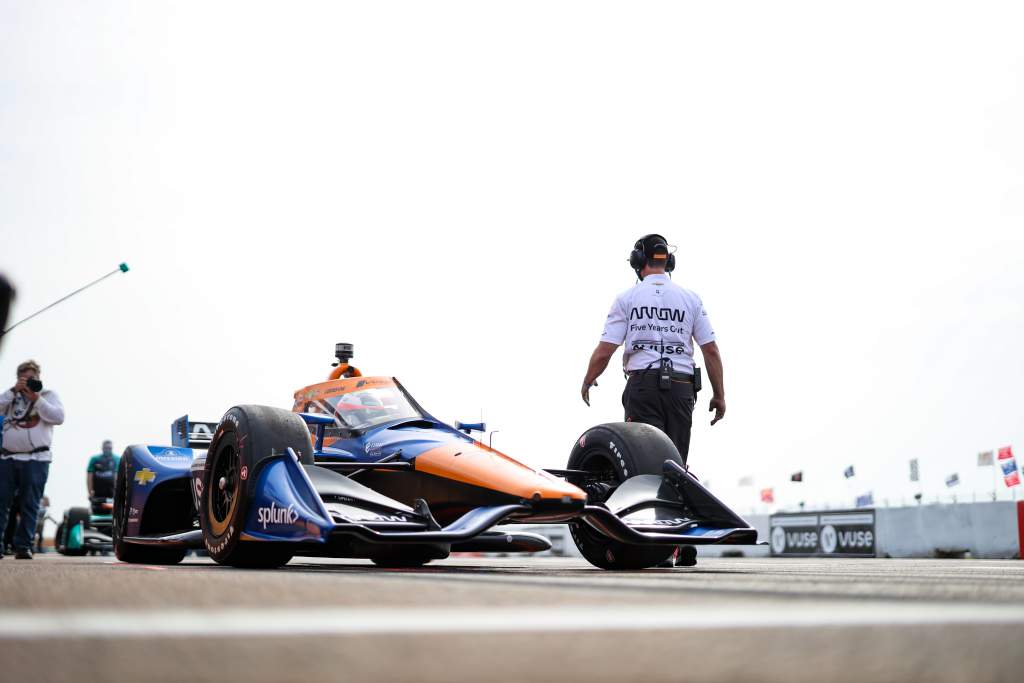 It's not all doom and gloom though!
Indianapolis 500 winner Helio Catsroneves has proven that the IMSA sportscar championship can be a brilliant way of staying sharp and preparing for IndyCar.
Castroneves was shoved out of the side door of his Penske IndyCar seat at the end of 2017, but has used IMSA to stay at an elite level and Magnussen has been an immediate success since joining the series this year.
The Dane, along with Chip Ganassi Racing team-mates Renger van der Zande and Scott Dixon, narrowly missed out on what would have been a debut win for Magnussen at the Daytona 24 Hours with a puncture in the closing stages.
However, at the last round Magnussen and van der Zande broke through for a popular maiden win in Detroit alongside the IndyCar weekend that was going on simultaneously.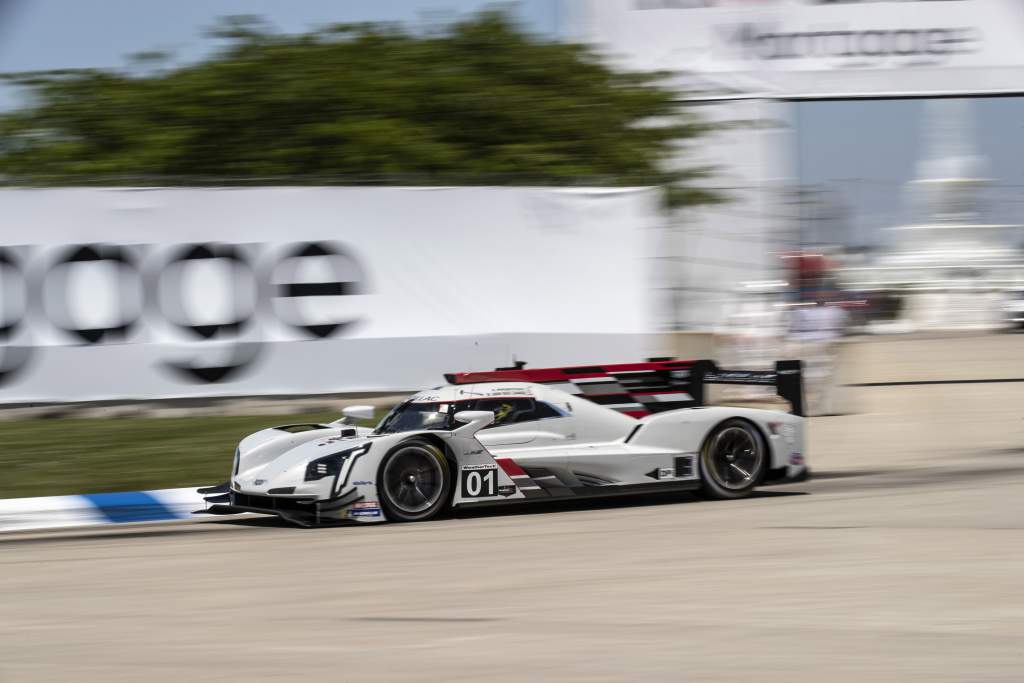 Magnussen was at the Indy 500 this year and was talking up the event. And of course his Ganassi team – from which he's been "released on a temporary basis" for this weekend – is arguably the best in IndyCar this year. Among the seven different winners in eight races to start the season, there are three Ganassi drivers.
The key element for Magnussen is to learn the processes and the cadence of an IndyCar weekend, how and why changes are being made to the car and the impact those changes have, and about the strategy, which is such a huge part of IndyCar racing.
There will be an element of expectation built in, because of his resume and how highly-rated he is as a driver.
But Magnussen just needs to approach this weekend with an open mind and be amenable to the fact that the car may or may not suit him. That needn't be the end of his IndyCar dalliance if it doesn't.