Jack Harvey will race for Rahal Letterman Lanigan in the 2022 IndyCar season, piloting the #45 entry.
Harvey made his IndyCar debut with Meyer Shank Racing in the 2017 Indy 500 and he and the team steadily increased their number of outings each year before going full time with Andretti engineering support for 2020.
Harvey scored a best finish of third with the team in 2019, and had 49 starts, a fastest lap and two third-place starts.
Harvey and MSR had a huge amount of bad luck over the last two years, perhaps reconciled on the team's side by winning the Indianapolis 500 with Helio Castroneves in its second car earlier this year.
After Harvey told MSR of his intention to switch teams, 2016 IndyCar champion Simon Pagenaud was signed to partner Castroneves for MSR's two-car team in 2022.
"I'm incredibly excited to be joining Rahal Letterman Lanigan Racing," Harvey said.
"I've been working towards this moment for my entire career and I'm so honoured.
#THENEXTCHAPTER is here

I am extremely proud to join @RLLracing for 2022 & beyond. I am absolutely buzzing for this opportunity! Thank you Bobby, Mike, David and Piers for the trust you have put in me. And it's an honour to represent @HyVee on this new challenge! Bring it on! pic.twitter.com/fB46L7ufvJ

— Jack Harvey (@jack_harvey42) October 11, 2021
"I'm eager to get to work with Graham and the entire team. We have common goals of competing for wins and championships, and I'm confident we'll be contending from the drop of the green flag next year.
"This is an exciting next chapter, and I can't wait to see what lies ahead."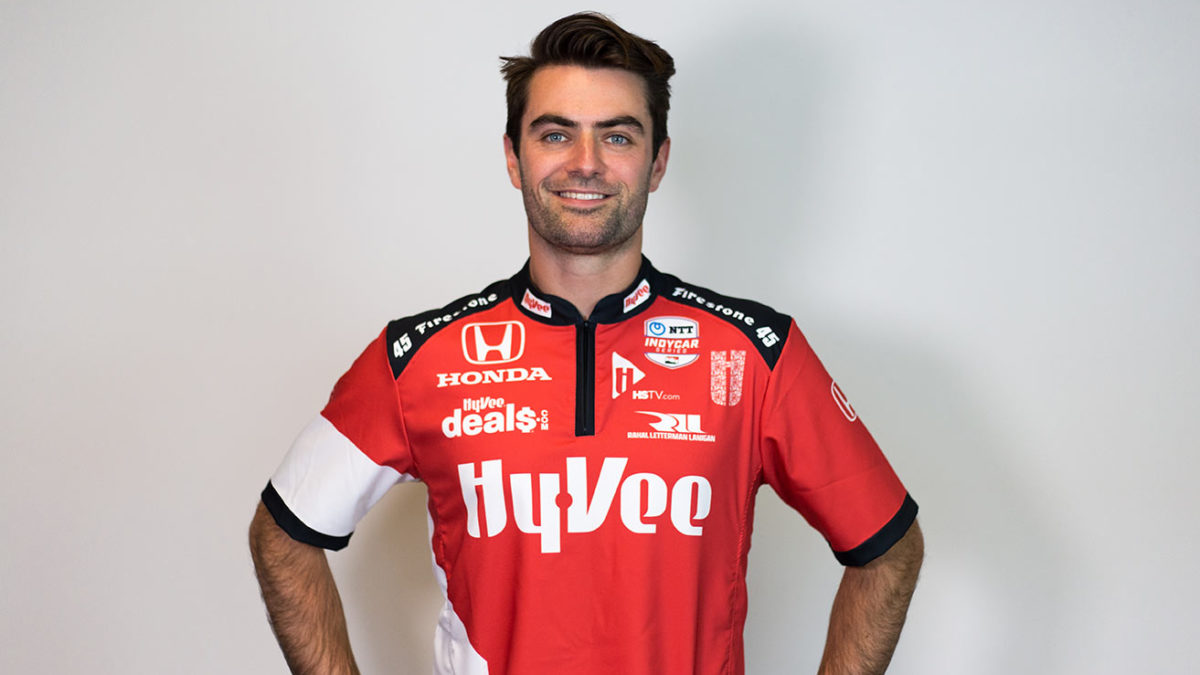 Rahal quickly became one of the hottest destinations in silly season thanks to its recent Indy 500 win in 2020 and consistent results moving it closer to IndyCar's leading teams.
The team confirmed Takuma Sato's exit on October 5 and paid tribute to him in a number of tweets.
Team owner Bobby Rahal said it was a "privilege and an honour" to have Sato at the team on two different occasions, adding he was "forever indebted" to him for his 2020 Indy 500 win before wishing him the best with his next challenge.
Sato looks set to replace Romain Grosjean at Dale Coyne Racing.
Harvey will pilot the #45 car that was used as a third RLL entry on a part-time basis in 2021, with the identity of the driver who will directly replace Sato in the #30 entry to be announced.
Harvey will be the team's main hope for a championship alongside Graham Rahal, who had one of his best seasons as a driver in 2021 even if the results didn't always show it.
"I can't tell you how pleased I am to welcome Jack to our team," Bobby Rahal added.
"I first heard of him during his time in Indy Lights. He has a great record of success over the years in all forms of racing so I'm pleased that he agreed to join our team.
"He and Graham will work well together and be a strong foundation for our driver line-up that will raise not only the level of each driver individually but of the team as a result. I respect and appreciate his commitment and work ethic to racing on and off the track which is so key.
.@jack_harvey42's @HyVee @Honda @IndyCar puts the hot in HOT ROD 👇🏼

🏎🔥🔥🔥

This is one of three @HyVee liveries slated for 2022. pic.twitter.com/MDkqsvFckR

— Rahal Letterman Lanigan Racing (@RLLracing) October 11, 2021
"And I also respect the way he deals with people – friendly and respectful. I think we're going to have a lot of success together and I very much look forward to having him with us."