It's a year on from one of the most impressive Indy 500 wins we've ever seen.
Rocking up at the speedway last year, I don't think there was anyone in any doubt of Helio Castroneves's ability at the speedway, or in Meyer Shank's potential to do well given its impressive CV and engineering help from Andretti.
But the chances of beating out five other Andretti cars and for Helio to become the fourth four-time winner of the race felt like a reach.
With that, the race asked a man who remembers huddling around the radio to listen to the race in his youth near Columbus, Ohio.
"There's kind of two things that stand out to me, one is the realisation of a dream that I've had since I was seven years old, and listening to it on the radio and getting the Indy Star every month with my parents on the east side of Columbus, Ohio," team co-owner Mike Shank tells The Race.
"To actually win the thing, is out of body. It's out of body.
"Just full of gratefulness and happiness and I've watched that many times on YouTube this past year.
"I think the other thing that stands out to me is my wife and I got to ride around in the Camaro with Helio and his wife and daughter [after the race].
"And that lap that we did was five miles an hour and the people, the outpouring of love for him was a force that I've never felt coming my way. I just happened to be sitting next to him! It was incredible to see people climb the fence and just pure happiness for him, and it's just incredible."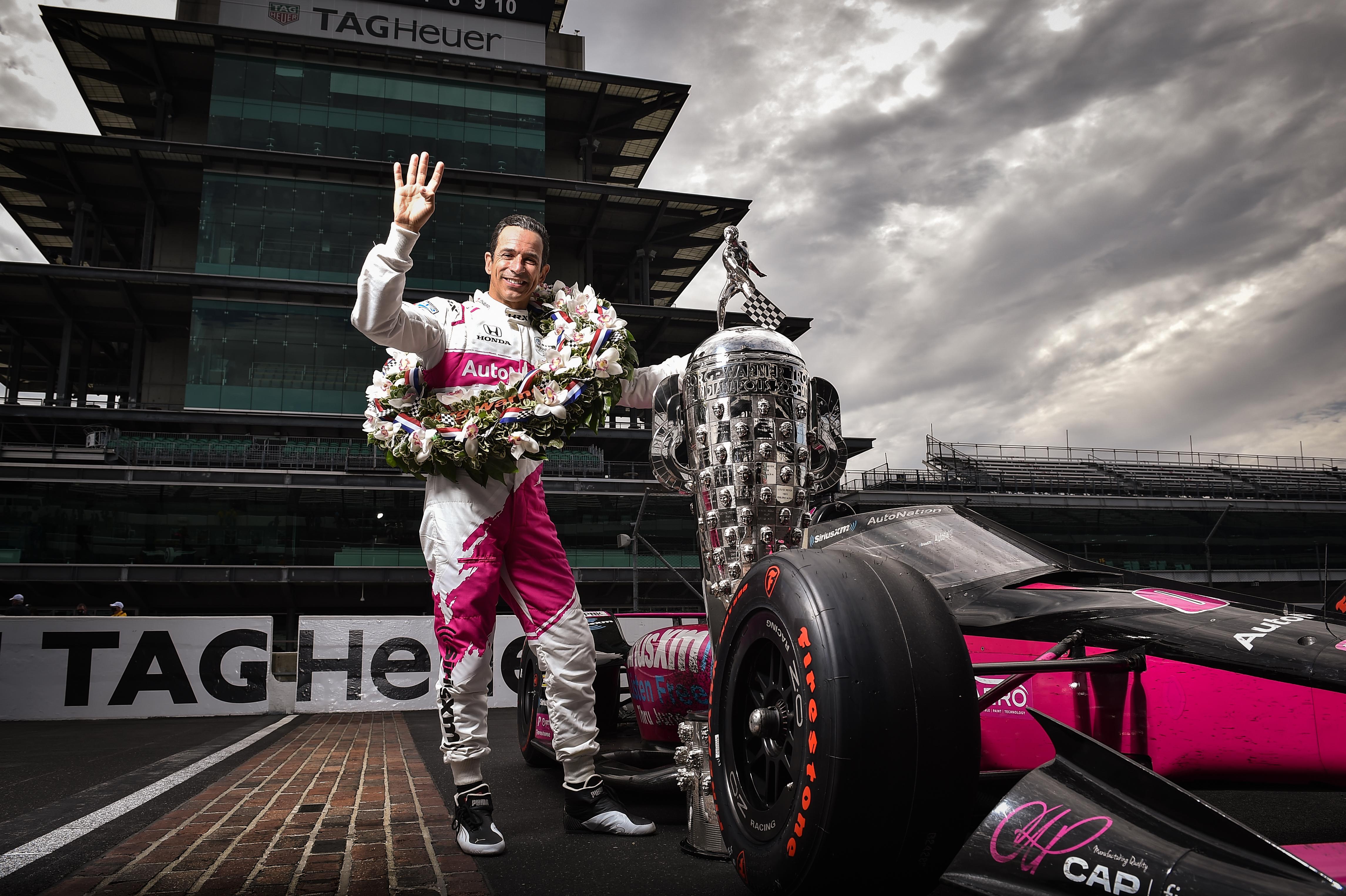 Since that day, the team has continued to add personnel, extended Castroneves to a full-time deal after a partial schedule last season and added a huge piece in Simon Pagenaud to its driver line-up.
Even though the team is graciously backed by the other owner, Jim Meyer, and by the Liberty Media corporation that owns Formula 1, the 500 win has still had an enormous impact on what this team has been able to do since, not just for its immediate future but positioning itself for long term success too.
And, by the way, we've seen teams with backing go down the drain before with bad decision making, but this outfit just seems to make good call after better ones.
"I tell you, my biggest line to everybody is, winning the Indy 500 is the gift that never stopped giving," adds Shank.
"It literally never stops giving and it has changed everything about what we do, and really gave us a whole different perspective.
"I don't even know where to begin. The level of respect from your peers and from partners and OMs, things that really drive business. Remember, we're also a sports car team too.
"We ran the factory Acura programme in the IMSA WeatherTech series and it helped that. I mean, just helps build bridges and relationships. It makes it a lot easier. We're selling partnerships.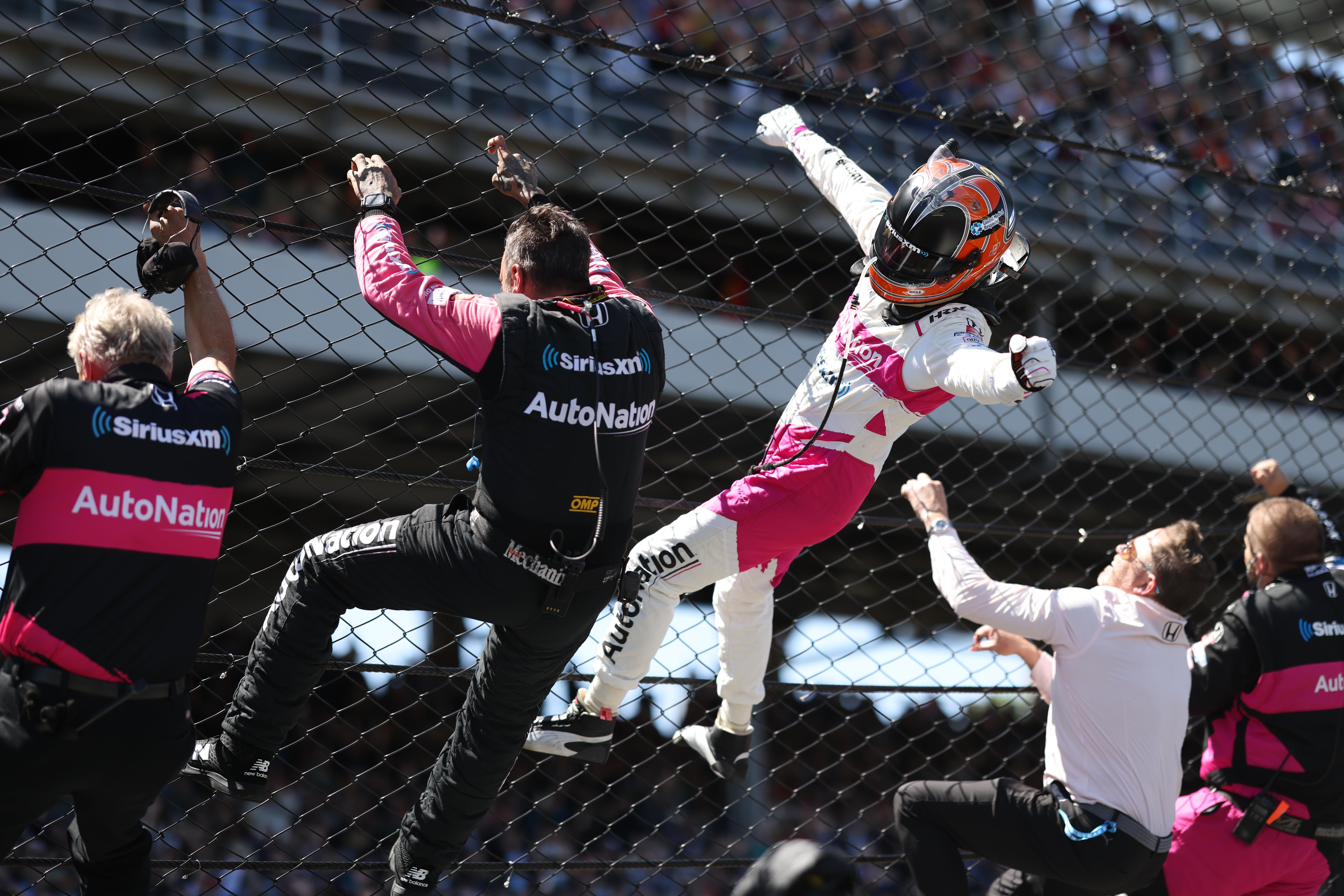 "Anybody that wins this race will feel the repercussions of it for years to come. And if you can manage to do it a couple of times, or two or three times, which we will do everything in our power to do that.
"Or could we get lucky enough to win the fifth for Helio, which would just be uncharted territory. For all of us."
Shank was speaking to The Race before a wheel was turned in practice, but he told us before that he was " confident but not overconfident", and that "I like both my bullets a lot" referring to his two drivers.
Little is expected from Helio by anyone outside of the Indy 500 these days, but adding Pagenaud was a shrewd move that gave it a driver with experience of just about every type of racing, of driving for a juggernaut like Penske, of winning the 500 and the most detail-orientated driver in the series.
It hasn't yielded top results yet – a Pagenaud-in-the-wet masterclass delivered second at the Indy GP but other scores haven't shown the team's pace – but it's still early with Pagenaud in the team. And, don't forget, before last year's 500 the team hadn't run two cars, never mind running two all year like it is in 2022.
"The relationship [with Simon], it's growing and emerging every race we go to," Shank added.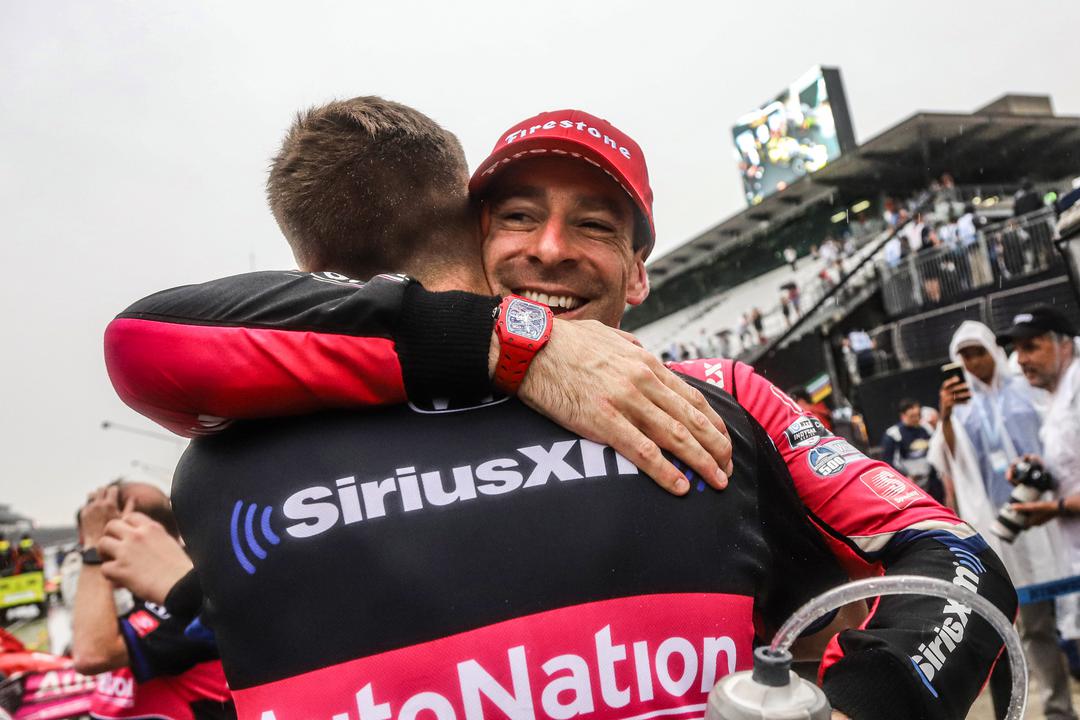 "We've had just kind of an average year results-wise and although there's lots of positives in it, we haven't got it all together quite yet.
"But I can tell you that he's extremely technically savvy, and really is into that side of it more than any driver we've ever had across any programme here and we're just coming to grips with that, to be honest with you.
"We're just trying to understand what he wants and needs and try to give it to him, whether we think it's right or wrong.
"At some point, we got to give him what he wants here, so we put a lot of pressure to give him the results he deserves. And we've had good speed at different places this year, which I've been happy about.
"One of the main reasons we brought Simon in is we saw the impact of the Indy 500 result and when good things happen at the Indy 500, good things happen for the rest of the year no matter what.
"So we're putting a huge emphasis on running in the top five in that race. Our goal is to get our guys qualified in the top 12 and keep them in that front pack to let the race work itself out from there."
Unfortunately, that didn't happen in the tricky dry-wet-dry-lightning qualifying session. Pagenaud managed 16th with his first run, but Castroneves had to try twice after effectively bailing in his first lap with an ill-handling car. He improved but only to 27th, having won from eighth last year.
"Qualifying was going well, but I could see the rears letting go in the first run," said Castroneves.
"In Turn 3 on lap two, I had a huge snap, and I wasn't going to make it. The car was getting really difficult to run, and unfortunately, I had to bail out.
"I finished the lap just to finish because who knows what's going to happen, somebody could crash and we still have some sort of average.
"The guys worked really hard to make some changes to the car back in the garage and we went straight to Lane 1 to try again.
"We improved a bit which was good. I know that we have a really strong racecar so I'm not too worried come race day."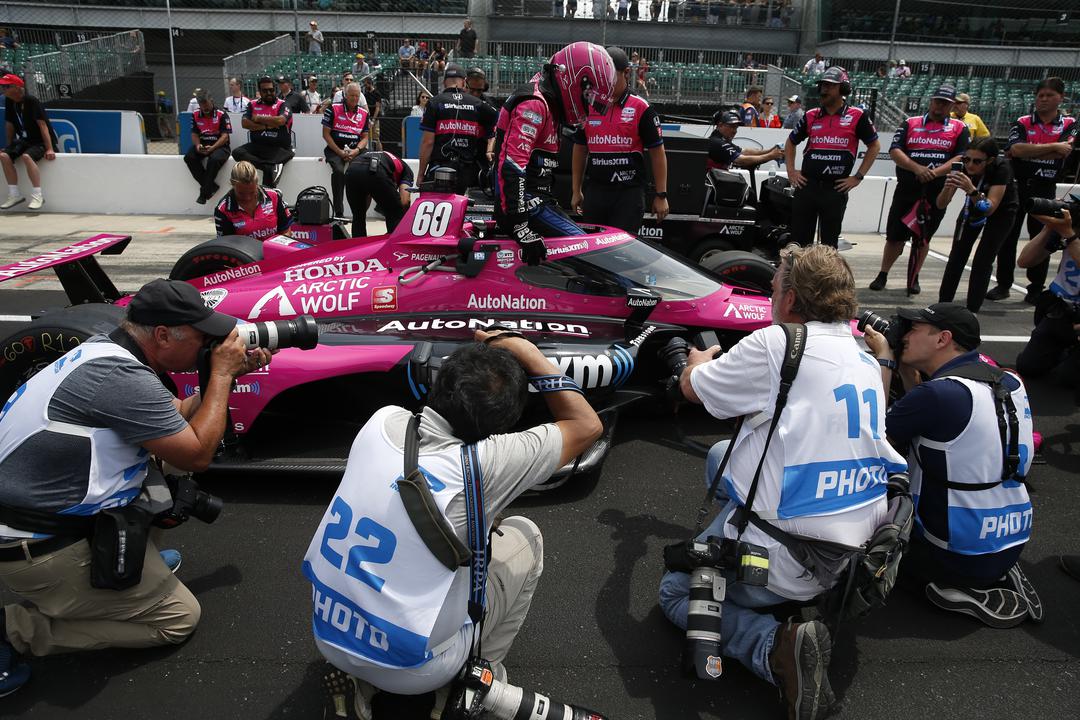 Pagenaud added: "It's unfortunate that it's the luck of the draw and unfortunately, we picked number 30, which is when the sun came out and the track got hot.
"We couldn't hold on to the average, but the speed is amazing and is giving me a lot of hope. I think our car has a lot more speed to be up the charts, but the guys did a great job on it so for this time of the day I think it's a great performance."
If Castroneves wants to win his record-breaking fifth 500, he'll also have to snap a 90-year record, that's the last time someone won from 27th on the grid. That year Fred Frame took the victory with riding mechanic Jerry Houck onboard.
Funnily enough, even though that stat makes it sound so unlikely, after last year, everyone should have learned to never rule Helio out of the running.