Fernando Alonso and the Indianapolis 500 hasn't exactly been a flawless partnership so far.
Whether it's a Honda engine blowing in the closing stages of the 2017 event he led 27 laps of, or 2019, where a rushed Carlin-backed McLaren bid ended before it started with a failure to qualify.
Now the coronavirus and its consequences threatens to derail a challenge once more. But there's still time to turn that around.
McLaren has joined with the Schmidt Peterson Motorsports team to form Arrow McLaren SP this year, with Oliver Askew and Patricio O'Ward its regular season drivers. Alonso is set to join them in the now rescheduled Indy 500 on August 23.
Team boss Taylor Kiel both backs the decision to delay and credits it for giving the team a fighting chance to make sure Alonso is on the grid and competitive in 2020.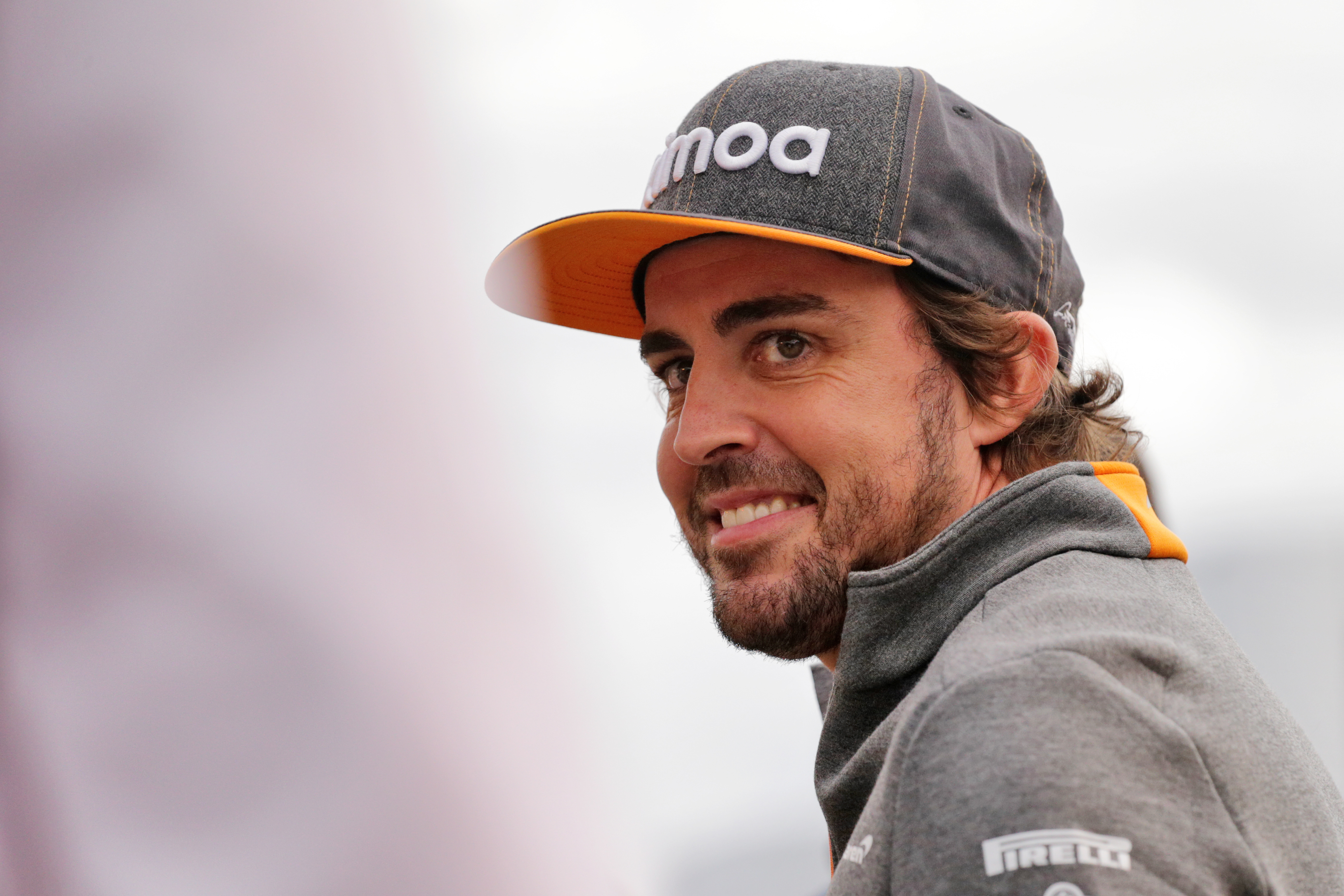 "Yeah, COVID's screwed everything up, honestly," says Kiel when asked by The Race about Alonso's preparations.
"But the good thing is that they've postponed the race well into August, so it's given us some time to react rather than just trying to put it on, on its original date, which was no good for anybody.
"So [I'm] happy with IndyCar and happy with the path that they've chosen."
Delaying a race so vital to both the championship and the Speedway – especially in a pivotal year where both have been purchased by Roger Penske – was a key decision and a very difficult one.
But it was the right call, especially as even last weekend's July 4 NASCAR and IndyCar weekend at Indianapolis was forced to run without fans – over a month after the 500 was originally due to happen.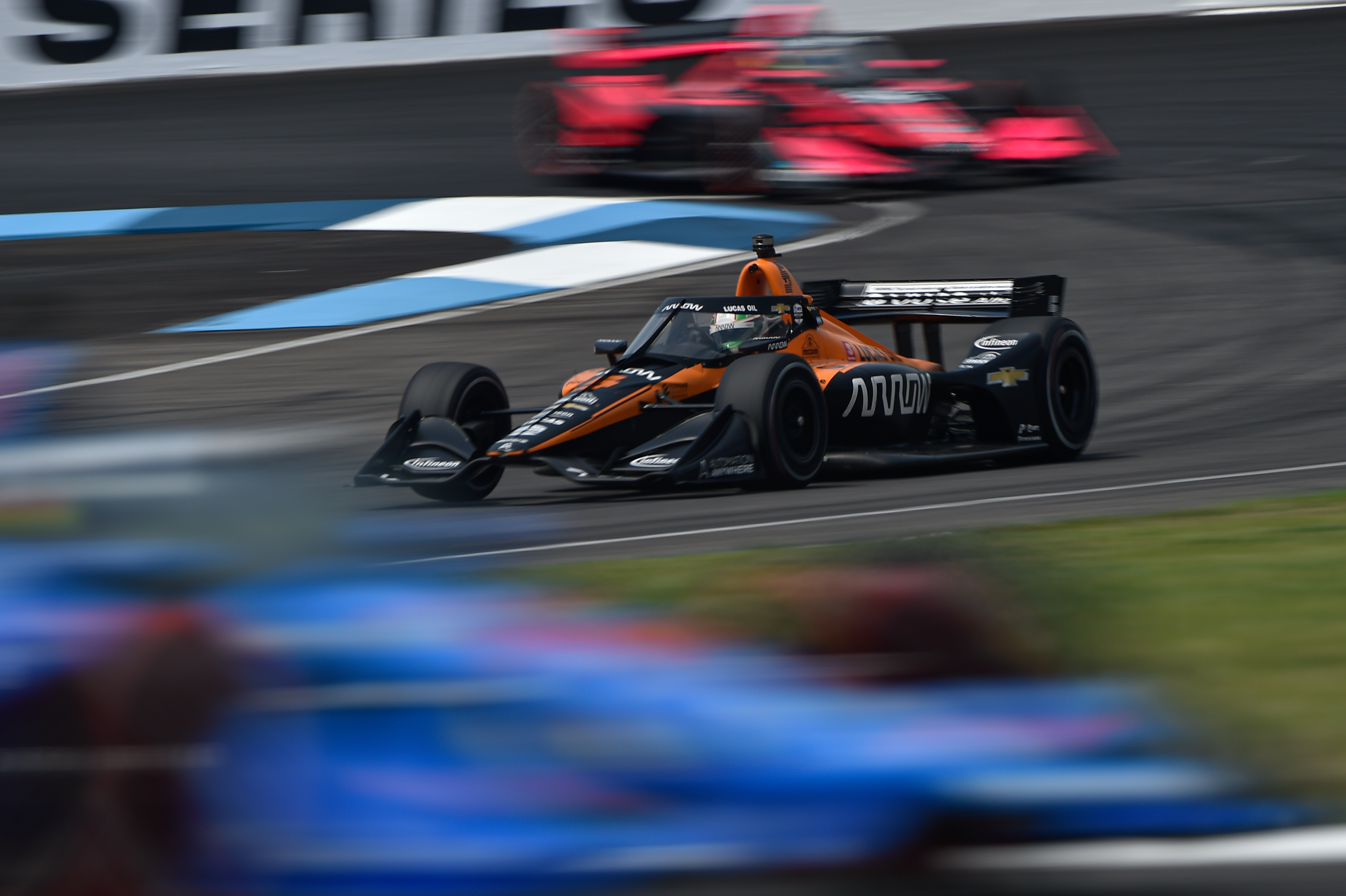 In terms of preparation, COVID-19 wasn't ideal for SP, being a relatively small team compared to the powerhouse Penske, Ganassi and Andretti squads.
Some may think McLaren coming onboard means unlimited resources and guaranteed success, but really McLaren is a sponsor that provides technical support, as does Arrow. McLaren has a small group that works back in the UK to play a role in success. But this is still a small mostly family owned IndyCar team run out of Indianapolis. Nothing's changed there.
The good news for Alonso is that his car and team is being treated the same as the regular season drivers, not as an afterthought. That's significant, as Alonso's car could have easily been pushed down the pecking order as the team looked to prepare cars for an oval opener, and now a huge run of races back to back that forms the backbone of the season. Alonso is still an equal priority amid all of that.
"If anybody can can show up and just drive, it would probably be him. Anything that we can do beforehand is icing on the cake" :: Taylor Kiel
"For us as a team and Fernando specifically, his car is being prepared, alongside Pato and Oliver's in the same manner that we would any others," adds Kiel.
"His team is all full-time employees with Arrow McLaren SP so they are involved in all the processes, the procedures, the car builds, the pitstop practice, all of those sorts of things.
"So, in terms of the package we'll be able to provide at the Indianapolis Motor Speedway in August, I'm 100% confident."
That will be big news for Alonso, still chasing the 500 to add to his Le Mans and Monaco victories to form motorsport's triple crown.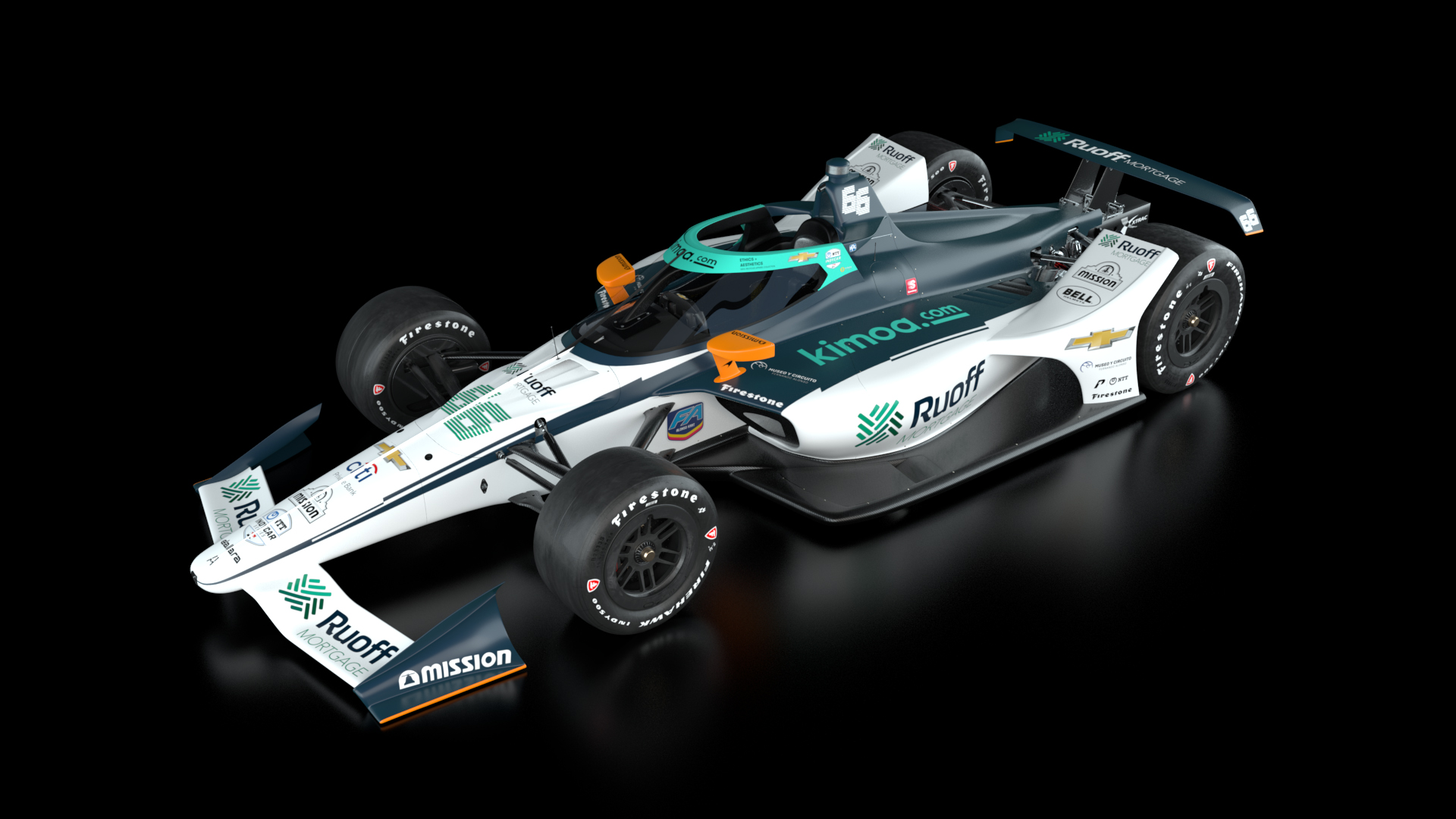 The car's livery was revealed recently with a new sponsor in Ruoff mortgages, and he will hope that brings extra performance based on increased funding.
With travel to the States still difficult, many unknowns remain as to when Alonso will be able to visit and begin his preparations.
Full-time IndyCar driver Alex Palou was able to get to America from Spain for the IndyCar opener in June. But that was based on Palou staying in America – not having to worry about quarantine between the two countries.
Presumably Alonso doesn't want to spend the whole second half of the year in America, especially judging by its enormous number of coronavirus cases. Some states have re-entered lockdown, while the upcoming presidential election in November means there's a lot of political back and forth ongoing, clouding the clarity of the picture of the virus and its effects.
For now, Alonso's at home practicing on his Allinsports simulator, hoping there's no second wave or worsening of the situation in the States that will stop him from making it over.
https://www.instagram.com/p/CCJh0Kvn_Jz/?igshid=bl5jq9kj2c73
"In terms of the preparation that we'll be able to do with Fernando beforehand, it really relies on travel restrictions, how the pandemic shapes itself going forward in the next couple of months," says Kiel.
"We have plan A, B and C in place for any number of different things that we need to do to give him, the things that he needs to succeed.
"But the really important bits, the simulator time and the in-shop visits are really going to rely on him being able to travel internationally, without any concern of contracting the virus.
"So that's certainly our priority right now. We want to make sure that we can move freely and do the things we need to do without worrying that we're going to get sick.
"Once we get to that point. We'll do everything we can to get him up to speed."
The learning of the ins and outs of the team should be a quick thing for a pro like Alonso, and the people he'll be working with. While the team hasn't won the 500, Craig Hampson – its new R&D signing – has, and also won many titles with Sebastien Bourdais in Champ Car.
With the likes of Gil de Ferran also involved, there's not going to be a shortage of personnel around with Alonso-calibre experience to help him settle.
Finding that sweet-spot with the team is of course important, but we're talking about a prodigious talent here. It won't take the two-time F1 champion long to get up to speed.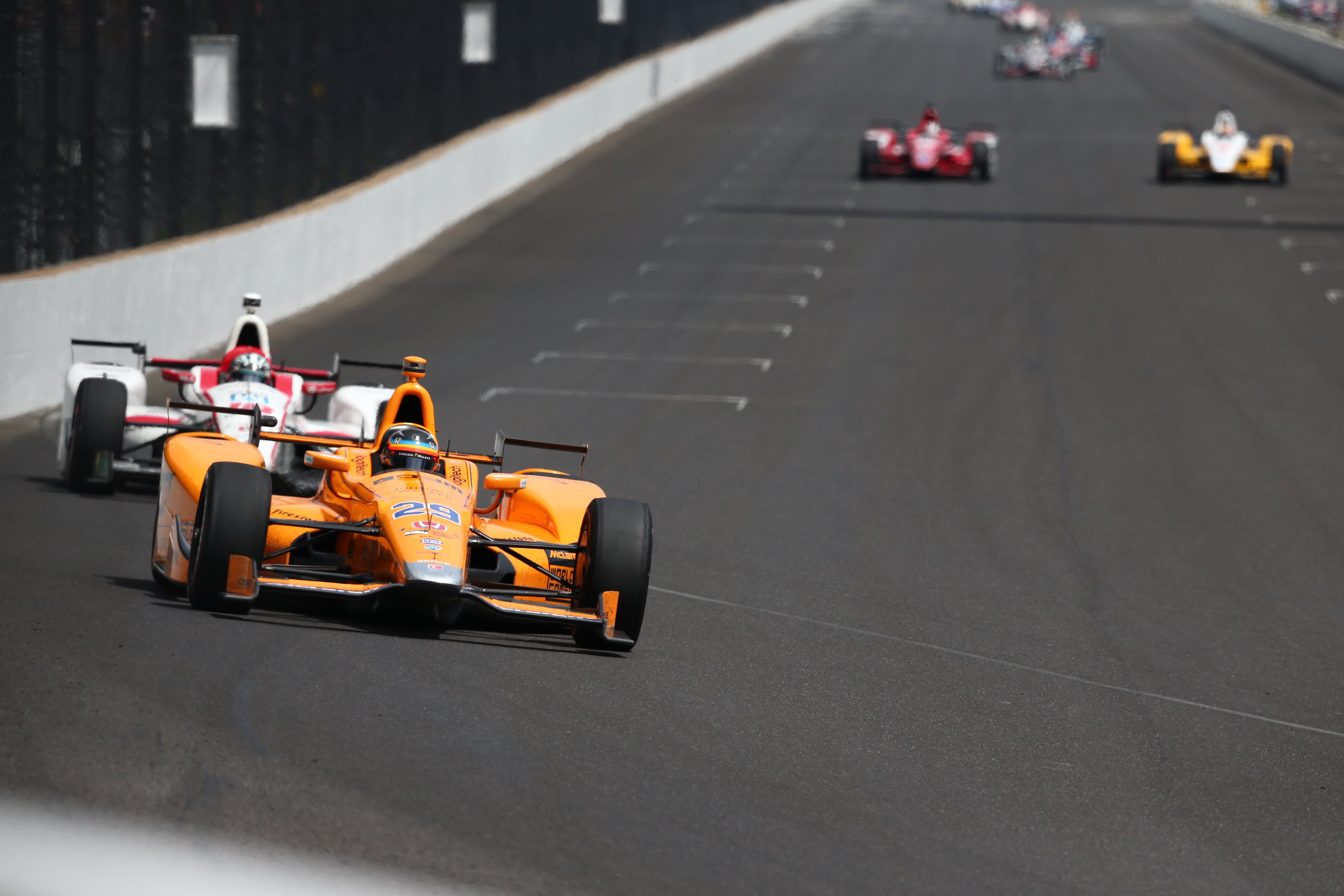 Kiel adds: "The caveat to all of that is he's done it all before, not in this car. Obviously with different teams but he's got experience.
"He's a professional, world champion calibre driver so if anybody can can show up and just drive, it would probably be him.
"So anything that we can do beforehand is icing on the cake."