Despite finishing behind his title rival in the finale, Jarno Opmeer has been crowned F1 Esports champion for the second year in a row.
Heading into the final race the reigning champion – racing for Mercedes this year after winning last year's title with Alfa Romeo – had a 21-point lead over his only remaining title opponent, Frederik Rasmussen of Red Bull.
In qualifying for the final race at Interlagos, Alpine's Nicolas Longuet took pole position at by a margin of over a tenth of a second.
Marcel Kiefer joined him on the front row for the race while Lucas Blakeley and Opmeer shared the second row.
A poor showing in Q3 for Rasmussen meant he started the race from 10th place.
The Red Bull driver went on a different strategy to the majority of the field as he switched over from medium to soft compound tyres later than anyone else. That meant he exited the pits down in 13th place, but on fresher tyres than those around him.
Opmeer made the switch to soft tyres five laps earlier and was in sixth position once everyone had pitted.
A combination of extra grip from those newer tyres on Rasmussen's car, combined with his team-mate Kiefer deliberately driving slowly to try to hold the rest of the pack up, helped Rasmussen to quickly climb up the order.
On lap 19 of 25 Kiefer was able to hold up Opmeer on the run up to Turn 6 while leaving space to let Rasmussen pass both of them.
That gave Rasmussen track position over his title rival and a chance to go after the race win which was necessary for him to win the drivers' title.
Not joking when we said this final #F1Esports race is SPICY 🌶️🌶️🌶️

➡️ https://t.co/iWQxK7azJw
➡️ https://t.co/SsghzgbkcG pic.twitter.com/MxdHZ4y4k1

— Formula 1® Game (@Formula1game) December 16, 2021
Rasmussen quickly got past Sebastian Job's AlphaTauri and Longuet on a worn set of mediums. That put him in second place but just over two seconds behind leader Blakeley who was the first to get past Kiefer when he was tactically holding the field up.
At the start of the final lap Rasmussen overtook Blakeley to take first place and held it to the finish.
However Opmeer just had to finish in seventh position to guarantee his second F1 Esports drivers' championship.
A pass on Williams' Alvaro Carreton shortly after the pitstop phase, a pass on Kiefer shortly after Rasmussen passed them both and a five second time penalty for Longuet meant Opmeer finished the race in fourth place.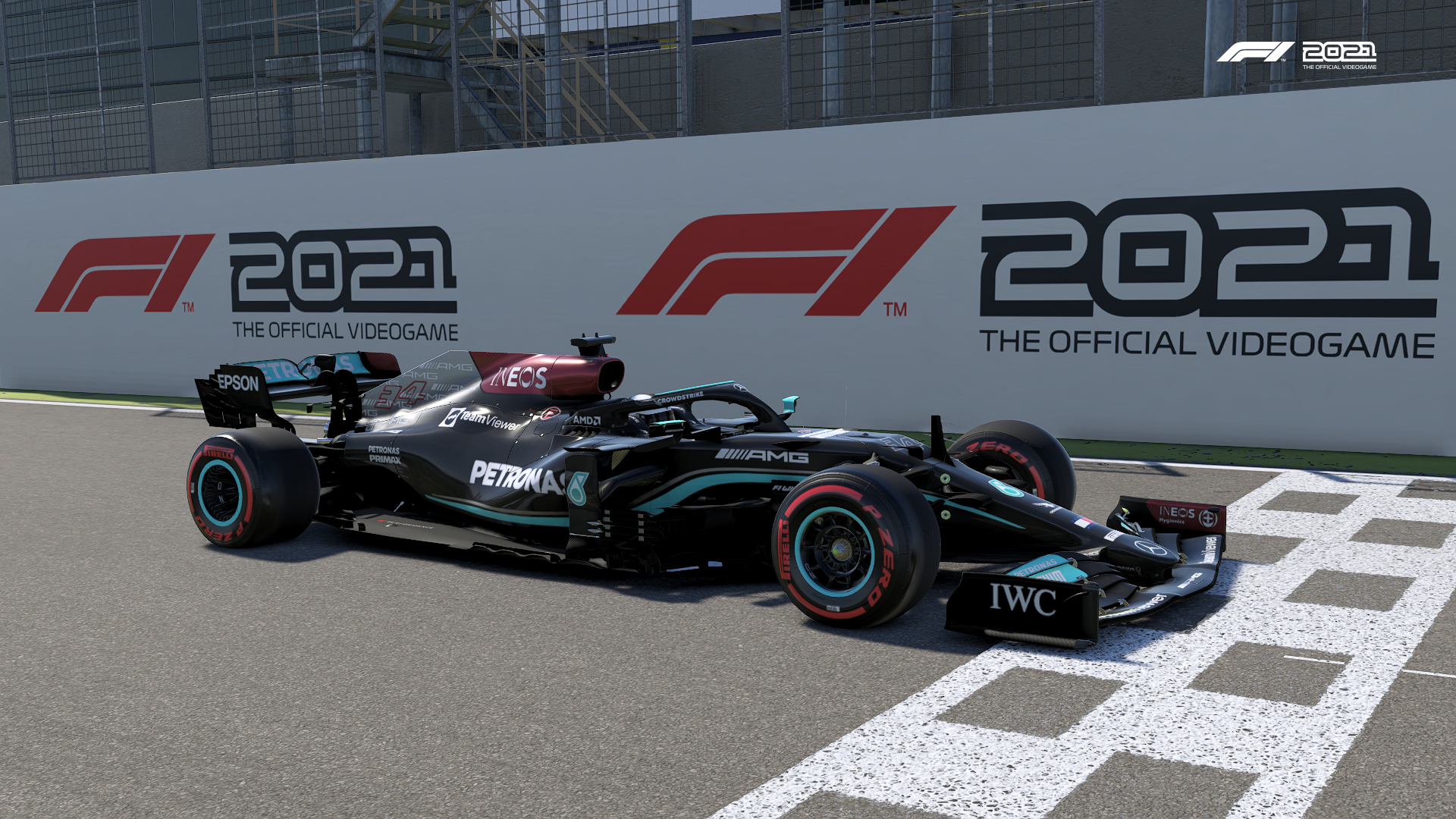 Opmeer ends the season having won a third of the races in the championship and with a winning margin of eight points over Rasmussen. This season is the third one in a row that Rasmussen has been the runner up in the drivers' championship as he lost out to Opmeer in 2020 and before that David Tonizza in 2019.
In the previous day's double-header of races Opmeer, alongside Mercedes team-mate Dani Moreno, secured Mercedes' first F1 Esports constructors' championship since 2018.
Red Bull, which took the title in 2019 and 2020, ended second in the points standings this year.