Formula E experimented with different race lengths and extended the attack zone boost time in Jakarta last weekend, and while it was nothing new for the all-electric championship it did show a growing confidence in the Gen3 car and perhaps swung a lamp over future race structure.
That's the good news. The bad news is neither experiment really worked.
Overall both the races were – although not exactly duds – not the most exciting Formula E contests ever run.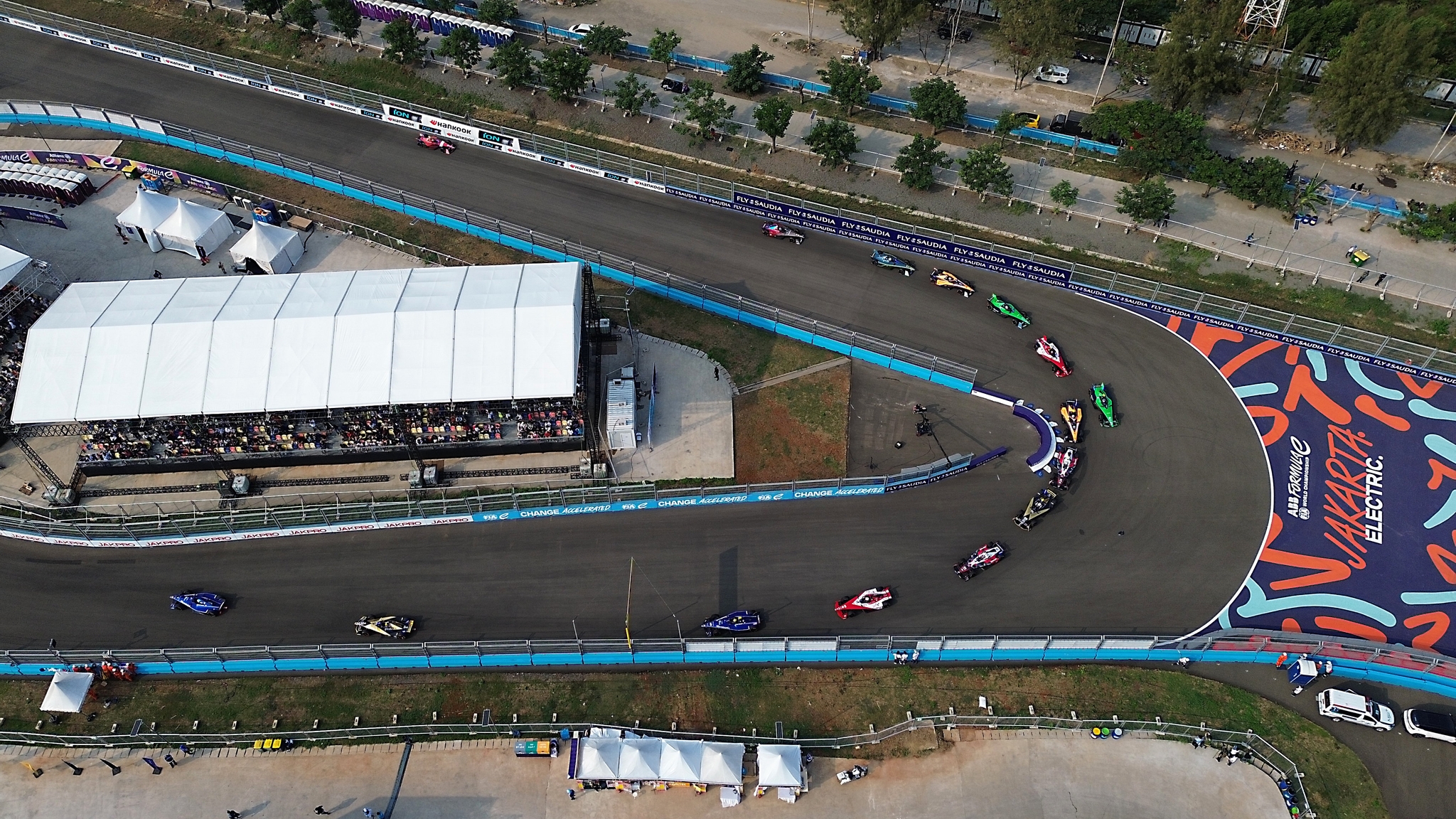 This wasn't necessarily the fault of the rulemakers but more a cocktail of factors, the most fundamental of which was the Jakarta track itself.
The circuit is wide enough but has been designed in such a way that overtaking is tricky, especially if limited energy saving is required. Despite the Sunday race being two laps longer it was still essentially a flat-out race in all but name.
Mixing up race distances is nothing new for Formula E. As far back as the third season in 2016/17 in both Berlin and New York City the two races had different lap distances across the double-headers.
The idea was to make one race effectively a sprint and the other more energy-saving focused. It made little difference on those occasions and now with more understanding of the motors and inverters on the Gen3 cars, which have remarkable regeneration via the front MGU, the FIA clearly could have gone more extreme on the lap count last weekend.
There were noticeably fewer overtaking moves in both races in Jakarta. The key track factors that prohibited it were the paucity of lifting and coasting and the fact that the circuit, located close to a beach, was incredibly dusty and sandy off-line.
Still though there was some enthusiasm for the slight opening in strategic flexibility among the paddock, notably from Porsche's Florian Modlinger, who told The Race that he felt that the extra two minutes of attack mode available in Jakarta meant that "you're longer blocked and cannot take the second one immediately after. In my point of view, a good step forward".
He said it was "really difficult" to judge the change based on Jakarta "because overtaking was tough" there.
"The races were close to flat out with not a lot of energy saving, and in addition the track was very dirty offline," Modlinger added.
"This means all attempts, which were done offline, you could see that some struggled and we also had several crashes or contacts.
"We will see more overtaking on other tracks but this one was really tricky."
Modlinger also believed that the offset lap distances for both races added an "interesting dynamic to how you prepare for the weekend".
His counterpart at Porsche customer team Avalanche Andretti, Roger Griffiths, generally agreed, although caveated his opinion by suggesting that Formula E is already trialling new ideas for further down the line in the second phase of Gen3 which will kick-in for the 2024/25 season.
"I don't want to call it a sprint race, because people think it's a shorter race by a considerable amount when it's just a different way of distributing the energy across the race," he told The Race.
"It gives different people different opportunities; I think it sort of mixes it up a little bit.
"I don't ever want to say Formula E feels like Groundhog Day. But coming in and running the same race, effectively, on two separate occasions, maybe there's something more interesting that we can do.
"Whatever the future holds for Formula E in terms of race distances, I think they're probably looking at doing something a little bit more extreme than what we saw."
The added attack mode time in Jakarta was broadly welcomed but it made little difference and it seemed just as ineffectual as it has done most of the season.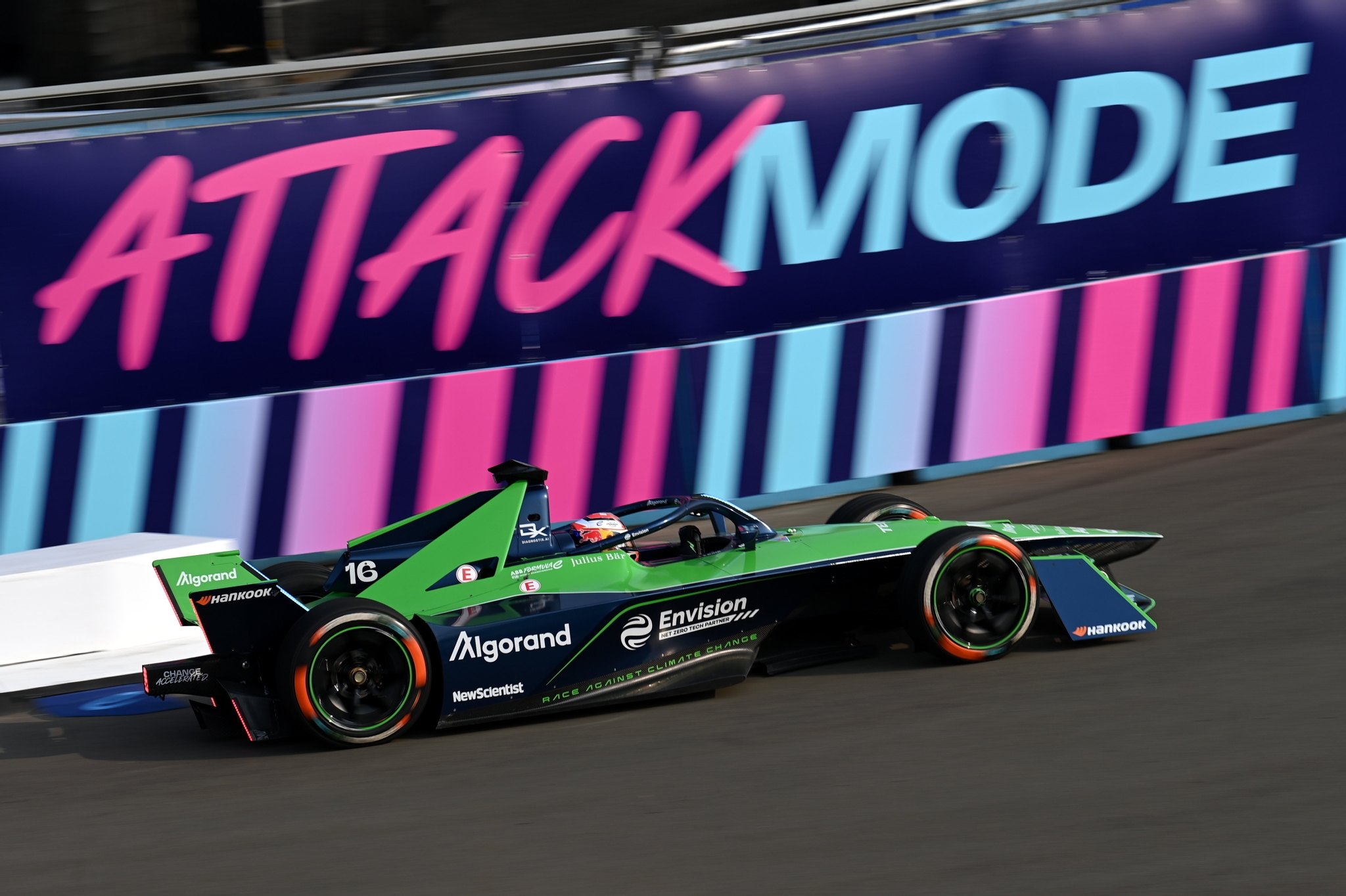 The extra 50kW of power should enable drivers to regain lost positions and extend gaps through clever strategy play.
It doesn't and the reasons why are headlined by the fact that the cars can't generate the necessary traction to use that power due to limitations of the spec Hankook tyres.
In essence, the drivers can't maximise the power because the grip isn't there and they effectively scrabble for traction with the extra push, meaning they are just not as quick.
"I don't think doubling the length of the attack mode really changed much, if at all," reckoned Griffiths.
"Maybe if you can vary it more than just the amounts the FIA gives you it might make it more interesting.
"If they just said that by the end of the race, you've got to have used eight minutes it might work better. Could you do one and seven? Three and a half, four and a half? Maybe there's different ways of cutting it.
"I think as it stands the outcome is going to be broadly similar, regardless of whether it's four minutes total or eight total."
What Gen3 attack mode is doing is making it more about defence than attack. It's a bit like if FIFA reintroduced the pass back rule in football and goalkeepers could handle the ball with a pass back from a defender.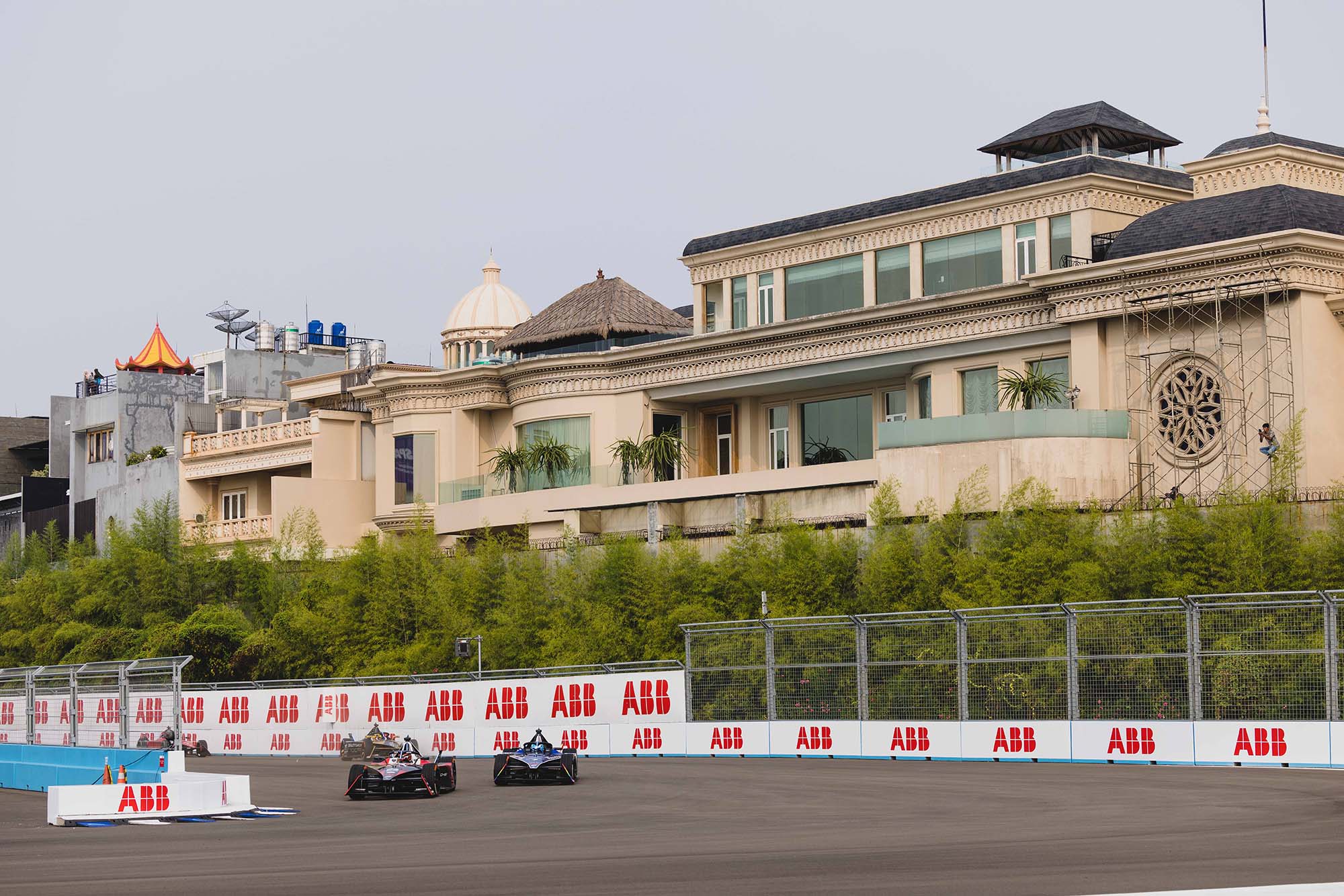 Attack mode is a defensive element of the race now rather than one that can be used for overtaking and going on the hunt for positions. The fault lies in a combination of the imbalance of the Gen3 car in terms of power and grip.
"We were having to adjust our attack zone lost time, if you like," added Griffiths.
"From the context of what we prepared, coming into the events or what the reality was."
Jakarta is a very different proposition to the London ExCeL track but elements of it are comparable, specifically the lack of overtaking opportunities.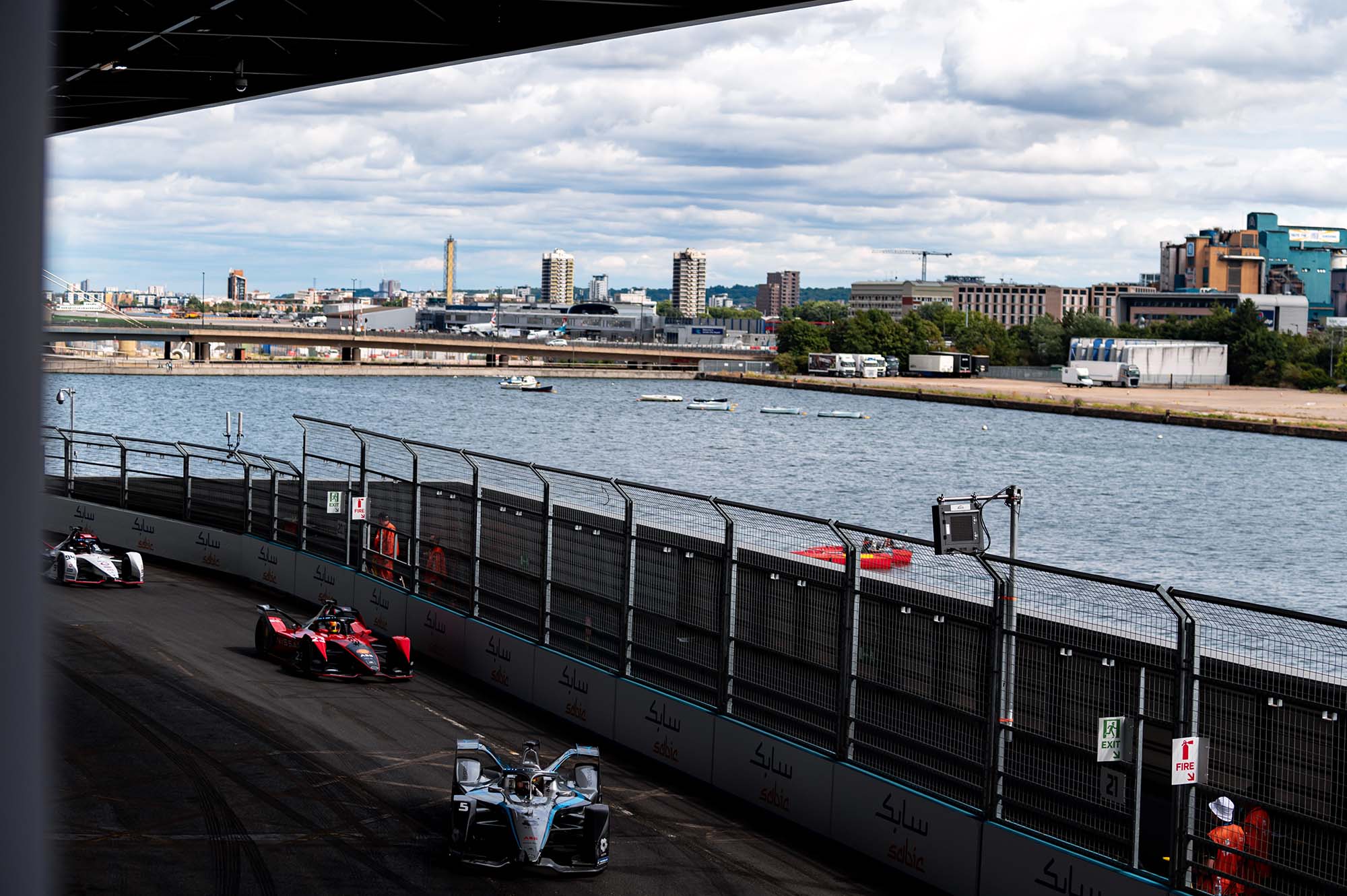 With London at the end of July likely to be the crucial title-deciding weekend, the FIA has some huge calls to make on race lengths and attack mode structures there.
Beyond that a more all-encompassing strategy of framing races for future seasons will be studied through the FIA's simulation group and other tools at its disposal.
But in an era of ever-changing sporting regulations, Formula E must continue to lead the way in adaptability to ensure its hard-earned reputation for providing tight, dynamic and strategic racing can still be an industry leader.