At the Le Mans 24 Hours last week, during one of the seemingly endless free practice sessions, a colleague and I ascended the vast pit-straight grandstand to get some fresh air away from the rather ripe media centre and take in some night action.
It's so easy to get attuned to seeing only timing screens when working at an event. But once in a while, the opportunity presents itself to go beyond that and the spectacle blows you away. Sometimes that is through the noise alone, and while the cacophony of multi-class sportscars never fails to astound, this time it was actually the blaze of colour set against the summer's night sky that impressed most viscerally.
That got me thinking. If a field in France looks this alluring, then how would downtown Seoul, Rome, Berlin, Jakarta, or saints be praised, Monaco look if they were turned into an illuminated wonderland?
Already guaranteed its status as the newest strand of motorsport that has made the most impact on the international stage over the last decade, Formula E now needs to innovate to push it through to the mainstream.
It wants to do so via an already tried and tested manifesto. It's one packed full of electrification, sustainability and that magic ingredient – showbiz.
All of those criteria have been proved to an extent or other in recent years. Yet, it is the calendar, or more explicitly the stability of the calendar that needs attention. The lack of building up prestige events is clearly one ingredient that is holding Formula E back from what marketing tsar types call 'tier one breakthrough'.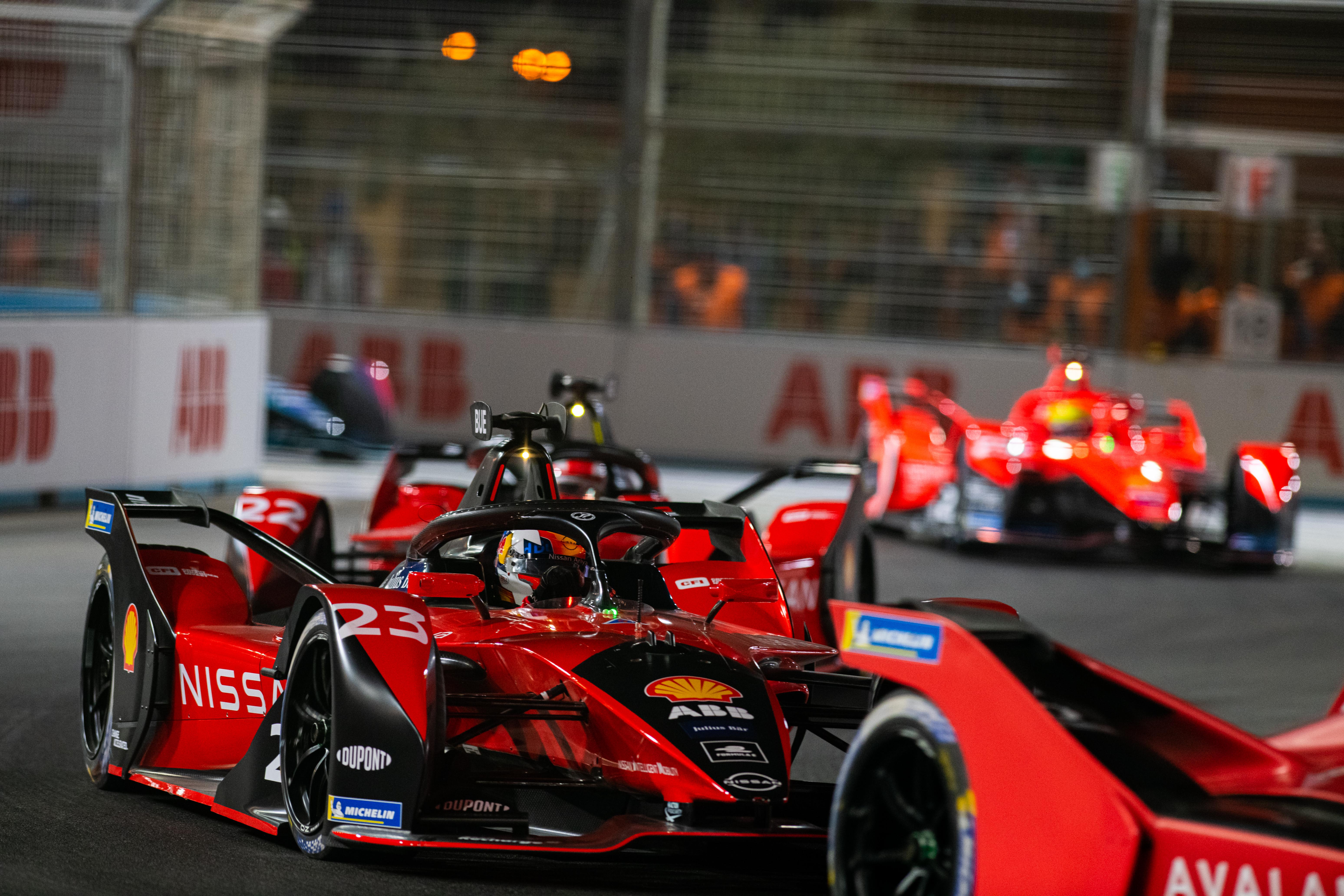 Whatever 'blue-sky thinking' or 'stir-fried ideas in the strategy wok' provide, there is one already tried and tested, literally plug-in-and-play initiative, that should be expanded immediately. Night racing.
It seems incredulous that Formula E has only had two events that have run in the darkness – Diriyah E-Prixs in 2021 and 2022. Formula 1 pioneered the idea with the Singapore Grand Prix back in 2008, but Formula E has attempted to run with it since then.
Looking back with hindsight, Formula E should have raced under the lights in Hong Kong. With its 'Blade Runner' feel of the atmospheric neon sky-lined vista of the city, that was one opportunity surely missed.
Yet three years on from the last visit to Hong Kong, only Diriyah has a brace of night races and at present, it is unclear if others will follow.
With all respect to the historic suburb of Diriyah in Riyadh, and it is a fine venue for Formula E, it is far removed from Hong Kong, New York, Rome and Seoul for creating a potential futuristic-looking race that could feel like some kind of Tron offshoot movie.
Current Formula E, with its wild car liveries, flashing halos and links to gaming-style adventures like the attack-mode loop sporting format is one thing.
But imagine what may be possible with the fast charging infrastructure for 2023. The pits could be lit up like Christmas trees with all manner of 'cosmic colourscapes' that would make Jean-Michel Jarre blush.
Then what is stopping Formula E from going all in and using a full on palate of lasers and strobes to push its product into something that would wow audiences and set it apart so much as an innovative force?
Lighting tracks with the latest low-consumption LED technology reduces energy consumption by up to 50% compared to non-LED technologies.
The remaining energy needed to power the floodlighting can be fully renewable and provided by high-performing low-carbon certified hydrogenated vegetable oil made from sustainable materials.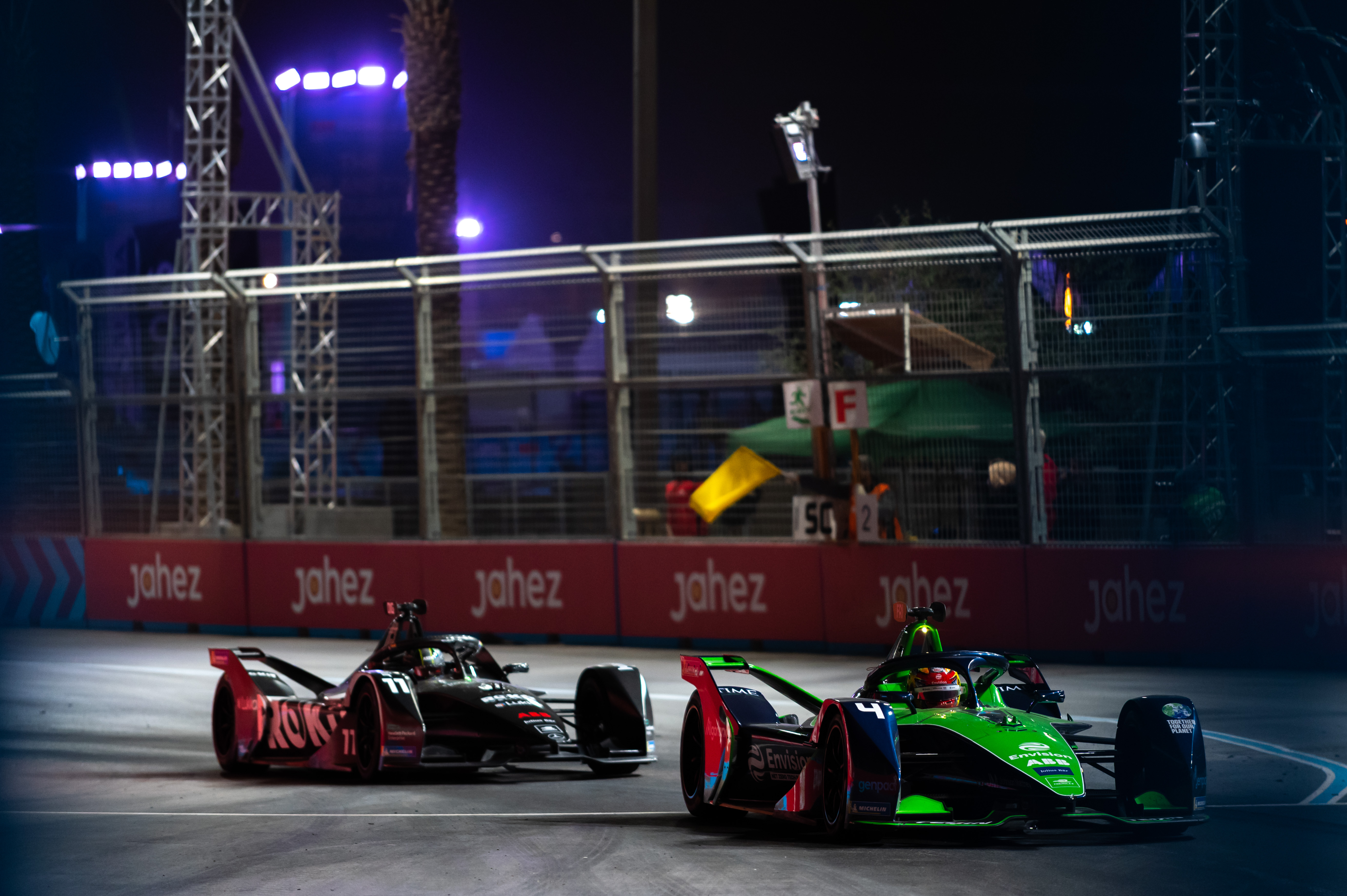 This technology has been proven already in Diriyah, so imagine how you could transform the build-from-the-ground-up expanse of Tempelhof next spring?
Add to that the fact Berlin is one of Europe's biggest nightclub and music scenes and then surely it's worth experimenting with a vibrant festival-style vibe that will attract the hip young things from Friedrichshain and Graefekiez, two of the city's coolest areas.
Put on a music and environmental festival on the huge site of Tempelhof and mould the E-Prix around it but ensure that party-goers have to be on-site before the cars go green. Then light the thing up for a 9pm start before everyone can dance the night away until dawn.
It sounds simple but surely that's how you'd create interest in 'an event' rather than just 'a race' because all the big races in the world – Le Mans, the Indianapolis 500, Bathurst 1000, Nurburgring 24 Hours, Pikes Peak, even the ADAC Truck Grand Prix in Germany (as someone who has worked there, I know the insanity of 125,000 truck culture loonies being let loose) – are as much a part of a 'happening' as they are about the racing.
Perhaps we have tapped into a bigger question now. That is to say, does Formula E need a real marquee race? It presently doesn't really have one, and perhaps the Monaco E-Prix has come closest to becoming that event.
Of course, Monaco has a special clientele. The pompous red trousers brigade and obnoxious wealth-porn oddities swan around like they own the place (and often they do) but more importantly wouldn't Formula E have a chance to update the principality's image a little into a more palatable society?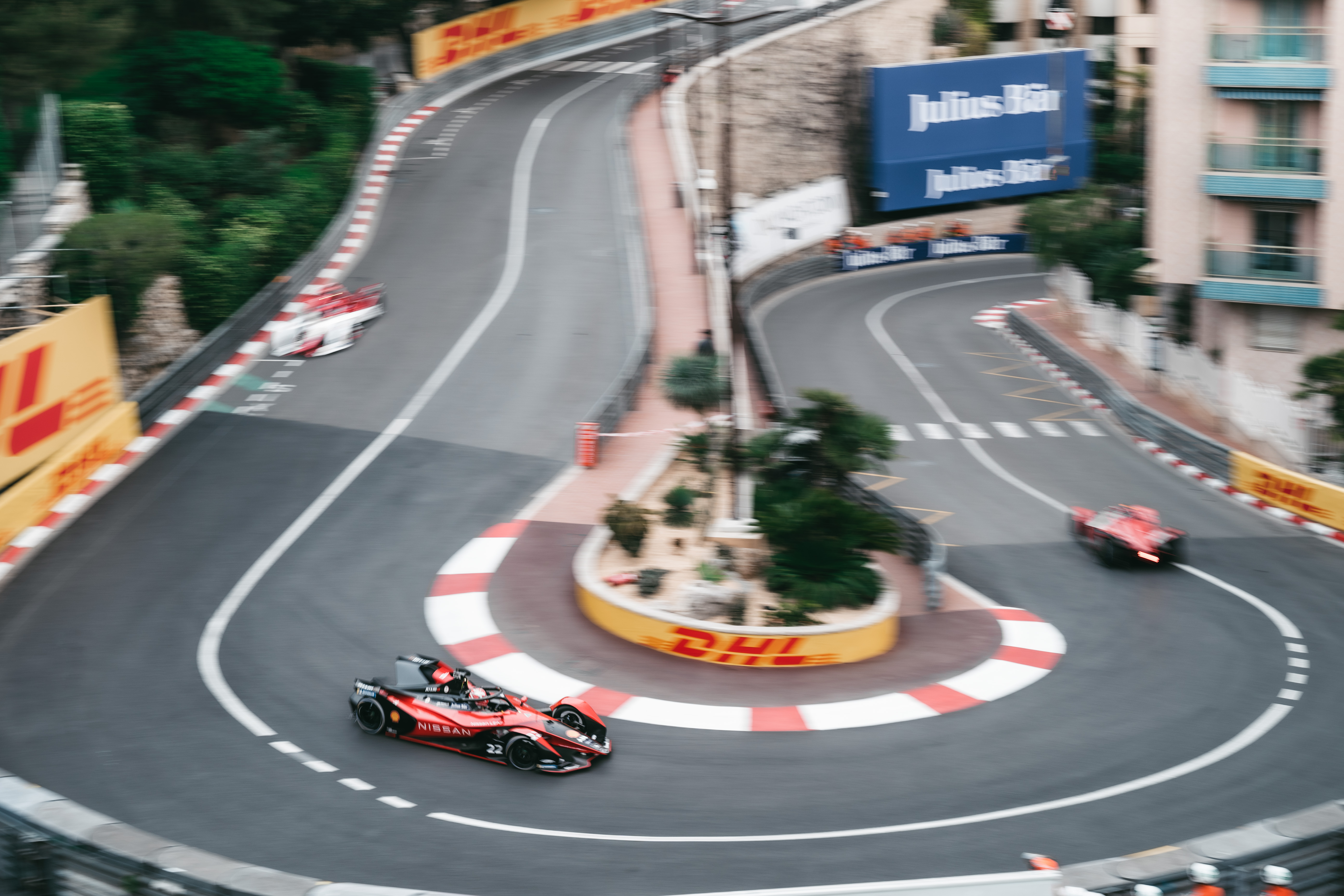 Why wouldn't Formula E look at a night race in Monaco. Can you imagine how cool it would be?
It wouldn't be easy but consider the benefits. You'd have a genuine innovation of one of the world's oldest and most prestigious tracks.
You'd have an instant sustainability message of using the above-mentioned lighting. You'd have one of the coolest spectacles ever seen in motorsport of race cars negotiating Casino Square and La Rascasse in a blur of light and shade, and if the lighting was just right you wouldn't be able to see those damned red trousers.
Formula E has some justification in considering itself an innovative force in world motorsport but there is so much more it could provide to garner further headlines that would migrate beyond the specialist press. The way to do that is to transpose what it has done very well in Saudi Arabia to other cities and other territories.
Berlin 2023 would be a great start and then Monaco perhaps the year after would be out of this world.
The drivers enjoy the challenge of racing at night too with Envision Racing's Robin Frijns telling The Race that he "really enjoys" night races and hopes "we do more of them".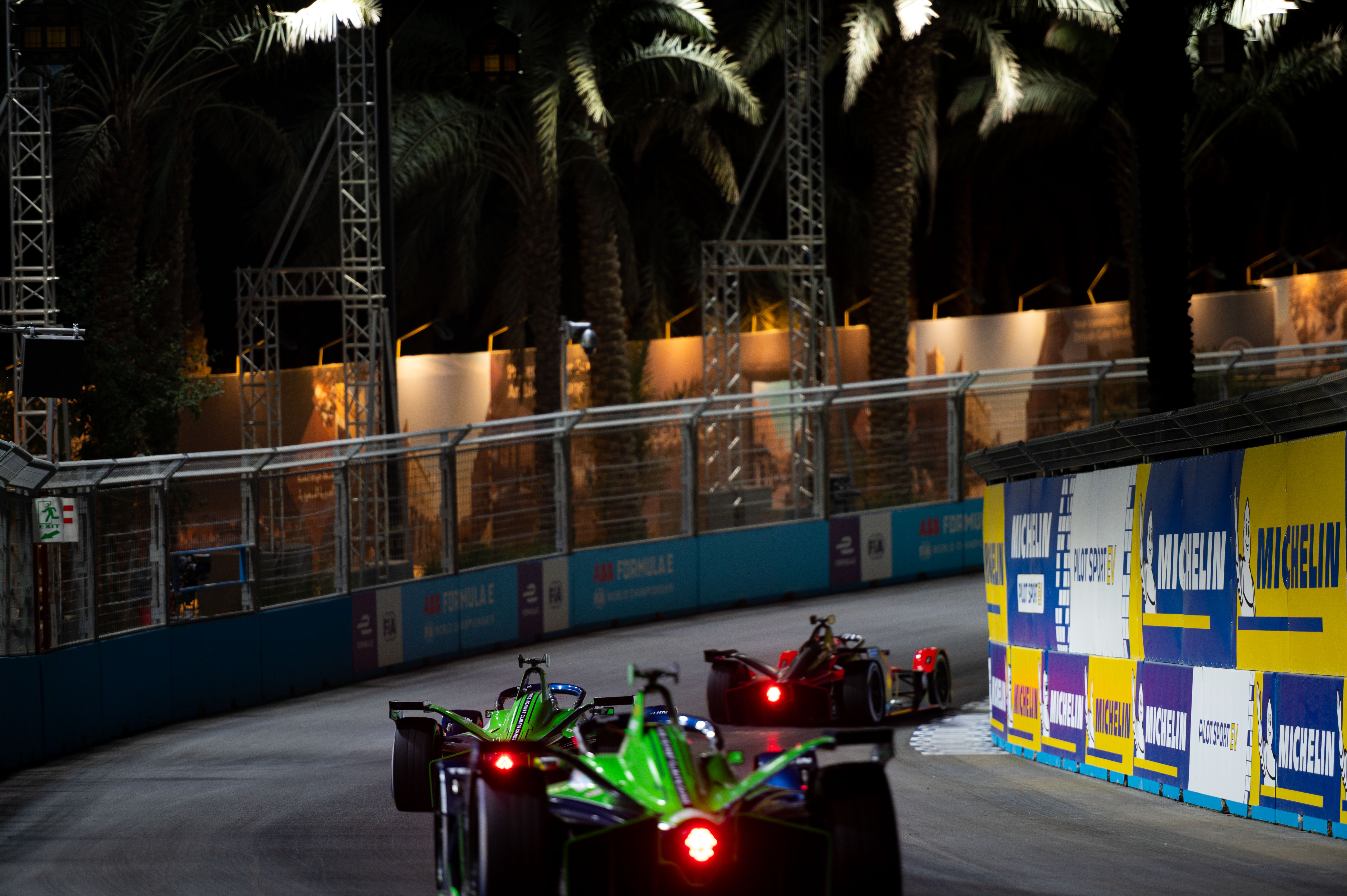 "For me, day races are somewhat traditional now that evening or racing in the dark is so much more exciting, everything stands out more.
"It's so hot sometimes during the day in places like Santiago, Jakarta and Marrakesh.
"So, it would make sense and it is way more spectacular on TV and I am sure for the fans it's like a better day and night out too.
"Berlin they could do an amazing event as there is so much space. It's a cool city and I think it would kind of fit in well to have a night race there."
Even in races where Formula E hasn't worked, like Montreal which hosted a one-off in 2017, there were signs that a city that so comes alive in the evening would have revelled much more in a night race, which as a consequence may also have been less disruptive to the inhabitants.
As one of the Quebec city's most famous sons, the poet and songwriter Leonard Cohen, famously once said: "There is a crack in everything, that's how the light gets in."
That seems a very pertinent little quote for Formula E to consider as Gen3 comes ever more into focus because those cracks can breed colossal opportunities.