Were major steps made on electric racing's as yet not fully-formed racing ladder seen at February's Hyderabad E-Prix, the first Formula E race weekend in India?
That's the hope via a familiar face of a former regular in the Formula E paddock. The ACE championship is the brainchild of Dilbagh Gill, the driving force of the Mahindra team from 2014-2022.
His departure from his role at Mahindra came as a shock to many last September but his mind was already starting to form his next big challenge, that of the often-discussed topic of starting a credible pathway to the all-electric world championship through a junior series.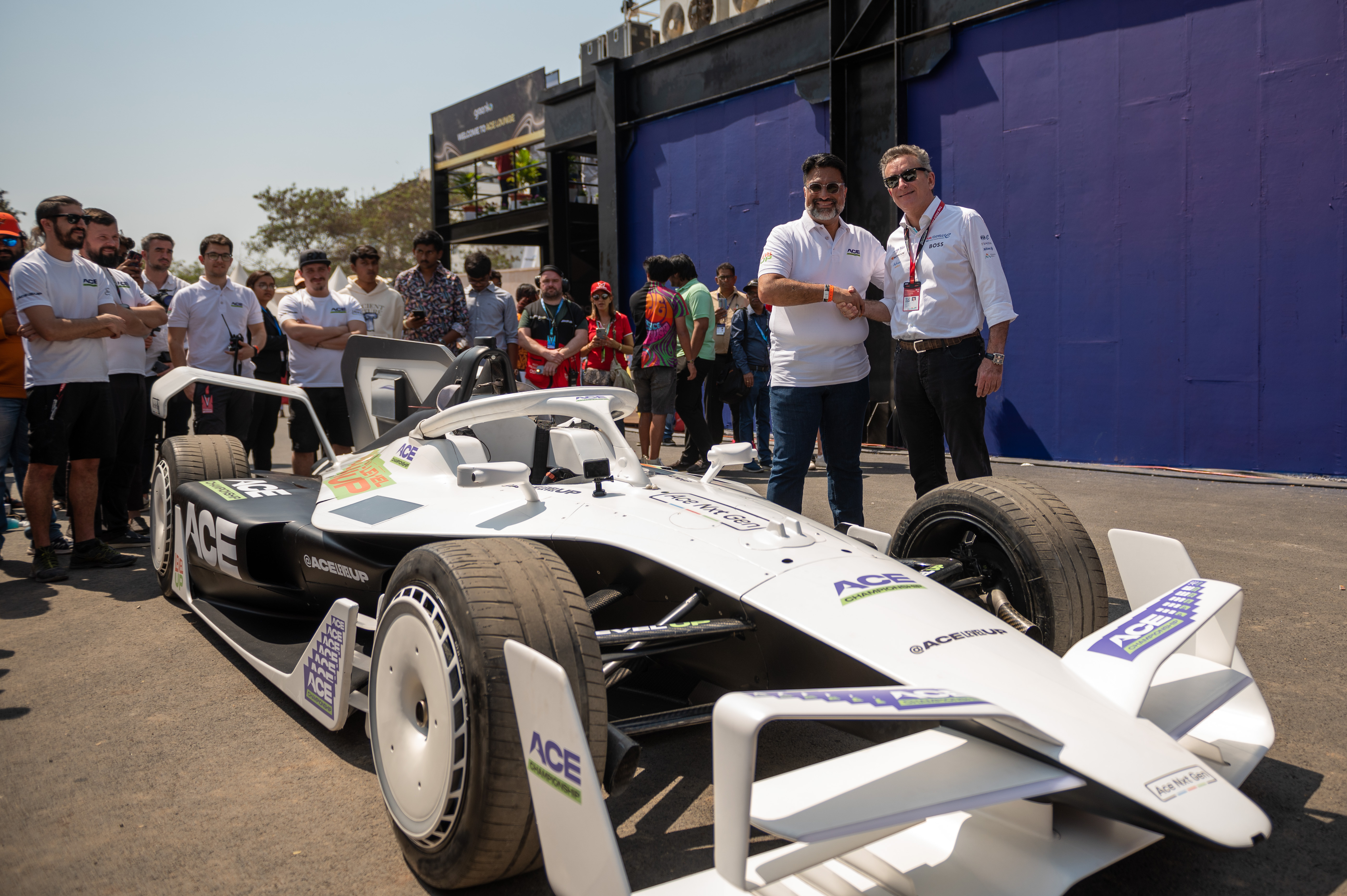 "I think that the journey starts now," Gill told The Race as the car completed an exploratory lap with former Mahindra podium achiever Nick Heidfeld behind the wheel.
"It was just dreams on paper, but now it's actually got started. We've had some great people working on this project, some great ambitions and aspirations but I think it's also going to be a tough journey ahead of us.
"The first tick mark out of a lot of tick marks we've done but we've got to do more over the next year to ensure we can have a viable championship here.
"All of us know it is quite difficult [to be] self-starting motorsport, but we think the intent is right, the investor community is there and this is right, so for this we're trying to work it out."
The modified Gen2 Formula E car attracted plenty of interest in Hyderabad with its ornate bodywork adaptations and curious surface screens that change colour to show a variety of different information, like power levels and position.
This car on display at Hyderabad was essentially a working showcar. It was modified by the QEV Technologies company based in Spain. It was the operational and technical partner for Mahindra between 2016 and 2019 and has grown hugely in recent years, running the Acciona Sainz Extreme E operation and confirming a significant industry agreement with the Contemporary Amperex Technology Co., Limited (CATL) in automotive aftermarket services.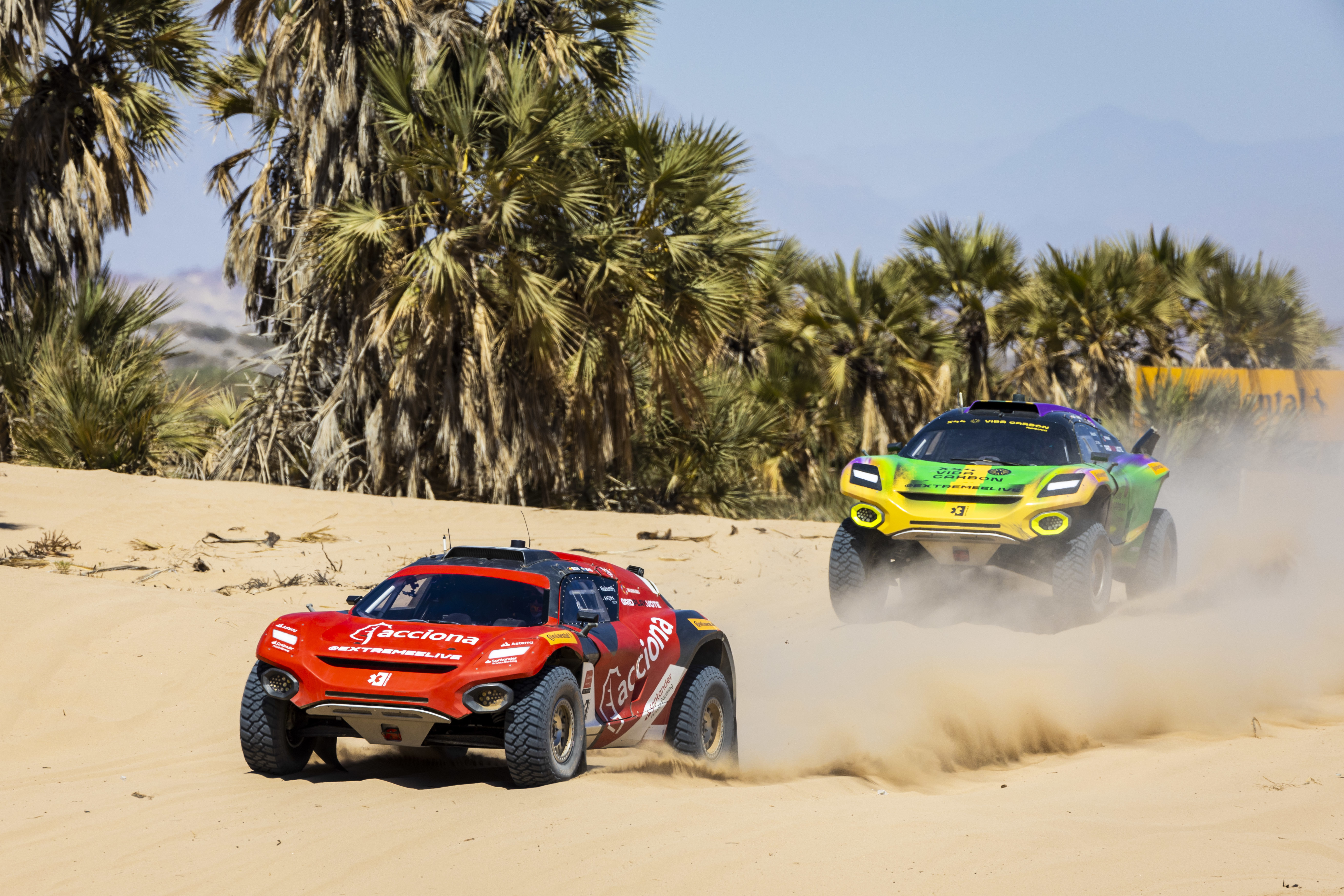 Gill has also procured several industry names to form his team, including Heidfeld – who, as well as driving for Mahindra, was also a roving ambassador who had and still has a relationship with the Mahindra-owned Pininfarina design house.
The constituent parts then have been forming for a while but the next year is set to be critical to make the strong start to the project more permanent.
"Twelve months from today, I'm hoping to have our first race in Hyderabad next year," says Gill.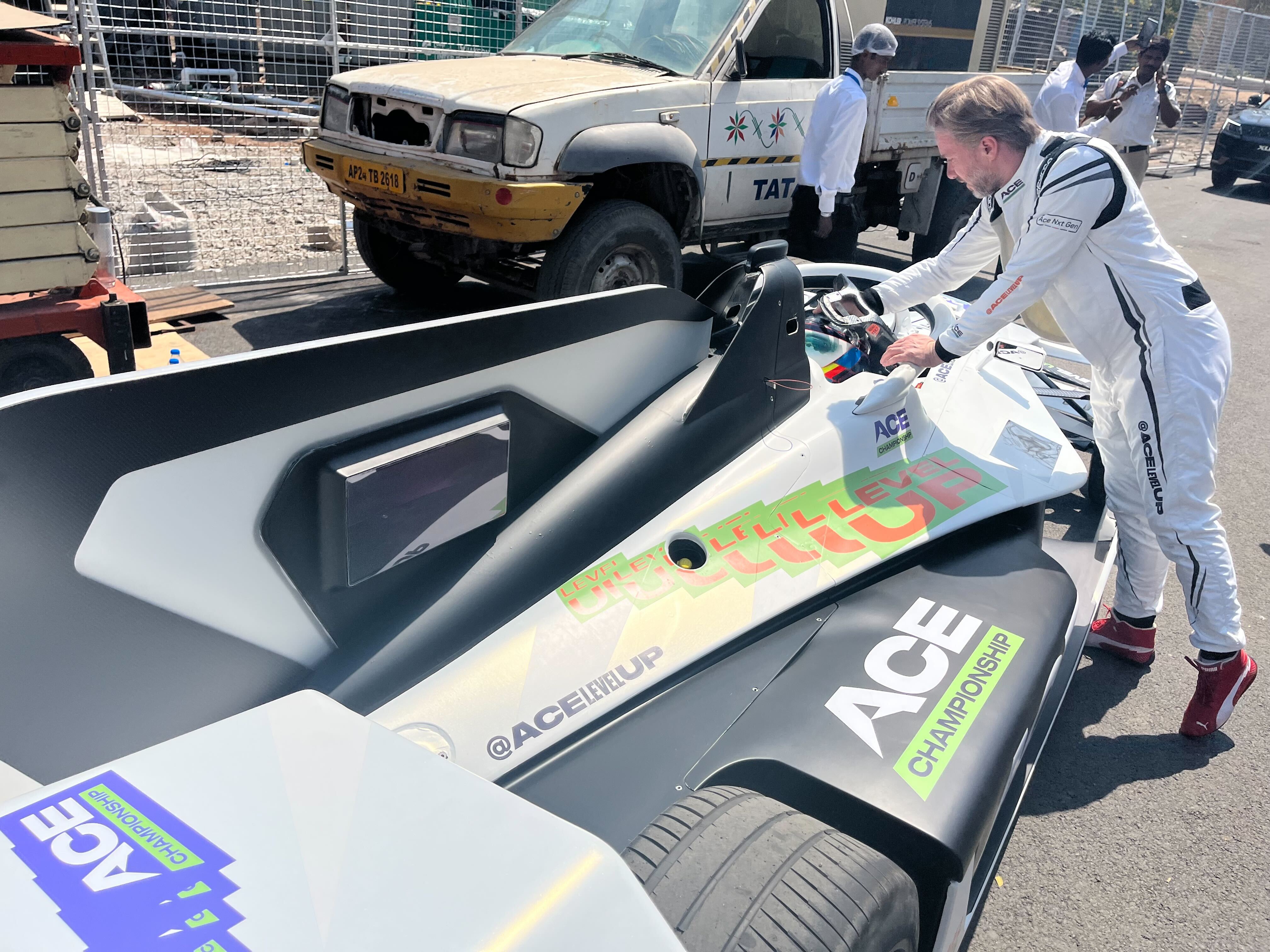 "That's where we're hoping to have the series launched officially. So, this means car development, getting the business model right, and as a real start-up we don't have answers to all our questions yet, we are going to find more questions than answers right now, but at the same time I think with the right bunch of folks we'll try and make sure that this goes forward quickly."
The hardware is yet to be fully defined. But Gill confirms that one clear and obvious avenue of exploration is the now-redundant Gen2 Formula E cars.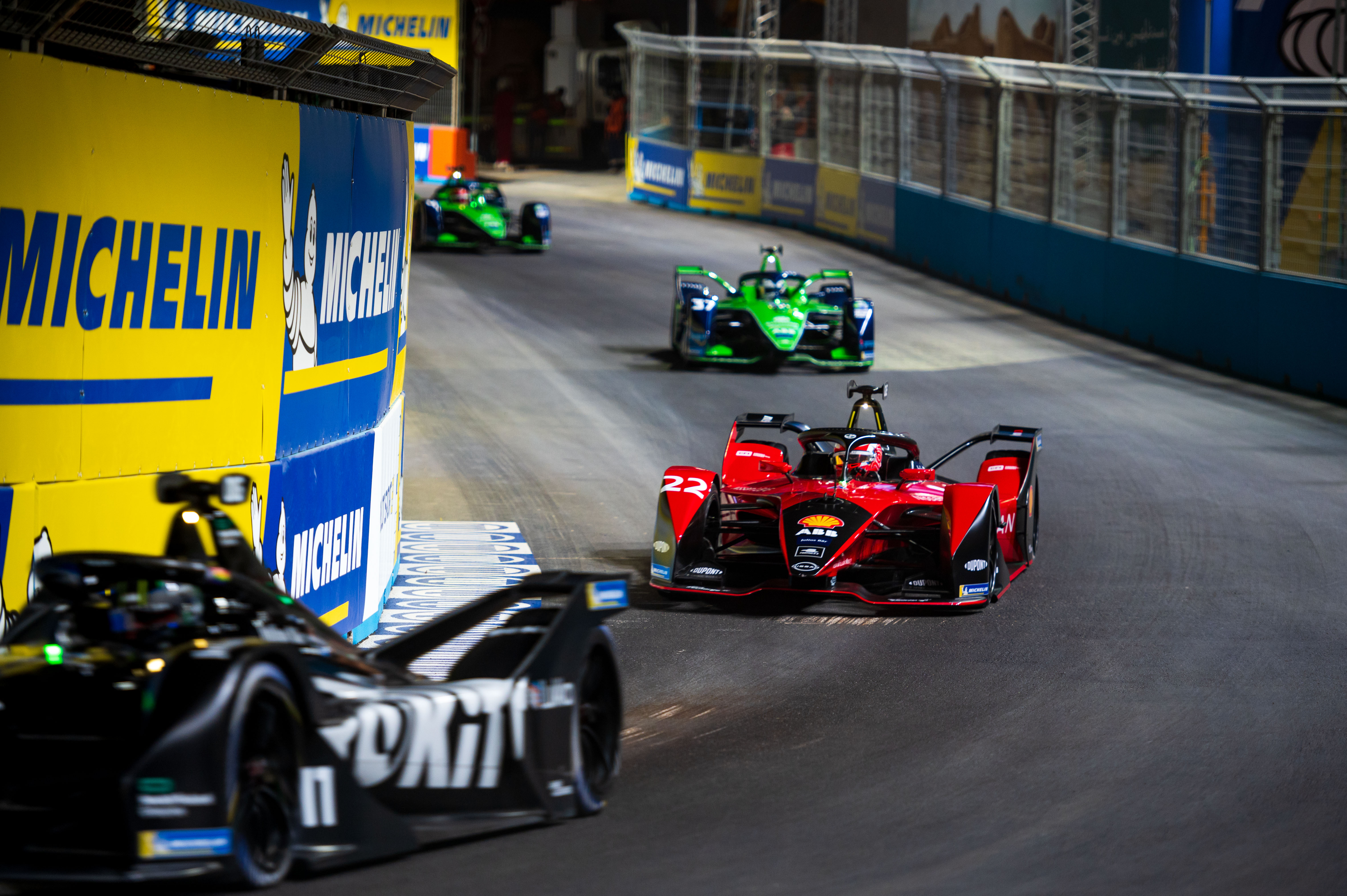 The net-zero-carbon championship has always had something of a millstone around its neck in that its Gen1 and Gen2 cars have, for the majority, rested idly in various warehouses.
Some aspects have been used or cannibalised but on the whole the sustainability of the actual hardware has not been recycled effectively.
For Gill though it is not simply doing a deal with Formula E Operations Ltd to get access to the cars.
"The Gen2 car is a great product, but the IP excreta is owned by FE and the teams," he states.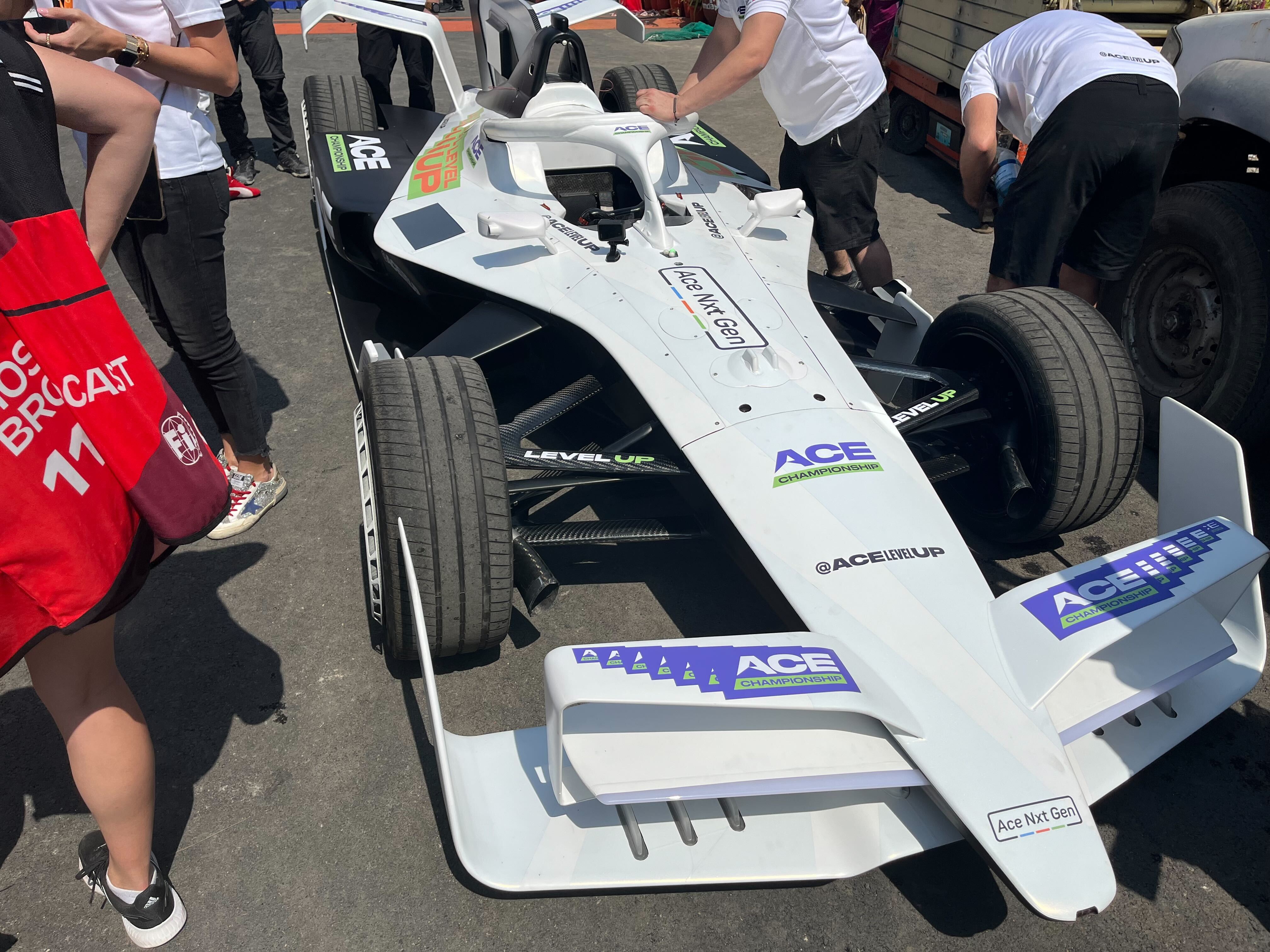 "I think if it was up to us we would like them to see this as an opportunity to use it because it can be a solid bedrock and a base for us to get started on. But there are other opportunities that we have right now as well.
"We're in a good place commercially because we've sort of got the budgets to build the cars, we've got all the budgets to get ourselves started at least."
Another possibility for ACE is to manufacture bespoke cars and dip into the expertise of several Formula E enablers, such as the Atieva EV tech company in California and also QEV for manufacturing, design and assembly.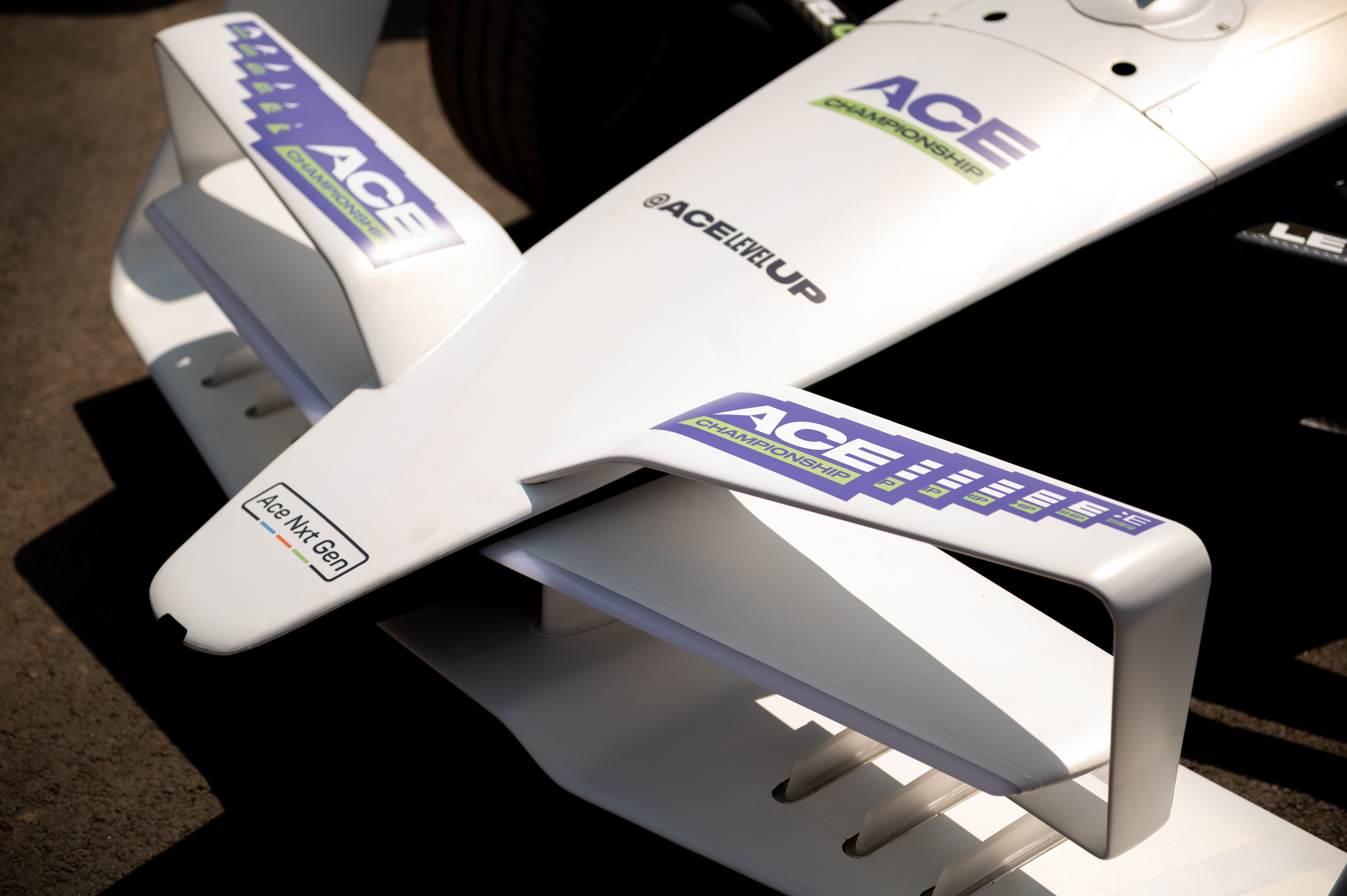 "As you know, you do a business plan and the first one of getting an idea is the easy one really," points out Gill.
"It's getting the right team together. If, with any start-up, I think that it's the team that matters more because we are going to have to pivot, we are going to have to make big changes in our business plan and it goes with many contingencies.
"As long as we have a team that believes in this project and is committed to it, we'll achieve our aspirations."
The branding of the team appears strong from the start. Gill explains that "ACE is coming from the aspiration to be the best: I want to ace it, I want to ace something, so it's basically how do I be the best?".
"As a youngster you always say: 'yeah, I want to ace my exams', 'I want to ace this thing', so that's where we're trying to come from, basically saying that we want to be the best.
"Ideally, we would like to be the ladder [into electric racing]. But there are going to be challenges that we have to accept from our side."
"Right now, we're trying to portray ourselves as a genuine development electric car series around there.
"But there are going to be a lot of people who are aspiring to do this and we will wish them all well, yet at the same time I think it's just the market is going to be so tight and small that we want to be sure that we're an authentic brand and an authentic organisation.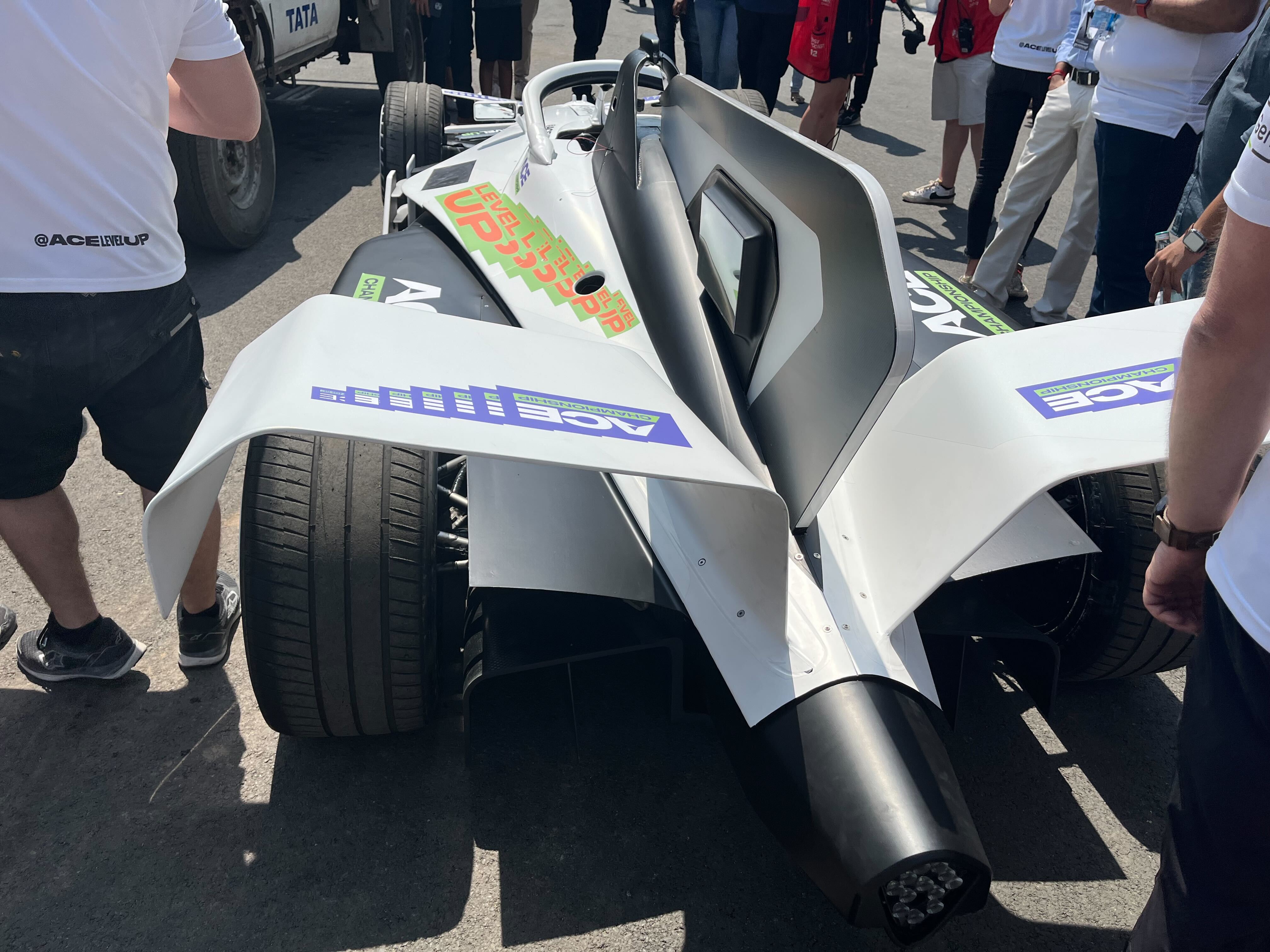 "I want people to believe in the project and that is going to satisfy them for the next couple of years and really build an opportunity and then also a legacy for EV racing."
Whether Gill and his team succeed remains unclear right now but this is more than just an initial stab in the dark to answer an often-asked question about a system below Formula E.
The definitive car has an initial aim of being on its wheels this autumn before a planned start for an Asian-based series at the second Hyderabad E-Prix early in 2024.
Will that be as a consistent support series to Formula E, at least in regional races?
"Yes, the conversations are going [with the FIA for support] and at the end of the day, we would like to have a link with the FIA, and FE, and obviously we would like to have a link with FE.
"It's going to take some time to get there but that is a work in progress right now."