Mitch Evans described the moment he failed to get off the line while in prime position to take the first Formula E world title as a "shock" and "heartbreaking".
The Jaguar Racing driver felt he had put himself and his team into a strong position to deny Nyck de Vries and Mercedes by taking third in yesterday's race and then qualifying in third place for the season finale – six places ahead of the next-best championship contender. He was four points behind de Vries at that point, but 10 places ahead on the grid.
Then a suspected high voltage related failure in his Jaguar powertrain anchored him to his grid box and he was collected by Edoardo Mortara's Venturi Mercedes in a red flag inducing melee on the startline.
"𝗘𝗩𝗔𝗡𝗦 𝗗𝗢𝗘𝗦𝗡'𝗧 𝗠𝗢𝗩𝗘!" 😳😳

A disastrous start to the final round of the @FIAFormulaE season for @mitchevans_, with title rival @edomortara crashing straight into the back of him on the starting grid!

The race has now been red flagged 🟥 pic.twitter.com/Ir23ufIhL9

— Eurosport UK (@Eurosport_UK) August 15, 2021
Evans told The Race that he "just did the normal procedure and then as the lights went out, initially it did launch but something tripped or something failed."
The Kiwi suspected initially that the fault was "likely in the inverter but we've not had the car back to actually analyse it and see what it was."
"It's a bit of a shock, we did everything right yesterday and then obviously today to put ourselves in real contention and then all of a sudden within seconds it goes completely out of your control," added Evans.
"I've just never had anything like that before and it's the first time it's ever happened.
"We've done hundreds of tests, launches and testing and obviously during the whole season when it's crucial and the last one something happened.
"I know the team's really hurting but it's no one's fault. Sometimes these things are out of our control."
Evans described the feeling of being left on the grid as "heartbreaking" but his concern for the hapless Mortara was immediate. Venturi reported that Mortara was essentially unhurt, but he went to hospital for precautionary checks.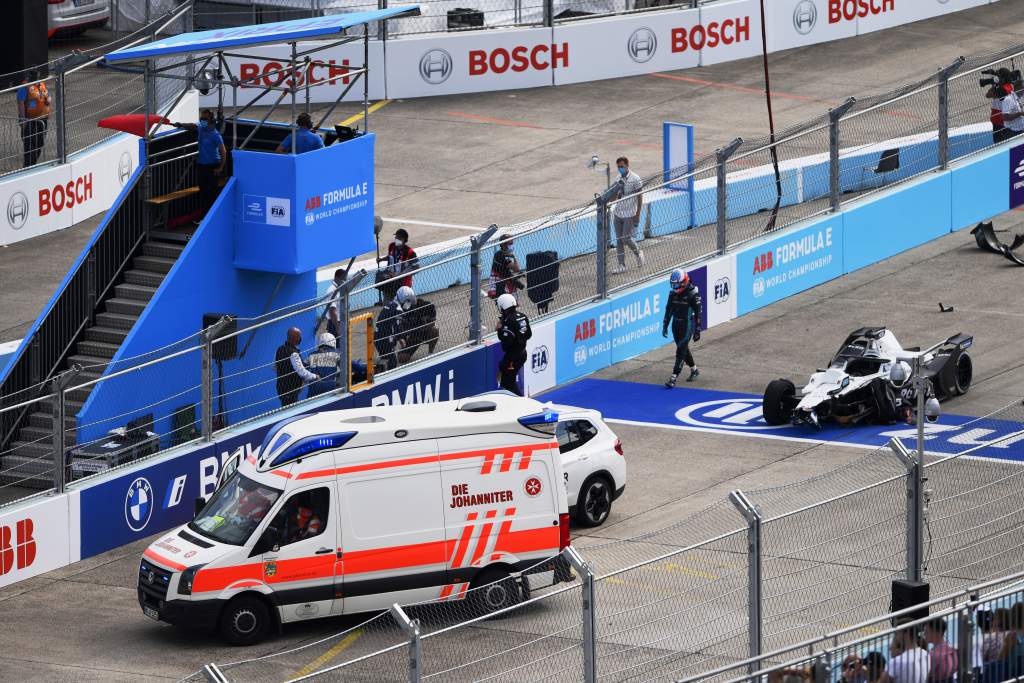 "Obviously poor Edo had nowhere to go and obviously didn't see me and took him out of contention as well," he said.
"So I feel bad for him and I hope he's OK after his checks."
Jaguar Racing boss James Barclay emphasised that the team will do a "full investigation" of the failure on Evans's car.
"There's no warning ahead of that happening. So it's something which has just come out of the blue for us," Barclay told The Race.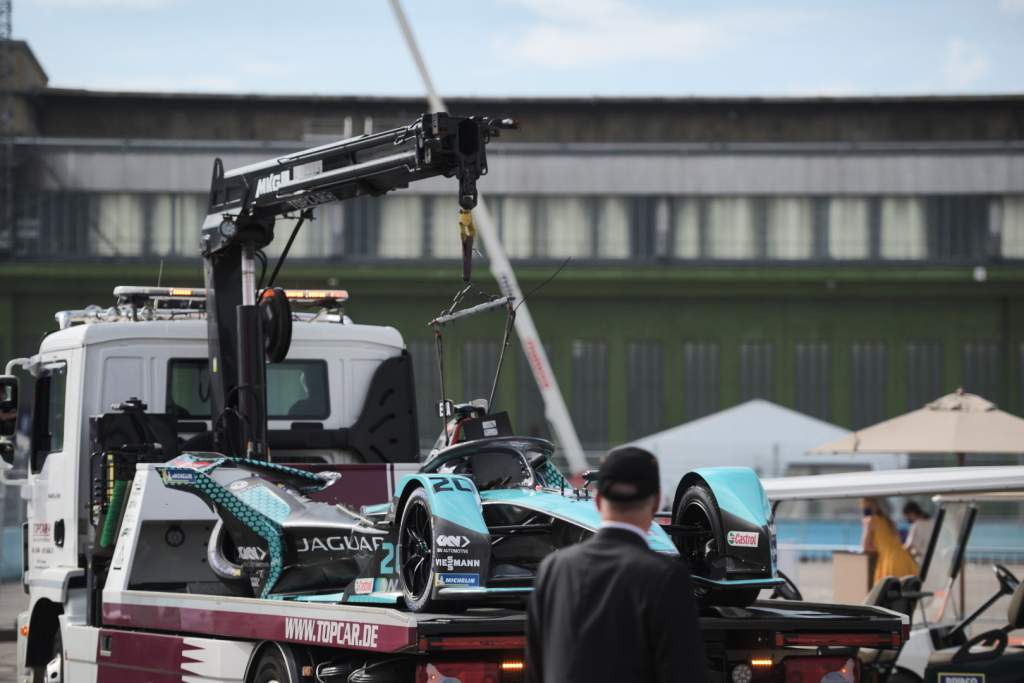 "Mitch did a phenomenal job, a champion's qualifying today.
"He was under intense pressure to come through from group one to superpole and that is what it was going to come down to today."
Jaguar took its best ever finish in the teams' standings with second place after scoring two wins – Sam Bird's victories at Diriyah and New York City – and a further six podiums positions, five of which were accrued by Evans.
Barclay said he was "so proud of everybody" in the team.
"I think a lot of people will say this was a team that really deserved to fight for the championship this year," he added.
"I don't think we've had necessarily a lot of luck.
"But if you look at the consistency of Mitch, who particularly has been in group one, almost more than anybody this year, and he's still managed to fight for the championship – it's been hugely impressive.
"Sam has done a phenomenal job with the team this year as well.
"Today, was just a great example, with just such a determined drive from 22nd to seventh to help the team championship.
"That tenacity and the speed of our car delivered that."