The DS Techeetah team has become the first to confirm and start testing a new powertrain and technical package ahead of the 2020/21 Formula E season.
Jean-Eric Vergne, FE champion with the team for the past two seasons, conducted the first day of testing with the new design package at the Dreux facility in north-west France on Wednesday as the team's development plans start to take shape ahead of next season, which will start in Chile in January.
Under the cost-control measures agreed during the coronavirus crisis, Formula E teams must homologate their next powertrains across two seasons.
Teams have a choice of carrying over their current 2019/20 powertrain to next season before changing for 2021/22, or using a totally new homologated one to cover off the 2020/21 and 2021/22 campaigns.
Speaking to The Race immediately after Wednesday's test, DS Performance technical manager Thomas Chevaucher said the package was just the "first step for the future".
"We had the first run with the new car today and it was very nice to be back on track," he said.
"It was also the opportunity to have a first shakedown of the car and it was obviously low mileage, but a very good opportunity to check the basics of the new car.
"More is coming for sure. But it's already the first step for the future and the first step in season seven for DS Performance and DS Techeetah."
The new DS Performance designed and developed powertrain will make its public debut at the pre-season test, which is still likely to take place at the end of November at either Valencia or Donington Park.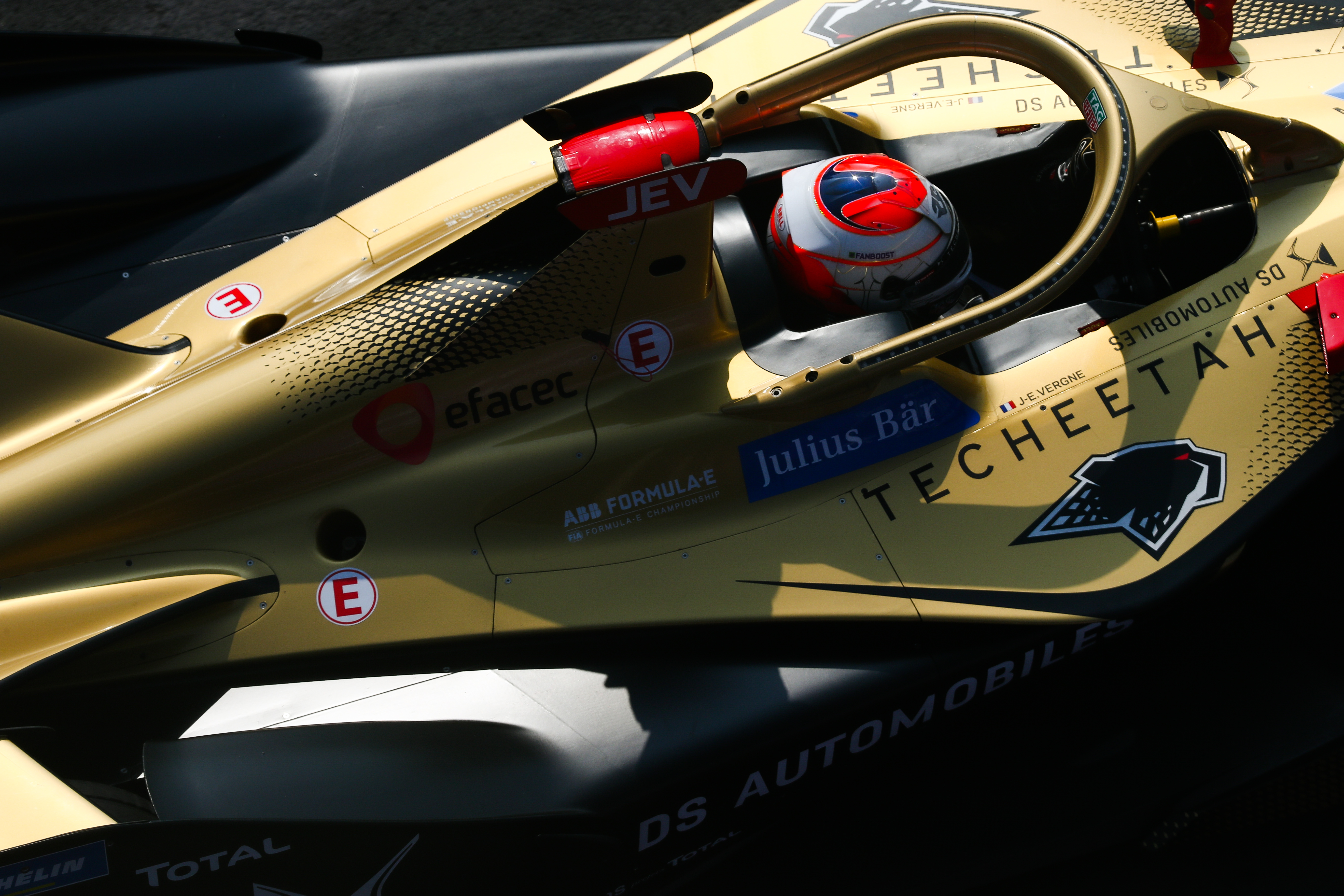 The Race understands that the vast majority of manufacturers will opt to pursue their pre-Covid-19 pandemic plans of completing new 2020/21 powertrains and running these for the next two seasons, rather than carrying over their current cars for one more year.
The deal between Techeetah and DS Automobiles was originally planned for three seasons as per the original length of the Gen2 era.
However, the current rules package was extended to four full seasons, so it remains to be seen if and when a formal extension to the French/Chinese alliance is confirmed.