There are many things that remain off limits or simply just unknown in Formula E. Some can be printed, some definitely not so!
There are quirks and whimsies that fascinate. For instance who knew that nine-time Le Mans winner Tom Kristensen had a spin in a Gen1 car at Audi's Neuburg test track back in 2016?
What about Touring Car ace and former Midland F1 driver also Tiago Monteiro testing for Mahindra in 2015? Or that the Virgin Racing team went to the wild countryside of Norway last summer to test at the little known Vaalerbanen circuit?
Then there was the time during an early Gen1 private test in 2014 that an on-board camera was incorrectly fixed, fell from the inside of the tub and wedged itself into the 12-volt battery, damaging it and causing an electrical fire!
And let's not forget the time that a group of spectators staged an on-track protest just before a free practice session in Buenos Aires because they had been sold tickets for a grandstand that didn't exist!
Series founder and then CEO Alejandro Agag was deployed to use his noted diplomacy skills and negotiate alternative arrangements for the angry fans. It worked, and peace ruled.
So, check out our five unreported tales from the test tracks, race tracks and the paddock about stories that until today remained largely hush-hush.
Bertrand Baguette: The first to drive a Formula E car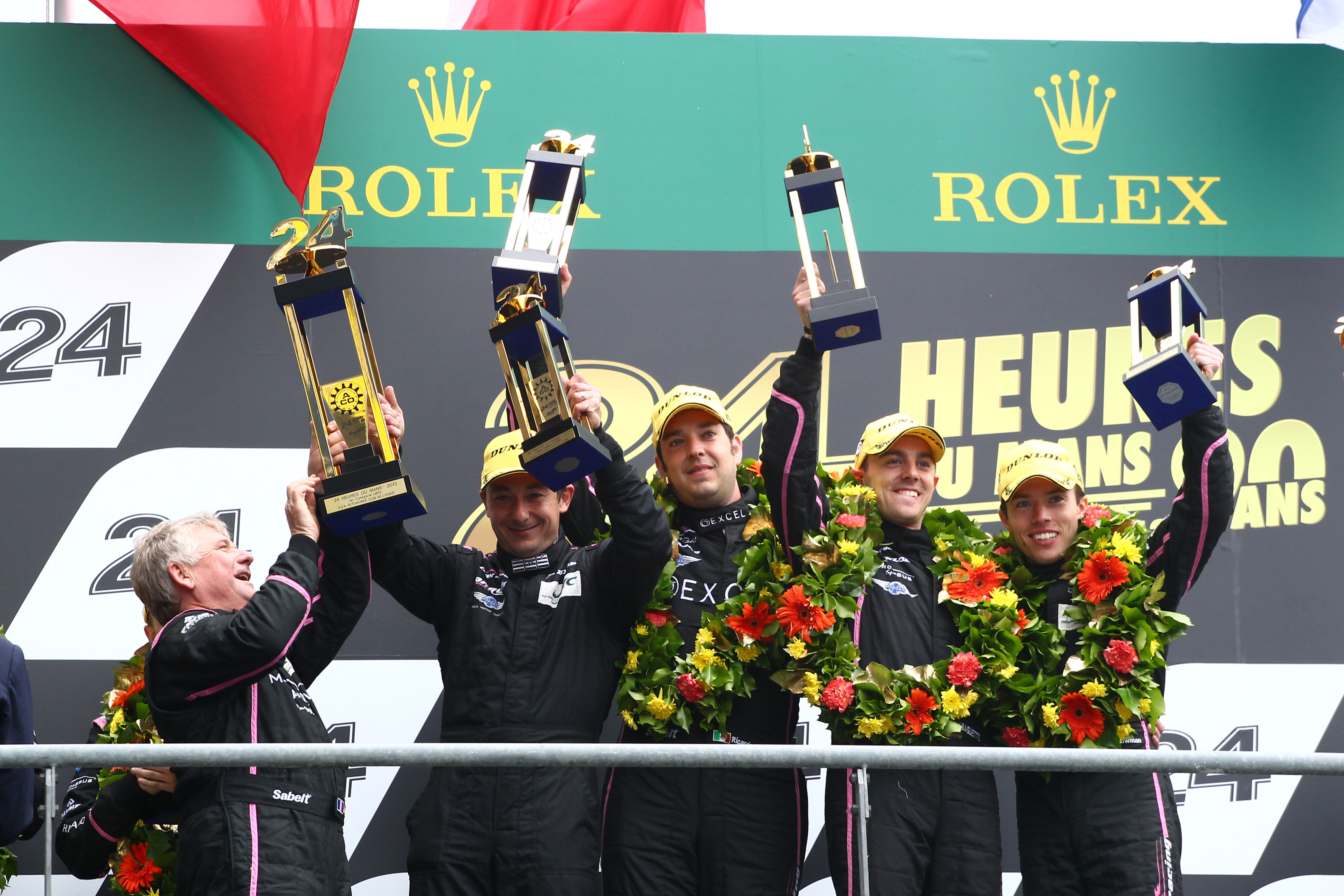 Look on Youtube and you'll see a proud and delighted Alejandro Agag back-slapping his way around several engineers and key figures from Spark Racing Technologies (SRT), Williams Advanced Engineering and McLaren Applied Technologies at a little known airfield in France back in November 2013.
That place was La Ferté Gaucher in central France, reasonably close to the ART Grand Prix base where SRT had been born.
It was the first time that the Spark-Renault SRT_01E had completed any significant running and it seemed fit that Lucas di Grassi, who had been working on promoting Formula E with Agag, was the one who donned the helmet.
Truth was that di Grassi was not strictly the first person to have a run in the car, as a few days beforehand, in the inauspicious confines of ART GP's car park, the car had completed a clandestine systems check!
And at the wheel of the car was the then reigning Le Mans LMP2 champion – Bertrand Baguette.
'Bertie Breadstick' as he is affectionately known by any British mechanic he has ever worked with, was given the call by Spark's engineering co-ordinator Theophile Gouzin, who had been part of the successful Oak Racing squad at La Sarthe just a few months earlier.
"I was in touch with Bertrand though Oak Racing and he did the first shakedown in the car park nearby the ART workshop," remembers Gouzin.
If that vision isn't bizarre enough then get your head around the fact that di Grassi whizzed the Formula E test car around the historic carriageways of the Victorian park beside the River Thames for 15 minutes while residents slept.
"And when we did so, we had no battery obviously, because the Williams battery was not available as we had contracted Williams so late.
"Then we did the test with Lucas. I don't know if it was a good thing now, but we had a bespoke battery made from kind of half of the CX75 Jaguar prototype car (put together by WAE in 2011).
"The funny thing is we said to Williams: 'OK we have this important milestone, we must start to make video because Alejandro needed to find some funds still 'and so not having the car ready would have been a problem.'"
It all happened smoothly, and by January the final battery was available and serious testing and development runs could be completed.
Finally, Formula E was on its way and just eight months later the first race was being completed in Beijing thanks in a small way to a few laps around a car park in central France.
Lucas di Grassi's Secret 4am Battersea Park test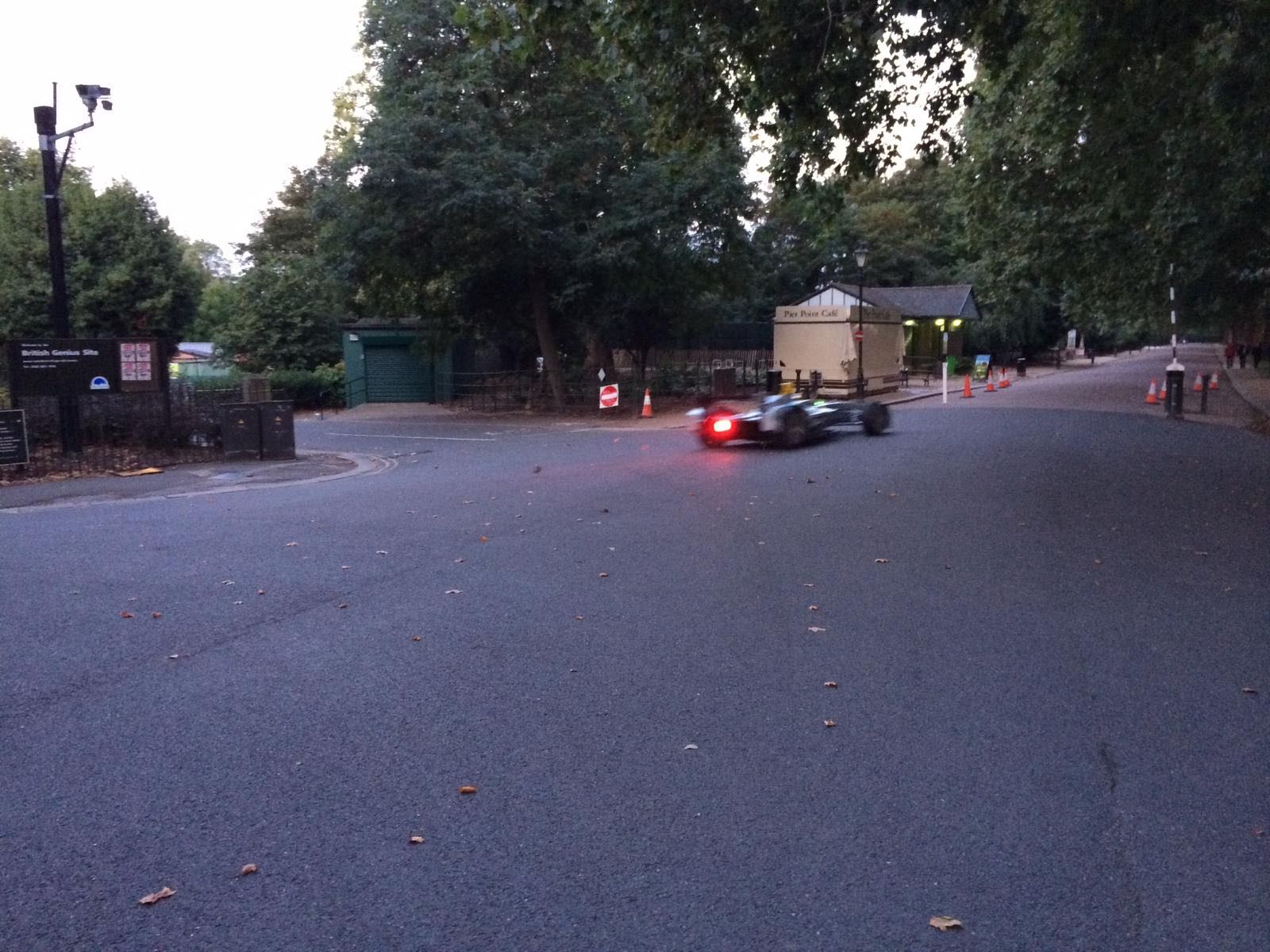 It's oddly comforting to imagine Lucas di Grassi awaking in the middle of the night, in August 2014, to conduct a secret Battersea Park noise test, and mouthing the words to Blur's seminal 1994 Britpop breakout masterpiece 'Parklife' as he donned his helmet.
'I get up when I want except on Wednesdays when I get rudely awakened by the dustmen
(Parklifeeeee). I put my trousers (overalls) on, have a cup of tea and I think about leaving the 'ouse (Parklifeeeee).'
If that vision isn't bizarre enough then get your head around the fact that di Grassi whizzed the Formula E test car around the historic carriageways of the Victorian park beside the River Thames for 15 minutes while residents slept.
Few knew of the plans and its details were largely kept under wraps for years until its secrets started to be whispered in race paddocks as Formula E grew.
Formula E had to prove, to themselves and also council officials, that a car could get around without greatly disturbing the residents who lived within earshot of the park.
There was also an official noise test that the organisers of the race had to clear before they would be allowed to hold the race there the following summer.
"We had to walk around the place beforehand just to check there was no one wandering around the park inebriated," says one of the organisers of the event Oli McCrudden.
"We told Lucas to go, and off he set.
"I sat there and I thought about it and after he disappeared from sight I said: 'I really do hope that all the park's swing-arm barriers have been taken up!'
"Lucas came whistling back around and we completed the first unofficial lap of the Battersea Park track."
As dawn broke and the small team departed the park, not a single person was aware that the whole run had taken place (the photo above is the only known photo of the event in existence!).
Thus an urban legend was born and only minimal details of the run dribbled out a few months after it had actually happened.
"It was kind of like this (an urban legend) for a while afterwards, almost like those stories of Colin Chapman taking a Formula 2 car around the M25 back in the day," remembers McCrudden.
Di Grassi also recalls the event fondly and believes it was an important moment for Formula E.
"At that stage we were running at Donington Park and some PR events only," says the season three champion.
"So to give some evidence that this disruptive new part of the sport was actually not disruptive to people sleeping in their beds was pretty cool to do."
Alejandro Agag – Sacked!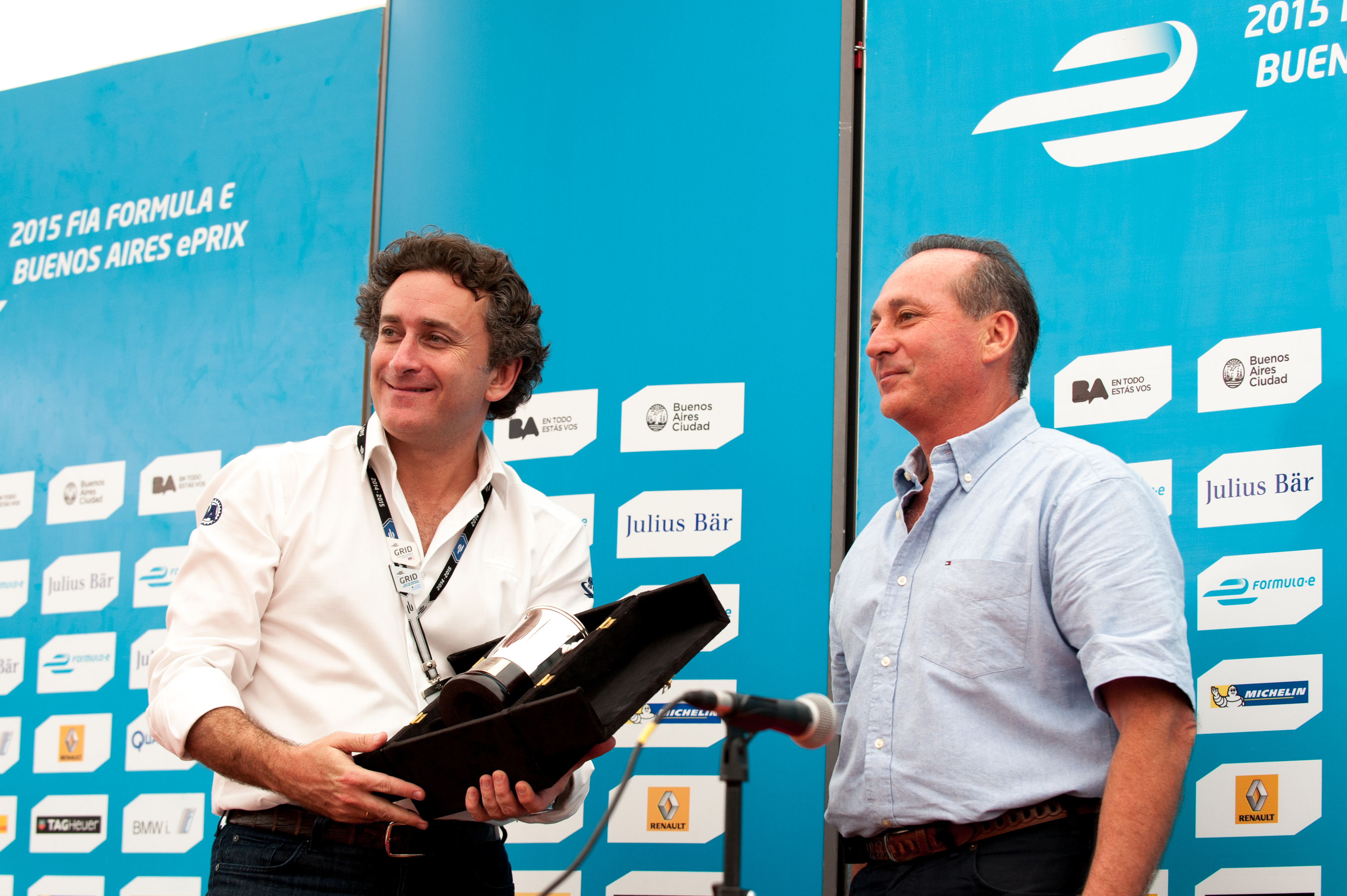 Pardon?
Yes, you read that right.
The charismatic driving force of Formula E who had worked around the clock to get his and the FIA's electric vision off the ground was fired the morning after the third-ever Formula E race at Punta del Este EPrix, Uruguay in December 2014.
Agag himself takes up the story.
"We were running out of money," he tells The Race matter of factly.
"Already it was tight in Beijing. Putrajaya was tough, but we had a promoter, so that promoter paid for the race.
"In Punta del Este, we were in big trouble. Everything really collapsed there. So we had run completely out (of cash).
"All of the investors didn't want to put more money in, and Enrique (Banuelos – investor) at the time didn't have money to put in. So effectively, Enrique then fired me.
"We had the race, then in the morning on Sunday, Enrique fired me.
"So I said to Enrique, we had a board meeting, so he said let's have a coffee before the board meeting. We had received two offers, while we were in Punta del Este, from two people who wanted to come in with capital. So we were not dead.
"There were plenty of people who wanted to put money into Formula E. But Enrique didn't want to take them in, because he would lose control. He didn't want to lose control. So it was a very, very simple situation.
"I said to Enrique, listen, you can fire me, you now have more than 54 percent of the company, so you can fire me if you want, and of course he fired me, and that's it.
"But if you fire me, and I go out there to the paddock and say I'm not here anymore, you can expect half of the teams or all of the teams will leave, all the sponsors will also leave, and there will be no championship.
"That's if you fire me. So I don't think you can fire me."
Agag was essentially out of Formula E for a few days but was then re-instated despite having temporarily having cleared his desk in Hammersmith, London, the home of Formula E Operations Ltd.
One of the provisos though was that Banuelos brought in a supposed financial executive to oversee the championship.
A very long and complex story is cut short when Agag brokers the Liberty Global rescue package immediately before the Miami race in March.
This sealed Formula E's long-term future and enabled it to grow into one of the sports more remarkable success stories during the last decade.
Unfinished Monkey Business in Battersea Park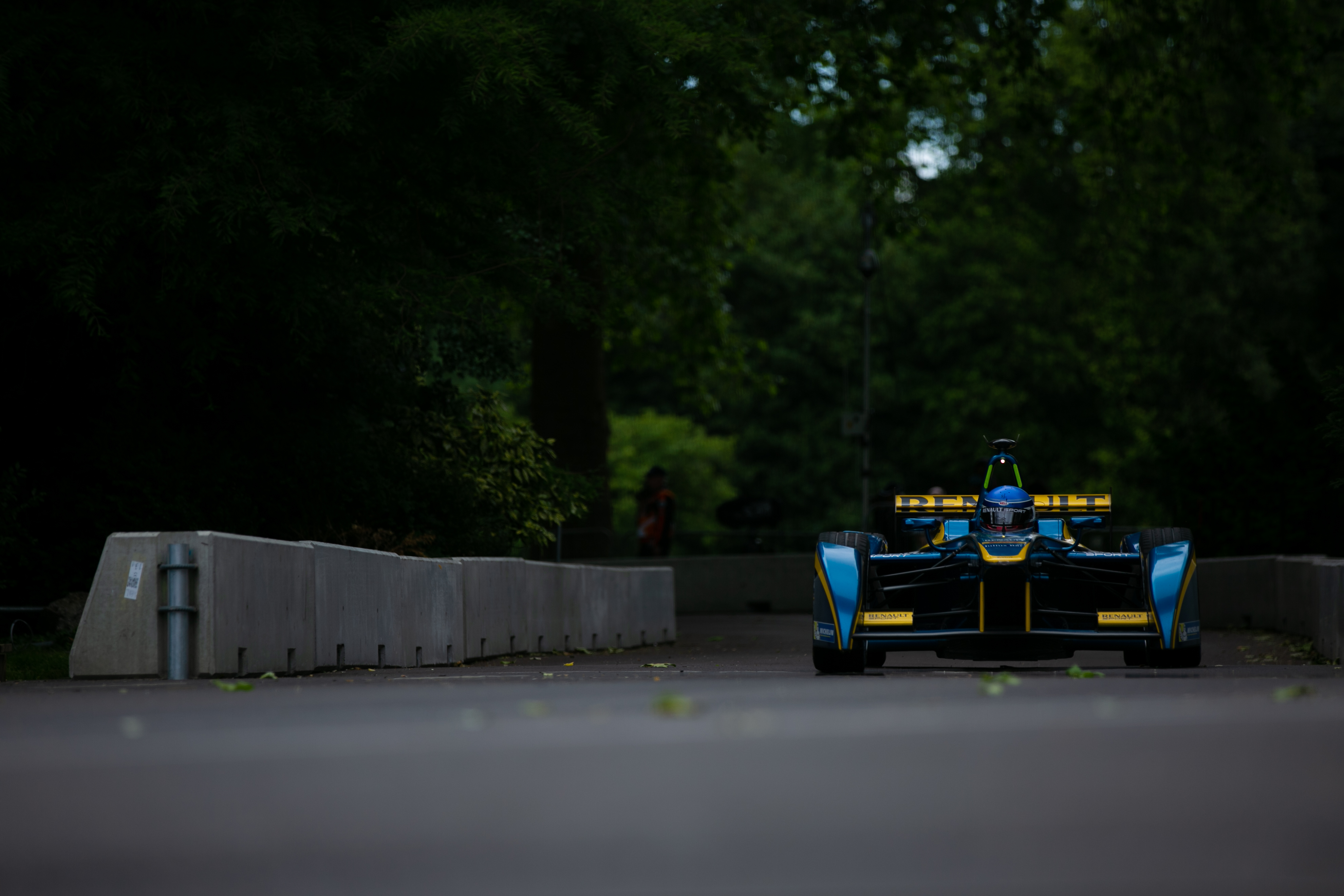 'A monkey could drive one of these cars!'
It's a famous line which has its roots in a comment that Jochen Rindt is said to have made to a journalist about the Lotus 72 back in his posthumous title year of 1970.
While Formula E didn't actually complete a simian shakedown, they were involved in the care of primates at a zoo within the track at Battersea Park back in 2014.
The Battersea Park Children's Zoo was slap bang in the middle of the track and located close to the pits area. Among its number included such specimens as the 'Bolivian Squirrel Monkey' and the fabulously named 'Cotton-top Camarin' simian brood.
A slightly nervous bunch, these inhabitants needed to be re-assured that the specific torque frequencies of the Formula E cars, which were similar to the chatter of the resident simians, would not cause undue distress.
The zoo was almost adjacent to the back of the grid, so the worry was that the banana munching primates could be spooked with a full grid of Formula E cars launching at the start of the race.
"We hatched a very cunning plan," confesses Battersea Park co-organiser Oli McCrudden.
"At the Miami race a few months before Battersea, we set up some audio mics to record the sound of the start and the race.
"So for a few months before the Battersea event the zoo was playing these recordings to the monkeys every time it was feeding or play time to develop a kind of 'pavlovian response' to the sound of a Formula E car.
"The idea was that the car would go past and the monkey's would associate it with happy thoughts and so doesn't freak out."
This plan initially worked a treat and primate peace ruled.
That was until one of the TV helicopters unintentionally buzzed the zoo before free practice and a small primate riot broke out!
"It was one of those moments when you just put your head in your hands," recalls McCrudden.
How a champion elect was almost a Mahindra driver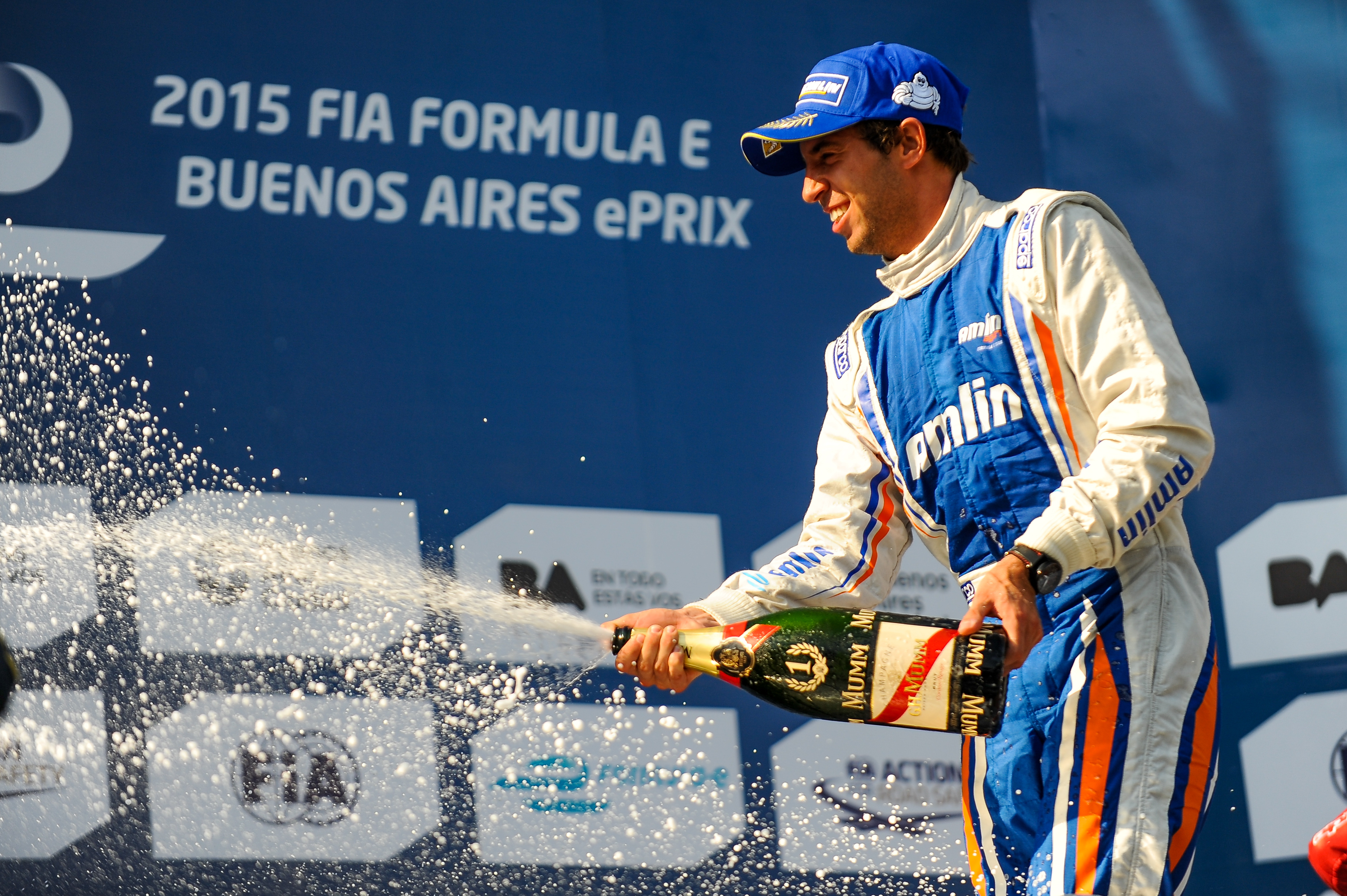 Present championship leader Antonio Felix da Costa found himself in a tricky position in mid-2015.
It was the end of the inaugural Formula E season and, in the first full season of his deal to be a BMW works driver in DTM, he was also weighing up his Formula E future.
The first season, although disrupted by missing three races due to clashing DTM races, had brought a victory with the tiny Amlin Aguri team in Buenos Aires.
It was though very much the highlight and the rest of the season was by and large disappointing. Then in June the team lost its title sponsor Amlin to Andretti, after a bitter wrangle which ended up in court.
The plan had been to attract Honda via its co-owner and former F1 team chief Aguri Suzuki but that never developed and with it being eventually picked up by Monaco property magnate Marc Fagianatto, their star driver da Costa was a free agent and being heavily courted by Mahindra's Dilbagh Gill.
Gill and da Costa agreed terms and a deal was struck in July 2015 with da Costa all set to test for the team the following month.
The Portuguese ace even tested the season one Mahindra car at Calafat in Spain and all seemed right with the world as he readied to partner Nick Heidfeld who joined the team from Venturi.
"I got a call from Dilbagh to go and test at Calafat and after that they wanted to sign me straight away," recalls da Costa.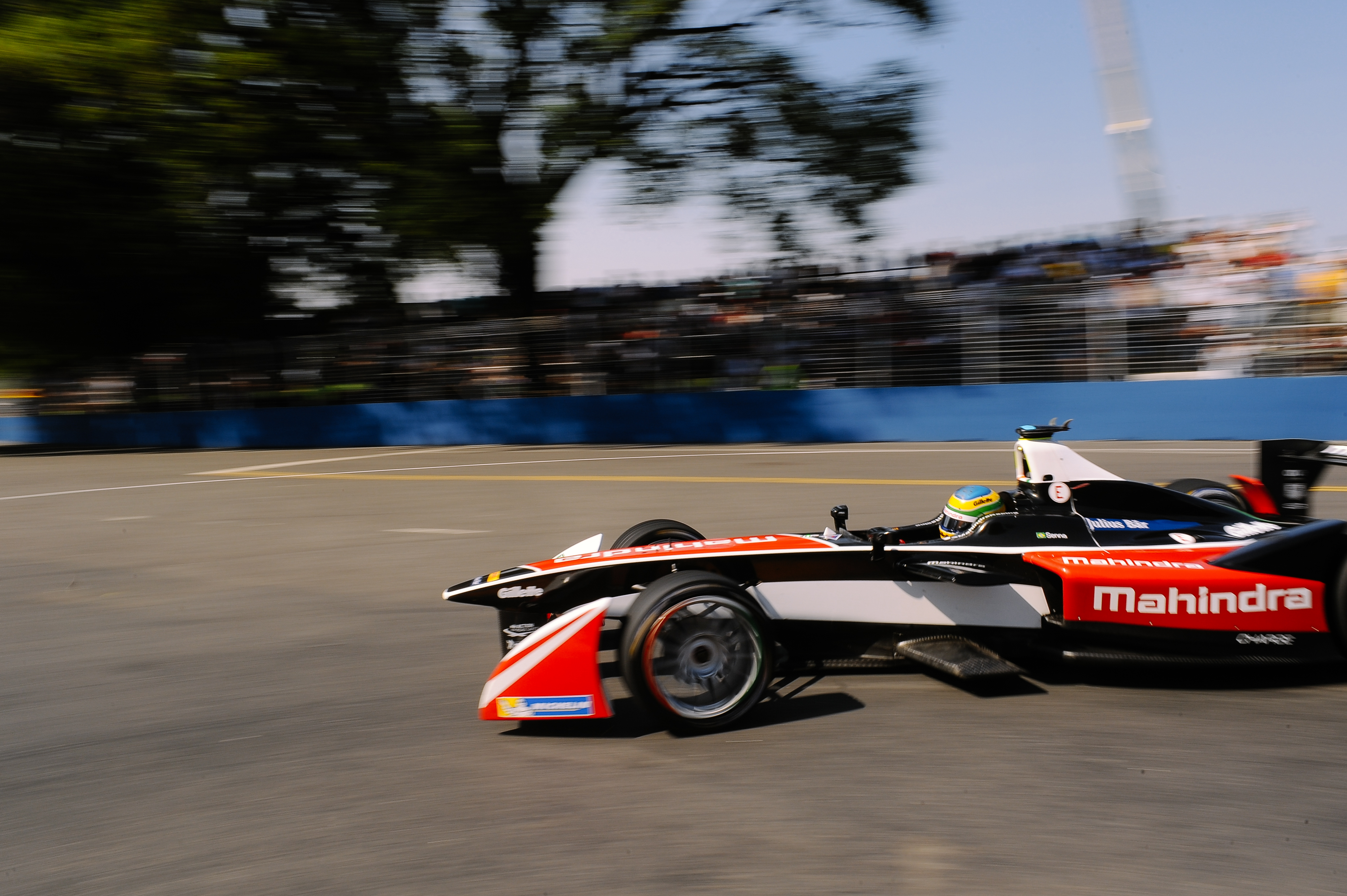 "I said ok let's work on a contract, so we did. But the problem was that Heidfeld had signed and Bruno (Senna) was quite well protected with a contract in place too.
"So it was one of those situations where three into two will not go, but it all seemed to have been taken care of but I missed the first tests at Donington thinking I was off to Mahindra."
It is believed that Senna had a binding contract for a second season but that a scenario where da Costa could replace the Brazilian was in place for halfway through the season.
At this time it is understood a contract had been agreed between both parties but not finalised with signatures and while da Costa missed vital test mileage, Team Aguri was regrouping with its new investors.
Nicolas Lapierre and Stefano Coletti tested in da Costa's place at the new-look Aguri, while the intricate situation at Mahindra was eventually resolved in Senna's favour.
For da Costa, some salvation came from former British F3 race winner Bruce Jouanny who was advising the new Aguri owners.
"One month before the first race it came to a head," says da Costa.
"Aguri came back to me and the guy who was key to me going there was Bruce Jouanny and we did a deal and one week before Beijing I did a quick sim session and I was kind of back for a second year!"
The mini-drama was over and both Mahindra and Aguri showed flashes of form through season two where da Costa starred with five Super Pole appearances but suffered in races and claimed just a trio of sixth positions.