Season-opening Formula E events have a curious habit of sparking controversy and downright bizarre occurrences.
From the infamous first ever race around the Bird's Nest Olympic stadium in Beijing in September 2014 to a spectacular two days last February when Nyck de Vries gave notice of his title credentials and Alex Lynn performed aerobatics, the action on and off track usually happens early in Formula E.
We've been a little creative for this list in that we have gone with 'at the first event' rather than first race, seeing as three of the seven seasons have started with double-headers so far. And one double-header was so eventful it occupies two places in our top five countdown!
Will anything Diriyah offers next week be a contender for this list in the future…?
5. Flooding in Saudi Arabia! – Diriyah 2018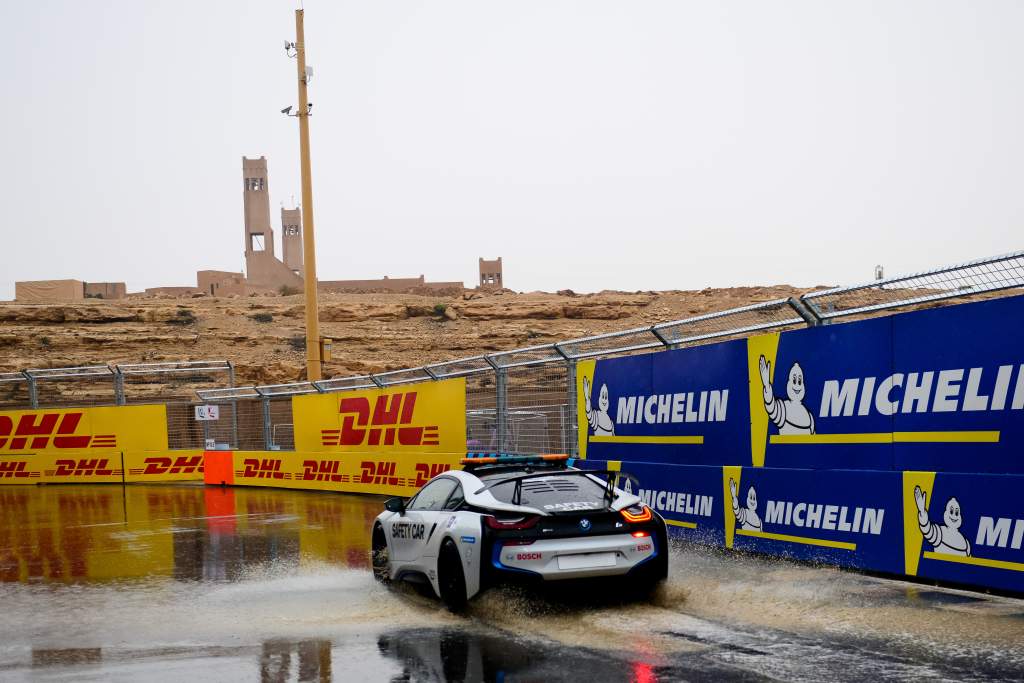 The first ever international single-seater race to take place in Saudi Arabia was part of a massive long-term deal and by far and away the biggest of the then nascent championship's history as it entered the Gen2 era.
It all had commercial clout and an ambitious and challenging circuit, but no one could foresee that in a city which had an average of 66 millimetres of precipitation a year, the first event would be threatened with postponement because of rain!
But that's exactly what happened in November 2018 as race day dawned overcast and wet with frequent heavy cloudbursts.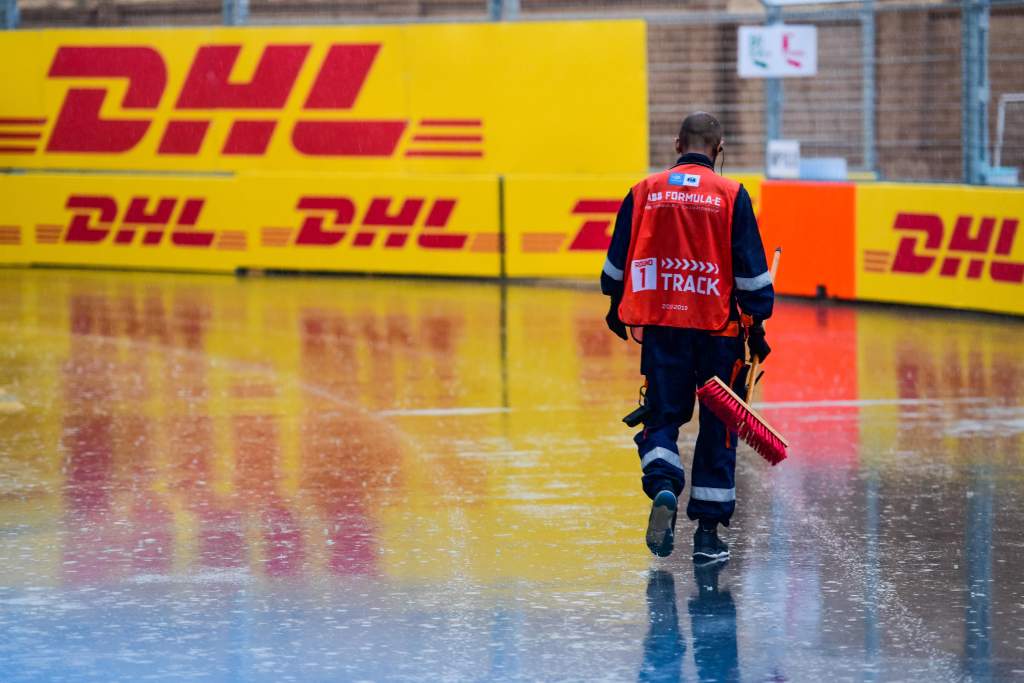 Race director Scot Elkins did numerous laps of the rollercoaster track but poor drainage at one particular corner created rivers on the sector two downhill section, rendering the surface impossible to race on.
"We're in the middle of the desert, it rains maybe three days all year, and here we are in a downpour on the morning of the race," recalls Elkins.
Drivers mooched around the pits with cameras picking up occasional exchanges. Sam Bird escorted Elkins in the official safety car and his sortie left him worried. There was no way the practice sessions could be held unless a fix for the leak was found.
"If it wasn't for the fact that the local people were able to dig a hole and create a pump, we wouldn't have had a race," says Elkins.
"They literally made it up on the fly and were able to find a way. There was one spot where the water just wouldn't stop flowing, and they were able to effectively create a well into which the water would flow, and they pumped it to keep it off the track. That was what kept us going.
"We got there, and it happened, but for sure I don't want many race meetings like that one."
Despite a truncated qualifying session, the race was unaffected as drier weather arrived.
Antonio Felix da Costa took a conclusive first Formula E win for himself and BMW but more importantly Formula E had been saved from a potentially embarrassing false start to its new era.
4. Bird's pit crash and drivethrough win – Hong Kong 2017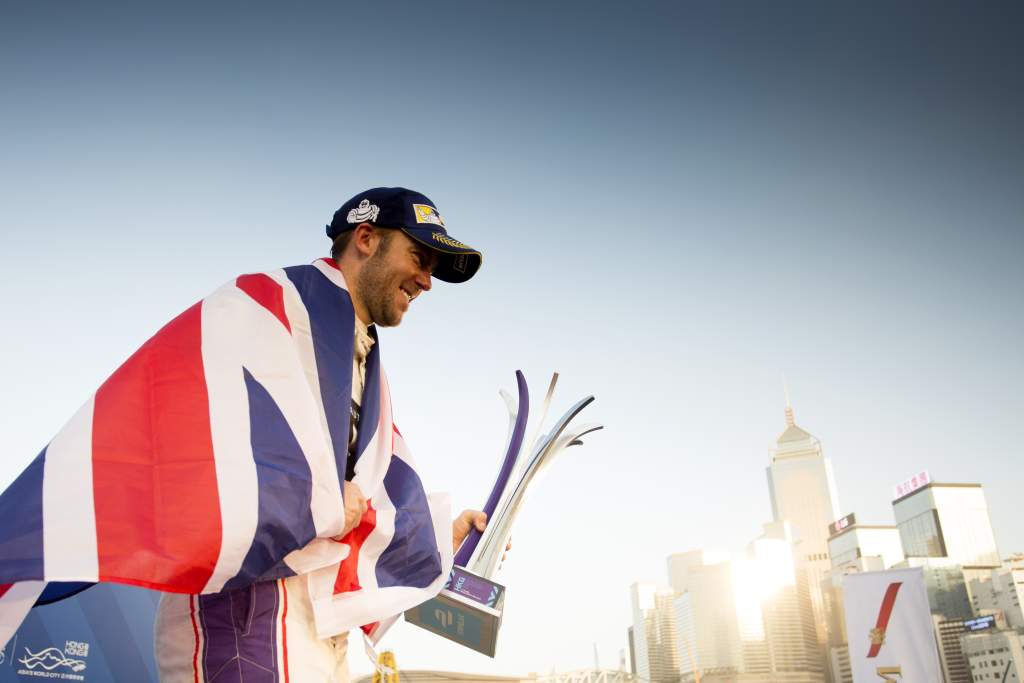 Bird won the first race of the 2017/18 season via a brilliantly opportunistic move on Jean-Eric Vergne's Techeetah Renault.
But remarkably a few minutes after he made that pass, he crashed his DS Virgin into his own pit box and all the hard work looked wrecked.
Bird served the resultant drivethrough penalty for his infraction after smashing in several mega laps to open a gap on his former team-mate.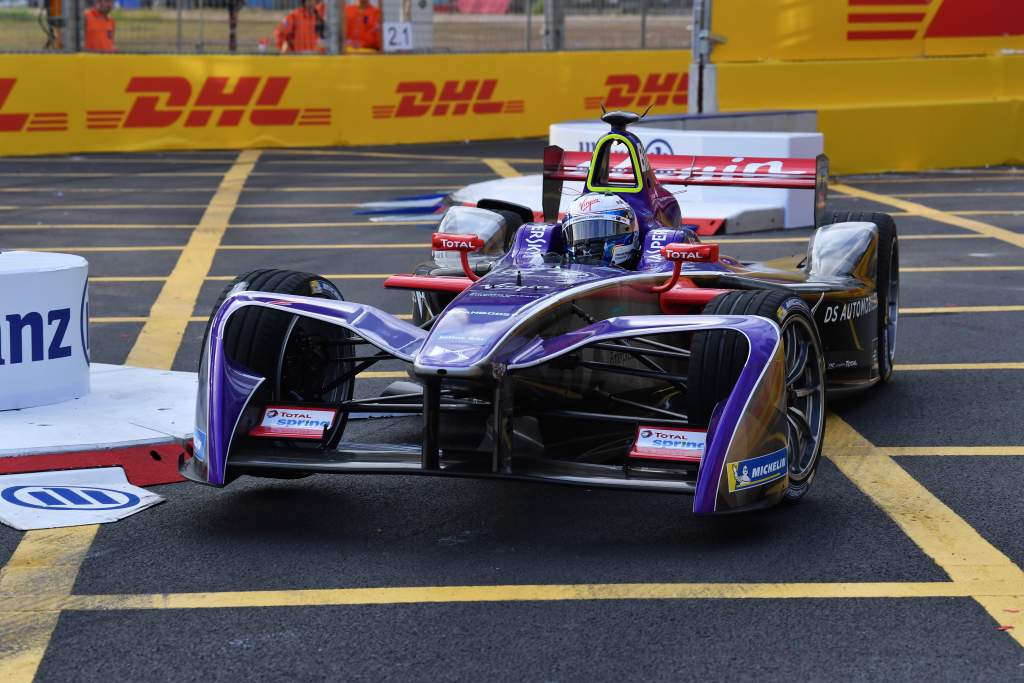 Amazingly he came out of the pits having served his penalty still holding the lead thanks to both his gap-pulling work and the pitlane in Hong Kong being on the inside of the track and bypassing the usual loops needed in Formula E circuit design.
"I think everybody thought it was too tight a hairpin to overtake," Bird told The Race of his pass on Vergne.
"So it became a corner where people then thought, 'hmmm maybe you can'.
"But the fact I did it to JEV, who I have respect for, and that it was for the lead and got me the win made it even more special."
On the pit shunt he added: "It was super slippery on the apron part, but I should have realised that coming in.
"It was a bit of brain-fade really so completely my own fault there."
3. Audi admin catastrophe scuppers Abt – Hong Kong 2017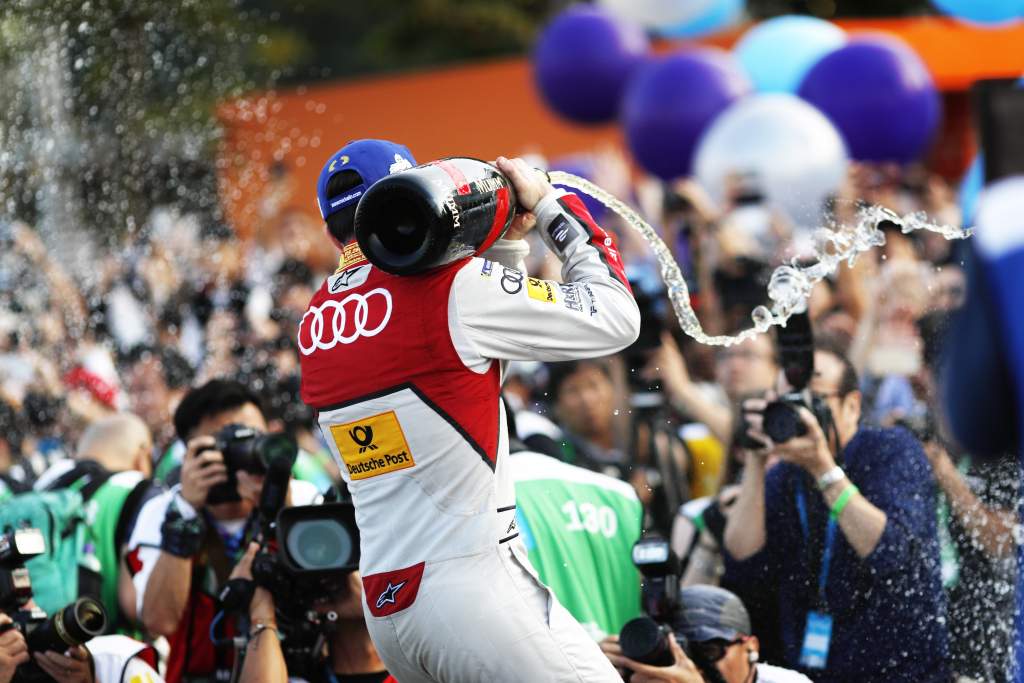 "Being blunt the Hong Kong race in 2017 was the worst hands down," Allan McNish told The Race last summer when asked to cover his best and worst memories from Audi's four-year stint as an official factory Formula E entry.
It was hard to disagree because in the context of bad races, a driver winning his first E-Prix on his 25th birthday and then being disqualified several hours afterwards is bad enough.
But when that disqualification is for the improper input of a single digit in a barcode for one of its components, well, that takes some beating for crushing dejection.
"It was the first event [for Audi's works team], Daniel's first victory and it was also his birthday. Talk about salt in the wound!" McNish continued.
"Apart from one number on a barcode we did a perfect job.
"I had to phone him and tell him. That was hard.
"I've been on the other end of the call before as a driver and it's not good."
2. Mercedes braking disaster – Diriyah 2021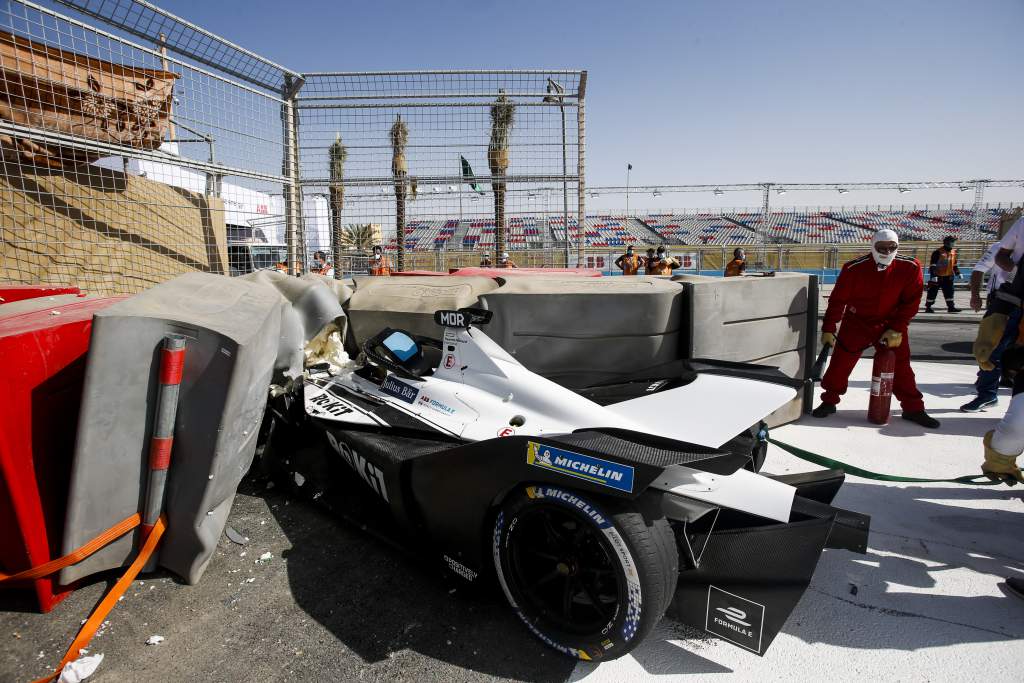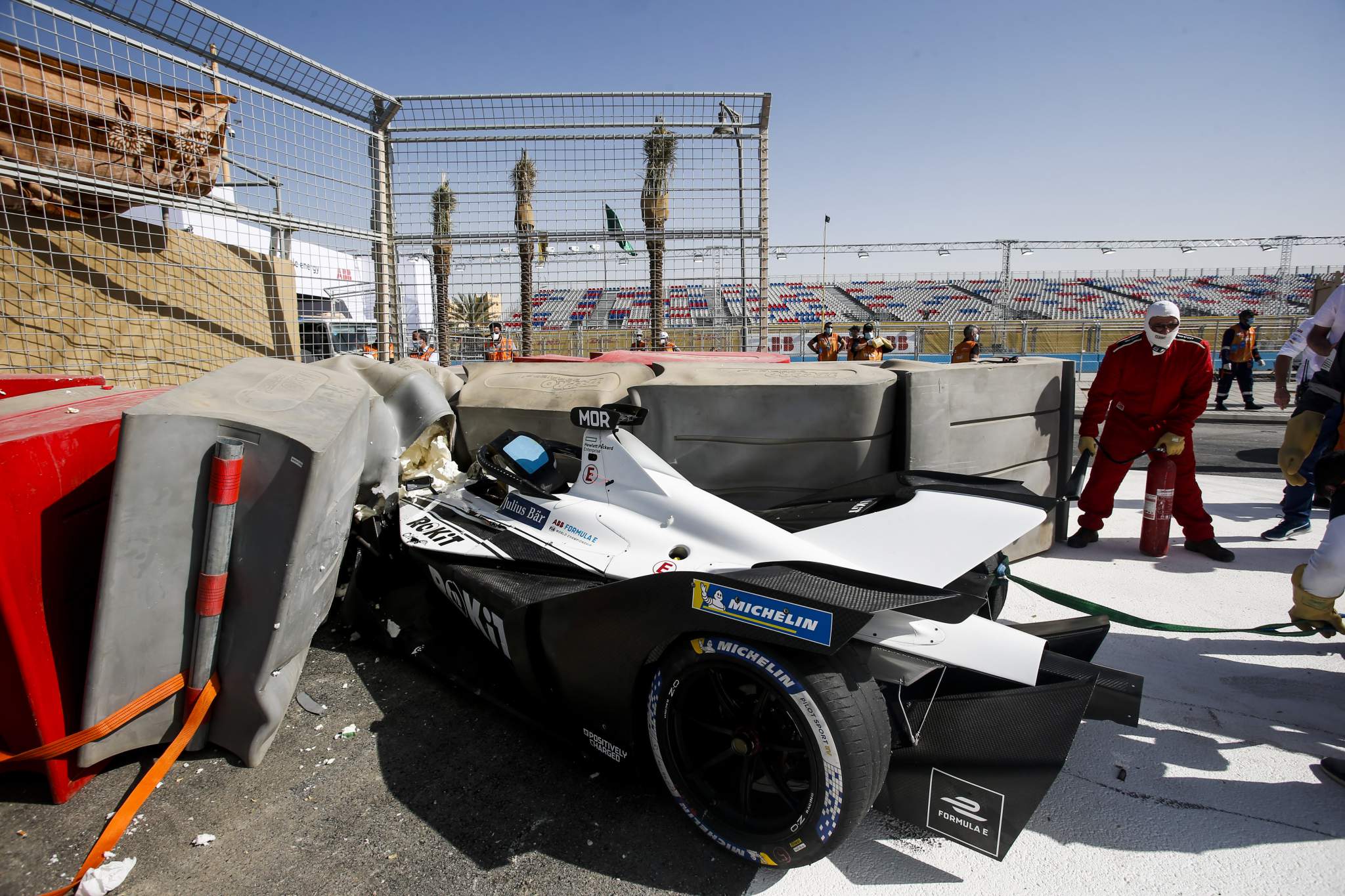 "Oh wow, what happened there? Uhhh!"
Formula E commentator and pundit Dario Franchitti isn't usually lost for words, but when Edoardo Mortara's Venturi Mercedes speared head-on into the Turn 1 wall in Diriyah after practicing his launch at the end of a free practice session last year he struggled to find adequate verbiage.
Mercifully Mortara escaped serious injury but still needed several weeks to recuperate from gnarly bruising to his back.
The incident triggered a disastrous episode for the Mercedes powered cars of de Vries, Stoffel Vandoorne and Mortara's team-mate Norman Nato, as the FIA rightly ensured an investigation as to how the incident occurred took place.
The crash was blamed by Mercedes on an 'incorrect parameter setting which determines the threshold for deciding that there is master cylinder travel, but insufficient front brake pressure generated'.
It all meant that Vandoorne, de Vries and Nato were unable to take part in qualifying and had to start from the rear of the grid.
De Vries salvaged a ninth place finish and a point for fastest lap, but it was the most apposite of atmospheres in the Mercedes pit just 24 hours on from when eventual champion de Vries had claimed his first E-Prix victory.
1. Heidfeld/Prost interface – Beijing 2014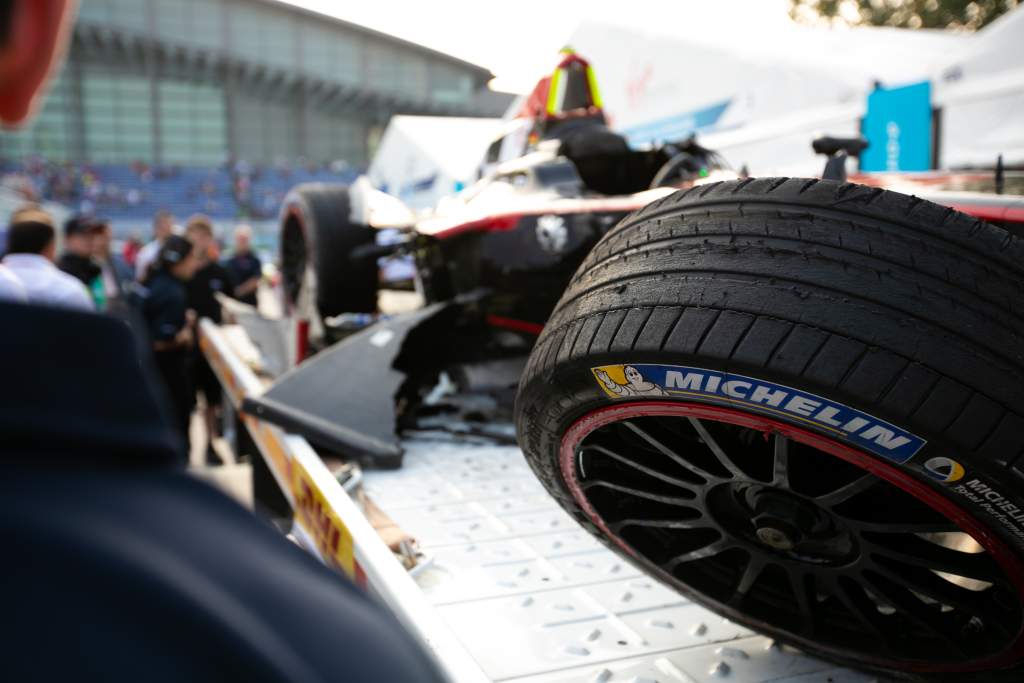 The ludicrous and completely avoidable accident that launched Nick Heidfeld's Venturi into the debris fence on the final corner of the first ever Formula E race in Beijing has slipped firmly into the corridors of motorsport's most infamous accidents.
The former Sauber, Jordan, Williams, and Lotus F1 driver was hounding leader Nicolas Prost's derating e.dams entry as the race entered its final few metres and looked a shoo-in to become the first E-Prix winner.
Then Prost, who like all drivers had not had a derating episode in a competitive environment, panicked, looked in his right hand mirror just as Heidfeld made a move for the inside line, and then moved across and side-swapped the Venturi.
What should have been a relatively innocuous incident turned in to a horror show as Heidfeld, with suspension broken by the contact, slewed sideways and was launched off a sausage kerb into an aerial impact with the tyre barrier and fence before a shocking series of pirouettes.
"I took my hands off the steering wheel and closed my eyes," recounted Heidfeld for this author's 2021 book 'Formula E – Racing for the Future'.
"I hit first time and I was quite happy, as I thought it didn't hurt.
"But then I waited and waited and thought I must land soon, but I didn't.
"It felt like I was flying forever."
Fortunately unhurt, the gist of his confrontation with Prost walking to the pits involved the phrase "what the….." remembered Heidfeld.
It ended what had been a remarkably dull affair with a visual that crossed the globe and thrust Formula E to the forefront of the motorsport consciousness and beyond.
Thx.. + Sorry @LewisHamilton that I pick up on your deleted post but that open goal was just too good not to "score".. 😋 @FIAFormulaE @MahindraRacing pic.twitter.com/KgVEAboYLj

— Nick Heidfeld (@NickHeidfeld) December 4, 2017
The episode gathered a cult-like following and probably peaked when bizarrely some three years after the incident Lewis Hamilton happened across a clip believing the crash has just occurred, and threw his three cents into 'the debate' by citing "disgraceful driving" and stating he wanted to see Prost banned.
The world looked on puzzled, while Heidfeld issued an amusing video very politely telling Hamilton that he and Prost had raced wheel-to-wheel on several occasions since, and he had even shared a cockpit with Prost at sportscar team Rebellion Racing…