'We are committed to responsible energy management and will practice energy efficiency throughout our organisation. Wherever it is cost effective.
'We recognise that climate change is one of the most serious environmental challenges currently threatening the global community, and we understand we have a role to play in reducing greenhouse gas emissions.'
The above is not a direct quote but a corporate promise from Formula E's July 2020 annual report and financial statement submitted to Companies House.
It outlines its key objectives for its Streamlined Energy and Carbon Reporting compliance strategy.
These traits have been running through it for the last seven years, to some extent since the fraught opening race in Beijing around the Bird's Nest Olympic stadium in September 2014.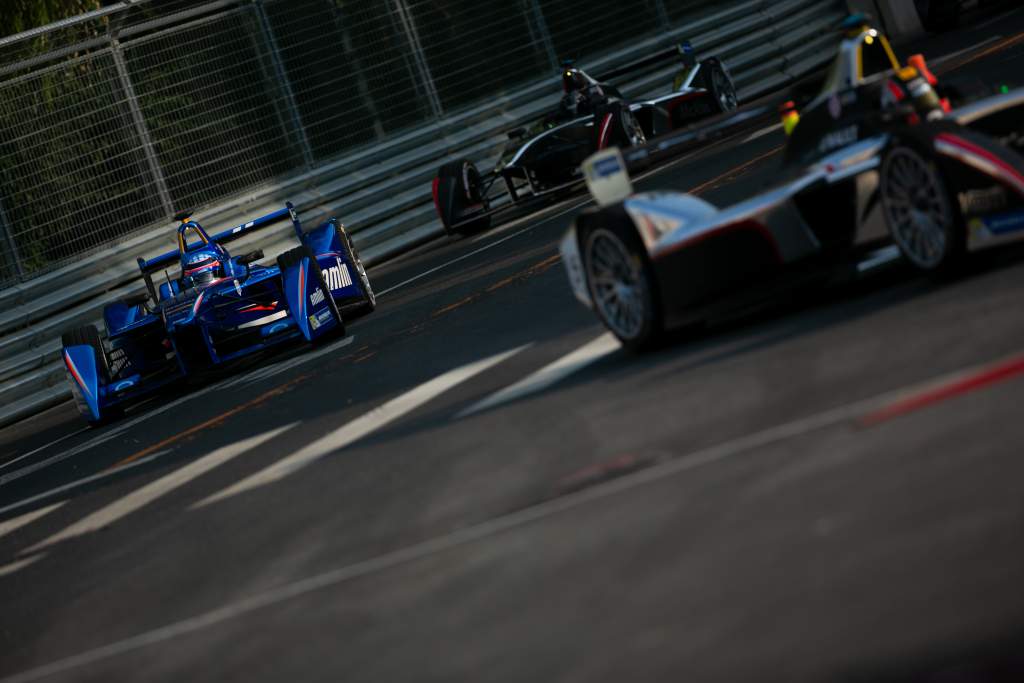 While both founding fathers Alejandro Agag and Alberto Longo scrambled to erect the debris fences as the eyes of the FIA world motorsport council looked on, the company was already eyeing a longer-term goal of becoming the first motorsport-led business to achieve the FIA Environmental Certification Framework three-star accreditation.
This has now been twice renewed, so as delegates from within the championship arrive in Glasgow this weekend for the COP26 Climate conference event, it has vastly more credibility in this area than most others in motorsport.
Another objective was reached in 2018, when the pioneering work done from the sustainability department was rewarded with Formula E obtaining the ISO20121 accreditation for sustainable events. Two years later it reached net zero carbon footprint status since inception.
The COP26 will hit headlines all around the world over the next two weeks.
Some world leaders will visit the event, which is being billed as bringing parties together "to accelerate action towards the goals of the Paris Agreement and the UN Framework Convention on Climate Change".
Motorsport will be represented mainly by Formula E teams because when it comes to backing up the PR, the first ever all-electric world championship is clearly leading the way in highlighting the climate crisis.
Formula E Operations staff, including sustainability head Julian Palle, will be speaking at the conference, while Envision Virgin Racing shall culminate its almost year-long partnership with COP26 with several events and presentations.
Among the messages that the partnership between Envision Virgin Racing and the COP26 will major on are getting active on what individuals can do to make changes and wake up the world to what at present environmental scientists describe as potentially catastrophic environmental and societal consequences for future generations.
The work and action are reflected in Envision Virgin Racing's array of activities it will showcase and activate in Glasgow.
EVR will reveal its two-seater Formula E car it has been working on and also unveil its 2022 official livery. The electric two-seater race car features the first full-size lithium-ion battery cells using Johnson Matthey's advanced eLNO® cathode material technology.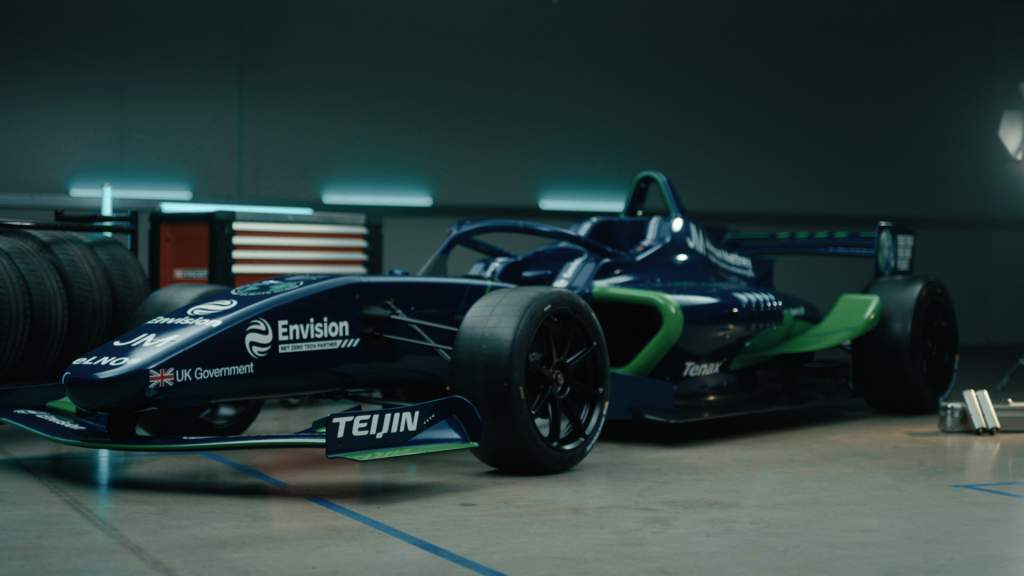 In addition, EVR has partnered with the Kids Against Plastic – a campaign group founded by inspiring sisters Amy and Ella Meek – to show the value of youth engagement in the race against climate change.
Figures show the world produces more than 380 million tonnes of plastic annually, and up to 50% of that is for single use. A 1:1 scale replica Formula E car has been made from 100kg of plastic litter collected by KAP to highlight the role of plastic reduction in the race against climate change.
The project, which took over 700 hours to complete, has been created by British design studio Lazerian.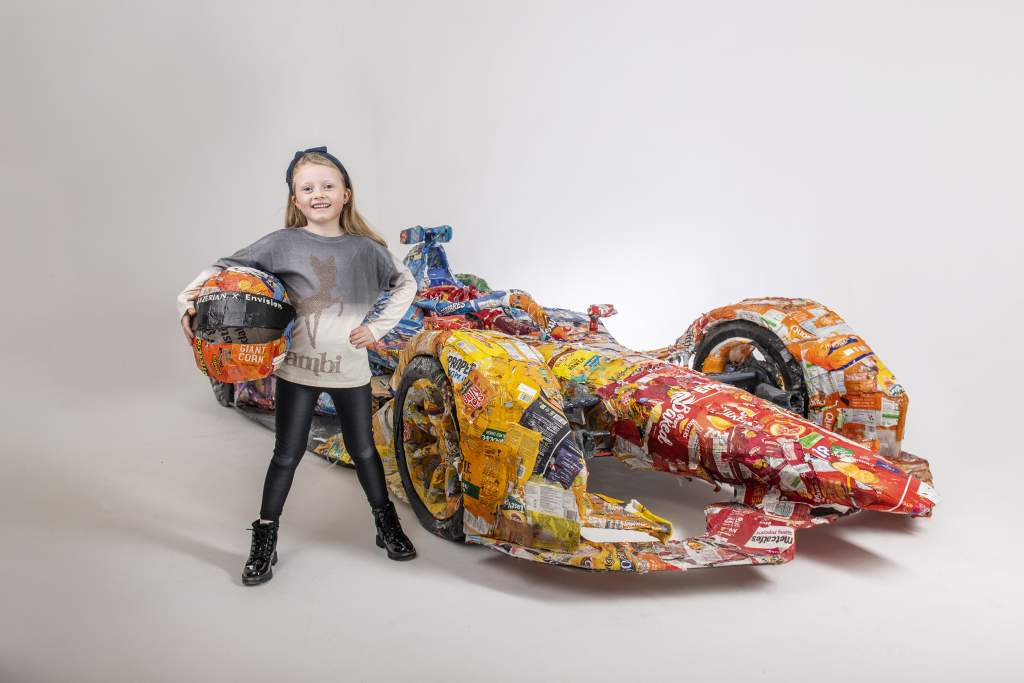 All of these activities will allow the Silverstone-based squad to highlight that sport, and motorsport specifically, can act as a creative and dynamic force in motivating people.
"The key messages for sustainability are so aligned but in the base points the strong lessons are that we're not here to just make excuses, we're here to show a very clear path to solving the problems we are experiencing as a species right now," EVR team principal Sylvain Filippi tells The Race.
"It is a huge imperative and momentum to take transportation to net zero as soon as possible because you'll get a huge overall common change benefit.
"Trying to stay at 1.5 degrees [the goal set by the Paris Agreement to limit global warming to well below 2, preferably to 1.5 degrees Celsius, compared to pre-industrial levels] will see huge health boosts in cities, [pollution in] which is killing millions of people. It's just a bit of a no-brainer to be there [in Glasgow]."
It has not all been smooth for Formula E. It came under fire for use of diesel generators it used in previous events. Additionally, it must reduce the freight that it sends to races every single season.
For 2022 it has activated a major push to reduce the freight for both cost and sustainability reasons. It costs around $19 a kilo to freight equipment around on the DHL-operated planes.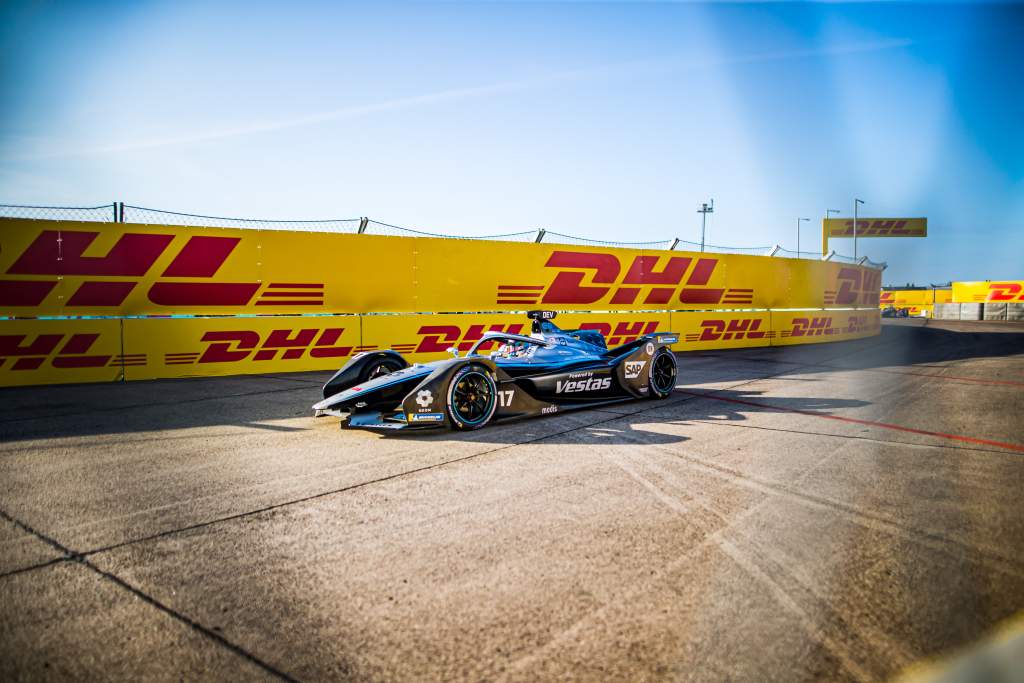 That number is currently only going up due to the ongoing red tape created by the global COVID-19 pandemic.
"The travel is the challenge really," former NIO 333 team principal and climate crisis scientist and activist Christian Silk told The Race in July.
"It's not the cars because we're electric, and even with Formula 1, it's not really the cars either that causes issues. I think they're less than 1% of emissions with Formula 1.
"It's actually the spectators. The biggest parts of emissions are spectators and then freight."
The point is sound – how many of the 300,000 people who attended the Austin race last week travelled to the race by low-carbon means? It will have been very few, and that is just a single event. Add it over a season, and you can see Silk's point.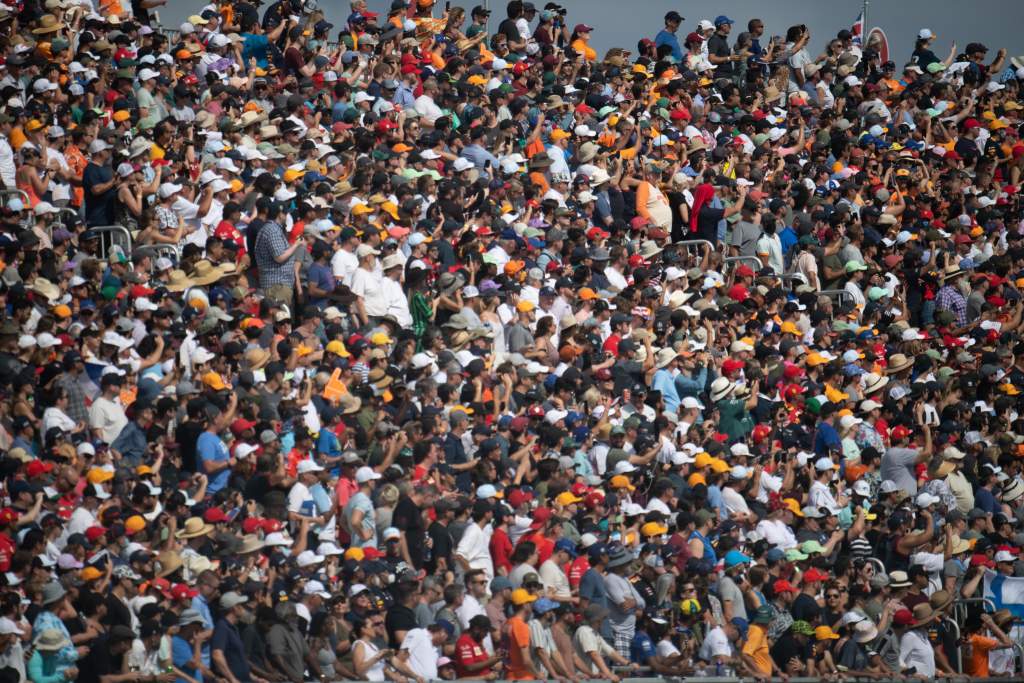 Formula E's logistics chief Barry Mortimer, who has immense experience in F1 with Lotus and Renault and in Formula E with Virgin Racing and NIO, has been tasked with the huge project of trying to reduce the air freight to an absolute minimum going into the third generation of Formula E in 2023.
"Being pushed so hard by Alberto [Longo] to get down to just the absolute race-critical things that are going to be flying," says Mortimer.
"On the cost side, if we saw go back maybe five years, you would say that sea freight would be a third of the cost of air freight.
"But what it is now, basically generated by COVID, is the sea freight [cost] has now absolutely risen, astronomically.
"I wouldn't say it's as expensive as air freight. But the costs now, they're not that far away from each other."
The improvements to sustainability and overall efficiency must be documented and verified independently – otherwise the often-abused word 'greenwashing' will be tossed around.
It no doubt occurs across many industries and to some extent it is rife in motorsport. But like all 'spin' it comes out in the wash eventually.
While not exposing any deliberate acts the Sustainable Circuits IndexTM (SCI) earlier this year identified many circuits could and should be doing much better from a wholesale sustainability point of view.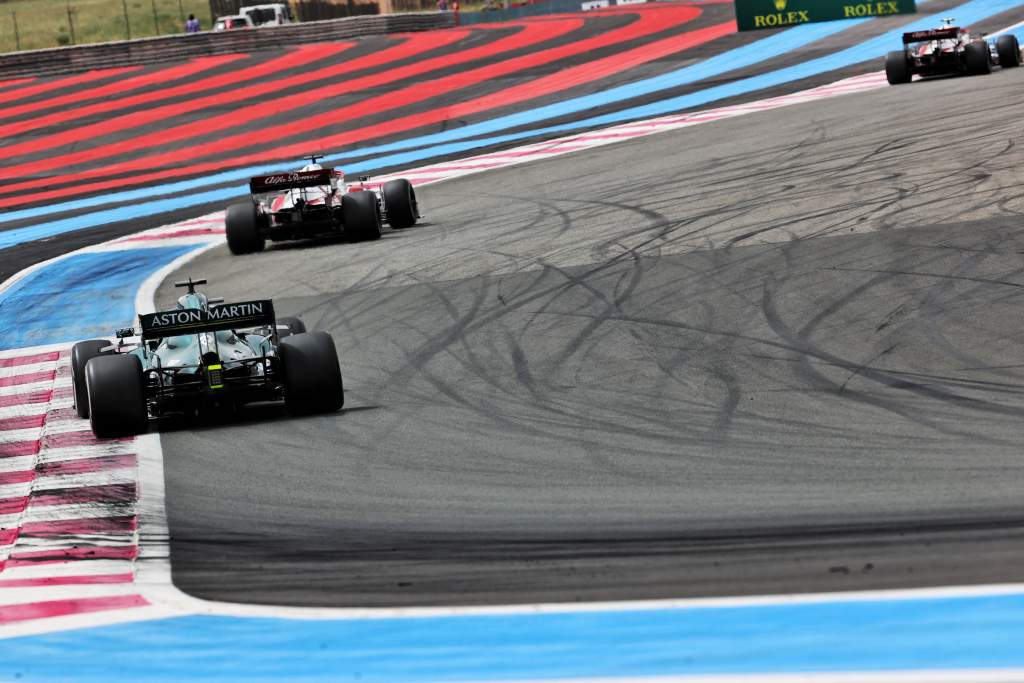 These reports are there to be learned from and act as credible springboards for motorsport industry businesses to apply, not for PR purposes but for intentions of contributing to a crisis that is still being digested at all levels of society.
"Five years ago, there were very few [sustainability] commitments," says Sylvain Fillipi.
"Now it's much more focused and has to be. Many OEMs are targeting 2030 to commission EV-only projects. That's just seven years from now and from an OEM perspective that's like tomorrow.
"That's very aggressive and the world is definitely there now. The realisation that speed is of the essence, and of course that fits nicely into what we are highlighting with Formula E all over the world."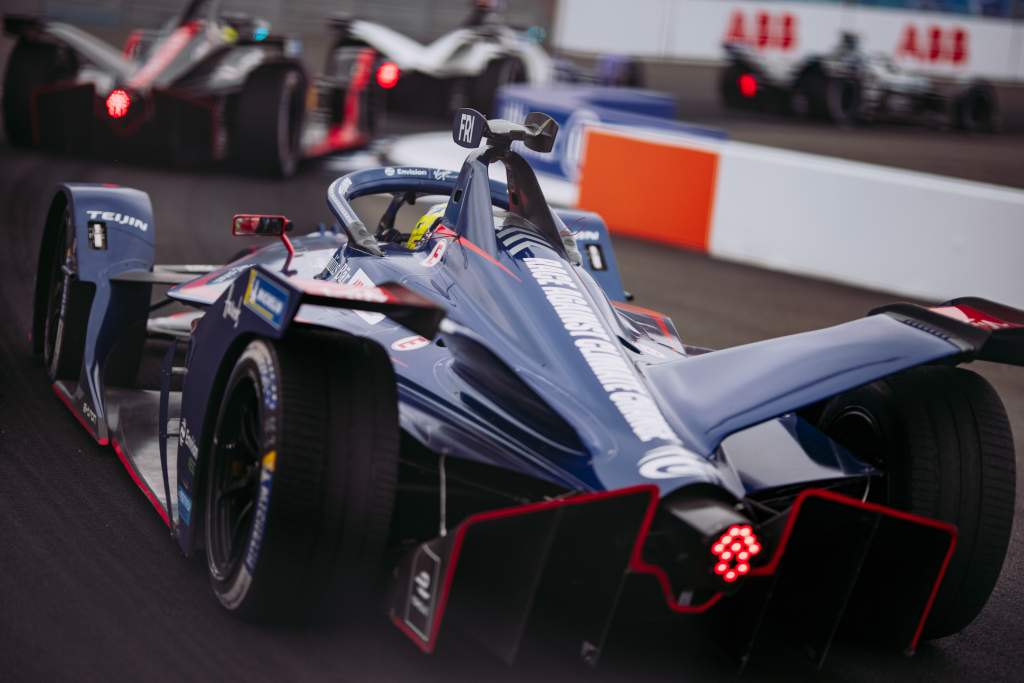 That's the kind of clarity that is setting Formula E apart right now. No, it's not perfect and it never really can be unless it becomes a TV product automated by AI bots and using autonomous cars, but the season-on-season progress is there to see.
Yet the real outlier is how more motorsport people can embrace the performance combined with the more future-forming messaging of being greener. This is where Formula E has significant advantages over many other sports because it identifies that EV cars are exciting and quick, which will certainly be the case with the 350kW cars of Gen3.
"I've said for many years, we don't want to be relying on subsidies, we want to work on EV cars that are that are exciting, you know," says Filippi.
"I drive an electric car and regardless of subsidies, that's the one guy want, it's my dream car, I don't want any other car, it's the best car for me.
"I want everyone to think like that one day soon."