Race promoter Carlo Boutagy is in Monaco and about to scan flights to replace the one he's just had cancelled to Riyadh.
It's an issue familiar for many – previously straightforward travel plans now triggering frustration amid the pandemic.
Boutagy, the founder of sports organisation company CBX, presides over the promotion and administration of the Diriyah E-Prix – the third edition of which will kick off the 2021 ABB FIA Formula E World Championship season next week.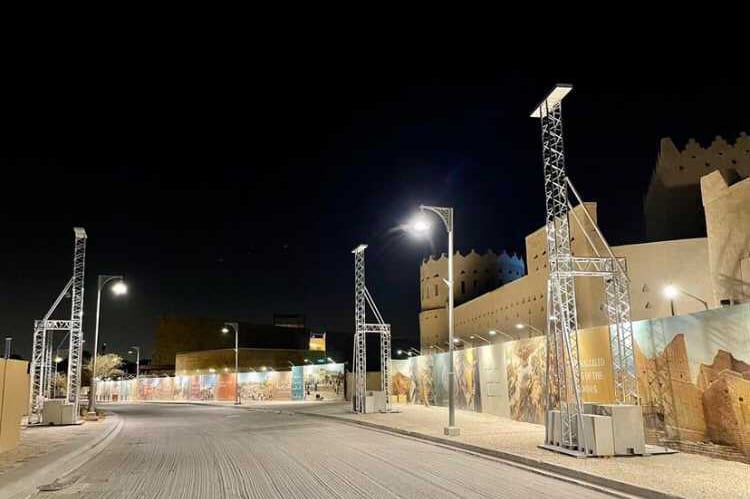 The track (pictured above during building work late last month) is 80% built, the grandstands are up but the seats will not be greeted by the expected backsides. Like the vast majority of sporting theatres around the globe they will be empty.
The innovative LED light clusters which will illuminate Formula E's first ever night races are also now erected.
In short, the site is ready. The teams are set. Formula E is poised.
But is the public, the people Formula E's manufacturers are ultimately selling to, ready for racing to resume and for a sporting occasion to take place in what is essentially a closed country to many of the territories that the Formula E community call home?
The facts are that a special exemption has been granted for Formula E to restart in Saudi Arabia. Driven forward by manufacturers and other multi-national companies, it was always going to be this way.
Whichever way Formula E dresses it up, it's all about the money this time around.
Put simply, Formula E has to start racing again to satisfy corporate partner thirst for expected returns on investment.
But more than that, the new world championship just has to start racing to stem the disruption and financial losses over the last year. It has, after all, raced at just one venue in the last 344 days and that was over six races at a deserted Tempelhof airfield in Berlin last August.
The fact that it's resuming in Saudi Arabia, which has been by far the biggest commercial success for Formula E in terms of hosting events, is by accident rather than design – a consequence of the last-minute postponement of the Santiago race that should've kicked the season off last month.
But what it has done, in private at least, is to have made some of the manufacturers twitchy about the perception of restarting racing in the present pandemic climate.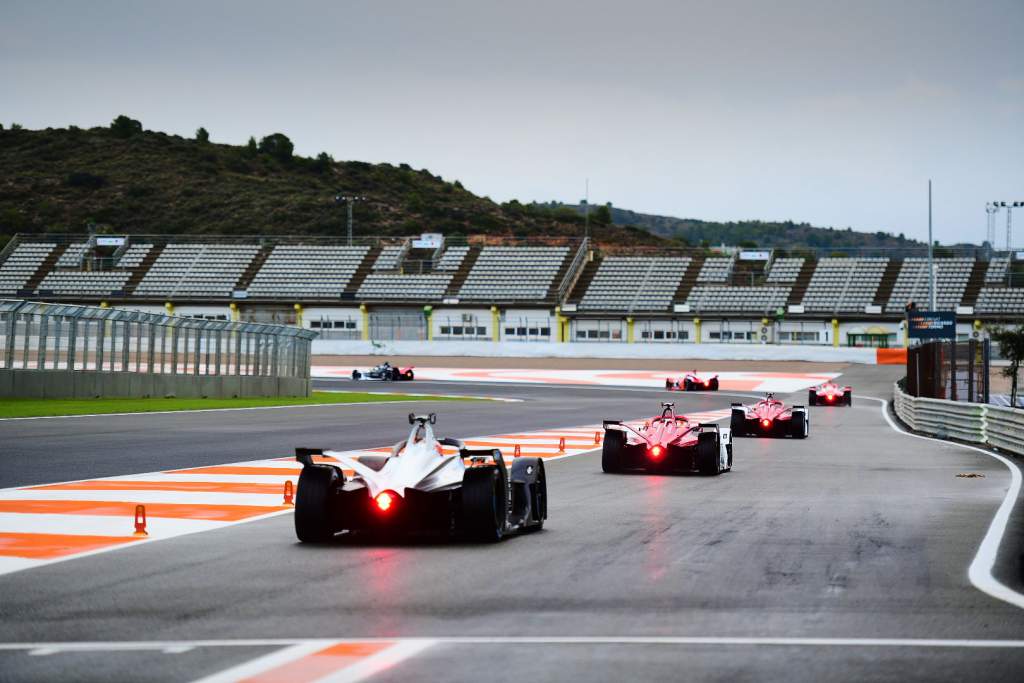 "My personal view is that we're trying to do something to try to go back to the normal life," Boutagy tells The Race.
"We're taking all the precautions required, we've been on site for over six weeks, we've done weekly tests to all the suppliers, till now, knock on wood, nobody has been positive."
There are sometimes up to 800 people on the site and the circuit builders have also ensured that 80% of the equipment on site is now sourced from the Kingdom of Saudi Arabia, itself a change from 80% coming in from other countries – notably Bahrain and Dubai – in 2018 when Diriyah held its first event.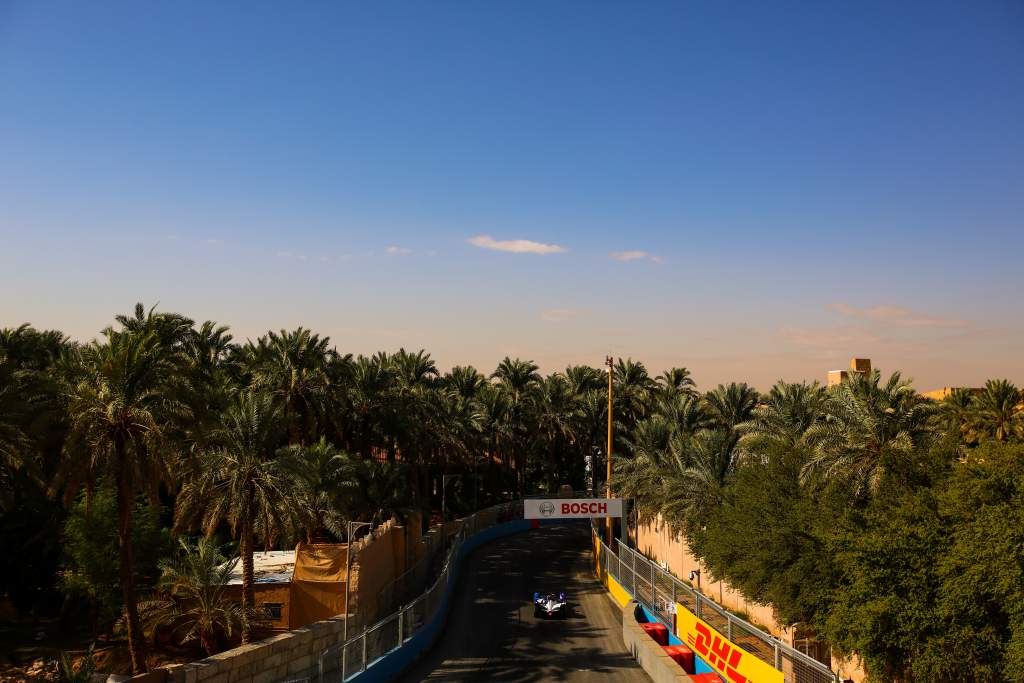 Formula E knows it is treading a thin line though by racing in Saudi Arabia this month. It is a balancing act which it traverses knowing the ultimate burden or level of blame is unknown.
Like all of us, Formula E has been the victim of wave after wave of pandemic complications and disruption while trying to get its business underway. By completing six races last summer on a temporary track and holding a pre-season test it has already excelled in the sporting health and protocol field.
Is Formula E big enough to sustain criticism?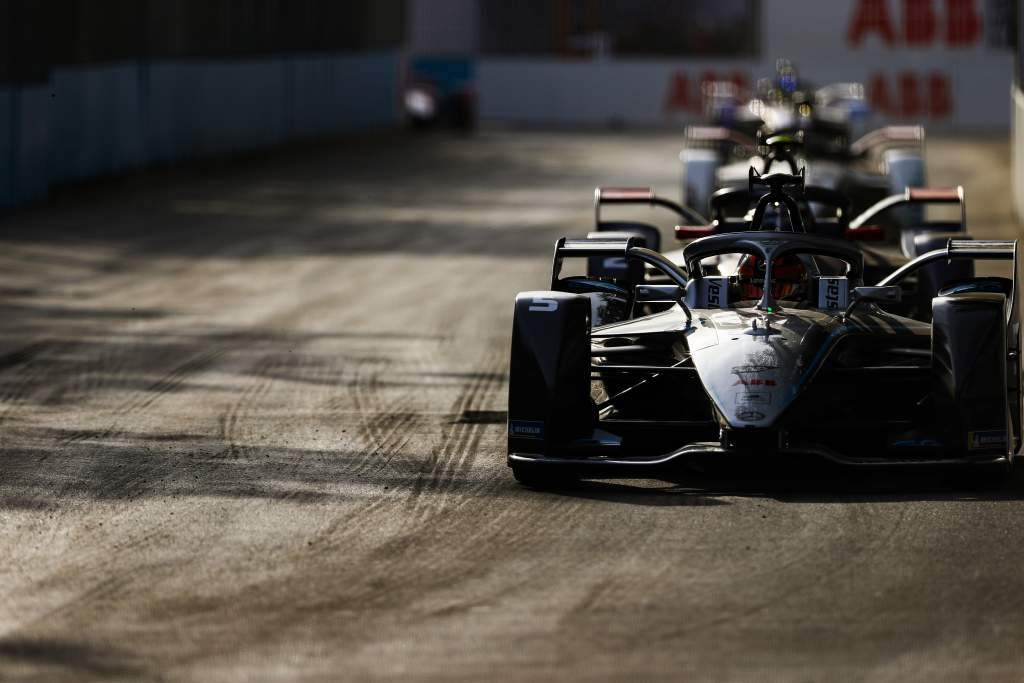 The great inconsistent unknown remains whether perceptions about Formula E starting its season in Saudi Arabia will pervade.
Some critics will see this as rich, entitled people getting special dispensation direct from the Saudi Royal Court to go racing while a good proportion of the rest of the world is in various forms of lockdown, observing curfews, trying to sustain a reasonable income and unable to socialise or attend even the smallest events.
Of course, those who are embedded in motorsport know that the situation is not really like this at all, that in fact it is much more nuanced and steeped in commercial reality.
"Formula E won't be the first event in the Kingdom operating under such conditions," Formula E's deputy CEO and co-founder Alberto Longo told The Race last week.
CBX has been in discussion with "other rights holders and learning from their experiences", according to Longo.
It is the aforementioned health and safety protocols which Formula E has created that give the championship a key foothold to ensure it can pull off such a complex logistical and operational feat next week.
"We are working hard to ensure we can bring back the spectacle of all-electric racing to our fans, keeping health and safety at the forefront of every decision we make; an approach I think has been clear for everyone to see over the past year," added Longo.
While others sports, notably a PGA Golf tournament and a $20million horse race take place, in Saudi Arabia this month, there is certainly some inherent PR risk for Formula E in running its races with special exemptions in the kingdom.
Other sports have suffered some reputational damage from carrying on their competitions amid tight lockdowns. Tennis players have been openly criticised for appearing precious and spoiled in the run-up to the current Australian Open, while footballers have openly ignored calls to lead by example and not spontaneously celebrate goals by the ubiquitous hugging and kissing of one another.
Racing drivers of course don't face such a backlash, partly because they are cocooned in cars on track and in protective kit away from it.
But there were still some who openly criticised F1 drivers testing positive for COVID-19 after travelling to different countries for training or racing.
This is a once-in-a-century pandemic, and debates over who should travel and who should not ultimately come down to personal opinion and self-interest. It's a tightrope that has to be approached with extreme care and sensitivity.
Formula E's lauded medical and health and safety protocols worked faultlessly in Berlin and Valencia and they undoubtedly will again in Riyadh.
One of its chief processors Margot McMillen, who is one of Formula E's event directors, was fittingly recognised with the annual Mahindra Rise award, for being integral to the successful implementations of the COVID-19 protocols.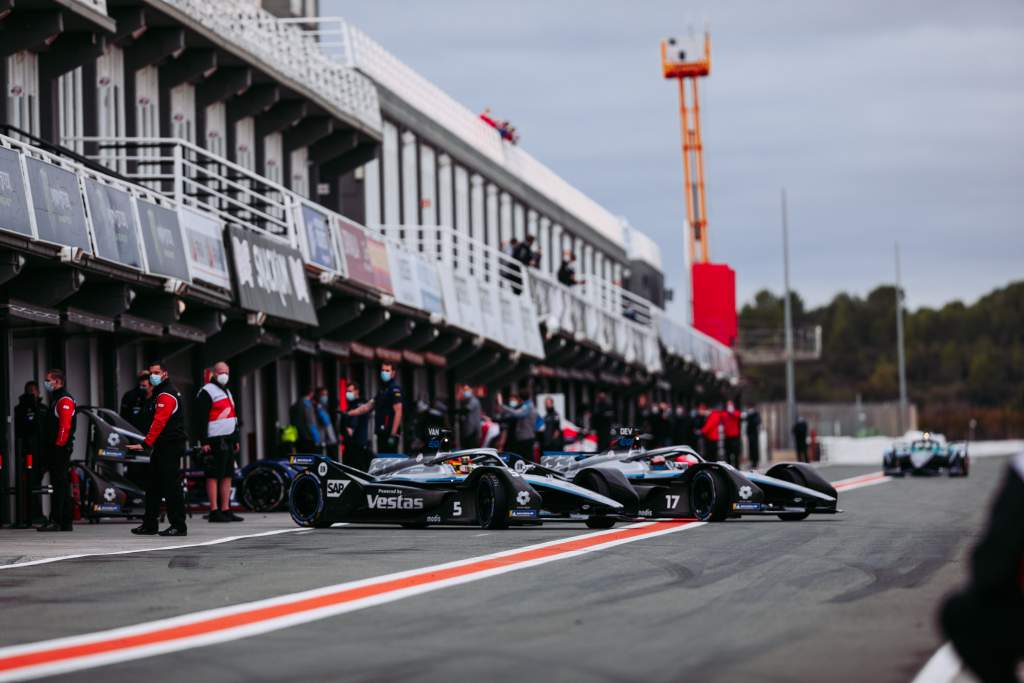 This excellent infrastructure and planning has pacified some of the concerns that teams have had recently.
"Over the last months, Formula E has been very transparent and made responsible decisions," a Mercedes FE team spokesperson told The Race.
"With their strict health and safety concept, they have delivered safe events in Berlin and Valencia, not only for the FE ecosystem but also for the host cities and venues.
"We are monitoring the situation closely, are in constant communication with Formula E and trust them to take the right decisions together with the teams."
A Porsche spokesperson has also told The Race that "it is important to note that live sport is once again taking place across the world.
"Perhaps sport can make a positive contribution to our fans in those challenging times.
"Naturally, Porsche's focus is on the sporting aspect – with the second place at the maiden race in 2019 we have fond memories of Diriyah.
"With the season opener end of February, we can now dedicate ourselves to our passion again – racing."
It isn't just the big manufacturers that have full trust in Formula E and back its decision to push ahead with getting things started in Saudi next week.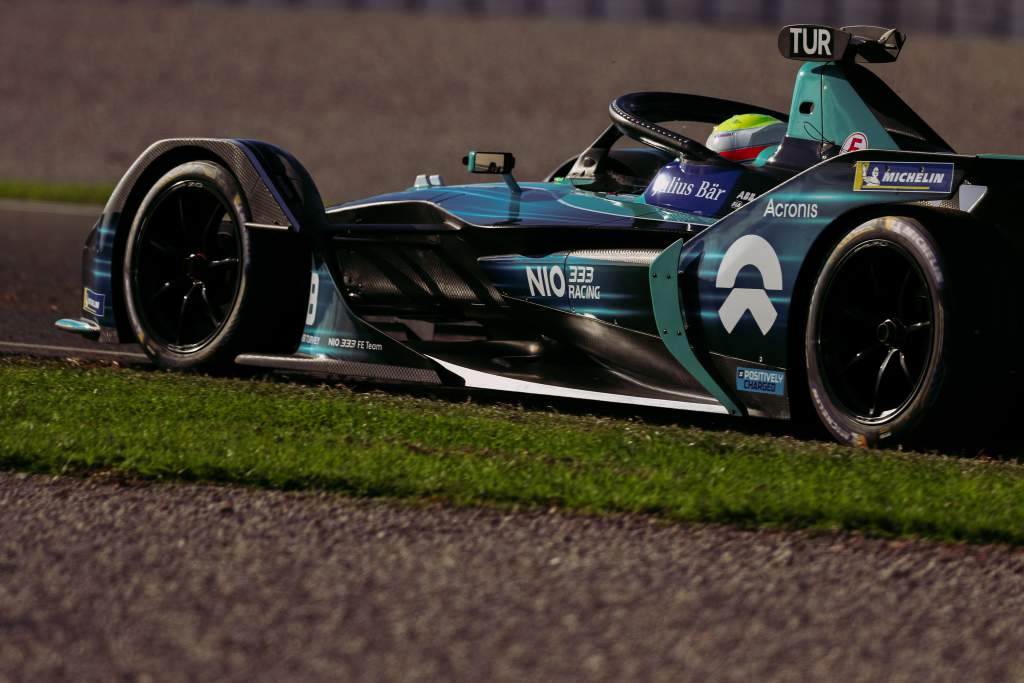 "The Formula E organisation has created a robust COVID-19 testing system which is leading the way in international sport," NIO333 team principal Christian Silk told The Race.
"We, as a Formula E team, are in continual communication with, and under the guidance of, all parties concerning travel and event implementation to ensure that our team members are safe and that we shall be able to start the 2021 FIA Formula E World Championship season safely and successfully."
It cannot be a surprise that underneath the public commentary of praise and support for Formula E, some partners have become progressively nervous regarding the inactivity since last August.
Title partner ABB may privately have been one of these, and while it fully supports the decision to go racing again, it will do so with a cautious approach with regards to personnel at the event itself.
"While ABB, as title sponsor, does not decide on the ABB FIA Formula E World Championship race calendar or the logistics of how races are held, we support Formula E's decision to hold the Diriyah E-Prix, knowing it will only do so following strict COVID-19 protocols, created under guidance from the relevant authorities, which enable the event to take place in a safe and responsible manner," ABB told The Race via a statement.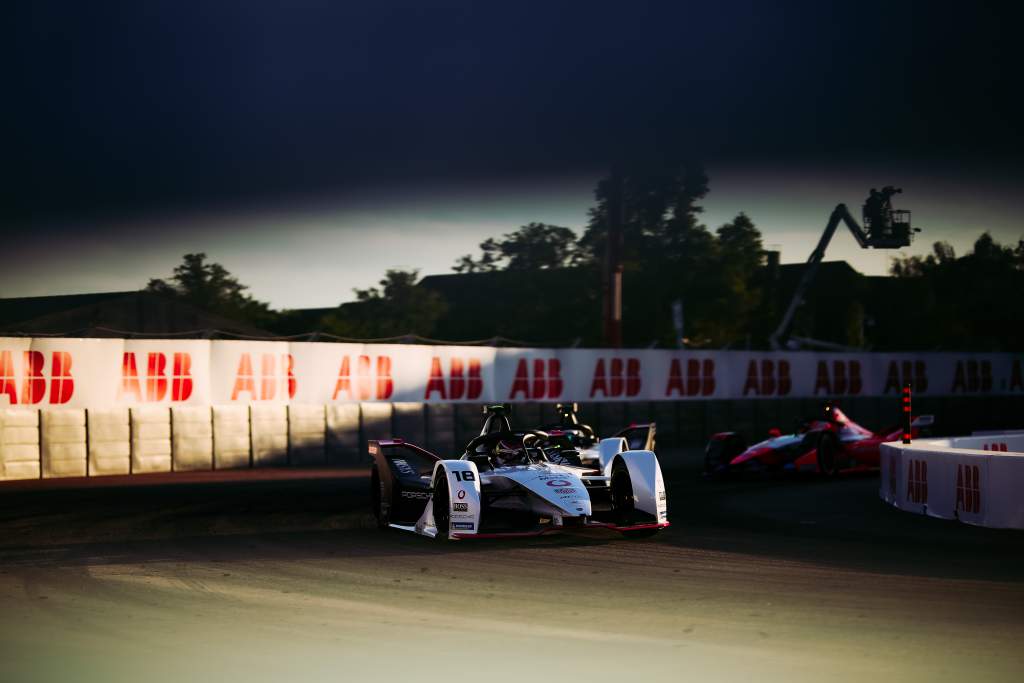 "However, we do feel it is important to limit international travel for non-essential race staff at this time, as such our activity at the track for the Diriyah E-Prix will be managed by our local team in Saudi Arabia."
ABB will run a virtual event during the E-Prix, with the multimedia experience including "connected topics of sustainability, mobility and energy efficiency, including presentations, event news and engaging content".
There has been a notable lack of mainstream media coverage ahead of the first rounds. It is not known precisely why this has occurred or if it has been designed like this.
Either way, it unsurprisingly hasn't proved popular with the teams heading into a first-ever world championship season.
New branding launch masks exposure concerns
Last week Formula E relaunched its branding with a campaign centred around a 'Change Accelerated' moniker. It has a mantra 'to accelerate sustainable human progress through the power of electric racing' as it heads to Saudi Arabia.
This was first presented to the Formula E stakeholders at Valencia testing last year, and will be given time to properly gestate throughout the coming season.
But it also has to gain results quickly, be seen to have made a commercial difference and to have helped in expanding upon what Formula E presented as a "broadcast audience increase by an average of 16% across all comparable races season 5 to season 6 [2018/19 to 2019/20]".
More pertinent are some difficult questions which are yet to be answered sufficiently for some manufacturers and teams.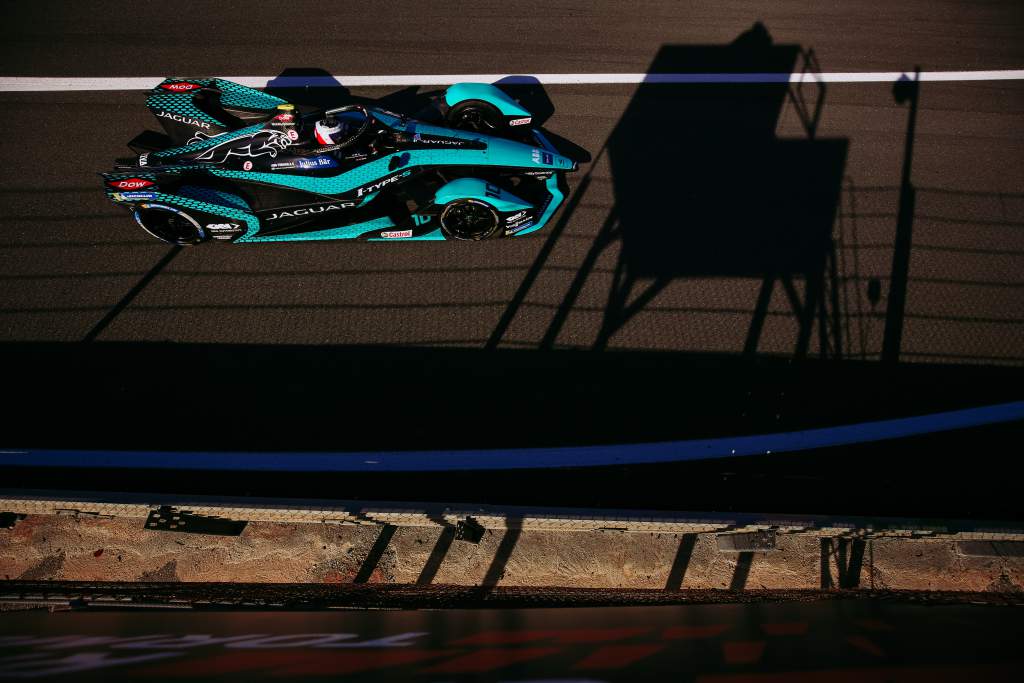 Half of them are based in the UK and almost a third of the drivers are British, there are two London E-Prixs planned and the whole promotional and organisational company is based in London, yet there is no significant new free to air TV in the UK for the championship.
This isn't a purely British concern, though. Mahindra is also known to have asked similar questions over why the massive Indian sub-continent catchment area also cannot see the new world championship unless it subscribes to a relatively expensive paid service.
"I think wherever we have the largest audience is the right way forward, and you still get that through free-to-air broadcasters, and this is where we want to see Formula E in the future," Formula E content chief Sebastien Tiffert told the motorsport media monitoring website Motorsport Broadcasting last summer.
"We hope fans get excited [by what they see] because we believe we have a fantastic racing product with a lot of action on-track involving great drivers and great teams.
"I think in the short to mid-term, free-to-air broadcasters and big broadcasters are the way forward for us."
The BBC's coverage of Formula E has been erratic, with little promotion, advertising or seemingly much enthusiasm being shown to the races which are covered on the website or via the often maddening labyrinth to nothing that is the 'red button'.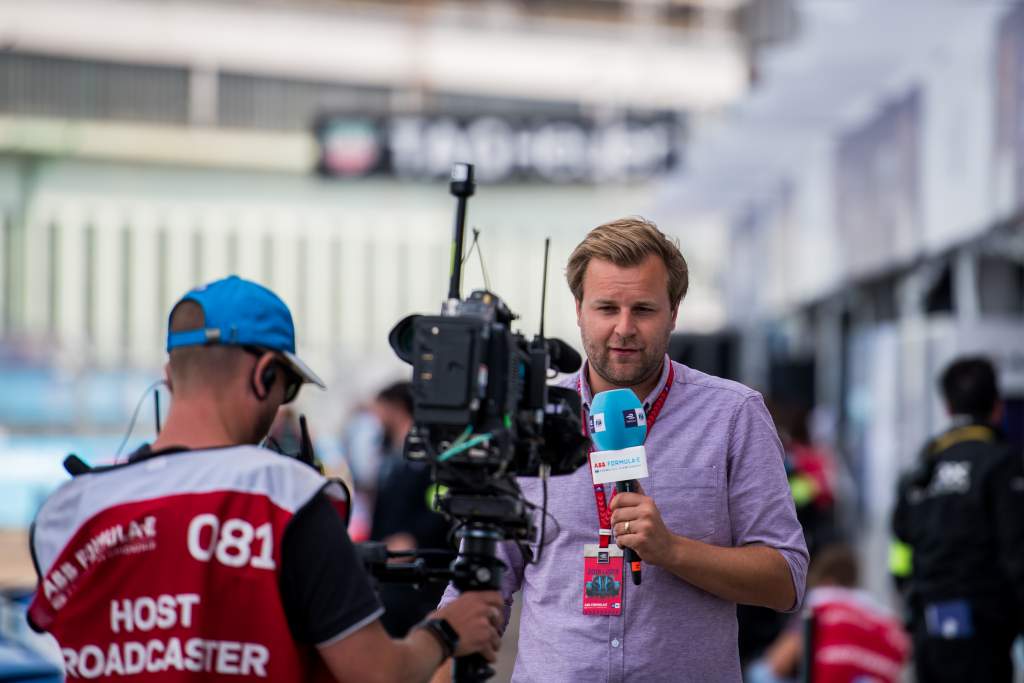 It all started reasonably well back in 2014 when ITV4 showed races live and from a studio, even having a bespoke outside broadcast on-site at the Battersea Park finale. It achieved a peak audience of 1.18 million viewers but that momentum was squandered.
Channel 5 coverage in the third and fourth seasons from 2016 to 2018 was weak and regularly got relegated to its little known 5Spike outlet. Patterns were emerging.
This lack of consistency or general embrace of Formula E is telling. It was also on BT Sport, which ceased broadcasting races in 2019.
With the hopes of a London E-Prix finally being able to return to the calendar for the first time in five years this summer, the UK coverage of Formula E can only improve.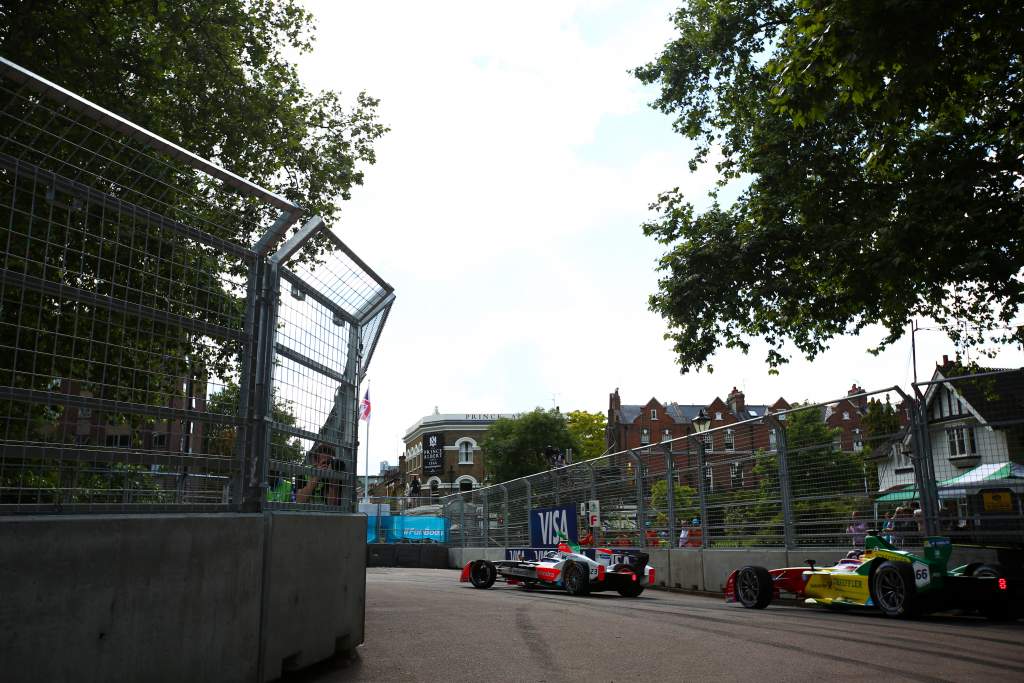 There has been some headway made elsewhere. The German coverage will include broadcaster Sat.1 doing bespoke at-the-track content, although even this is susceptible to disruption. The opening round has already moved from Sat.1's main station to the much lesser viewed ProSieben Maxx channel.
Overall priorities appear to have shifted, with emphasis placed on lifestyle media and social/diversity campaigns like its Positively Charged and Talent Call competition initiatives.
Such enterprises are of course much needed within modern sport and should be embraced and celebrated.
But at a time when Formula E needs to battle more than ever to maintain a credible presence in the media, a new world championship also needs more in a sporting context.
All of this comes back to concerns that Formula E is developing a highly specific identity for itself when actually its character has yet to be properly explored and penetrated for a mass general audience that is hungry for fresh sporting perspectives.
Formula E is still a niche product in the general sporting scheme of things. It has recently invested hugely in an array of new and experienced sports marketing, media and branding specialist hires within its ever-growing structure.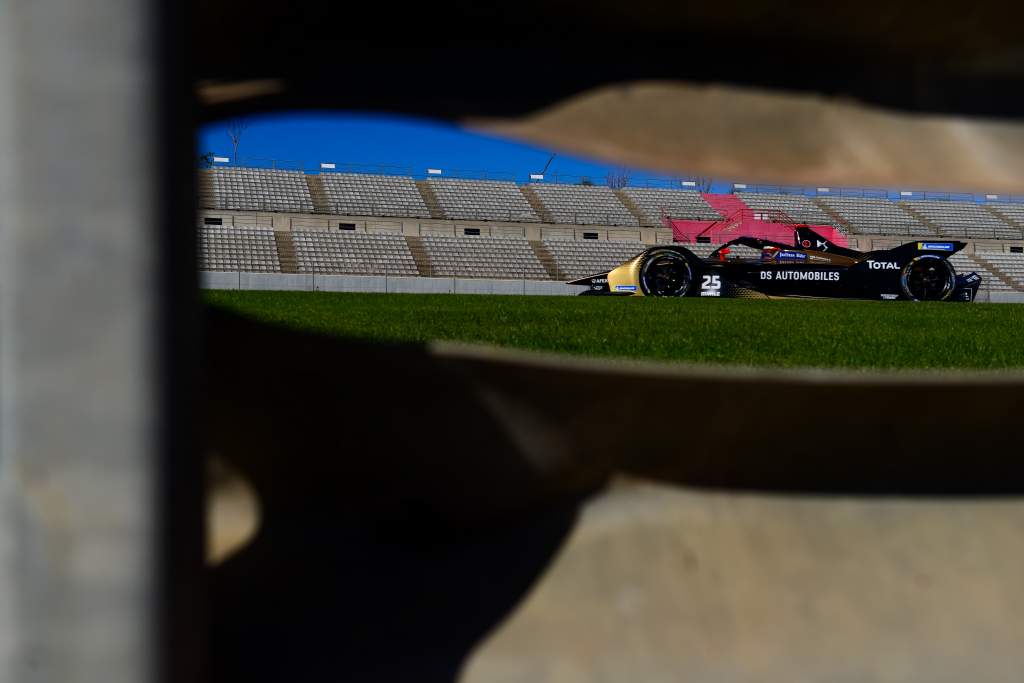 This shows ambition to further monetise the championship. But at what cost? The increasing pressure to take Formula E to a new commercial and societal epoch in its mission to change the future of motorsport has to at least take the sporting element with it.
But at present the problem is that, both at track and at home, its visibility is still to come fully into focus at a time when it really should be consolidating what it has achieved on track so far.
In such the incredibly testing environment that 2021 poses for all of motorsport, Formula E really cannot afford to slip backwards.