In the second of our stories of how the COVID-19 pandemic has disrupted the lives of racing drivers whose careers normally take them across the globe, we hear from Richard Bradley – a British driver who's spent most of his professional career in Asia, and has been cut off from his partner and his normal life for almost a year.
"I haven't seen her since the 26th of February [2020] and I have no idea when I'm going to see her again," Richard Bradley says of his partner Elaine, as he reflects on how his life has been displaced by the pandemic.
The 2015 Le Mans LMP2 winner's 2020 story is one of personal and domestic loss. But it is also one of steadfast fortitude after a remarkable set of scenarios, which began this time last year, threw his world upside down.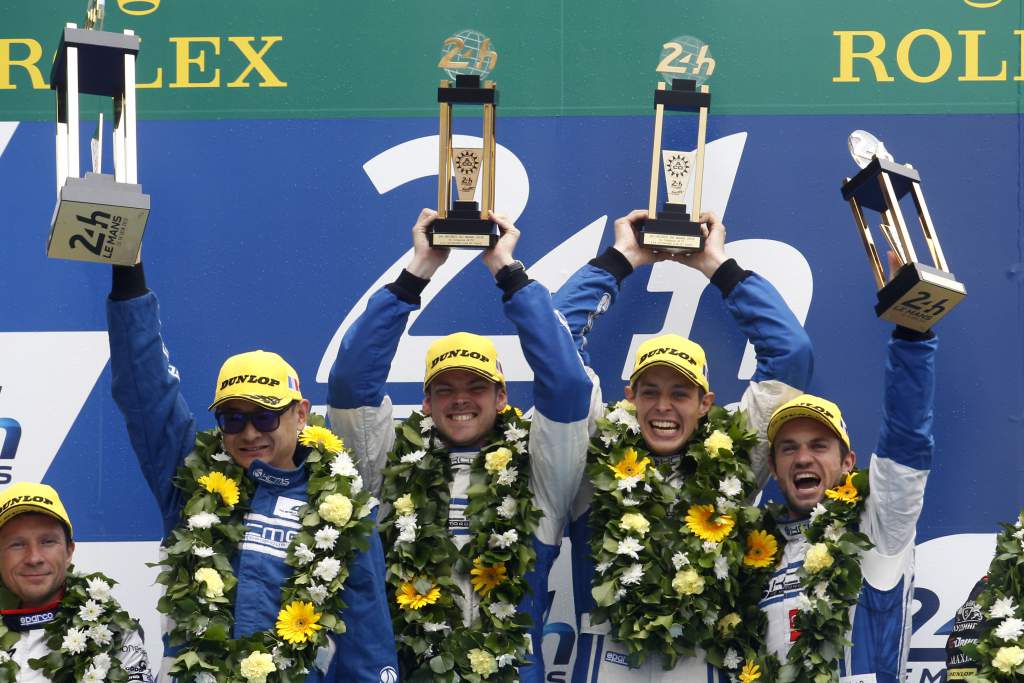 Based in Hangzhou, a city of 11 million people between Shanghai and Ningbo, Bradley lived with Elaine and controlled several business interests across Asia. This was in addition to his racing activities, which mostly span LMP2 endurance and historic competitions.
"A good proportion of my life is in Asia; my partner, wardrobe, properties, friends," he says.
Of course it's all still there a year on. He's got pretty much everything over there and he has absolutely no idea when he's going back.
Oddly, it was a social get-together in northern England with his Le Mans-winning partner Matt Howson at the end of 2019 where Bradley's astonishing pandemic the story began.
"I arranged to go with Matt to Manchester to see some football and just have a weekend away before Christmas," he says.
"Matt had just returned from Macau and I remember saying: 'man, you look really grim, what's up?'
"He explained he'd been unwell, like pretty ropey indeed. Then at Christmas, after the Manchester weekend, I was completely destroyed, really bad. I had chronic fatigue to the extent that I was meeting a buddy of mine for dinner, and I had to leave at seven o'clock because I just couldn't stay awake."
Bradley's condition deteriorated and he sought medical advice after his cough became so bad that he "googled whooping cough because that's what I thought it was".
"My lungs had swollen up so much to protect themselves that they were pushing into my heart" :: Richard Bradley
In bed for almost two weeks, Bradley partially recovered and travelled to Tailem Bend in Australia for the third round of the Asian Le Mans Series in early January.
"One night I was at dinner and things went to another level really," he says.
"I had to leave early and driving back to the hotel I couldn't drive properly, just couldn't sit up in the seat because of the coughing and the pain on my chest. I genuinely thought I was going to have a heart attack."
After visiting a local hospital, where they assumed he had a lung infection, Bradley was medicated and observed.
"My lungs had swollen up so much to protect themselves that they were pushing into my heart," he says matter of factly.
He started to recover slowly despite having to "sleep upright for a week because to alleviate the pressure on my lungs".
By the end of January Bradley was mostly recovered but by this time the extent of the COVID-19 outbreak was becoming national news in China.
His partner Elaine's family had worked in medicine for decades and were worried. Very worried.
"Elaine's mum said to us, 'I think it is a very wise idea to book a flight and get out of here tomorrow.'
"That stunned me quite a lot but it was advice we heeded and we went to Bangkok where we have a holiday apartment."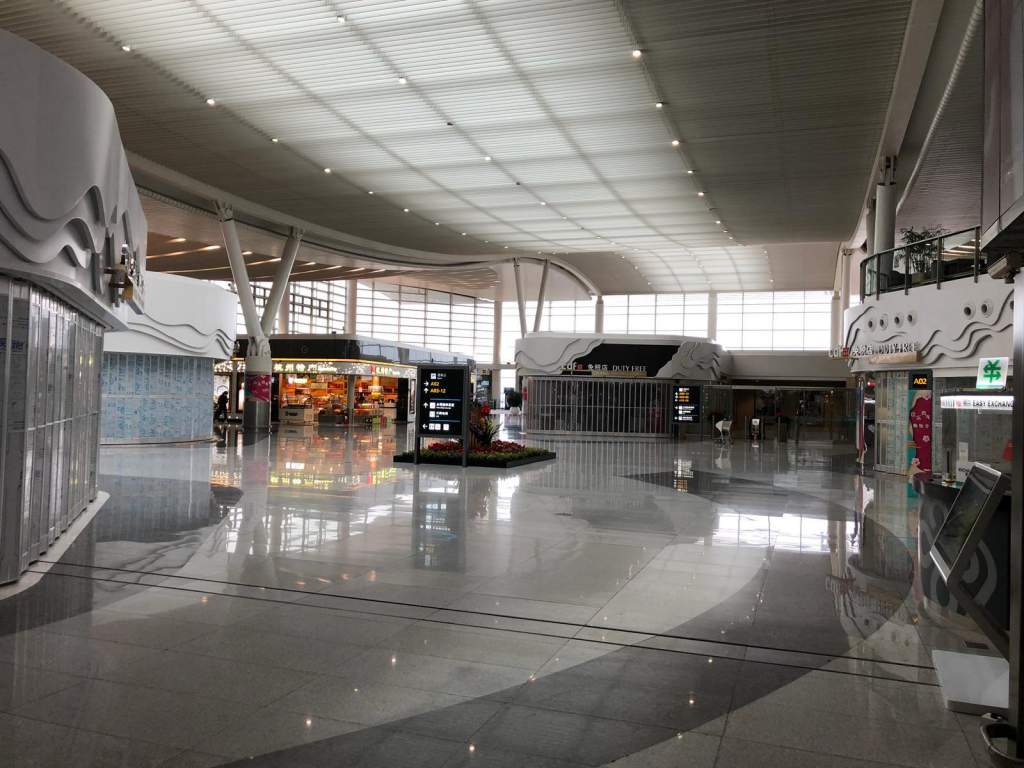 The next morning was a shock for Bradley as he journeyed to Hangzhou airport for the flight to Thailand.
"I remember it was weird, because all of a sudden, literally overnight this bustling metropolis of a city was empty. It was just completely empty, so weird. We had stayed in the outskirts with her parents for a few days so hadn't seen it change gradually," he recalls.
With the seriousness of the situation dawning, the pair made it to Bangkok and stayed for a month, watching the news bulletins as the growth of the outbreak into a fully blown pandemic played out.
"Elaine was very concerned because she was getting messages from family and people she knew telling her how bad this thing was," says Bradley.
"On a professional level, because she works in a variety of medical businesses and so was in the thick of it supplying medicines, PPE and hearing from other professionals, all whilst working remotely in Bangkok where she stayed until it was safe to go back to China in June."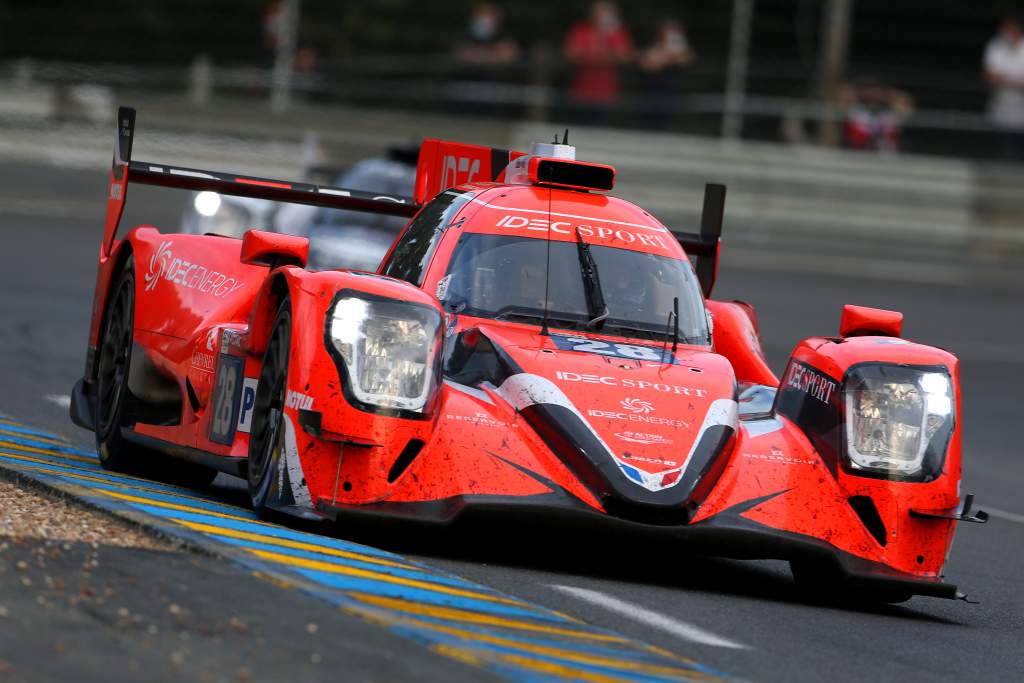 With the European season about to start Bradley left for his UK home and made arrangements to see Elaine the following month. She thought that wouldn't happen. She was right, and in Europe Bradley was shocked by what he found.
"A short time after I landed, I had to fly to Paris to go and have a seat fitting for IDEC Sport, my ELMS team," he remembers.
"At the rental car place everyone stared at me and some laughed openly because I was wearing a mask. I couldn't believe it. I just thought 'you really have no idea what is happening in the world and what you will be facing.' "
"What infuriates me is that complacency and naivety have played a big part in these current lockdowns we are all experiencing" :: Richard Bradley
Shortly, the UK and most of Europe went into lockdown, meaning Bradley had no chance of visiting Elaine. So began their 11 month estrangement.
"She could come to Europe now but why would she when she's completely safe and able to live a normal life in China?" says Bradley.
"The quarantine now in China is three weeks, which you have to spend in a hotel when you get back, and she obviously doesn't want to do that because she's flat out with her medical industry work."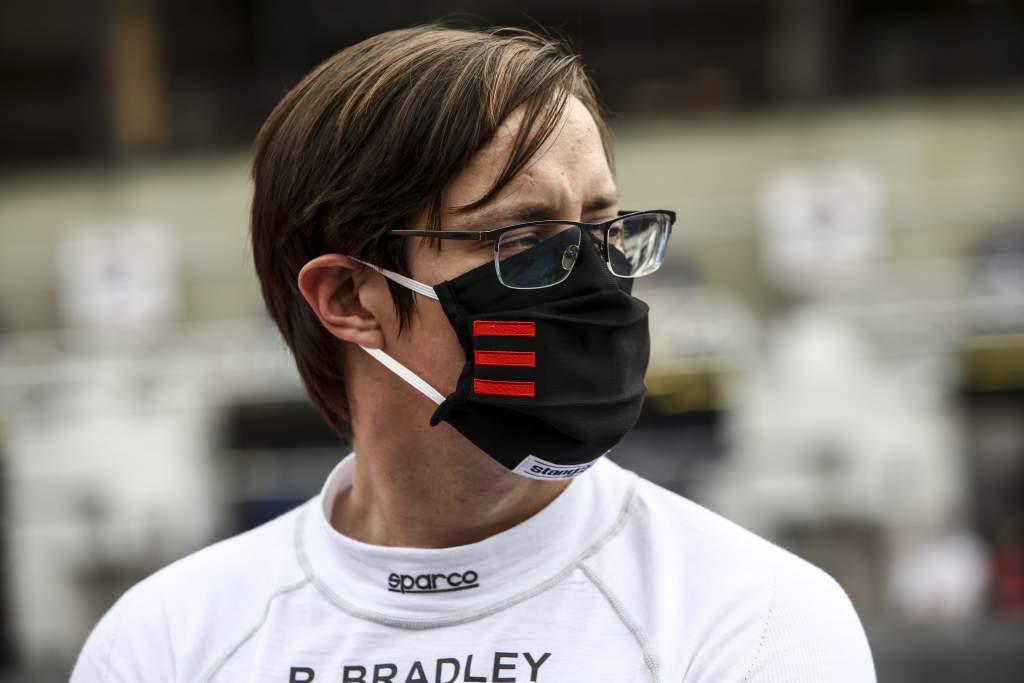 During the lockdown Bradley worked with Elaine's contacts in securing PPE stocks and put his energy into assisting with preparing for and mitigating against the pandemic.
But soon, with the return of racing during the late summer, he was back to what he knew and loved – competing in professional motorsport.
During testing Bradley went to stay with IDEC Sport head of racing Nicolas Minassian's family in the south of France to concentrate on training and preparing for the upcoming European Le Mans Series season.
"That was probably the highlight of the year, Nic and his wife were fantastic hosts and I cycled around the south of France, which I absolutely loved," he says.
While Bradley was critical of Europe's initial slow response to the pandemic, he is quick to praise ELMS organisers and IDEC Sport for their handling of procedures and protocols.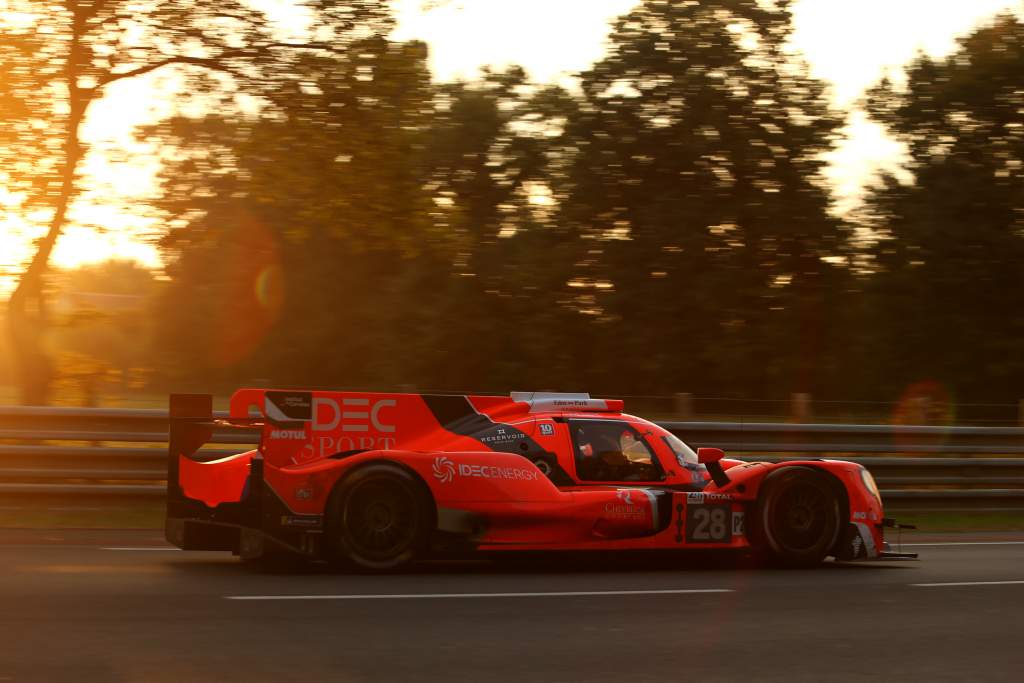 "I have to give credit to them because they were very good with it, very organised," he says.
"You know we had Paul-Loup [Chatin] test positive. But after that team boss Patrice [Lafargue] made the whole team have COVID tests. That was just his decision, so good for him."
Le Mans was epic for the IDEC team after a qualifying incident for Bradley's team-mate Paul Lafargue ensured a back-of-the-grid, plus one lap waiting in the pitlane, start following a herculean effort to get the car rebuilt and ready for the race
Bradley, Lafargue and Loup-Chatin fought back to drive a superb race and finish sixth in LMP2. Thereafter Bradley completed the ELMS season for the team, but for him 2020 will be remembered for the surreal and dramatic events that happened earlier in the year.
He still has a searing frustration about the sometimes contrary ways in which the Asian and European continents managed and reacted to the pandemic.
"From a personal standpoint it's all far more difficult for me to deal with than the economic side which I've lost out on with investments and work over there [in Asia]," he says.
"I left Hangzhou at the end of January and I told people over here 'we are in the shit, be careful and be ready'.
"I'm not a government person, I'm an ordinary citizen and I knew how bad this was in January and what infuriates me is that complacency and naivety have played a big part in these current lockdowns we are all experiencing.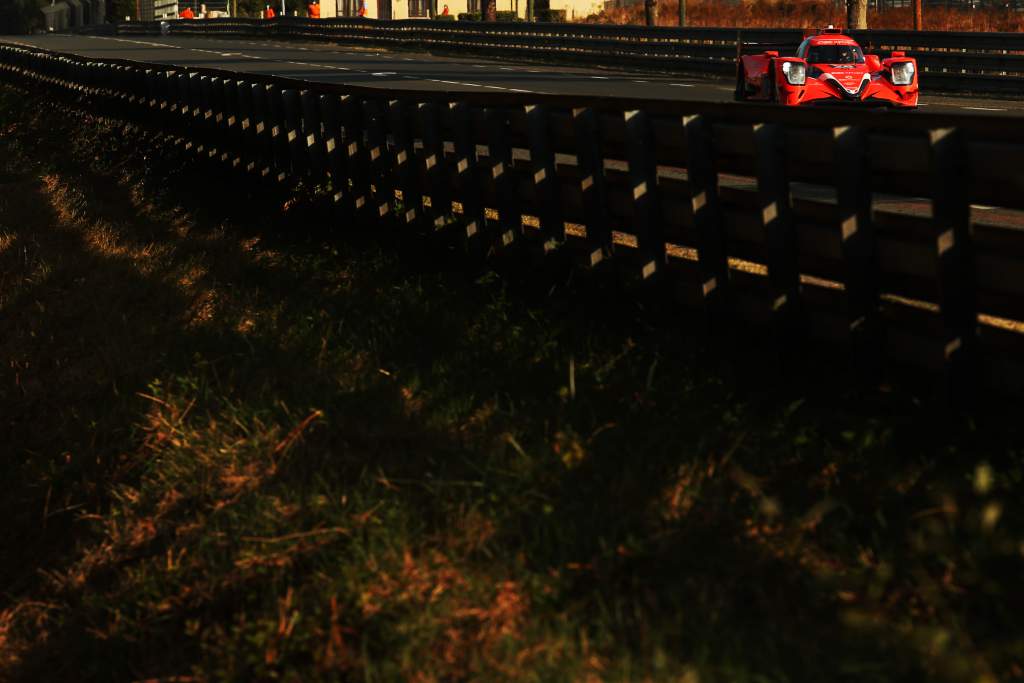 "This is what really annoys me and now we're screwed by it and we just have to wait for the vaccine, that's our only real way out of this.
"But conversely, my girlfriend's life is more or less completely normal now. If I were in Hangzhou now I could go to a cinema, a bar with her, no problem."
Bradley also gives some fascinating insight into the opposing protocols in assessments of how Europe and China treated the seriousness of the COVID-19 pandemic.
"I had six occasions this year where I had to self-isolate based on travelling and I didn't get checked on once, not once, not going through the border, not at home, no phone call, nothing," he says.
"When Elaine went back to China in July, she got her flight ticket, which must be minimum two weeks away, and you have to fill in a locator app every single day for those two weeks up to your flight. If you don't fill that app in you can't take the flight.
"You need a negative COVID test before you arrive at the airport. You then get on the flight. Before you are allowed off the flight they came on to give everyone a test on the plane and then you have to wait on the plane until everyone has been tested and they're negative.
"You then go through immigration and are tested again. And they can give you a CT scan as well, so they scan your lungs to see if there's anything that the PCR test didn't pick up.
"Then you are taken from the airport on a bus to your hotel. Your meals come at a set time, it was a reasonable hotel, she was in a good four- or five-star hotel.
"They then come in and give you a test three times during your trip. You have to take your temperature in the room every single day and send it on an app. They put a seal on your room and if you break that seal for any reason you get arrested straight away."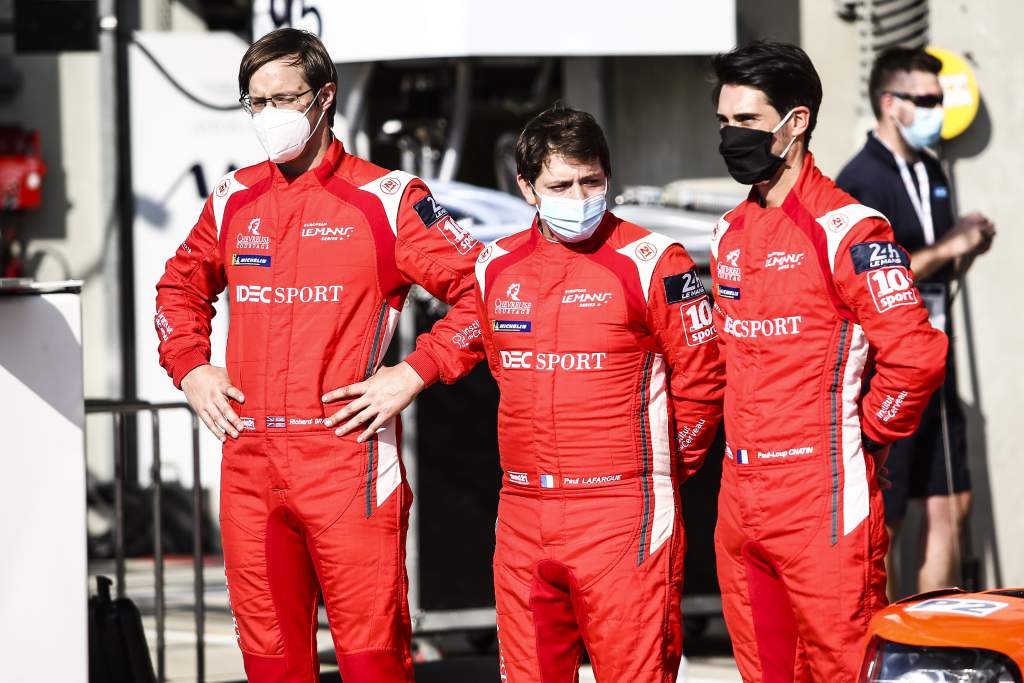 Bradley believes that attitudes within cultures has fostered the current situation in Europe and the US where economies are dwindling, businesses crashing and unemployment approaching record levels in some countries. In particular he's appalled by some people's attitudes.
"I hate this 'oh everything's so draconian, blah, blah, you can't do that'," he says.
"China is largely free [of the pandemic] at the moment and their GDP is going up. At the beginning of this everyone said 'oh China's economy has come out of this fine' but at the peak of this there was 360-odd companies going bankrupt a day in China, a day, so they lost a load. People don't realise that but now they're on the way up because they managed the pandemic.
"People just need to think a bit before they criticise other nations or other cultures, and believe me I have spent time on both sides."