Andre Lotterer has a lot to thank current DS Penske technical chief Leo Thomas for.
It was Thomas who effectively opened up the Formula E chapter in Lotterer's diverse and long motorsports career in the late summer of 2017 when, after enduring Ma Quin Hua, experimenting with Esteban Guttierez and relying on the experience of Stephane Sarrazin they finally found a symbiotic partner for talisman Jean-Eric Vergne.
At one stage it looked as if Jose Maria Lopez would step into the Techeetah seat but a combination of Thomas' insistence and the bedrock of management gurus, Julian and Alexander Jakobi's close links with the Chinese-owned team allowed Lotterer into Formula E.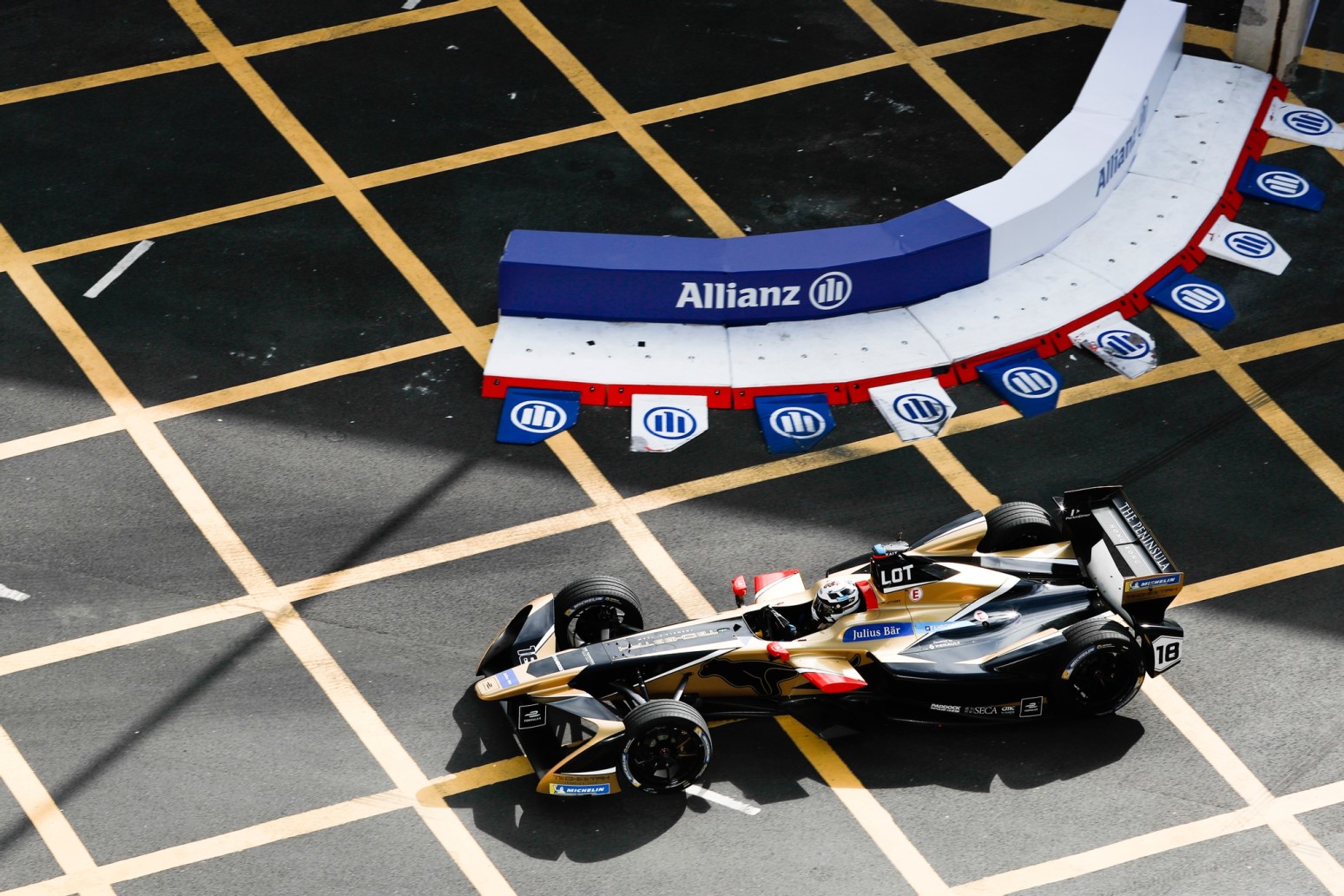 Lotterer had been left high and dry by Porsche's cessation of its LMP1 Hybrid programme at the end of that season. This ensured that two key stars were already aligning as Thomas looked out of the box for new blood at the nascent Techeetah squad.
Before Lotterer was officially announced as getting that seat, word of his name being in the mix was met with surprise. He'd been a spectator at the Battersea Park E-Prix in the summer of 2015 when fully ensconced in his factory Audi deal. His initial opinions of what he saw there were not particularly favourable and Lotterer being Lotterer he said so.
The first person that this writer called for an opinion on news of his Techeetah signing was his engineer during his three Le Mans victories, Leena Gade. She reckoned that he would be brilliant in his new challenge, telling me that he would "surprise a lot of people".
After his first two races at Hong Kong and Marrakech that looked to be a wildly over optimistic opinion.
Lotterer struggled in both races. But by the next round, on the streets of Santiago, he was on the pace and famously hustled Vergne to the chequered flag in what became Formula E's first-ever 1-2 team finish.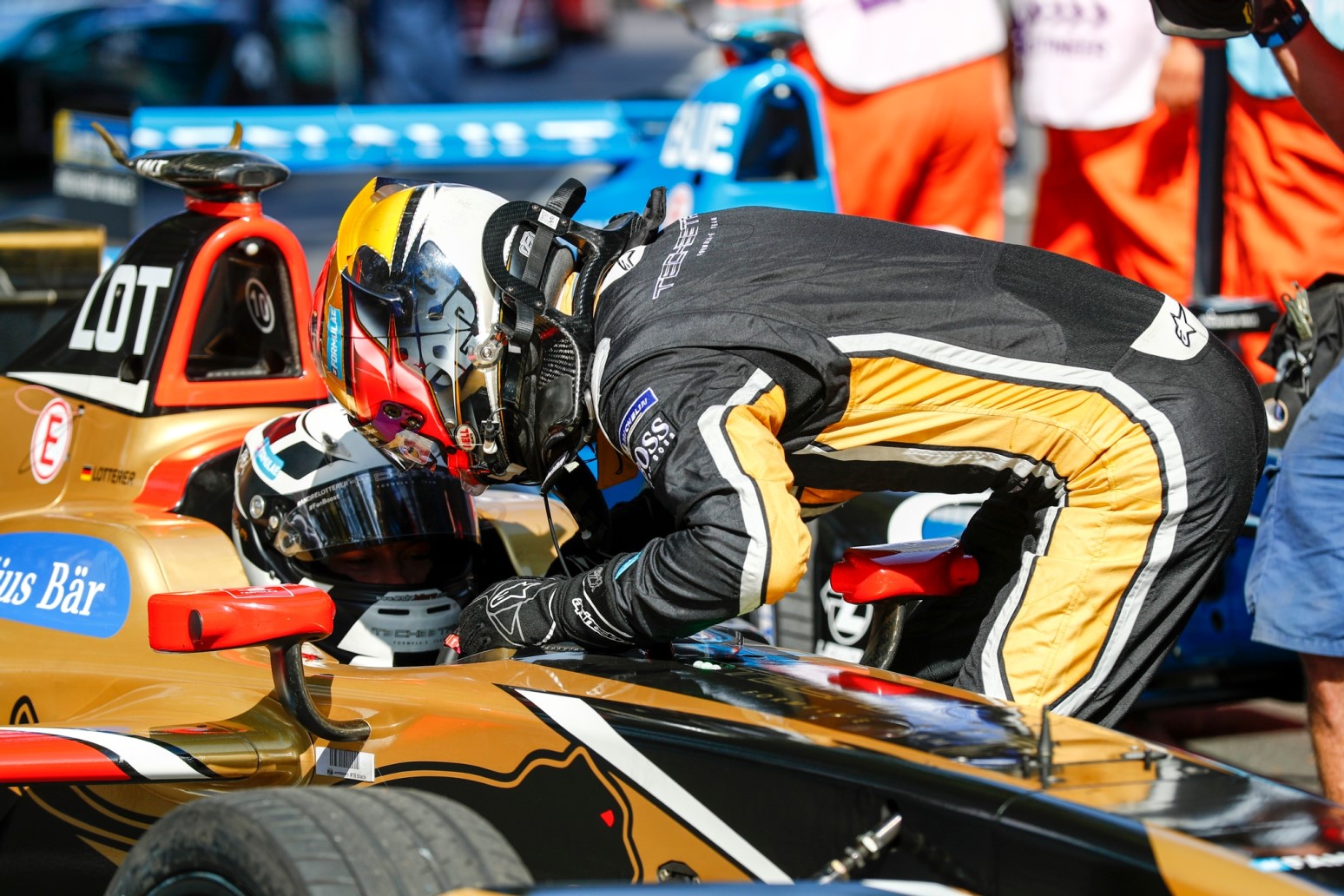 From that point on Lotterer and Formula E gelled, yet the wins never came. He came close, notably to Rome and Hong Kong in the spring of 2019. On each occasion he was beaten, in Rome by a belligerent Mitch Evans and then in Hong Kong by an out-of-control Sam Bird. Little did he know at that stage, just 18 months into a six season Formula E stint, that this would really be the closest he'd get to a win which back then looked to be a certainty.
"The one in in Hong Kong was annoying, because it was a bit unnecessary," Lotterer told The Race in Fuji last week, just a few hours after he gave notice of his leaving Formula E.
"Maybe that would have changed my outcome a bit in Formula E. That split things a little bit and then I never really had a shot at winning again."
In truth he had a few possibilities, such as in Mexico City in 2022.
That day he probably would have done had it not been for a team order to capture a 1-2 in favour of pole-sitter Pascal Wehrlein, who had capitalised on a small Lotterer error in qualifying.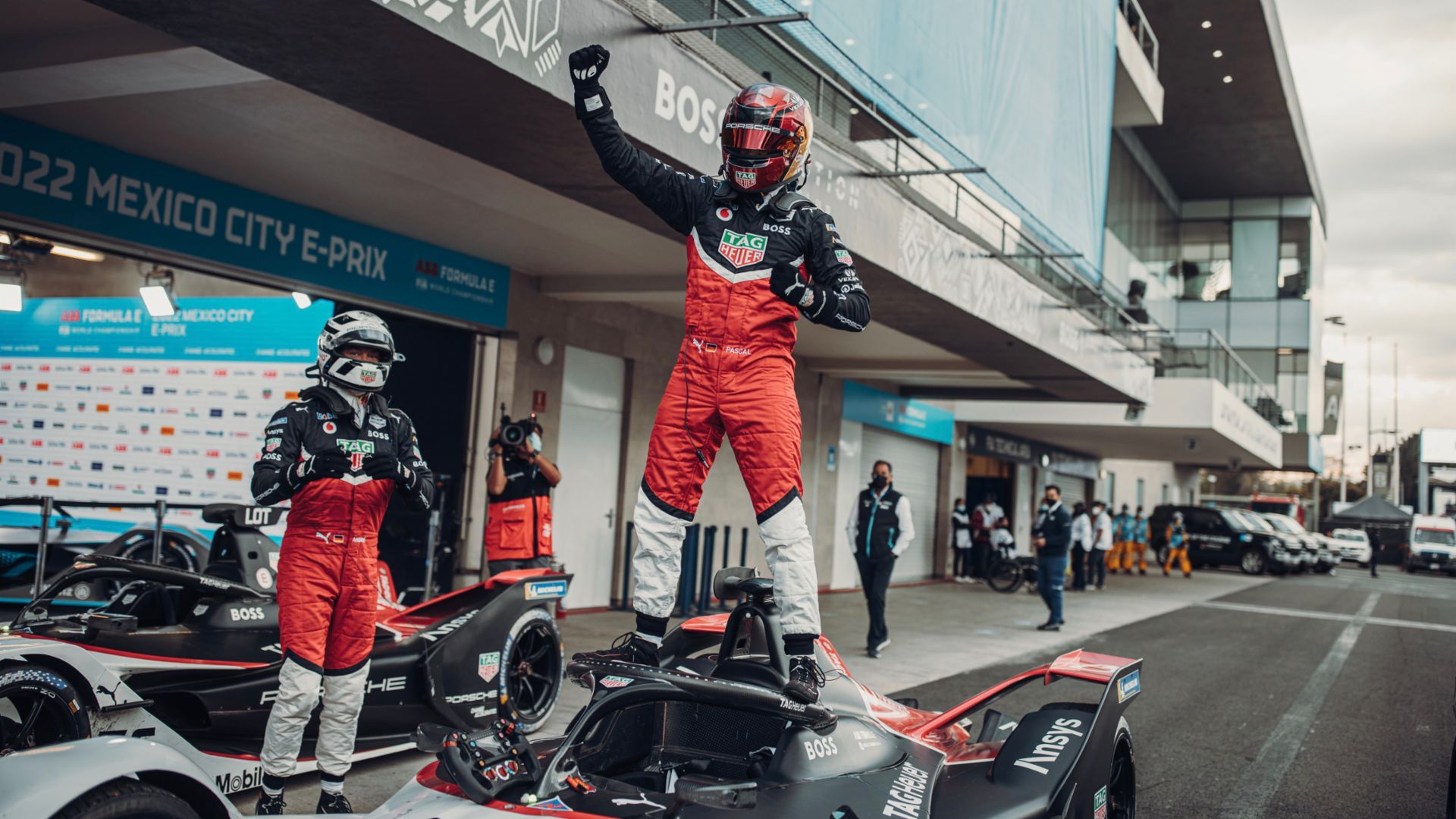 In the summer of 2019 Lotterer had another big decision to make. Yet, on paper, it seemed like an easy one. Go back to Porsche for its Formula E programme and then also be re-engaged for a possible return to sportscars further down the line or stay and fight again for victories in a DS Techeetah car he had helped develop for a successful first Gen2 season. Let's call it completing a circle from what should have been more than a single season of 919 Hybrid activity.
"I chose the Porsche path, and I wanted to make that work and believe in all that," says Lotterer, who thought long and hard about whether he went to DS Techeetah and Porsche.
"So, I took the decision for that new challenge, which at the beginning was not so easy because what had been built at DS Techeetah was very strong."
It certainly wasn't an easy start for Porsche in Formula E. Despite taking a debut podium in Riyadh and a pole in the third race in Mexico City, it flattered to deceive in the three campaigns that Lotterer contested.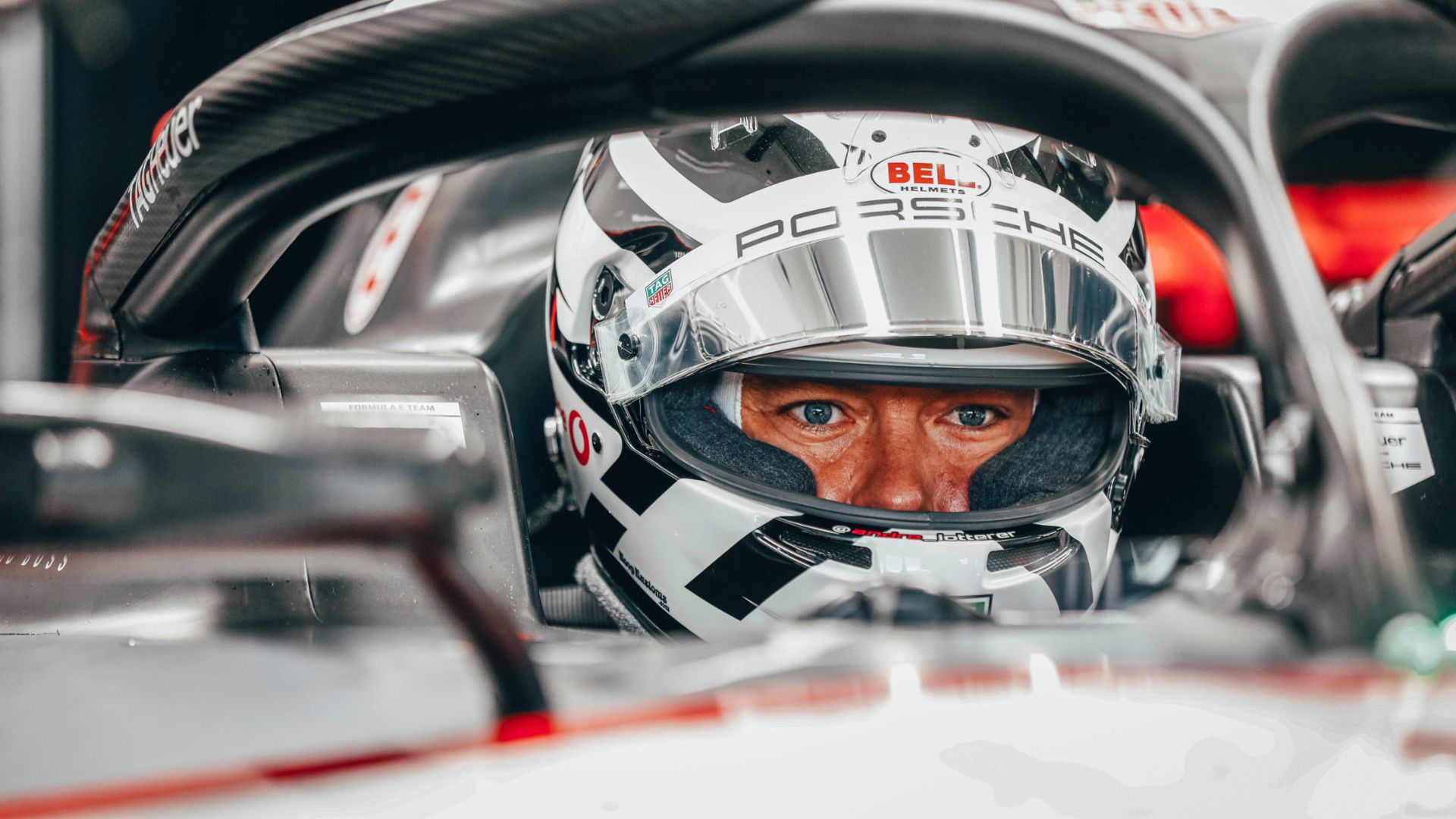 By the summer of 2022 Lotterer knew he would be part of Porsche's WEC campaign and despite initial talk of a dual programme with Formula E it was decided that he would concentrate on endurance, while Antonio Felix da Costa was drafted in reasonably early.
One of the reasons for that is Porsche didn't want to open up an avenue of where both its drivers could partake in dual programmes. Effectively, Lotterer was given the choice of Formula E or endurance racing. Perhaps understandably, given his history with Audi and his first career at Porsche he chose to go back to Le Mans and the WEC.
But then, in parallel, came a late opportunity at Andretti, who had signed up to be the Porsche customer for the Gen3 car.
Andretti didn't seem prepared to give Oliver Askew another season despite some strong late-season results. It was harsh on Askew, who with the power of hindsight then was closer to Dennis than Lotterer ever would become.
Still, out of nowhere Andretti had an experienced and still plenty quick enough driver who seemed back then to be the perfect accompaniment to its young firebrand, Dennis.
Lotterer integrated into the team well, he got along with Dennis famously and with one of the most competitive cars on the grid it should have all worked a treat. But it just never did.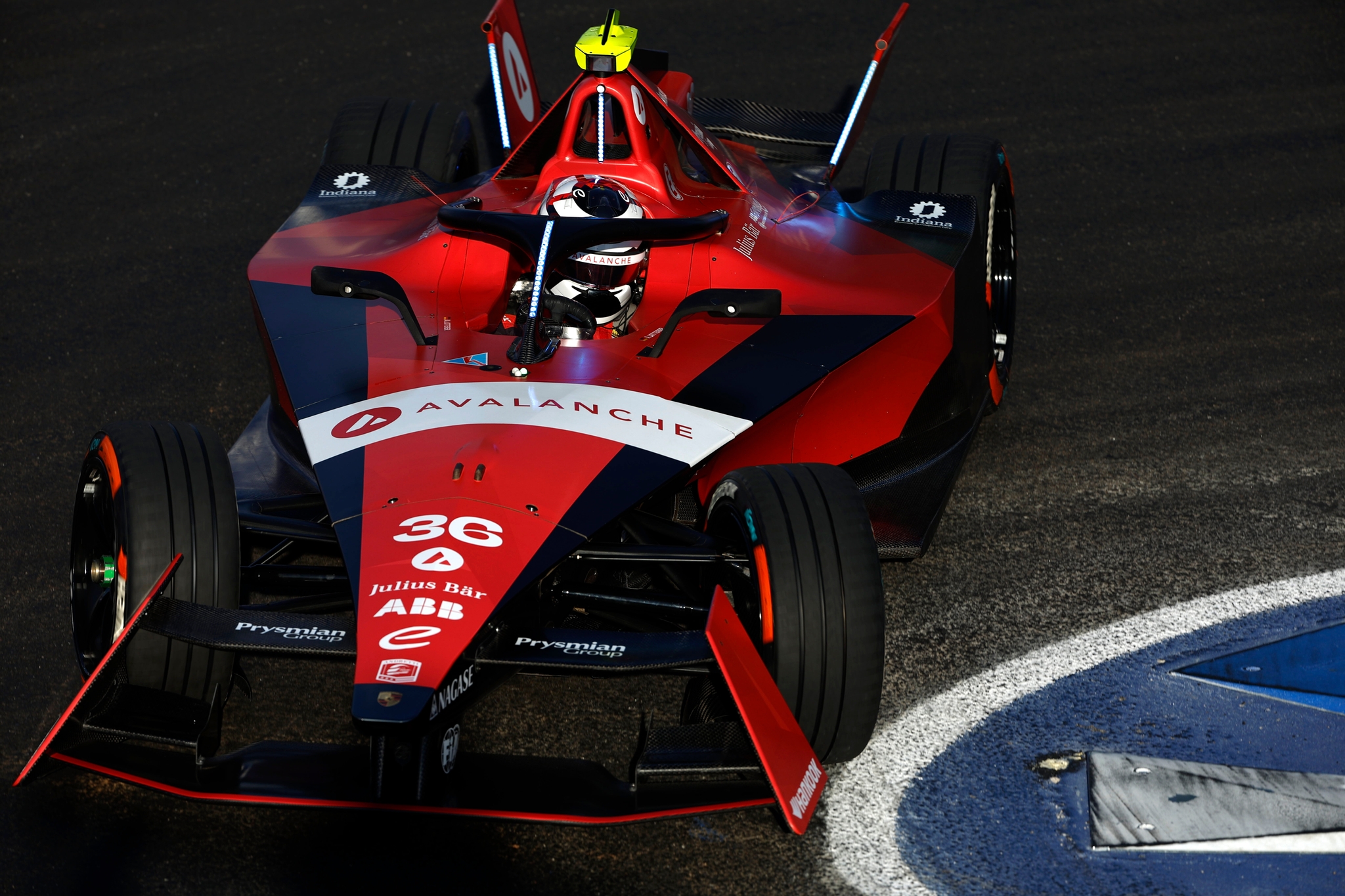 In reality Lotterer was at least better than his meagre 23 points now suggest. He got sucked into a void of doubt and mistakes, which itself was inflamed by the return to chaotic racing brought on by the mix of ultra-high energy management and the propensity for the cars to struggle to deliver the increased power through the grip limitations.
"The dynamic of the racing has changed and was not very enjoyable," Lotterer bluntly told The Race.
"I mean, Formula E is a championship where you really live the highs super high and the lows quite low."
Even when he looked like joining Dennis at the sharp end of the grid and reap a strong position in the race, Lotterer was hit by misfortune – such as something getting wedged under his car and pitching him into the wall in Rome.
"Maybe it was a sign, like, it's not coming together," says Lotterer.
"At some point, you're like, 'okay, maybe it's time to stop' because it's just too painful,
"It was a shame because I was in a good team with a fun team-mate, a good team-mate. Another year would have been nice. But with things being like 2023 it was not very motivating. So, then I thought 'okay, let's, let's focus on one thing [WEC]'."
So, comes to an end a stretch of 25 years of single-seater racing that has encompassed Formula BMW, Formula Renault, Formula 3, CART, A1 GP, an extensive and ultra-successful Super Formula stint, a Formula 1 one-off (pictured below) and Formula E, making for a completely unique racing driver CV.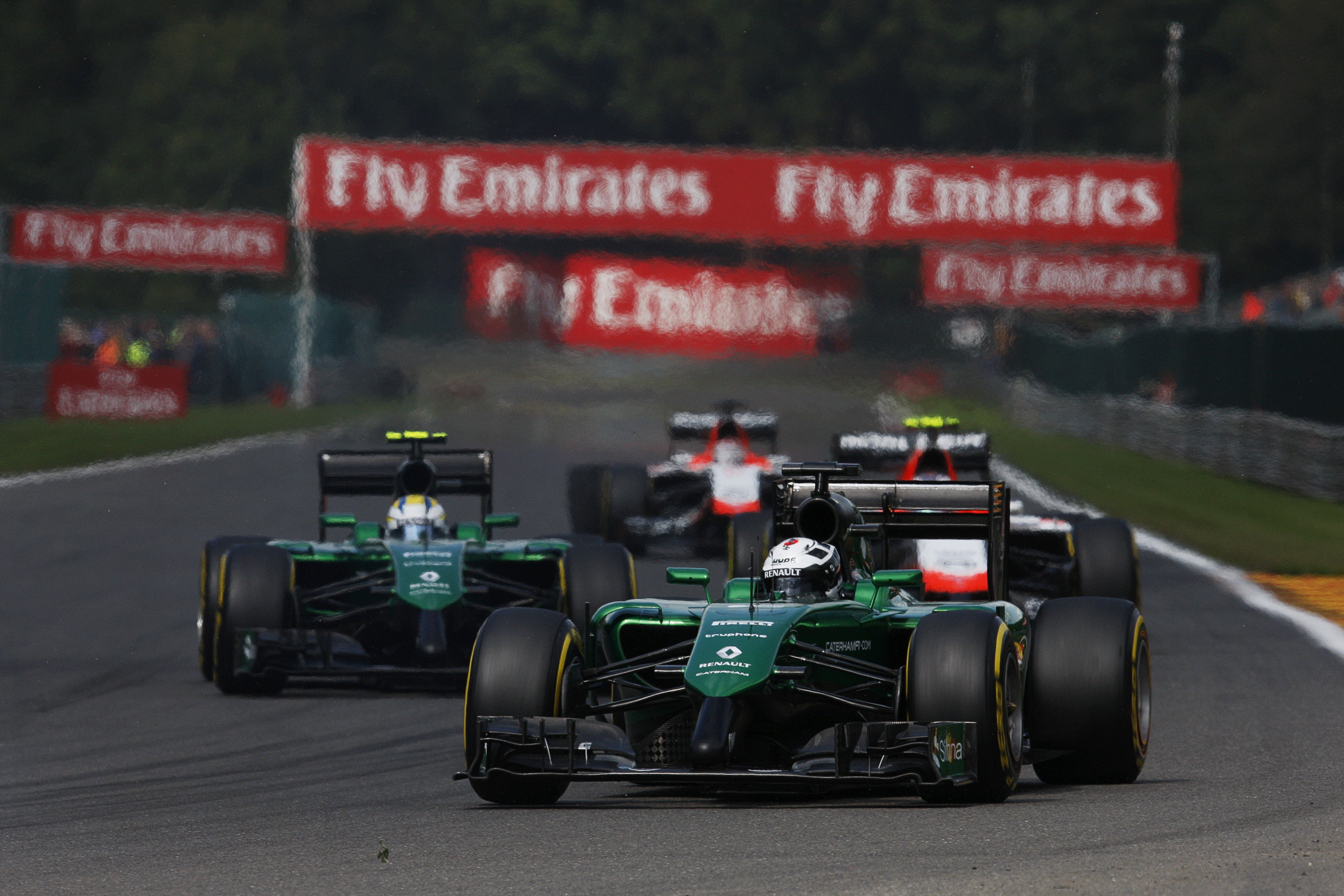 From a Formula E standpoint Lotterer often espouses his view that Formula E has been one of the toughest. On an enjoyment level he's of mixed opinions though believing that "you can have fun but sometimes it can be the complete opposite. That's what makes Formula E quite special".
"For sure the cars are nowhere near LMP1 or Super Formula in terms of power and handling, but you make complete abstraction of that because you're racing in the heart of the cities, which is a very high privilege.
"The dynamic of the walls and the preparation of the races is super tough as a challenge and I liked that a lot.
"It's truly like driving your bicycle through your apartment, trying to go around the table and chairs – while the other racing is like a fast road bike on the road, cool but it's not as difficult.
"I mostly loved the challenge but it can be brutal on a driver."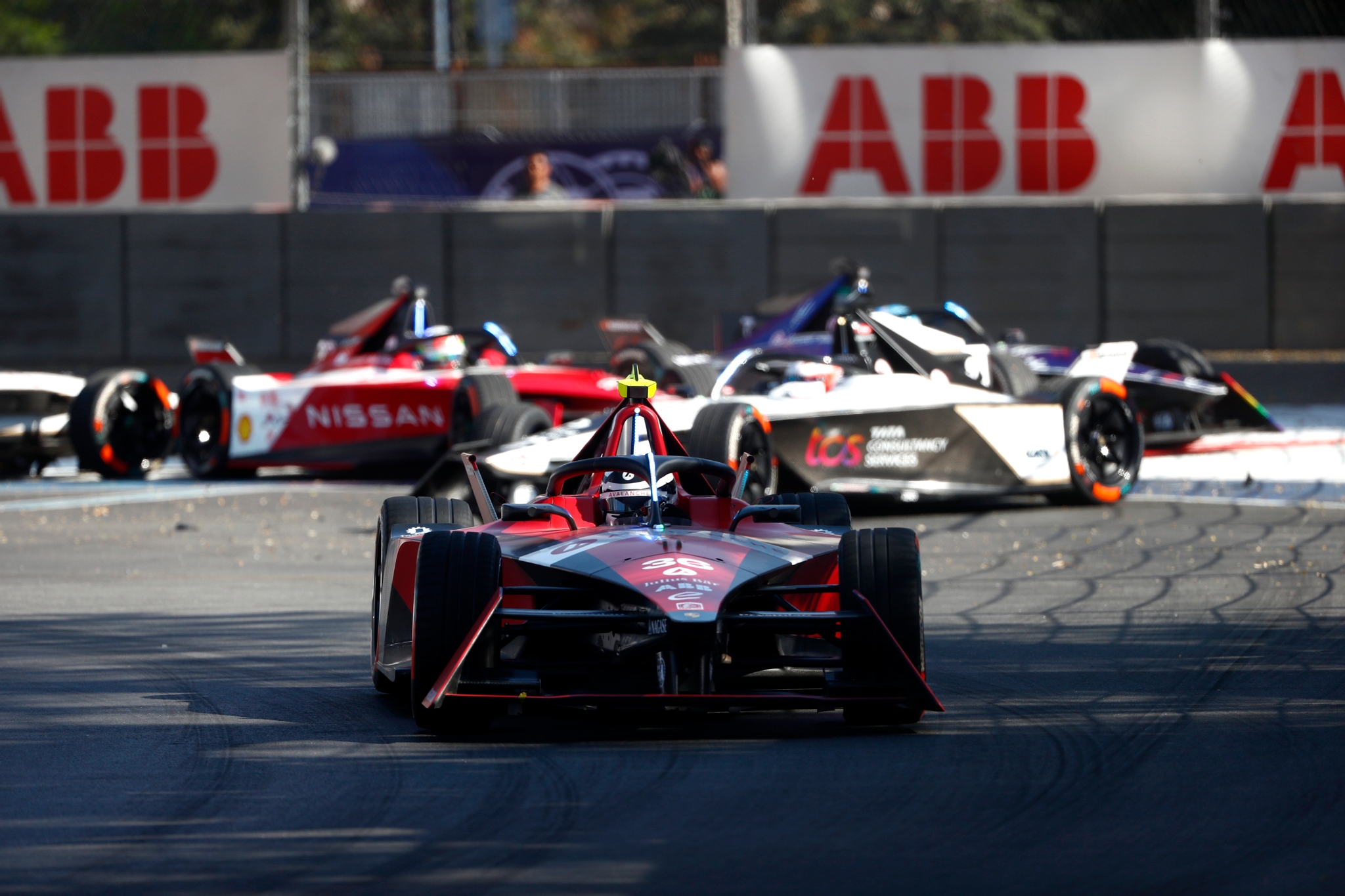 That's why Andre Lotterer went on his unlikely Formula E odyssey, and it's also why, despite not being a winner and ultimately leaving it in disappointing fashion, his time within it will be remembered fondly and with a strong thread of respect running through it.
But more than that, Lotterer's Formula E legacy is one that proves a hard-as-nails high-downforce-favouring driver can switch and be successful in such a quirky and difficult discipline.
In a sense Lotterer paved the way for the likes of Nyck de Vries, Stoffel Vandoorne, Rene Rast and ex-team-mate Wehrlein to look at Formula E in a very different light.
Taking care of Andre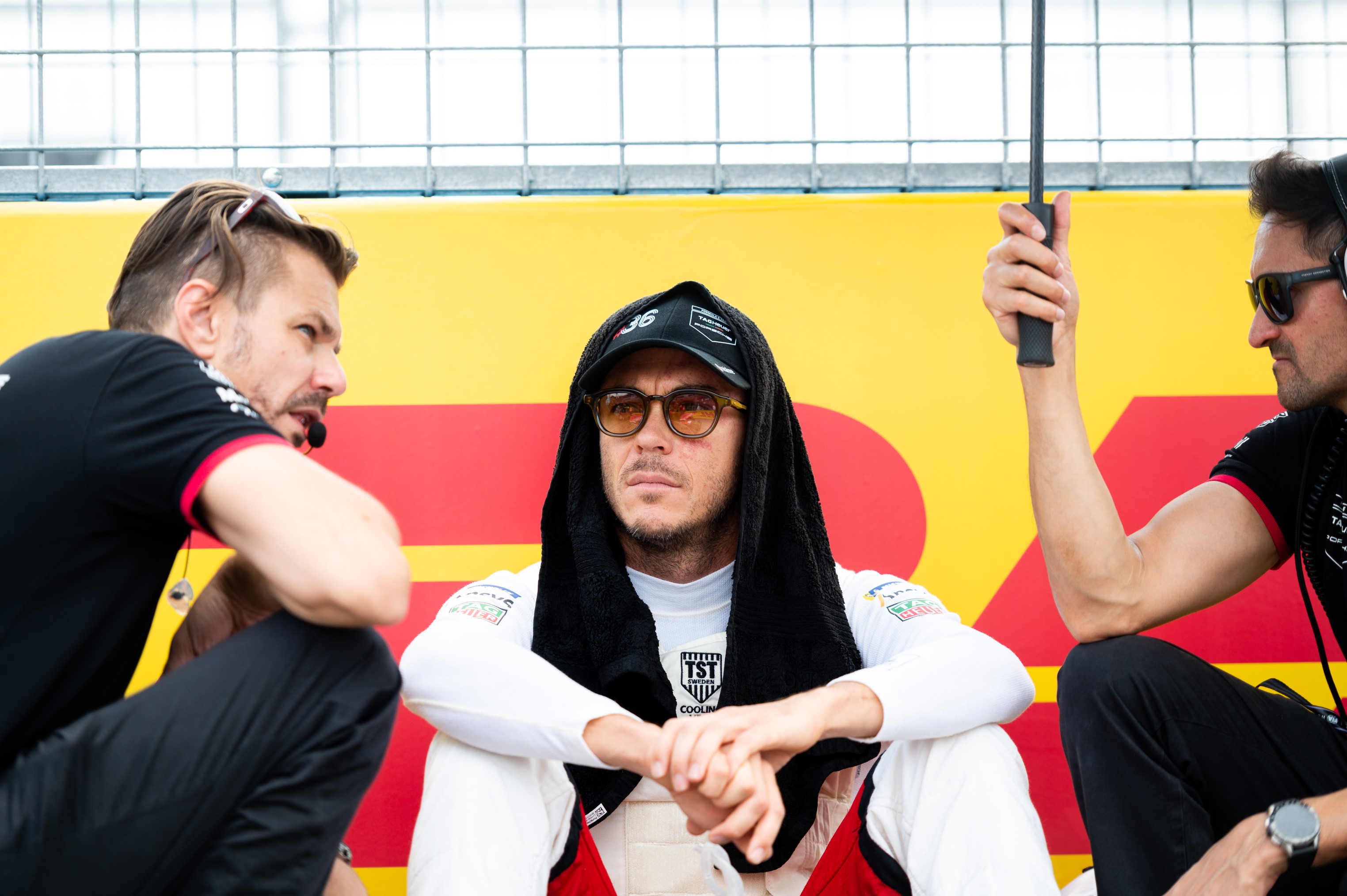 One almost ever-present of Lotterer's time in Formula E has been his engineer Fabrice Roussel.
Apart from a couple of races in 2020 which Roussel missed after a skiing accident, Lotterer has had a familiar voice on the busy radio channel during races. The pair have developed not only a clearly strong working relationship but also a close friendship too.
"He has great abilities to set up the car and find solutions but also the way he managed me or the mechanics. He is great fun to work with," says Lotterer.
"He put so much energy, effort and motivation in and worked so hard and that was quite inspiring. I just love working with him because he always finds something to improve and work towards. I was quite lucky to have him."
At the 2017 Valencia test when Lotterer, just a few days on from signing his deal with Techeetah, Roussel met his future charge for the first time. Remarkably a few months later, and quite by chance, the pair also worked at Rebellion in the WEC.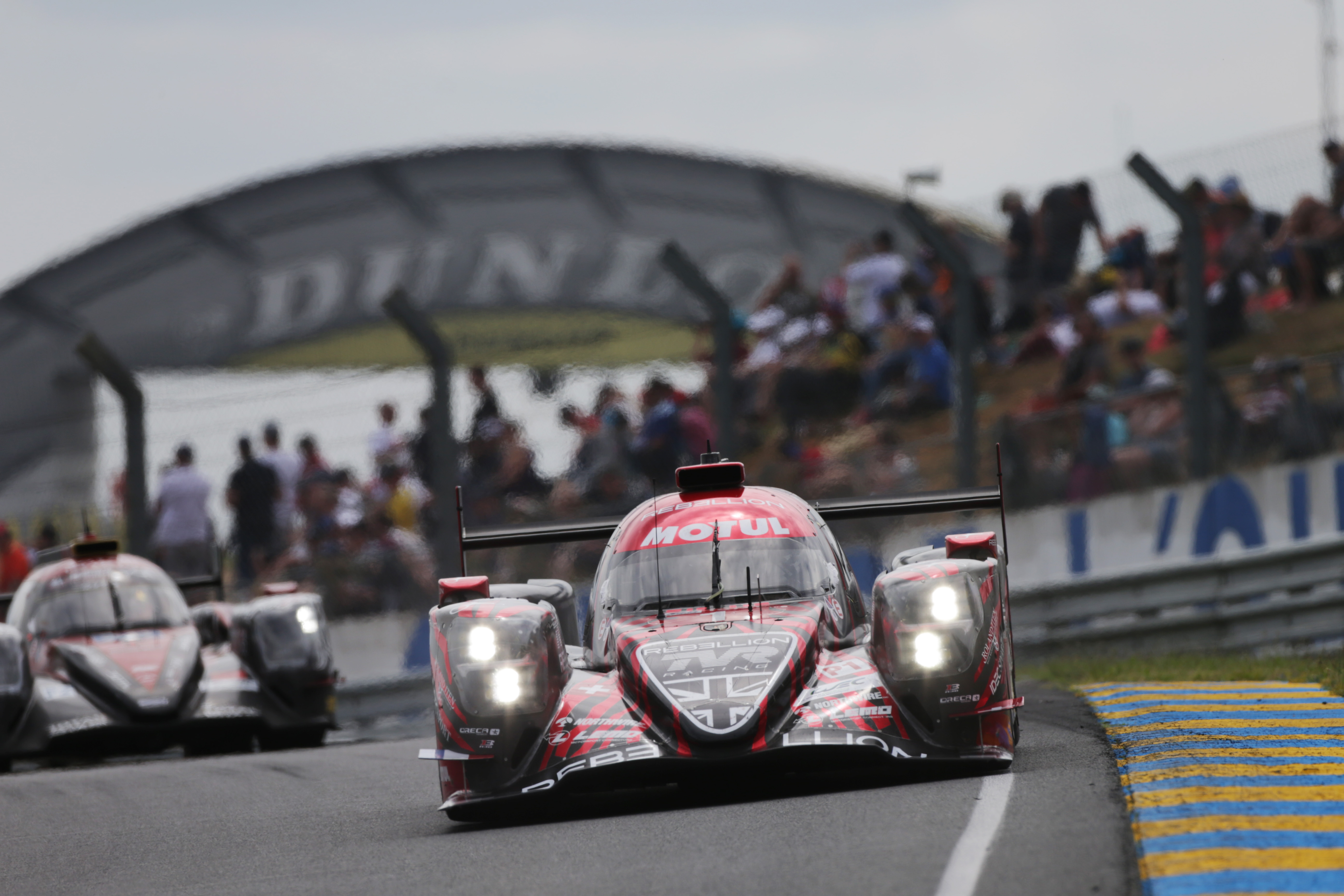 From Roussel's standpoint working with Lotterer was an interesting case study in seeing a driver adapt quickly to new surroundings and after those 'learning races' in Hong Kong and Marrakesh he was up and running quickly.
"From the very start, Andre performing was not my worry at all really because clearly he was so good," Roussel tells The Race.
"He had very little preparation but JEV (Vergne) was very helpful to him at Valencia and from that came a good friendship between them I think."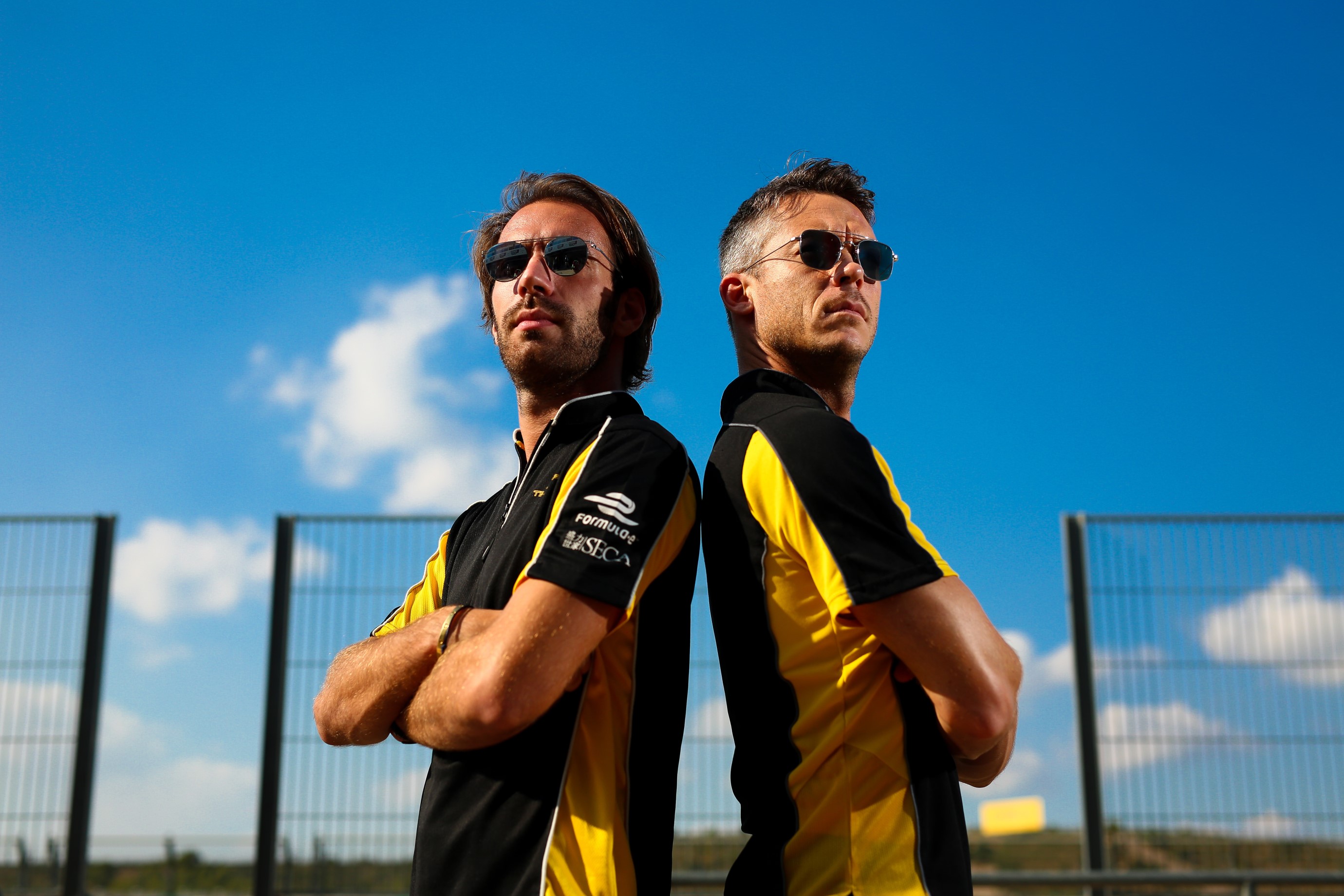 The best and most effective driver and engineer relationships are often hewn from strong bonds in the coalescence of personalities. In this sense the pair clearly have a similar outlook on their work and their life. It shows when they are together and is evidenced during their radio comms.
"There is no, let's say, bullshit between us, so we can talk frankly," adds Roussel.
"And that helps a lot in the kind of relationship you have between the driver and the race engineer."
That's not to say that there were not tricky situations, especially that Santiago race when Lotterer nerfed team-mate Vergne up the backside when in a reasonably unopposed first and second.
The perception was that Roussel and the Techeetah team were screaming at the monitors in a combination of agitation and terror. Except they weren't!
"There was a power issue and a blackout so we couldn't see what was happening on track," he remembers.
"We were more stressed in securing this 1-2 and making sure everything was prioritised on the energy targets, etc.
"We didn't see any images before the chequered flag. So, we only discovered all of the drama afterwards. We just all laughed a lot about it because by then we had the 1-2 in the bag!"