A near-flawless drive from the winner wasn't the only heroic performance in Formula E's Mexico City E-Prix.
DS Techeetah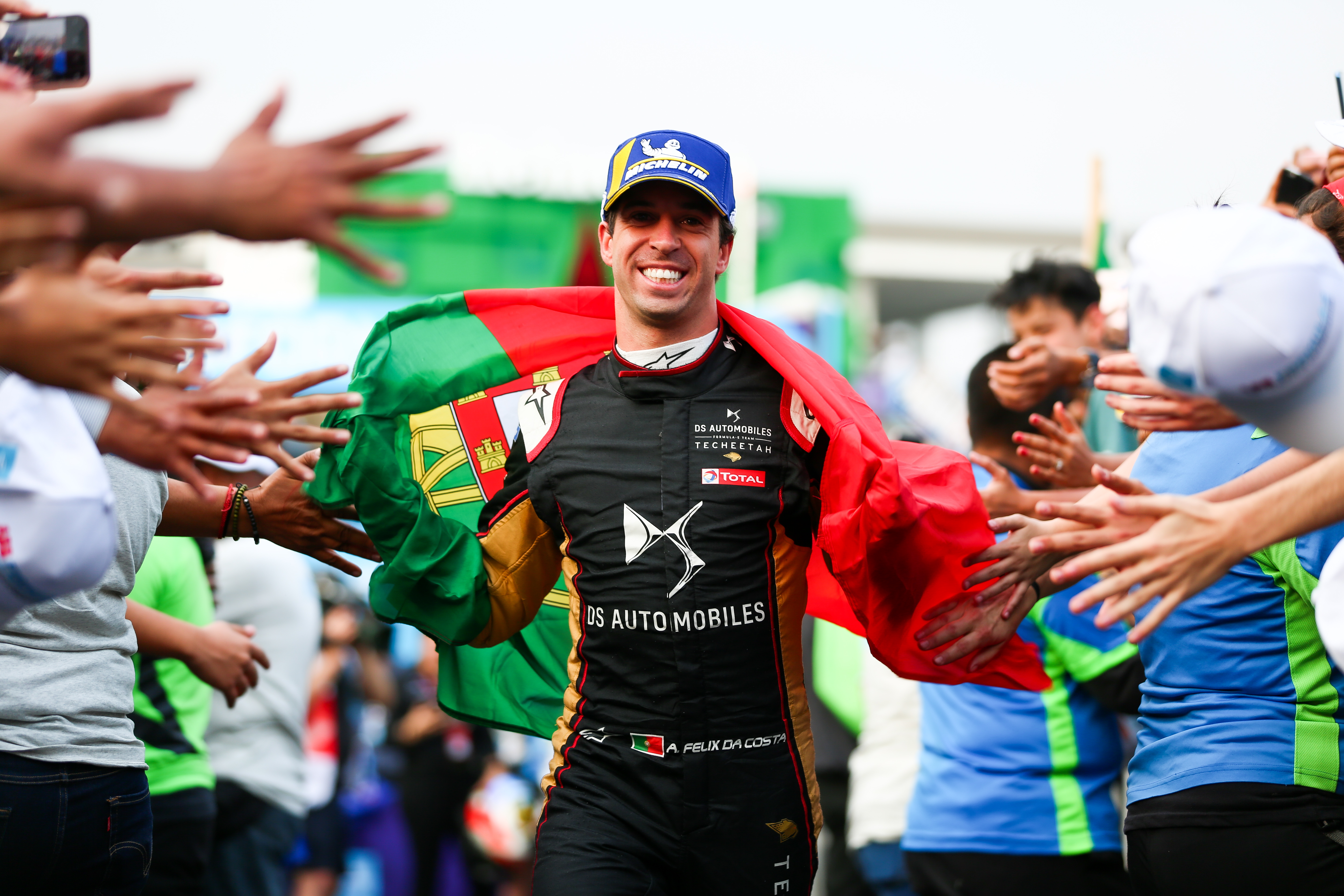 Jean-Eric Vergne
Rating: 7
Finished: 4th
A tough weekend for the double champion in which he wrestled with electrical braking issues through most of the running. A valiant effort in group three qualifying earned an eighth place start and then progress through to a fourth placed finish but only after complex intra-team choreography.
Vergne was not happy afterwards and behind closed doors there were serious questions asked about the intricate shuffling between the two cars at critical stages of the race.
Antonio Felix da Costa
Rating: 8
Finished: 2nd
There were similarities to Santiago for da Costa, particularly in the fact that he was the fastest driver through stages of the race. But again any chance of victory was seemingly hamstrung by a below average qualifying and an over-elaborate shuffle with team-mate Vergne.
Some smart racing was mixed in with occasional fraught action, particularly with de Vries, but ultimately a second consecutive runner-up position was a strong result in only his fourth race with the Chinese-French alliance.
Audi Sport ABT Schaeffler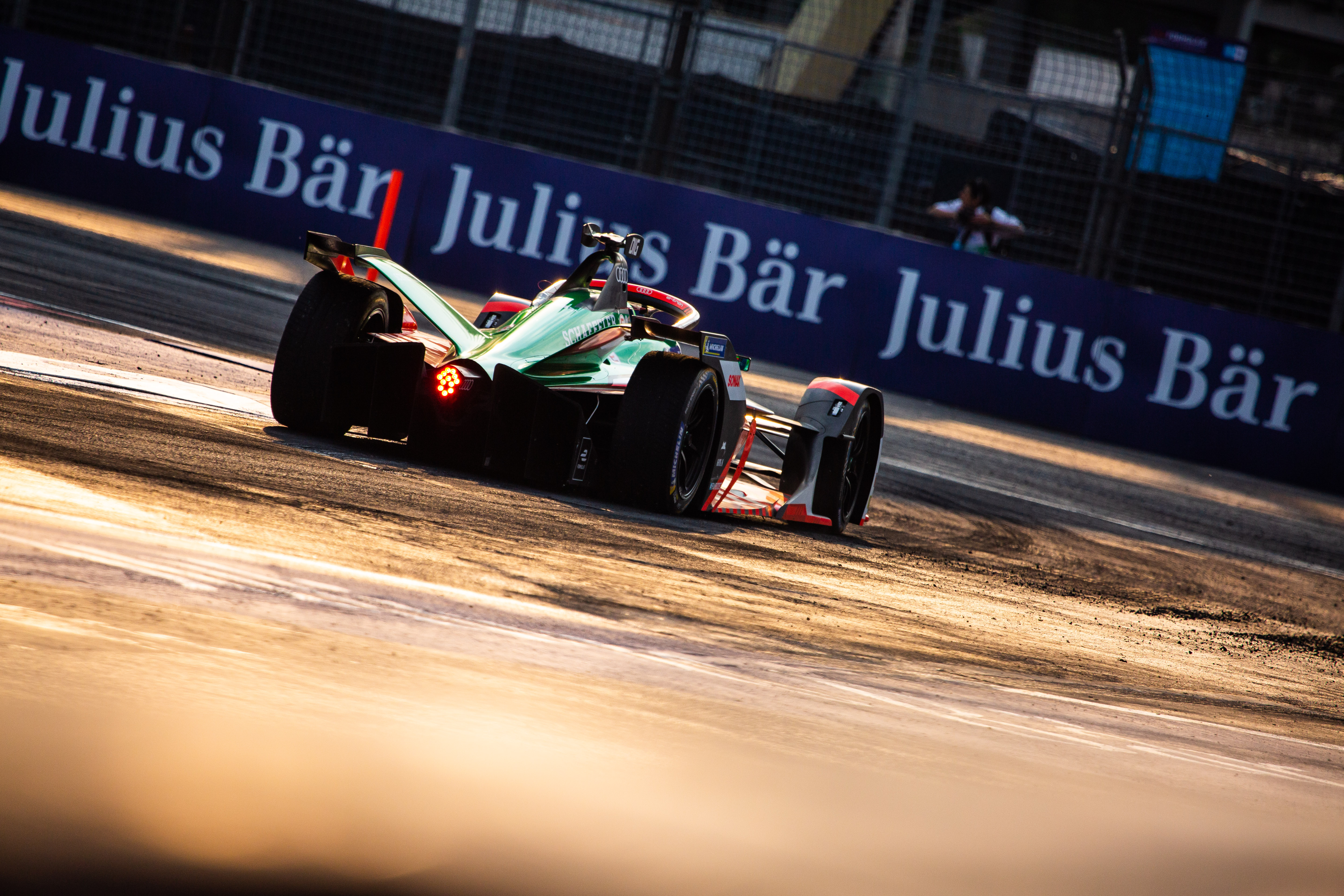 Lucas di Grassi
Rating: 7
Finished: 6th
Di Grassi came away with a decent points haul but in reality it was another disappointing weekend for the Brazilian, who didn't fully recover from a lacklustre group one qualifying lap.
A fine start launched him up four positions but the progress wasn't as swift for the rest of the race and he was ultimately powerless to defend against a flying Sims despite some aggressive attempts to do so.
Daniel Abt
Rating: 6
Retired
Abt was the victim of a software issue in practice one, and he paid a huge price with a significant accident and subsequent trip to hospital.
To his credit he came back fighting once cleared to race by medics, but after a spin chose to call it a day as he decided to not exacerbate his lower-back bruising. No one begrudged him that decision after what must have been a highly unsettling incident.
Envision Virgin Racing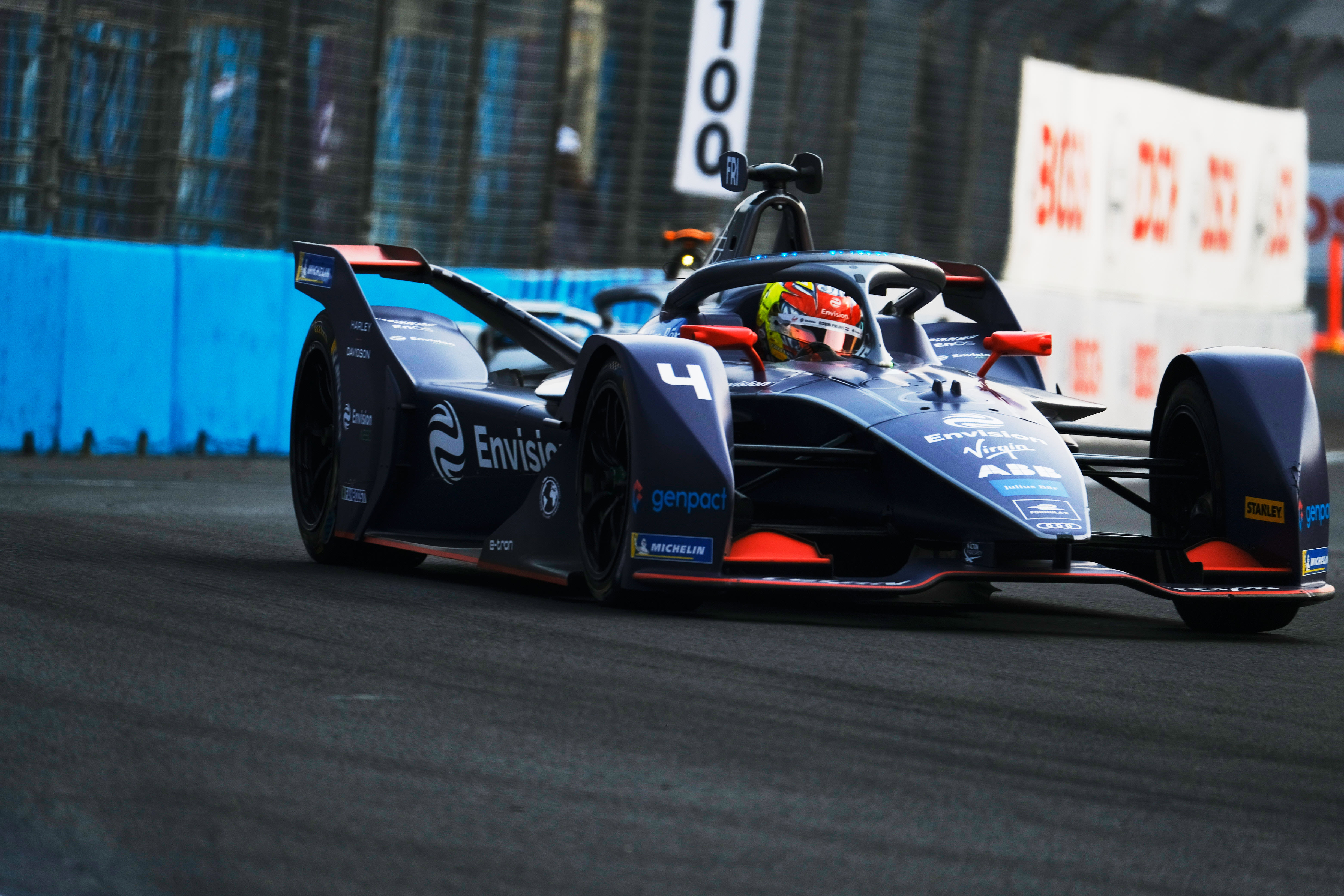 Sam Bird
Rating: 7
DNF
Bird was devastated to end another strong weekend in the techpro barriers after he misjudged the crumbling surface at Turn 3 while defending second from da Costa. It was a costly lapse but he still remains one of the top performers of the season to date after a typically tenacious performance.
A brilliant qualifying run to secure super pole slot from the disadvantaged group one was followed by a strong race. This included easily the best overtaking move of the day with a deft and calculated pass on Lotterer in the Foro Sol stadium.
Robin Frijns
Rating: 7
DSQ
A slow start to the season appeared to be rectified after a decent qualifying run to a sixth placed start. Yet Frijns' depressing run ultimately continued with another non-score.
Just when he needed a result, any result, Frijns found himself in the wrong place at the wrong time as de Vries' braking episode at Turn 1 caused damage to his Audi e-tron FE06 – relegating him down the field from a promising fifth place. He was then disqualified from 12th after he spiked over the 200kW power limit in the closing stages.
Nissan e.dams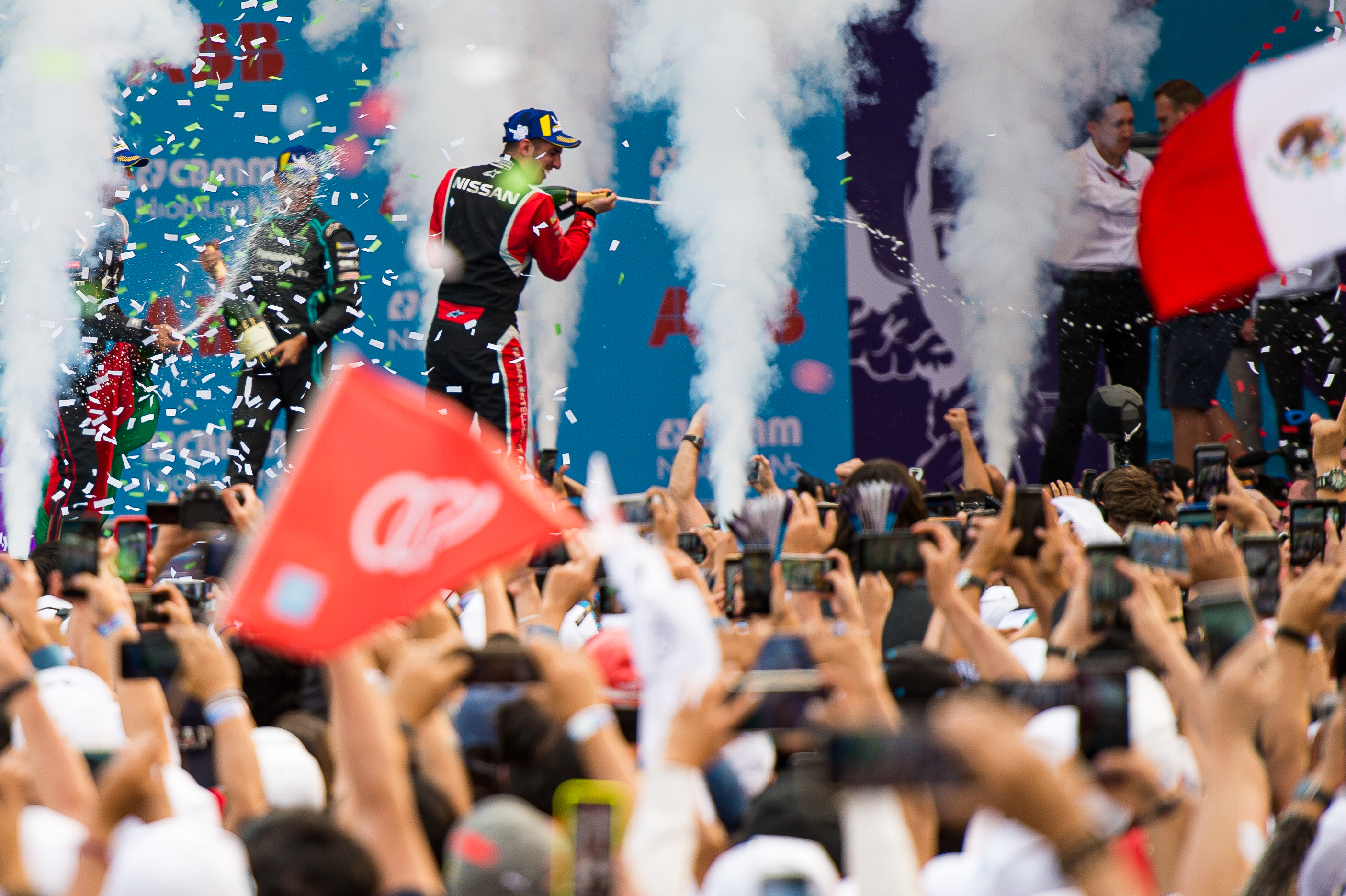 Sebastien Buemi
Rating: 8
Finished 3rd
Before Mexico, the theory went that Nissan would really show its mettle this weekend. But despite lots of promise it never really emerged.
Buemi was reasonably strong in qualifying but a little more was expected from his group four slot. A canny race, where he resisted the temptation to get sucked into a fight with Lotterer early doors, paid dividends.
The final phase of his race seemed to show increased potential of the hastily modified now single-MGU design Nissan IM02. A first podium of the season at least went some way to exorcising last season's energy miscalculation debacle.
Oliver Rowland
Rating: 6
Finished 7th
Rowland struggled in the free practice sessions and was third in his qualifying group (group one). He lined up mid-grid and most atypically had a reasonably quiet yet moderately affective race.
He came through stealthily to grab six points for a seventh place finish but was a fair way off his team-mate Buemi all weekend. Now he moves into group two qualifying for Marrakesh, which could provide a decent springboard to rekindle his 2018/19 season frontrunning pace and form.
BMW I Andretti Motorsport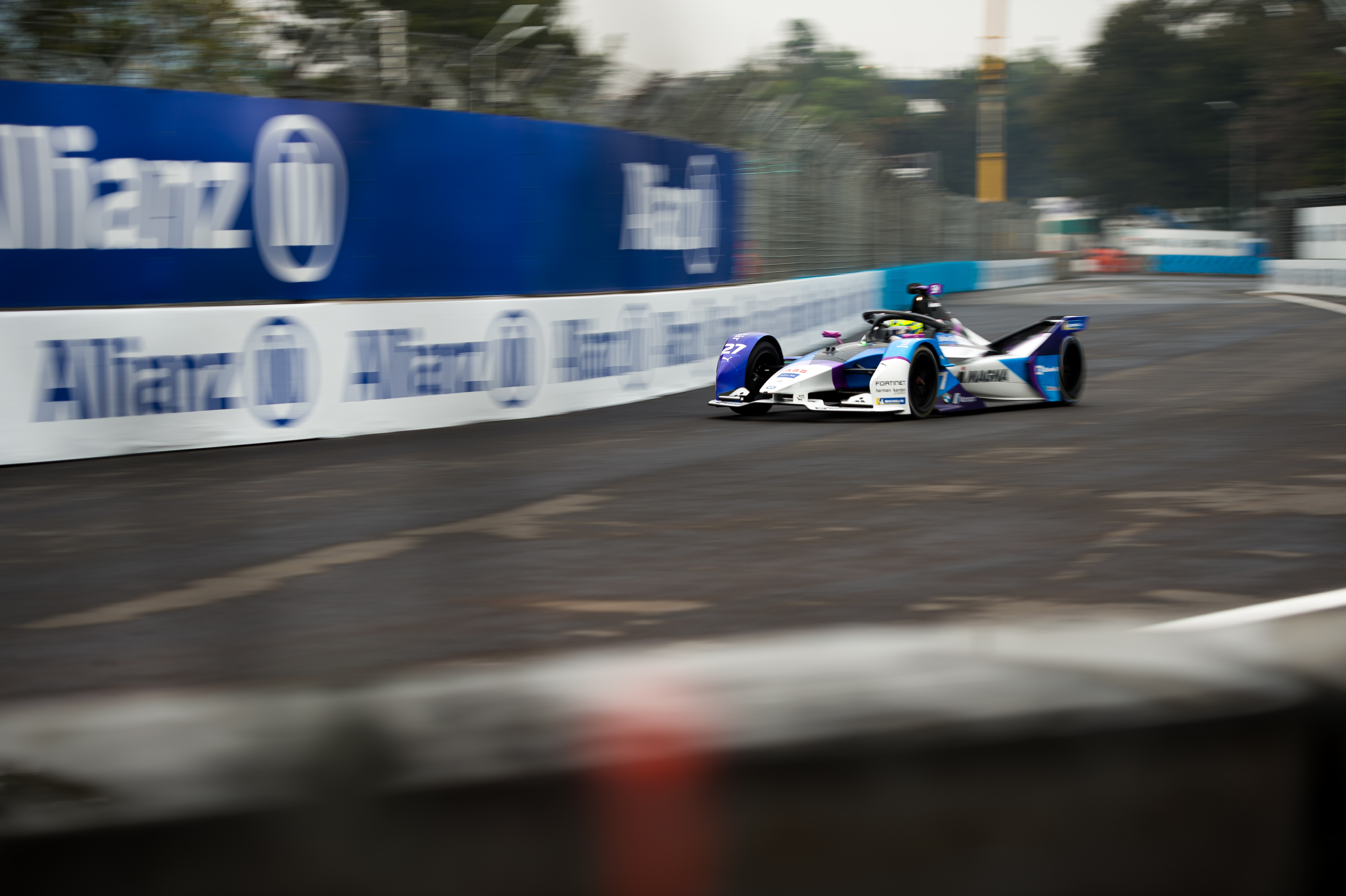 Alexander Sims
Rating: 9
Finished 5th
A tough start to the day perplexed Sims, who struggling to explain a drop off in pace from practice to qualifying that left him starting a bitterly disappointed 18th.
But an unpredictable BMW iFE 20 seemed inexplicably transformed in the race and Sims made hay, some from others' misfortune but some also via smart overtakes. A brawny late race scrap with di Grassi ensured fifth place points, fastest lap and a consolidation of his second place in the points standings.
Maximilian Gunther
Rating: 4
Finished 11th
A real cold shower of a reality check for the hero of Santiago. Guenther faced struggles throughout the day. At a loss to explain why, like Sims, he was so far off the pace in qualifying, the German was unable to push through and summon a points scoring challenge like his team-mate.
A rare case of 'missing in action' in an otherwise highly promising short Formula E career.
Mahindra Racing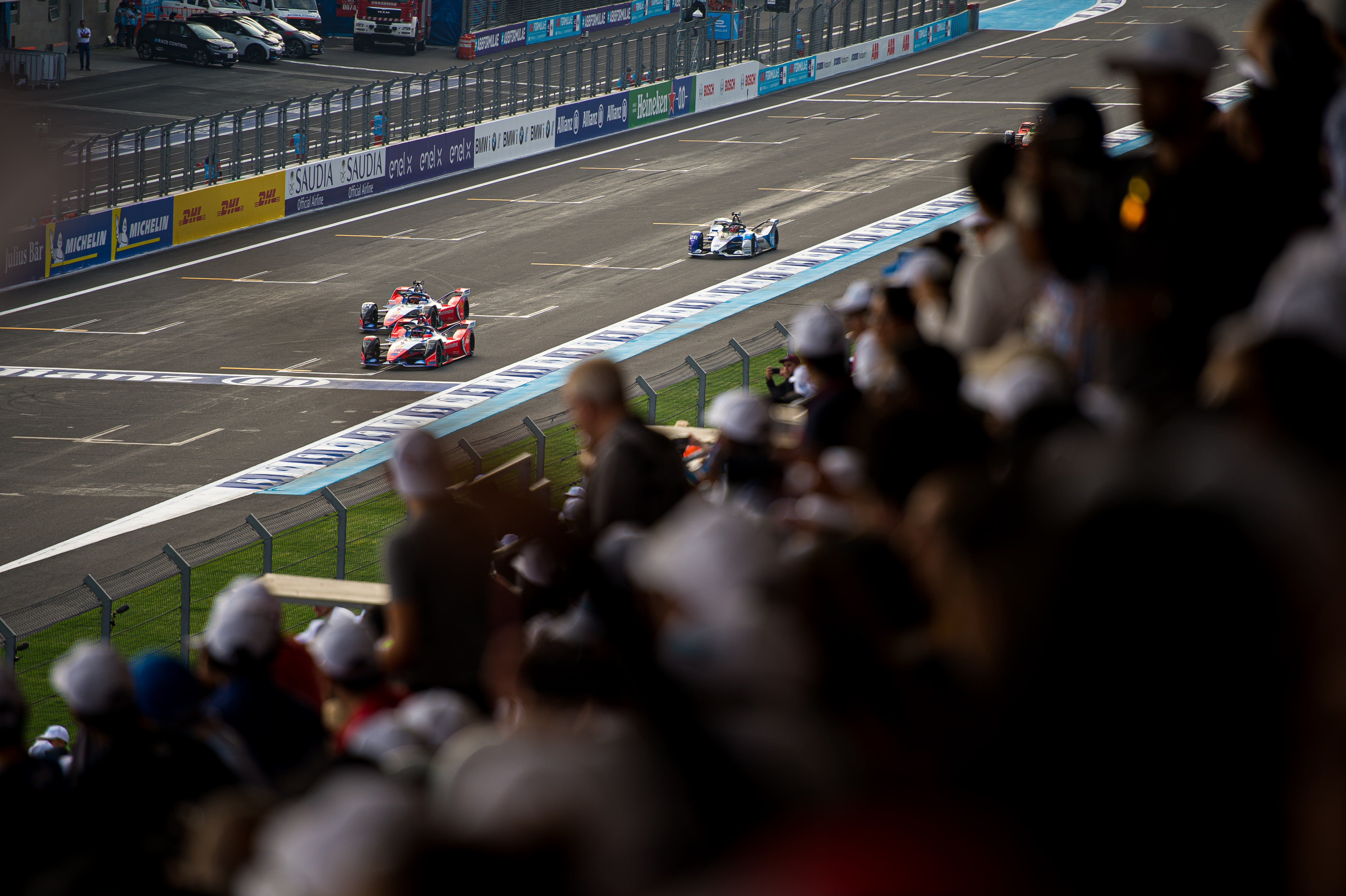 Pascal Wehrlein
Rating: 8
Finished 9th
The weekend could hardly have started off worse for Wehrlein after the 40-place grid drop sanction for the Mahindra team for having to effect repairs to its gearbox. Still, Wehrlein was far from fazed and showed promising speed to take a provisional third on the grid before the penalty was applied.
His race was flawless and although helped significantly by the early safety car, there was still an enormous amount of work to be done to get anywhere near the points scoring positions. This he accomplished by taking 10th on the road before being promoted to ninth after Calado's post-race disqualification.
Jerome d'Ambrosio
Rating: 8
Finished 10th
After being hamstrung in both Diriyah and Santiago with technical issues, d'Ambrosio had salt rubbed in to his wound with a similar 'team penalty' to Wehrlein. His qualifying effort was troubled but his head never went down.
After serving his stop and go penalty he followed Wehrlein all the way to the chequered flag to claim a point and help reanimate Mahindra's season.
Panasonic Jaguar Racing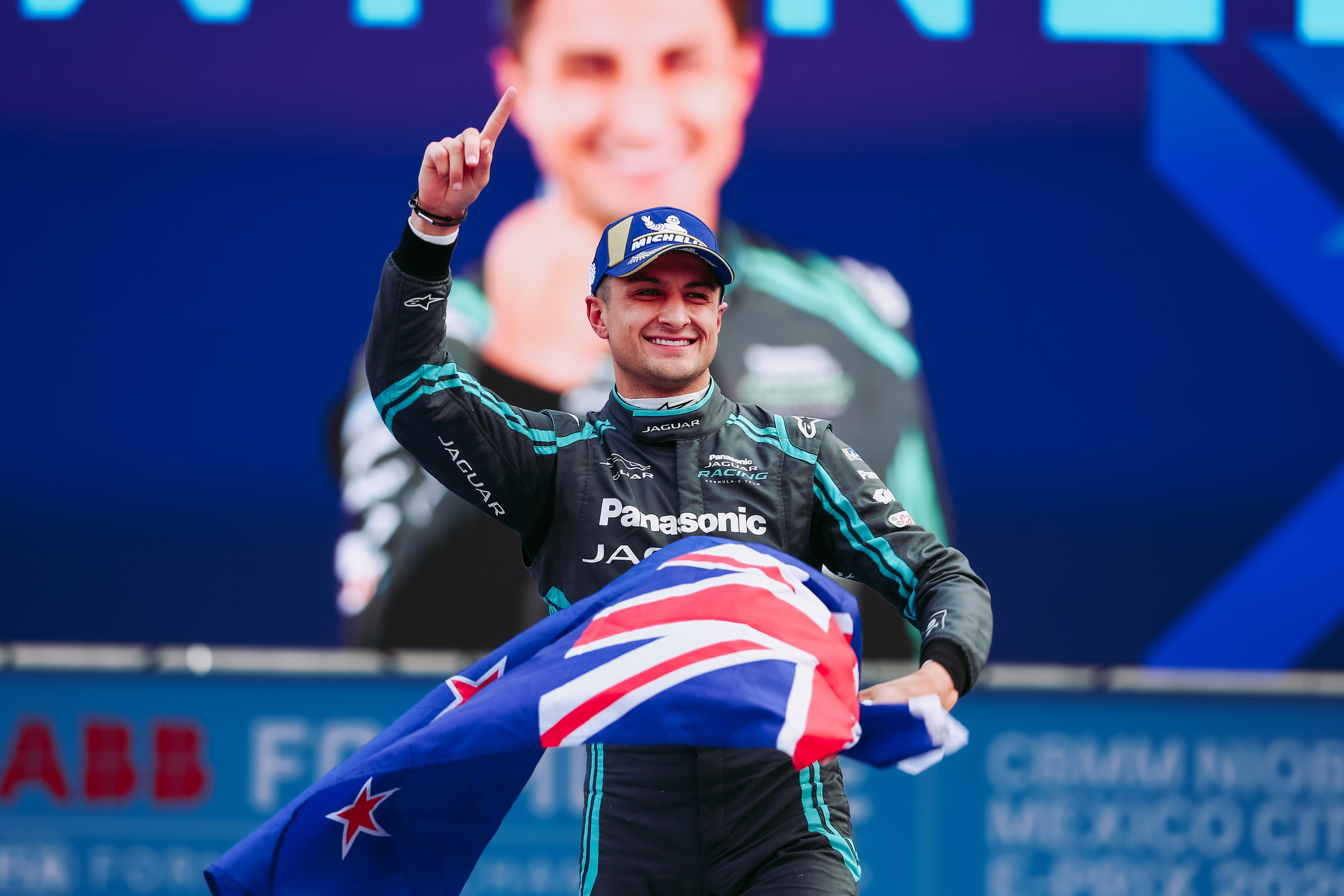 Mitch Evans
Rating: 10
Race winner
It wasn't quite perfect but it wasn't far off either. Evans followed up his headline grabbing single lap pace from Santiago with similarly strong performances in qualifying and super pole to line up second.
An assertive move on a sluggish Lotterer at the first corner set the scene for a dominant win in which Evans was able to pull gaps at a canter. A flawless display from a driver who is at the very top of his game right now.
James Calado
Rating: 7
DSQ
Qualifying isn't licked yet but the Formula E rookie feels that keenly. It wouldn't be as noticeable if his team-mate wasn't executing impeccable laps, but Calado's Mexican weekend was in some ways like his previous three in FE: single lap struggles but decent racing too.
Ultimately he was dealt a cruel hand with a spike in power over the 200kW limit on the very last lap. The subsequent disqualification cost him and the team a couple of points for the ninth place he finished on the road.
ROKiT Venturi Racing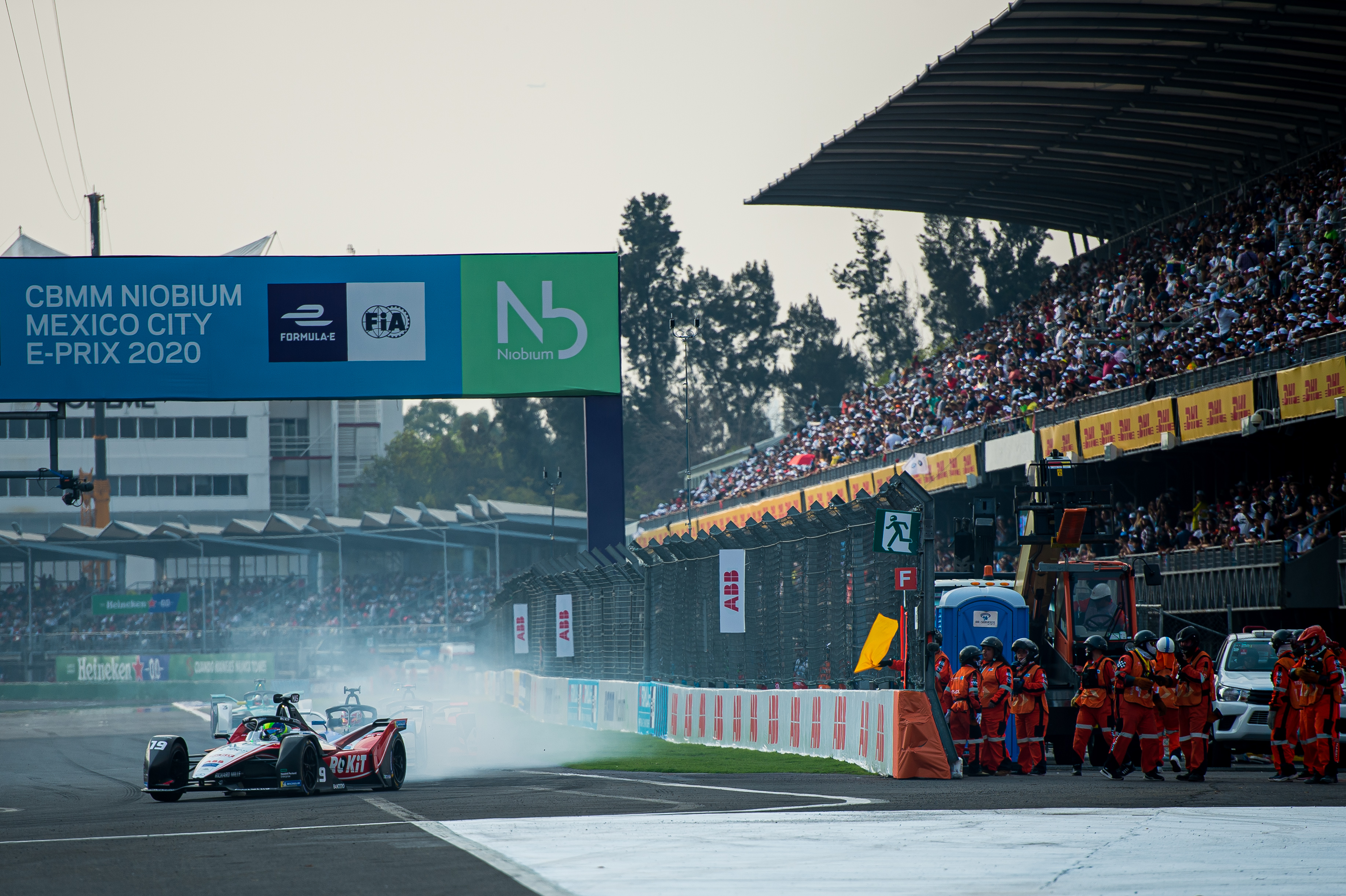 Felipe Massa
Rating: 4
Retired
Mistakes in qualifying and the race fashioned a miserable written-off weekend for Massa, who is still struggling to find any kind of consistent form in his second Formula E campaign.
The error-blighted 19th place start preceded a trip into the Turn 1 barriers and a third non score from four races.
Eduardo Mortara
Rating: 7
Finished 8th
Venturi just never had the pace in Mexico and was unable to get close to its powertrain supplier Mercedes. Mortara felt the frustration acutely and was last in the quickest of the qualifying groups.
His race was spent mostly battling with Rowland in occasionally bruising duels. Ultimately an eighth place finish and a third points haul of the season was a reasonable reward.
GEOX Dragon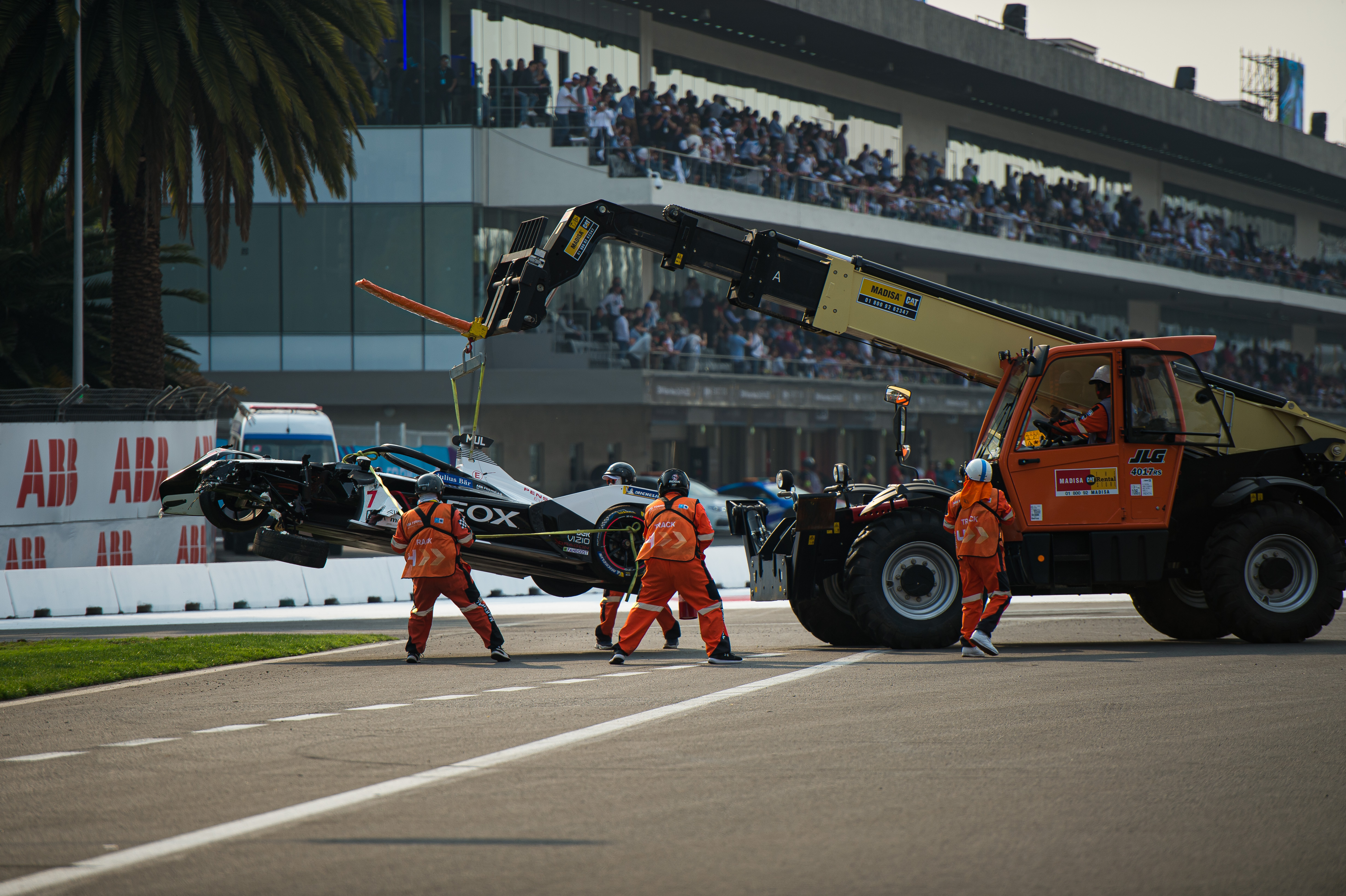 Brendon Hartley
Rating: 5
Finished 12th
A solid effort in qualifying meant Hartley started 13th on the grid. With a new engineer after team changes ahead of Mexico, Hartley was never in contention for points simply due to a lack of consistent pace from the Penske EV-4.
Despite his best efforts he plummeted down the field to an eventual dispirited 14th place on the road.
Nico Muller
Rating: 6
Retired
A genuine star of qualifying where he took a committed seventh place, Muller unravelled all that hard work with a misjudged move for fifth place on de Vries in the early battling.
Whether he could have sustained a points scoring position is open to debate but the tribulations of his team-mate over a full race distance cast doubt on Dragon's ability to fight consistently in the top 10.
NIO333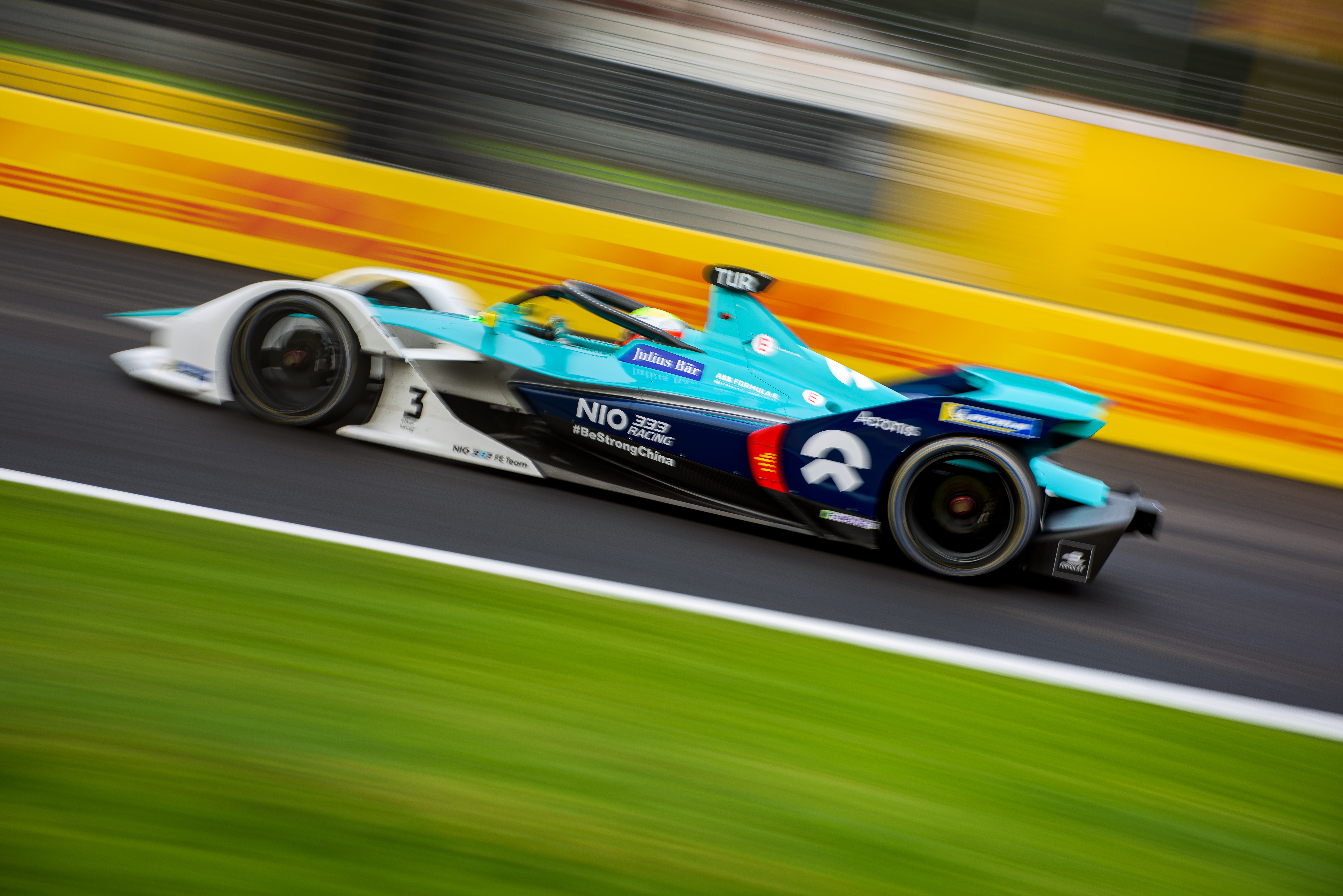 Oliver Turvey
Rating: 5
Finished 13th
Technical issues in practice and qualifying suppressed any notion of coming close to revisiting the Santiago heroics for Turvey and NIO333. His qualifying was ruined after stopping at the Peraltada with an issue not officially specified by the team.
Turvey plugged away valiantly throughout the race but on the high-speed track the NIO333 package was always going to struggle and he finished 13th and a sobering 50s off the leader.
Ma Qing Hua
Rating: 3
Retired
Ma had his fair share of technical issues too ahead of qualifying but was two seconds away from the pace within the final group.
Another race to forget ended in the barriers after he became another victim of the treacherously brittle track surface.
Mercedes-Benz EQ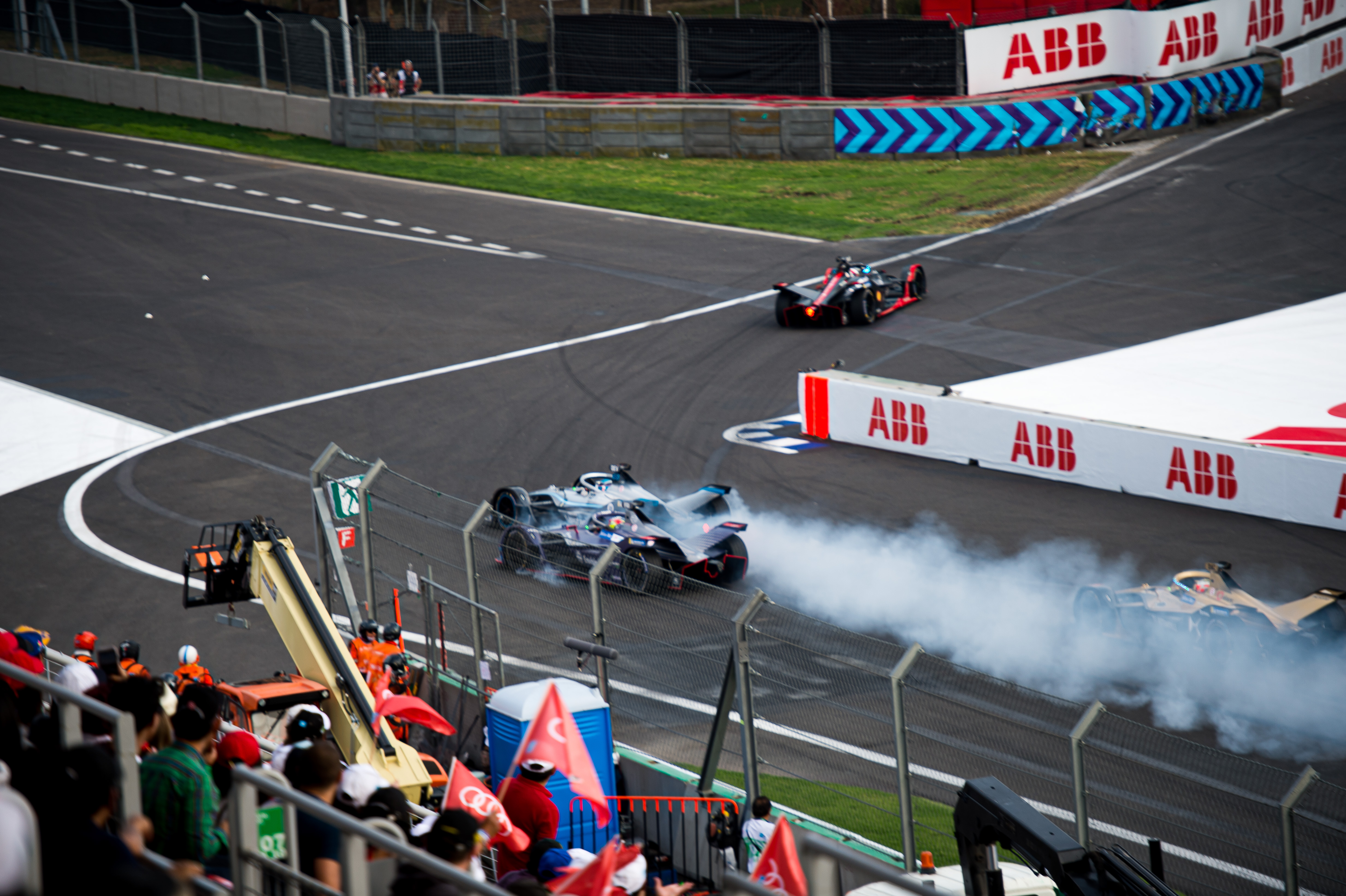 Stoffel Vandoorne
Rating: 6
Retired
The erstwhile points leader extracted a decent lap from the first qualifying group to line up 10th but was largely in team-mate De Vries' shade over a single lap this weekend.
Vandoorne built a patient race that was dramatically spoiled almost within sight of the chequered flag when he crashed out of fifth place after getting off-line at the treacherously asphalt crumbling Turn 3.
Nyck de Vries
Rating: 7
Retired
Another strong qualifying effort was rewarded with fourth fastest time, which became a third place start after Wehrlein's penalty.
De Vries survived the mother and father of all sideways moments at Turn 3 on the opening lap to emerge second but soon dropped back to fifth. His race ended with 20 minutes remaining after a spectacular braking episode pitched him into first Frijns and then the barriers and a rather harsh retirement.
TAG-Heuer Porsche Formula E Team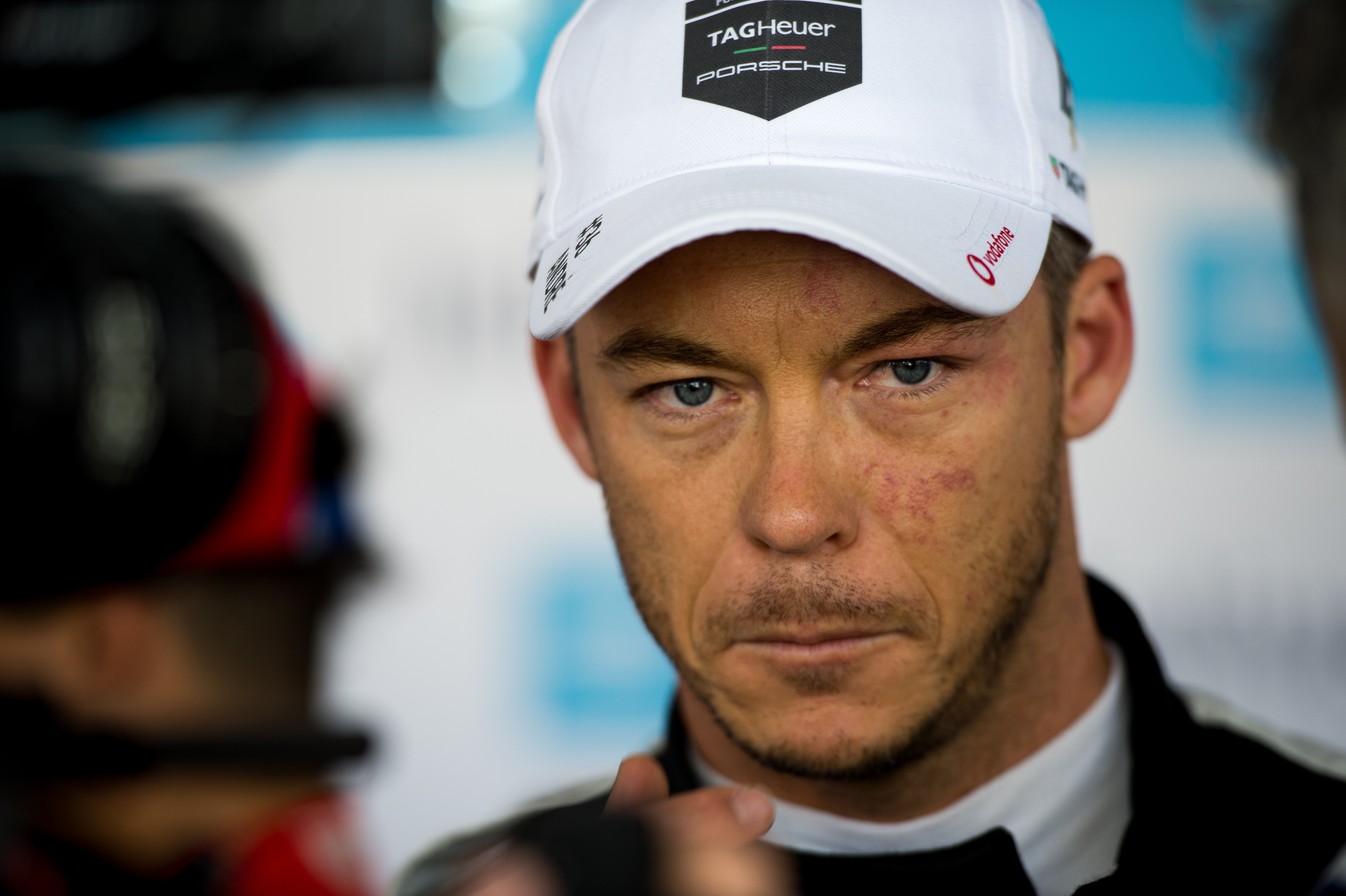 Andre Lotterer
Rating: 7
Retired
Lotterer experienced an extreme 'yin and yang' of Formula E after claiming a sensational first pole for Porsche with perhaps the lap of the season so far. But he then suffered his second consecutive erratic race with multiple contacts following on from a poor getaway from the line.
A slowly disintegrating front wing section, which was damaged when he touched Bird while rejoining the track after Evans' assertive first corner move, eventually stopped him.
Neel Jani
Rating: 5
Finished 14th
Jani had an erratic start to the Mexico City E-Prix meeting when he suffered both a spin and a brief stoppage in practice. Qualifying proved little better and he lined up 14th after placing fourth in the group four order.
His race was compromised early on when he was adjudged to have not respected the new for season six throttle pedal map rule. As a consequence he endured a frustrated run to 14th and the final classified finisher after serving a drivethrough penalty.