A Formula E victory by leading from first corner to last. It's a rare occurrence and when it happens such wins get savoured.
That was why, as darkness fell upon the Autodromo Hermanos Rodriguez in Mexico City, Mitch Evans was serenaded by the always committed Mexican fans from the back of a garage, while within it Jaguar technical manager Phil Charles was ebullient.
He and the other Big Cat team members have known for a while now that they have a quick and decently efficient racing car.
That had been slightly masked in the first three rounds, yet the points had still flowed.
In Santiago, what Charles describes as "a couple of little gremlins" made a big difference. What should have been a victory there became the lowest rung of the podium and this was only by dint of a penalty for Nyck de Vries' Mercedes.
Three weeks on things started well for Evans amid the thin air of Mexico City. Momentum built through the practice sessions. Then came an exemplary qualifying run that topped the group two times.
"If anything Mitch was a bit too self-critical" :: Jaguar team manager Phil Charles
This was a sweet lap from Evans, two tenths clear of Andre Lotterer's single-lap flying Porsche, which would be his nemesis in the super pole shootout.
A slight twitch at the Peraltada denied Evans a second straight pole, though.
"His lap was really good, and if anything Mitch was a bit too self-critical to be honest," Charles told The Race. "The Porsche with Lotterer performed extremely well. They were outstanding in qualifying actually."
The data overlays of Evans' qualifying group and super pole laps painted a very promising picture for Charles and his engineering team.
"That was as much as we could have asked from him really, he was pushing it through the last corner and missed pole by just a tiny amount [0.063s]."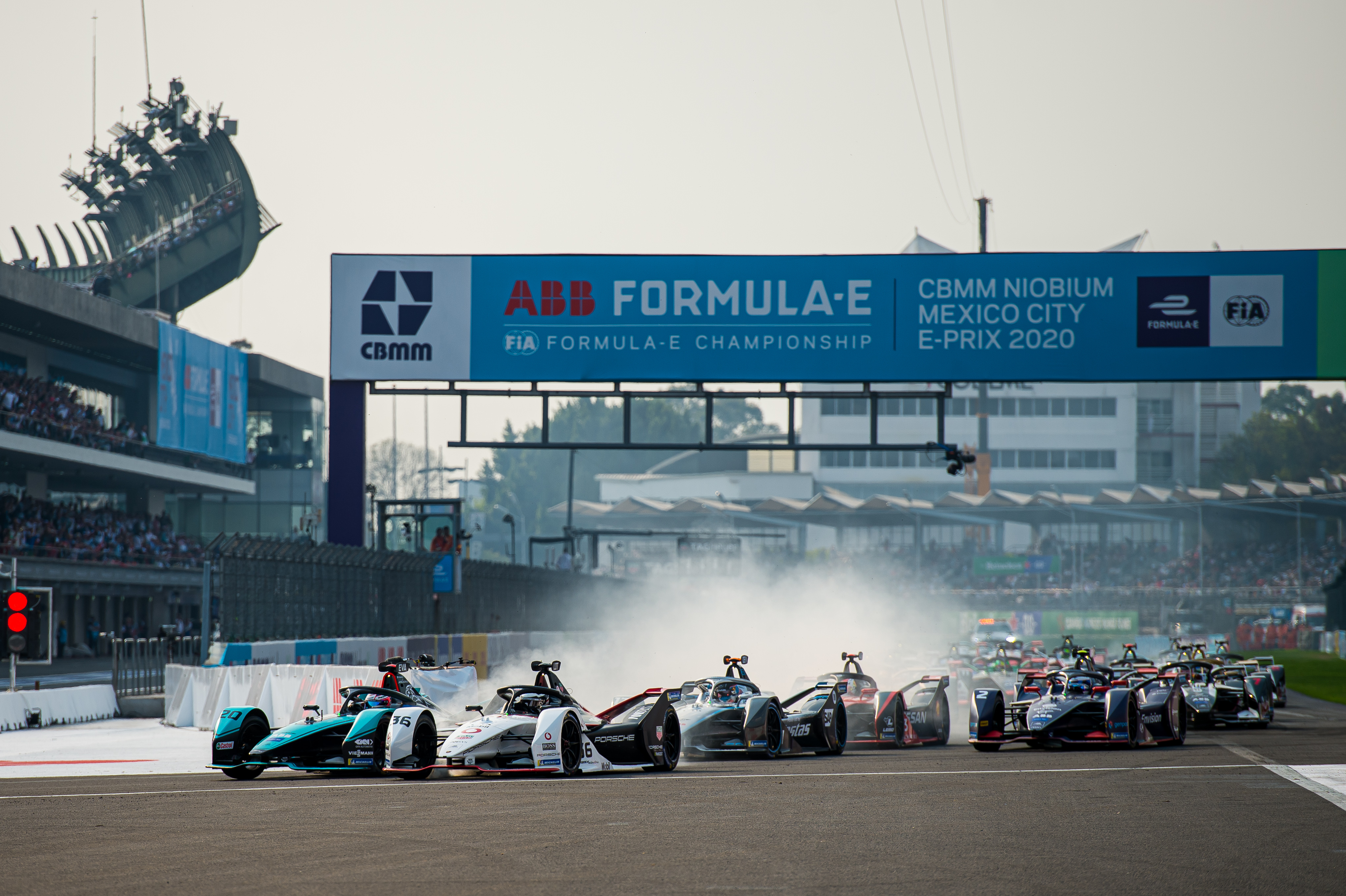 A few hours later the crucial moments of the race proved to be three-fold.
The start, the safety car restart and the bridges that joined them – the construction of crucial gaps to the chasing pack, who in reality ended up chasing each other and some their own collective tails.
"Of course, it looks easy when you win a race, but actually there's a whole load of calculations going on non-stop," said Charles.
"The group today were just strategically communicating well with Mitch, particularly on the attack zone timings."
"Da Costa had better pace than us so, if we'd have made the wrong decisions, he could have pounced" :: Phil Charles
It's only easy though when you've got a little gap. That is when a driver of Evans's calibre can allow himself and his engineering team some time to make clear and precise decisions on strategy.
"You can take a lap or two, a plus or minus lap when it doesn't hurt you. The guys today were just really careful to make good decisions at crucial times, and not take risks," added Charles.
And, the attack zone activations are very much a risk source. Leave it too late and a safety car is deployed and you are stuffed. Or if you can't get that buffer and the traffic is right on your diffuser you'll get jumped.
But for Evans this wasn't an issue due to his pace and efficiency. Yet his engineering team were still analysing these risk scenarios all the way through the closing stages, even with an ever increasing gap.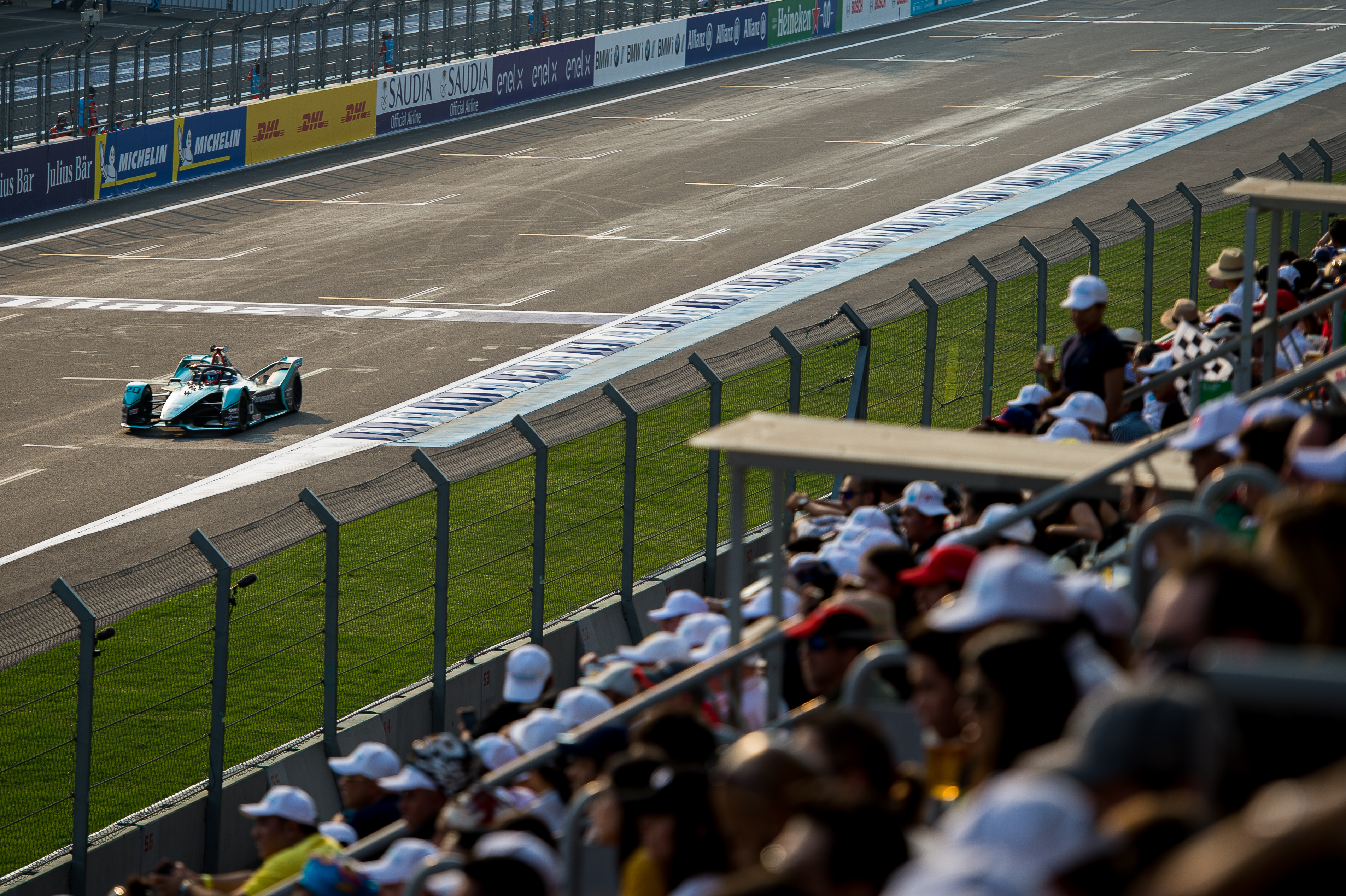 When some of his rivals started throwing themselves at the scenery in the closing minutes, some of those cool engineering heads must have been tested as the threat of a safety car looked possible.
"It was as calm as it can be in Formula E here," said Charles.
"The tension is there but like most other things in this business you manage it the best you can and we train and simulate these scenarios a fair bit."
These threats apart, there was also a big black and gold one on the horizon that, had it qualified slightly further up the grid, would have ratcheted up the tension noticeably in the Big Cat's den. Antonio Felix da Costa's DS Techeetah.
"Da Costa had better pace than us today so, if we'd have made the wrong decisions, he could have pounced big time," conceded Charles.
Da Costa, just like in Santiago, had to come through a lot of traffic, but his pace was strong and more worryingly for Jaguar he was up to 2% ahead on energy at some stages of the race compared to Evans.
That's a big chunk of performance in Formula E terms but if you are in the moshpit of the top six time can fritter away.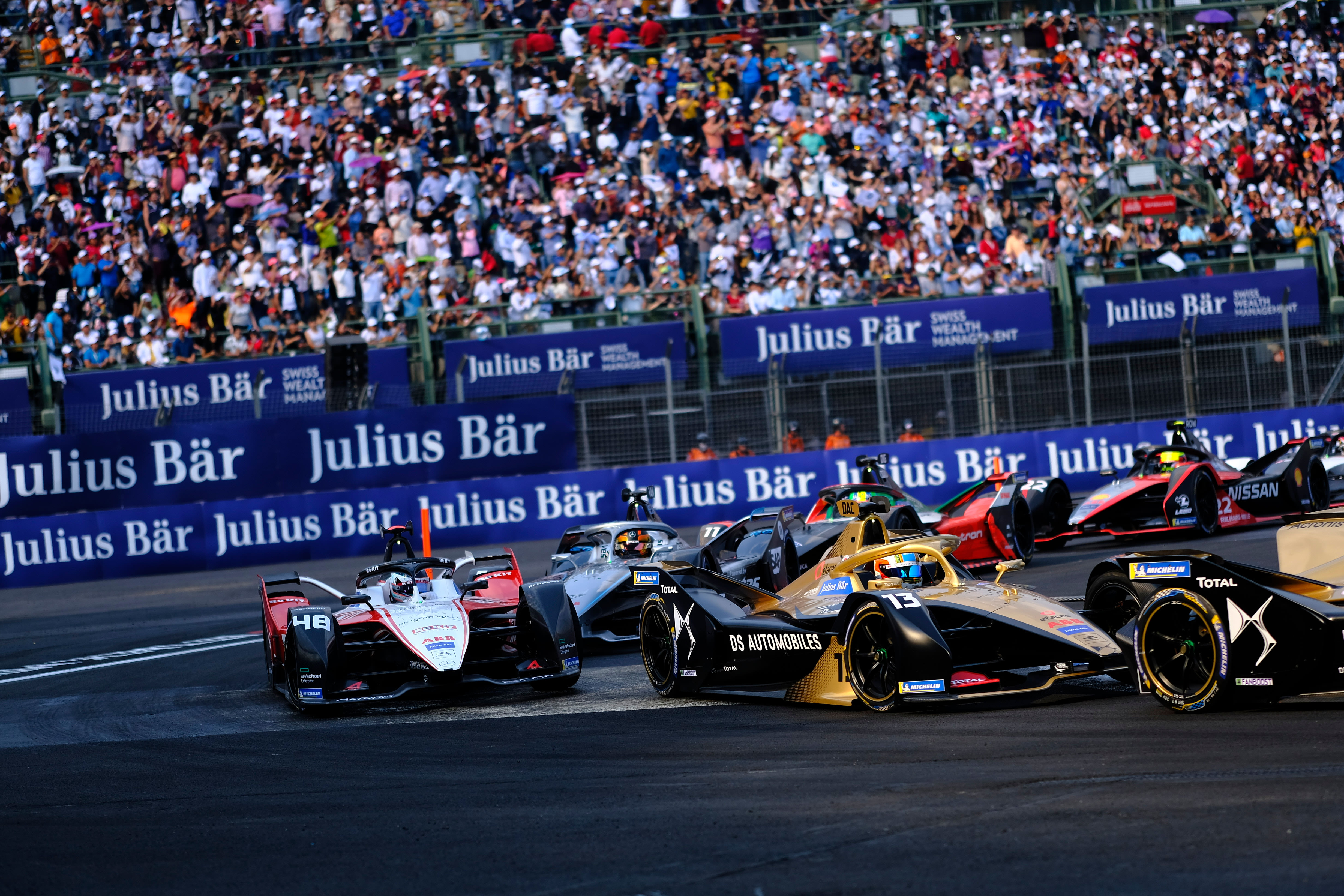 DS Techeetah has got two very competitive and fast drivers in Jean-Eric Vergne and da Costa. It's a decent 'problem' to have, but it can also prove awkward in Formula E – where splitting strategies cleanly is usually nigh-on impossible.
"I've been fortunate in my career to have the same issue on a few occasions. It's a blessing and also a big headache at the same time," Charles concurred.
"That car [the DS E-TENSE FE20] was very fast. They're a danger, they always will be I'm sure."
Strategically though Jaguar built and then revelled in the kind of race management that teams usually only dream of.
Even before the race Jaguar, like all its rivals, had been kept on its toes by the FIA – which for only the second time in 16 races elected to grant three mandatory attack zone activations.
This is where the sim preparations come in to their own.
"It meant that you changed quickly to a plan B or C," Charles explained.
"I suppose for us it wasn't a big thing because of the prep already done, but it's a different thing, a different challenge. I think for Formula E it's good, it gave it a little bit of extra spice.
"You've got a stadium full of people, so why not keep throwing the juggling balls at us? It makes it fun and makes it really interesting on the engineering side also."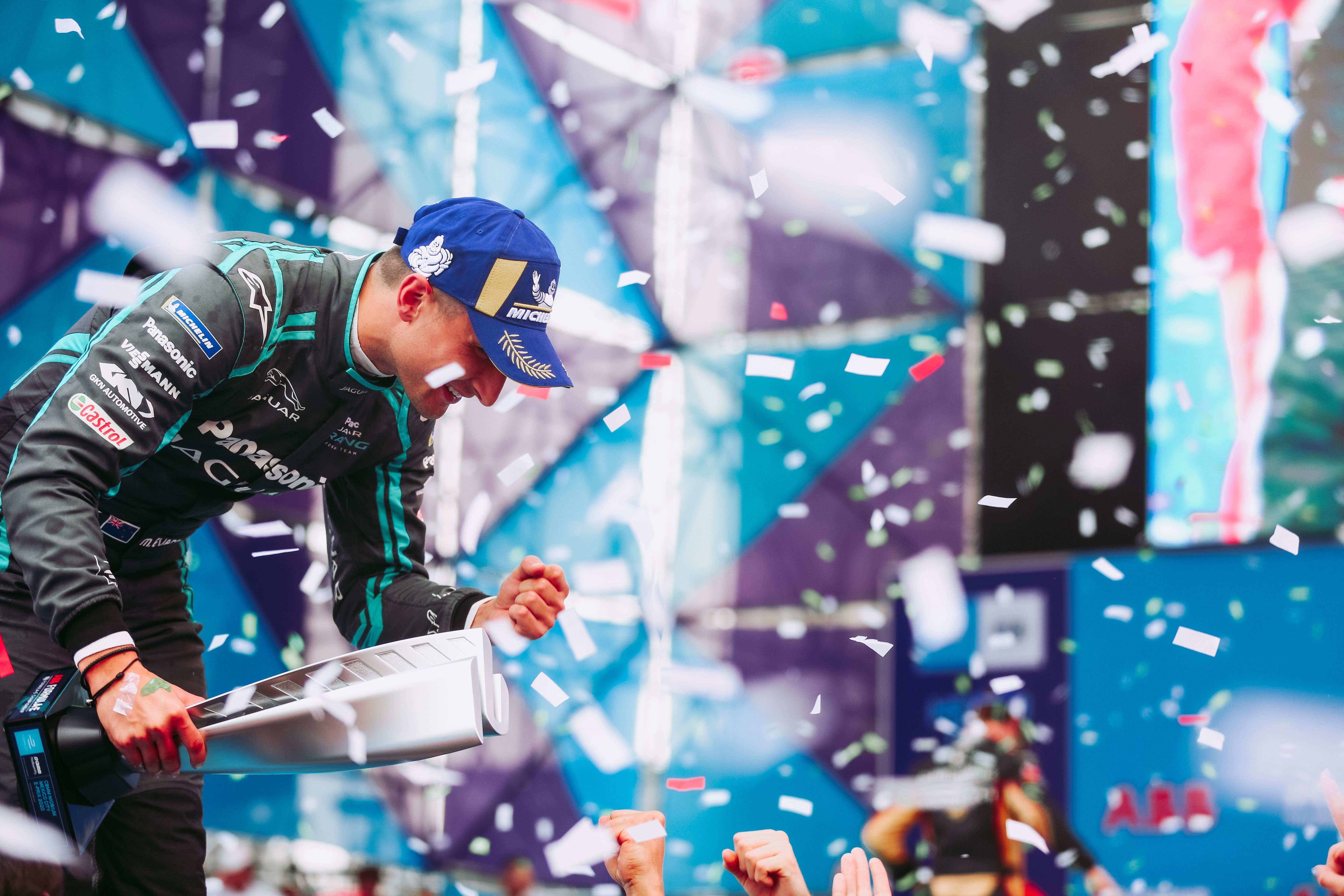 Fun and winning. They go hand in hand, and when they align like they did on Saturday, even if they look routine from the outside, they are valued highly.
"Today, the main thing to take away from our side is that we delivered a fantastic race, almost perfect, especially from the strategic energy management side," said Charles.
"That is where the big satisfaction levels are."