Mercedes may be involved in Formula E in some capacity again in time for the 2025 season via the manufacturer's engine division.
The Race has learned that Mahindra has held talks with the Mercedes AMG High Performance Powertrains division based in the UK, about a potential technical collaboration.
Mahindra currently has a partnership with the ZF Group which supplies components to the team's Gen3 technical package. A similar structure is being pursued with HPP, which is based just a few miles from Mahindra's Banbury base in the UK.
Mercedes entered Formula E officially as a manufacturer for the 2019-20 season but had a preparatory campaign with the HWA operation the season before. The German manufacturer's tenure in Formula E was an enormous success - with two drivers' and two teams' titles over the 2020-21 and 2021-22 seasons.
But its stay was short with a notice of intention to leave the championship coming at the end of only its second full season in the summer of 2021.
Now, a future involvement with one of the branches of its companies may mean its name becomes associated with the world's only electric world championship once again through its expertise in EV component research, design and development.
The tie-up could involve engineering and design work being incorporated into Mahindra's future powertrains, including motor and inverters, potentially as soon as the 2025 powertrain. This will be the second phase of an evolution of the Gen3 car that will race across two seasons in the 2025 season and the 2026 campaigns.
Mahindra is currently undergoing significant changes through its organisation and technical structure, with various technical staff changes set to be implemented and made public shortly.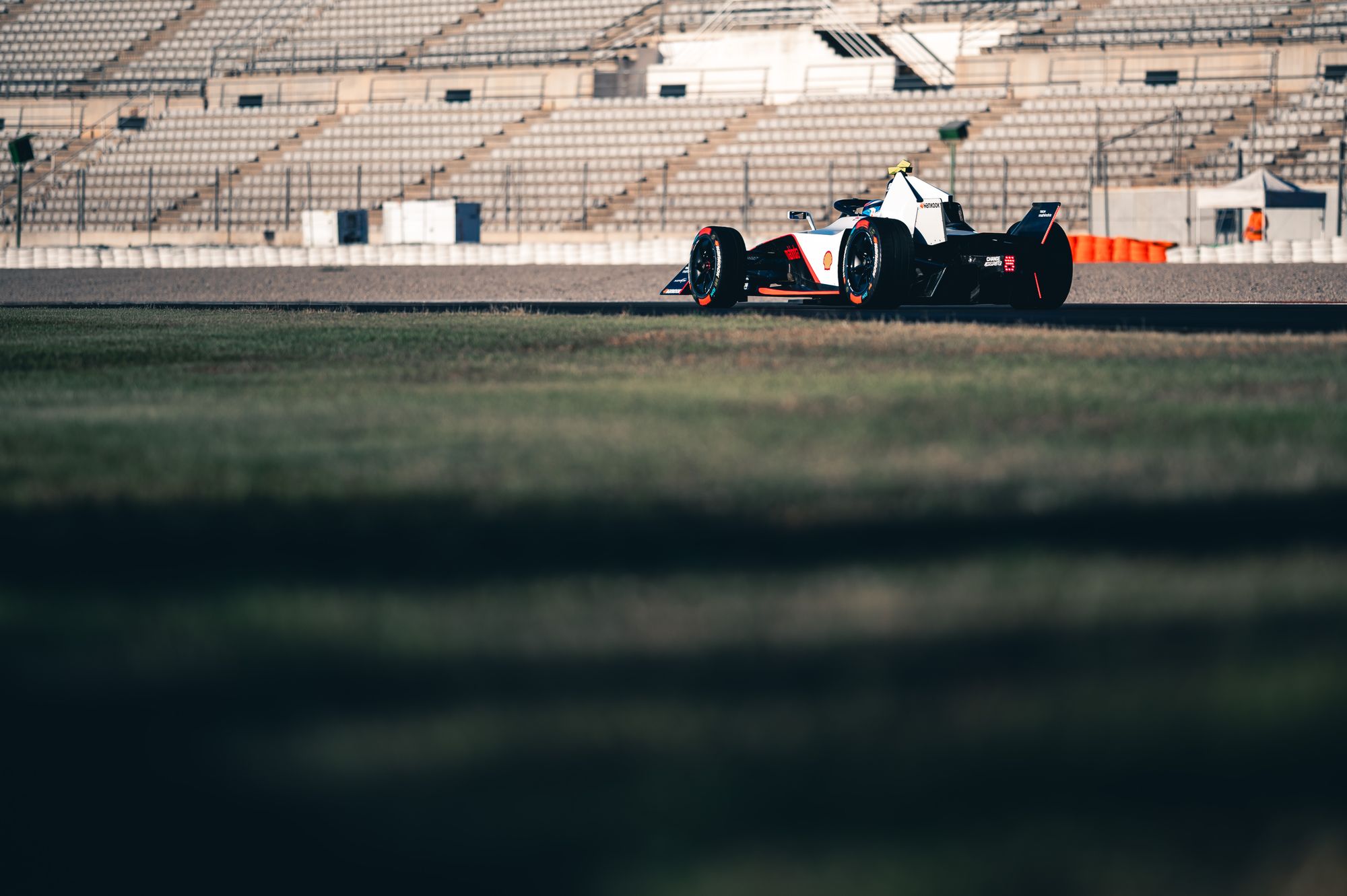 These will lead several new faces in the outfit, while the current head of the team's design department Lewis Buter is set to leave the team he has worked for since 2016. Butler was in attendance at Valencia last week but is working his notice until the end of the year.
Already confirmed at the team, working as a technical consultant, is former Mercedes F1 engineer Tony Ross, who is believed to be a key link for the possible HPP deal.
Ross worked with HPP extensively in his time at the Mercedes F1 Team between 2011 and 2018, including as race engineer for both Nico Rosberg and Valtteri Bottas, and was a close liaison between the F1 team and HPP.
Speaking to The Race last month, Mahindra team principal Frederic Bertrand hinted at a change, saying that "Gen 3.5 will be slightly different".
"One thing which we realised was that we didn't have enough ownership on the way to develop but also on the way to push the car during the season," added Bertrand.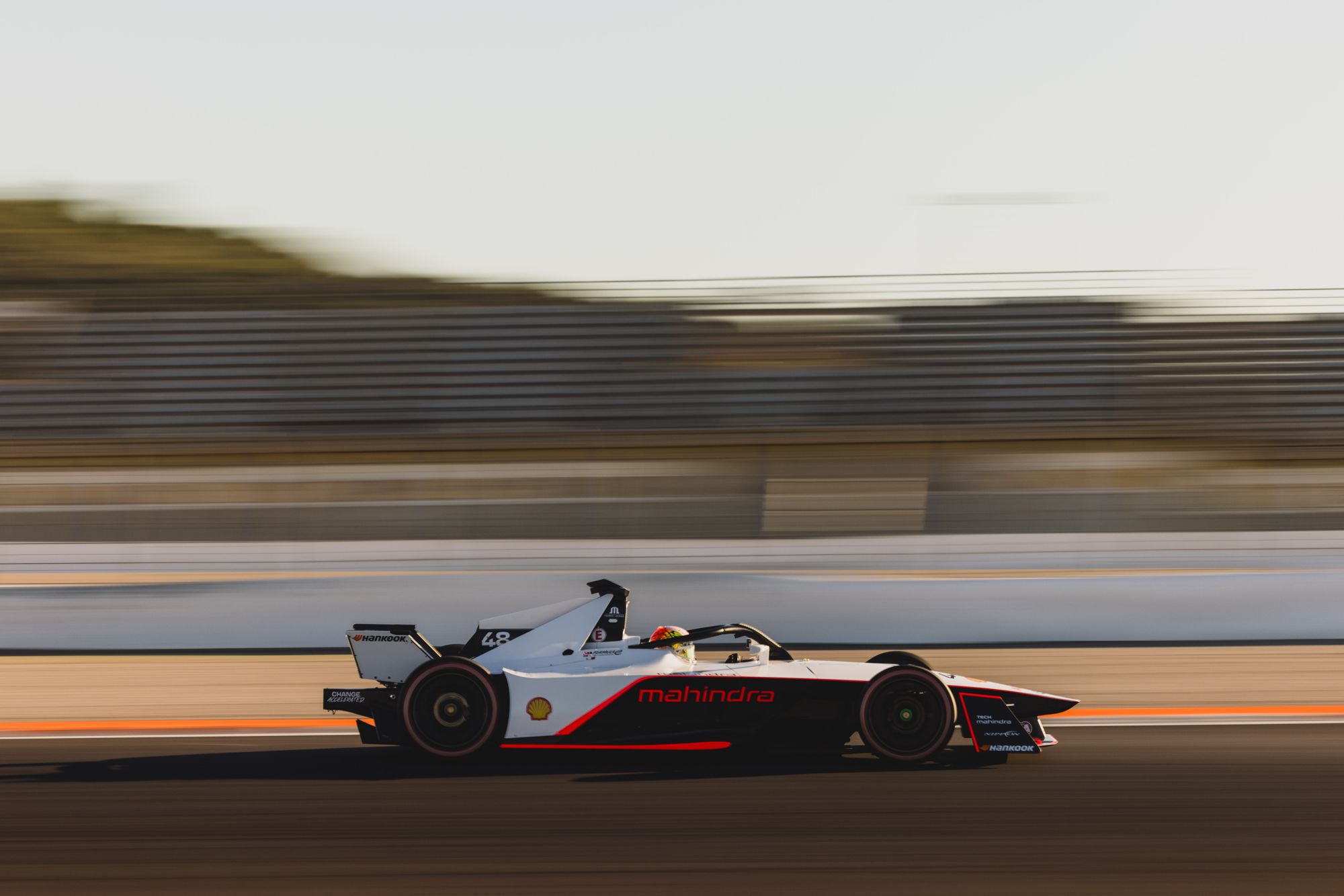 "We will depend less from a global deal, but more from a supplier hardware approach, so we are less under one single supplier approach.
"But what is important is more in the philosophies - we want more capabilities internally to improve and be faster in the way we react and be more confident on the fact that we don't lose information between two or three different people dealing with the same subject.
"Generally, what we try is concentrating more on the work, be simpler, and then make sure that we deliver more from what we have.
"We don't have a defined and unlimited budget, so we need to make sure that we invest properly the money we have, where it has impact so there will be changes for 3.5."
Mercedes AMG High Performance Powertrains was formed back in 1983 as Hubview Limited before becoming Ilmor Engineering Limited, which was founded by Paul Morgan and Mario Illien.
One of the initial shareholders of the company was Roger Penske, who integrated the company into a successful period for Penske in CART in the 1980s and 1990s.
Mercedes took a majority shareholding in the company in 2003 when it became known as Mercedes High Performance Engines, before a further name change in 2012 when it became Mercedes AMG High Performance Powertrains Ltd.