McLaren has confirmed that it will take over the grid slot presently filled by the Mercedes EQ team and will add Formula E to its substantial portfolio of motorsport programmes.
The British constructors' plans were officially revealed today and will see a team entered as McLaren Formula E Team race from 2023 onwards.
As revealed by The Race in February, McLaren is set to race with Nissan provided powertrains for at least the first two seasons of its existence. It will utilise the reigning championship-winning Mercedes EQ team in conjunction with some aspects of McLaren's technical resources.
The deal has been a slow burner with first contact made between Mercedes EQ and McLaren's Zak Brown last February before Mercedes gave notice of its intention to cease its three season-long programme as a manufacturer.
Mercedes EQ's team principal Ian James then led the way in trying to ensure that the team could at least continue into the Gen3 era with a partner. The Gen3 powertrain development that was to be used by Mercedes was mothballed last October and focus was given to continuing on a customer-based model for 2023 and beyond.
That triggered Mercedes EQ executives Toto Wolff, Ian James and technical lead Nick Chester to cast a wide net to continue the team's involvement in Formula E.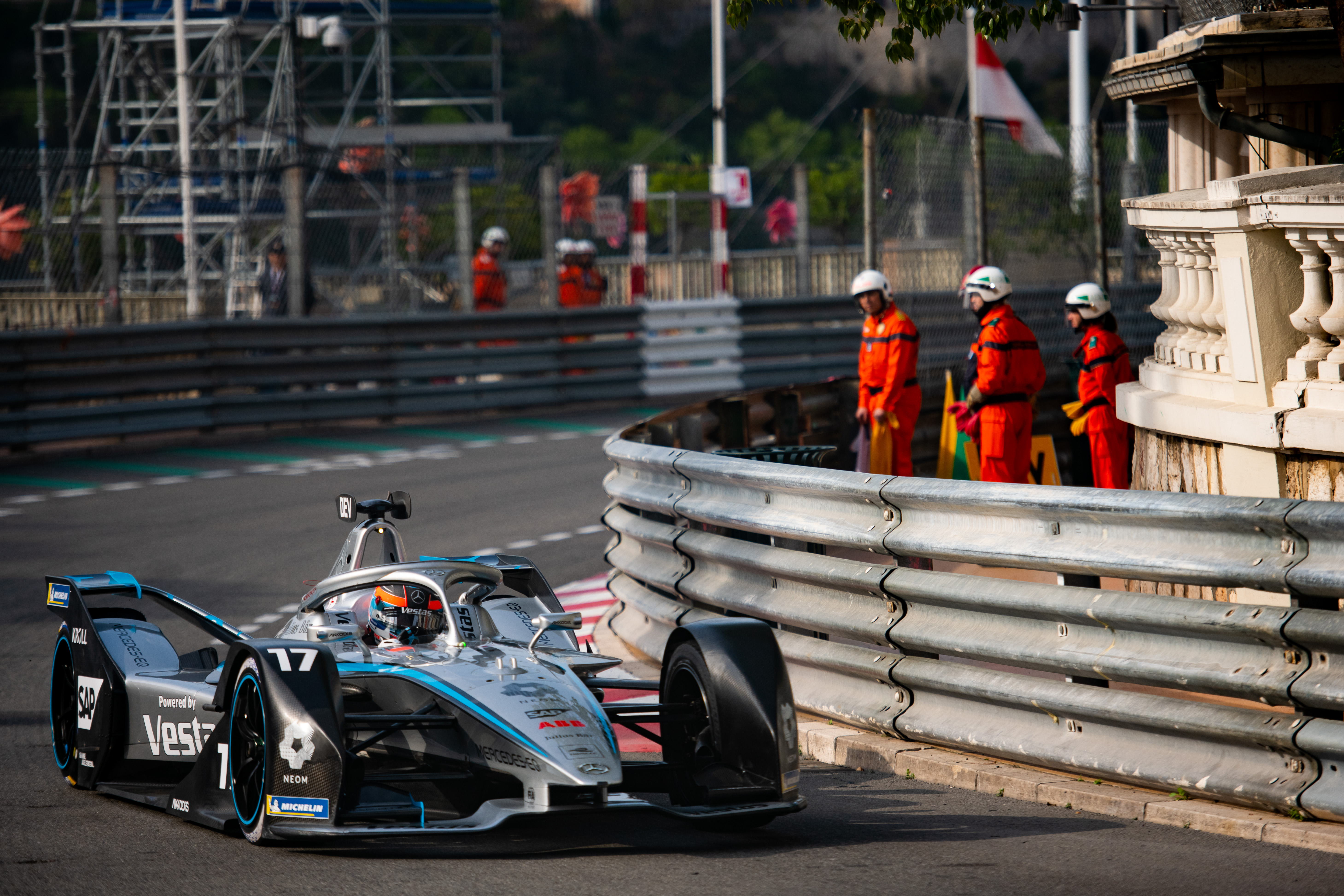 It led to more detailed talks between the team and McLaren who had signed an initial option to join Formula E at the start of 2021.
That was when McLaren Group CEO, Zak Brown said that he had been "closely observing Formula E for some time and monitoring the series' progress and future direction".
The confirmation that McLaren will be represented in Formula E from next season ensures that it will continue beyond the McLaren Applied organisation's commitment to providing and supporting the engineering of the Gen2 battery which ceases this August.
"McLaren Racing always seeks to compete against the best and on the leading edge of technology, providing our fans, partners and people with new ways to be excited, entertained and inspired. Formula E, like all our racing series, fulfils all those criteria," McLaren boss Zak Brown said.
"As with all forms of the sport we participate in, Formula E has racing at the centre but will be strategically, commercially and technically additive to McLaren Racing overall. It is also satisfying to provide a home for the class-leading Formula E team that Mercedes has built, which will become a fully-fledged part of the McLaren Racing family. While run separately to our F1 and IndyCar teams, Formula E complements and builds out our EV racing programme alongside Extreme E.
"I firmly believe that Formula E will give McLaren Racing a competitive advantage through greater understanding of EV racing, while providing a point of difference to our fans, partners and people, and continuing to drive us along our sustainability pathway."
The Race has learned that the team will not be relocated to Woking where the McLaren F1 and its Extreme E teams are located. Instead, a new facility is being prepared close to the present Mercedes site in Brackley.
Formula E team boss Ian James added: "Becoming part of the McLaren Racing family is a privilege: McLaren has always been synonymous with success and high-performance. This is a great moment for all parties involved but, above all, for the people that make up this team. They are what keeps its heart beating. Being able to continue working with them is what I am most excited about.
"I'm very much looking forward for this next chapter for the team and will be a proud member of it in Season 9. Until then, we will be focused on delivering the best results possible as the Mercedes-EQ Formula E Team, for the remainder of the current season."
McLaren is set to hire at least one new driver for the 2023 season as The Race reported earlier this month that present Mercedes EQ driver Stoffel Vandoorne has agreed to join the new DS Penske alliance for the start of the Gen 3 era which is anticipated to start next January.