Maserati has launched a bold new look as its maiden Formula E campaign marks the marque's return to factory motorsport for the first time in 17 years when it ran a factory car via operational partners AF Corse in the FIA GT championship.
The legendary Italian manufacturer – now owned by the Stellantis behemoth group – will run a powertrain designed and developed by sister brand DS Automobiles, for at least the first two seasons of the Gen3 era of racing.
The Maserati MSG Racing team, which is run from and with most of the staff from what was previously the Venturi FE programme, unveiled its new challenger on the streets of Maserati's home in Modena, Italy this afternoon.
The car – set to be known as the Maserati Tipo Folgore in deference to the marque's all-electric road car range – also pays homage to Maserati's first racing car, the Tipo 26, which found success in the famous endurance race Targa Florio in 1926 with co-founder Alfieri Maserati.
Edoardo Mortara, who has finished second and third in the last two seasons respectively, has been retained while three-time race winner Maximilian Guenther joined in the other car after a single season with Nissan in 2022.
Maserati's history in racing includes four straight Targa Florio wins between 1937 and 1940 and an F1 world title with Juan Manual Fangio in 1957, including his famous comeback drive in that year's German Grand Prix where he rebounded from a slow pitstp to make up well over a minute and vanquished the Ferrari DS50s of Mike Hawthorn and Peter Collins.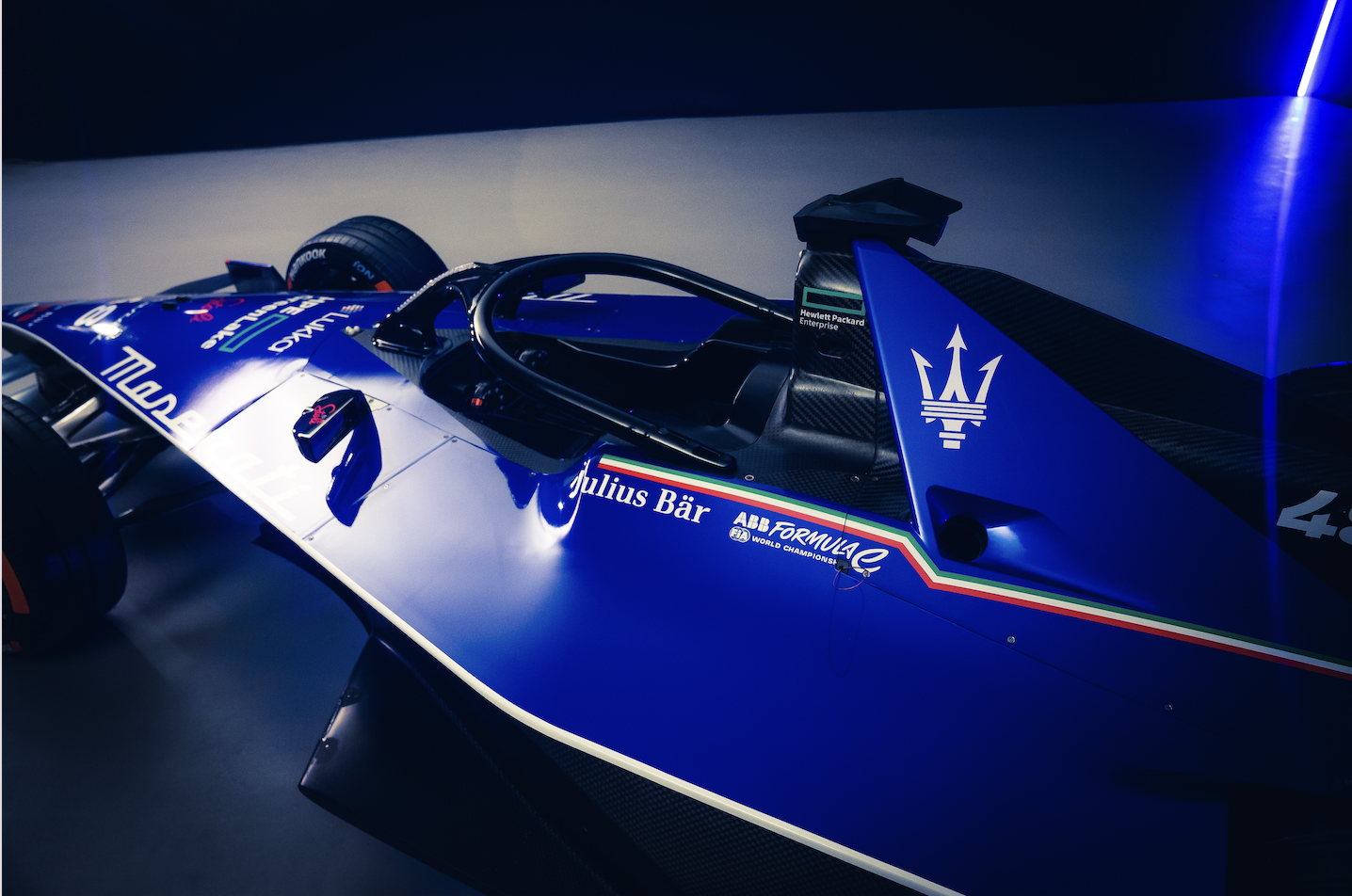 Giovanni Sgro, Head of Maserati Corse, described Maserati's entrance into Formula E as "another unique milestone accomplished as we continue our countdown to our first race in Formula E as the only Italian luxury automotive brand in the championship.
"Unveiling the Maserati Tipo Folgore today is a testament of our audacity, that reignites our competitive spirit and our commitment to race beyond."
Recently appointed Maserati MSG team principal, ex-F1 test driver James Rossiter, has targeted a continuation of winning performances for the team that achieved four wins as Venturi in 2022.
"The prestige of Maserati and the experience, success and diligence of MSG [Monaco Sports Group], we believe we have a winning combination," said Rossiter.
"Now our focus returns to pre-season preparations and after a promising private testing phase, we need to maximise every minute of track time in Valencia.
"At this stage, it's very difficult to make any predictions, but with a competitive package and Edo and Max behind the wheel, we're confident that we can have a successful season."
Mortara described the striking traditional blue colours on his Gen3 car as "very different compared to the other liveries on the grid for 2023 so we'll definitely stand out on track in Mexico".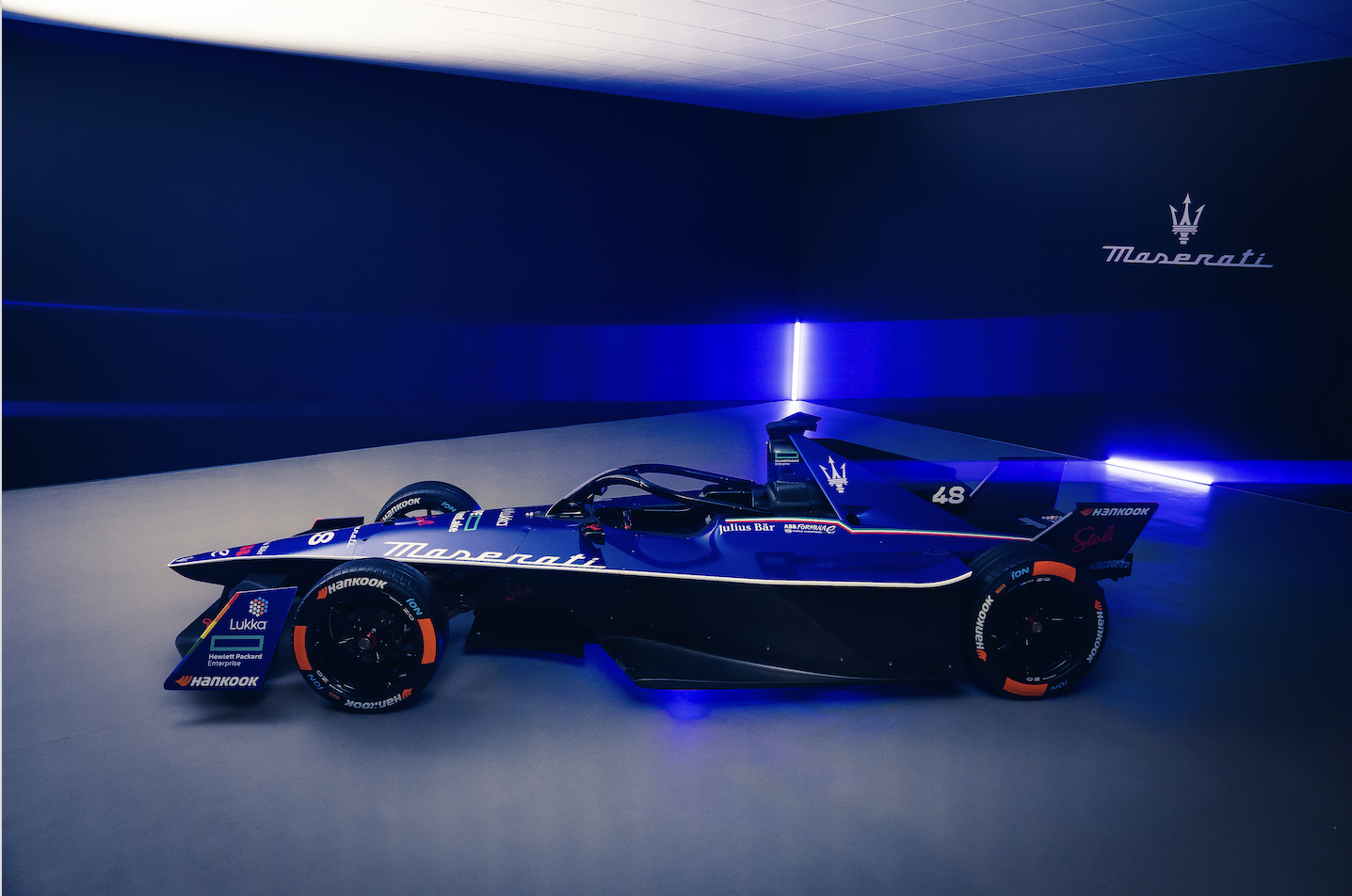 Mortara's team-mate Guenther added that he thought the car looked "incredible, and it feels fantastic to drive".
"With more power, less weight and improved regenerative braking, it's a great step compared to the Gen2," he added.
"During private testing, we've made some positive steps on the performance and reliability front, and I'm excited to continue that work in Valencia later this month."
Both Maserati drivers have had time in the DS Performance-run test and development car as part of the four allocated days for customers of registered manufacturers.