DS Techeetah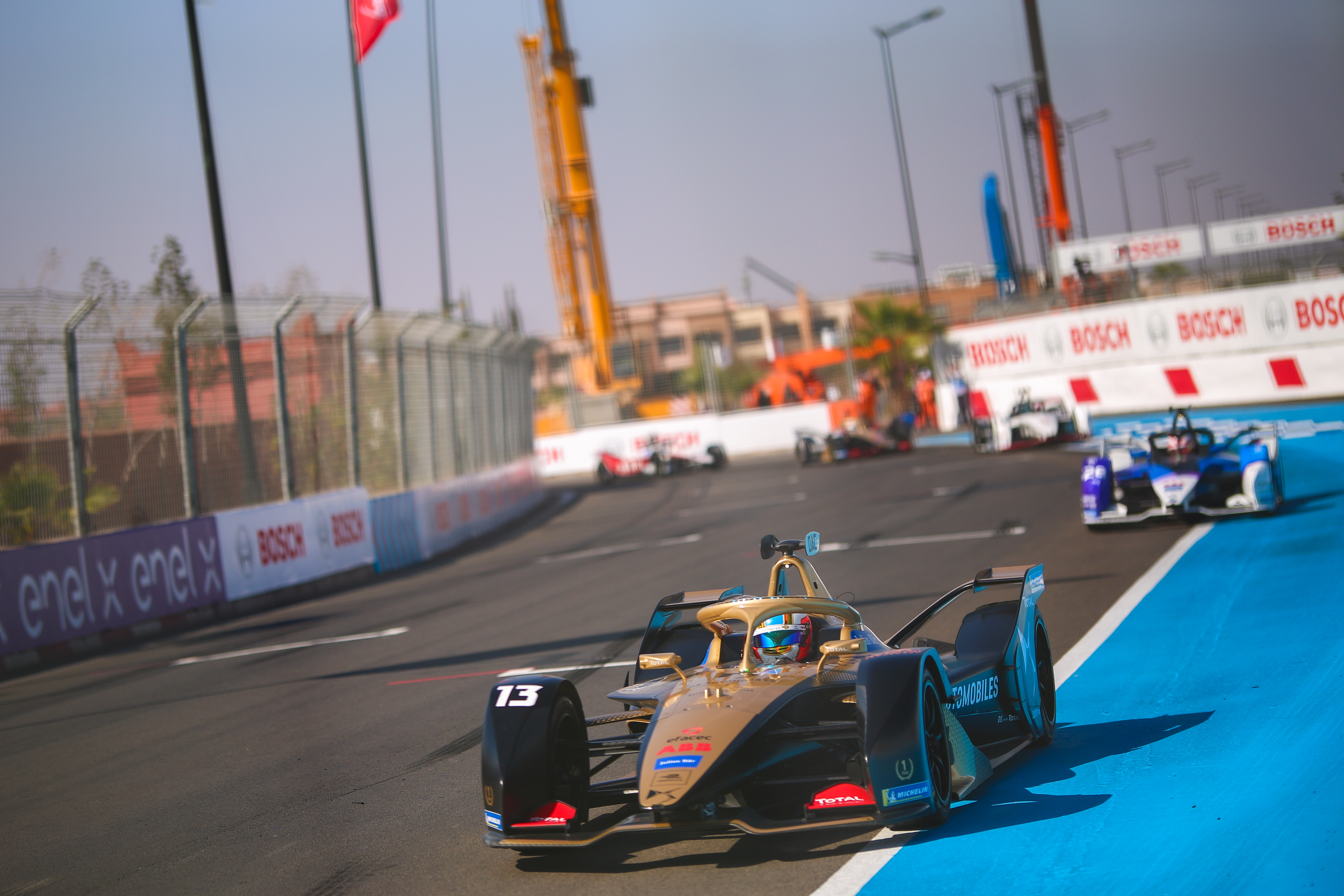 Jean-Eric Vergne
Finished: 3rd
Rating: 9
An unwell Vergne missed gathering vital data in first practice but a plug-in and play replacement in James Rossiter helped contribute to a memorable fightback for the reigning champion.
His qualifying effort to place 11th was heroic but then, clearly still struggling, the adrenaline kicked-in and he made several early positions despite slight overconsumption.
This stalled his progress only temporarily and he made further moves on Sebastien Buemi and Max Gunther to tee-up a DS Techeetah 1-2. However, the fight through came back to haunt him slightly and Gunther made his move on the final lap despite a few robust attempts. This was a true champion's drive in truly hostile circumstances.
Antonio Felix da Costa
Finished: 1st
Rating: 10
Da Costa was peerless all weekend and cruised to his first pole for DS Techeetah despite one hair-raising flirtation with the wall. A very rare pole from the first qualifying group and then a flawless getaway preceded a clinically executed race strategy.
Despite an initial threat and then successful challenge from Gunther to take the lead, da Costa never panicked. In fact, it played into his hands as he was able to save some energy in the BMW's slipstream. From there he checked out and won by a crushing 11-seconds to toss his hat in to the centre of the title favourite ring.
Audi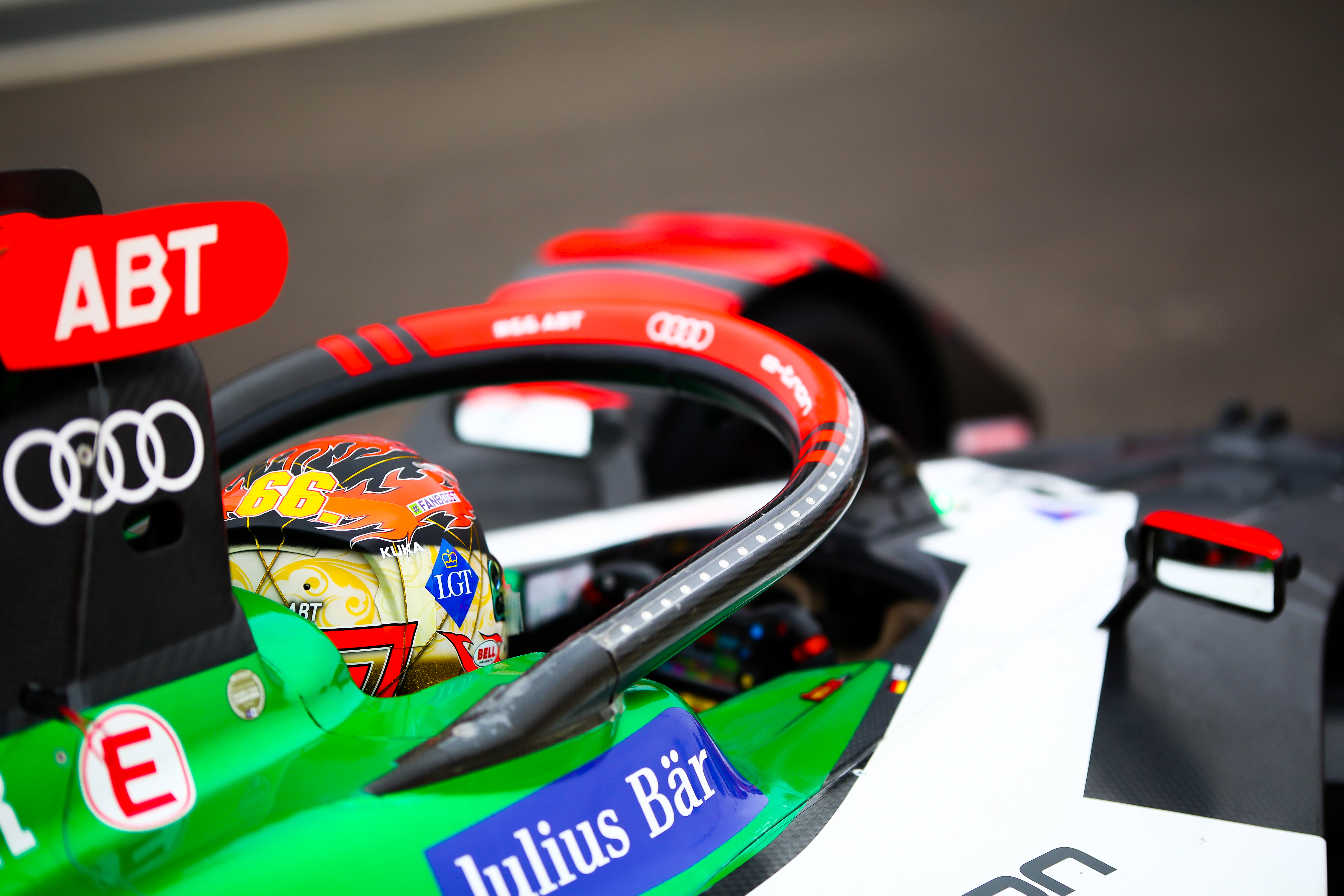 Lucas di Grassi
Finished: 7th
Rating: 7
Di Grassi started the race in 13th after another average qualifying performance and showed steady progress in the race after initially getting stuck slightly behind Oliver Rowland's Nissan.
Di Grassi managed to clear the Nissan and then Alexander Sims early on before engaging in another feisty encounter with Rowland during the second attack boost phase. He managed to take Lotterer late on to salvage seventh position and claim his fourth consecutive points score in an atypically low-key E-Prix for the season three champion.
Daniel Abt
Finished: 14th
Rating: 5
Abt was still slightly tender from his Mexico City shunt but any fightback from that nightmare weekend was nullified by Audi's poorest showing for many races.
A mostly anonymous race in the lower reaches of the midfield included a scrape with Felipe Massa, but aside from that it was an uneventful run to 14th.
A lack of pace throughout was largely left unexplained and the team is left with a mountain of work in the month-long gap to Rome in order to try and return to anywhere near the top of the pile.
Virgin Racing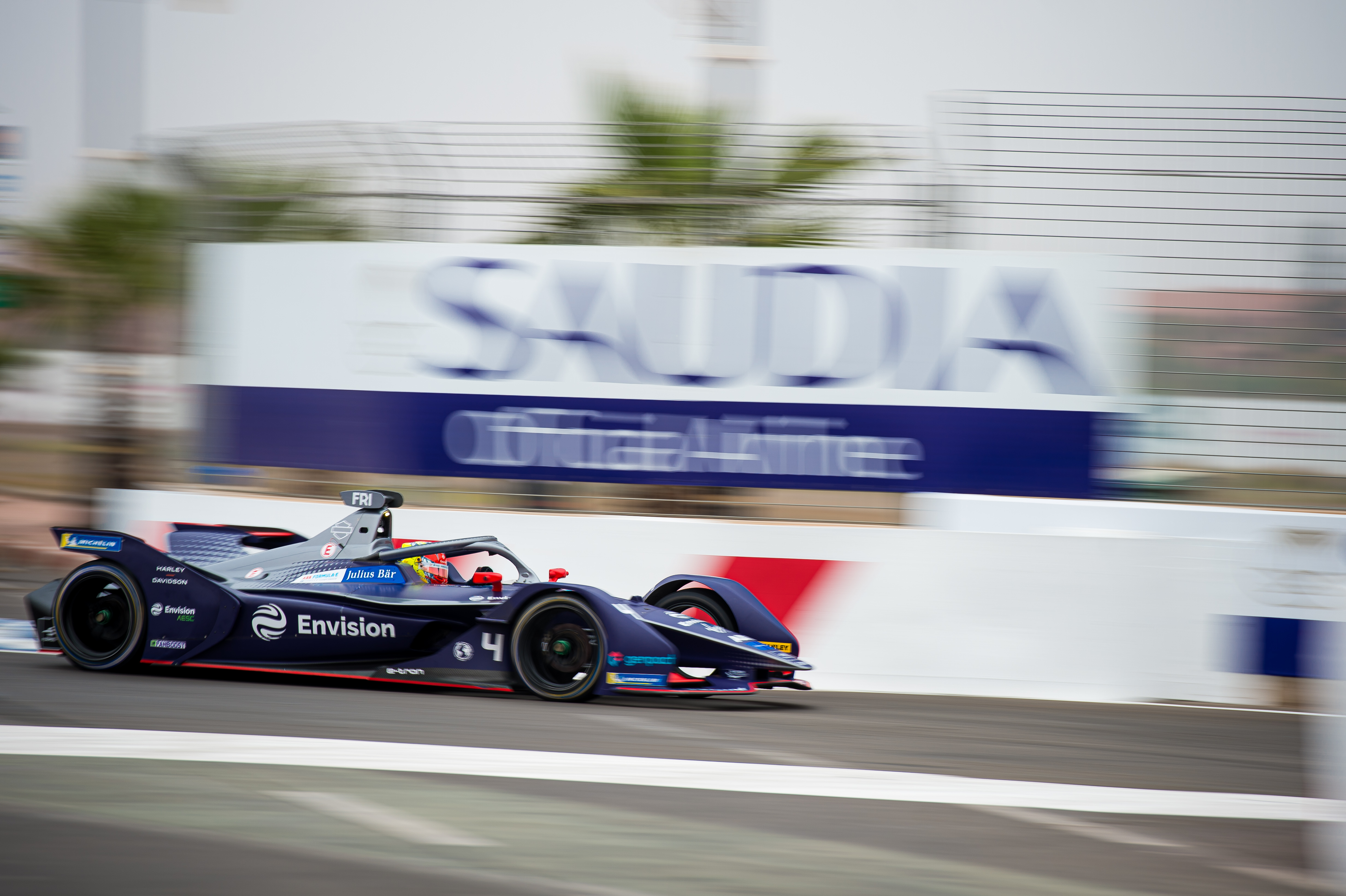 Sam Bird
Finished: 10th
Rating: 6
The race-winning pace of Diriyah seems a long time ago for Virgin as it extracted just a single point via Bird's frustrated run to 10th position from a 14th place start. His pre-race running resulted in a lot of changes made to his car in an effort to improve the overall handling.
An energetic battle with Wehrlein resulted in some contact but Bird plugged away always on the fringes of the top ten. When Sims retired, Bird capitalised to at least take a cursory point away on what was a weekend to forget for the Virgin squad.
Robin Frijns
Finished: 12th
Rating: 6
Frijns fortunes didn't improve as another layer of misery was added to his dreadful start in season six.
A qualifying incident damaged the rear of Frijns' car and then a throttle pedal map sanction, which was linked to the incident, added further misery and relegated him to a lowly 22nd place start.
A run to 12th in the race was reasonable, but it wasn't the meteoric ascent expected. The Dutchman's poor run continues and leaves him desperate for a clean points scoring weekend.
Nissan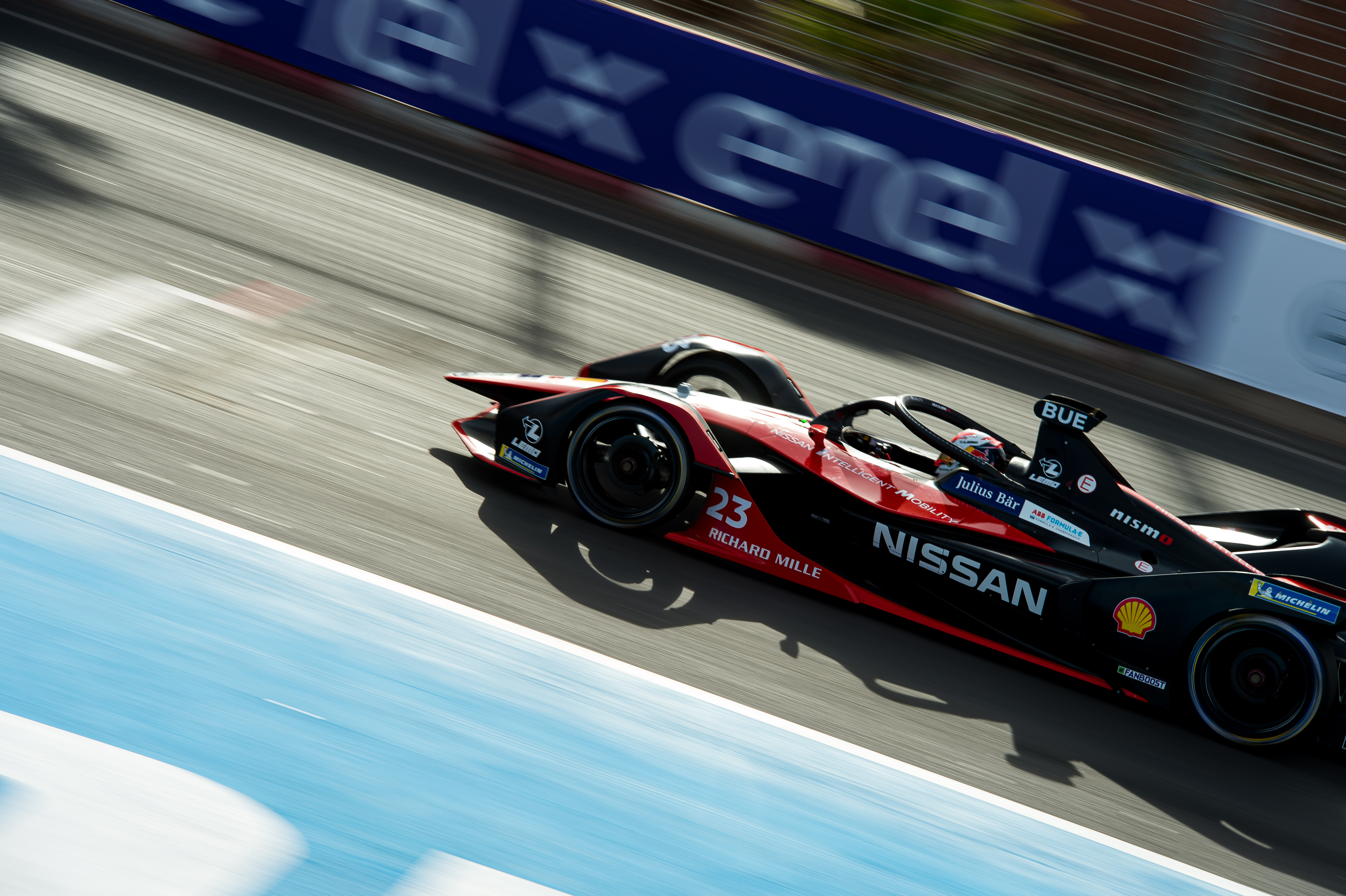 Sebastien Buemi
Finished: 4th
Rating: 8
Buemi made it through to Super Pole for the fourth time in five races this season to re-kindle some of the bullet-proof qualifying form he showed last term.
A Super Pole lap that was perhaps a little on the conservative side was followed by a low-key race meant he lost out on sixth place to teammate Rowland at the start. He quickly recovered and held that position until final stages when, with energy to spare, he was able to move in to fourth and latch on to Vergne's tail as the champion managed dwindling usable energy to the flag.
Oliver Rowland
Finished: 9th
Rating: 6
A patchy event for Rowland which brought only a couple of points after an overly cautious race strategy failed to pay dividends. This was especially disappointing for the Brit after a promising start in the free practice sessions and a solid enough P9 in qualifying set him up adequately for the race.
After he was cleared by teammate Buemi, Rowland ran for much of the race as part of a trio with Sims and Di Grassi but eventually lost out to both with his conservative energy-storing mid-phase of the race. When Evans picked him off he was on the outer reaches of the top 10 but bagged ninth on final lap when Sims crashed.
BMW Andretti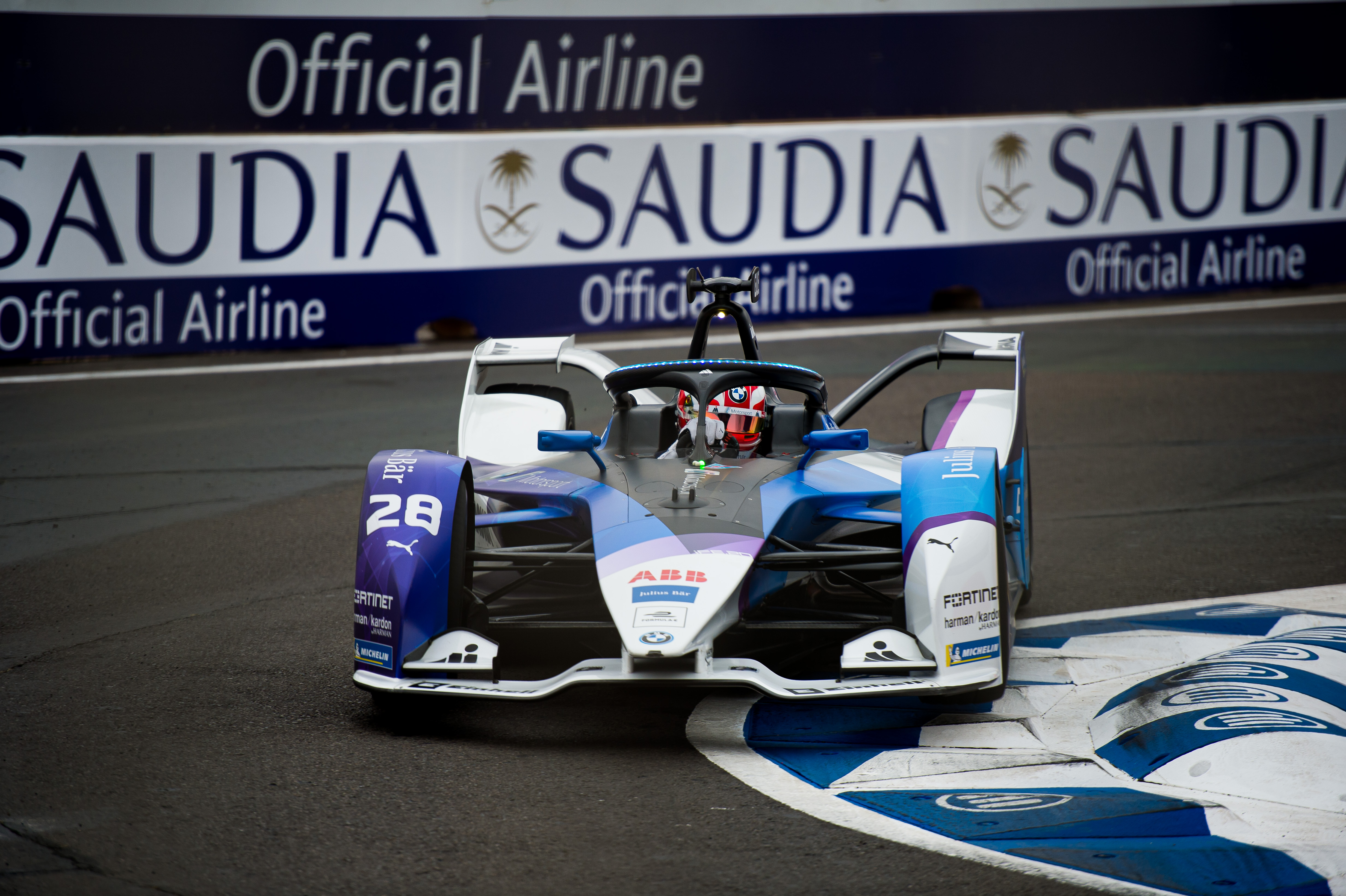 Alexander Sims
Retired
Rating: 6
A tricky first practice session initially put Sims on the backfoot but second in group one of qualifying was a decent return.
Another fine race started slowly with lost positions but some patient and shrewd overtaking moves seemed to have paid dividends in the final phase as he eyed fifth place. That turned to disaster though as he damaged his driveshaft after making contact with Mortara's Mercedes.
To add salt in to his wound it happened at Turn 11 the same corner his race was compromised with then BMW team-mate da Costa a year ago.
Maximilian Gunther
Finished: 2nd
Rating: 9
After going missing in Mexico, Gunther was back to his sparkling best in Morocco.
A slight error at T11 on his Super Pole lap cost him a likely first-ever pole. But from there he leapt ahead of da Costa, who undoubtedly attempted to back-up the BMW.
Showed great patience in waiting for the right moment to clear Vergne on the final lap with a delicious dummied move to further enhance his growing cool customer stature in what is still only his first full Formula E season.
Mahindra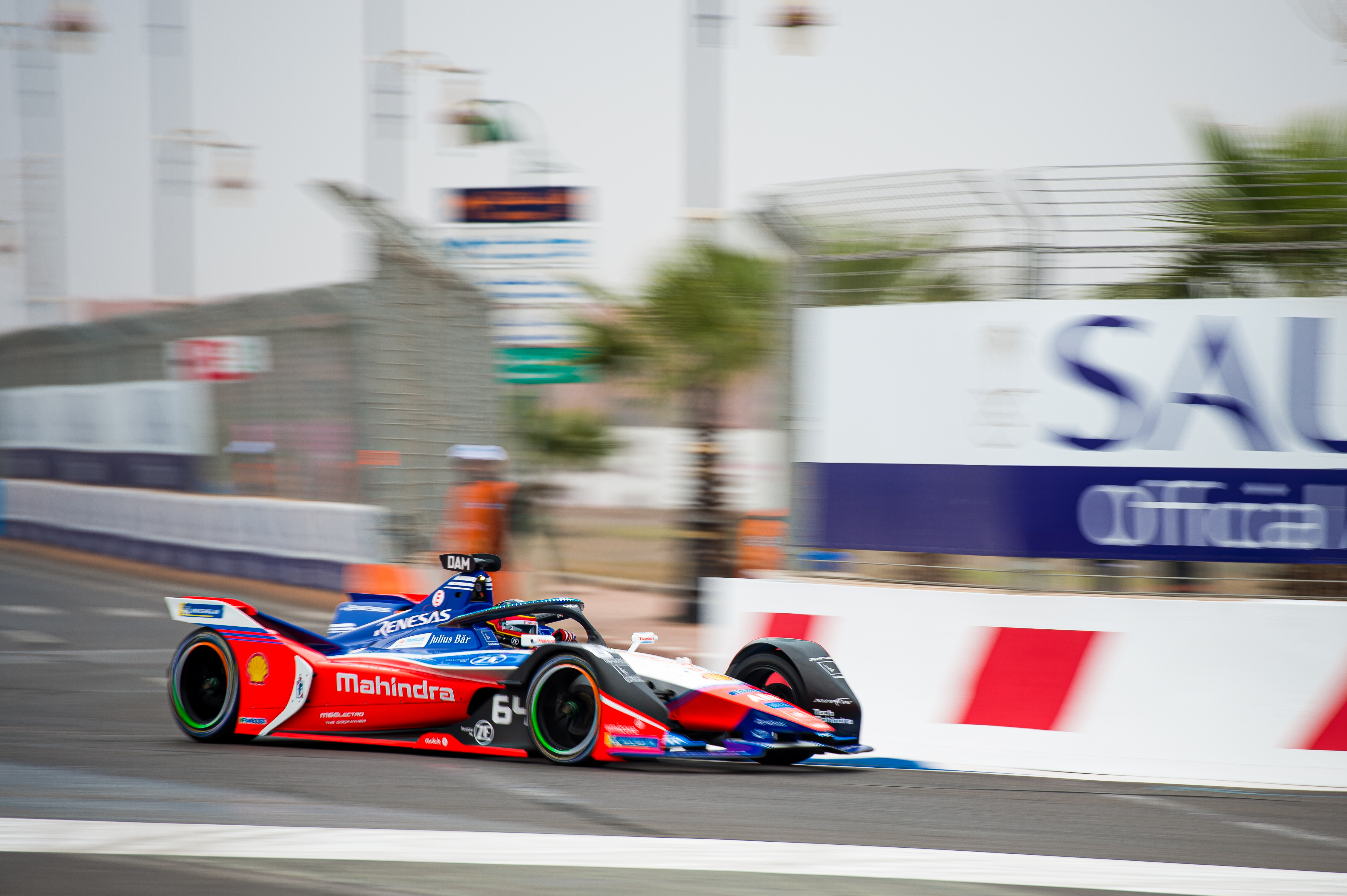 Pascal Wehrlein
Finished: 22nd
Rating: 5
Wehrlein had a rare off weekend with a mistake costing him in qualifying and leaving him with a mountain of work to do in 15th.
His race was compromised after contact with Sam Bird's Audi and he pitted after picking up a puncture. Showed some encouraging pace as he played catch-up and set overall fastest lap on way to a deeply disappointing 22nd finish.
Jerome d'Ambrosio
Finished: 13th
Rating: 6
Another torrid weekend for Mahindra was evidenced by d'Ambrosio's qualifying promise. He just missed out on Super Pole in seventh spot but felt reasonably confident heading into the race.
Early battles with Rowland, Calado and Vergne preceded an early attack mode deployment but from that point on it was all downhill for the Belgian, as his pace tailed off and dropping him sharply out of the points.
Mahindra is now preparing for a root and branch investigation as to why its qualifying pace didn't translate to race promise in Morocco.
Jaguar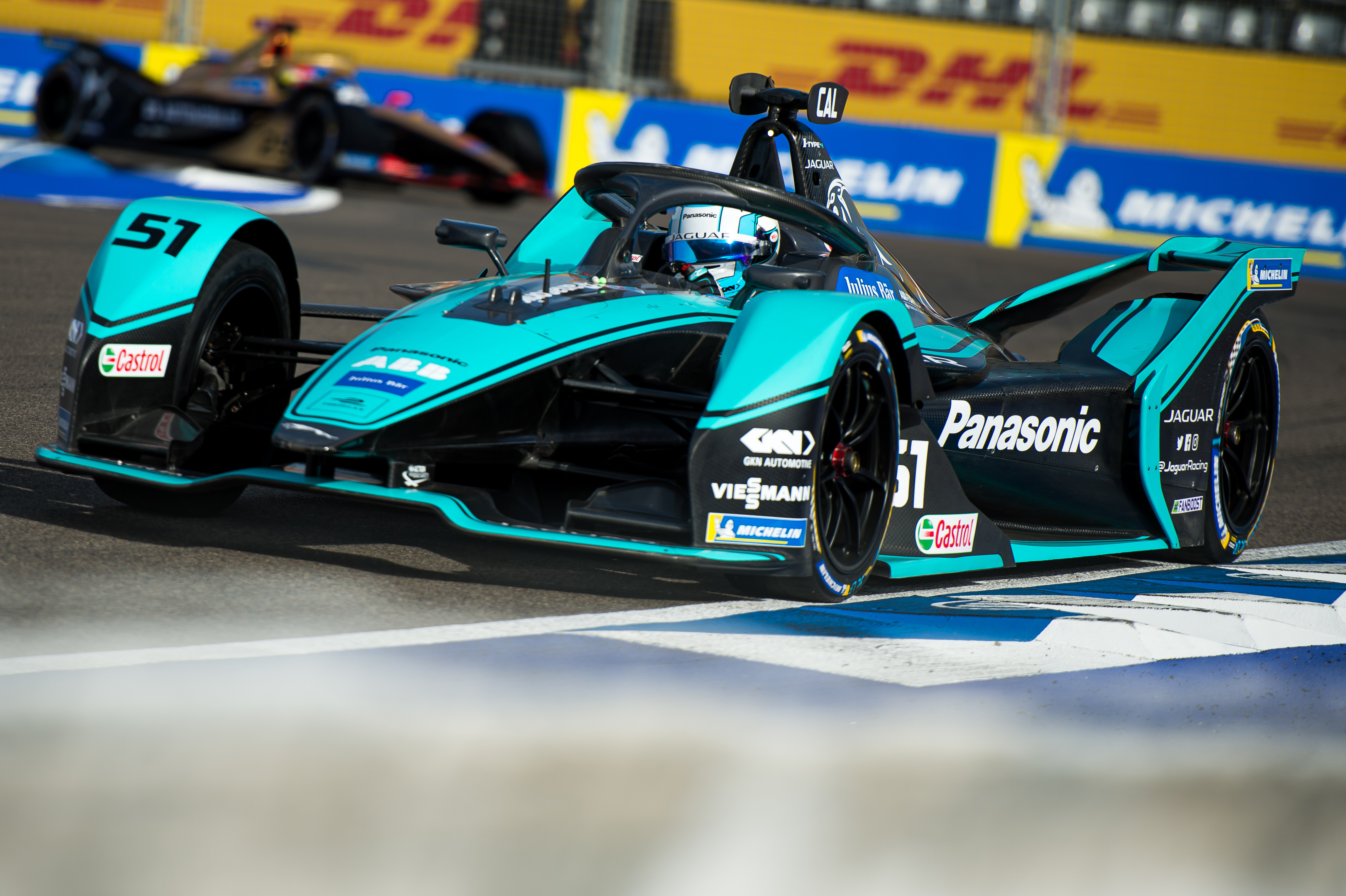 Mitch Evans
Finished: 6th
Rating: 9
Evans' heroics came in a very different manner to his Mexican achievements and although the results were also different, the satisfaction levels will have felt similar.
His qualifying suffered from a miscommunication from his engineering team which triggered a failure to make it across the line before the chequered flag. It also kissed goodbye to a crack at a second pole of the season and any realistic chance of protecting his points lead.
Starting dead last he pulled off a race of ruthless progress and scythed his way through to a breath-taking sixth position. The point for fastest lap was an added bonus to a day of high achievement but also one that left more than an air of 'what could have been' for Evans and Jaguar.
James Calado
Finished: 16th
Rating: 6
A qualifying breakthrough of sorts meant Calado started from an encouraging 10th on the grid but a problem in the E-Prix itself, which The Race understands was a complex electrical issue, curtailed some initial promise.
Told to allow a flying, energy richer Evans through, Calado then became rooted to the lower reaches of the midfield and an eventual 16th classification, a result undeserved after his qualifying effort and early promise.
Venturi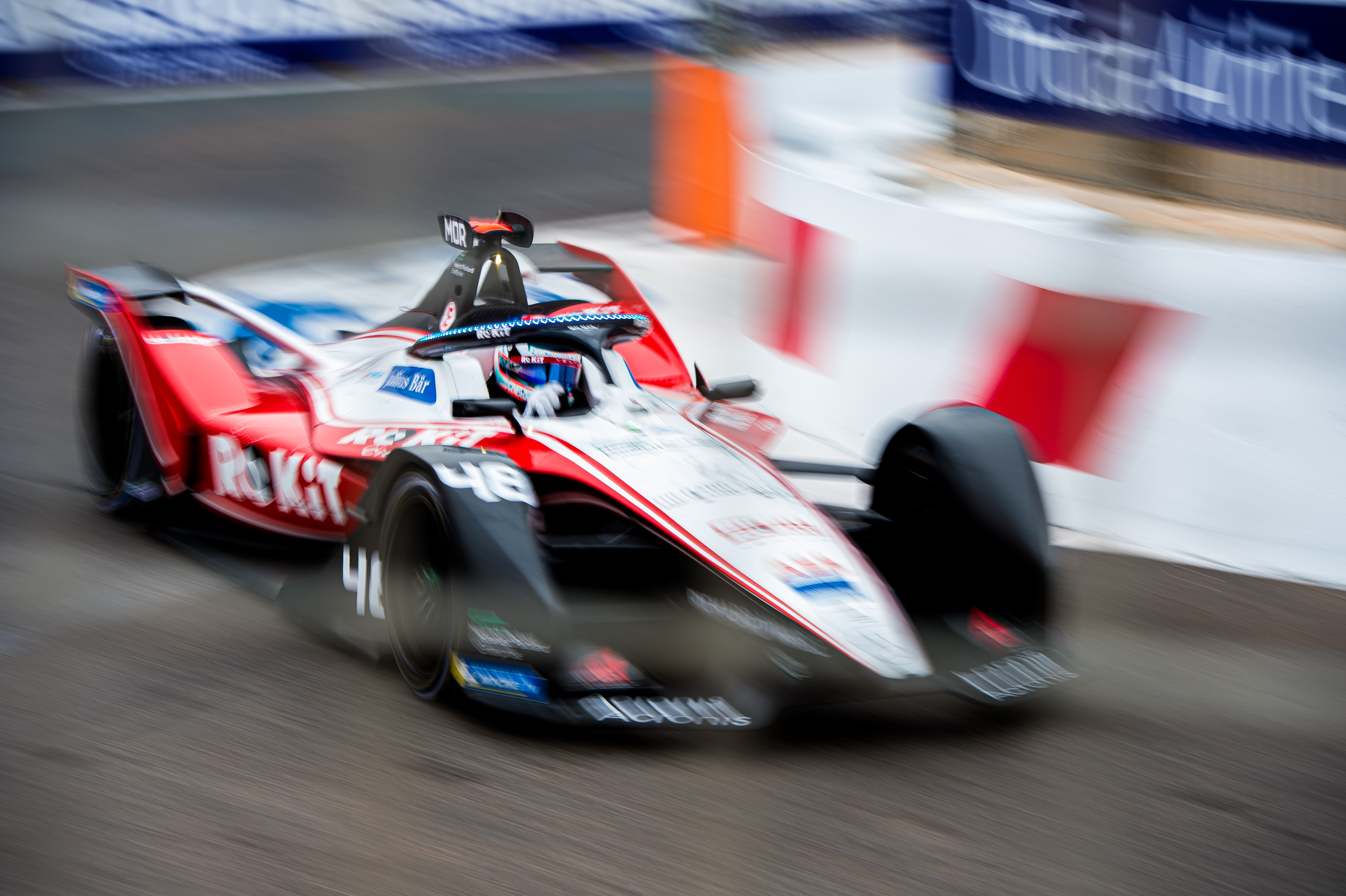 Felipe Massa
Finished: 17th
Rating: 4
Another inadequate showing from Massa who is in desperate need of a result after continuing his run of picking up just two points from the first five races.
Slow and troubled in every session, he fought with complex front braking issues and never found any adequate rhythm at all and finished a barely noticeable 17th after a brief skirmish with Abt's Audi.
Edoardo Mortara
Finished: 5th
Rating: 8
Mortara and his side of the Venturi garage worked hard on their set-up and strategies through practice and a typically committed qualifying performance saw a second Super Pole appearance of the season earned.
Moved up to fourth place after De Vries' penalty and then engaged in a brawny duel with Andre Lotterer. He also duked it out with Jean-Eric Vergne in a fight where he just failed to stay ahead of the reigning champion after taking his first attack boost.
Lost some time and energy in battle but saw a hard-earned sixth place upgraded to fifth once Lotterer's Porsche fell off the energy cliff on the penultimate lap.
Dragon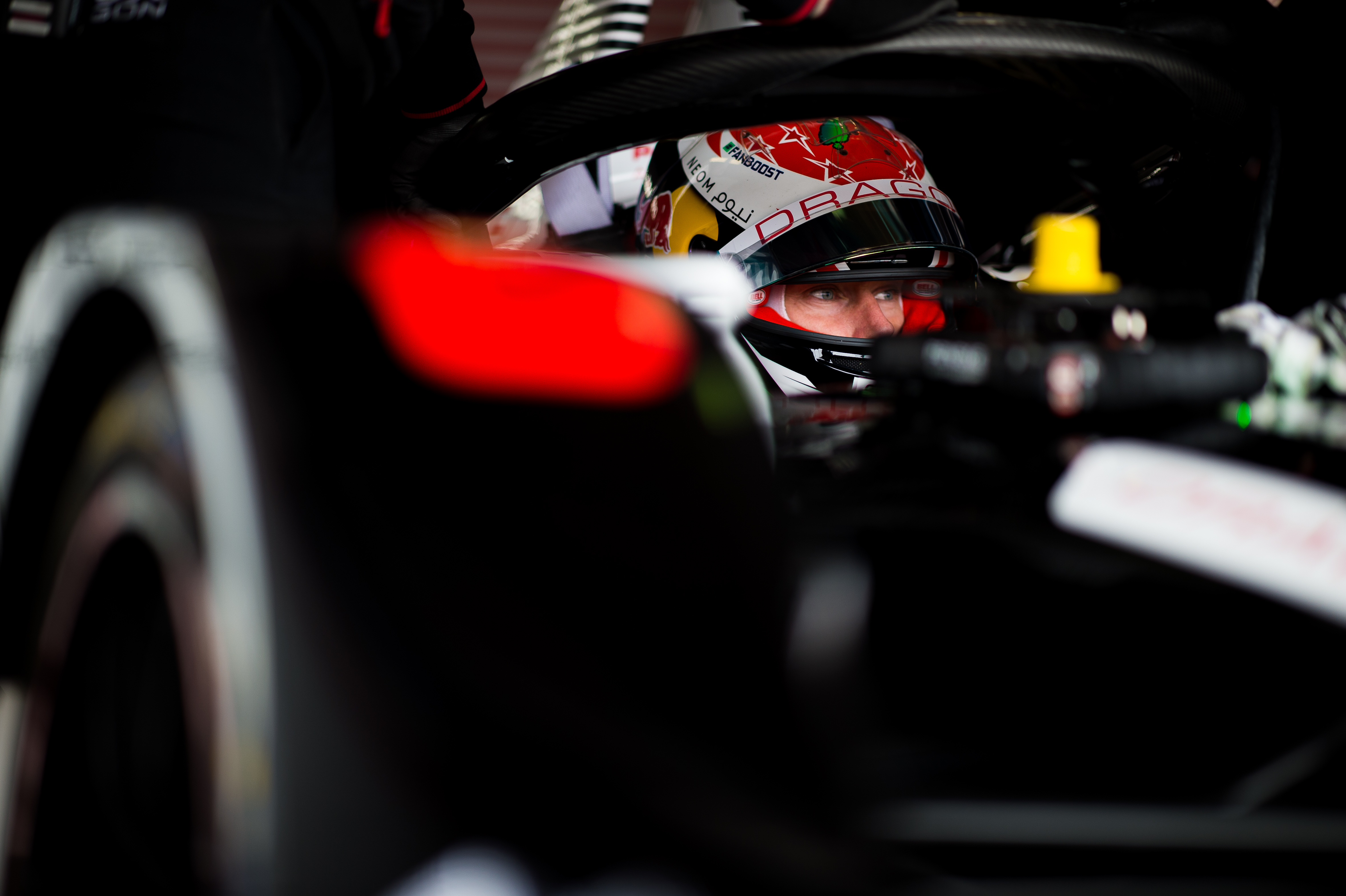 Brendon Hartley
Finished: 19th
Rating: 5
Hartley completed his best qualifying shot of the season so far as his relationship with his new race engineer gained more traction and produced a sixth-row start.
Dropped back steadily as the race unfolded and was powerless to resist his opposition in what must have been another dispiriting experience for the increasingly frustrated Formula E rookie.
Nico Muller
Finished: 20th
Rating: 5
The heroics of Mexico City qualifying seemed a long way away for Muller who started 16th after a small mistake cost him an estimated 0.3 and a potential top 10 placing. Was soon on the back foot in the race when he got a drive-through penalty for a throttle pedal mapping infringement.
No sign of a fightback due to the Penske EV-4's inherent lack of race pace but did well to get within sight of teammate Hartley by the end.
NIO333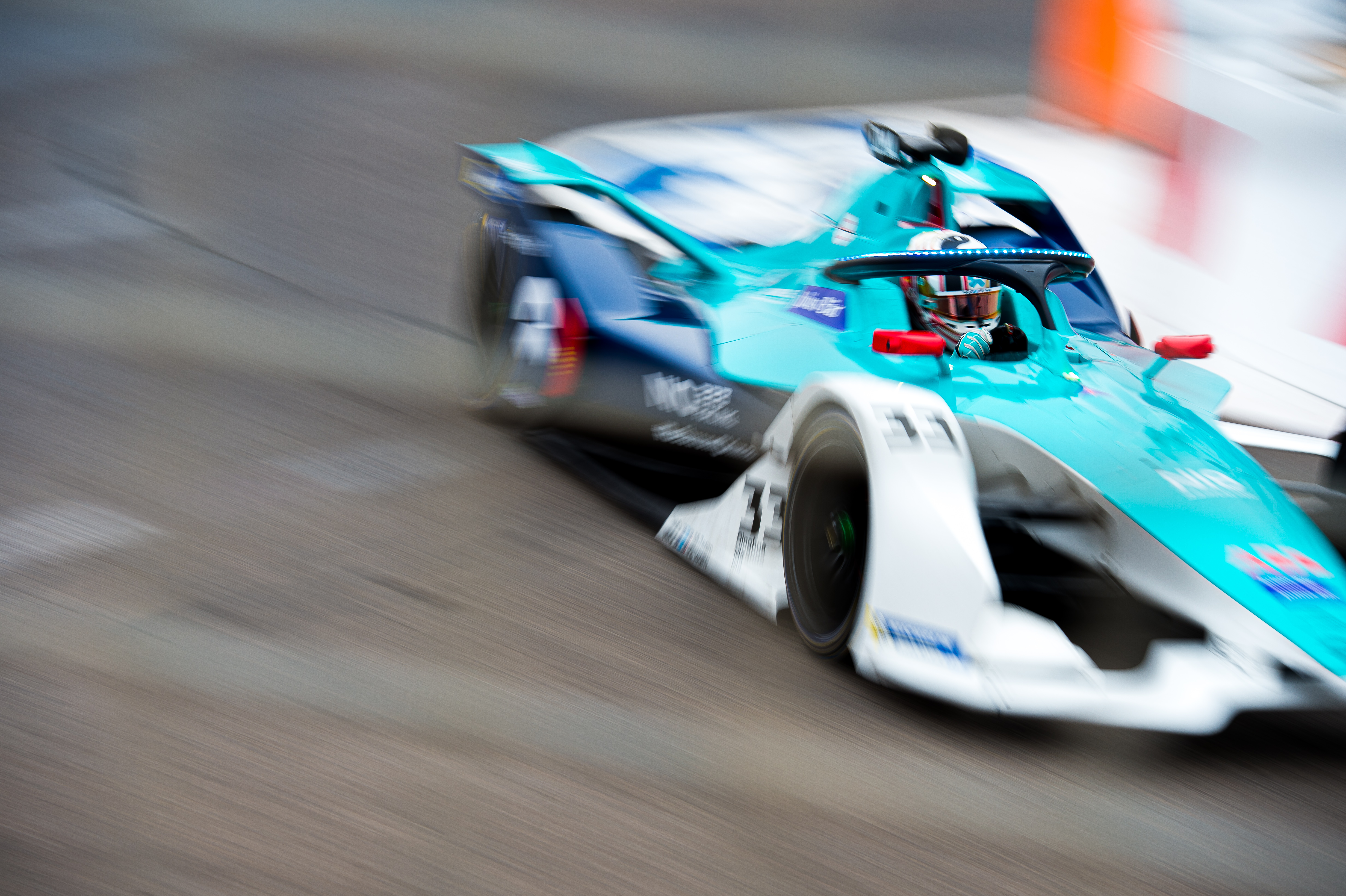 Oliver Turvey
Finished: 21st
Rating: 6
After a wretched Mexico City event, Turvey didn't fare much better this time around as the reality of NIO333's late commitment to the season bore witness to its overall race pace.
Unlike Santiago, Turvey's brilliance is masked at semi-permanent tracks like Marrakesh and he was nothing more than a sitting duck from a 19th place start. When a drive-through penalty was applied for a throttle pedal map irregularity it ensured another lonely afternoon for the Cumbrian had to be endured.
Ma Quing Hua
Finished: 23rd
Rating: 3
Ma's performance improved marginally as the sessions progressed but he was some way adrift of the rest of the field and only started 21st by dint of others incidents and penalties.
Despite a bizarre jump start he fell to the rear immediately and was again lapped, unobtrusively it should be said, finishing a huge 35-seconds behind teammate Turvey after dealing with what Ma described as 'a system error.'
Mercedes-Benz EQ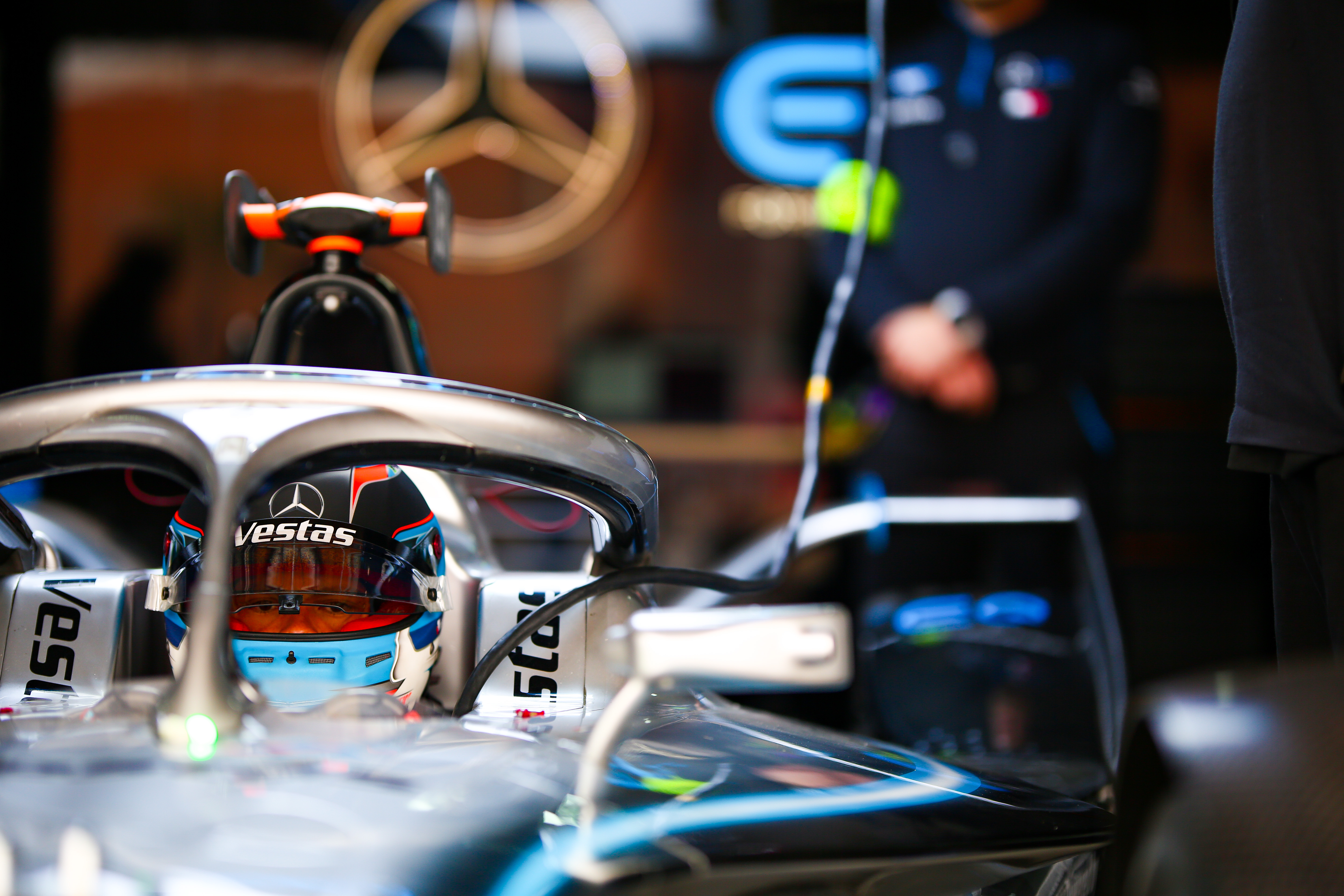 Stoffel Vandoorne
Finished: 15th
Rating: 4
Vandoorne struggled all weekend to get any pace in his Mercedes-Benz EQ Silver Arrow 01 which resulted in a 17th place start and a 15th position classification in the race.
The team was at a loss at to why the Belgian was so far off his teammate through the vast majority of the running and the head scratching will precede a thorough investigation in to both Vandoorne's and Mercedes-Benz EQ's most disappointing Formula E showing so far.
Nyck de Vries
Finished: 11th
Rating: 8
Another strong performance from standout season six rookie De Vries who, despite a drive-through penalty for a State of Charge wrap, somehow came from dead last to just missing out on a point by 0.2s in 11th.
His penalty came via a team mistake that saw an over-spike on his regen early in the race because of a suspected software glitch. Until then he had held a well-earned third position on the grid in the early exchanges.
De Vries then caught and carved his way through the field, including a free pass on teammate Vandoorne. This progress brought him to the cusp of the points. A stark case of what might have been for De Vries who should have been challenging for his first Formula E podium but instead underlined a second consecutive poor race for the Silver Arrows.
Porsche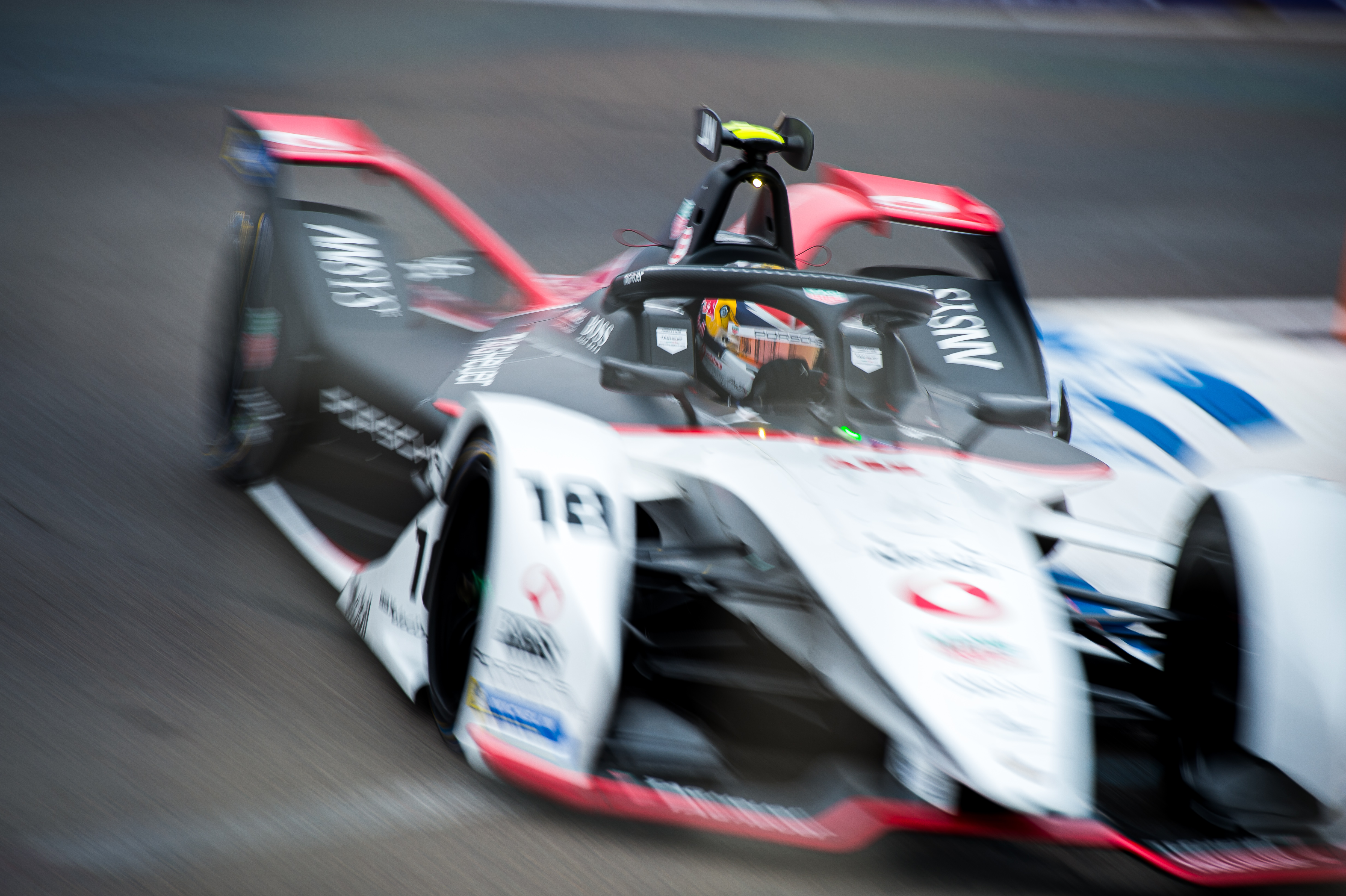 Andre Lotterer
Finished: 8th
Rating: 8
Lotterer's overall performance was again exceptional but unlike Mexico and Santiago, he managed to suppress the erratic urges to engage in unnecessary battles.
Brilliant in qualifying where the Porsche peaky powertrain is best, he started an excellent third. A brief excursion apart it was a clean race where he mostly ran third or fourth before he faded badly in the second phase.
This meant he went from being a potential podium candidate to eighth place as the pace inexplicably tailed off to create a stark reality check for Formula E's newest team.
Neel Jani
Finished: 18th
Rating: 4
Jani's nightmare continues with another woeful weekend which saw him again be a big chunk away from teammate Lotterer's pace.
A combination of braking temperature issues and other unidentified problems saw the Swiss driver again chasing the game too much. A lowly start position of 21st was made worse by a penalty for a throttle pedal map infraction and from 23rd he could only achieve an 18th place finish to ensure he still has nil points from five starts.