Jaguar lost a chance of challenging for back-to-back wins in Marrakesh due to a communication misunderstanding between its engineering team and Mitch Evans in qualifying.
Teams use specific GPS tools for pinpointing optimum times for leaving qualifying laps as late as possible to take advantage of beneficial track conditions or managing gaps in traffic to get a fully clear lap in the single lap shoot-out.
The error at Jaguar was prompted when Evans was told that he had six seconds of margin as he entered the third and final sector of the track.
However, a combination of ensuring a sufficient gap behind Antonio Felix da Costa's DS Techeetah and not keeping Evans aware of the gap in the final sector combined to ensure he crossed the time a fraction after the chequered flag was waved.
"We had a six-second buffer going into the final sector," team principal James Barclay told The Race.
"But hindsight's always a wonderful thing and actually it looked like we had plenty of time. The reality is it's a lesson learned; we just didn't have enough.
"We let Mitch back off too much, where we should have said 'you need to be quicker in that final sector now'. We saw him backing off, we probably should have said something sooner."
Evans was left furious with the miscalculation but transmitted most of it into an exceptional race that saw him rise from dead last and makeup 18 positions to take sixth place and gain a point for the fastest lap within the top ten finishers.
But Evans was mostly left to rue what could have been as he aimed to consolidate his points standing lead over his rivals.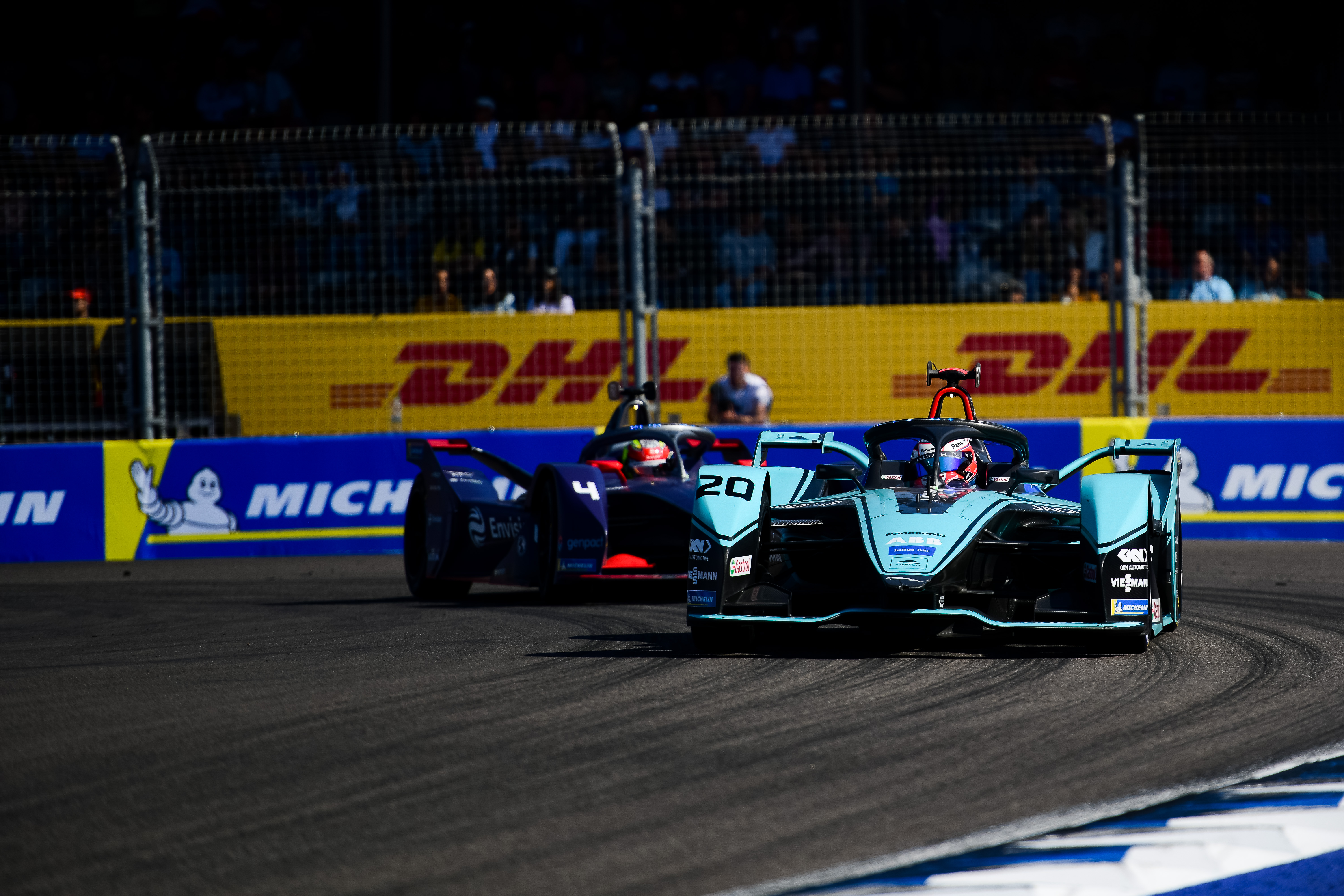 "We'll go back to the factory and obviously analyse what went wrong," Evans told The Race.
"We had a miscalculation somewhere which put us out in a big way with a big penalty, but we wanted to not let it get to us too much.
"I was determined to send a message to everyone that we might be down in the pack, but I'm going to try and show what we are really capable of doing and I think we achieved that in the race. But it should have been better."
Da Costa and Evans have been the most consistent front runners this season and have raced closely together at most of the races.
"I think it's very close between us and that it would have been a mega-fight between me and Antonio (Felix da Costa) for pole here," he said.
"The lap I did would have put me on provisional pole, [and scored] another point. With the lap times in Super Pole that was definitely a pole chance for sure, so it would have been a good tussle.
"It definitely seems like it's between us and them at the moment. In the race pace, I think Antonio's maybe still had a little bit on us.
Last year Jaguar was competitive largely on tracks that were fast in nature, but so far this season Evans has shown pace on the full range of circuits.
"The car is very comfortable to drive, which you know for a Formula E car is not straight forward at all," he said.
"We've now got in this really fine window and also in a moving window of trying to keep it there.
"I'm really very happy with how we are approaching everything and we just obviously need to keep it rolling."