The FIA has closed off a potential loophole that was exploited by Mitch Evans to nearly snatch Monaco Formula E victory last year, after concern was raised by some teams that a similar scenario could happen again in today's 2022 E-Prix.
Evans was battling with Jean-Eric Vergne's DS Techeetah for third place last year when he ran over the slightly modified chicane when Vergne made a lunge.
Evans elected to cut the chicane and held on in front. Vergne was vocal that he had gained the position fairly and the Jaguar driver should hand it back.
After DS Techeetah lobbied the FIA, Evans was asked to cede position.
Initially it looked like that wouldn't happen but after five laps it was communicated that he should. Evans replied with a sardonic "thanks Scot for leaving it so late" towards race director Scot Elkins.
Evans then took the attack mode loop at Casino Square and the Jaguar team argued that this was ceding the position and more to Vergne.
But with extra power from the attack mode Evans was able to come back through and fight with Antonio Felix da Costa for the win in the final stages of the race.
The incident ultimately counted against Evans as he used increased energy to get back on terms with the leaders and was pushed back from first to third by da Costa and Robin Frijns at the end.
DS Techeetah and BMW Andretti's protests against Evans over the incident were rejected and he kept third place, but the officials indicated there would be a clarification for future races.
While such a scenario is not covered specifically in the sporting regulations, some clarity was given at the driver and teams' meeting held on Friday evening.
The Race understands that Elkins will give teams a verbal offer to give back positions in similar circumstances at the chicane.
Teams will then have to make a call on whether they take that suggestion. Should they elect not to then a possible reporting to the stewards and subsequent time penalty could be applied.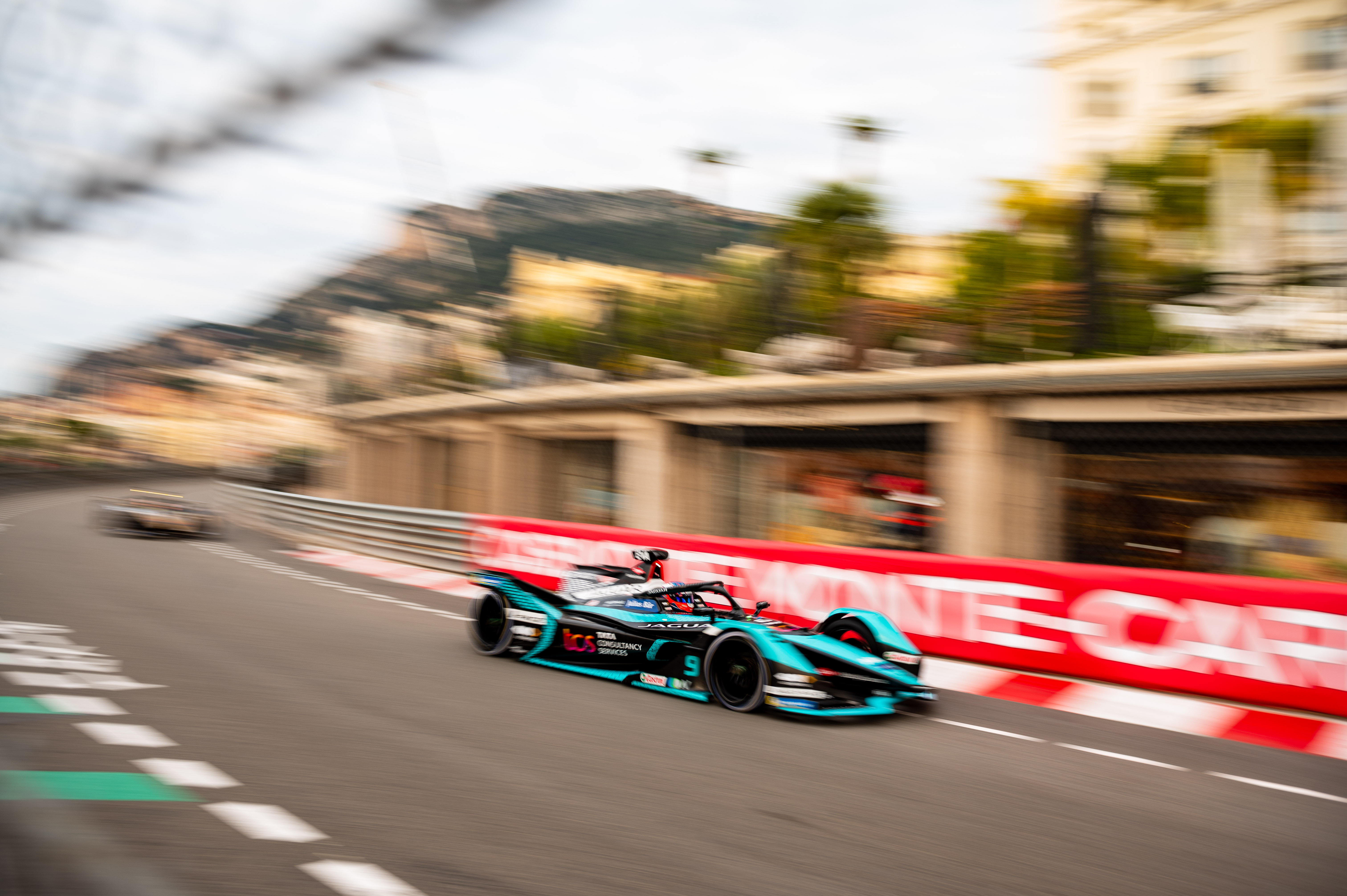 Drivers and teams have been told that repeating what Evans achieved last season by relinquishing a position through taking the attack mode is not allowed and that directive has been made in perpetuity.
Last season Formula E used a slightly modified version of the usual Formula 1 chicane at the harbourfront, but for 2022 it's the traditional configuration.
Speaking ahead of last night's meeting, Mercedes driver Stoffel Vandoorne said that using the full chicane should help avoid flashpoints similar to the Vergne and Evans incident.
"Now it's not that kind of very tight chicane, where only one car could go through it last year," Vandoorne told The Race.
"But it [corner cutting] could still be there because it's still open and I think you can still kind of go through and pass through.
"I think the rule should be quite clear, you're not allowed to pass or overtake a car off track, and I guess in Mitch's case, that was off track, and it was it was beyond the kerb.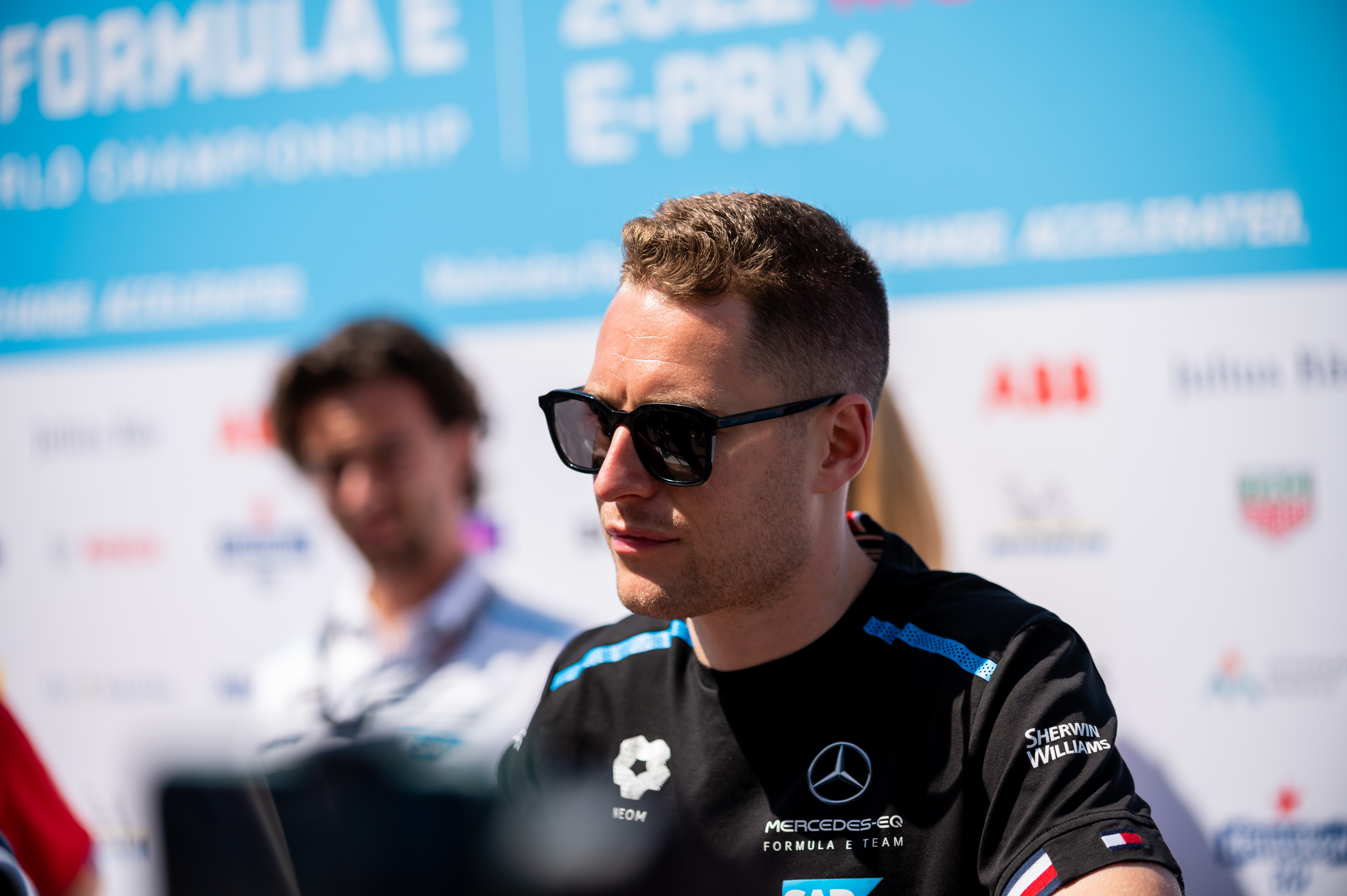 "There's obviously always a debate, when do you give back position and how you do that?
"I think it should definitely not be allowed to do that through taking attack mode, that's obvious."
Another driver affected by the Evans and Vergne incident was Maximilian Guenther, then racing for the BMW I Andretti squad.
Guenther was running in that group and was compromised by Evans being unable to make the chicane.
His former team boss, Roger Griffiths told The Race before the loophole was closed off that he expected action to be taken to avoid similar scenarios occurring.
"He [Evans] obviously had to give the position back, but he gave the position back by going through the attack loop, and that was something that ultimately ended up being discussed with the stewards," said Griffiths.
"At the time, they recognised that it was a bit of a loophole in the regulations.
"Nothing was actually done about it in terms of position, but I think it's something that they're going to be looking at a lot more closely."