One of Formula E's founding team principals has called for a combined effort to do more around sustainability in the all-electric world championship.
As Formula E has a large presence at the COP26 climate conference in Glasgow this week of highlighting efforts to slow down the climate crisis, Mahindra's Dilbagh Gill has told The Race that Formula E, its teams, and suppliers have to "keep pushing to consolidate the good work done so far".
While Mahindra has taken the chequered flag five times in its Formula E history, it has also been the first in two key sustainability races.
The Indian owned, British based team was the first and so far, only motorsport team to be certified with a net zero carbon footprint. It was also the first to be accredited to the FIA Environmental Accreditation Programme. Additionally, it became the second motorsport team in the world to achieve the highest Three-Star Sustainability Accreditation.
But beyond these accolades, there is a further stratum of authenticity to Mahindra's work which is being recognised by leading publications of indexes identifying key companies.
Mahindra is the only automotive business in the top 100 of the leading Sustainability Index, printed by the Wall Street Journal, featuring strongly at number 20.
"We take this (sustainability) seriously here," Gill tells The Race.
"That is why we want a collective approach to really pushing the agenda on being more efficient and sustainable to really driving through more changes.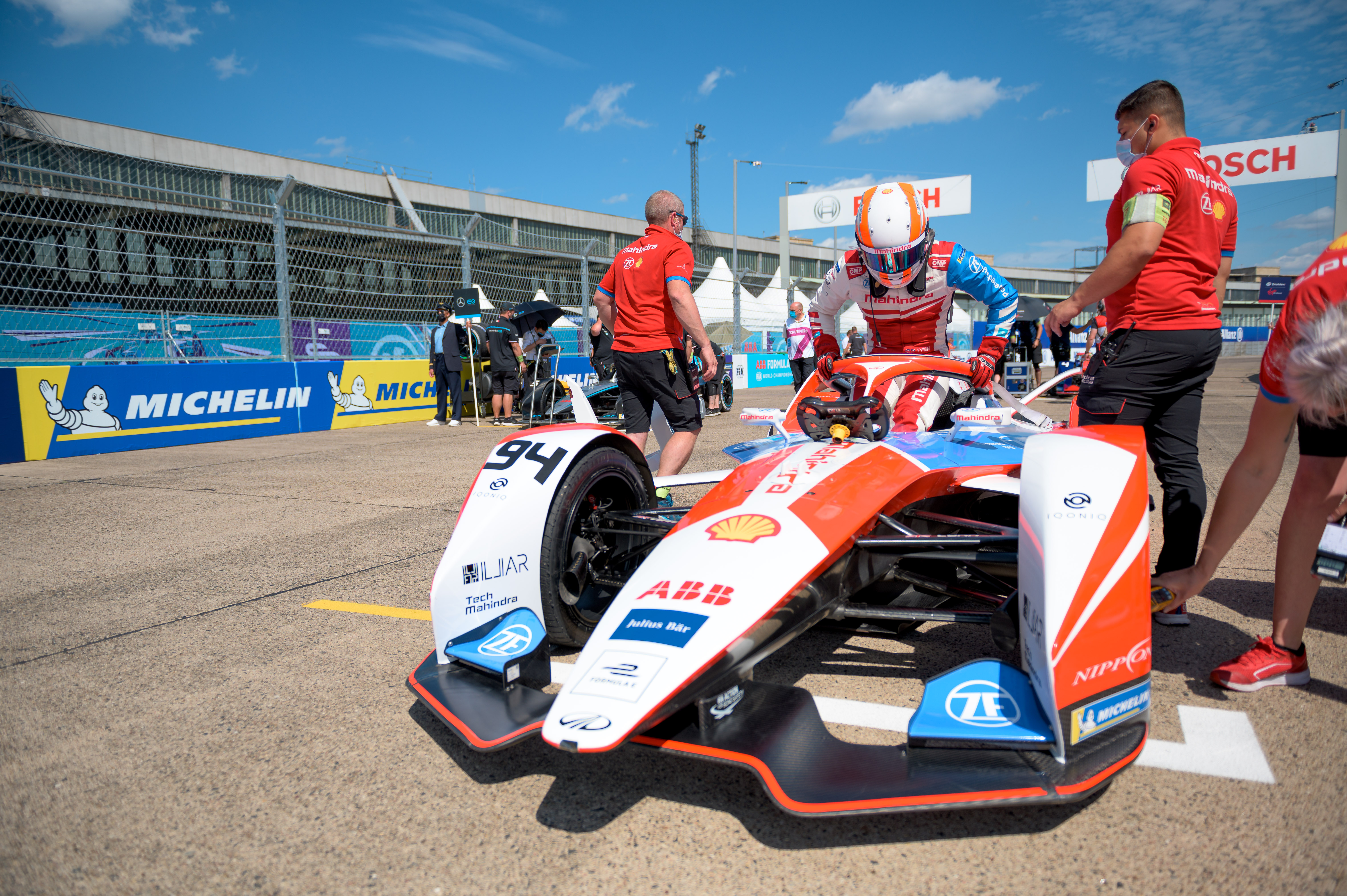 "I think the philosophy that we have as Mahindra is something that underpins our racing also because we talk and action this footprint, we leave around the world, but we really work on leaving a lighter footprint.
"Companies talk about race to road, right, most of us in motorsport do that too. So, while we also talk about race to road, we are really concentrating on what we call ROCE.
"Normally, our ROCE is 'return on capital employed'. For us now our ROCE is 'return on climate and environment'.
"So that's how we want to start measuring our businesses – on the ROCE side."
Included in this outlook is a realisation that Formula E needs to reduce its freight from race to race. 75% of the footprint in Formula E is due to freight, and Mahindra has consistently managed to reduce the footprint season after season and bring it to a level of having the lowest freight in the championship.
The Race uncovered last month plans by the promoters via its logistic channels to significantly reduce the amount of freight that is being sent to races. It's an area Gill is particularly keen to pursue.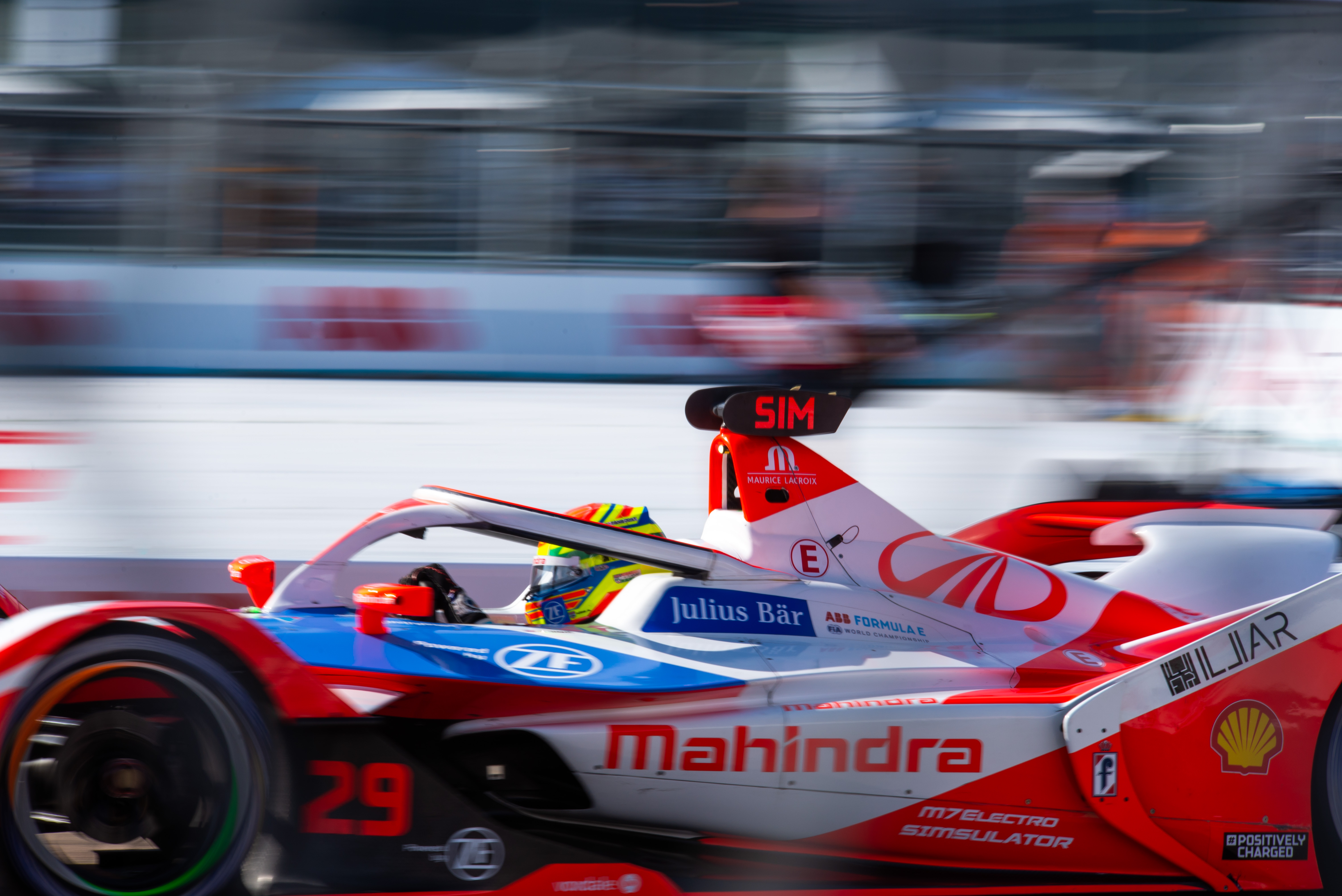 "Reduced freight is also reduced costs," he says.
"There's a financial gain also to it. It makes us a bit more efficient in terms of our planning.
"Personally, or professionally, if you have a big suitcase, you tend to fill it up, it's that simple.
"So, we sort of ask ourselves as a team why not have lesser volume so then less weight, meaning that we think about what we really need to take with us."
It's not just the teams themselves though, it's also the suppliers. Some teams have previously benefitted from using the common spares pool which is managed by Spark Racing Technologies.
The temptation of diving into that pool and letting SRT carry it instead of the team itself is there meaning that the team can claim to be freighting less weight itself.
"This year, we are actually going to be contributing more in terms of our efficiencies," says Gill.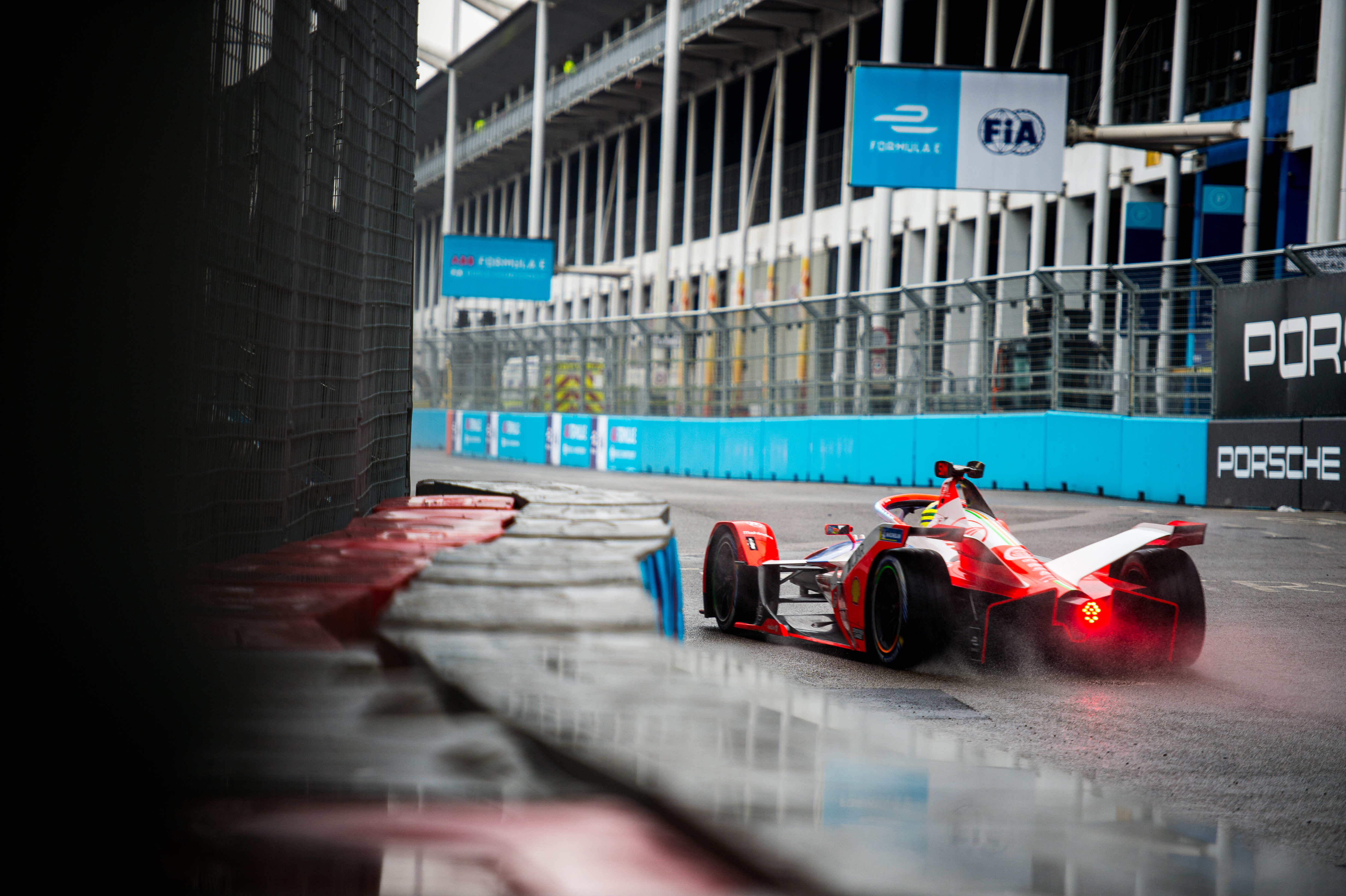 "In terms of when we do our calculations this year, we would be purchasing credits more than what you have consumed. We will be carbon net positive."
Another area Gill and others at Mahindra want to see addressed is education and promotion around more sustainable food sourcing.
With close to 1600 people in a paddock over the course of a typical three-day Formula E event, food is an area that has not really been touched by organisers.
"To think about diet and the food we eat from more sustainable sources is important because everyone eats and chooses what they eat," adds Gill.
"Educating some of the folks in Formula E in terms of some of the impacts in the foods we eat would be good.
"I'm not saying you should change your eating habits completely, but let's just be aware, so if we want to make a choice, we can make a choice going forward and know the impacts.
"Most people like a burger and stuff like that. But I think to understand the impact of beef, its sourcing and its environmental footprint are quite important."
"We're in a race with no finish line on this one, so we have to push like we're on our own individual quali laps!"