Jean-Eric Vergne says that he is committed to continuing in Formula E for the Gen3 era of competition despite the fact that he is expected to compete in a full FIA World Endurance Championship campaign in 2023 with Peugeot's new Hypercar.
Doubt has been cast by teams and some drivers as to the viability of now combining both Formula E and other top international programmes including WEC. This is because both Formula E and WEC are expected to have expanded calendars next season.
Vergne, Formula E's most successful driver with two titles to his name, has told The Race that he is "happy in Formula E" and that he believes he has "many years ahead of me because my motivation is higher than ever."
"I'm still very young, I'm 31," added Vergne.
"When I look at Andre [Lotterer] performing this well at 40 years old, I think I still have a long way ahead of me."
"I'm going be here for a long time and I want to write history books and get more success."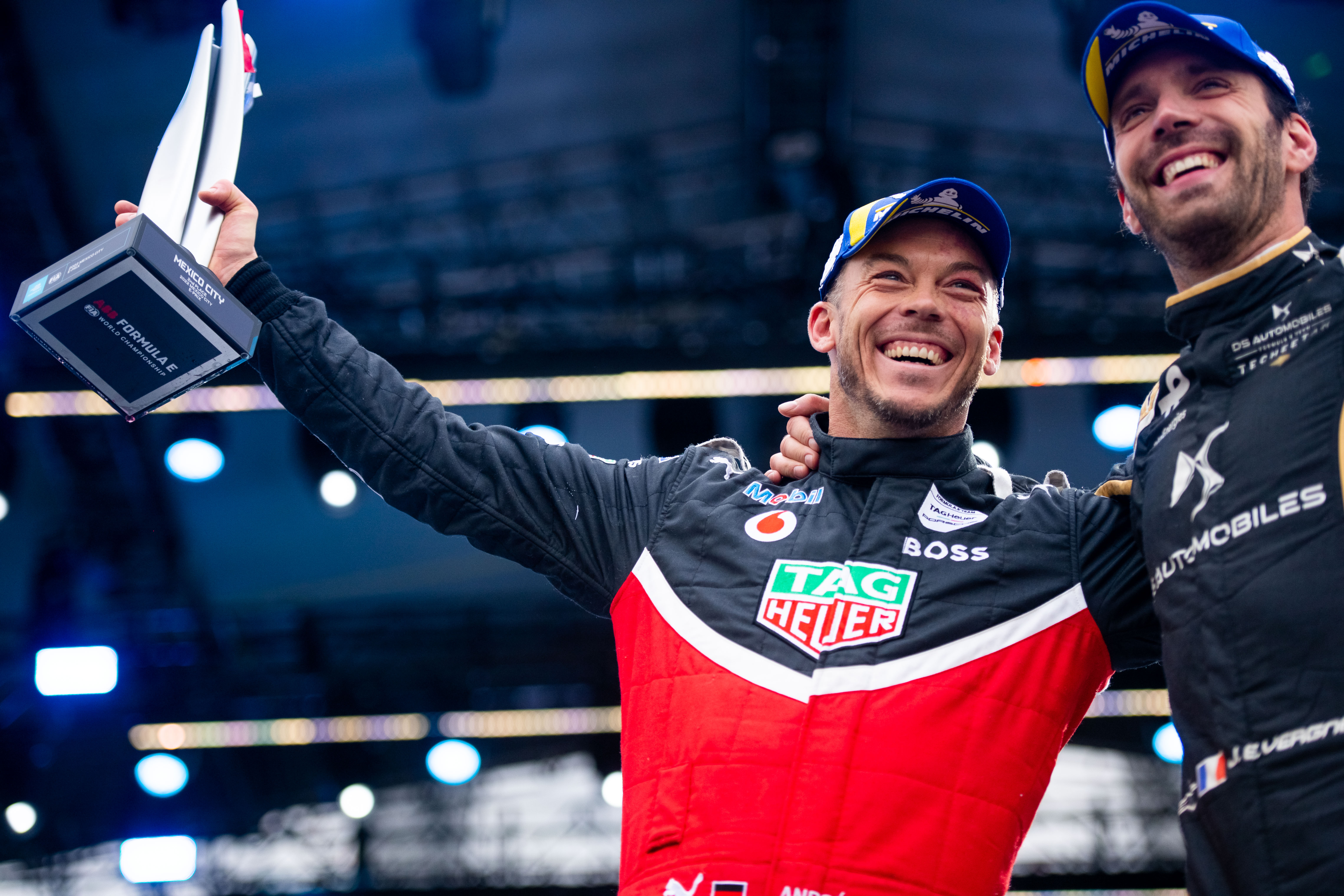 Vergne addressed the notion that now combining two major projects is no different from previous seasons that have been tackled by the likes of Sebastien Buemi (Renault/Nissan and Toyota), Sam Bird (DS Virgin/Ferrari) and his own current team-mate at DS Techeetah, Antonio Felix da Costa who has raced for JOTA in LMP2 in recent seasons.
"I'm going to be busy but the same when I won both my campaigns I was doing LMP2 in WEC and ELMS, so I know what it's like to run two campaigns," he said.
"Antonio (Felix da Costa) has been doing the same as well and many drivers have been doing the same and it's not going to be any different from doing it in LMP2, just more media pressure and more marketing around it that's for sure, but it's not going to change my life.
"I've been doing it before I can do it again. Those are two separate objectives and as long as I can fulfil those two without impacting the other one then I will continue like this."
Unlike Buemi, Vergne is believed to have no specific stipulations on his contracts with Peugeot Sport for 2023, whereas Buemi is believed to have to prioritise Sebring and Le Mans for his Toyota commitments in the event of any clash.
Vergne is believed to have two serious options for next season in Formula E with the favourite staying with DS as the French manufacturer changes its operational and entry partners from Techeetah to Dragon Penske.
The vast majority of the technical team currently in place at DS Techeetah will move to the new set-up with key engineers and management such as Leo Thomas and Thomas Chevaucher integral to the Gen 3 project.
Vergne hinted that although he is contracted by Peugeot in WEC it wouldn't necessarily mean he would have to stay with DS in Formula E. A seat alongside Edoardo Mortara at Maserati is believed to be one of the prime seats still available for next season and is within the Stellantis family which also owns and runs DS Automobiles.
"My preference would be to be in a team that can allow me to win more races and more championships," he said.
"It's going to be extremely crucial to make the right decision. There is a new car, new regulations, some teams can get it right, some teams can get it wrong and it's a whole package that you need to look into.
"Clearly the main thing would be for me to be in a team that can allow me to win and fight for the championship, whether it's DS or someone else I can't say now."