The Formula E rookie tests are back and there will be more of them in 2023 too.
The Race can reveal that plans to implement another test later this year are currently being formalised so one can be bolted on to the traditional pre-season test at Valencia. This is likely to take place at the end of October.
Even before then, an additional free practice session will feature teams running a single car ahead of the crucial penultimate event of the season at the Rome E-Prix in July.
This is far from a popular move by the FIA and some teams are expected to treat it with relative disdain and do the bare minimum of running on one of the championship's most treacherous and risky circuits.
The day of running at Berlin this week was a success. Some teams trod a tentative path on giving their two rookies adequate track time while also saving some components for the second half of the season which begins in just 10 days' time at Monaco. Others though revelled in it and accrued 200 laps or more.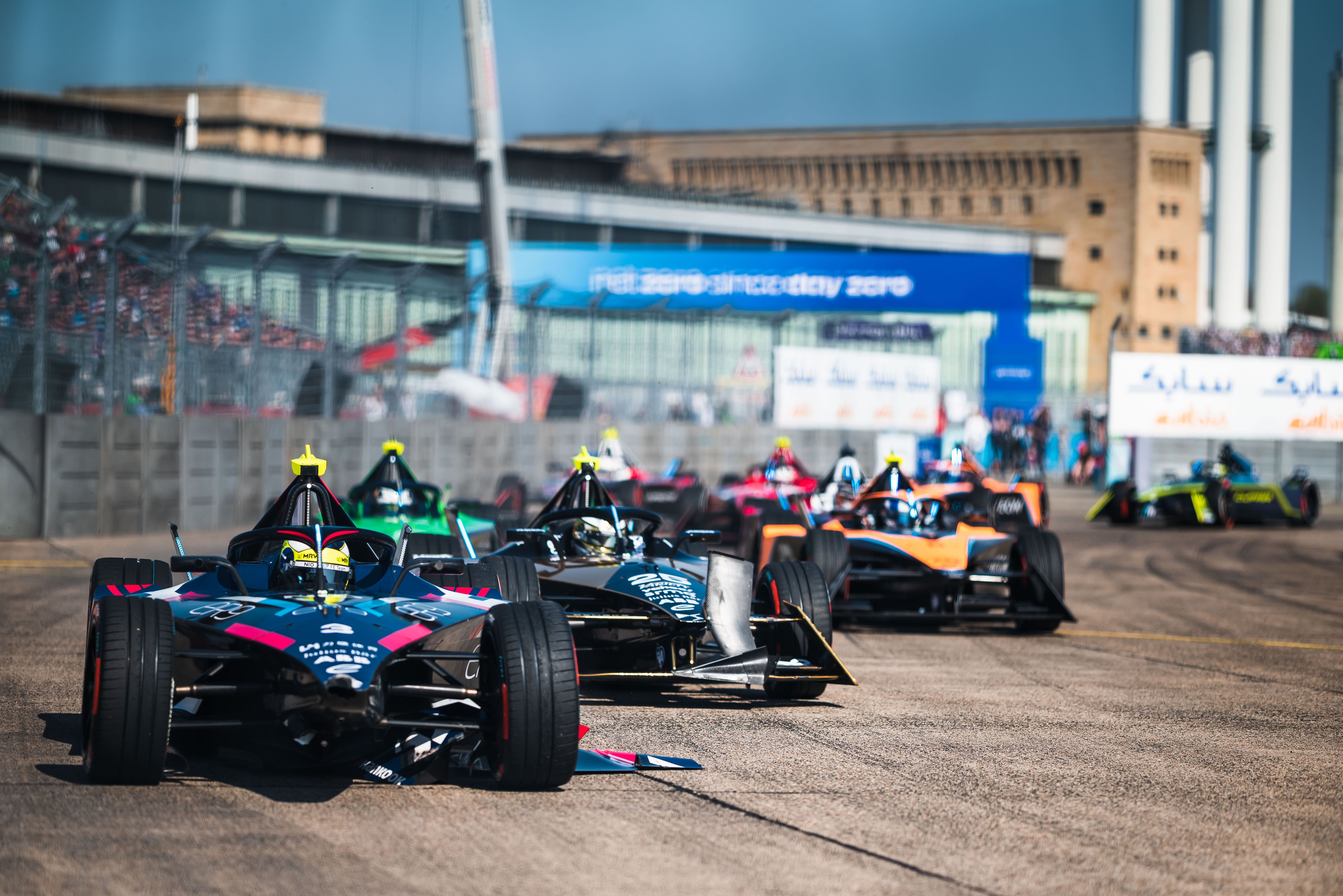 But who of the 23 drivers who were trialled have a chance of following Nick Cassidy, Sergio Sette Camara, Norman Nato and Maximilian Guenther in making it to a race seat in the near or mid-future?
We take a look at who might break through and eventually line up on an FE grid.
Those most likely
Jehan Daruvala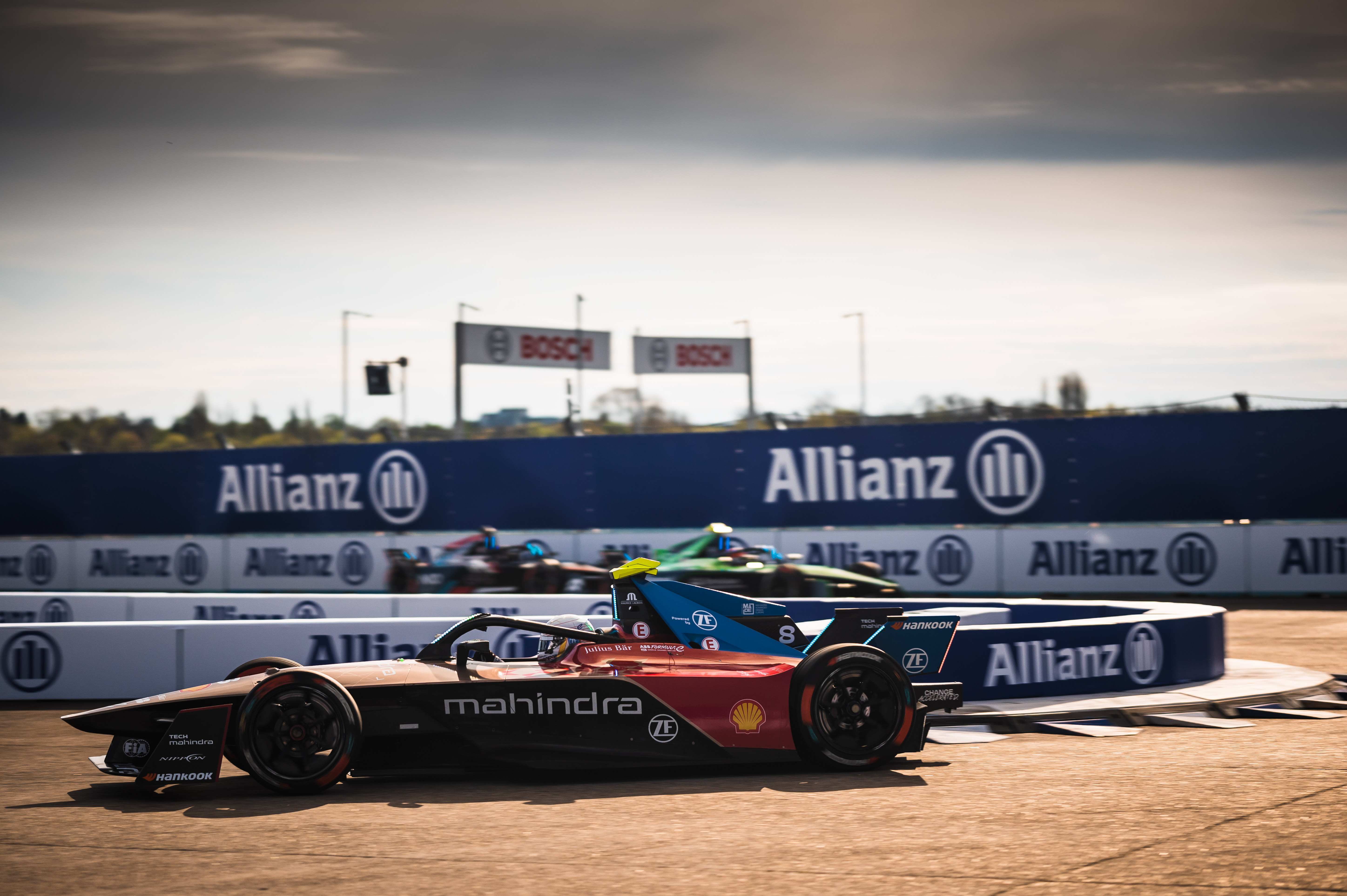 Formula 2 veteran Daruvala had a strong test and impressed Mahindra at Berlin, setting the sixth fastest time and showing good consistency in the runs he achieved through the day.
His Formula 1 options are all but dead for the foreseeable, so a future in Formula E seems like a conscious aim right now.
Mahindra is currently a troubled team on performance, but its future looks assured even beyond Gen3. An Indian driver in an Indian team would be a huge PR story, but beyond that, Daruvala showed at Berlin that he has merit to stake a genuine claim for a berth.
Oliver Rowland is highly unlikely to continue for a third season with the team and there are doubts too that Lucas di Grassi has the time or motivation to drag a team out of a considerable mire at this stage of his career.
Felipe Drugovich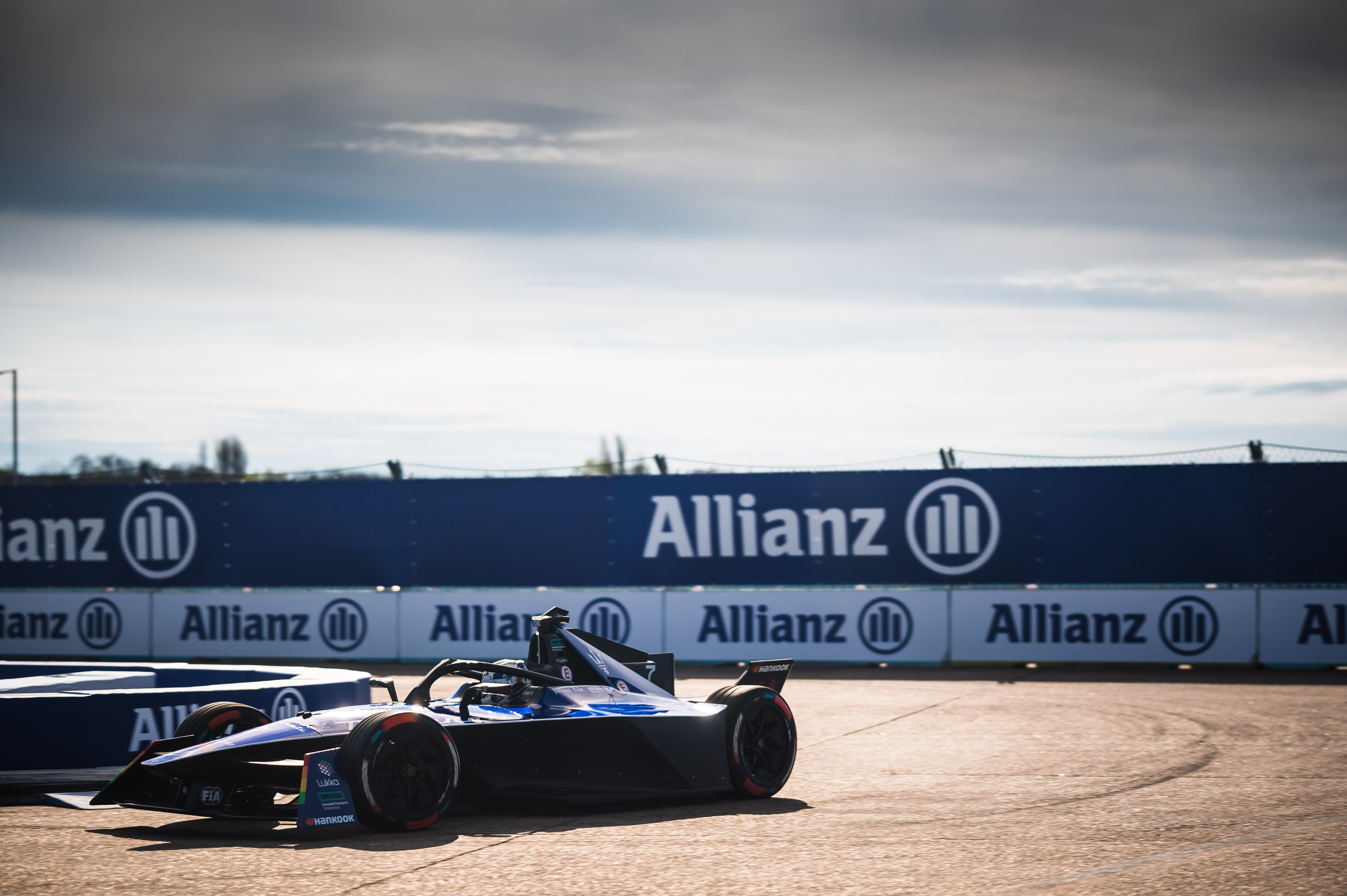 Reigning F2 champion Drugovich told The Race on Monday that "I want to race again as soon as possible and I'm looking for opportunities" alongside his Aston Martin F1 reserve duties.
"Obviously, the dream is still there to be in F1 but I think, outside of F1, there are a lot of great categories like this one that we can do," he added.
"I'm just looking for opportunities that I can do alongside the F1 programme."
Might that be in Formula E? He didn't do his chances any harm with the quickest time at the Berlin test and he was instantly respected and liked by the Maserati MSG team.
That squad had a resurgence for one driver (Maximilian Guenther) and more disappointment for another (Edoardo Mortara) last weekend. But with the latter believed to be under contract until the end of the 2023-24 season and the former on essentially a one-year deal, some big decisions will have to be made in the coming weeks from all sides. So this was a well-timed demonstration of potential from Drugovich.
"I think, at the moment, the more I drive – it doesn't matter which car – is better for me," added Drugovich.
"It's all going to get me more prepared for whatever comes next."
David Beckmann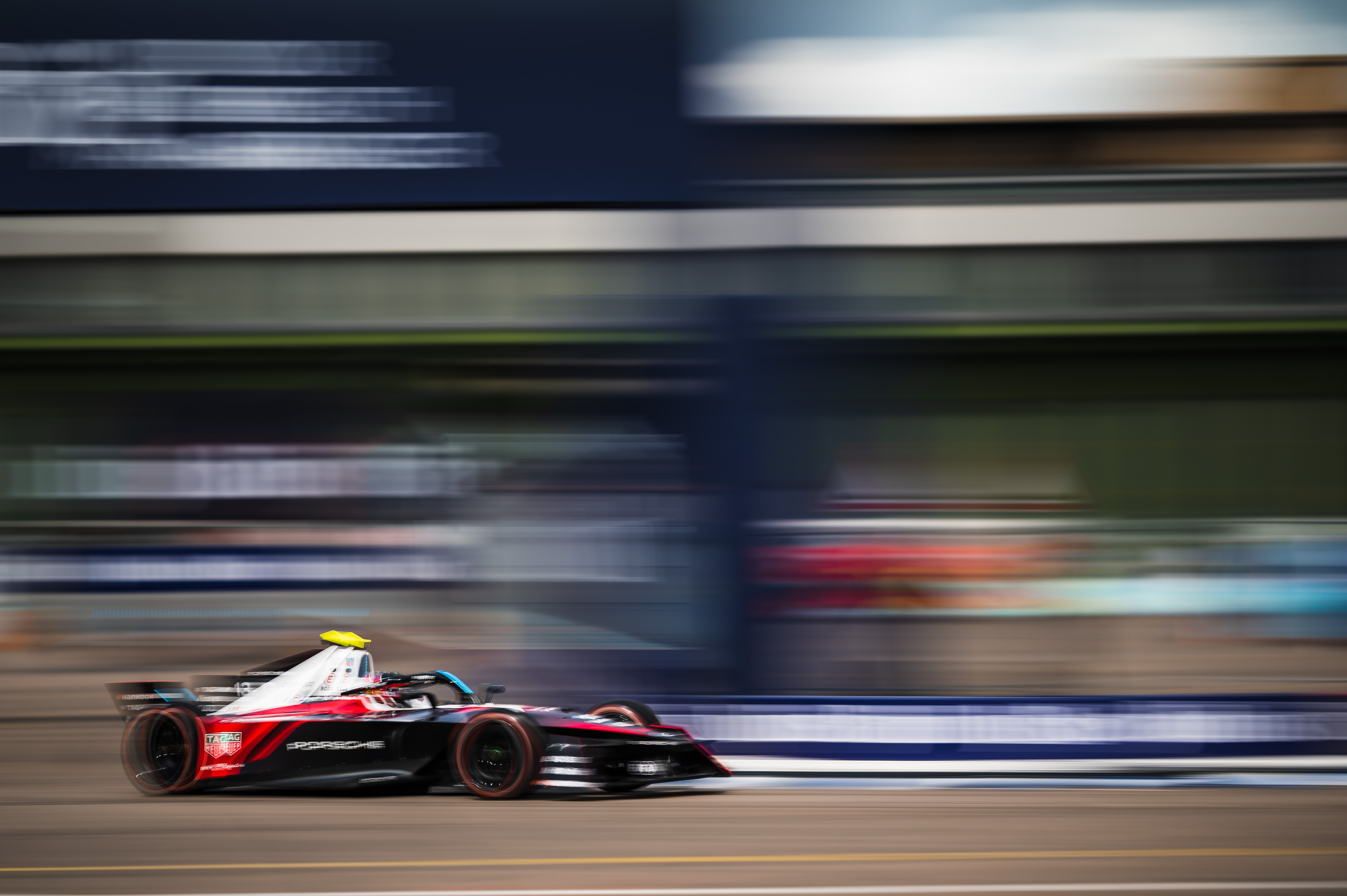 Beckmann is set to replace Andre Lotterer at Avalanche Andretti at the Jakarta rounds in June as Lotterer prioritises his Porsche World Endurance Championship programme at the Le Mans test day.
The big question hanging over Andretti is what happens if Beckmann proves to be a revelation in a similar manner to Jake Dennis back in 2021? Will there be a temptation to go with youth over experience?
Although Lotterer was much improved in Berlin, there are still question marks about his compatibility with the new Gen3 cars, and it looks highly likely that this season will be his last in Formula E.
Beckmann was solid in Berlin and he has a good knowledge from working with Andretti last season and Porsche this. His debut in Indonesia will be watched with a great deal of interest.
Jack Aitken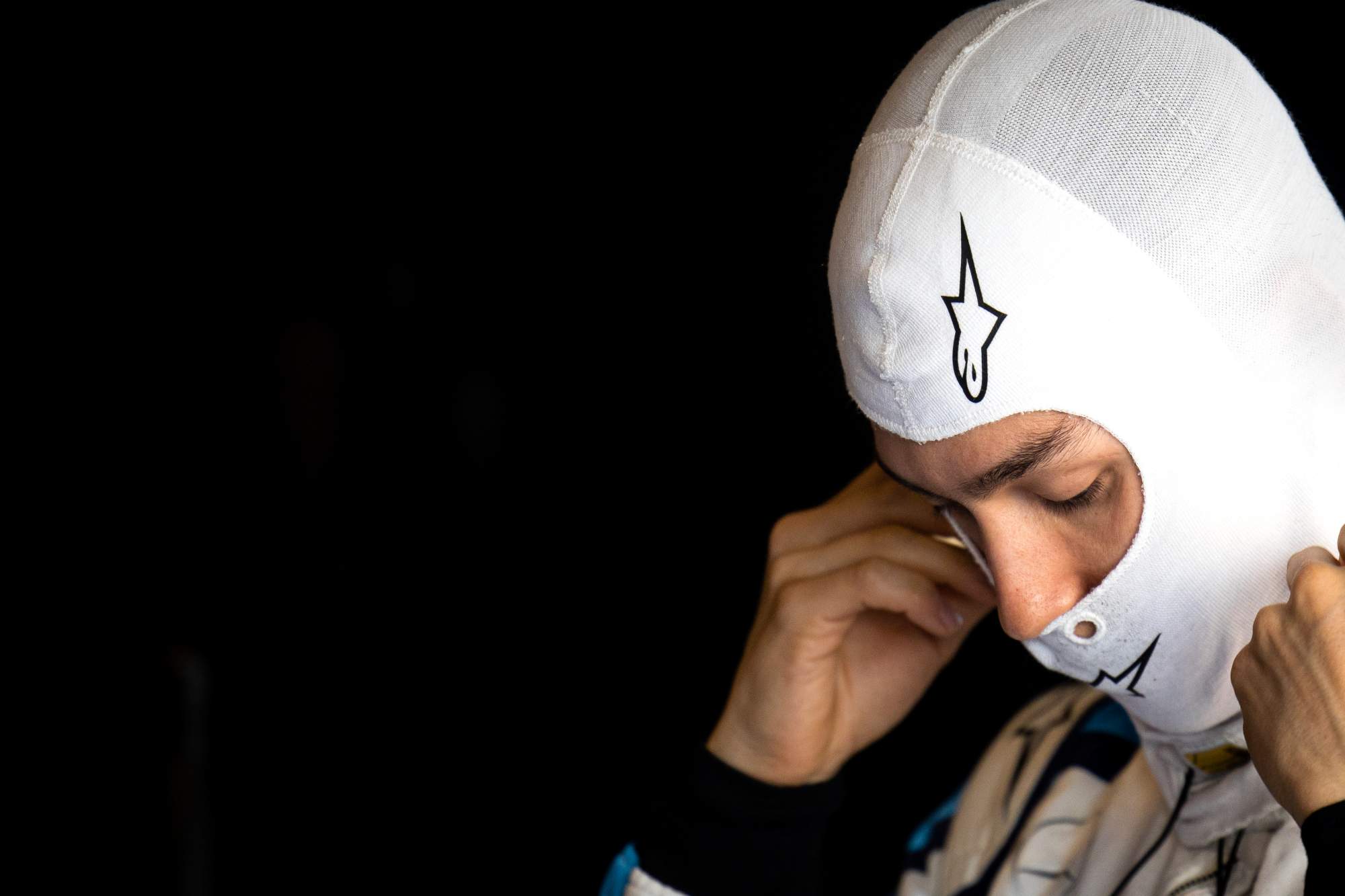 On paper former Williams F1 driver Aitken had a quiet test. That was mostly due to the compromise of Envision choosing to strip Sebastien Buemi's damaged Jaguar for checks and relying just on Nick Cassidy's.
This meant that Aitken only got the morning session, while Jonny Edgar conducted afternoon running.
Formula E has been on Aitken's radar for a few years now and he acquitted himself well, impressing team chief Sylvain Filippi, who described him as 'very capable and positive. He conducted himself very impressively throughout the whole weekend."
Aitken himself told The Race that he would "love to do some kind of racing in Formula E. It's just going to be about having some chats and seeing what's around. It's early days, very early days for that.
"I wanted to first come and see if I really enjoyed it and being around this weekend was nice to get a feel for the actual race weekend as well, and I had a really good time. A great time."
The chances of a seat for Aitken seem restricted right now. But as has been seen recently with injuries to Robin Frijns and Buemi, there are sometimes unexpected chances to shine just around the corner.
Buemi will race for Envision next season, and although Cassidy needs a new deal, his current form suggests that from his side he's entirely comfortable staying and from the team's side it needs to keep hold of a key asset.
Daniil Kvyat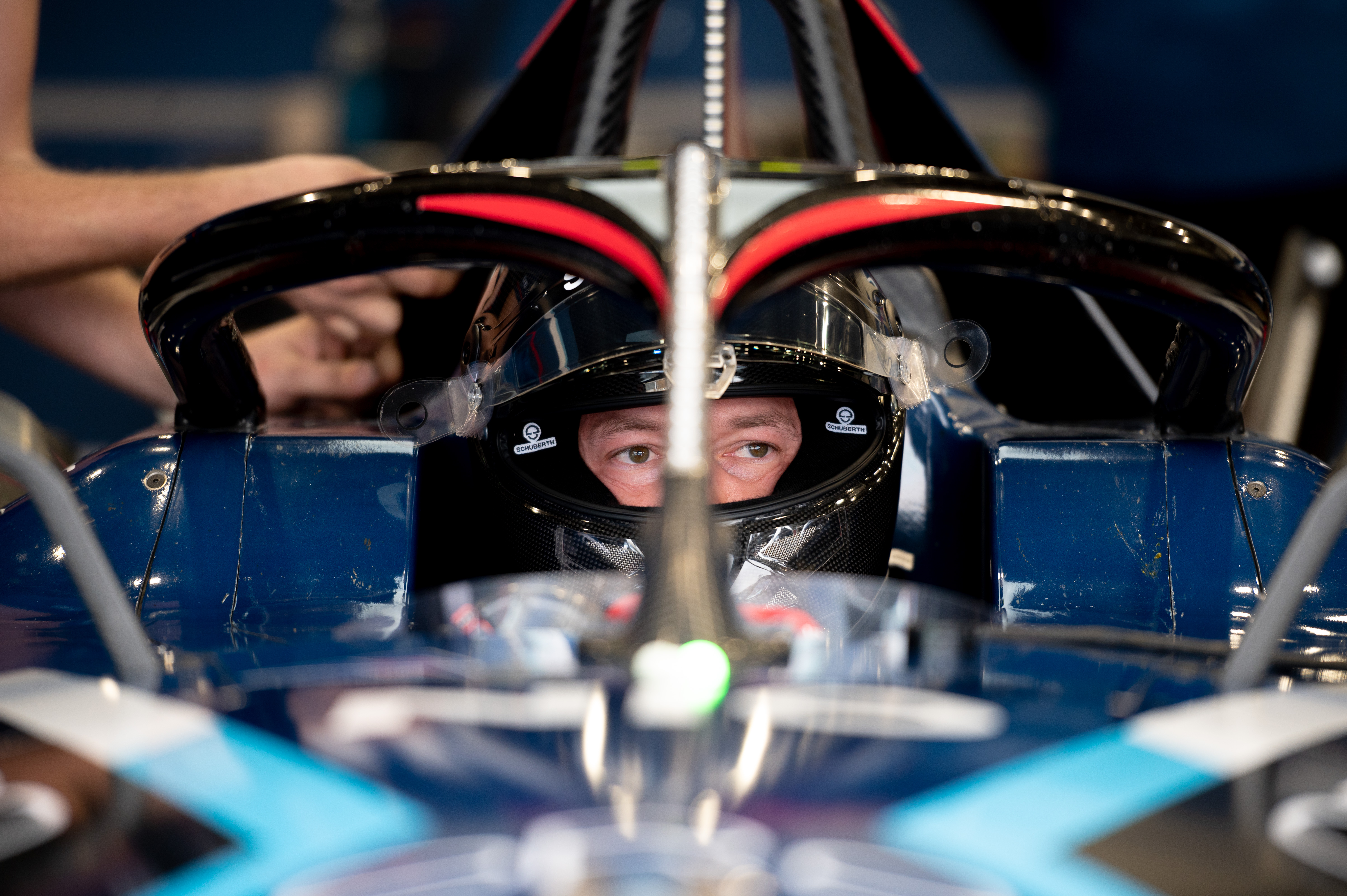 Kvyat has a few former F1 engineers in the Formula E paddock that reckon he will be mega in a Formula E race seat.
As expected, he was accomplished in the test and the NIO 333 team will no doubt be sounding him out for next season when it is expected to make at least one change to its present line-up of Dan Ticktum and Sergio Sette Camara.
A dual Lamborghini endurance series programme and Formula E role would be an ideal programme for a driver who's not yet 30 years of age and is hungry to win again after so many seasons away from the top step of a podium.
"I felt competitive today and you should try to be where you feel competitive, so why not?" he replied when asked by The Race about the prospect of a permanent FE seat.
"Of course, Formula E is one of the top championships of racing and it would be good to have it.
"I have a confirmed LMDh programme with Lamborghini next year but I'm open to discussing a programme in Formula E as well."
Robert Shwartzman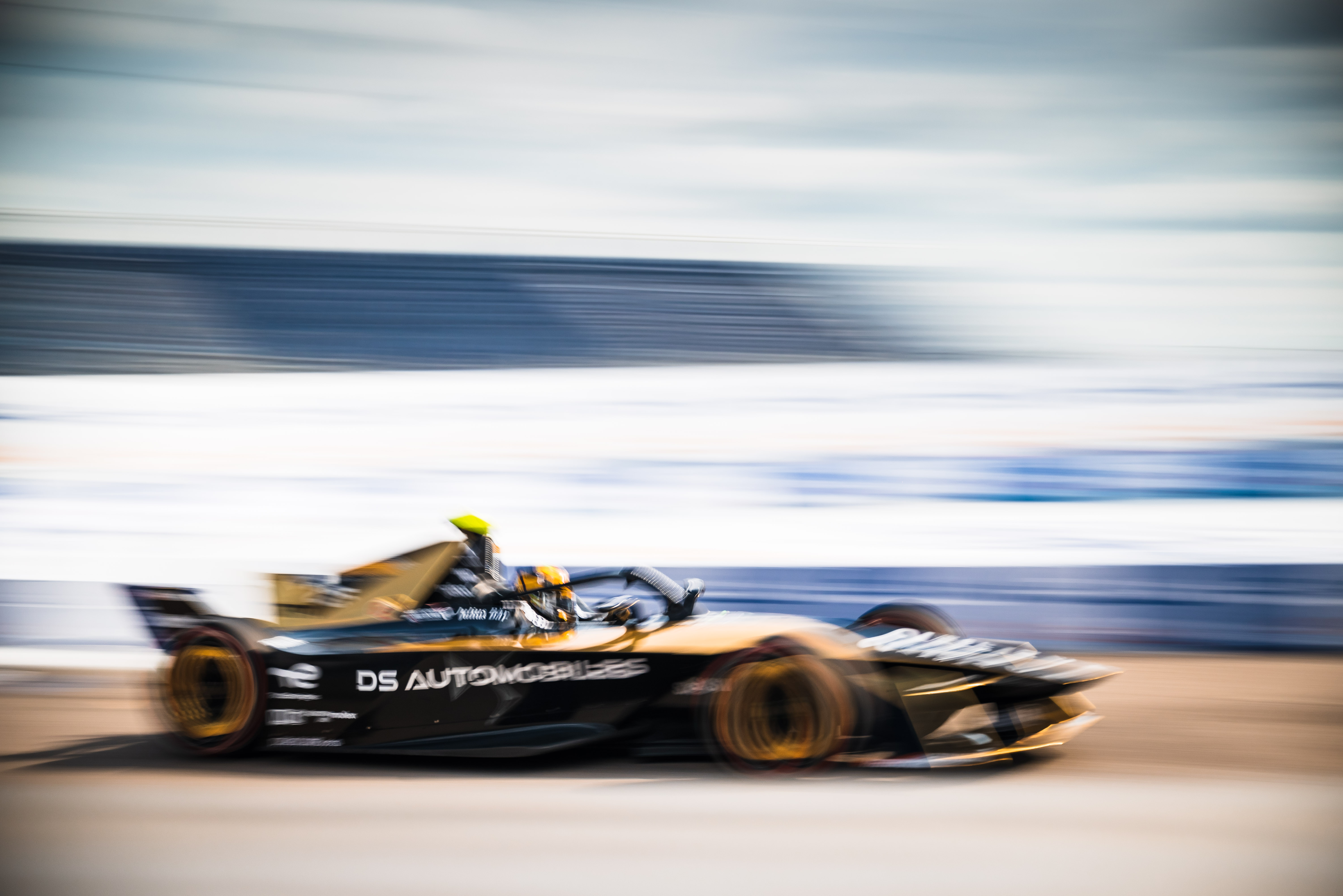 The DS Penske team initially felt that Shwartzman was a little timid but soon the confidence came, and he started to trade times with the top group.
His F1 dreams are at present just that, so a career with a Formula E project and something in GTs or hypercar would appear to be his best course of action right now.
He's a busy man just now, telling The Race that he "did an F1 test in Mugello with Ferrari, then the GT3 race in Monza yesterday [Sunday] and then straight away flew here.
"I just like being at the wheel as much as possible. I take every option, so if there is going to be anything really good on the table, of course, I'm going to think about it."
A race seat for 2023-24 looks tough but as a strong outside bet he's a good one and should be at the forefront of DS Penske's mind for its eventual post-Jean-Eric Vergne and Stoffel Vandoorne years.
Future prospects
Victor Martins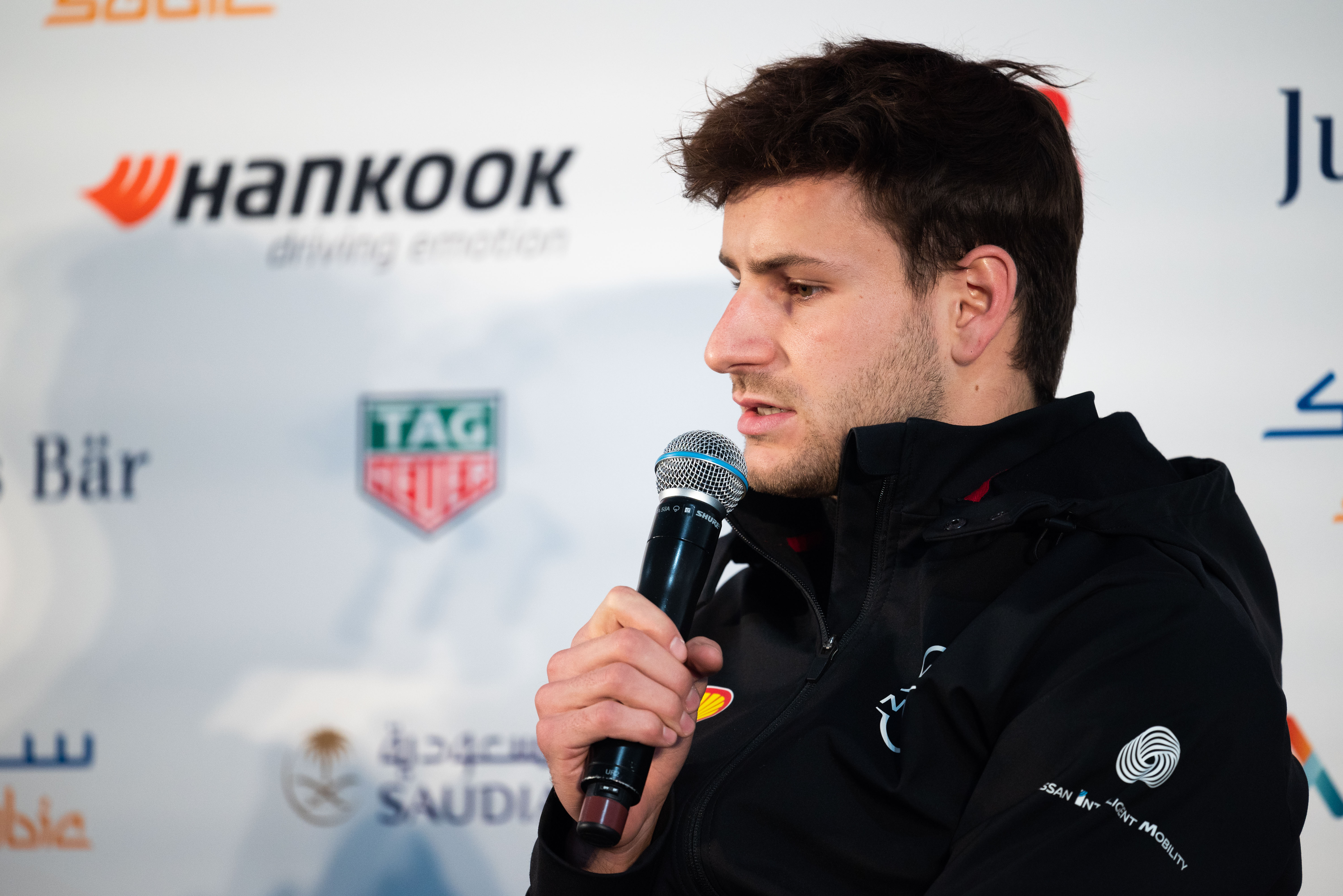 Martins is ensconced in F2 and his role as an Alpine junior driver right now, so a move to Formula E is, on the face of it, unlikely for the coming years at least.
Should his F1 ambitions not materialise then he will also likely have an option with Alpine's hypercar programme too.
But he was talking up his interest in the all-electric world championship when The Race spoke to him last Monday.
"For sure, I think Formula E is a good option," said Martins.
"After having tried the car, to be honest, I was quite happy with what you have and what you need to deal with, because it's quite difficult to push everything to the limit, also feel everything and give the right feedback to the team for them to be able to improve the car or also make you improve as a driver.
"I feel it's quite interesting and challenging, and I'm sure if you are in the championship you get a lot more pleasure but on a different side."
Zane Maloney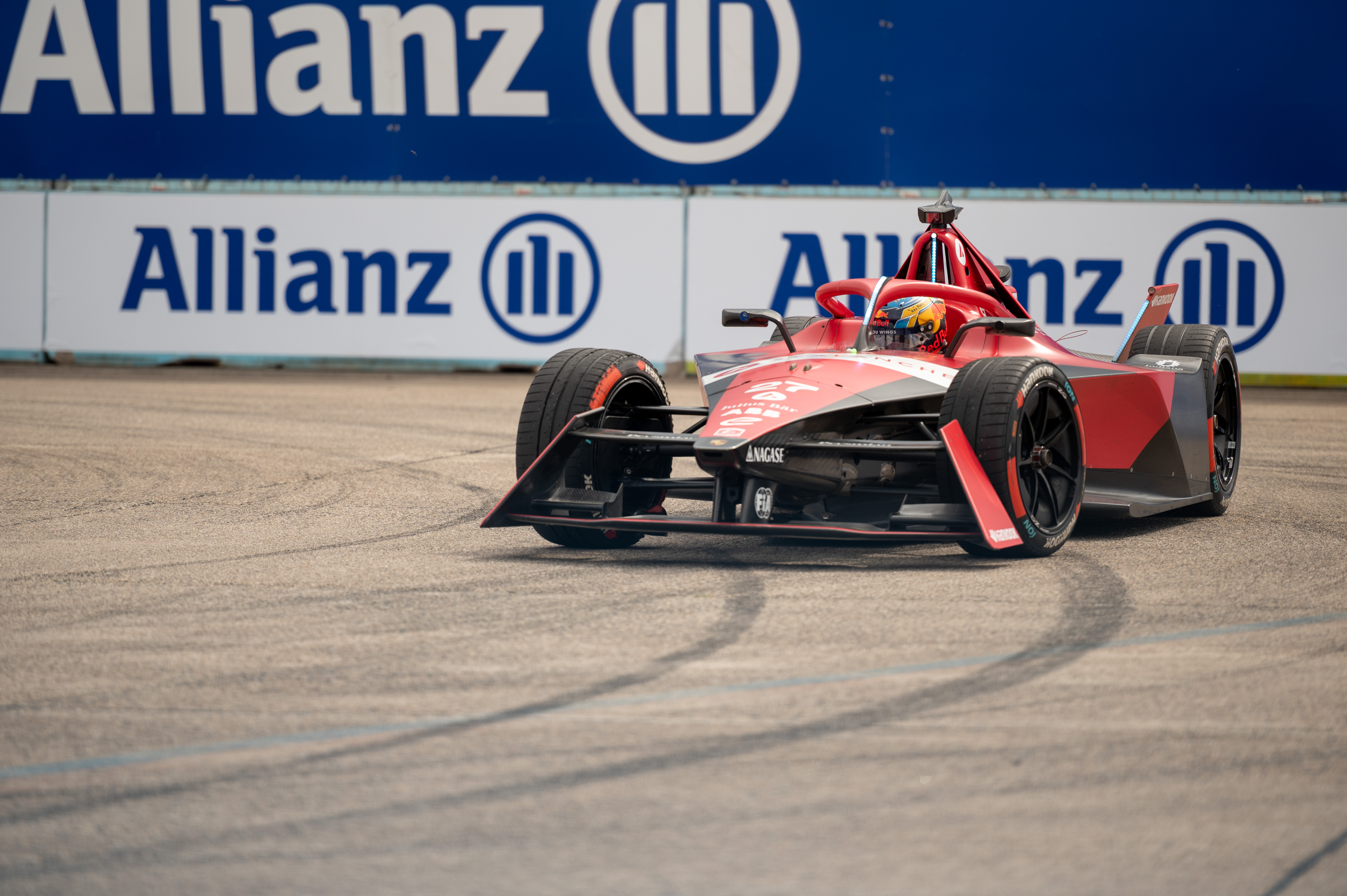 Avalanche Andretti team principal Roger Griffiths told The Race that he was "really pleased" with rookies Zane Maloney and Linus Lunqvist after the Berlin test.
"Zane was right up there at the top end of the timesheets and, I think, was a little bit frustrated that he didn't make P1," added Griffiths.
"He has it within himself to do it, quite easily, if you look at his theoretical best lap times and you just put his best sectors together then he's three or four tenths faster than the actual lap he did."
For Maloney, who starred in Berlin, it was clear he is completely focused on becoming the first ever Barbadian to make it into F1.
"I'm focused on F2 but I was focused on Formula E today. I thought I did quite a good job at shifting my mindset, but now I need to shift it back to F2 in less than one week," he told The Race.
"My dream is F1. That's been my dream my whole life and that's my goal.
"Of course, Formula E is an amazing championship, if you see the drivers in this championship they're not slouches, they're probably just as good as half of those F1 drivers.
"You're never going to say no to maybe something coming up in the future. You never know, but my focus is on this F2 championship."
Luke Browning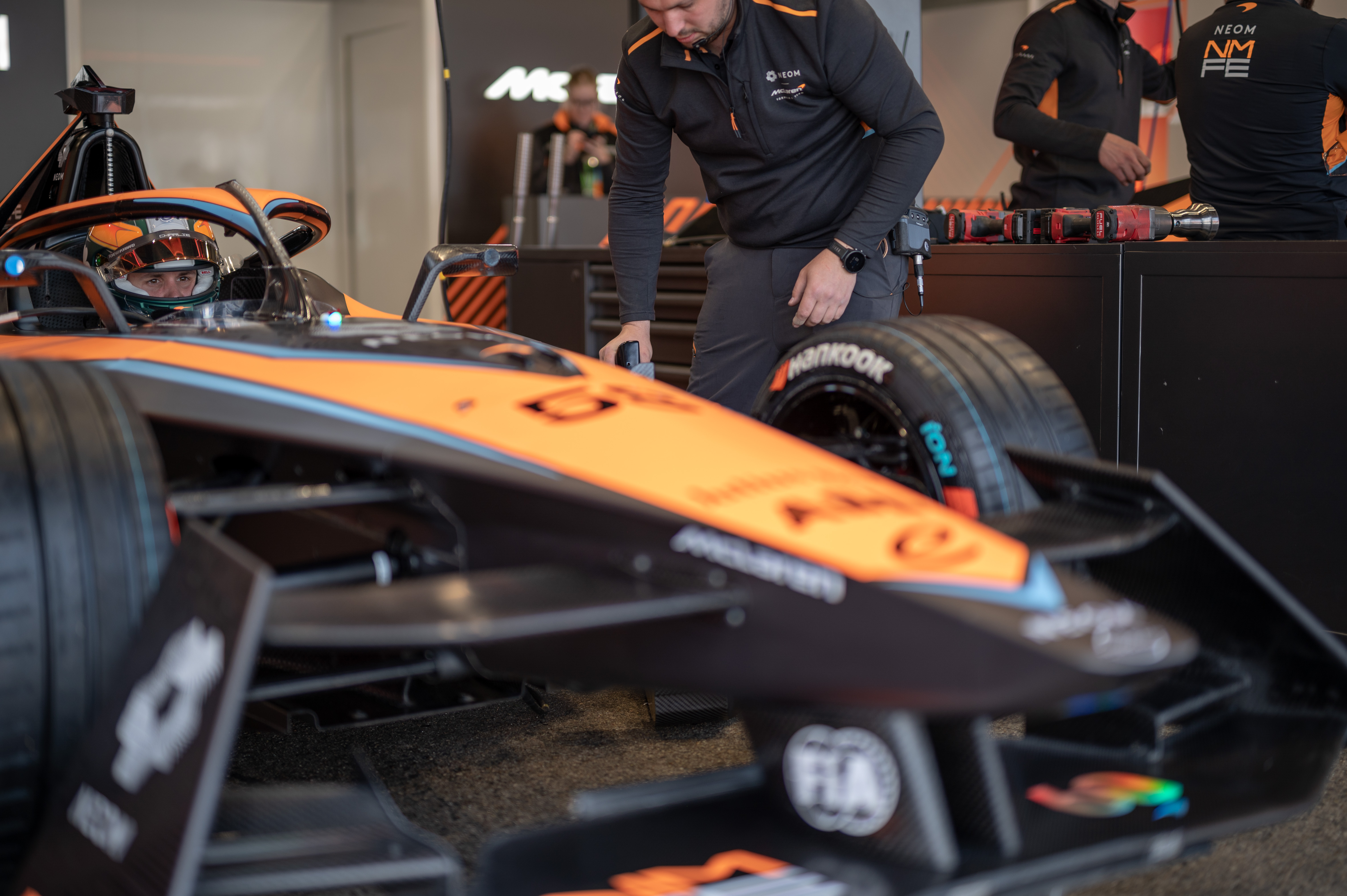 Browning acclimatised very well to the McLaren Nissan, as did Charlie Eastwood who was on a different programme in the afternoon session meaning that lap time wasn't a reflection of his true pace.
For Browning the test must have been an eye-opener, but he impressed the team immensely with his feedback and all-round application.
He's got a few years left on the junior single-seater ladder in him but if the current F3 racer's F1 aspirations aren't met then he'll likely be high on the list of contacts at first McLaren and then elsewhere in the FE paddock.
The wildcards
Will Stevens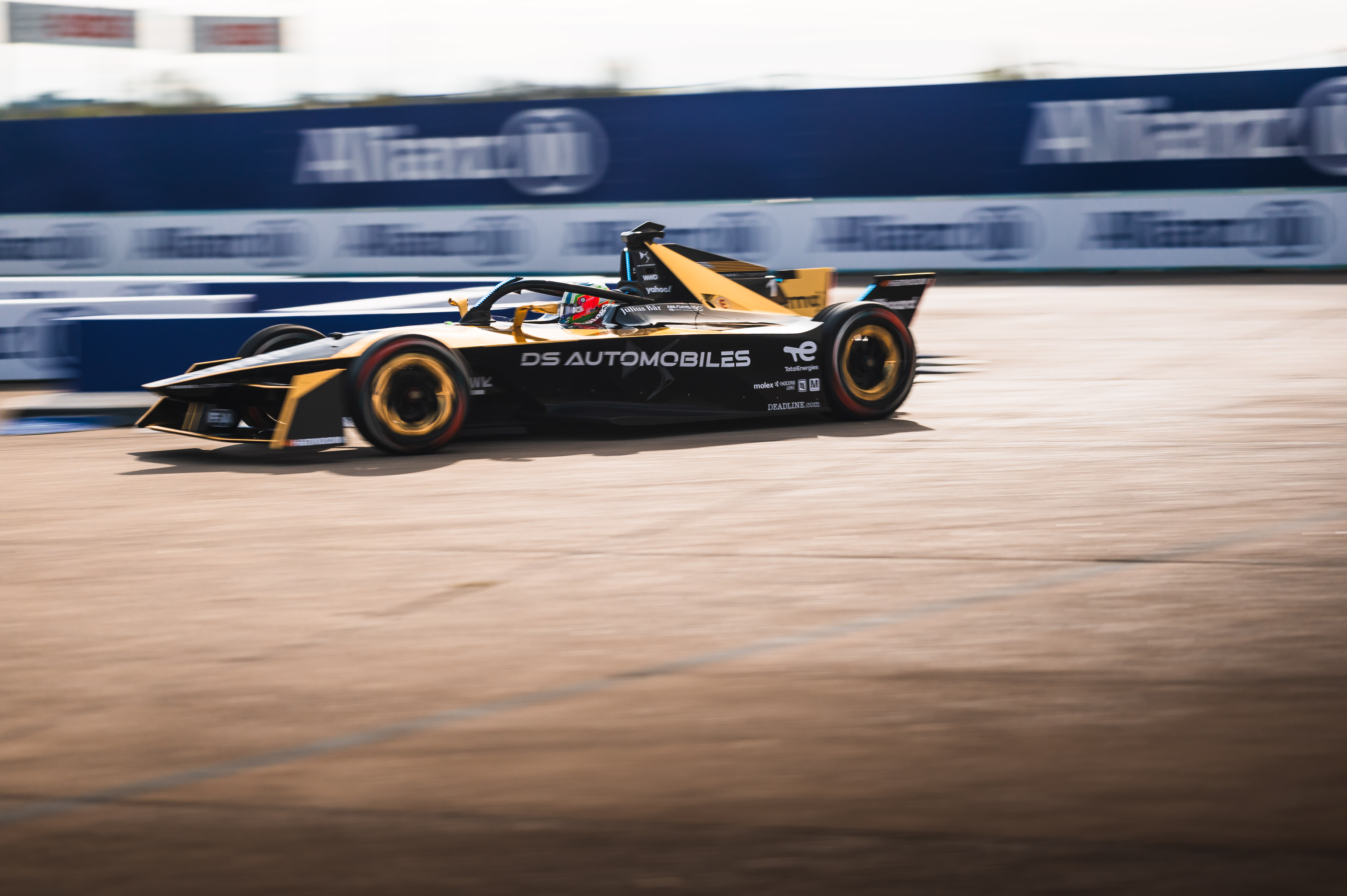 Stevens' lap time (14th fastest) betrayed a deeper topic in his appointment to the team to share driving duties with Schwartzman at DS Penske.
A top-line WEC driver, making his debut in the new Porsche 963 at Spa this weekend, Stevens' experience and technical know-how bring a fresh pair of eyes to Formula E.
The way that WEC teams work and are structured has similarities with Formula E, and drivers such as Stevens, Filipe Albuquerque, Nicolas Lapierre and this week Eastwood at McLaren are viewed as useful.
"Even though here it's one driver in a car more single-seater style, it's actually very much a team game still because everyone has to come together because there's so many different parts of the systems that you can affect," Stevens told The Race.
"Obviously the format is completely different to WEC with shorter weekends, and a lot more happening on a day. I think it's cool.
"I've always thought Formula E was interesting and it's definitely a category that I would like to be involved with in the future."
A race seat is unlikely but as a test and development driver certainly Stevens would be a major asset to have at hand.
Luca Ghiotto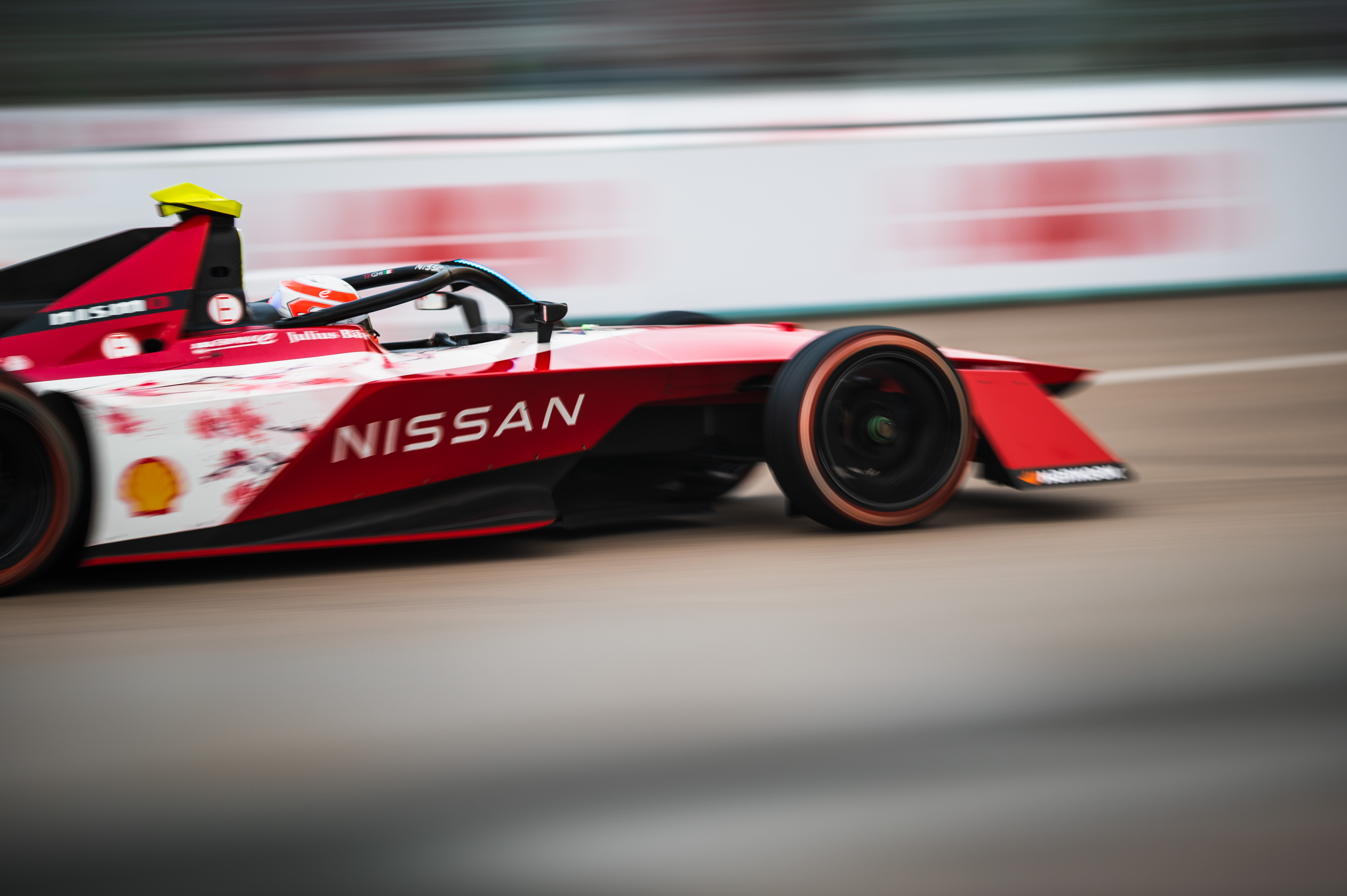 Ghiotto's name felt a bit random when he was announced as joining F2 driver Martins at Nissan. Actually, it made a whole lot of sense, for despite being almost forgotten now in a single-seater context, Ghiotto is a familiar face at the team conducting simulator work in and around most races in Gen3.
He repaid Nissan's faith with a good day's testing which was much needed for the team, which tanked in Berlin.
Nissan is highly likely to keep Sacha Fenestraz for next season. But Norman Nato's future is less clear after a very low-key season to date.
If an opportunity arises, Ghiotto, even if it's temporary, would be as good a plug-in-and-play option as there is for Nissan.