Formula E races will be shown live on Channel 4 this season after a new multi-year deal between the championship and the British terrestrial broadcasters was completed recently.
The move comes after last year's one-off coverage when the London E-Prix returned after a five-year absence. That saw the first main-channel terrestrial coverage in the UK for a while.
BBC2 had occasionally shown races via a 2018 agreement that saw races shown live on the Red Button, BBC website and iPlayer.
The Race understands that Neil Duncanson was Instrumental in getting the deal across the line with C4 execs and the Formula E media team.
The first live Channel 4 coverage will begin next week with the second Diriyah E-Prix on Saturday January 29. The first race of the season, which will take place on Friday evening will only be shown on Channel 4's YouTube channel – along with qualifying.
The races throughout the season will be split between airing on Channel 4's TV channel and its YouTube platform, with all qualifying sessions airing on the latter.
Six British drivers will again compete in the all-electric world championship this season. Mahindra and NIO 333 pairings Alexander Sims, Oliver Rowland and Oliver Turvey and Dan Ticktum, and Jaguar's Sam Bird and Avalanche Andretti's Jake Dennis.
Ticktum welcomed the news: "It's great for British fans. It's definitely a channel that's done some interesting things over the years, and I think Formula E is a great thing to add to that list," he said.
Jaguar team boss James Barclay said that Channel 4 deal is "incredibly positive news for the championship, the teams, manufacturers and partners.
"Most importantly though for UK audiences and fans the Channel 4 announcement means that they will now have unprecedented access to Formula E on free-to-air TV and will allow them a greater opportunity to enjoy this brilliant sport," he said.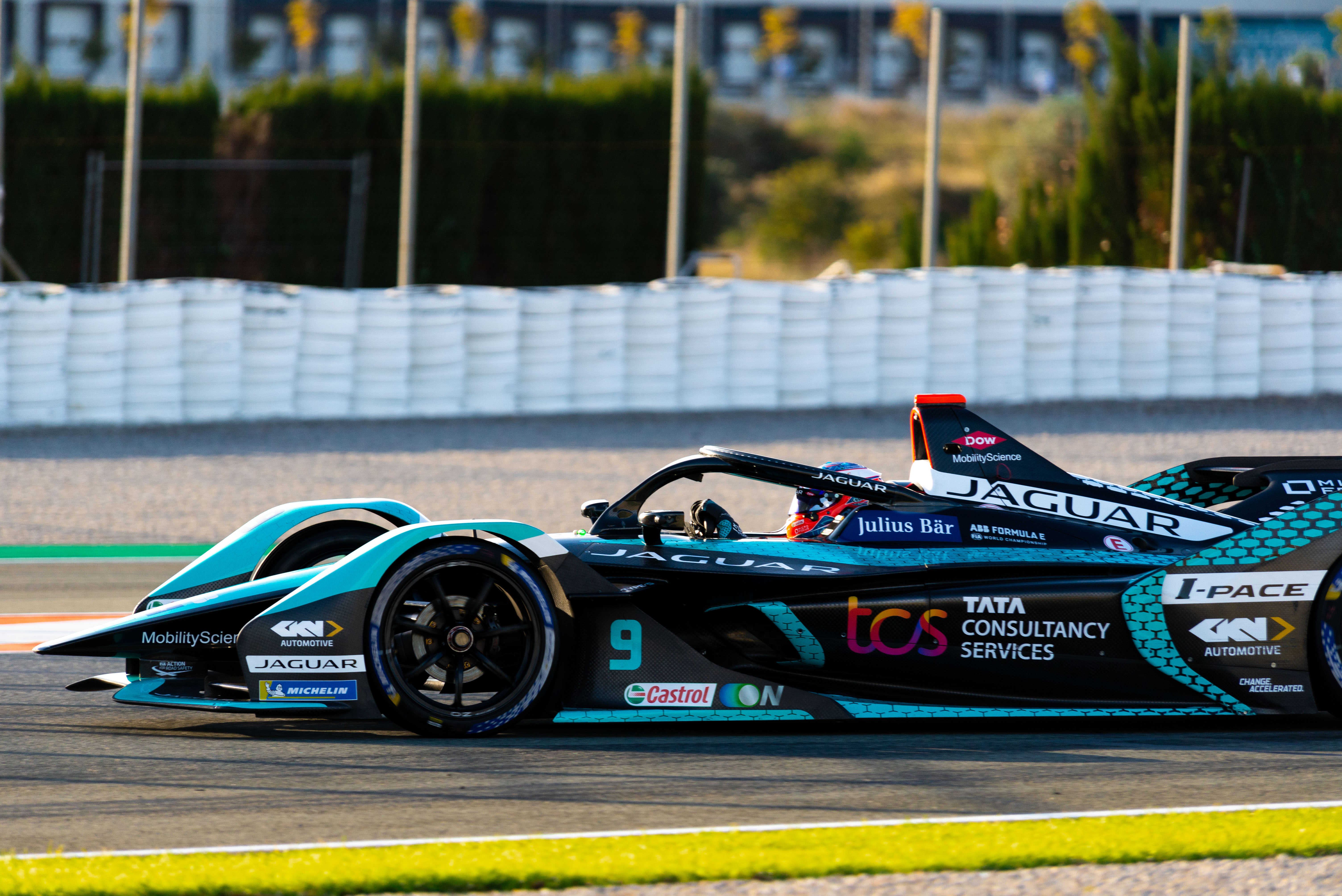 "As we have seen in other markets the more audiences that can experience our purpose driven sport the more fans we create and continue to grow as a championship. Importantly with the majority of Jaguar Land Rover's employees based in the UK, this is very welcome news."
Formula E first began its UK TV coverage on ITV4, which showed the first two seasons of the championship before Channel 5 picked up the rights until the end of the Gen1 era in the summer of 2018.
That was when the renewed TV production deal saw Aurora Media Worldwide become part of the All3media group together with North One, and a sister company within the group was formed called FETV.
Recently, Formula E has released data reports to teams that state it has reached a cumulative audience of 159.8m – it claims is a +5% per race increase over last season.
It also suggests that it is +54% up on its live audience per race and has 31.3m viewing hours, which it says is 7% up on last season's average so far.
Comparisons though with the truncated 2020 season were largely futile because that campaign yielded a significant minus on the 2018-19 season.
Last summer Channel 4 showed both London E-Prix races with the Saturday event seeing a 262,000 average audience and the Sunday event a 299,000 average. "A peak of between 430,000 and 450,000" was said by one Formula E source to be a "reasonably accurate figure."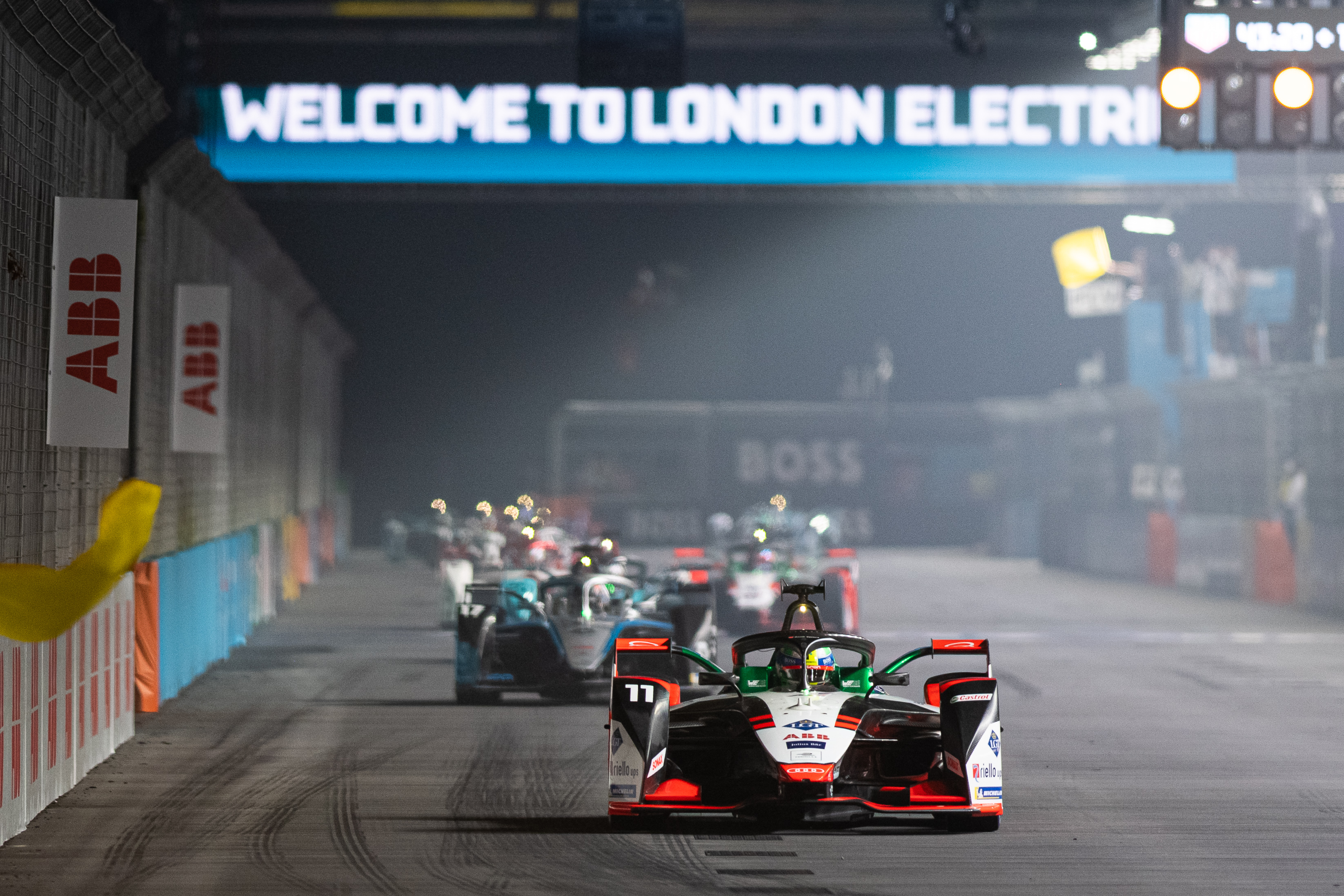 The coverage will be anchored by Vernon Kay who has presented on Formula E races consistently since the 2017 Hong Kong E-Prix. He works for Formula E TV.
Formula E last October issued what they presented as 'record-breaking levels' in audience figures.
Figures collated indicate a cumulative audience of 316 million for season 7, which represented a 32% year-on-year growth. These though were based on the 2019-20 season in which there were four fewer races than 2021. That actually meant there was actually a 3% decline year-on-year in the race-by-race average.
Formula E changed its media figure analyst partner in 2019 from the SMG Insight/YouGov to the Futures media analytics company.
In addition to the Channel 4 coverage this season, Formula E also confirmed a renewal deal with free-to-air French broadcaster La Chaine L'Equipe and L'Equipe.fr in what was described as a multi-year plan.